Monthly Meal Plan: 30 Recipes to Make in September 2018
Looking for recipes to make this September? Look no farther than this Monthly Meal Plan, which includes 30 recipes to make this month! Featuring dishes for a tailgating crowd, game day appetizers, fall-flavored sippers, desserts and more, this monthly recipe list is sure to offer something for everyone!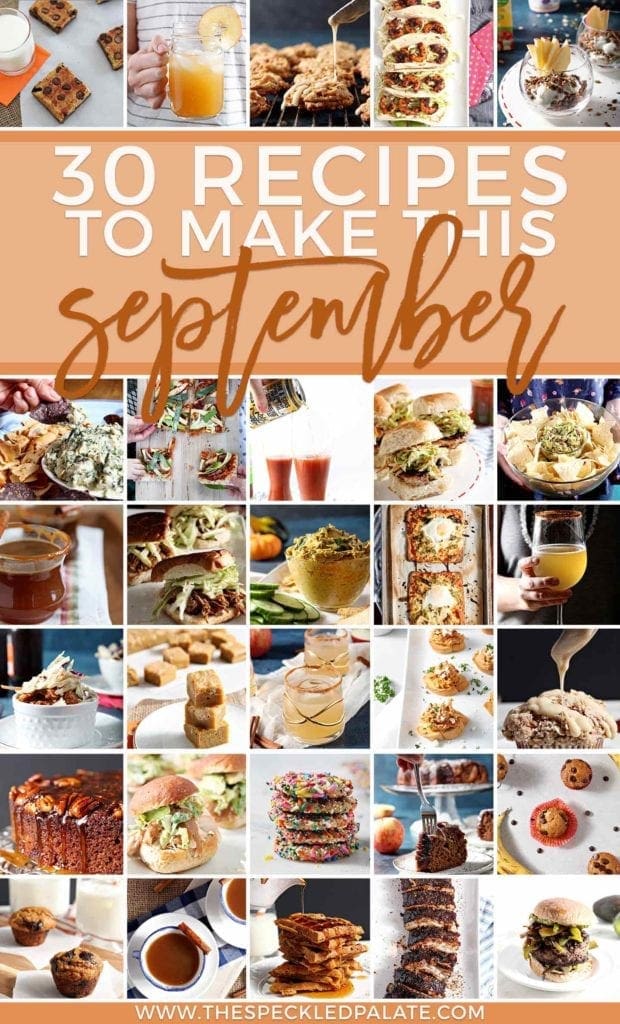 Happy Labor Day, y'all! I hope it's a good one so far and that you're sending out the summer on a good note. It's sure been a good one!
Today, I'm sharing 30 recipes to make this month. Meaning we've got a lot of fall-centric and tailgate food for you here!
The good news is it's all versatile. The better news is it's all delicious.
Y'all ready to jump in? Let's do this thing!
Tailgating Recipes to Feed a Crowd
If you're tailgating this season, chances are you're feeding a crowd! Below are some of our favorite dishes that are hits at tailgates (that can also work at home-gates, or even dinner for the whole family.) These recipes can be made for large groups, they can be made on a grill and/or easily transported to/from your tailgate location if it happens to be somewhere that's not at home.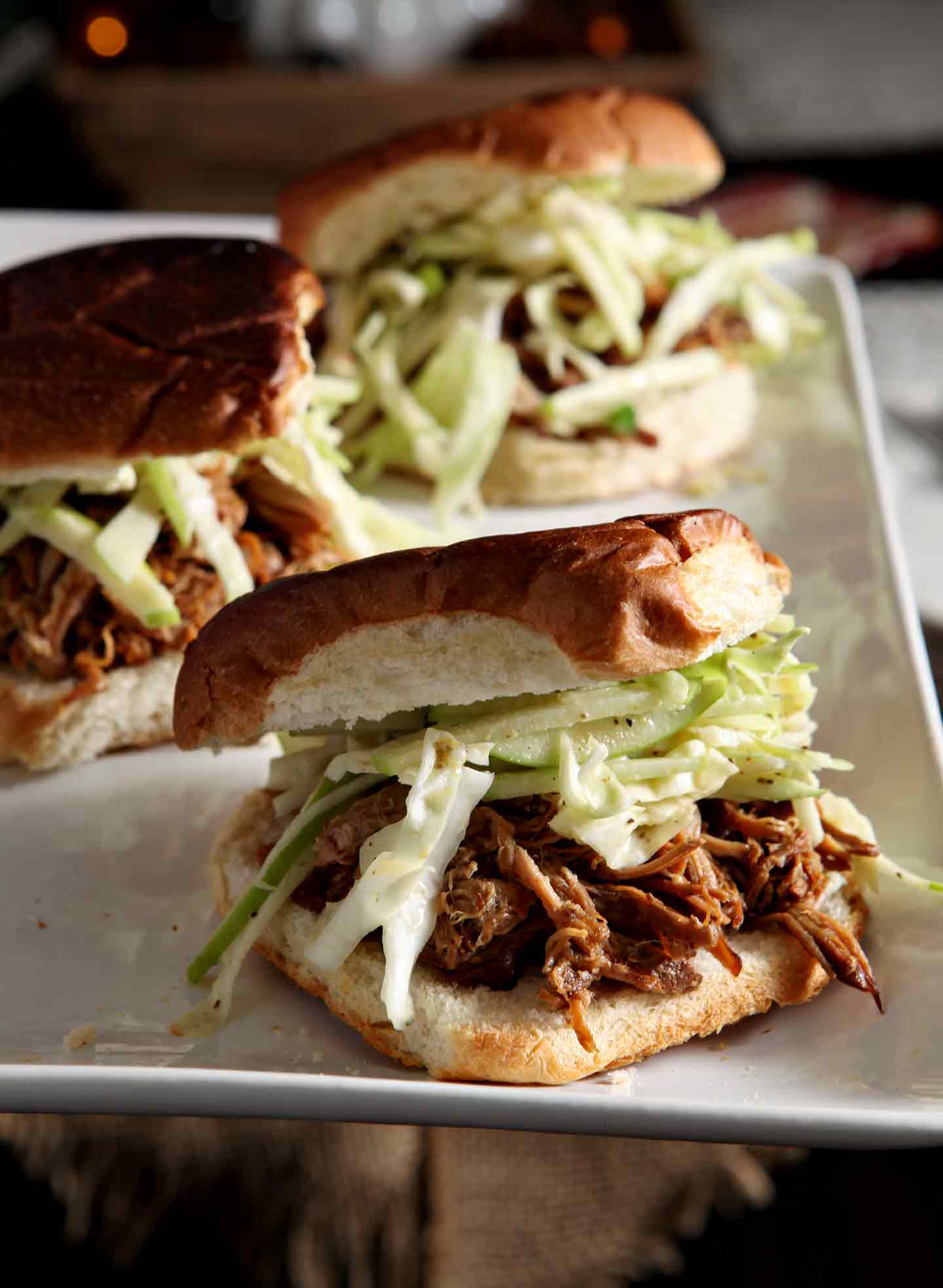 Pork and apples are an age-old combination… and this Apple Cider Pulled Pork with Apple Cabbage Slaw is the perfect entree for any fall gathering or a simple weeknight meal. Pork butt simmers in spiced apple cider for hours in the slow cooker before shredding. Serve on a toasted bun with a tart apple cabbage coleslaw in a creamy yogurt sauce. Apple Cider Pulled Pork with Apple Cabbage Slaw makes a delicious meal for the whole family!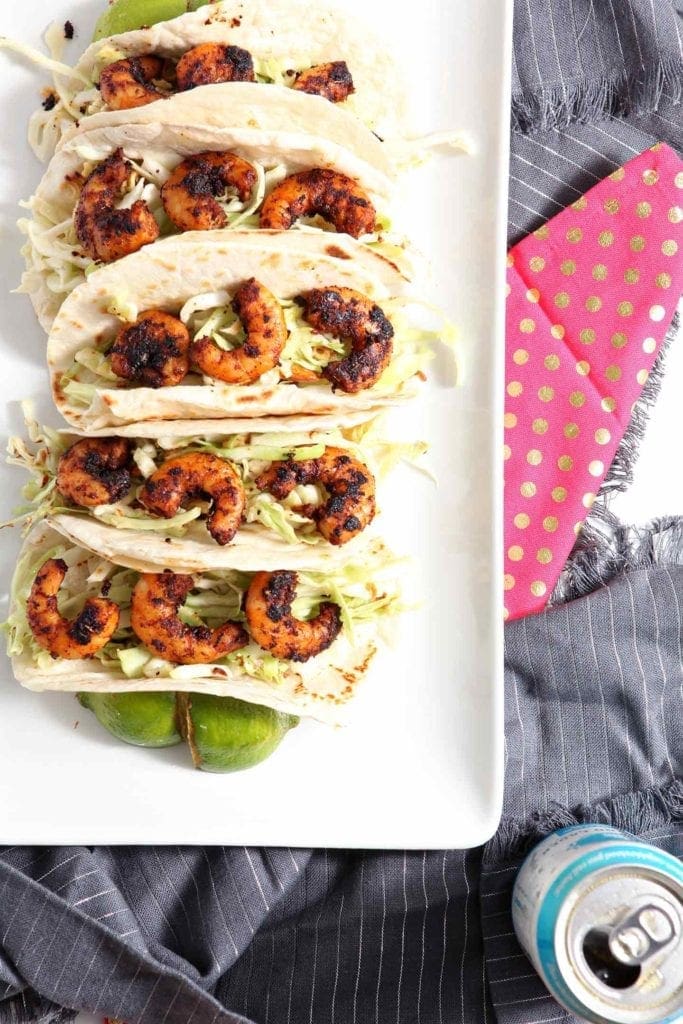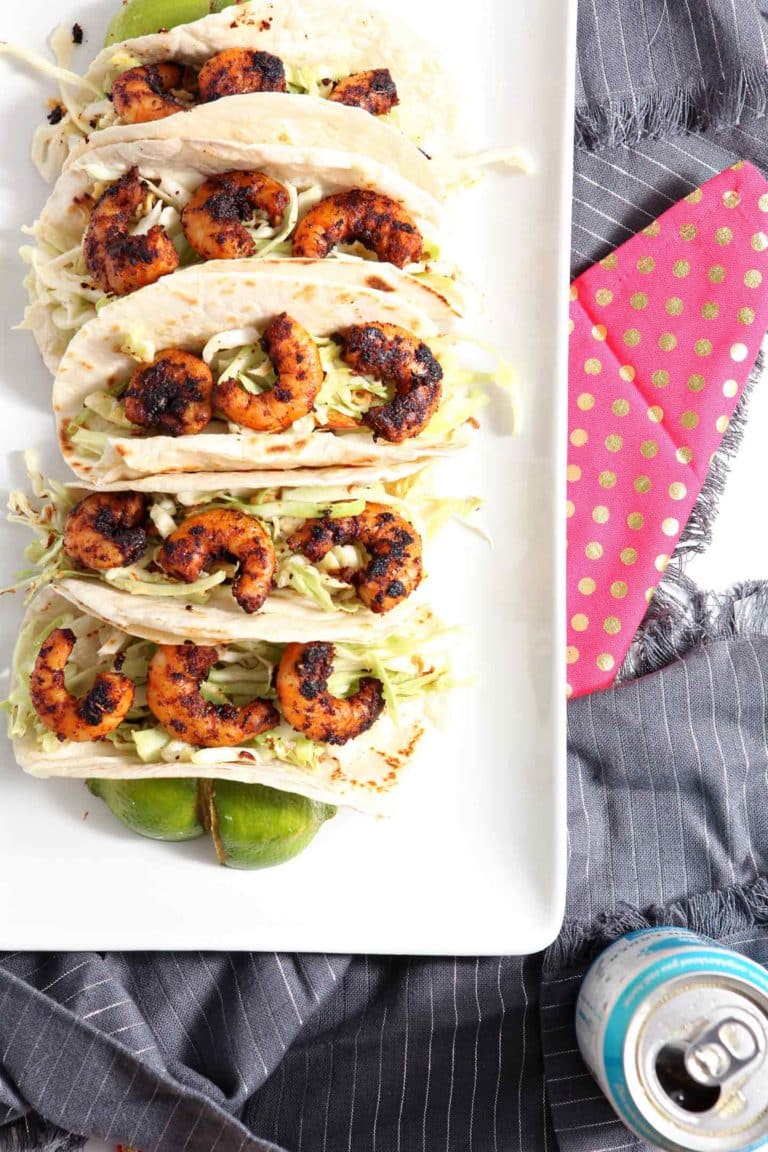 Blackened Shrimp Tacos with a crunchy coleslaw are the BEST entree to make at your football tailgate! Shrimp are liberally sprinkled with homemade blackening seasoning, then cooked. Flour (or corn!) tortillas are warmed on the grill. When the elements of the dish are ready, the shrimp are served atop a (made-at-home) Asian-inspired coleslaw that features green cabbage, toasted almonds, toasted Ramen noodles and a honey vinaigrette. These Blackened Shrimp Tacos go great with beer and are easily transported as you peruse your team's tailgate scene!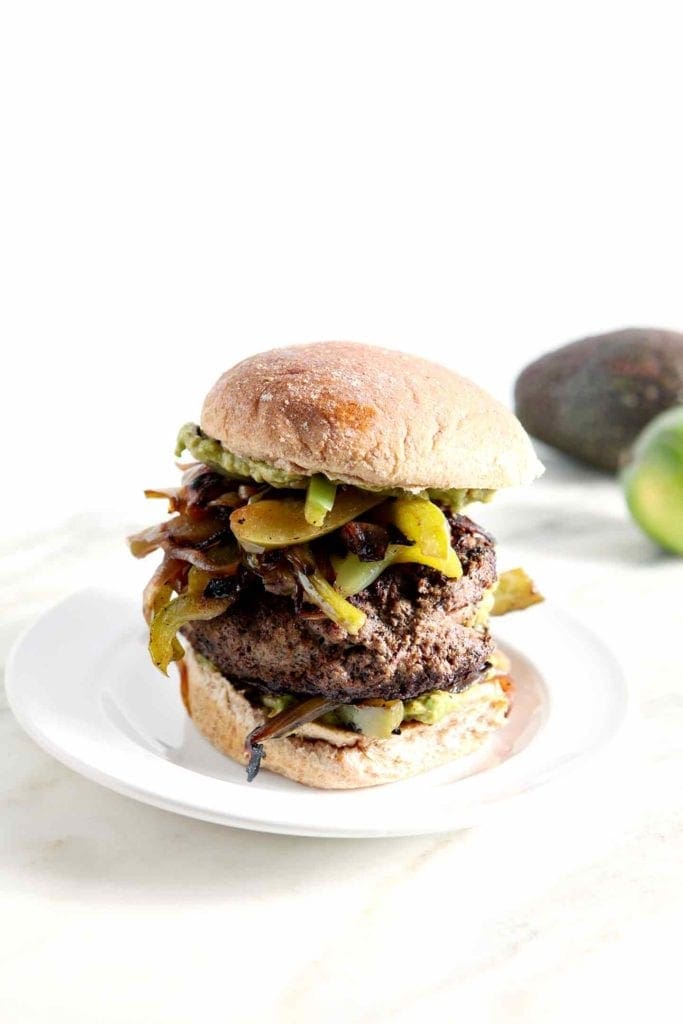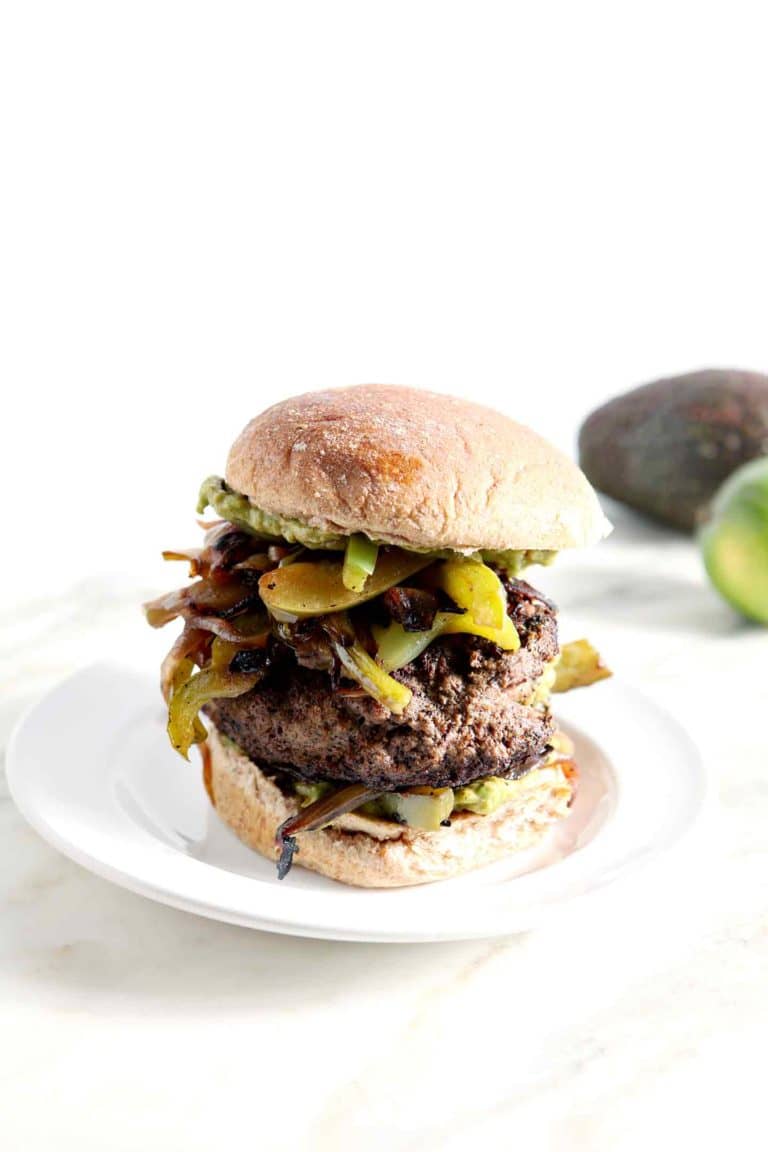 Guacamole-Stuffed Fajita Burgers make the PERFECT entree for tailgate parties! This burger combines guacamole goodness, beefy deliciousness and fajita veggies on a bun. First, make guacamole using avocados, taco seasoning and fresh lime juice. Instead of forming a normal patty, make two smaller ones. Dollop guacamole on one, then top with the other and seal tightly. Pan fry or grill and serve. These burgers are a guaranteed hit!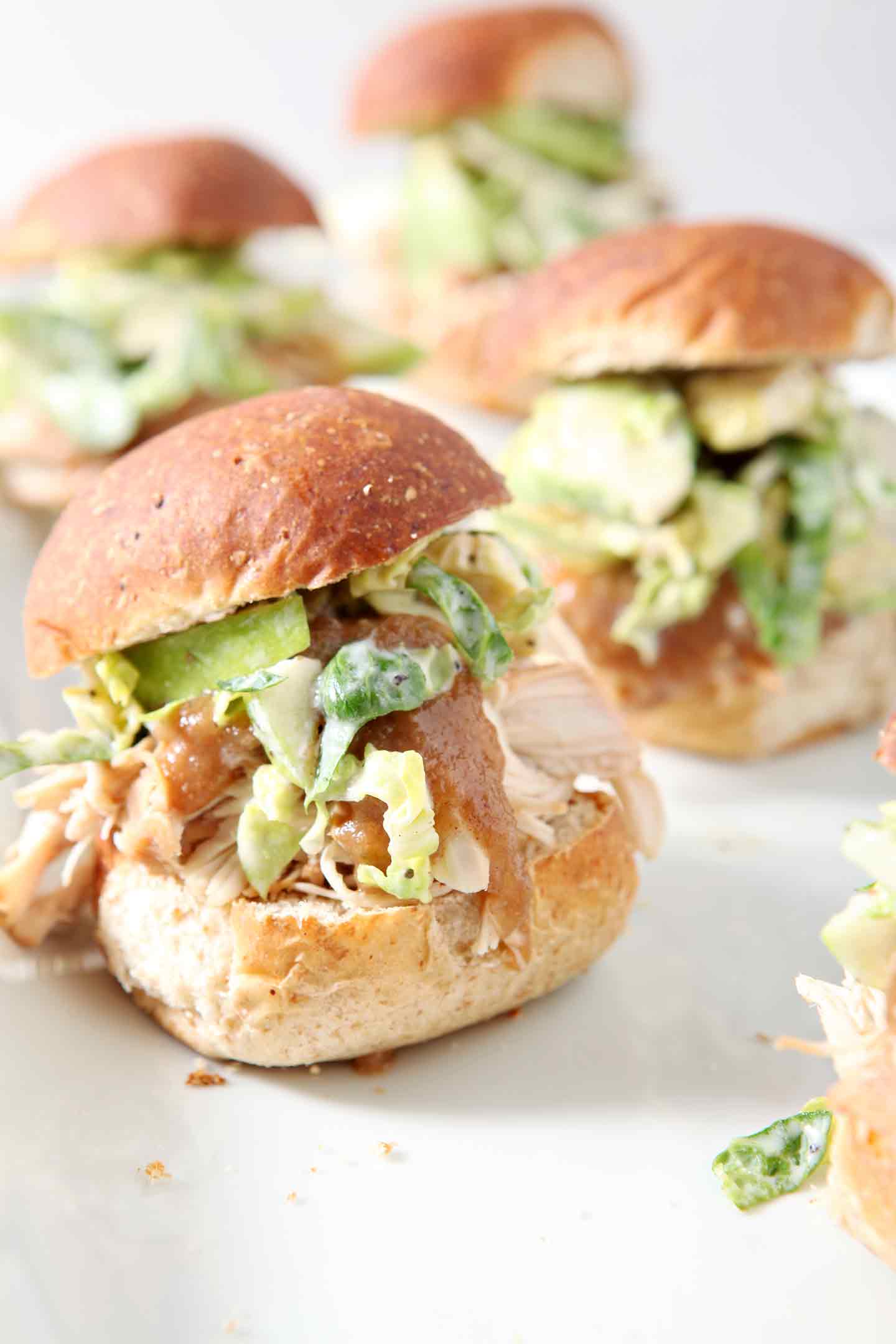 Serve Shredded Applesauce Chicken Sliders with Brussels Sprouts Apple Slaw at your next tailgate! These sliders can be made in advance for an easy entertaining the day of. Chicken slow cooks with applesauce and other fall flavors before it's shredded. Reduce the cooking liquid to be used as a sauce, then shred Brussels sprouts and apples and toss in a yogurt-apple juice dressing. Serve the sliders on buns, and enjoy! Gameday never tasted so good!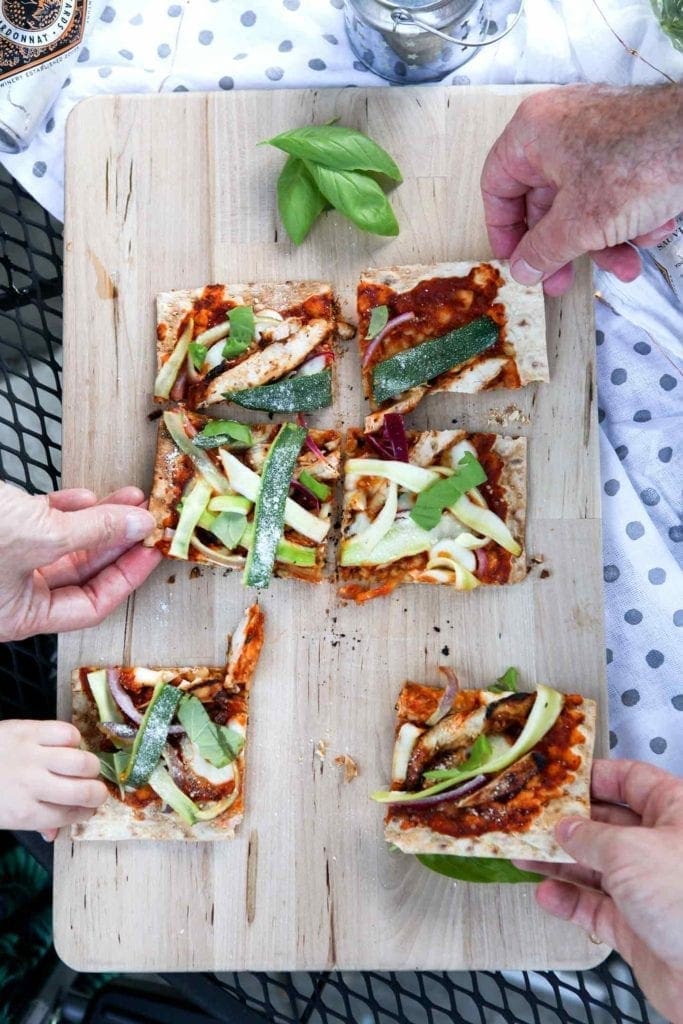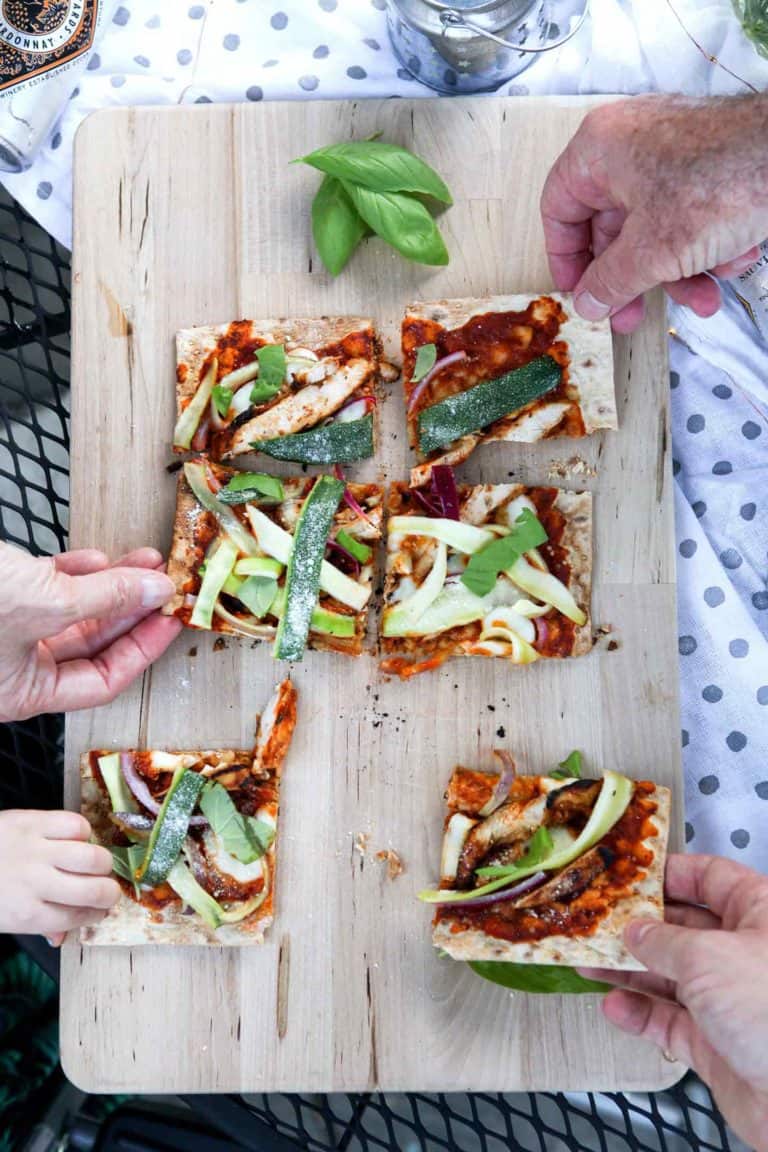 Fire up the grill this weekend and host friends and family for a backyard barbecue! Grilled BBQ Chicken Flatbread makes the perfect centerpiece for an outdoor party. Studded with fresh summer veggies and grilled barbecue chicken, this scrumptious flatbread serves a crowd.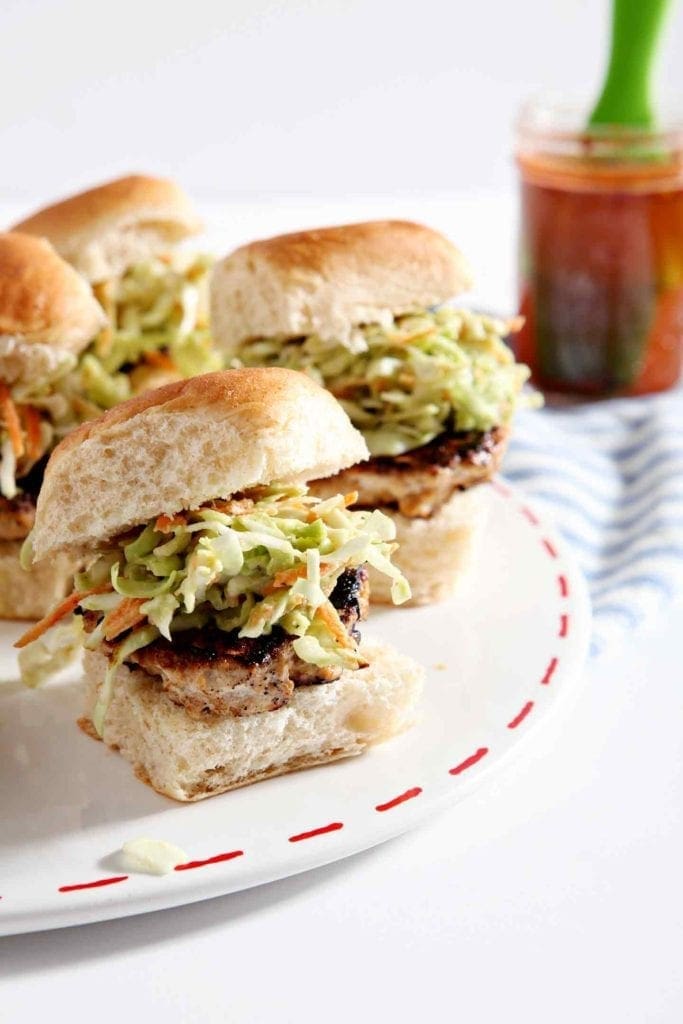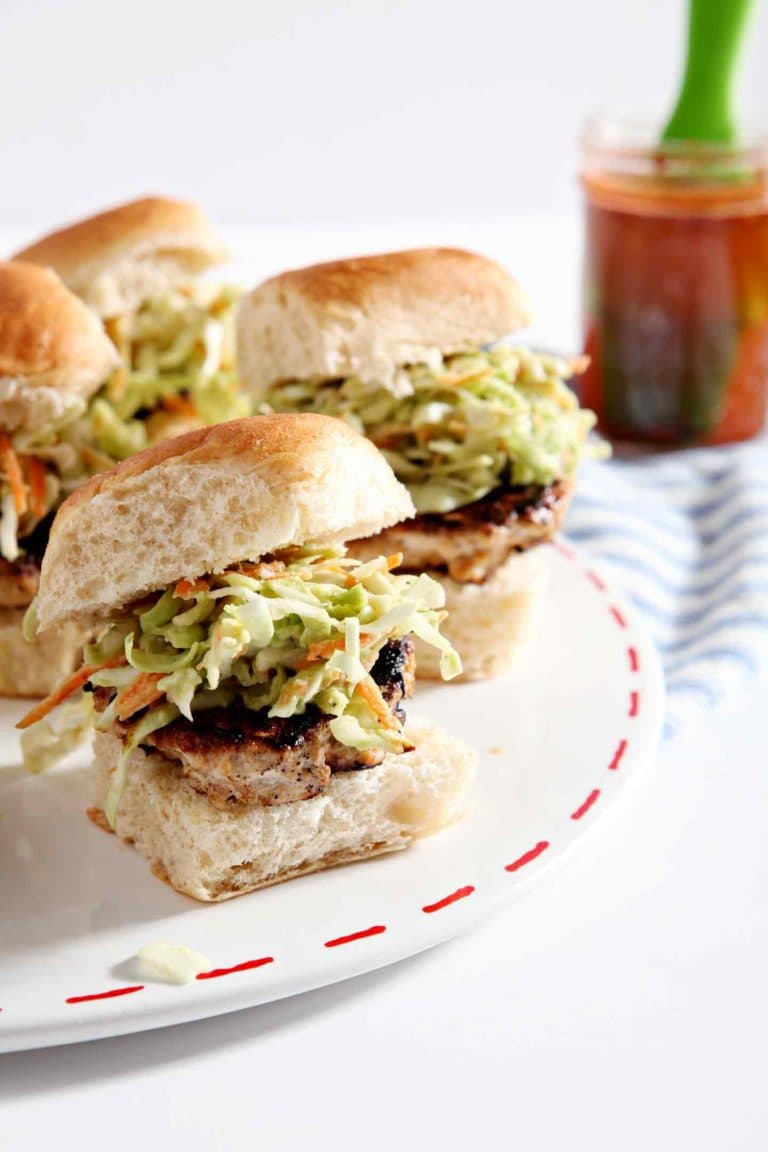 Today calls for BBQ Chicken Burger Bites with Avocado Slaw and a Spicy Vinegar Sauce. These quick chicken sliders make a delicious appetizer or meal. Featuring spicy BBQ sauce and BBQ rub, the poultry patties mix up easily and cook quickly. Top with homemade avocado slaw and a spicy/sweet vinegar sauce, and these burger bites are hard to beat. Cook up a batch for a crowd, whether you're hosting a party, a tailgate or a weeknight meal!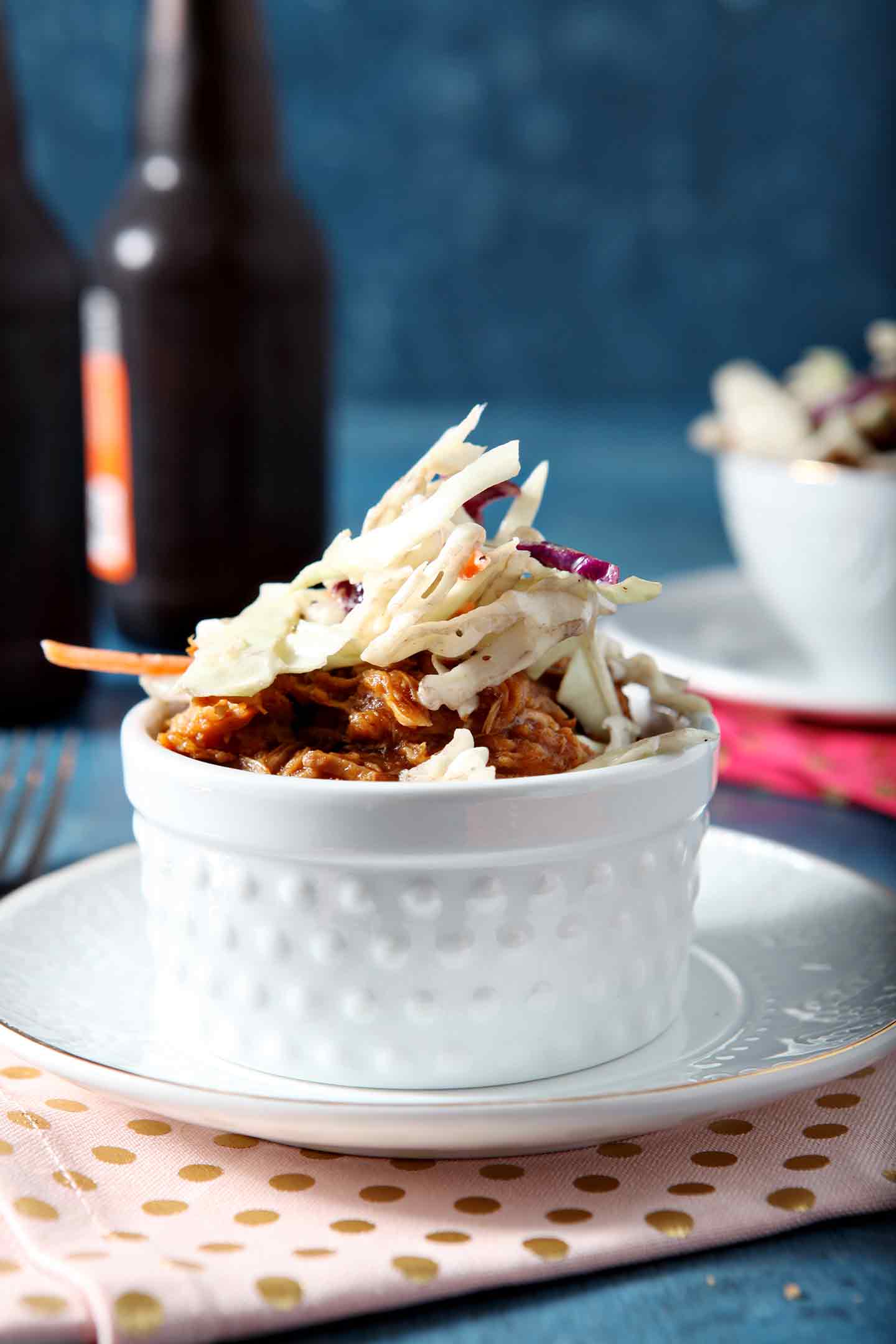 Pumpkin Pulled Pork Bowls make the ultimate low carb fall dinner, whether you're entertaining, serving family or bringing it on the road for a tailgate. Pork loin cooks in homemade pumpkin barbecue sauce all day in the slow cooker. Toss together an autumnal coleslaw, scoop the ingredients into your favorite bowls and enjoy. Perfect for dinner, homegating, tailgating, fall cocktail parties and more, Pumpkin Pulled Pork Bowls are a delicious meal.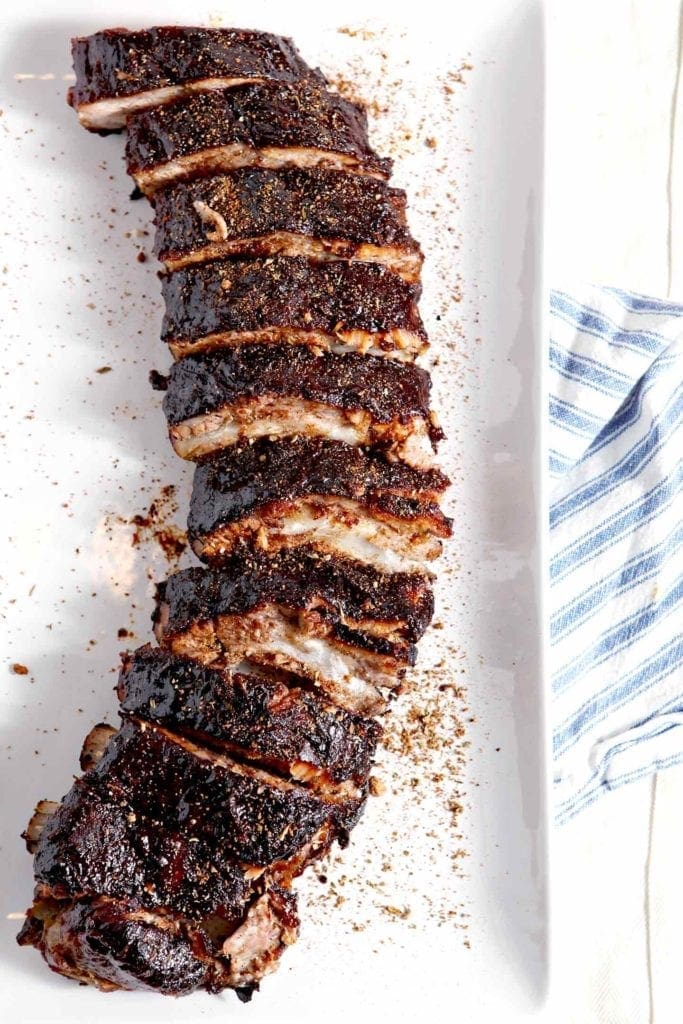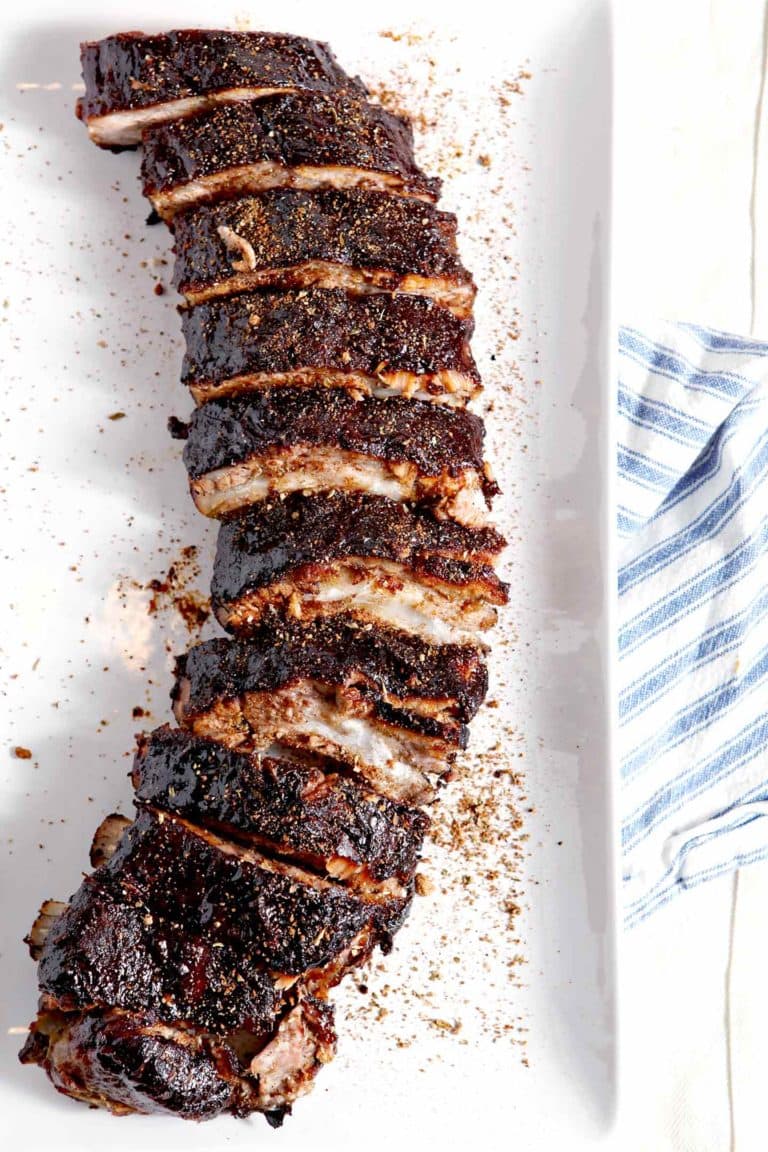 Summer and fall are the seasons of barbecue… so it's time to learn how to make a barbecue classic. Even though ribs take time, they're well worth the effort, and these Memphis-Style Barbecue Ribs are PERFECT for any summer get-together. Seasoned with homemade barbecue dry rub, these ribs cook low and slow for hours. Finish this nod to the Memphis dry rib on the grill or in the broiler, and serve with traditional barbecue sides to complete the feast!
Gameday Appetizers
You're hosting folks at home or traveling to the game. Either way, you've got to serve up some apps to be enjoyed during the game. Below are some of our favorites that sing of fall flavors…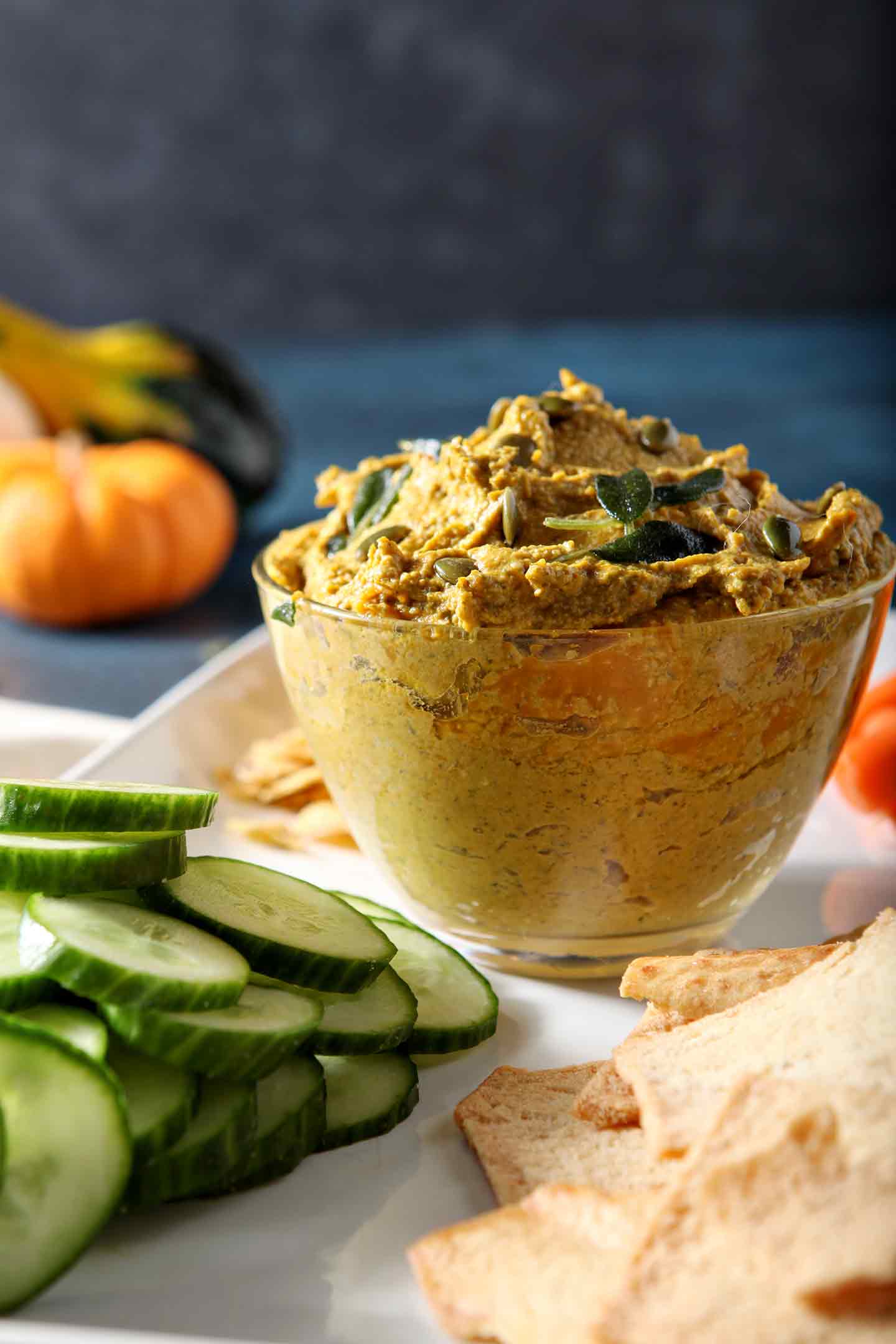 Serve Sage Pumpkin Hummus this fall at any entertaining event! Made with toasted pumpkin seeds, pumpkin puree, olive oil and fresh sage, this twist on a traditional dip is sure to please your guests' tastebuds! Serve this pumpkin-centric hummus with pita chips and vegetables as a delightful party appetizer or an afternoon snack. Easy to make and even easier to enjoy, this nutty, flavorful Sage Pumpkin Hummus is sure to become a seasonal favorite!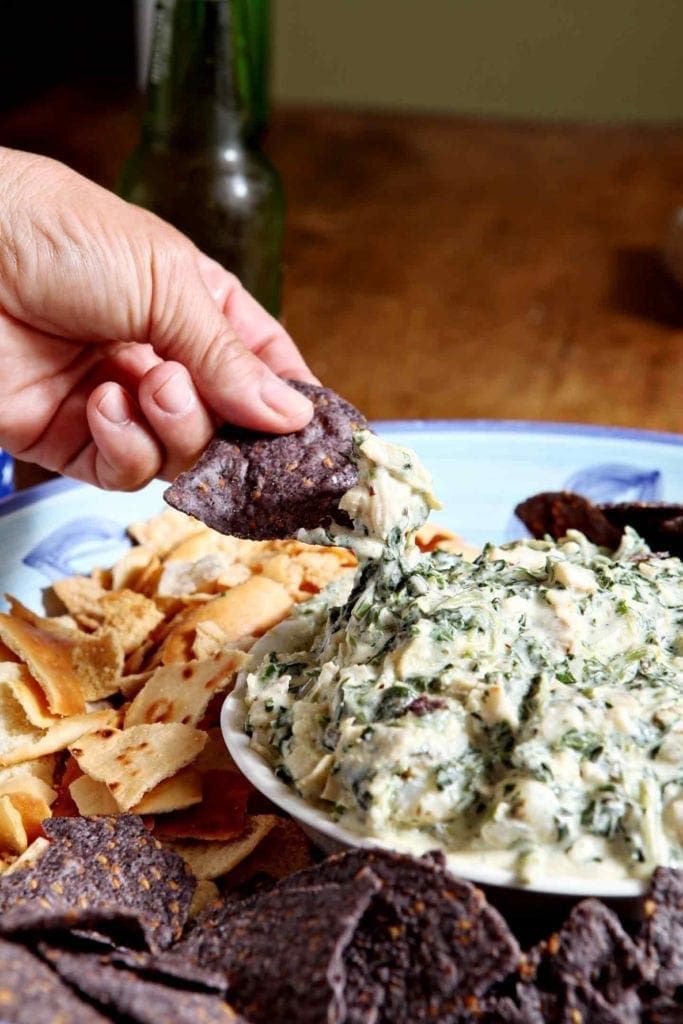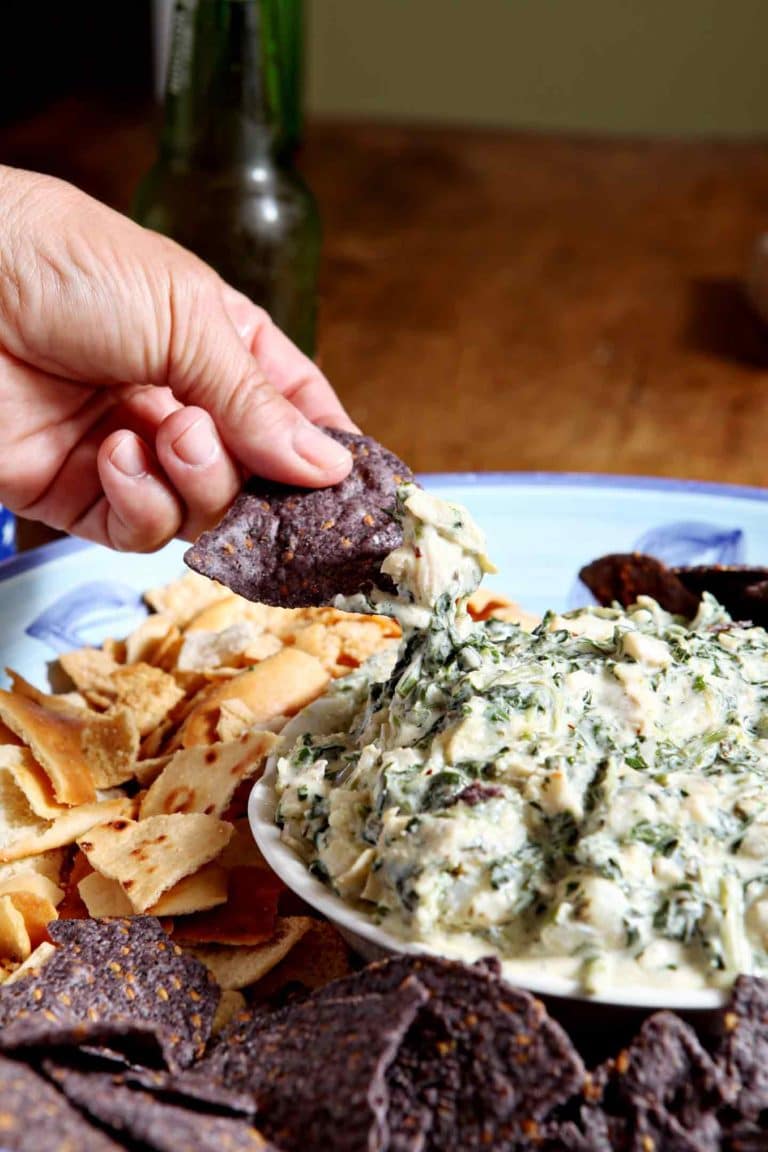 Shake up your usual go-to appetizers by bringing Shrimp Spinach Artichoke Dip to the get-together this year! Shrimp add flavor to this twist on a well-loved classic. Cook the shrimp in butter, then toss into a combination of artichoke hearts, chopped spinach, garlic, cream cheese and parmesan to create this gooey dip. Serve warm with tortilla or pita chips. Wow your party guests with flavorful, familiar-but-different Shrimp Spinach Artichoke Dip.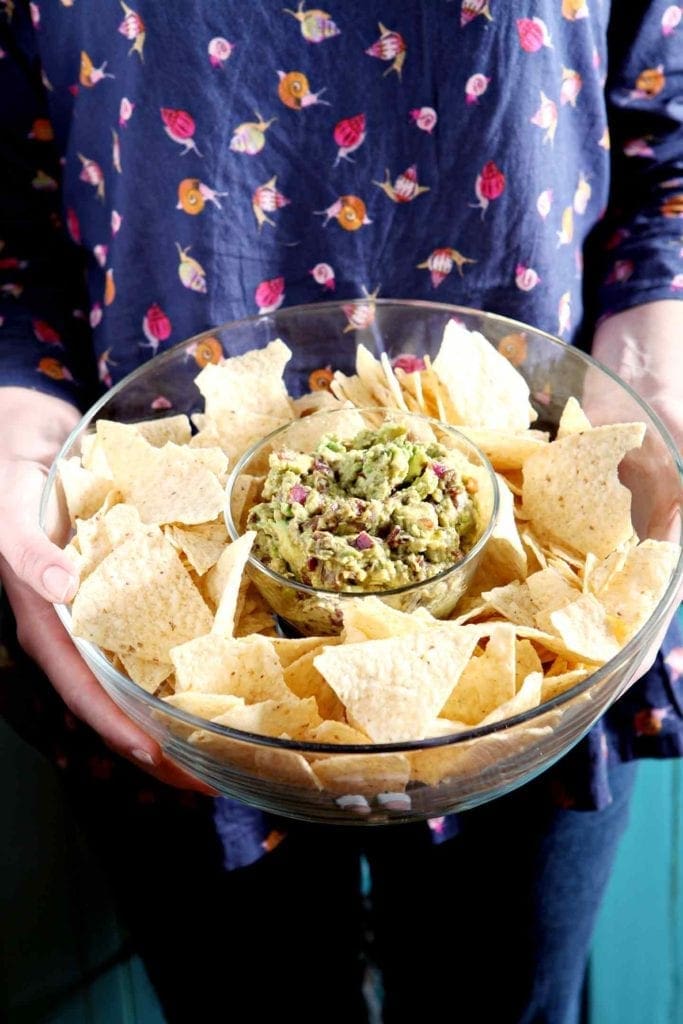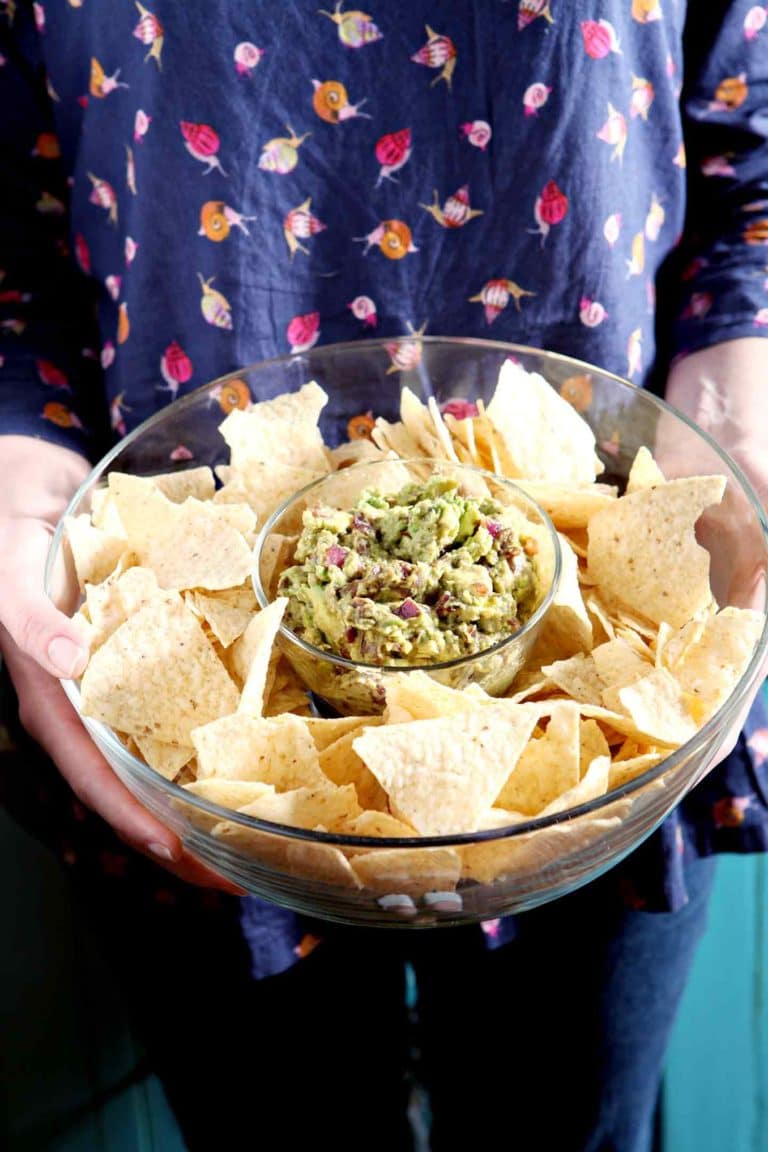 Caramelized Onion Guacamole isn't your run-of-the-mill guacamole! Instead of using tomatoes, herbs and avocados, this recipe calls for sautéed onions, caramelized with a little balsamic vinegar for extra flavor. Once the onions cool to room temperature, mix them into mashed avocados with lime juice, kosher salt, freshly ground black pepper and salt-free creole seasoning. Serve with tortilla chips for the perfect appetizer for ANY get together.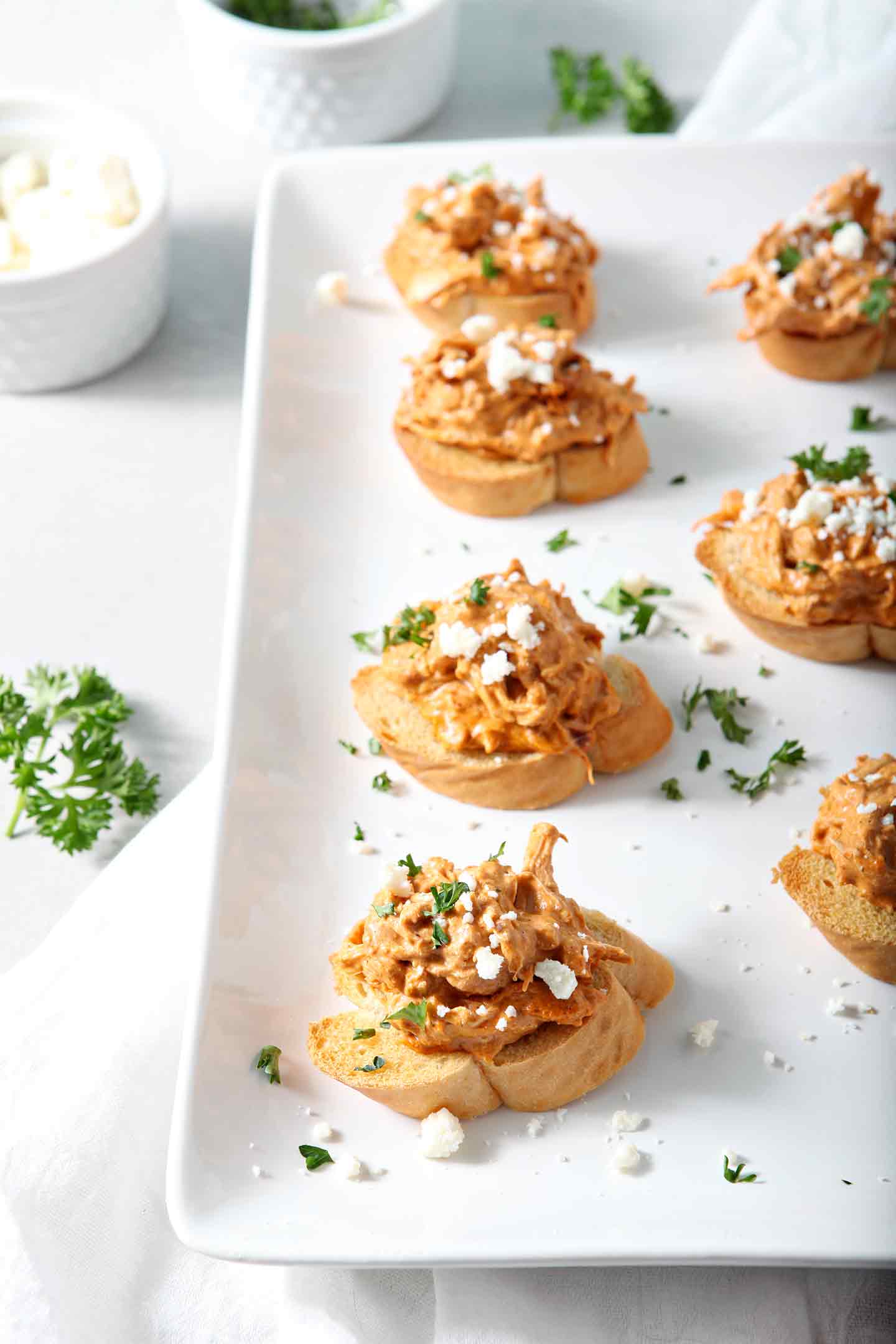 Vibrant, creamy and a little bit spicy, Chicken Enchilada Bruschetta is the appetizer to make this season! This dish comes together in no time, too, thanks to the Instant Pot! Cook the chicken and enchilada sauce on high pressure before shredding and adding cream cheese. Serve over toasted garlic bread, garnished with parsley and cotija cheese! Perfect for entertaining, this Chicken Enchilada Bruschetta adds a creamy, spicy kick to any event!
Fall Breakfasts
Fall flavors are officially here, whether or not the weather has arrived. Hello to all things pumpkin and apple spice! And hello baked goods featuring those same flavors, which are some of my favorites…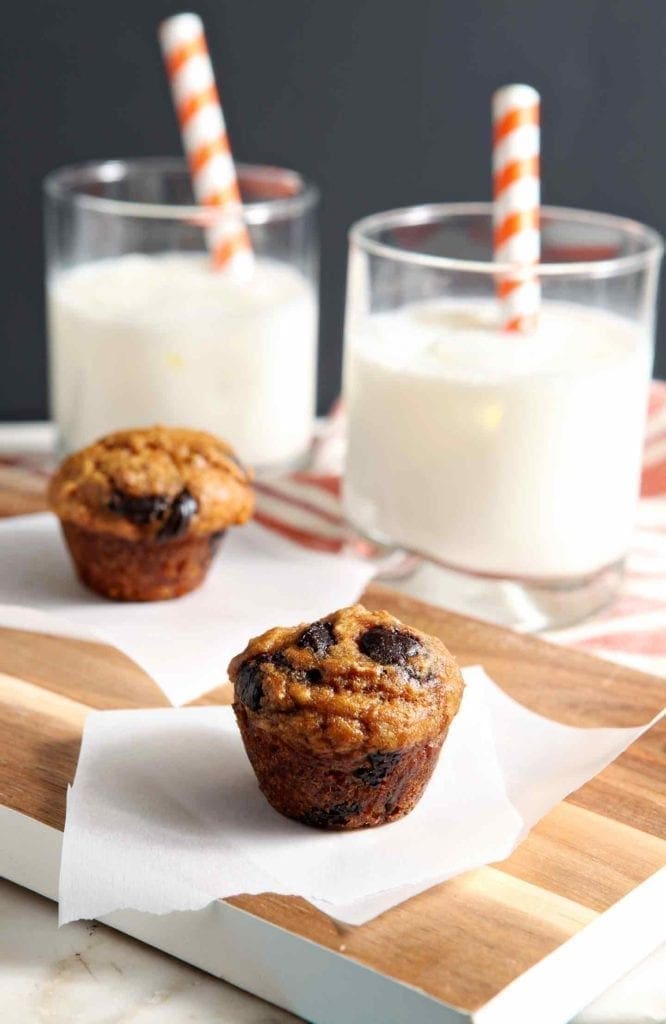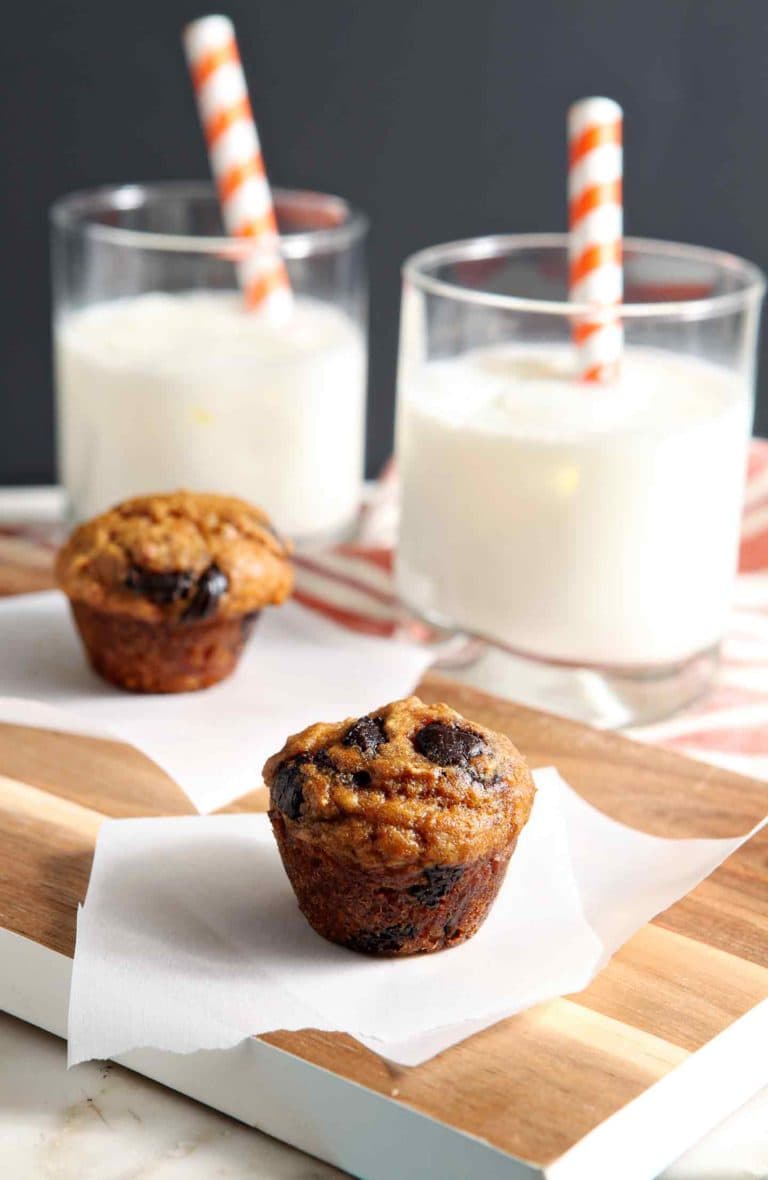 Celebrate the arrival of fall by baking Mini Pumpkin Chip Muffins this morning! These fluffy, bite-sized muffins make a delightful sweet addition to any autumnal breakfast or brunch. Pure pumpkin puree, not pumpkin pie filling, acts as the star of this recipe. When mixed and baked, these muffins rise beautifully and offer a gooey, slightly sweet baked good! These Mini Pumpkin Chip Muffins are a new seasonal favorite of both adults and children!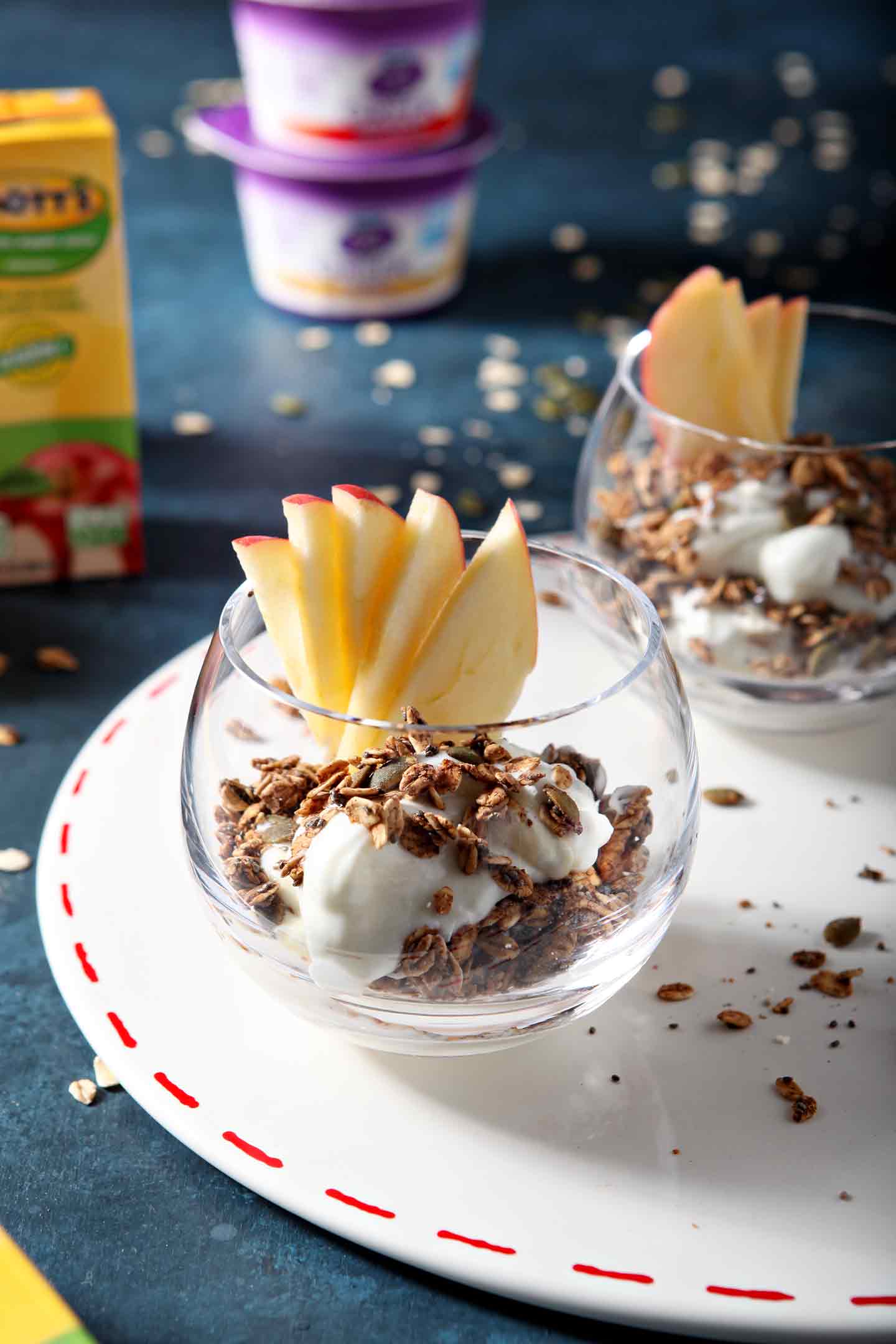 Apple Chai Spiced Yogurt Parfaits make the perfect fall breakfast. Greek Vanilla Yogurt serves as the base for this breakfast and complements the homemade chai spiced granola, which can be made in advance. The morning of, layer the yogurt parfaits and top with apple slices and a drizzle of pure maple syrup! Apple Chai Spiced Yogurt Parfaits are a flavorful, filling breakfast for busy parents, professionals and even kids.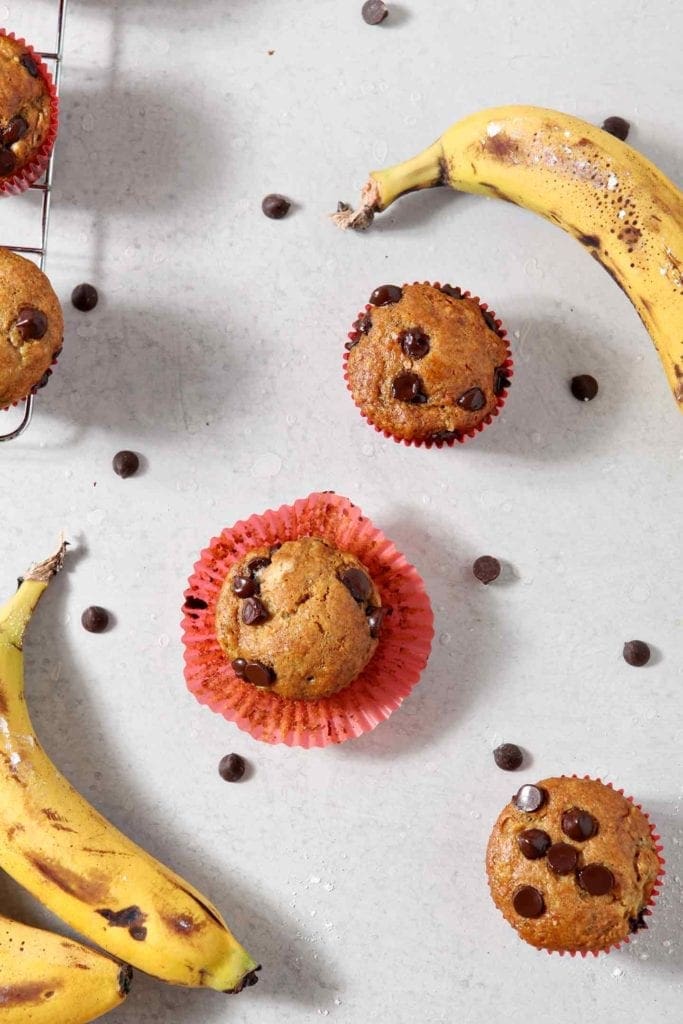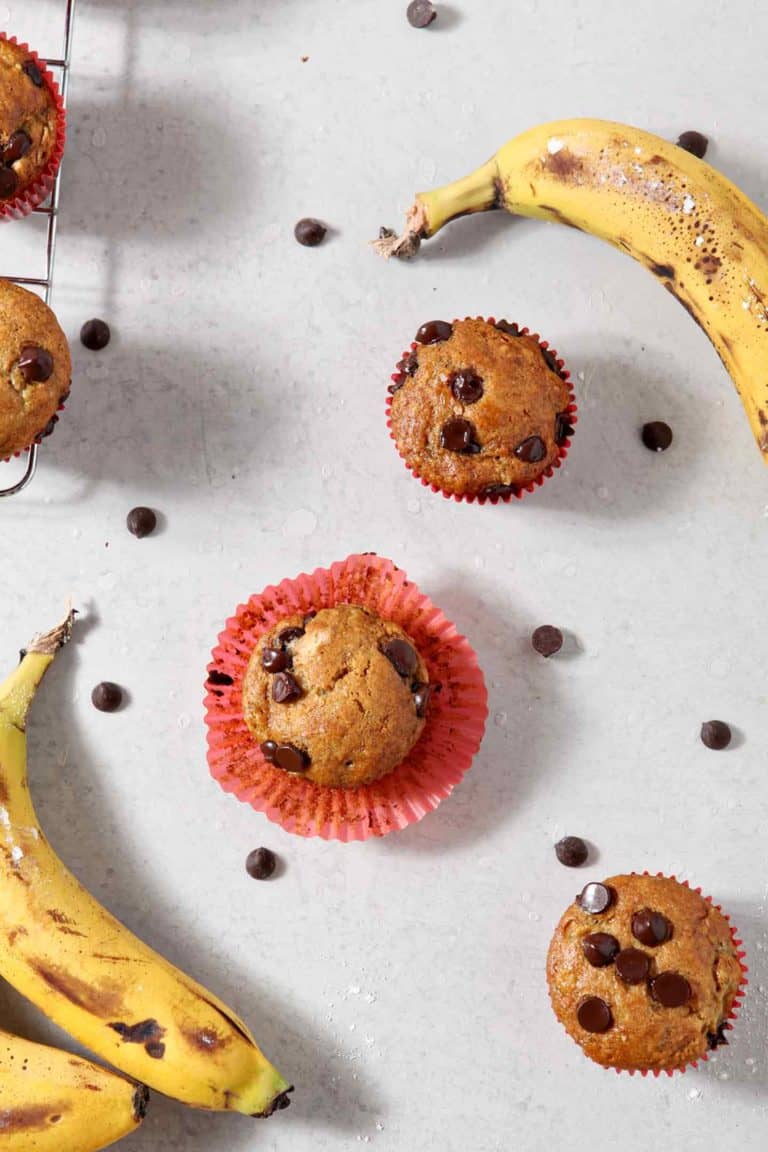 Banana and chocolate lovers, get excited! Vegan Banana Chocolate Chip Muffins make a flavorful breakfast for vegans and non-vegans alike! Bananas and dark chocolate chips play off each other to create scrumptious, fluffy vegan muffins. Whether you're hosting brunch, a play group with several kids and parents or simply making breakfast for your family (or yourself), these Vegan Banana Chocolate Chip Muffins are the perfect recipe to serve!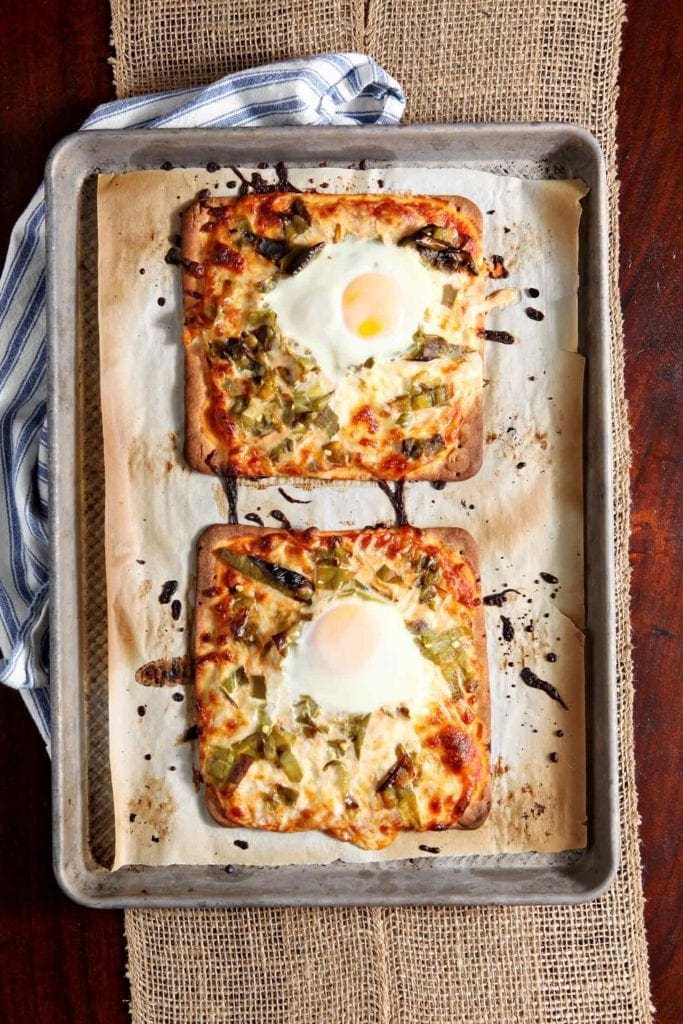 Celebrate hatch chile season by making a delicious, spicy breakfast/brunch for the whole family! Hatch Chile Breakfast Flatbread adds heat to the table. Top flatbread with homemade enchilada sauce, mozzarella cheese, roasted hatch chiles and a raw egg. The flatbread bakes quickly, then is removed and immediately sliced into. The egg yolk should run all over the flatbread (if you're into that kind of thing) and add creaminess to this peppery dish.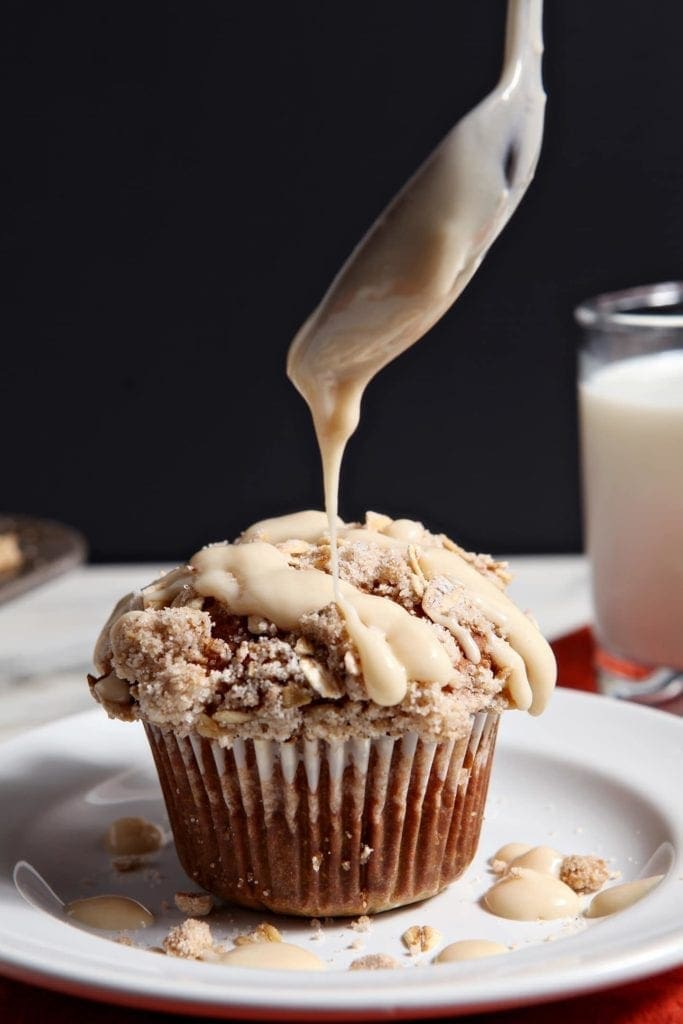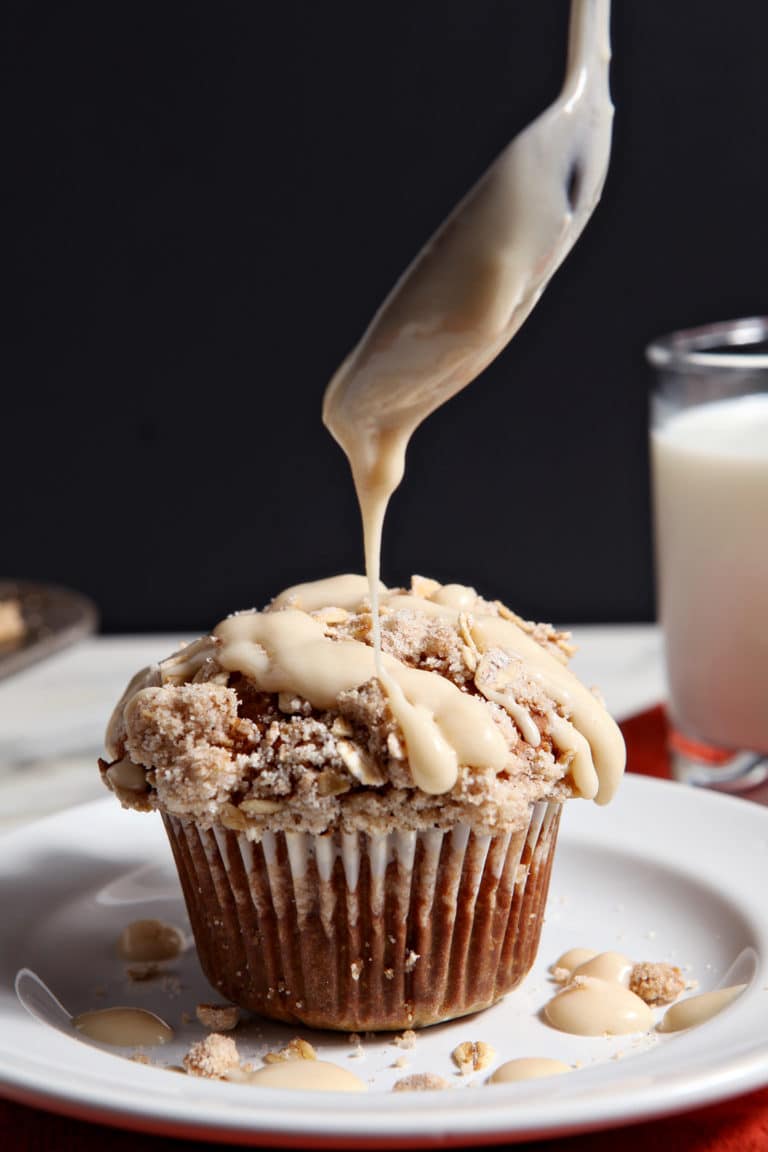 Pumpkin season is in full-swing, and we should celebrate with these decadent Pumpkin Brown Butter Streusel Muffins with Maple Cream Cheese Glaze. The muffins are fluffy, the streusel is crumbly and the glaze is tart, culminating in a delicious breakfast or brunch confection that everyone is bound to adore.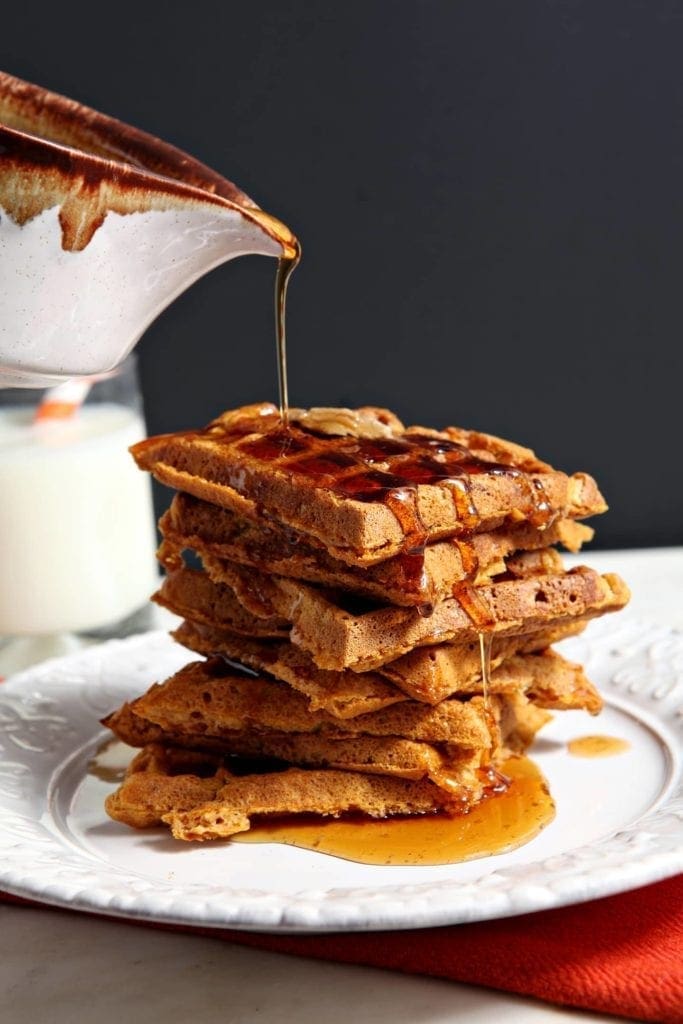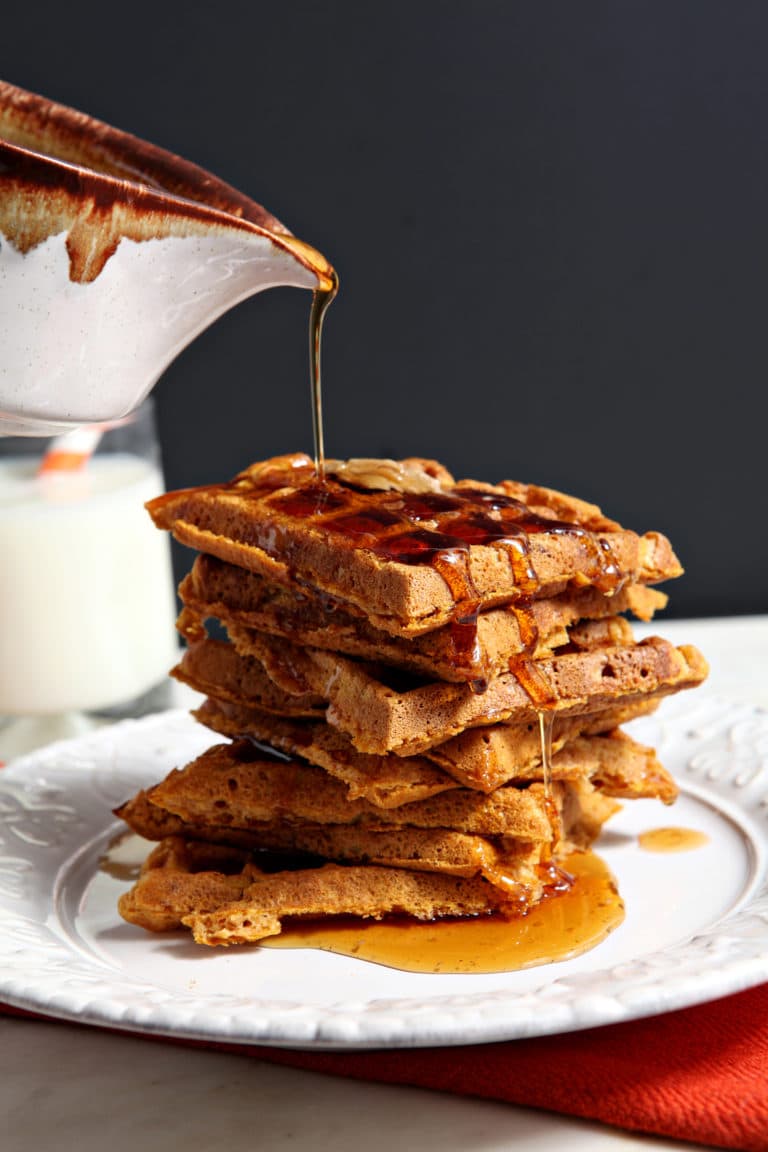 Fluffy pumpkin waffles are the perfect breakfast treat for fall. Topped with a stellar cinnamon maple syrup, these waffles are sure to be a family favorite.
Autumnal Sippers
Similar to breakfast, these drinks are fall flavored and utterly delicious. Some can be made without booze, others need it for a little extra. Either way, they're delicious and perfect for sipping all season long!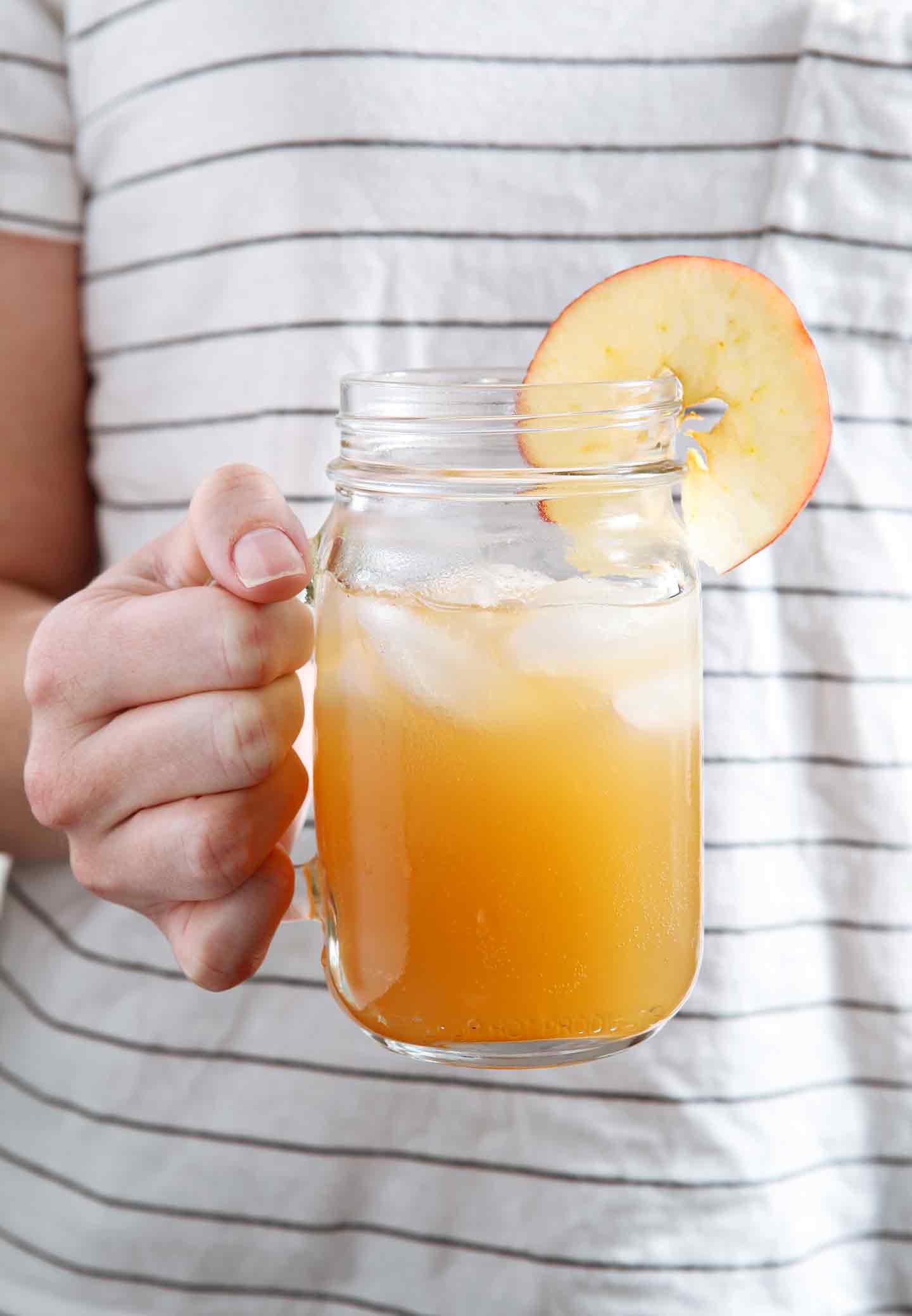 Sparkling Bourbon Pumpkin Apple Punch is the PERFECT autumnal punch! Pumpkin Spiced Apple Cider acts as the base of this crowd pleasing drink, then ginger ale and maple simple syrup are stirred in. For the final touch, we add bourbon. This Sparkling Bourbon Pumpkin Apple Punch sings of pumpkin and apple, as well as seasonal spices like cinnamon, nutmeg and allspice. This punch would make a unique fall cocktail.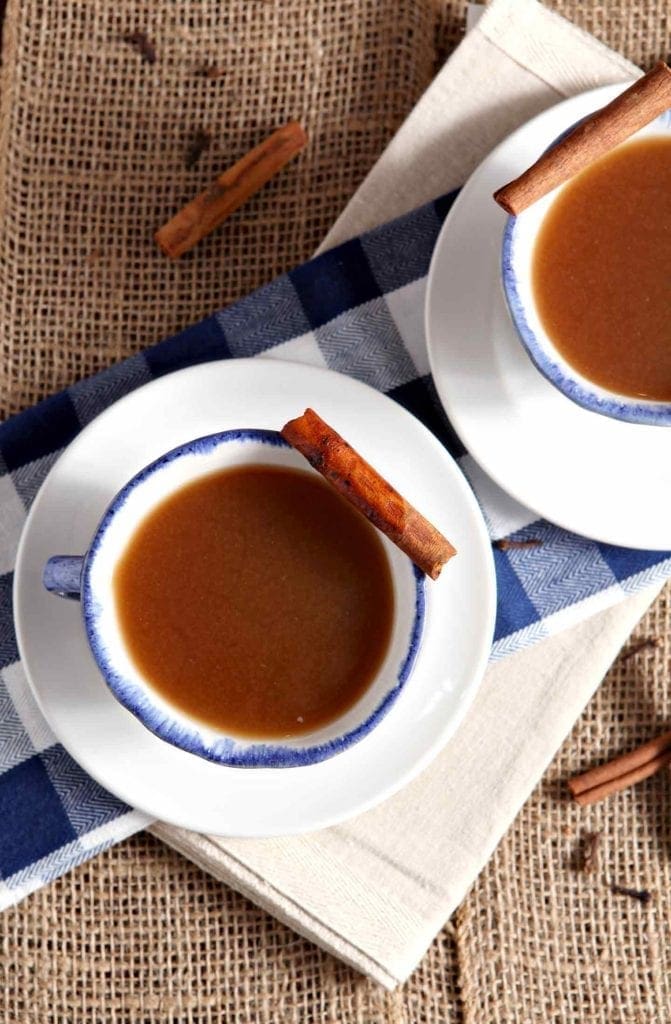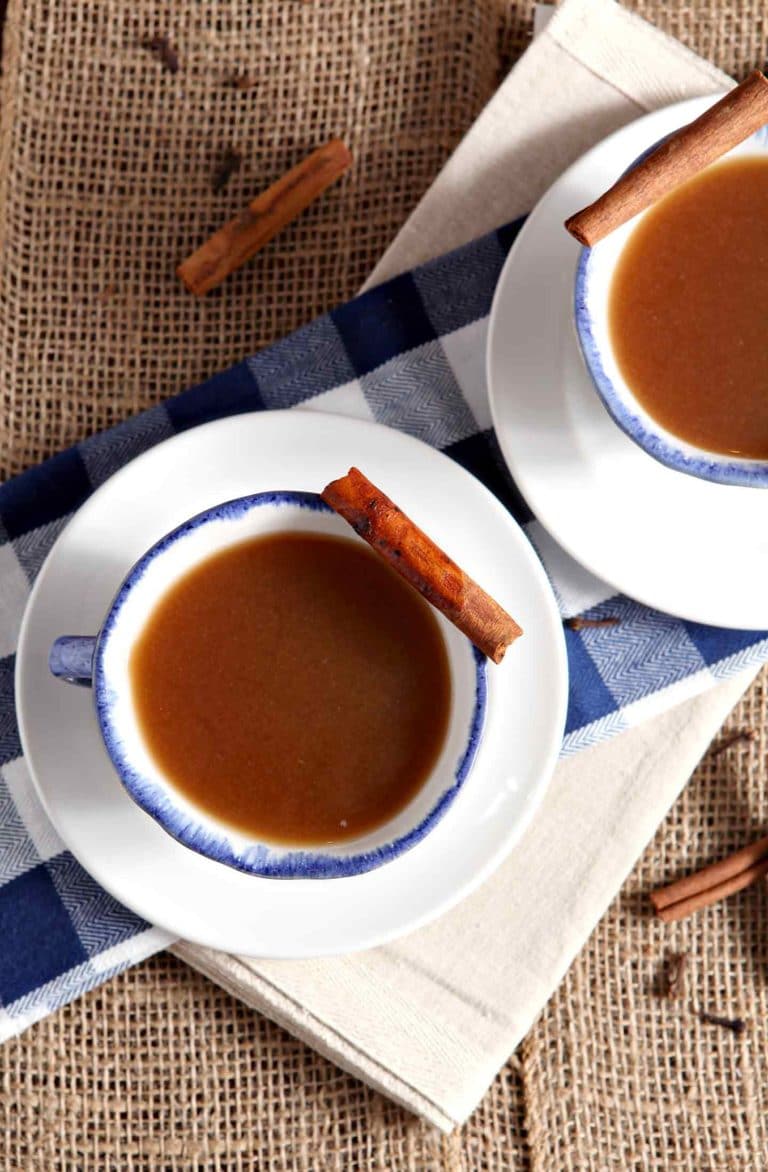 Spiced Apple Cider is the perfect warm drink for a chilly fall evening and especially for Halloween! 100% apple juice, cinnamon sticks, whole cloves and a little brown sugar simmer together over low heat until the juice transforms into a spicy, seasonal favorite. Pour the Spiced Apple Cider into your favorite to-go mug, then sip slowly while trick-or-treating! This drink is also delicious with a splash of rum or bourbon if you're feelin' fancy.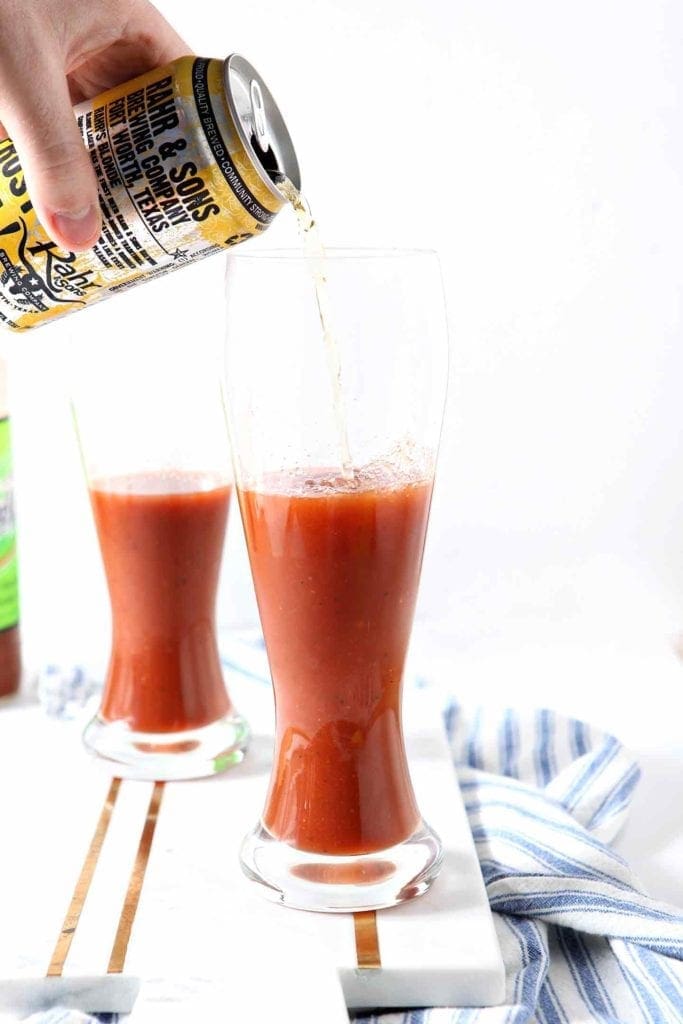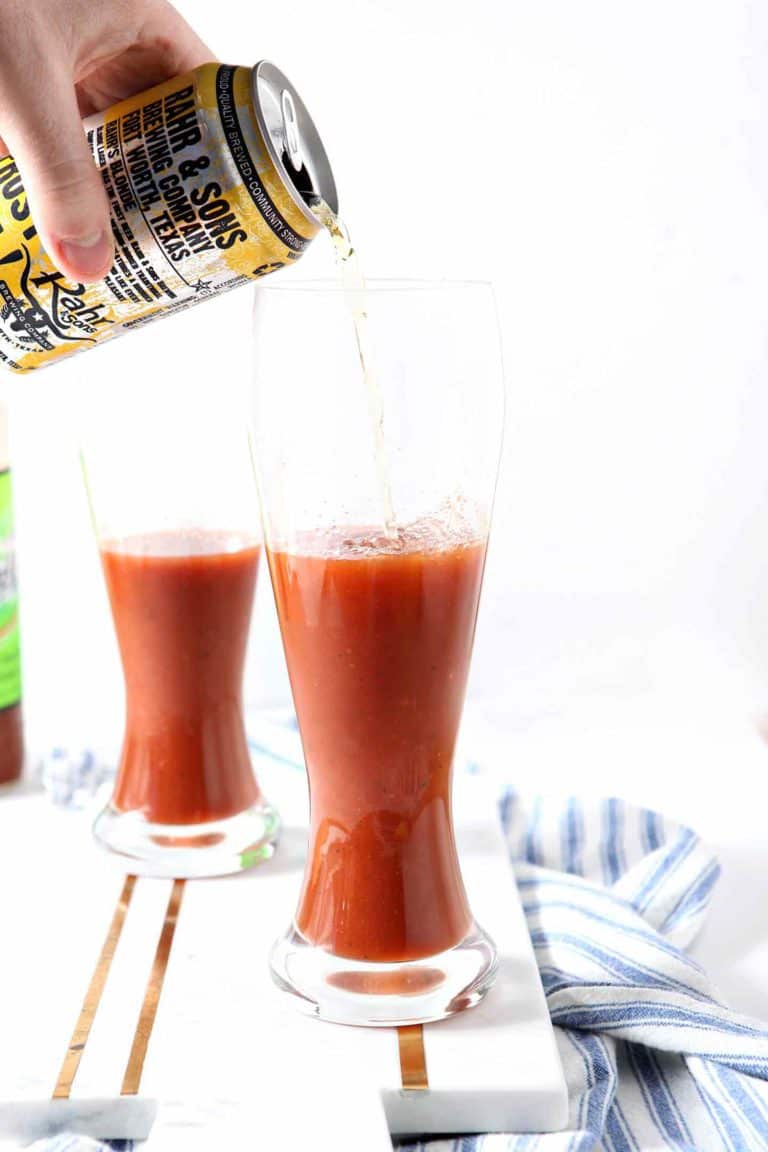 Attending a morning tailgate and do not want to imbibe a mimosa? Make this fun twist on a classic breakfast cocktail! Bloody Beer combines your favorite beer with a Bloody Mary. Pour the Bloody Mary Mix into a glass, add hot sauce and black pepper, then top with a golden beer to complete this breakfast drink.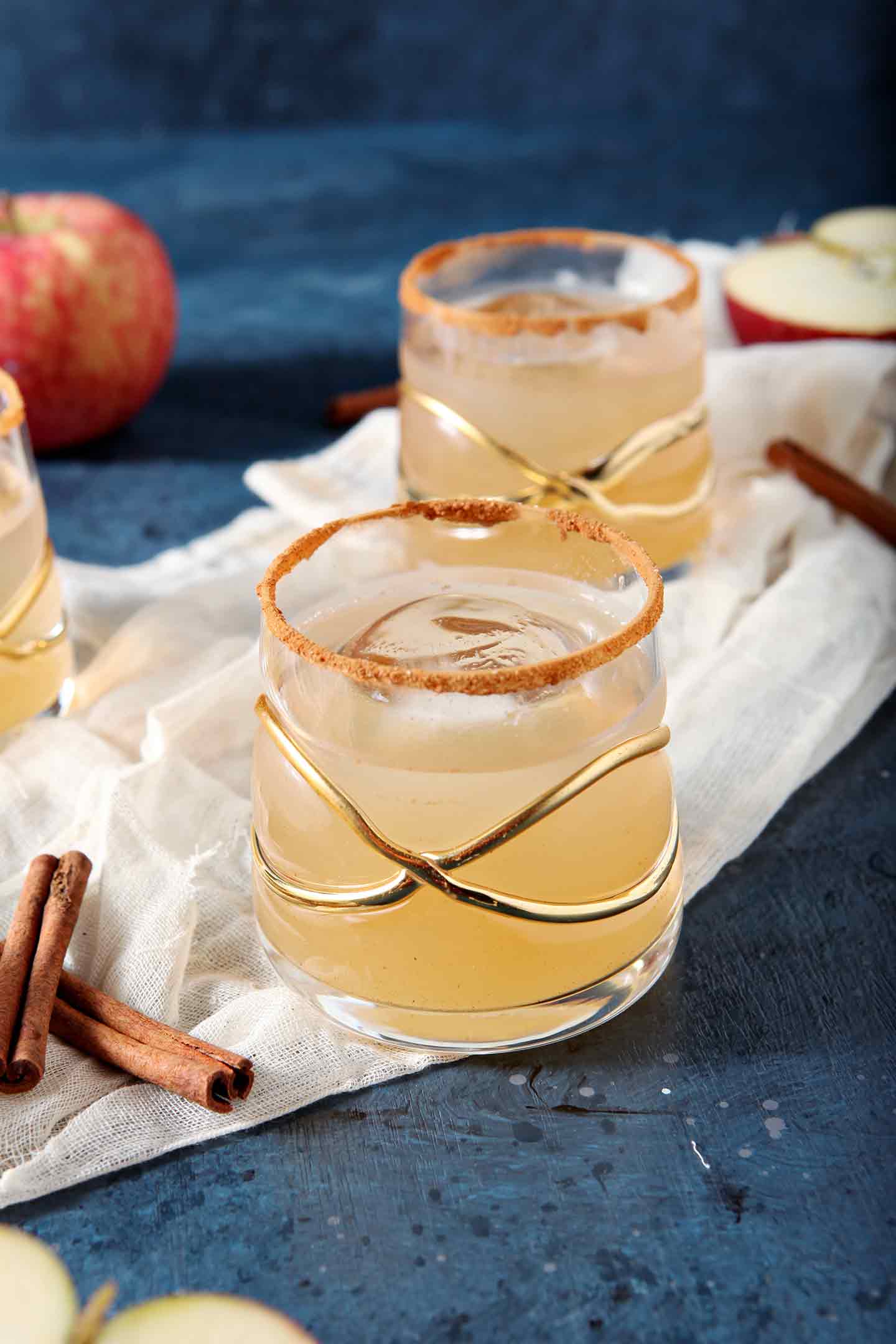 Enjoy fall flavors by mixing up Gin Apple Pie Cocktails for a crowd! Start with homemade cinnamon-infused simple syrup. Combine gin, apple cider and the cinnamon-infused simple syrup in a cocktail shaker, and shake until combined. Pour over ice, and enjoy immediately. Flavorful with interesting floral notes, this 3-ingredient autumnal cocktail is bound to become a favorite, whether it's served at a party, a tailgate or on a random weeknight.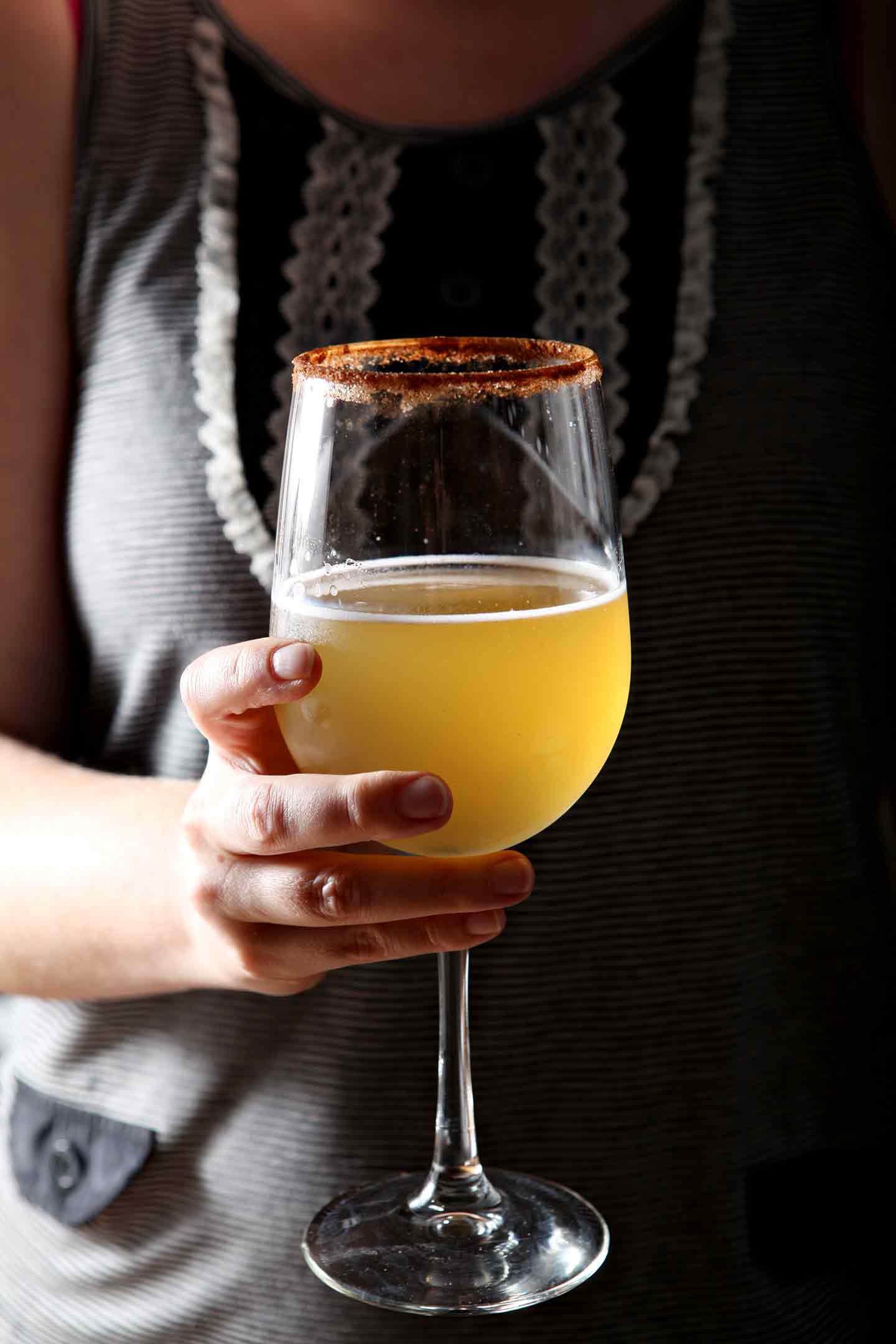 'Tis the season for pumpkin! Invite friends for an at-home brunch and mix up seasonal Pumpkin Spice Kombucha Cocktails for all! Rim the glasses with a cinnamon-sugar mixture, then pour in Pumpkin Spice Kombucha. Add a little prosecco for more bubbles, then serve! These effervescent brunch cocktails sing of seasonal flavors while not being too sweet. Easily enjoyable, Pumpkin Spice Kombucha Cocktails will become a fall fave!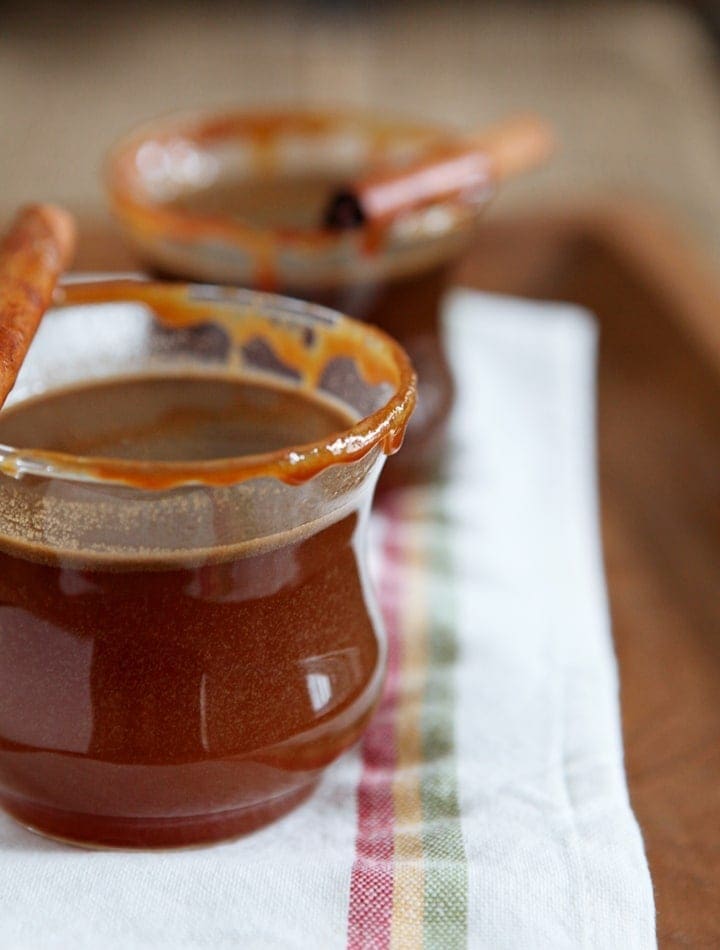 Slightly sweet and crisp apple cider, swirled with homemade salted caramel, and if you so choose, your favorite bourbon. Spiked Caramel Apple Cider is a delightful fall treat!
Fall Desserts
We couldn't do this September recipe round-up without fall-flavored desserts, y'all. Below, you'll find some of our seasonal faves that highlight seasonal ingredients. And also some that are just darn good whenever you make 'em because YUM.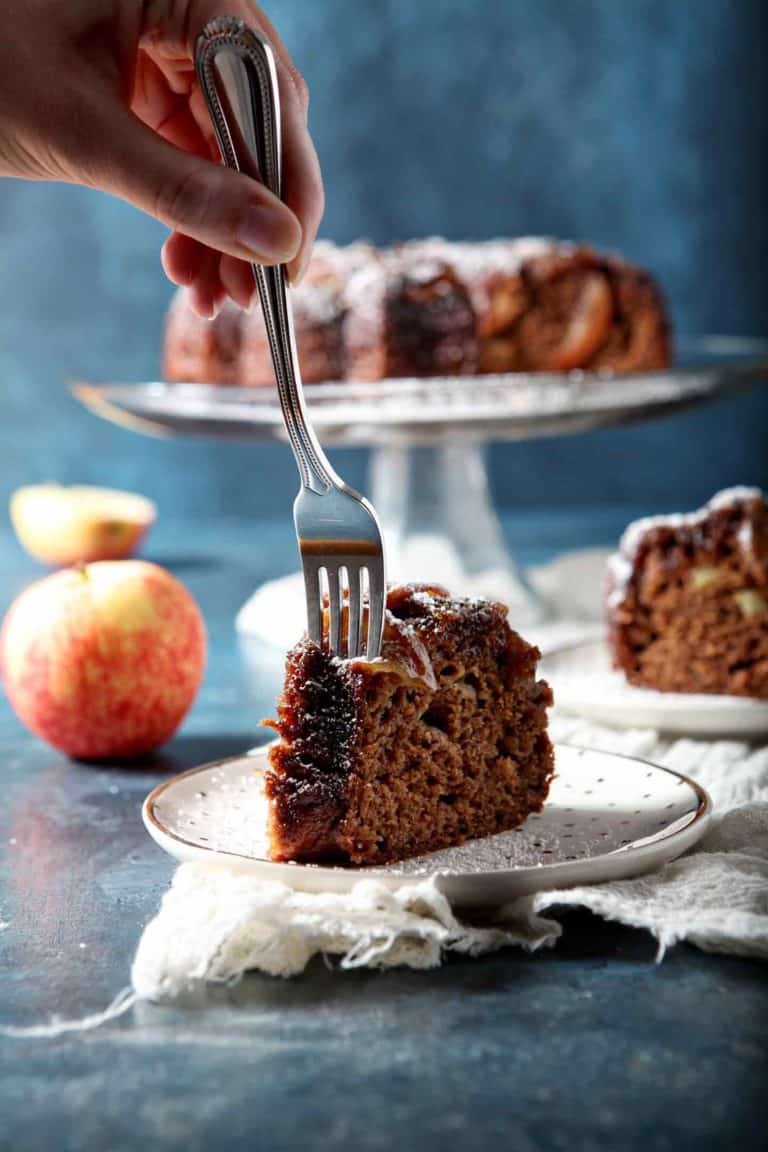 Celebrate fall flavors and cooler temperatures by baking an Spiced Apple Upside Down Cake with Bourbon Caramel Glaze! Apple-filled and bursting with cinnamon, ginger and allspice, this boozy cake is sure to be loved when served to family, friends or guests. Perfect for a dinner party, a holiday shindig or even the showstopping Thanksgiving dessert, this Spiced Apple Upside Down Cake with Bourbon Caramel Glaze is a cake the whole family can love.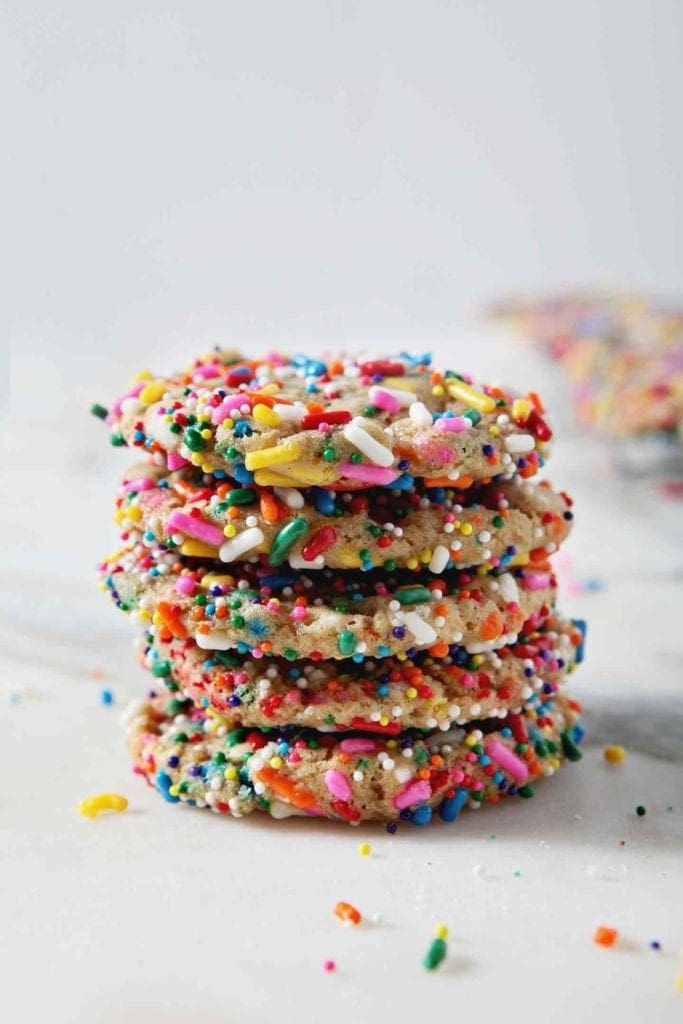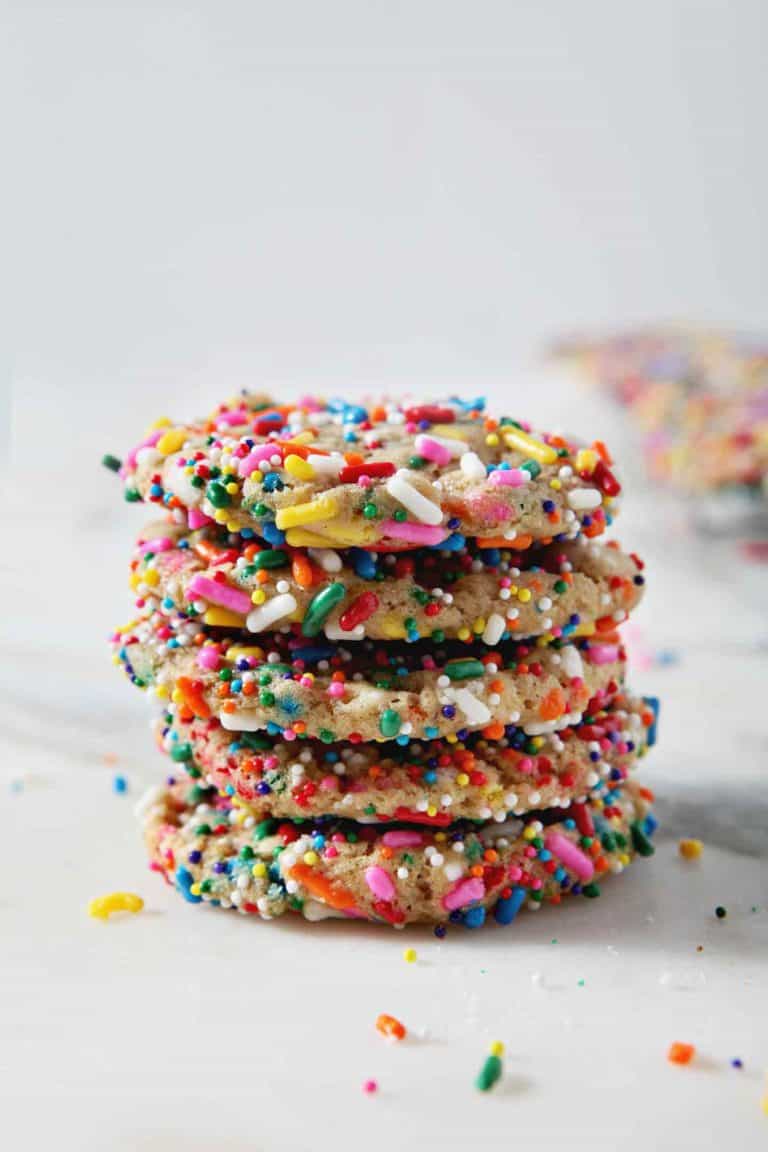 Funfetti Cookies are a colorful dessert to make year-round! These made-from-scratch sprinkle cookies mix up easily and bake beautifully from a sugar cookie base. Inspired by the favorite childhood boxed birthday cake, these Funfetti Cookies are slightly chewy, soft and chock full of rainbow sprinkles. Perfect for birthday parties, graduations, baby showers, tailgates and more, Funfetti Cookies are a delicious treat to serve for any occasion!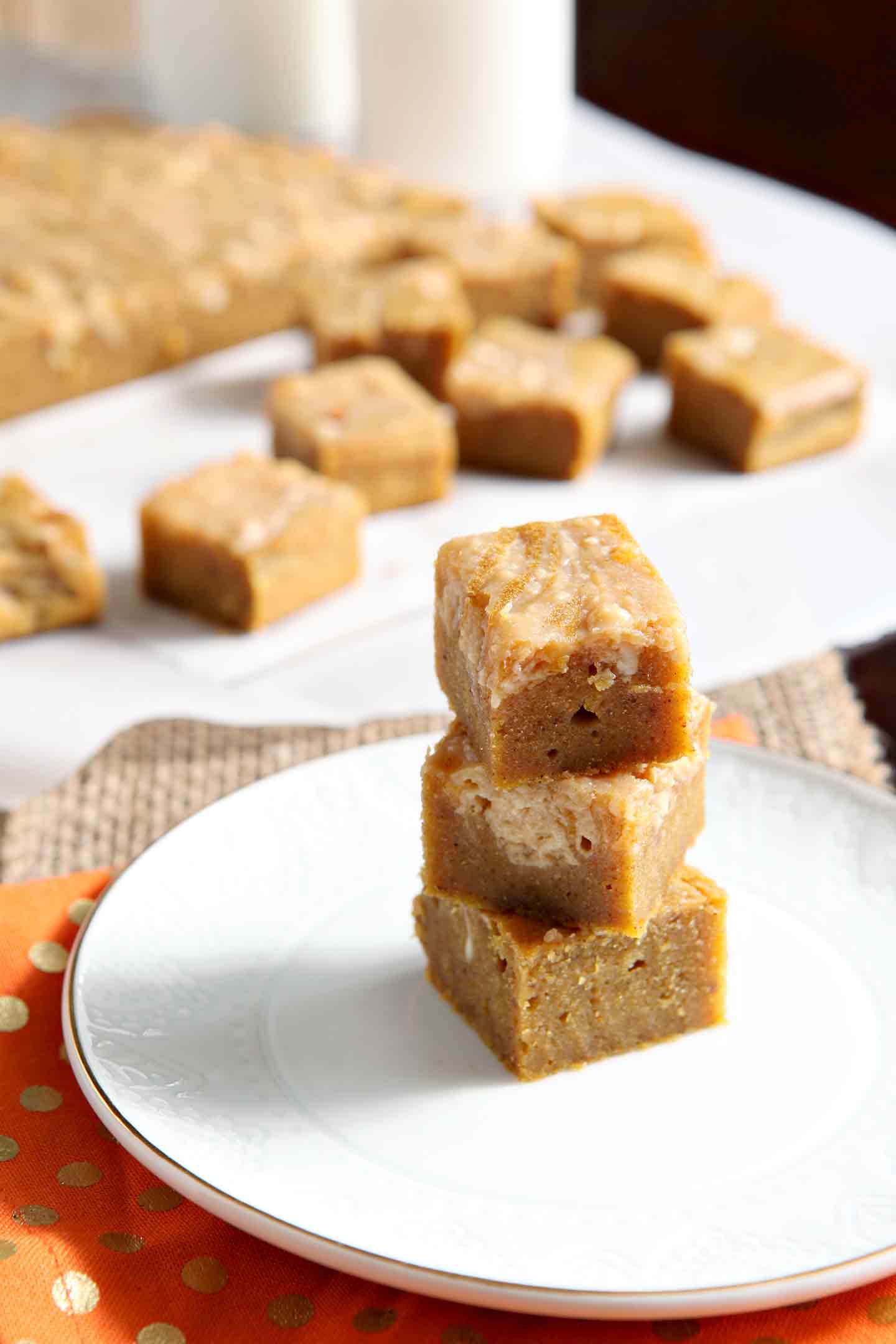 Surprise your family and friends by baking these seasonal Pumpkin Caramel Cream Cheese Swirl Blondies this year! A twist on a traditional blondie, these treats sing of pumpkin-flavored goodness. Pumpkin puree mixes into the blondie batter, along with traditional pumpkin spices, then the autumn flavors are punched up a notch with the swirling of Caramel Cream Cheese into the batter. These gooey-in-the-middle blondies make a delicious fall dessert!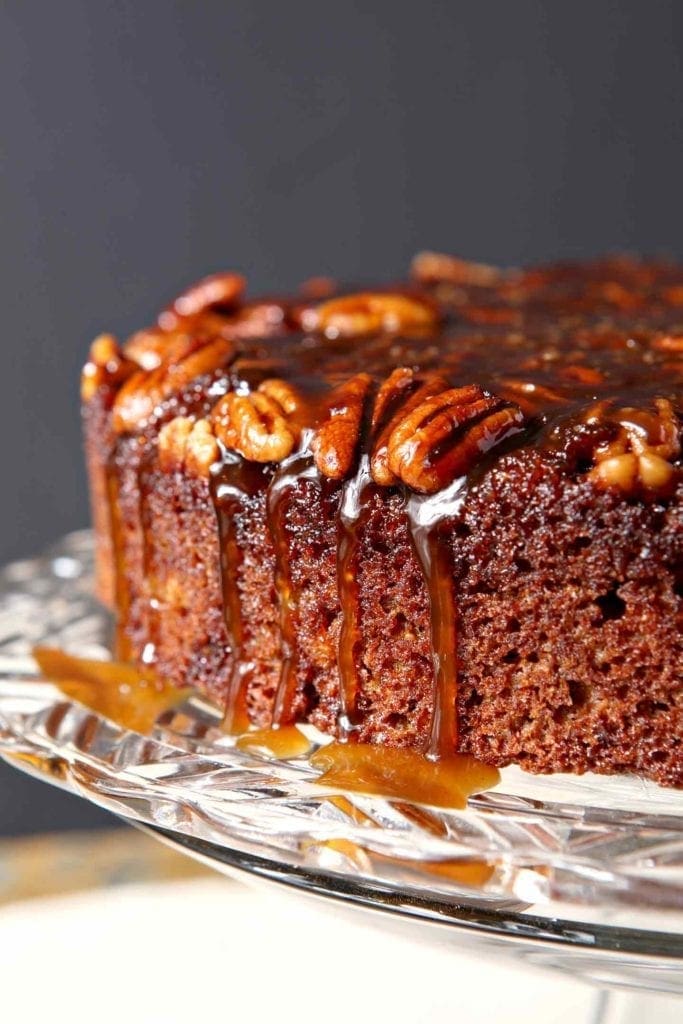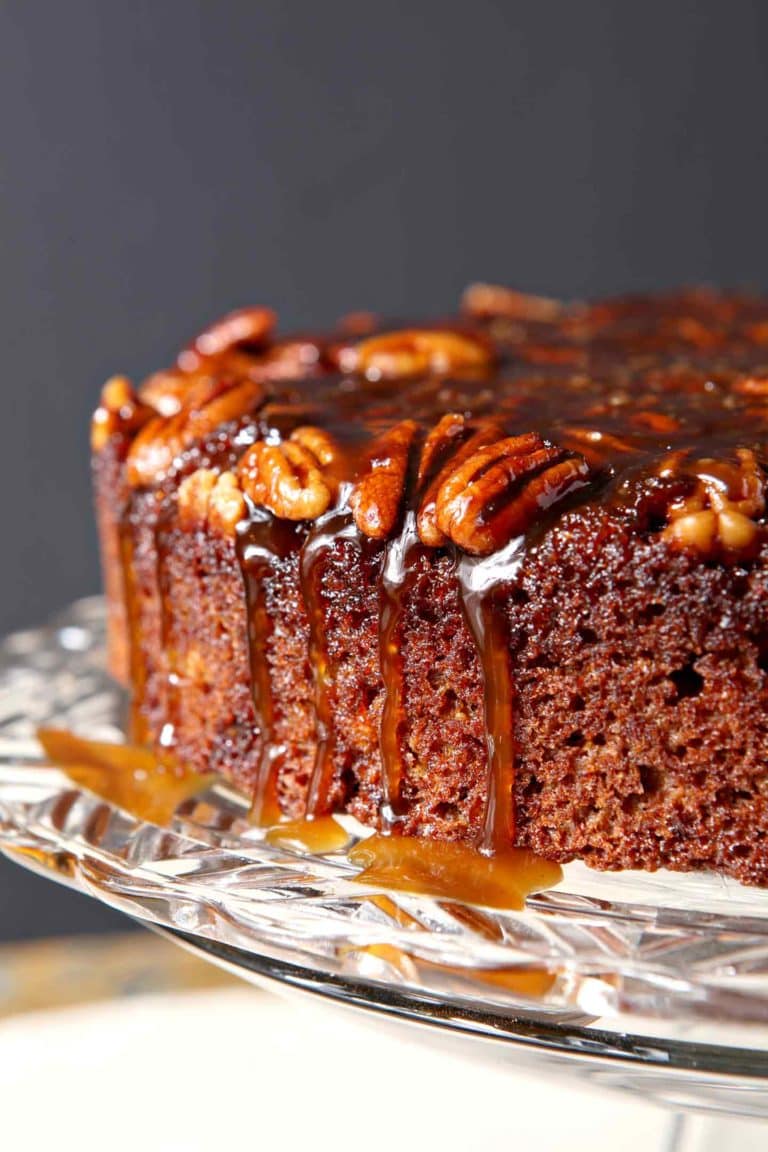 Combine two favorite fall flavors to make the ULTIMATE dessert: Praline Pumpkin Upside Down Cake! Bourbon pralines create the base/top of this cake, then pecans add decoration. Once the pecans are in place, pour the thick pumpkin cake batter into the cake pan, and bake! Flip after removing from the oven and free from the pan, then drizzle with bourbon caramel sauce for the finishing touch. This cake is decadently moist and perfect!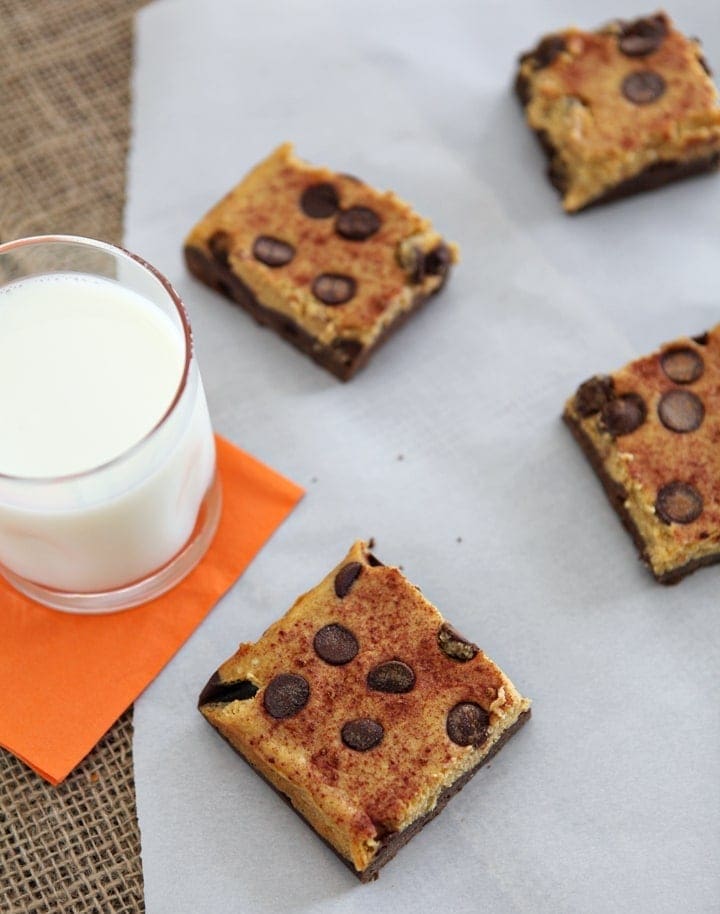 This decadent and fulfilling seasonal treat combines two much-loved favorites: cheesecake and brownies. And then we upped the autumn factor by creating a gorgeously smooth pumpkin cheesecake on top of a dense, rich dark chocolate brownie. What's not to love?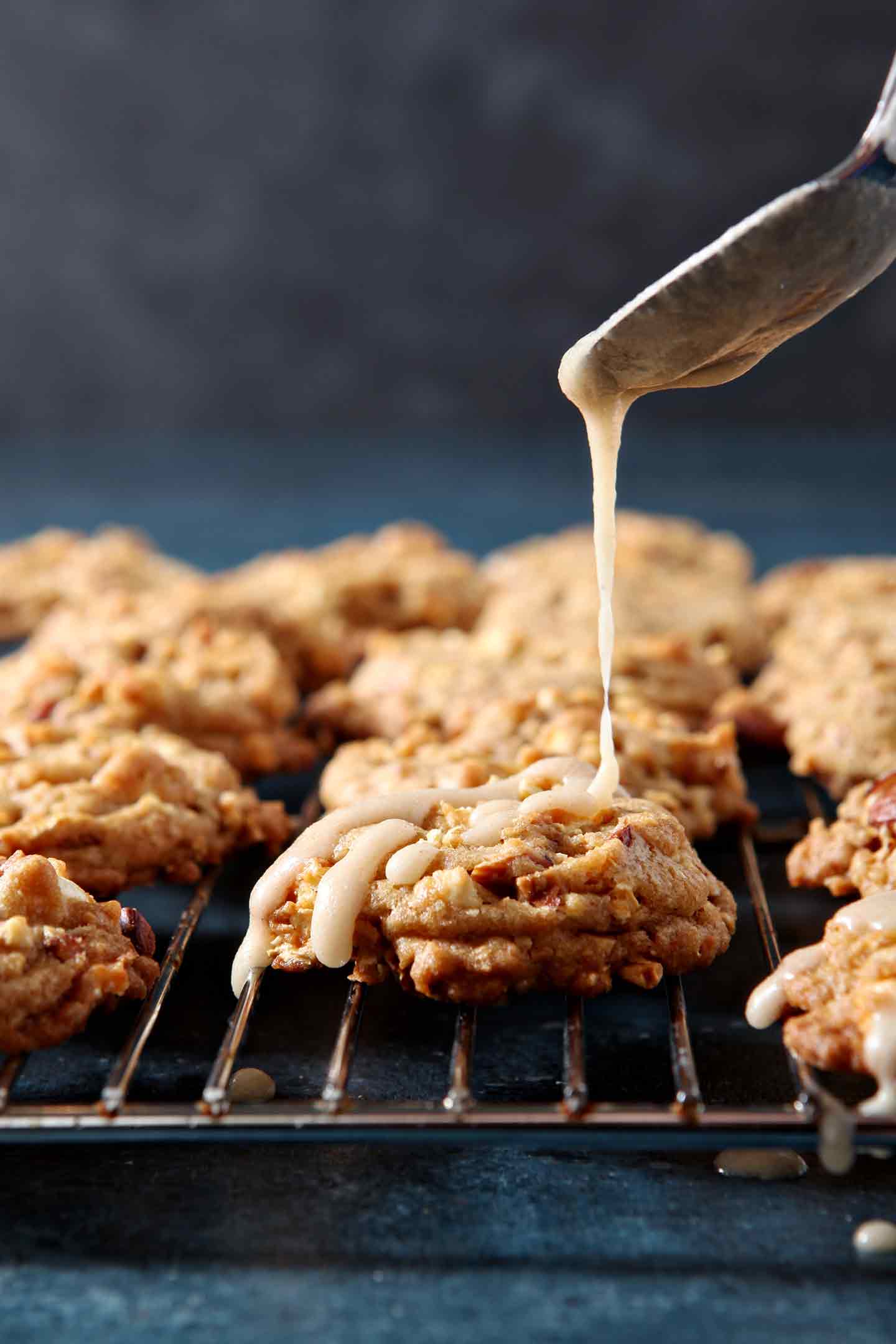 Caramel Corn Cookies make a sweet-salty-crunchy dessert! Featuring caramel corn and roasted almonds, these sweets sing. The caramel melts into the dough as these cookies bake while the almonds add a salty crunch to the mixture. Then once these cookies are topped with their browned butter glaze, they're out-of-this-world delicious! Perfect for Halloween, Thanksgiving, tailgates and more, these Caramel Corn Cookies make a satisfying sweet treat!
…
What kinds of plans do you have during the month of September?
Which of these fall recipes would you like to try first?
Other monthly meal plans: January 2018 / February 2018 / March 2018 / April 2018 / May 2018 / June 2018 / July 2018 / August 2018 / October 2018 / November 2018 / December 2018