Monthly Meal Plan: 30 Recipes to Make in June 2018
Looking for recipes to make this June? Look no farther than this Monthly Meal Plan, which includes 30 recipes to make this month! Featuring several healthy salads, easy weeknight dinners, Father's Day dishes and more, this monthly recipe list is sure to offer something for everyone!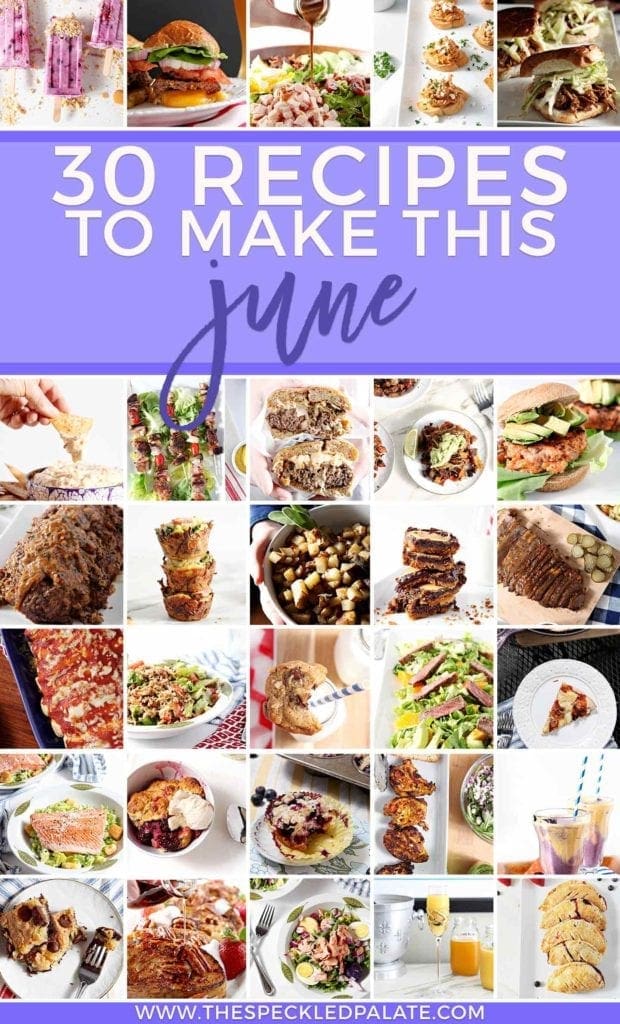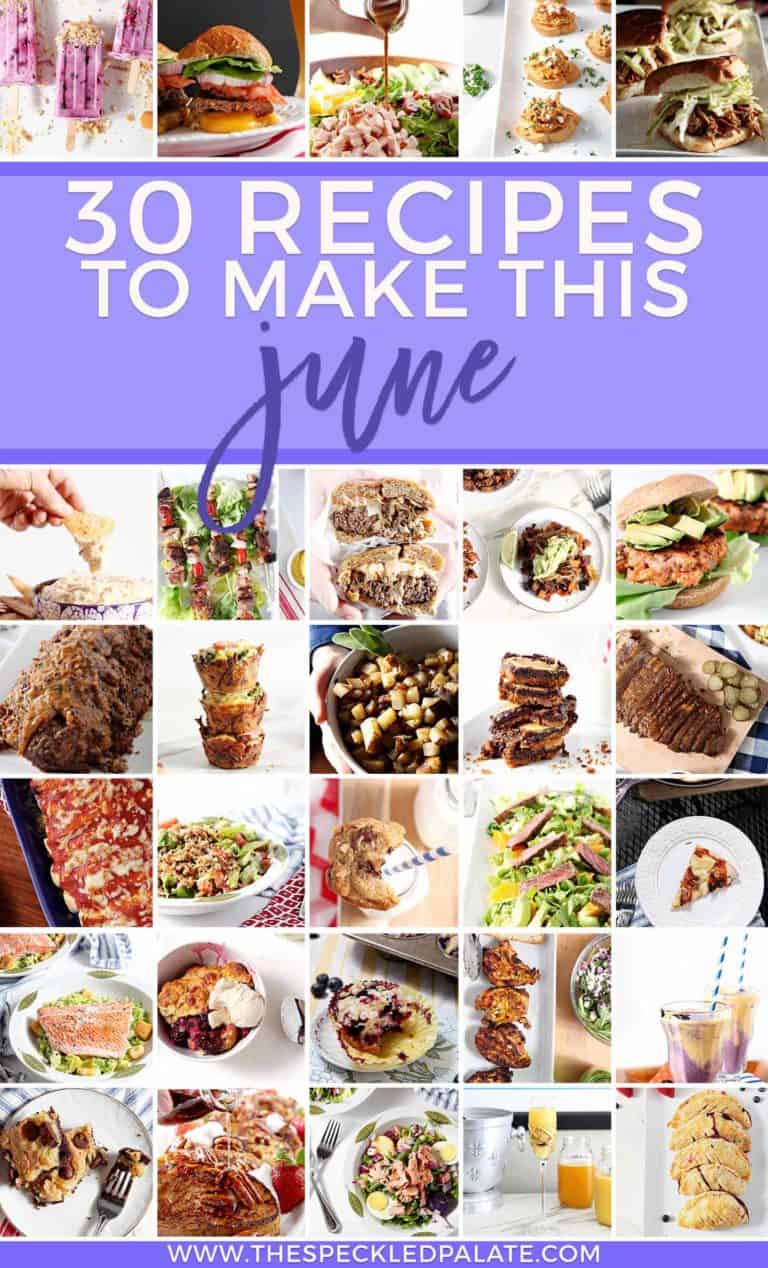 Well, the month of May just FLEW by, and I cannot believe it's time for another Monthly Meal plan… this time for June!
Below, you'll find grilling recipes, Father's Day brunch and summertime desserts, scroll on down! You're bound to find something (or several somethings) that you dig. 😉
If you're planning ahead for July (specifically, July 4th!), I suggest popping on over to my Patriotic Recipes page, which offers various dishes that are perfect for a patriotic gathering, broken down by course.
Ready for some June goodness? Scroll on!
Grilling Recipes
June means summertime, and nothing says SUMMER like a grilled entree! Below are some of our favorite dishes to make on the grill.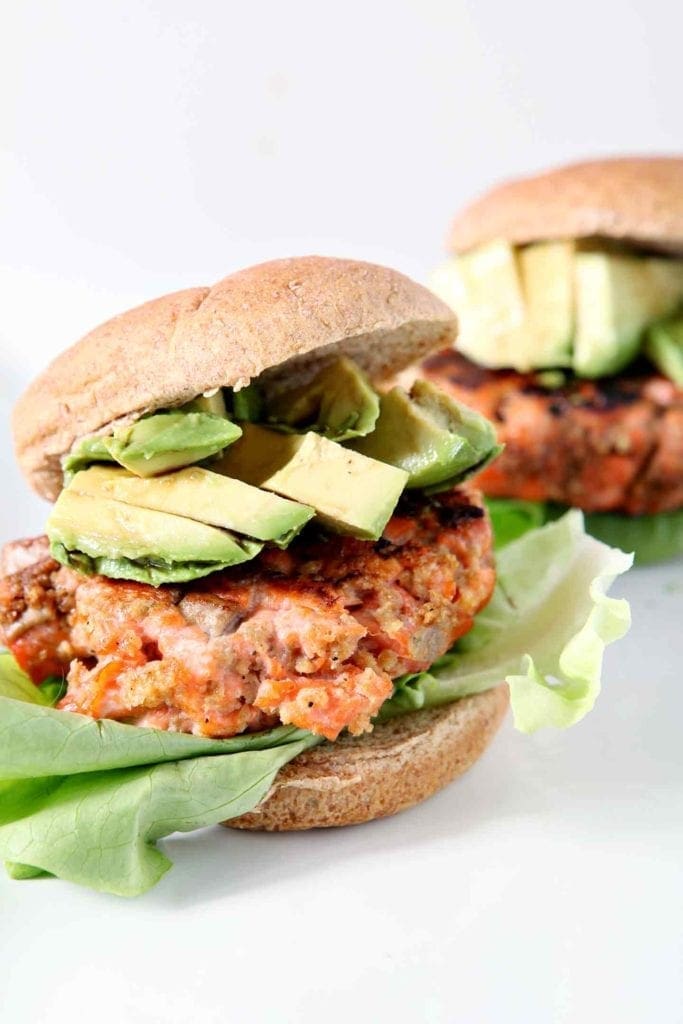 Fire up the grill and serve Classic Salmon Burgers to the whole family! These simple salmon burgers highlight the freshness and flavor of Alaskan sockeye salmon. Combine bite-sized salmon pieces with an egg, panko breadcrumbs, soy sauce, lemon zest and seasonings to create the patties, then cook on a grill pan (or outside on the grill) for the ultimate fish burger! Serve with fresh avocado slices and lettuce, then enjoy immediately. SO tasty!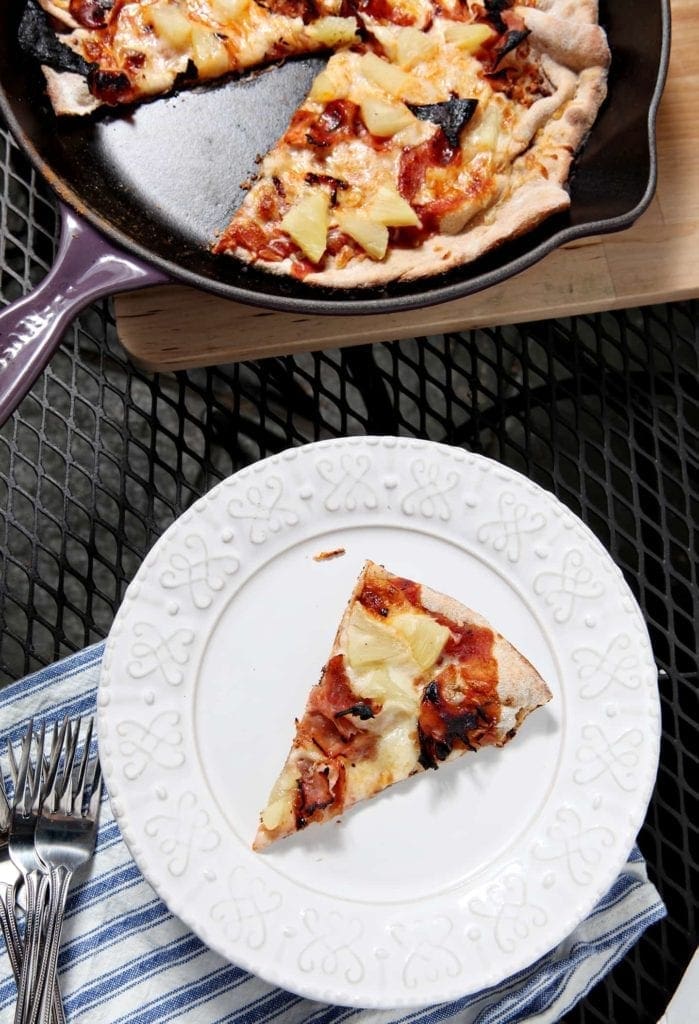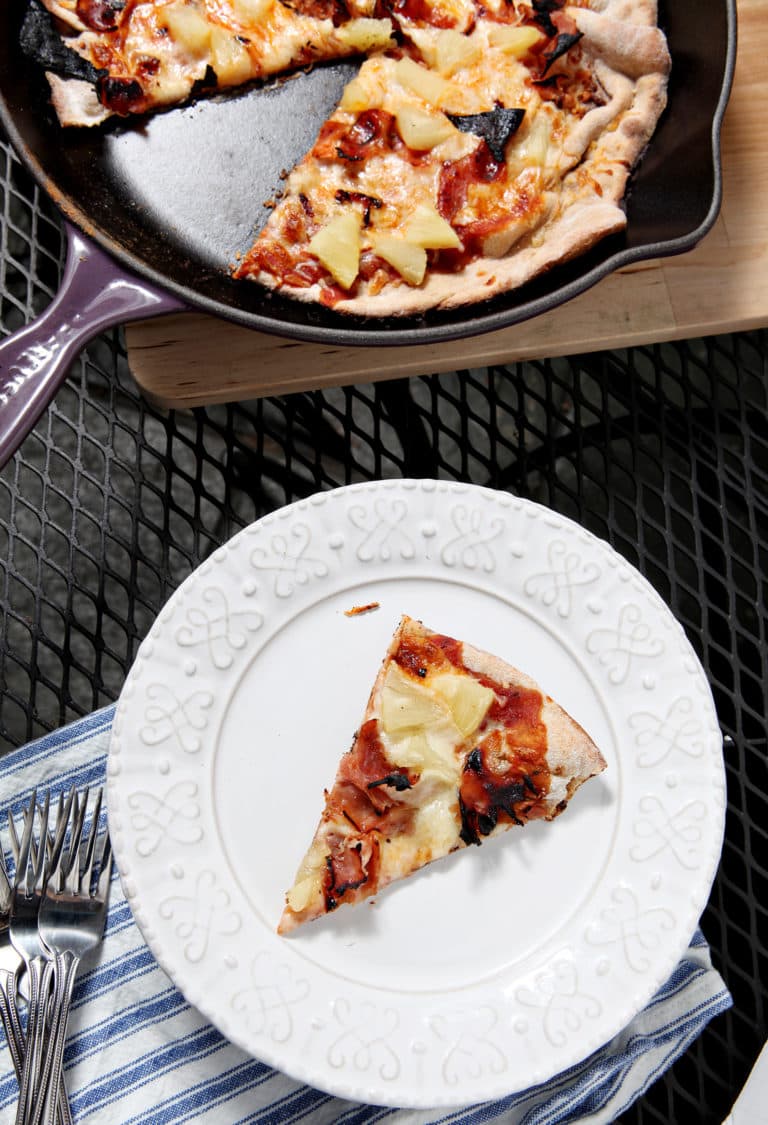 Grill your pizza on a hot summer's day instead of baking it. This Grilled Hawaiian Pizza is sweet, salty and savory. It is a summertime favorite and easy to make at home!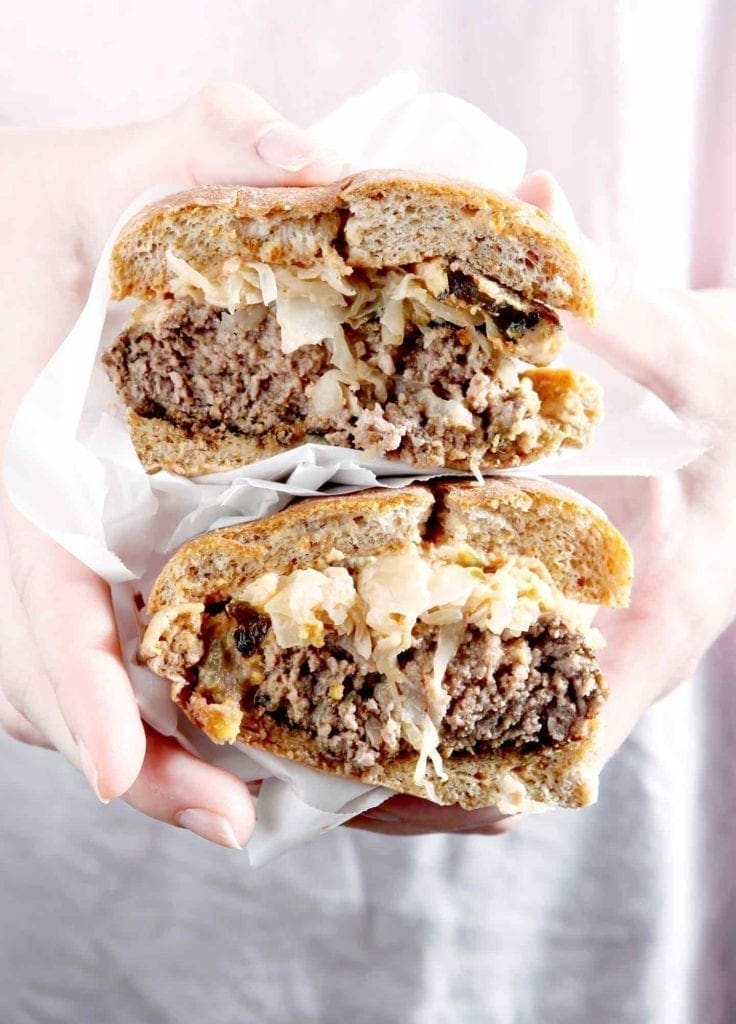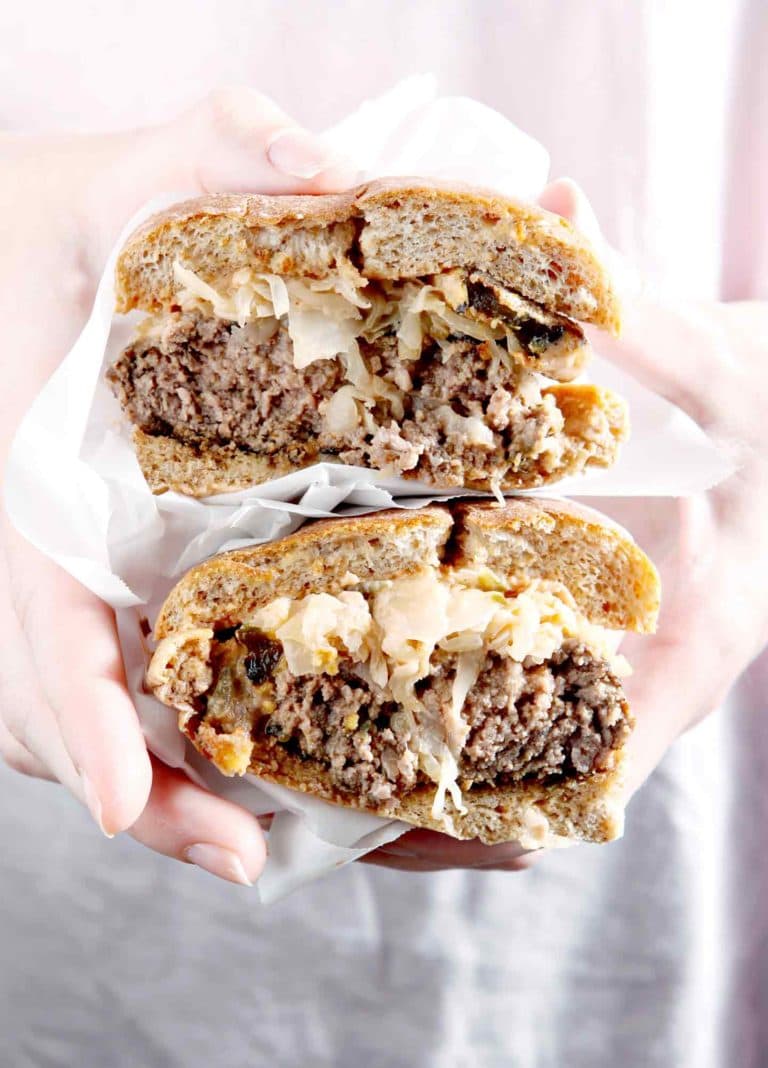 Up your burger game by making this sweet-spicy-savory Sauerkraut Burgers with Oven Fried Pickles and Sweet Sriracha Sauce. This recipe, which we've dubbed the "Sweet and Sauer" Burger, feeds a crowd with pizzazz. These all-beef burgers are topped with sauerkraut, homemade oven fried pickles and a flavorful sweet Sriracha sauce. Sauerkraut Burgers with Oven Fried Pickles and Sweet Sriracha Sauce are sure to be a hit this season! #ad #MyBestBurger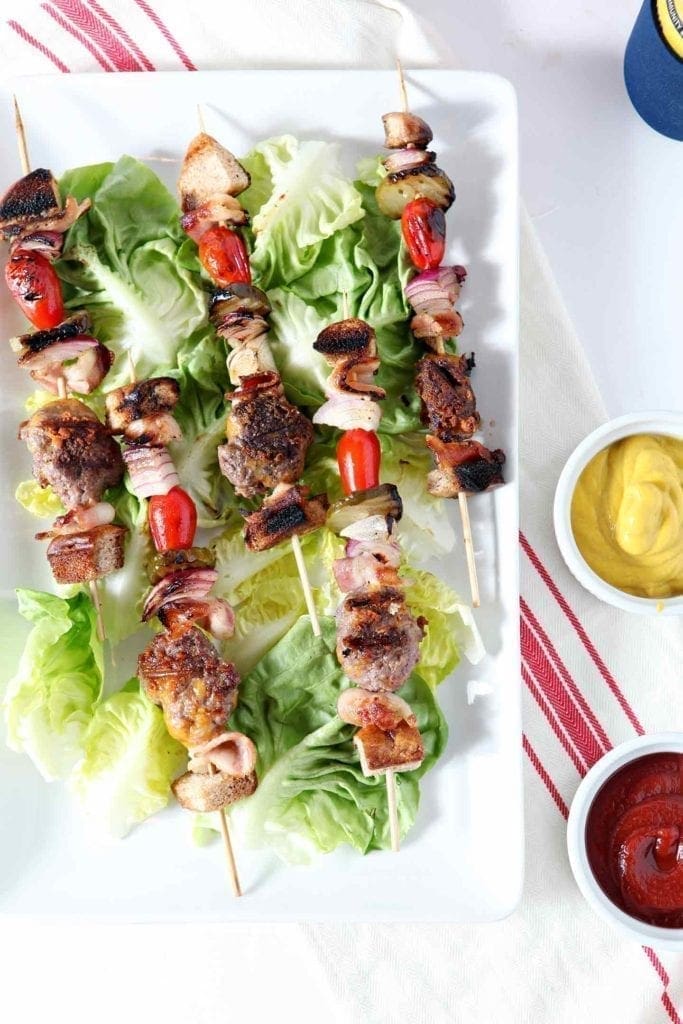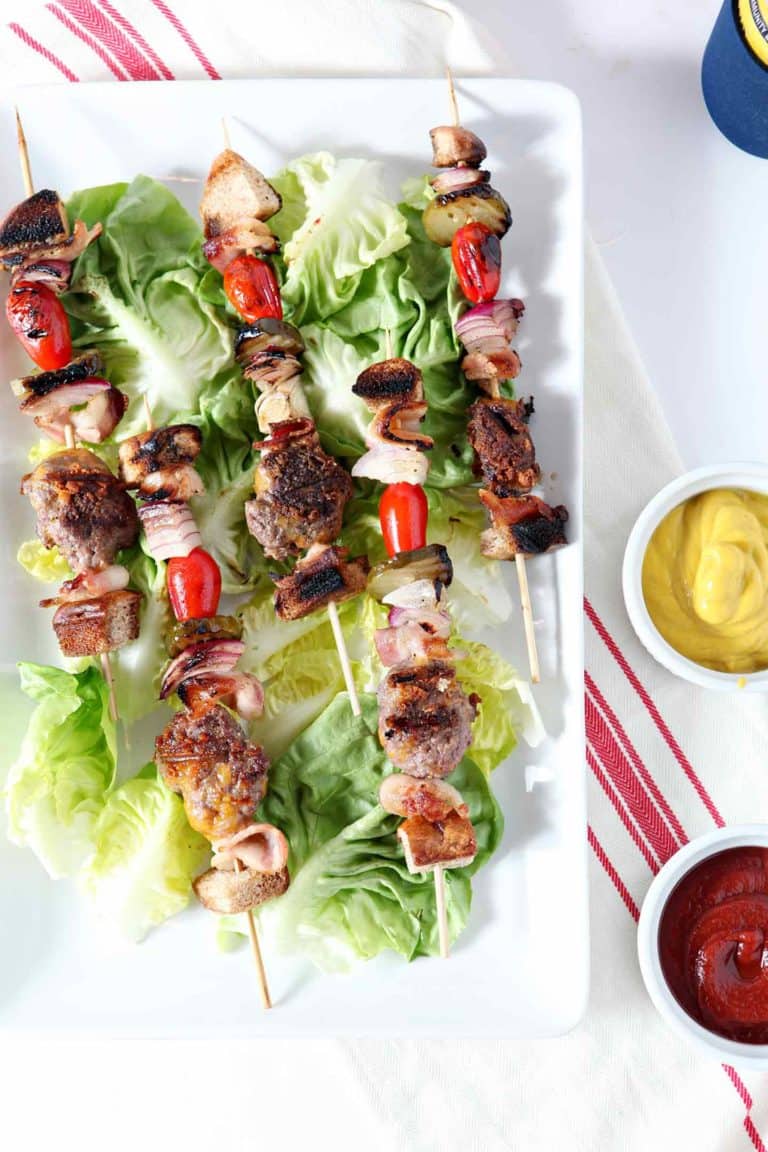 This weekend, let's be adventurous and grill up some Cheeseburger Kebabs! This twist on a cheeseburger offers a unique way to enjoy a summertime classic! And they can be made in advance, too. Mix flavorful, all-beef patties with cheddar cheese, then skewer with bacon, red onion, tomatoes, pickles and burger buns. Grill on both sides until perfectly cooked and serve with burger condiments. Cheeseburger Kebabs will be all the rage this summer!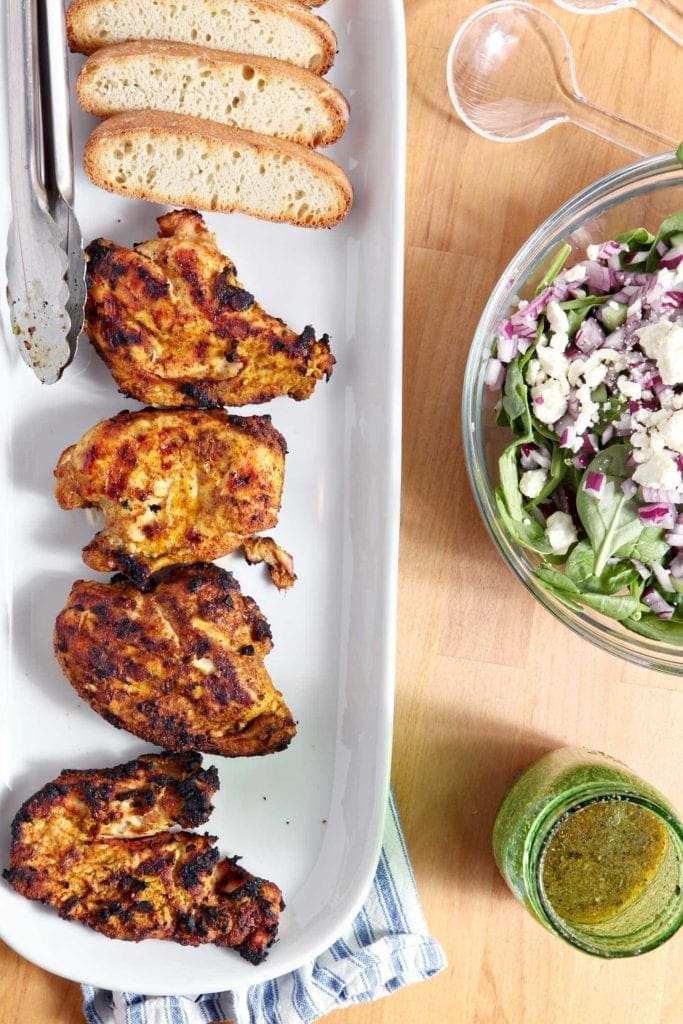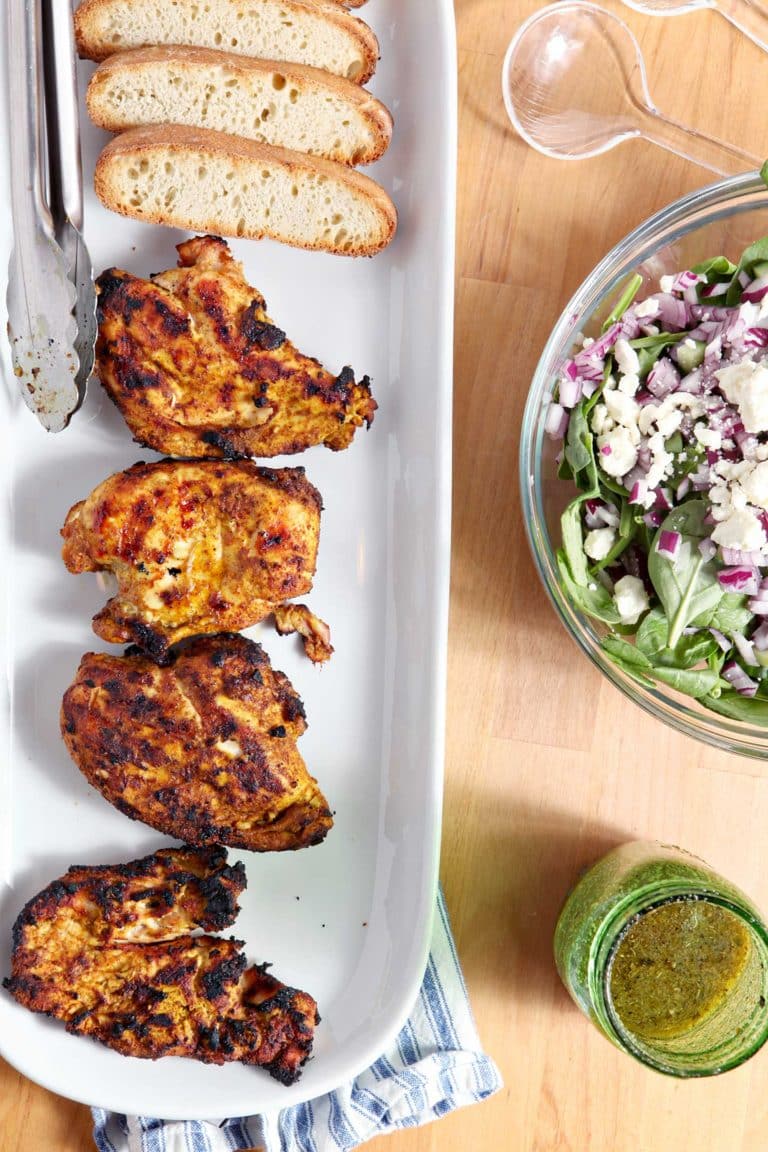 Fire up the grill this summer and make Grilled Chicken Shawarma for the family! This Middle Eastern dish – which can be made with chicken, lamb, beef and more – is traditionally cooked on a vertical spit. This rendition, which is just as flavorful, spicy and delicious, can be made on the grill at home! The meat is marinated, then grilled. Served with fresh pita, Tzatziki sauce, salad, Grilled Chicken Shawarma is the perfect entree for any cookout!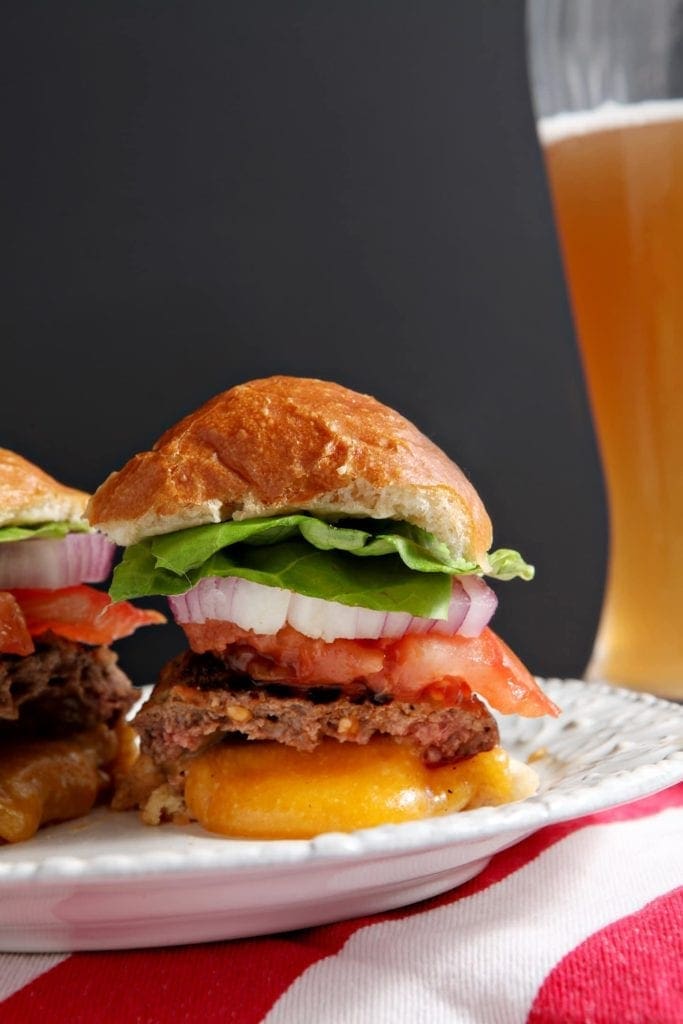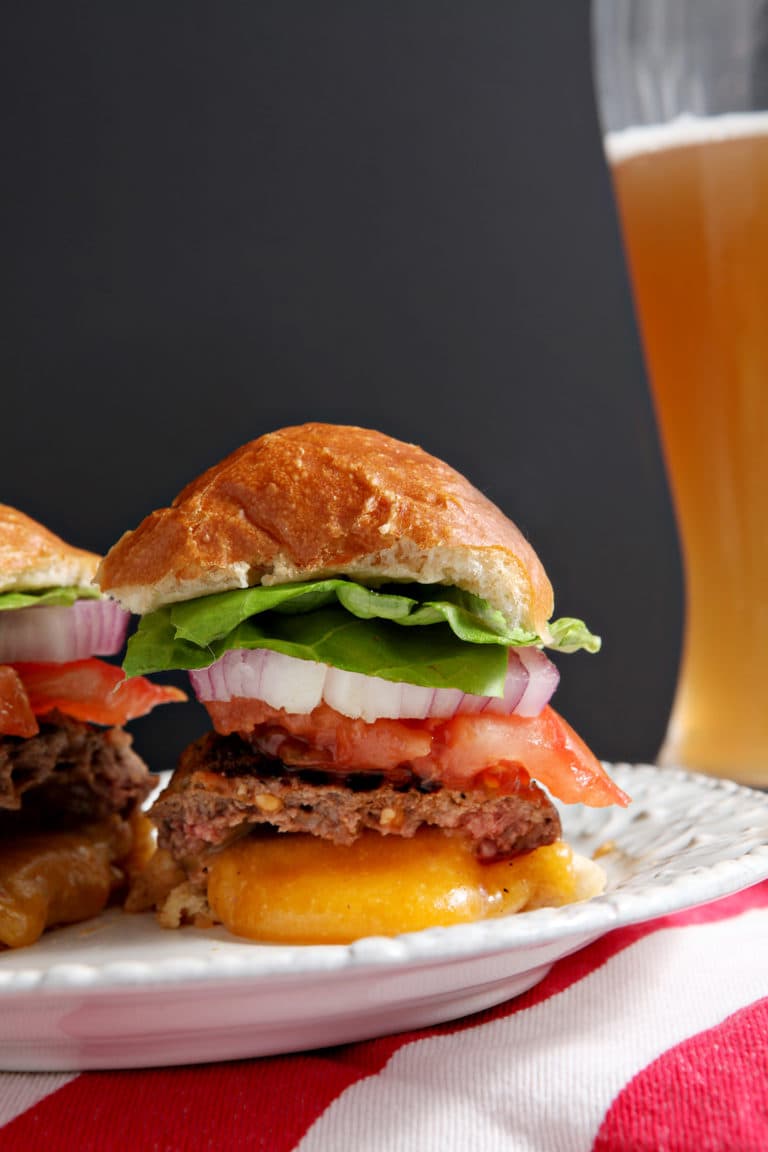 Ground beef burgers, stuffed with sharp cheddar cheese, are the perfect compliment to any summertime celebration. These Juicy Lucy Burgers are a showstopper, whether you're hosting folks for a barbecue or rained out indoors.
Father's Day Brunch Recipes
Surprise Dad with BRUNCH! Who doesn't love a good breakfast in bed? Below, we've listed several Father's Day recipes that are fit for a king… and the whole family!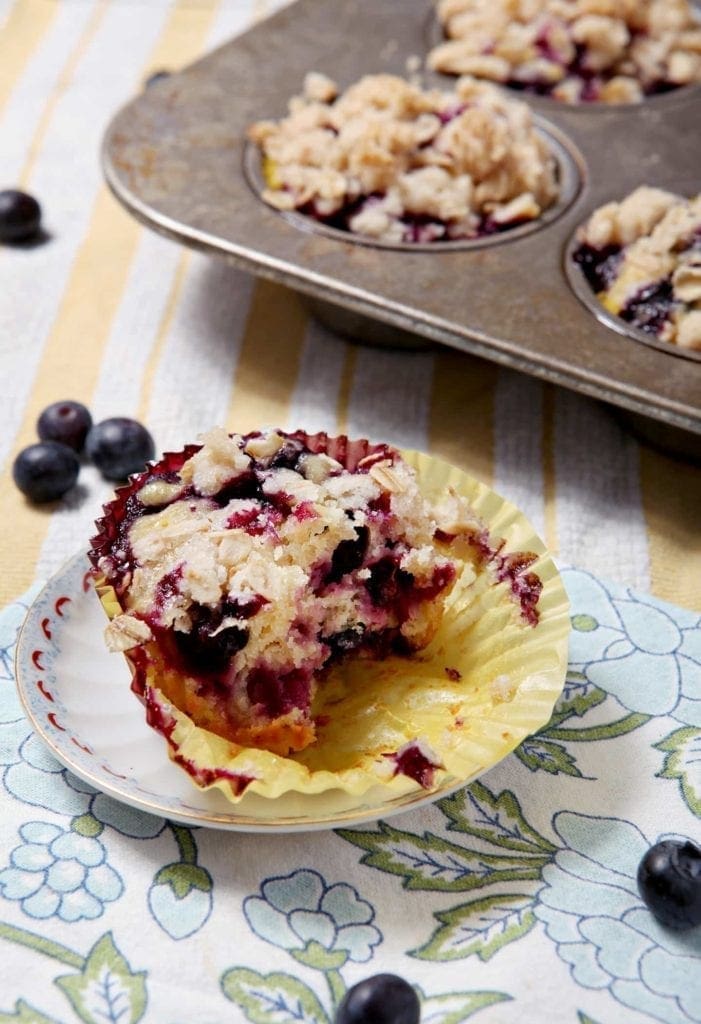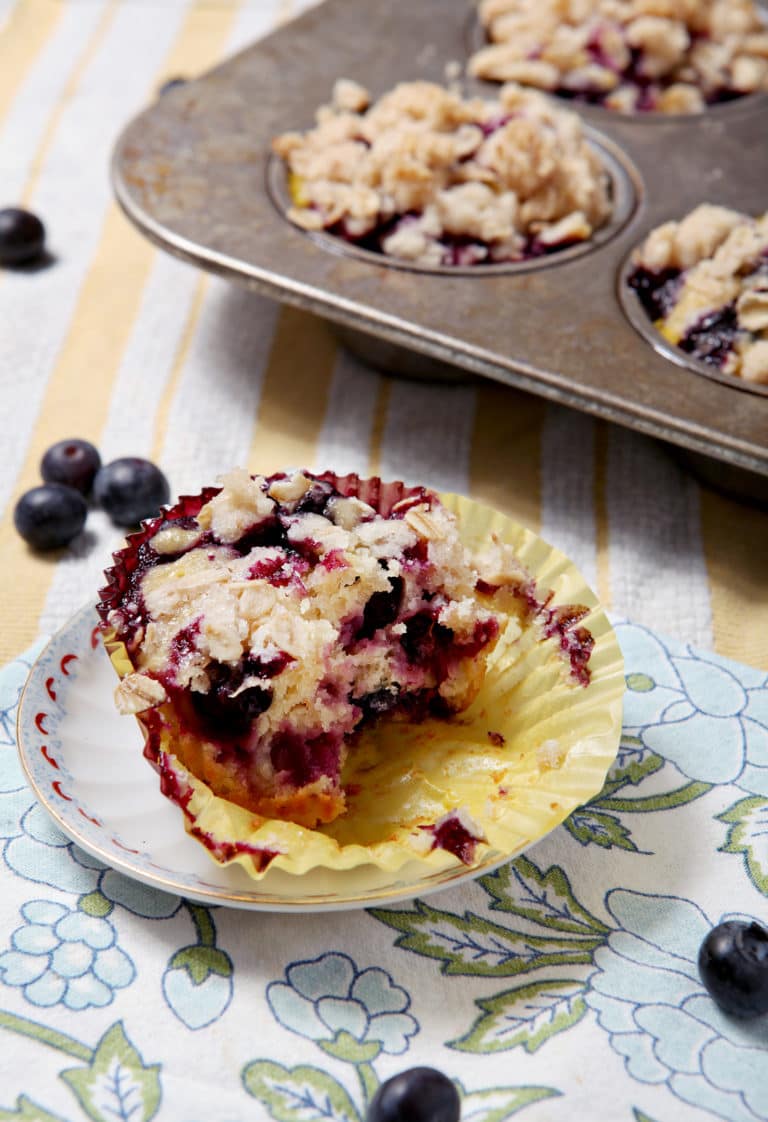 Perfect for Father's Day or any summer morning, Blueberry Lemon Crumble Muffins sing of seasonal flavors. These dairy-free muffins are easy to make and even easier to consume. Slightly sweet with a pop of lemony goodness and topped with a crunchy crumble, Blueberry Lemon Crumble Muffins are sure to become a family favorite in no time!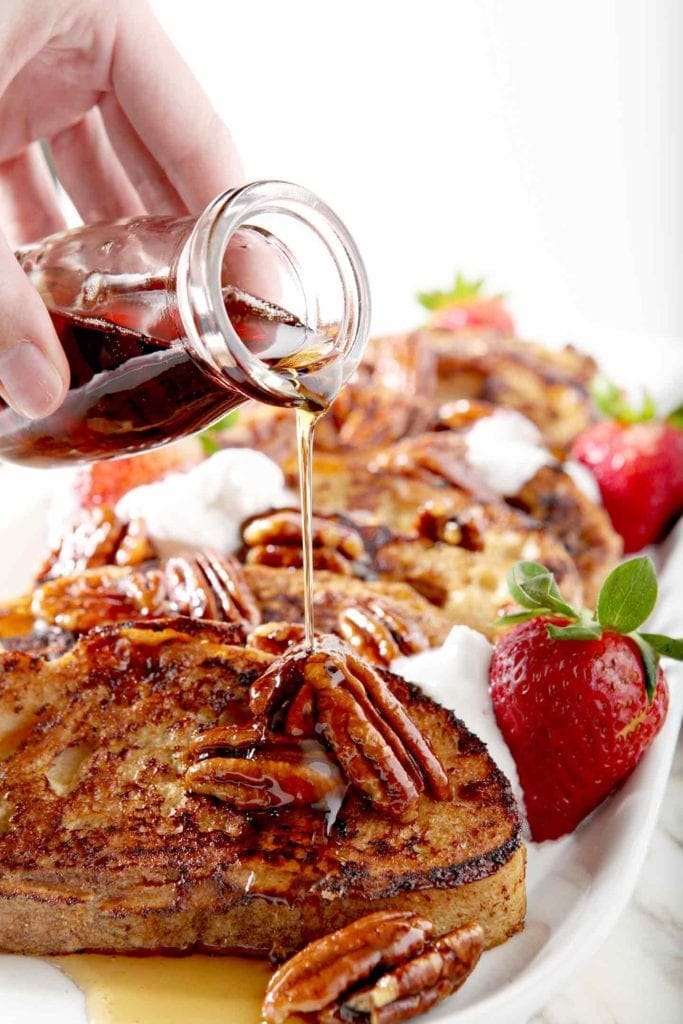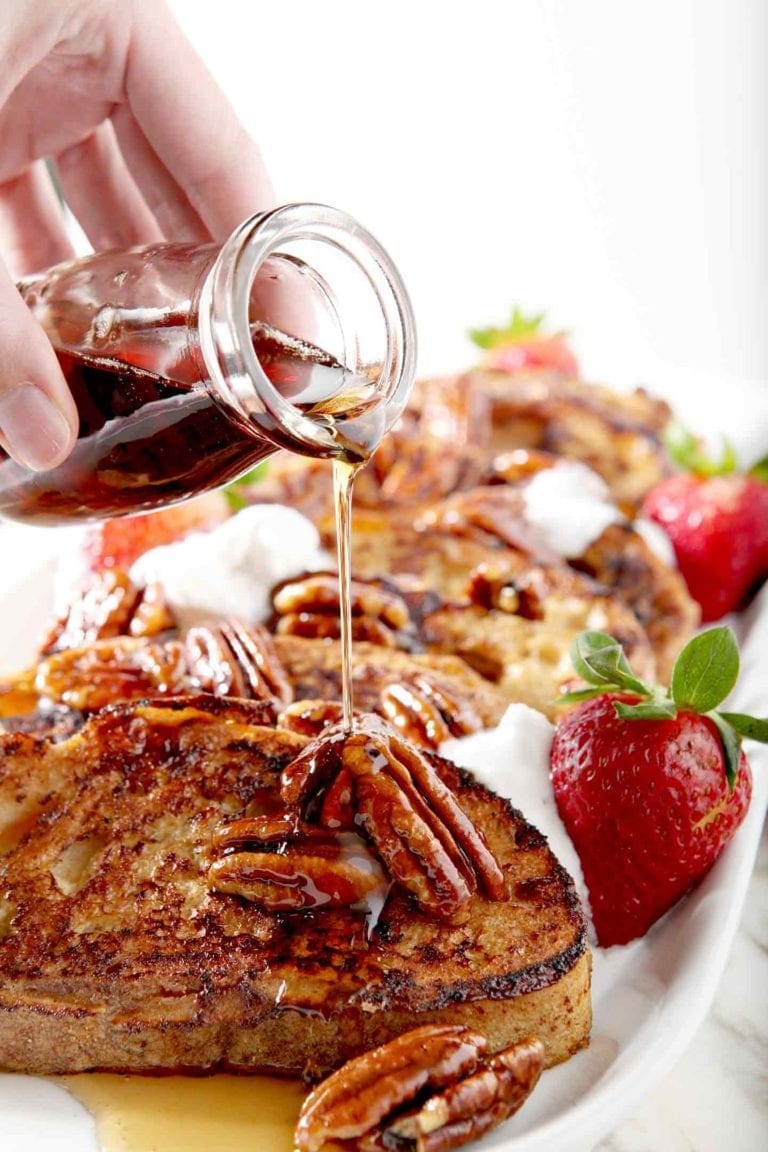 Hosting an at-home brunch this weekend? No sweat! Praline French Toast feeds a crowd and satisfies the sweetest of sweet teeth. Not only is it delicious, but it's also dairy free AND refined sugar free! Thick slices of ciabatta soak in an egg mixture, sweetened with maple syrup, then cook in a skillet over high heat. Top with homemade spicy-sweet pralined pecans, whipped coconut cream and strawberries for the ULTIMATE sweet breakfast or brunch!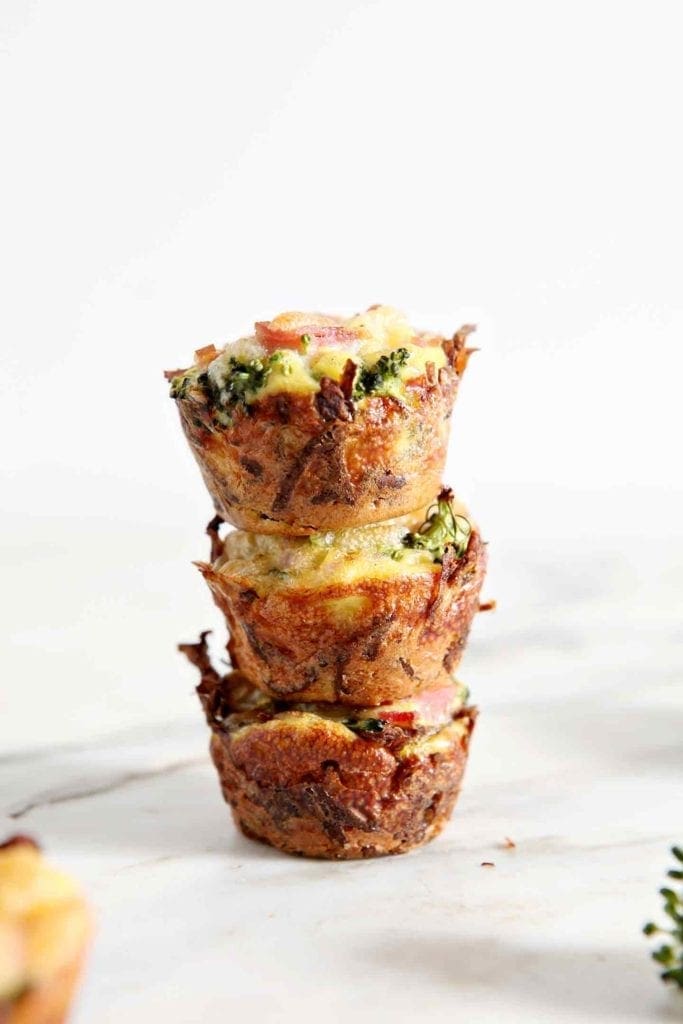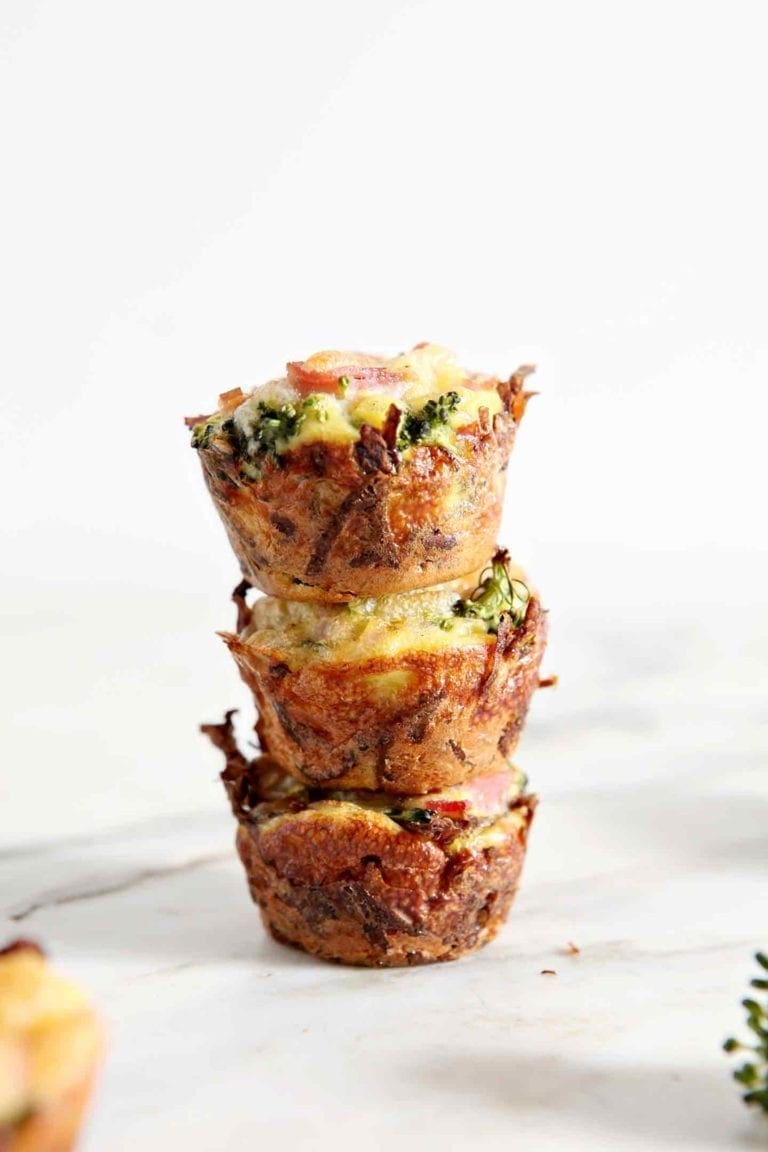 Bake and serve Gluten Free Broccoli Quiche Lorraine Bites as a quick, easy breakfast this spring! Make a flourless potato crust, and while that bakes, mix eggs, diced ham, broccoli and shredded Swiss cheese with milk and spices to serve as the flavorful filling. When the potato crusts are crispy, pour in the filling, and bake until browned.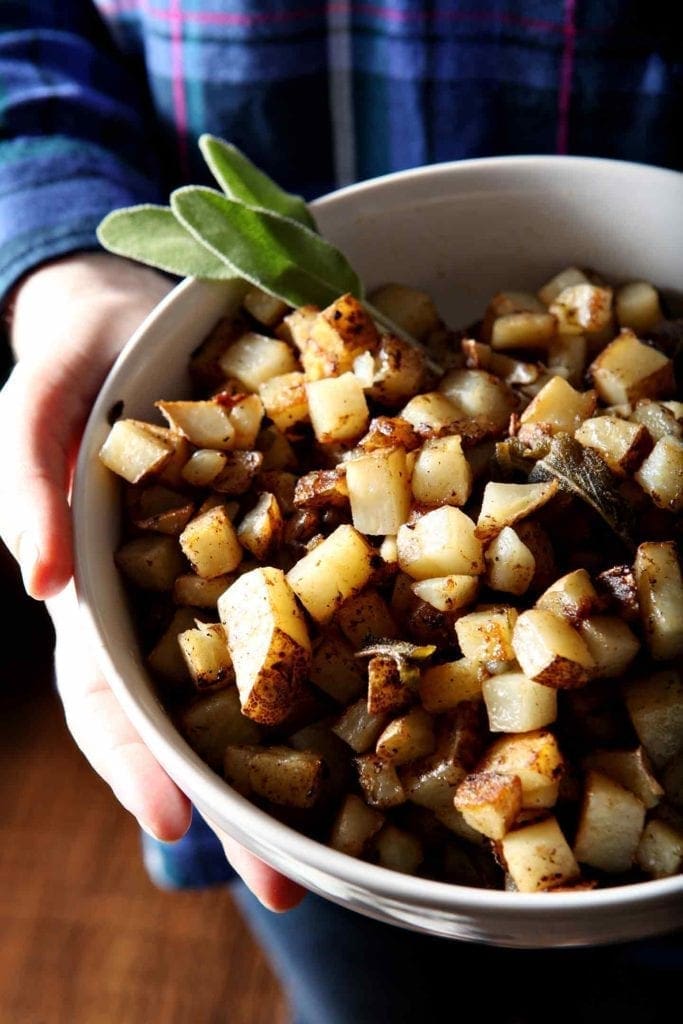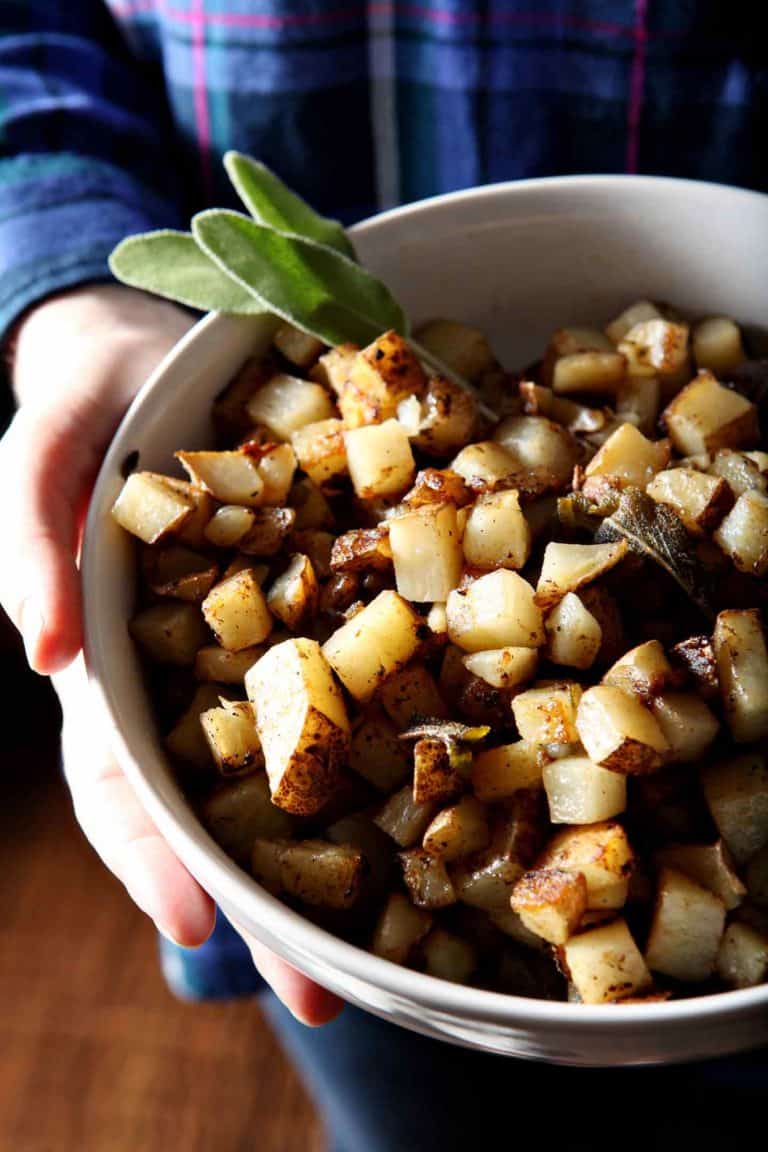 Make any brunch a little fancier by serving decadent Sage Browned Butter Homemade Home Fries! This twist on classic home fries makes for the perfect side dish, can be made in advance and is super delicious for a crowd! Brown butter with fresh sage in a skillet. When the sage has crisped, break it apart, then add diced russet potatoes. Cook until fork tender and crisp on the outside. Serve warm as the perfect holiday (or anytime!) brunch side!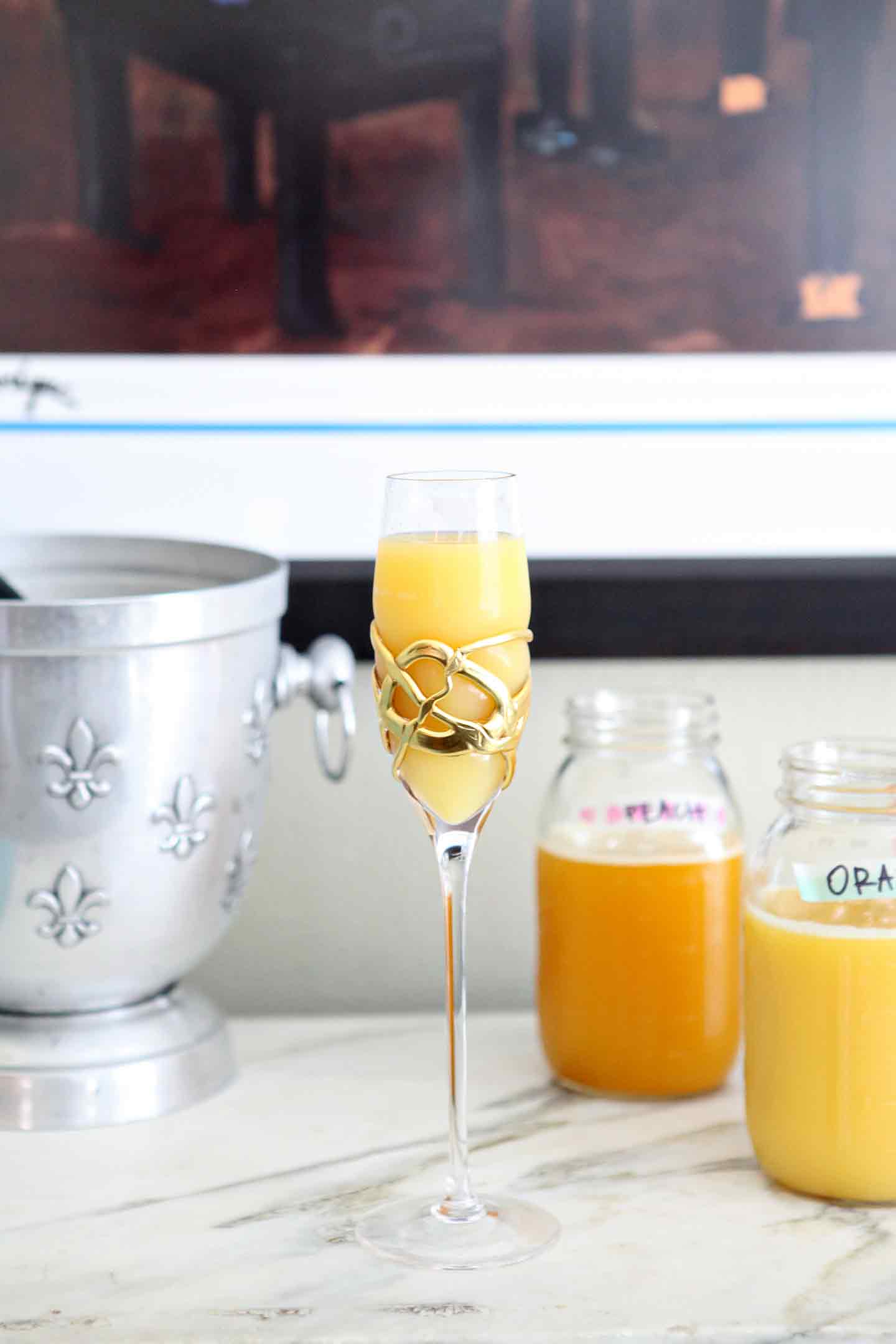 Brunch at home can be so much fun! Add a little pizzazz to your next hosting gig by offering a Choose-Your-Own-Adventure Mimosa Bar!
Summer Salad Recipes
Fresh produce is all around these days. What better way to celebrate the bounty of the season by serving yourself (and the whole fam) a summer salad?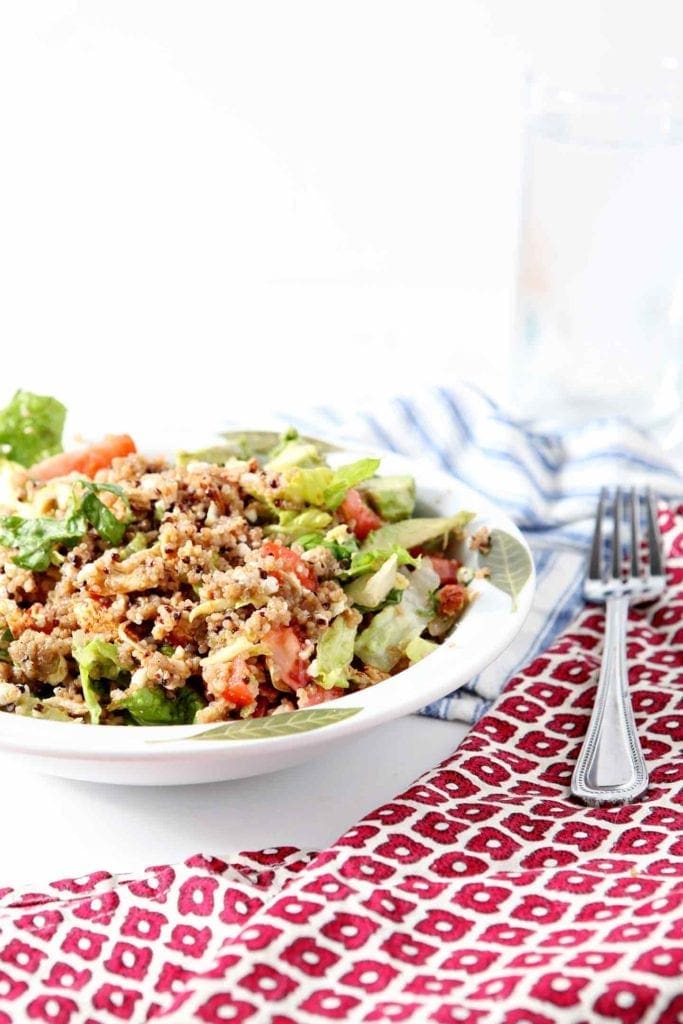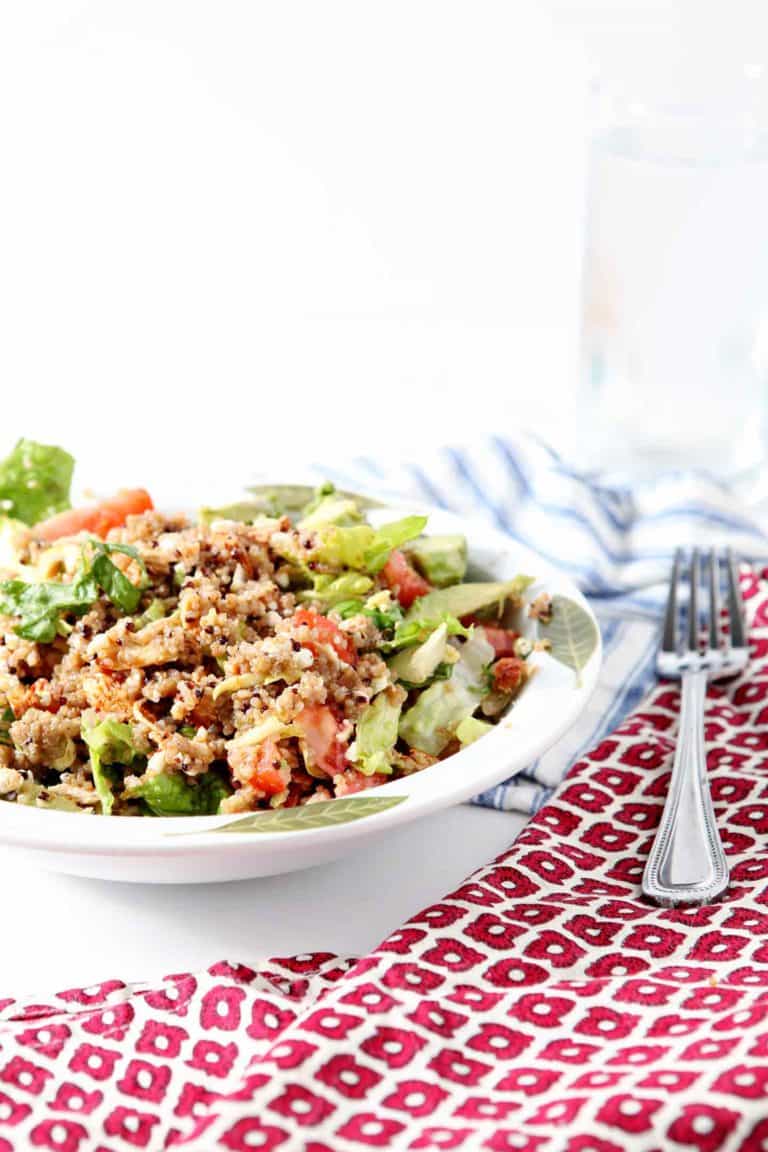 Elevate your next meal by whipping up a Summer Quinoa Salad! White and Red Quinoa serves as the star of this entree salad. Toss with romaine, avocado, tomato, chicken breast and feta, then drizzle on the homemade lemon vinaigrette. Ready in less than ten minutes, this salad makes a wonderful work lunch! Wholesome food doesn't have to be bland, and this Summer Quinoa Salad is something that proves that point again and again.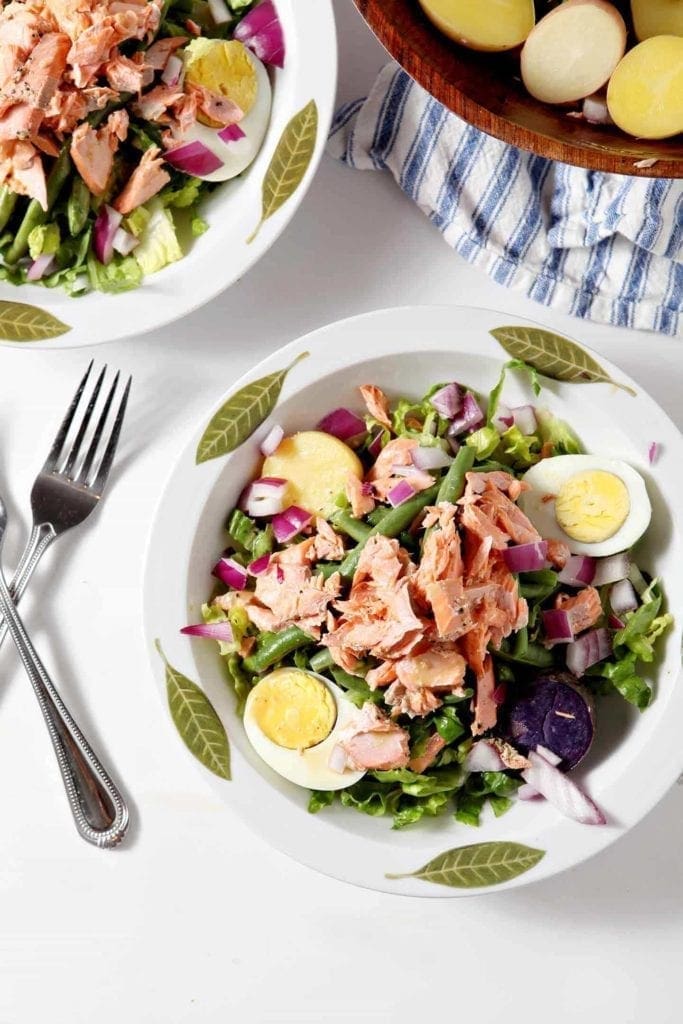 A twist on the French classic, Salmon Niçoise Salad makes a perfect summertime dinner! Fresh sockeye salmon serves as the centerpiece of this entree salad in place of traditional tuna. Romaine lettuce, steamed green beans, baby potatoes and red onion are tossed together to create the rest of the salad, then topped with a tangy olive oil-Dijon vinaigrette. Flavorful for lunch or dinner, this Salmon Niçoise Salad sings of summertime flavors.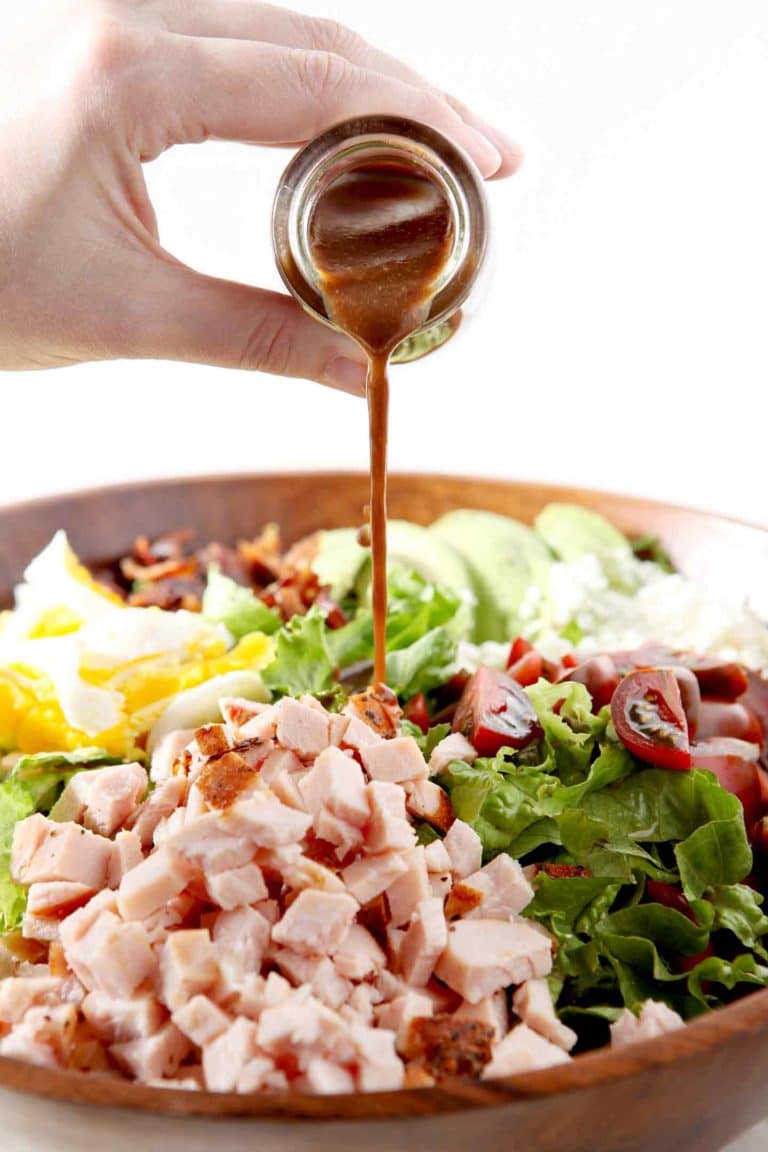 Lunchtime shouldn't be a struggle, and this Cajun Cobb Salad makes a flavorful meal that will carry you through the afternoon! On a bed of shredded romaine, layer diced Smoked Cajun Style Turkey Breast, hardboiled eggs, bacon, avocado, cherry tomatoes and feta cheese. Drizzle with a creamy balsamic vinaigrette before tossing and enjoying. This Cajun Cobb Salad can be made ahead for a quick lunch, too!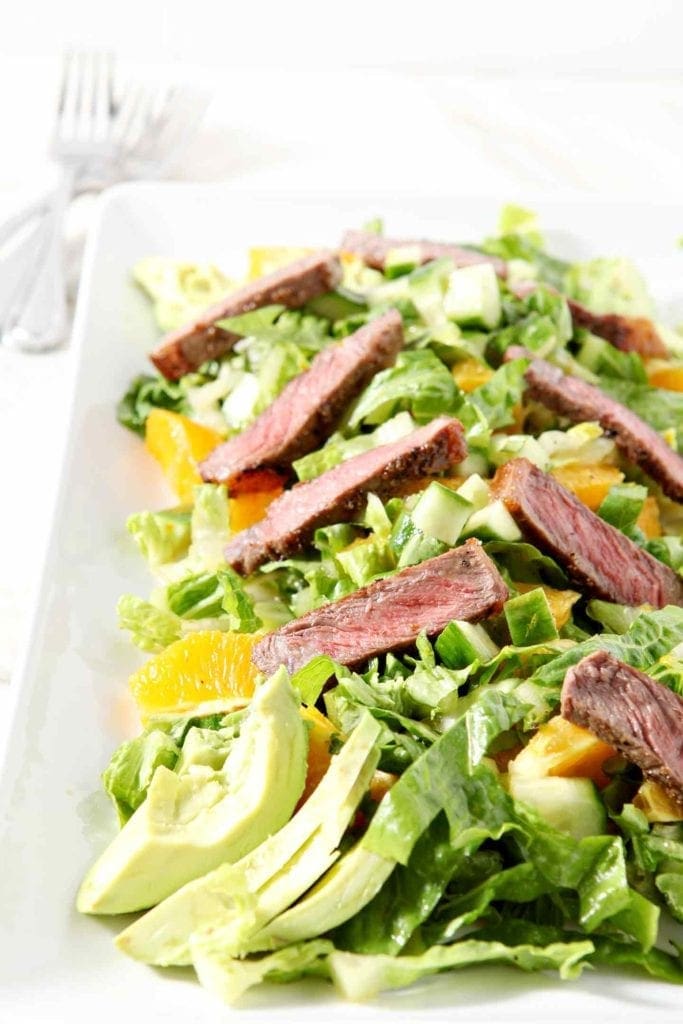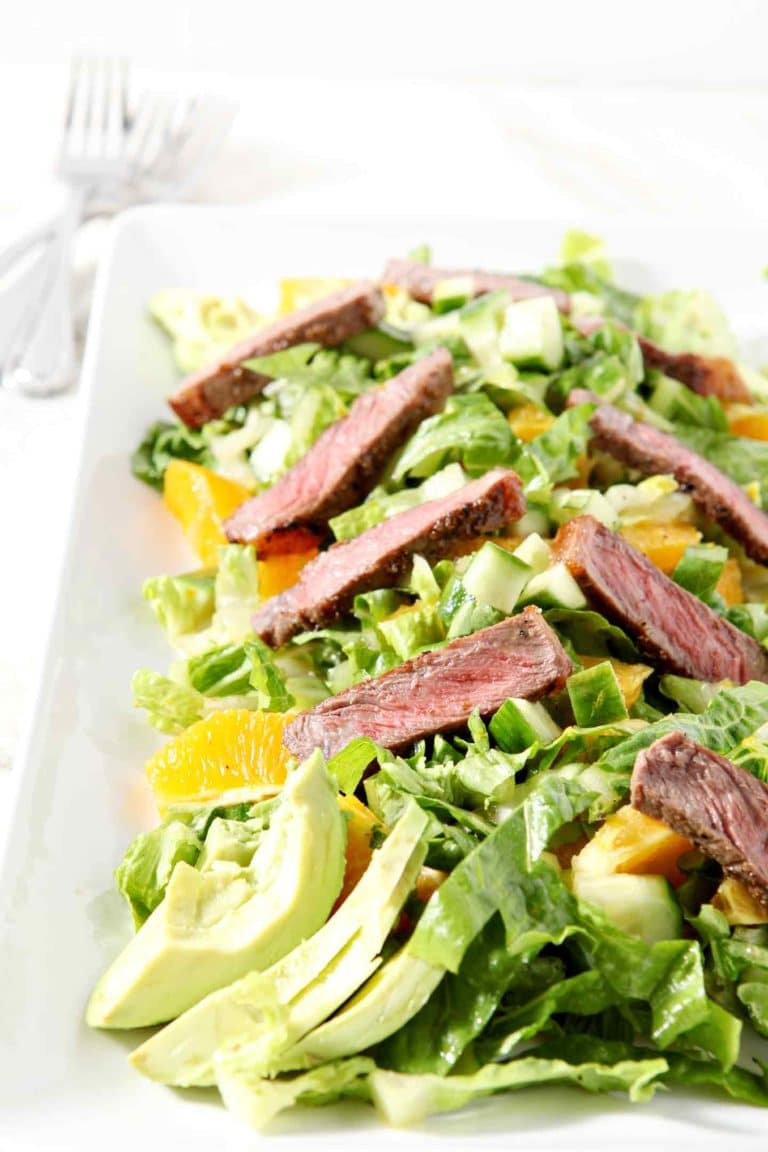 Looking for an entree or appetizer to wow the crowd this summer? Orange Steak Salad is the way to go! This Whole30-compliant, Paleo and Gluten Free recipe will impress guests and family alike. Perfectly cooked New York Strip Steak sits atop a bed of romaine lettuce, studded with navel oranges, English cucumbers and avocado. Finish with a drizzle of homemade Orange Vinaigrette, and this Orange Steak Salad makes the perfect summer meal!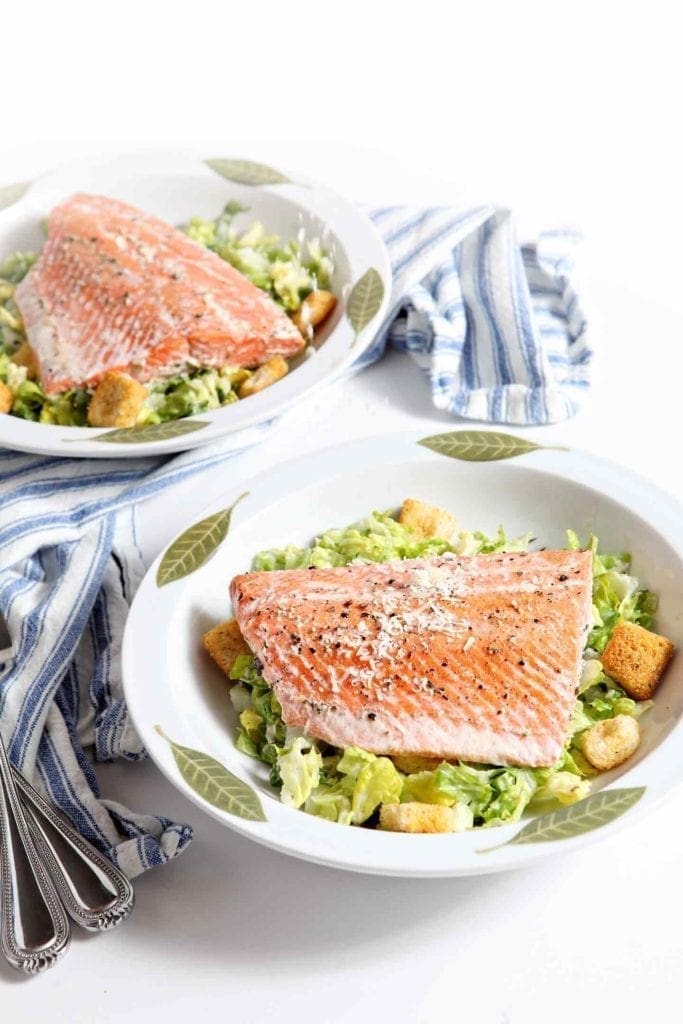 Oven Poached Salmon Caesar Salads are a household favorite easy weeknight meal! Wild caught salmon poaches in chicken stock in the oven, then served on top of a quick homemade Caesar salad. This quick entree is prepped, poached and ready to eat in less than 40 minutes!
Slow Cooker/Instant Pot Dinner Recipes
Baby, it's hot outside! Cool down by NOT turning on the oven this coming month and instead, make dinner in the slow cooker or an electric pressure cooker. You'll be happy you did!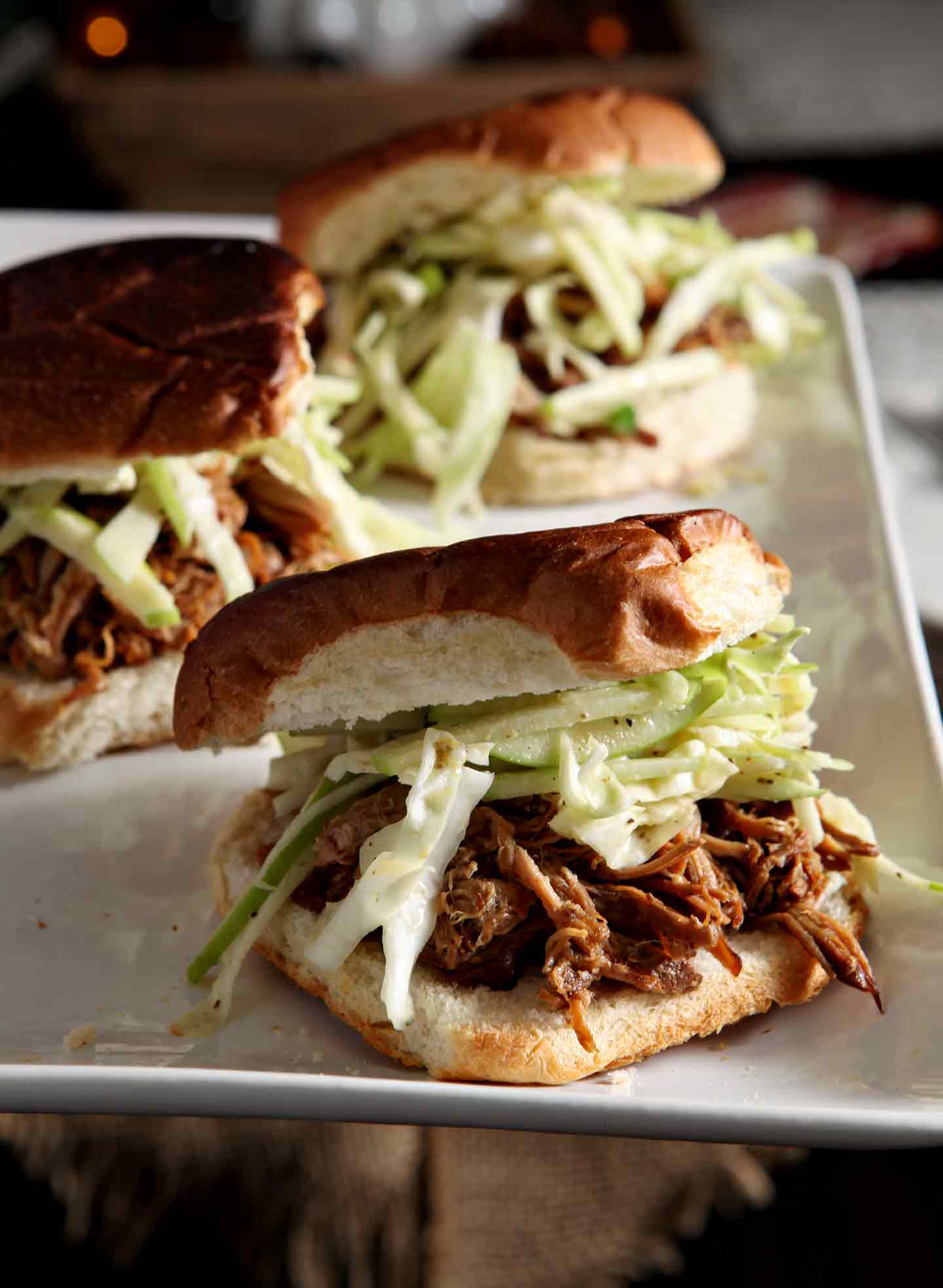 Pork and apples are an age-old combination… and this Apple Cider Pulled Pork with Apple Cabbage Slaw is the perfect entree for any get together or a simple weeknight meal. Pork butt simmers in spiced apple cider for hours in the slow cooker before shredding. Serve on a toasted bun with a tart apple cabbage coleslaw in a creamy yogurt sauce. Apple Cider Pulled Pork with Apple Cabbage Slaw makes a delicious meal for the whole family!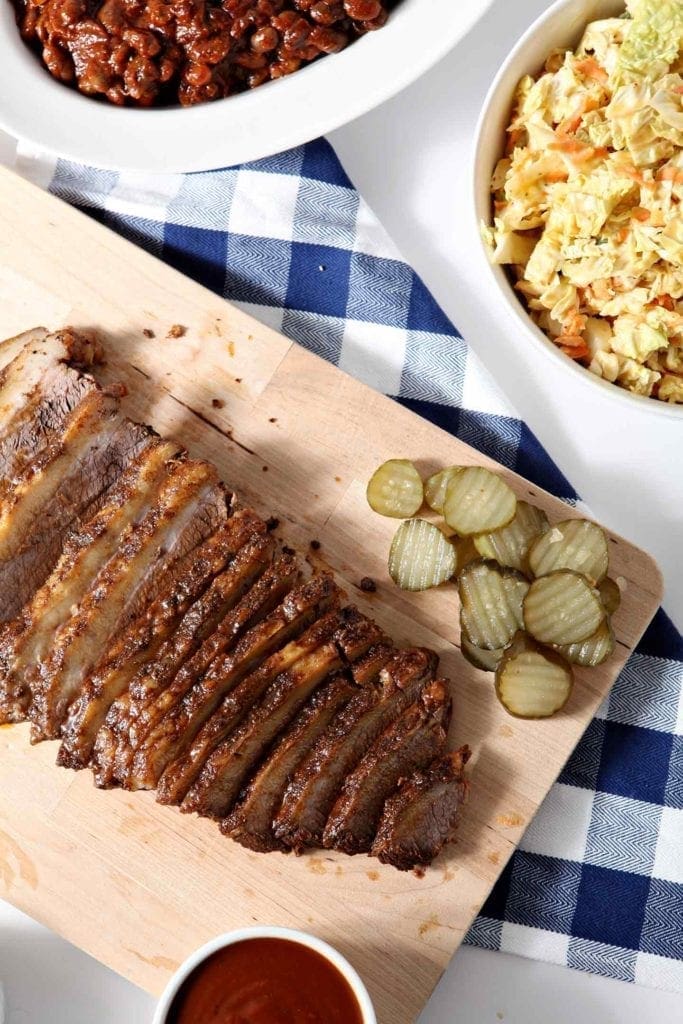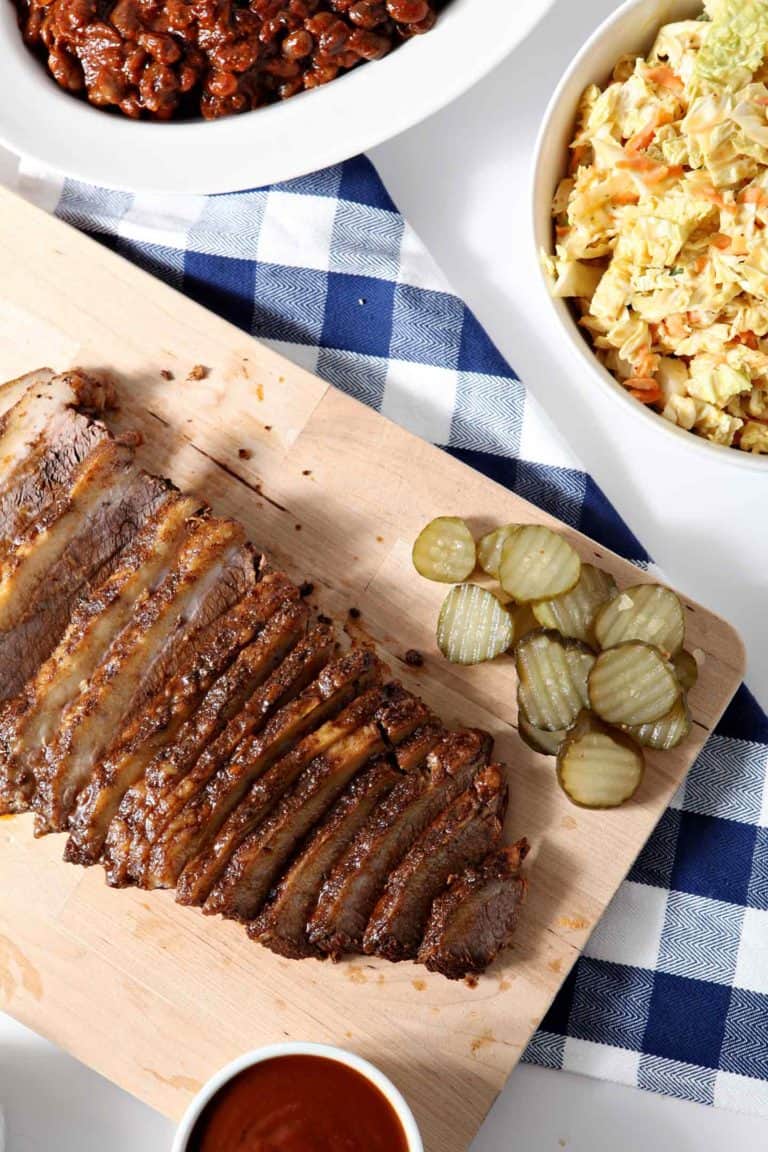 Don't shy away from making barbecue at home! Instant Pot BBQ Brisket is proof that you don't need a smoker to make incredible tasting meat this summer. Brine brisket for 24-48 hours before cooking in the electric pressure cooker. When all is said and done, this barbecue brisket tastes amazing… and requires very little hands-on time. Perfect for picnics, patriotic gatherings and more, Instant Pot BBQ Brisket is a flavorful summertime recipe!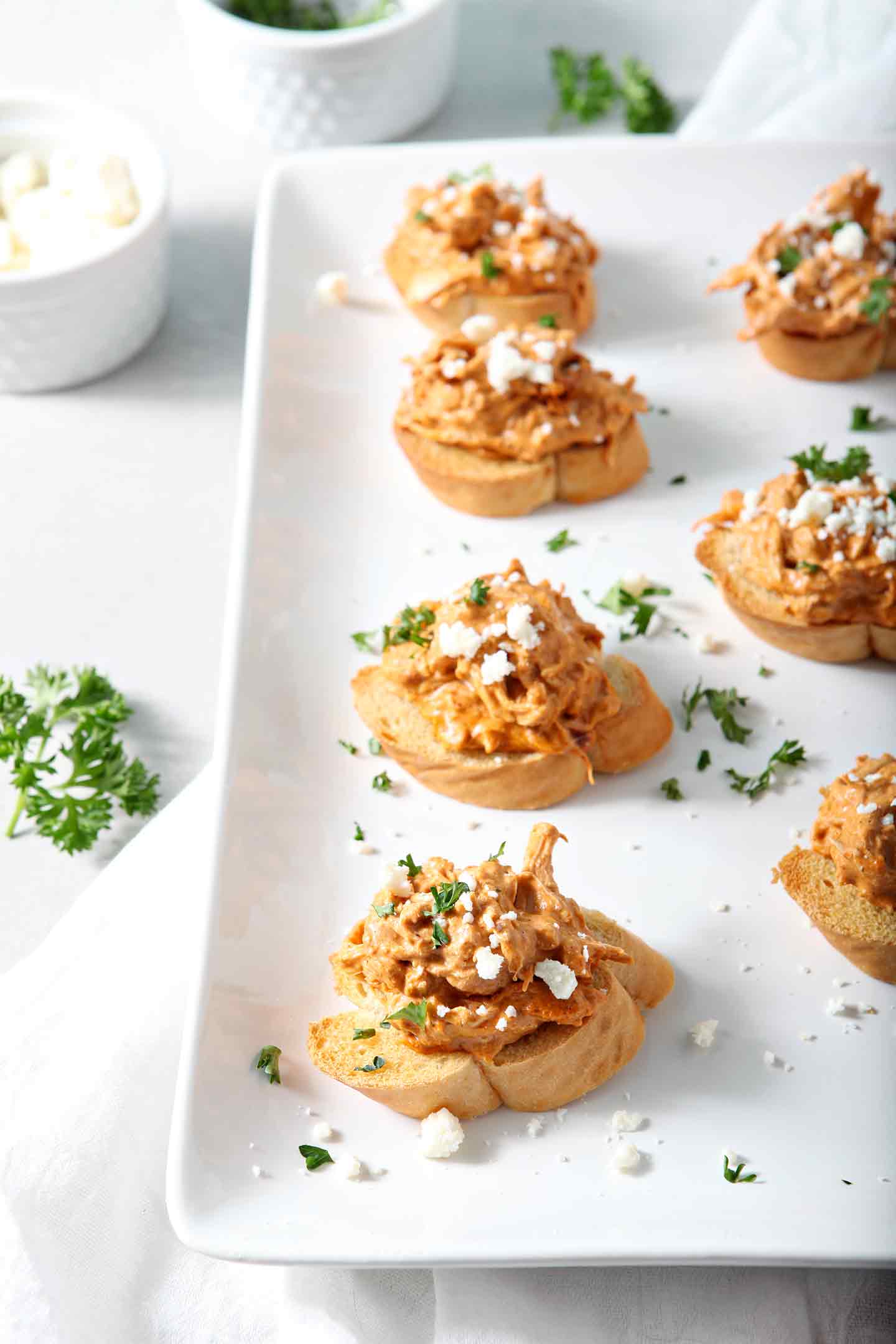 Vibrant, creamy and a little bit spicy, Chicken Enchilada Bruschetta is the dish to make this season! This recipe comes together in no time, too, thanks to the Instant Pot! Cook the chicken and enchilada sauce on high pressure before shredding and adding cream cheese. Serve over toasted garlic bread, garnished with parsley and cotija cheese! Perfect for entertaining, this Chicken Enchilada Bruschetta adds a creamy, spicy kick to any event!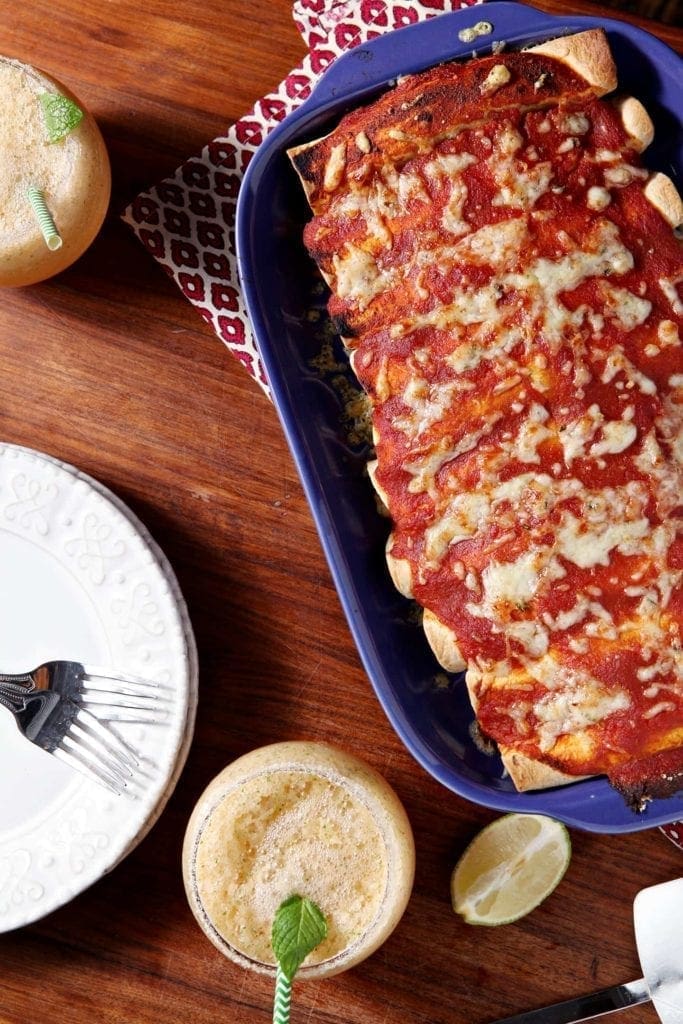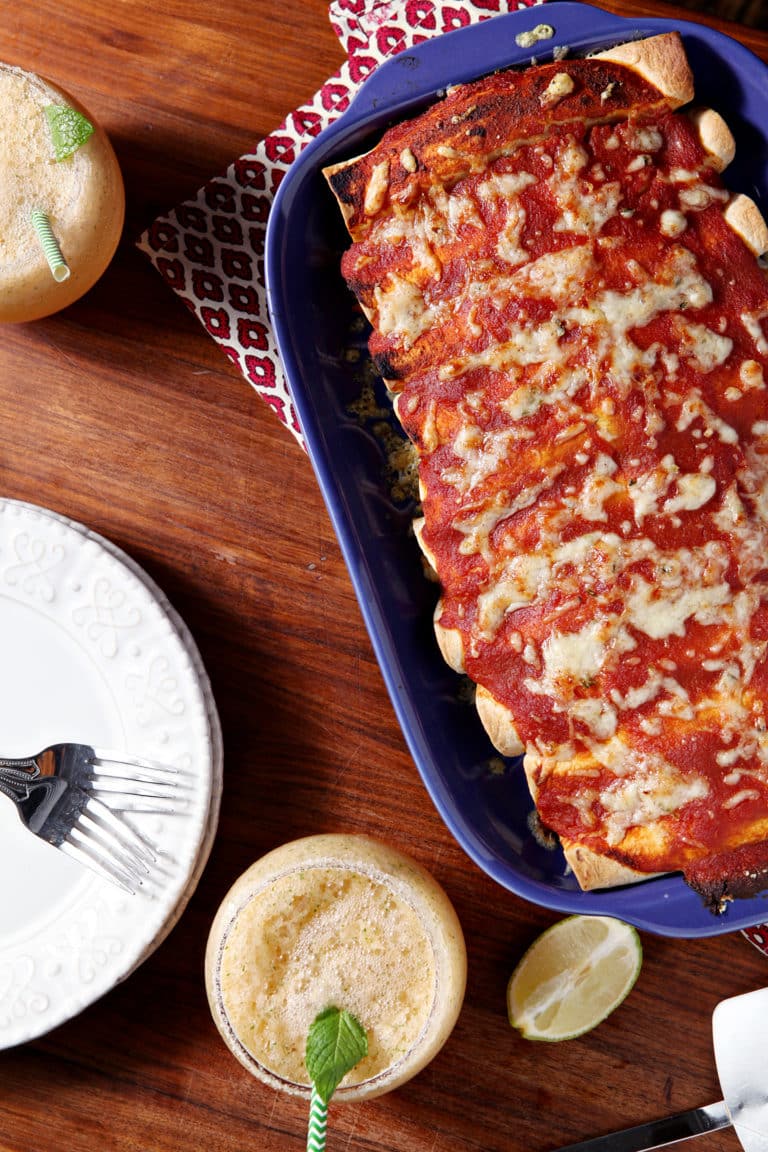 Pork Carnitas Enchiladas are a delicious entree for any Cinco de Mayo get-together! Pork simmers in the slow cooker on low all day, then is sautéed with onion and green chiles. Once the filling is complete, roll it up in tortillas with some pepperjack cheese, slather them in spicy enchilada sauce and bake for this spectacular Mexican cuisine-inspired dish!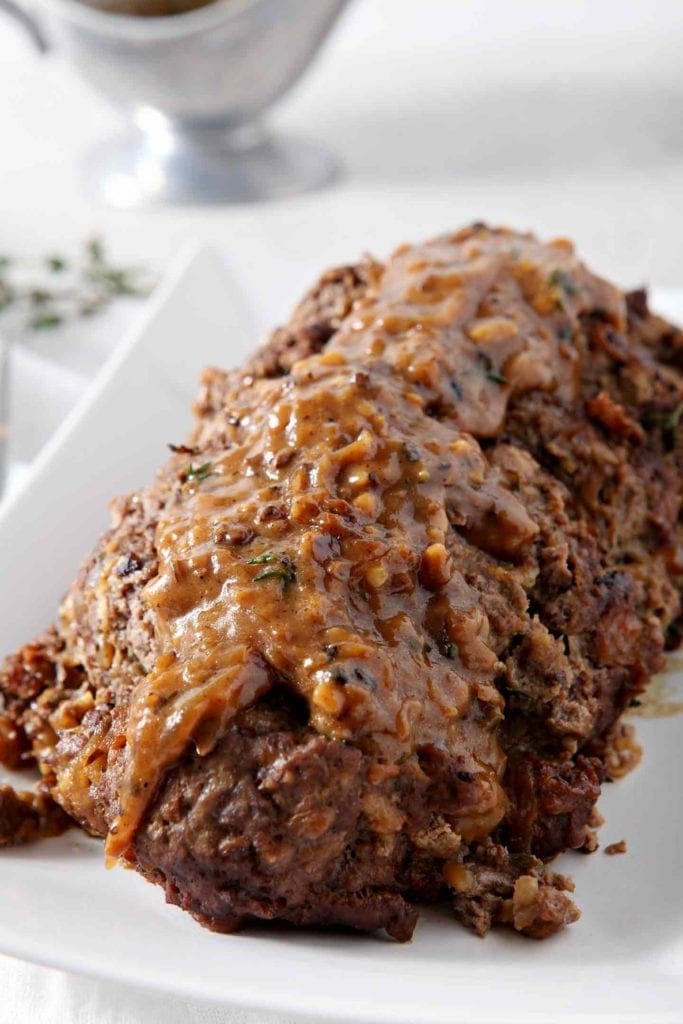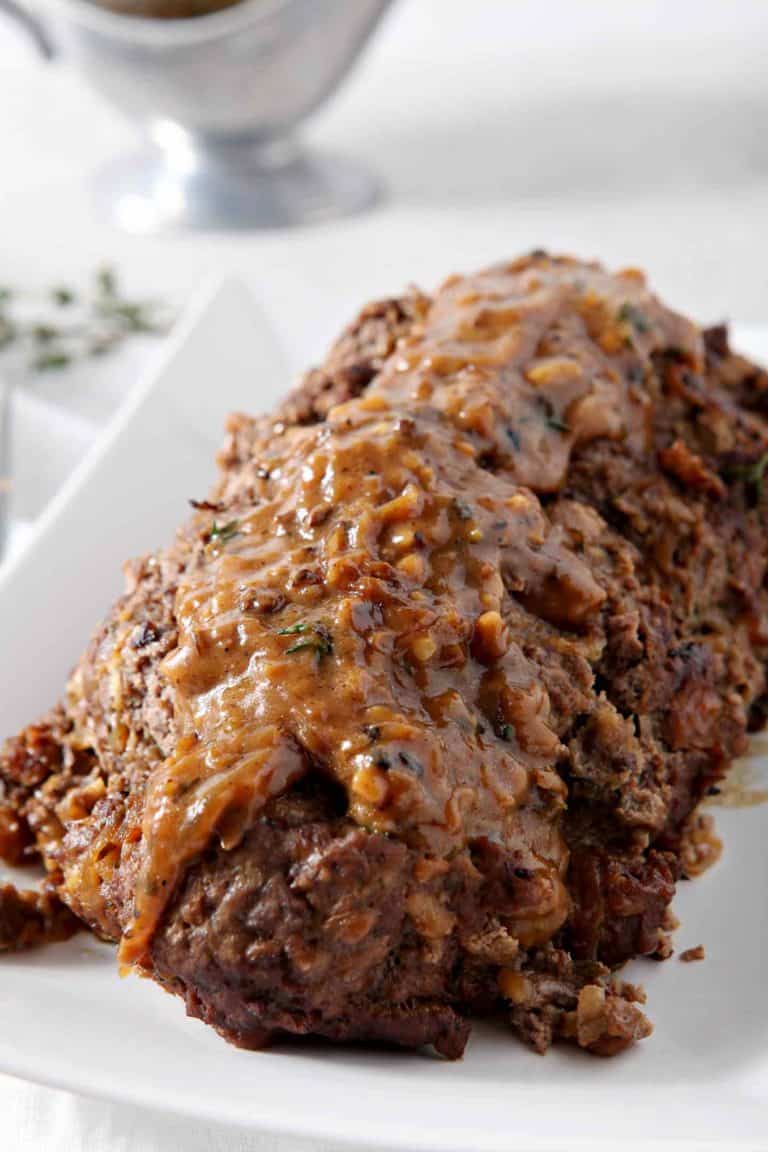 Looking for a comforting meal for the whole family? French Onion Meatloaf adds a flavorful kick to any dinner! Made entirely in the electric pressure cooker (Instant Pot), this easy-to-make meatloaf is done and on the table in an hour and a half. Bursting with French onion flavors, the meatloaf is topped with a Gruyere Onion Gravy, made out of the pan drippings and cheese. So comforting and delicious, this recipe will become a family favorite!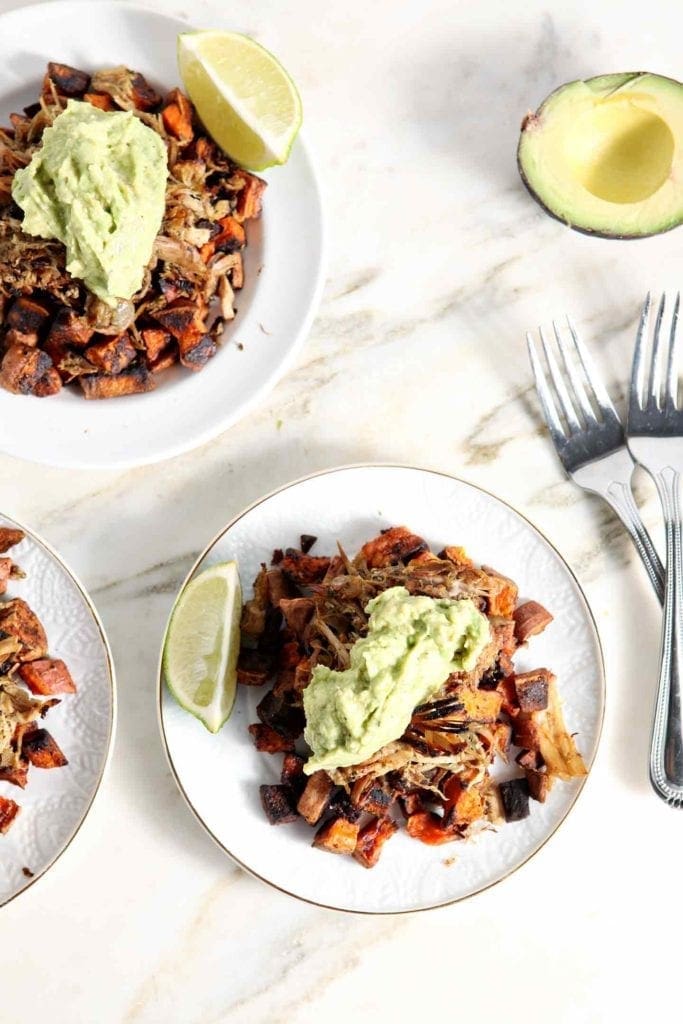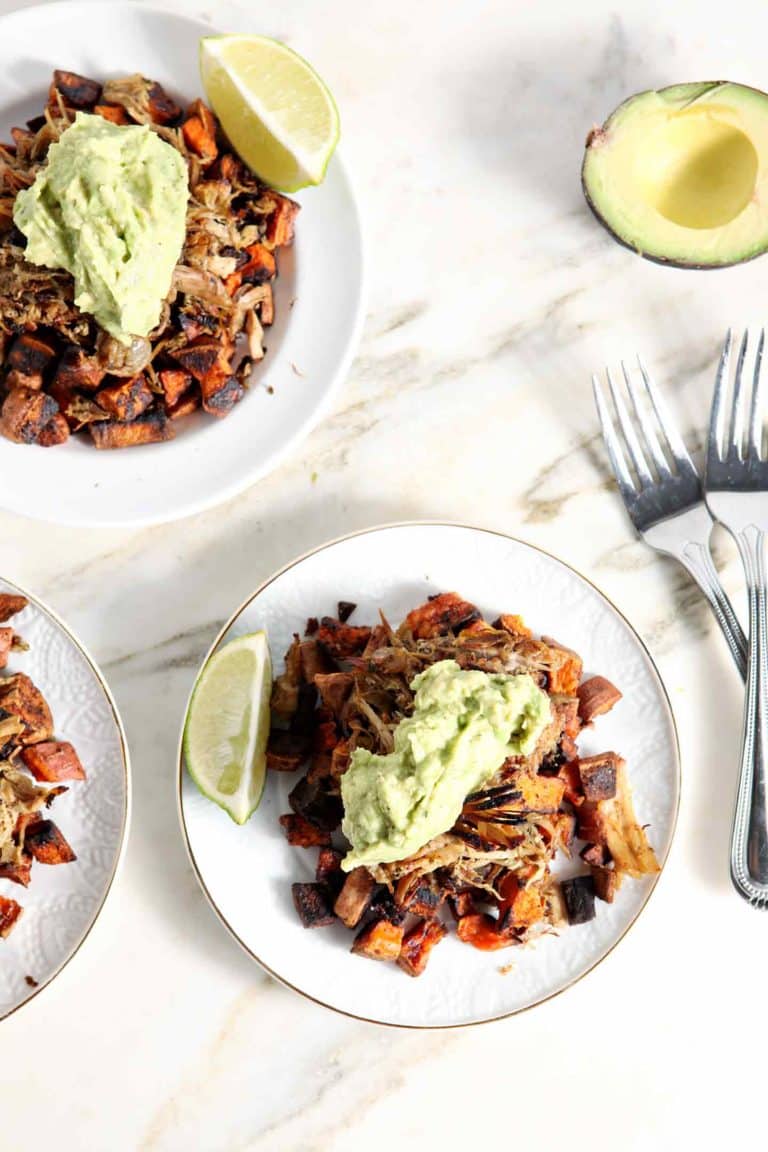 Satisfy a TexMex craving with Whole30 Slow Cooker Pork Carnitas Plates. This paleo-friendly recipe feeds a crowd and makes a delicious party entree. Roast pork in the slow cooker, then shred. Roast sweet potato cubes until crispy and whip up a simple homemade guacamole. Make the plates, adding the hash first, then the carnitas and guac. Bursting with flavor and perfect for entertaining, Whole30 Slow Cooker Pork Carnitas Plates are a new favorite!
Crowd-Pleasing Summer Dessert Recipes
Summertime means entertaining to me, and I always have dessert on hand for visitors who drop by. Below are some of my all-time favorite summer desserts that are perfect for a crowd (or just yourself. No judgment here!)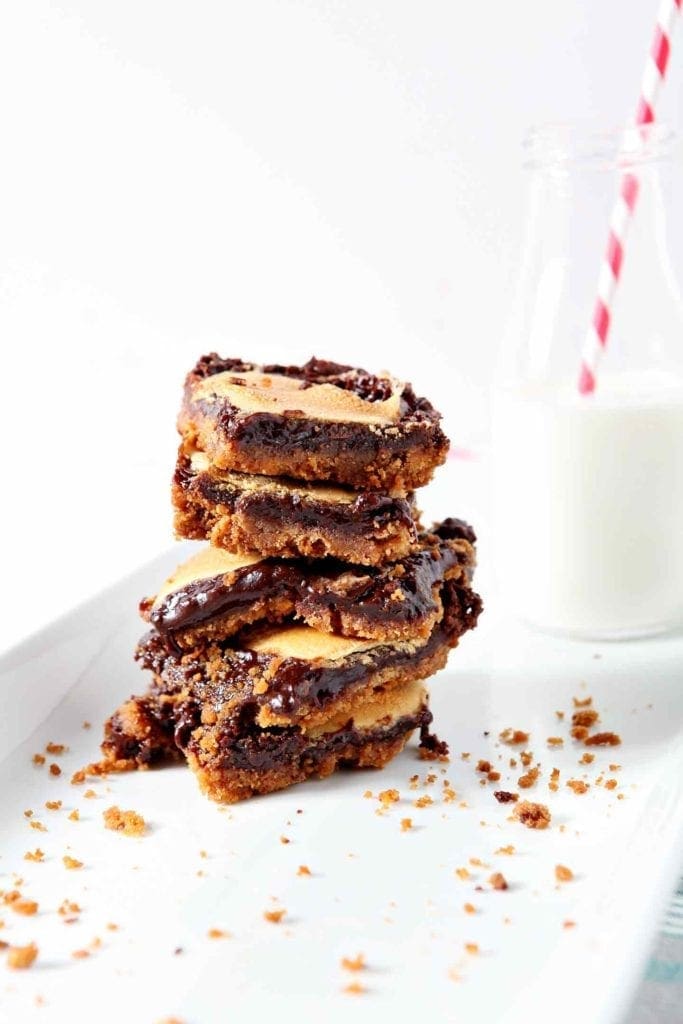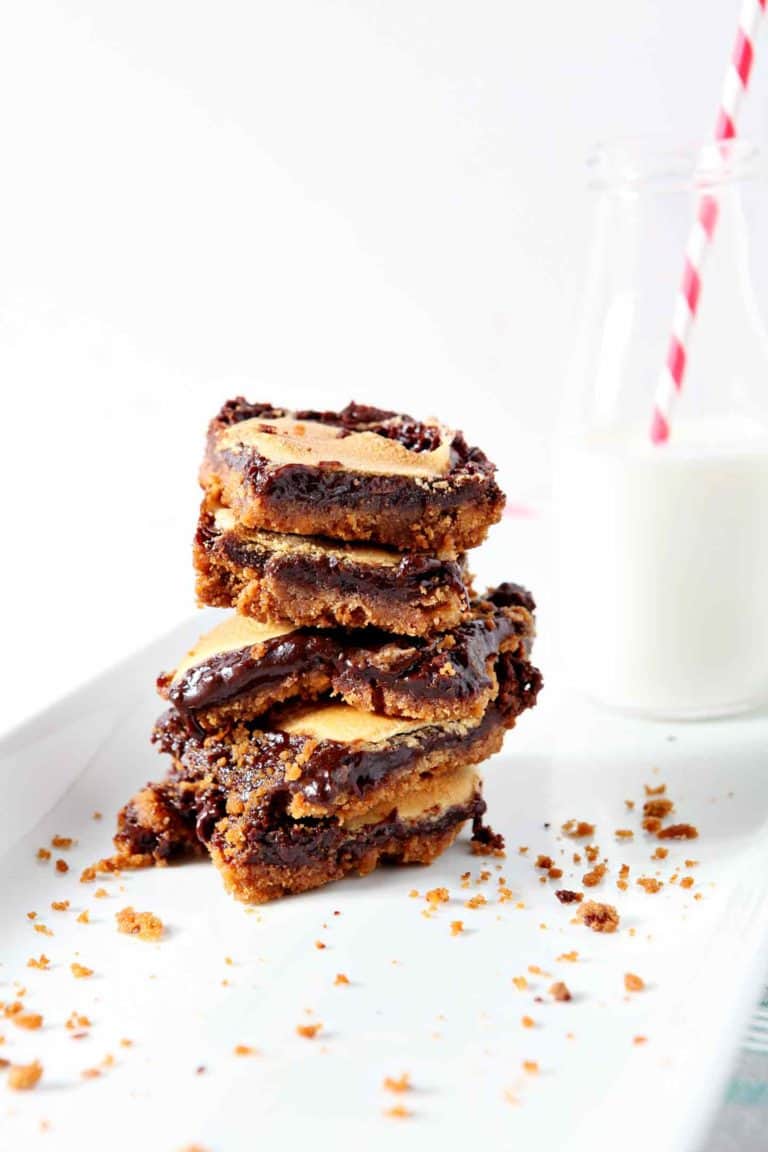 Love chocolate, mint and marshmallow together? These Mint Smores Bars are going to be your new favorite sweet! This twist on a classic recipe starts with a homemade graham cracker base. Mix up a decadently rich, gooey, minty chocolate filling, then finish the bars with marshmallows. Bake to ooey gooey smore bar perfection. Perfect for summer get togethers and chilly winter evenings, Mint Smores Bars make a unique minty dessert for all seasons!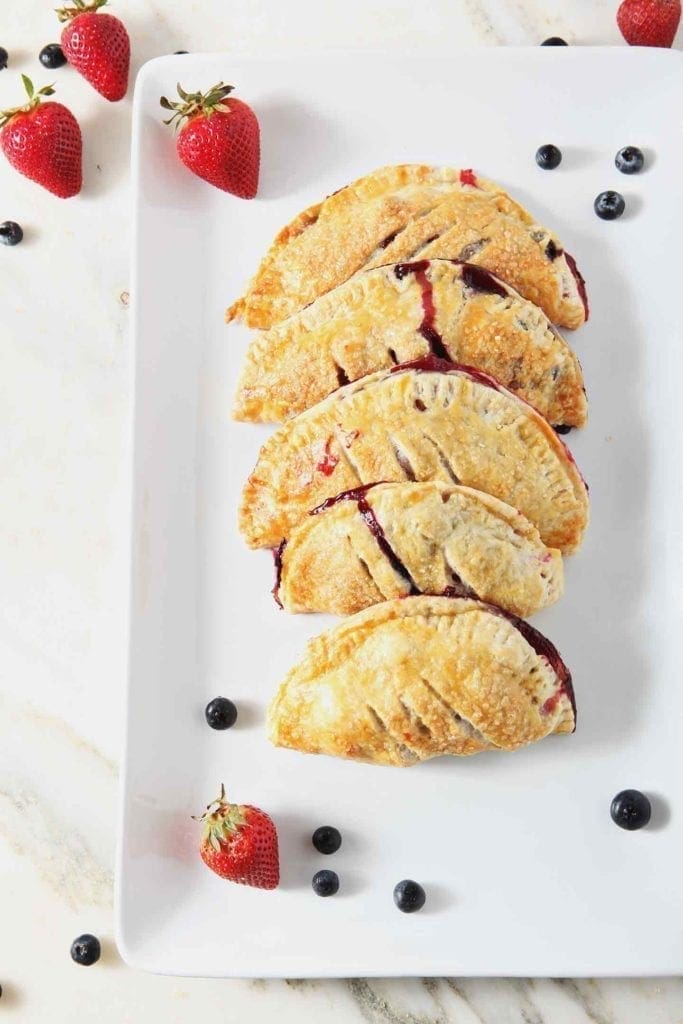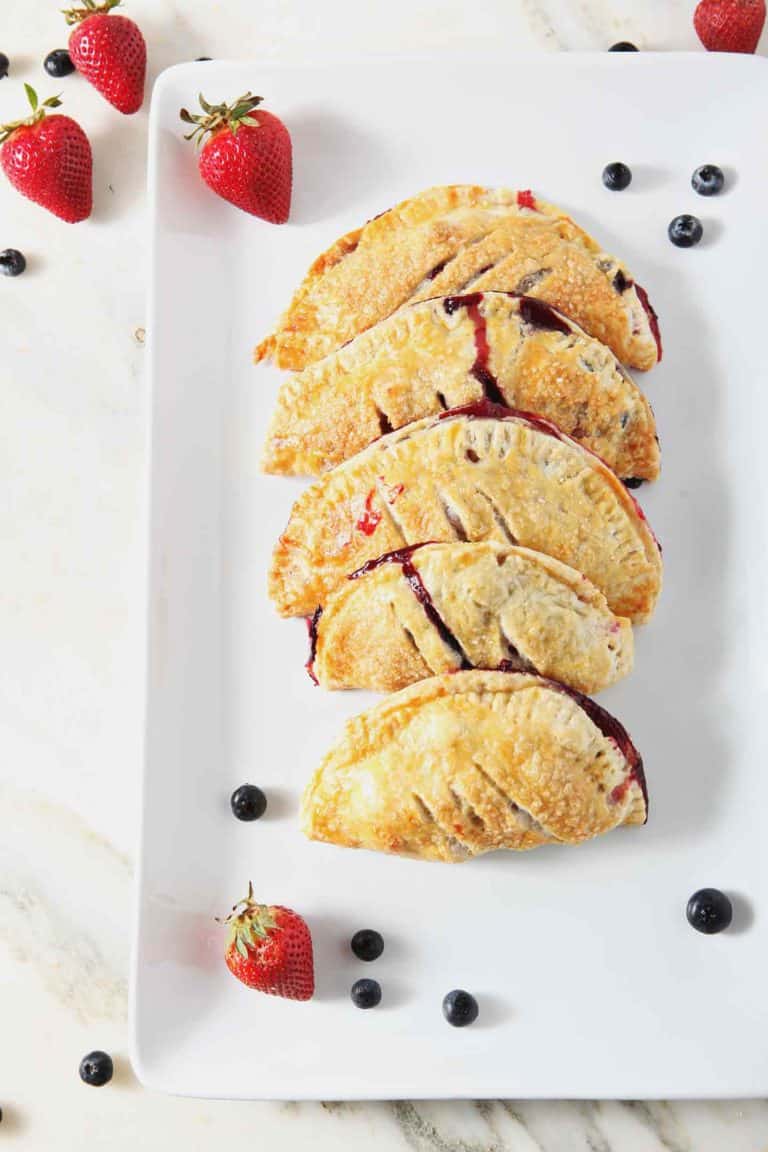 Strawberry and Blueberry Hand Pies make the PERFECT summer dessert. Bursting with fresh blueberries and strawberries, these naturally sweet, handheld pies sing of seasonal flavors. Not only do they taste of the season, but they're wrapped in a decadent buttery crust. Perfect for a Memorial Day weekend picnic, July 4th or any other summertime get together, these Strawberry and Blueberry Hand Pies can be made in advance and will be adored by all!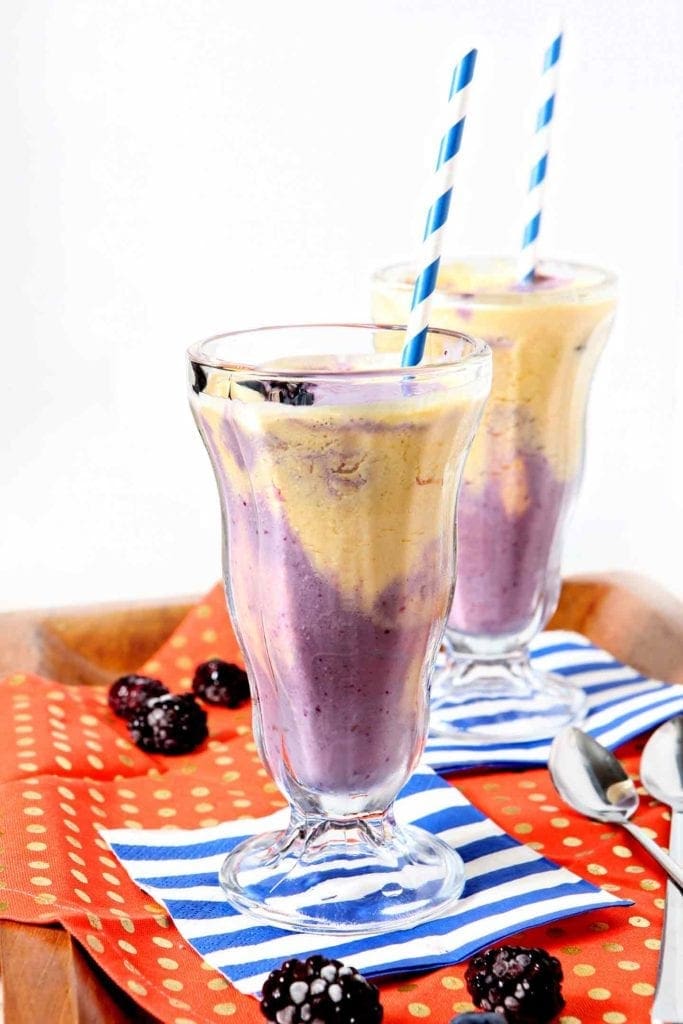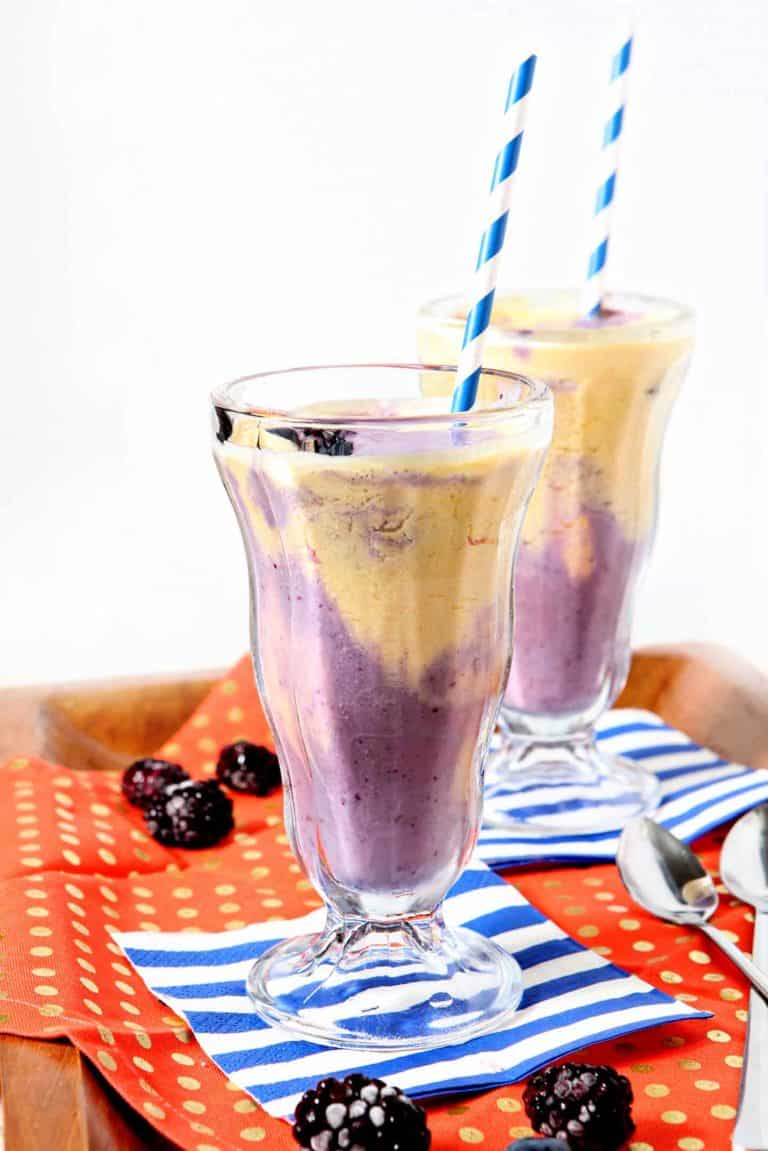 Whip up Pineapple Blackberry Ice Cream Parfaits to enjoy before Finding Dory! A nod to the iconic blue and yellow fish, this dessert is tropical, refreshing and easy to make. Blackberries, vanilla ice cream and milk are blended, then mix the pineapple, vanilla ice cream and pineapple juice. Layer the two flavors into a parfait glass and garnish with berries. Light, sweet and loved by the whole family, this dessert is a perfect way to celebrate Dory's on-screen adventures.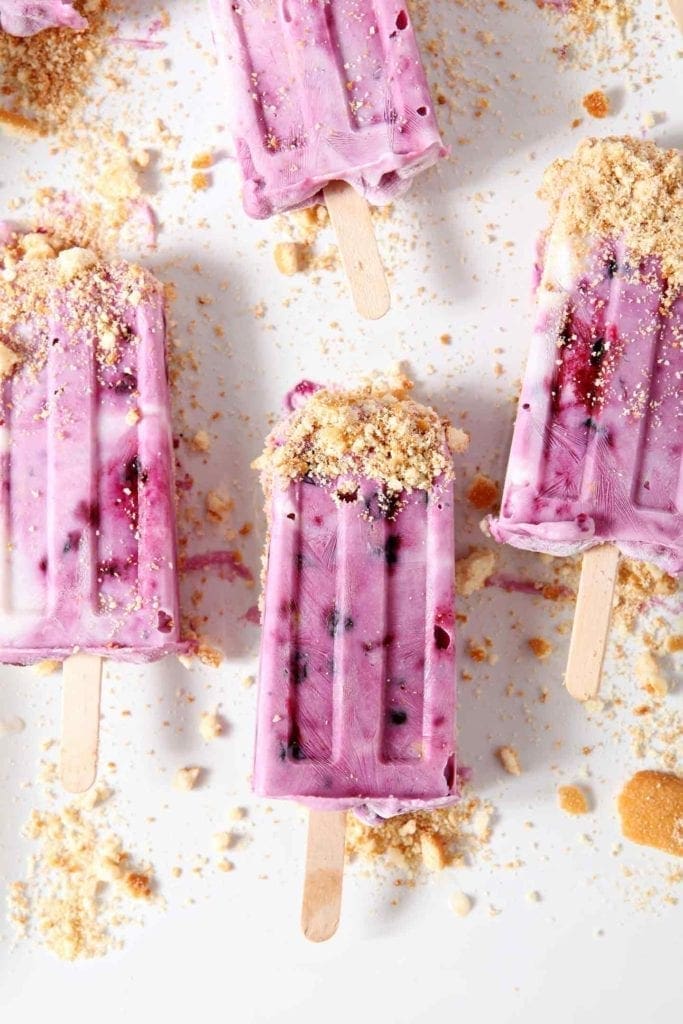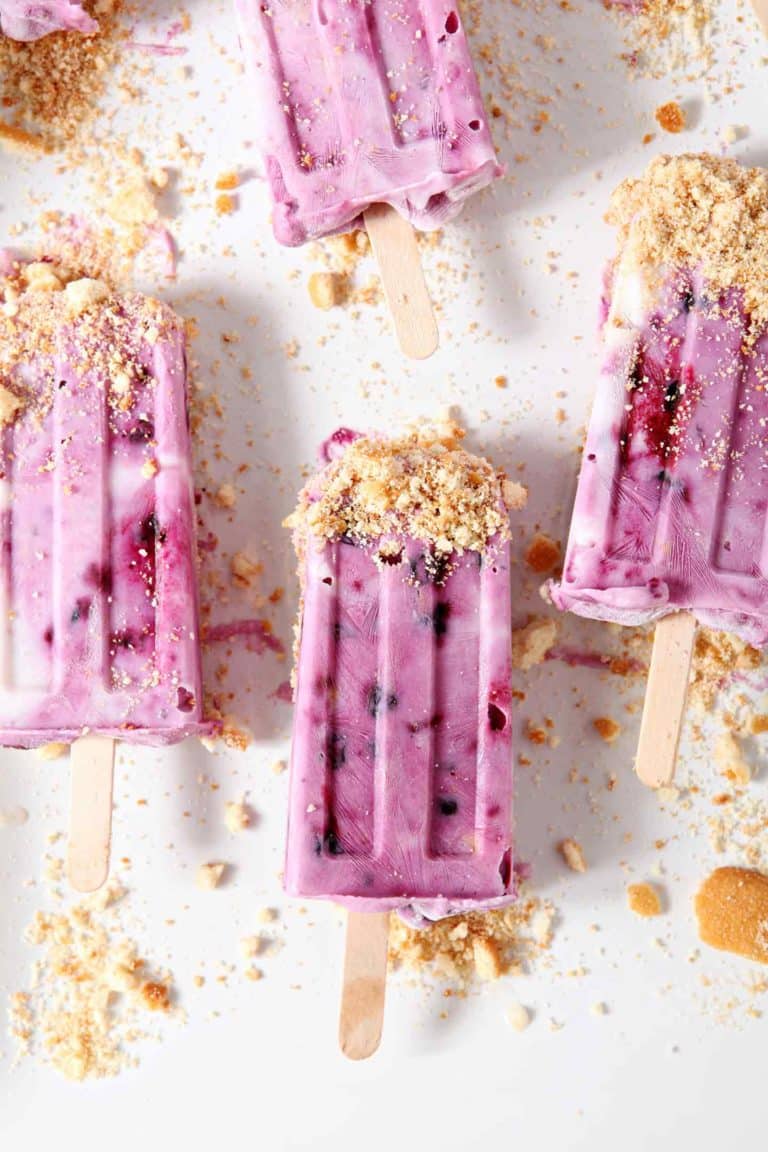 Step up your summertime dessert game by making Blueberry Cheesecake Popsicles! These creamy popsicles start with a base of Greek Yogurt. Swirl the blueberry and vanilla yogurts together, then combine with juicy, roasted blueberries, vanilla wafer crumbles and lemon zest and juice. Freeze for 4-6 hours, then dip in additional wafer crumbles for the perfect summertime sweet! The whole family is going to love these popsicles!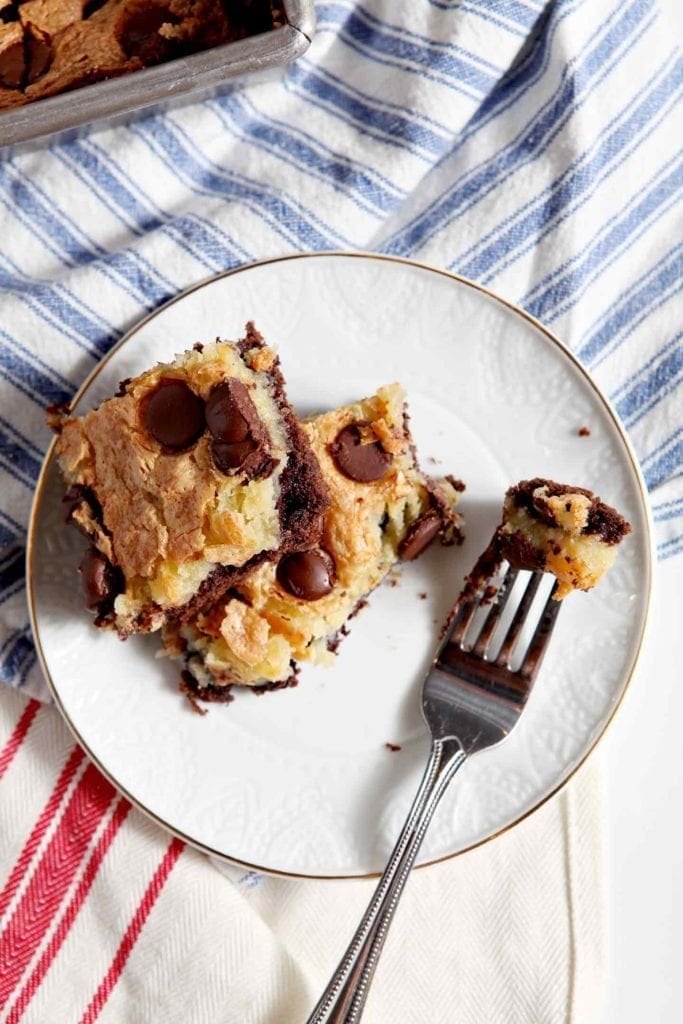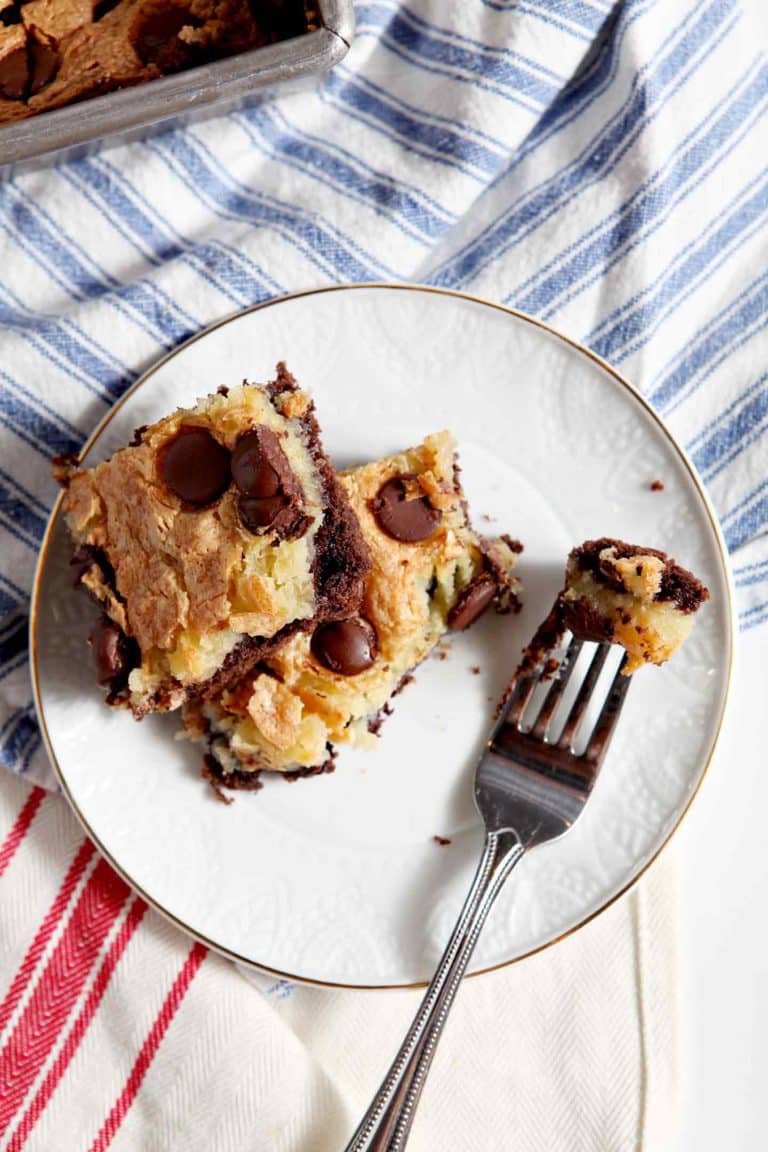 Chocolate-y, cheesecake-y dessert perfection, Ooey Gooey Bars are what you need to bake for dessert. These bars, lovingly referred to as "crack brownies" in my circle, make an amazing sweet treat! A brownie layer serves as the base and is topped with cheesecake, studded with dark chocolate chips. Bake to ooey gooey perfection, then slice and serve warm with a glass of milk. A word of warning: These Ooey Gooey Bars are decadent and addictive!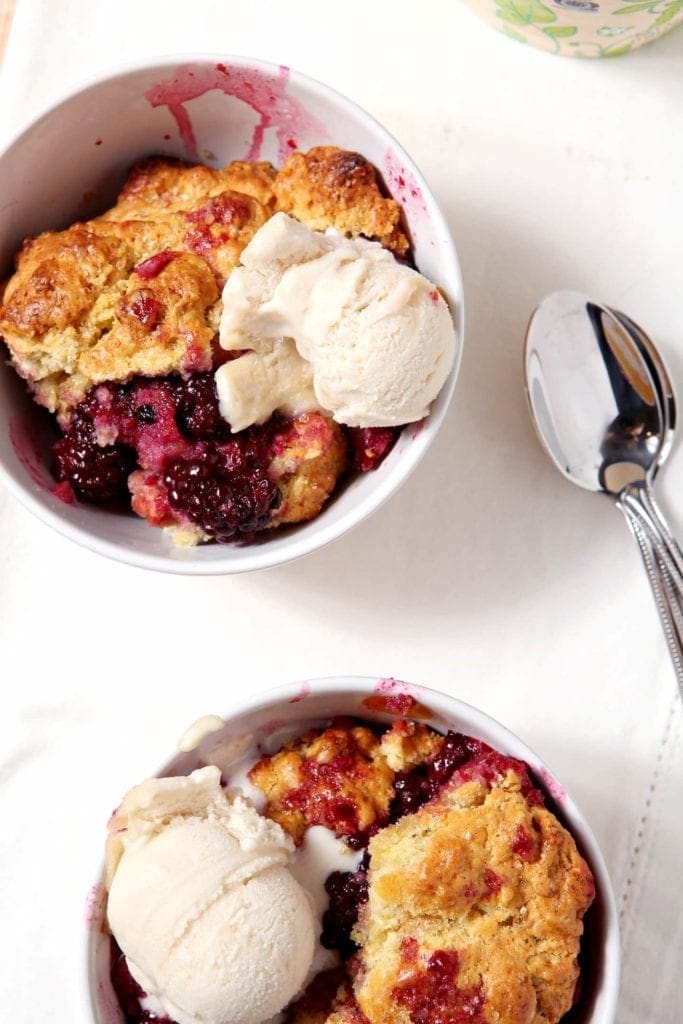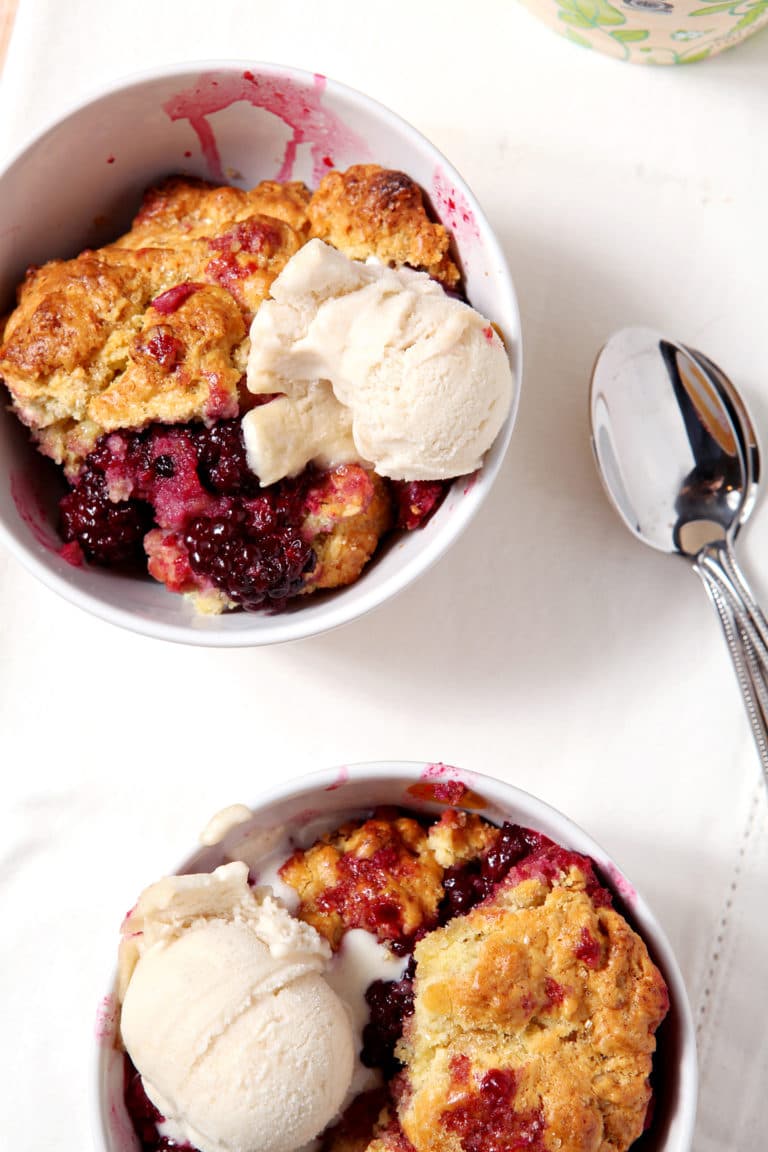 Dairy-Free Blackberry Cobbler is the ultimate summertime dessert. Blackberries are tossed in sugar and lemon zest, then roast beneath a cobbler topping. Serve with a scoop of your favorite (dairy-free) ice cream to top off this scrumptious treat.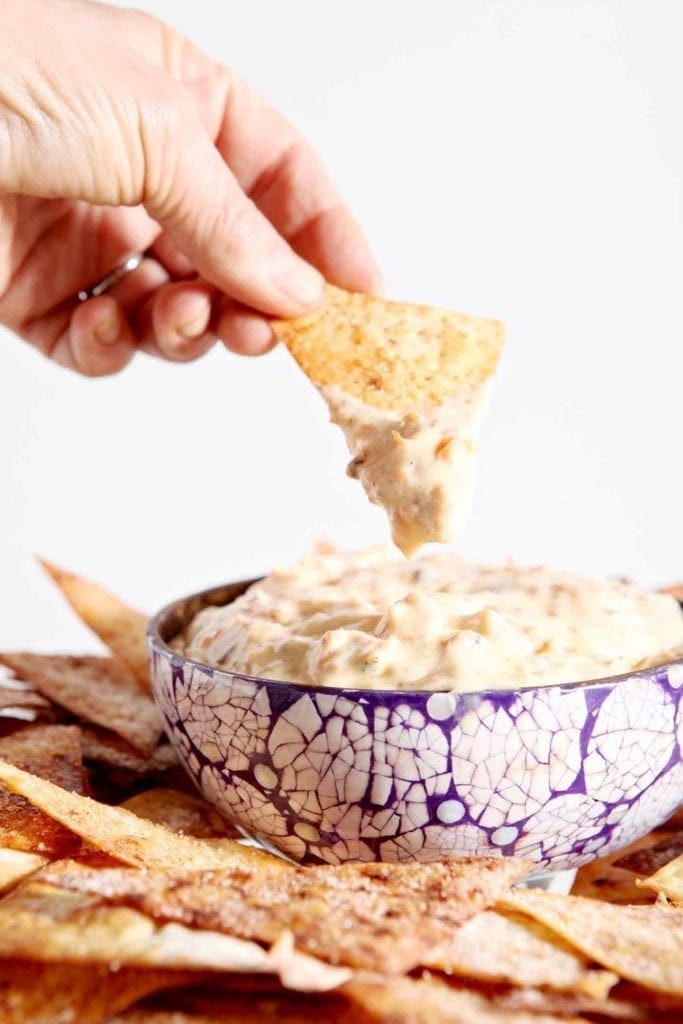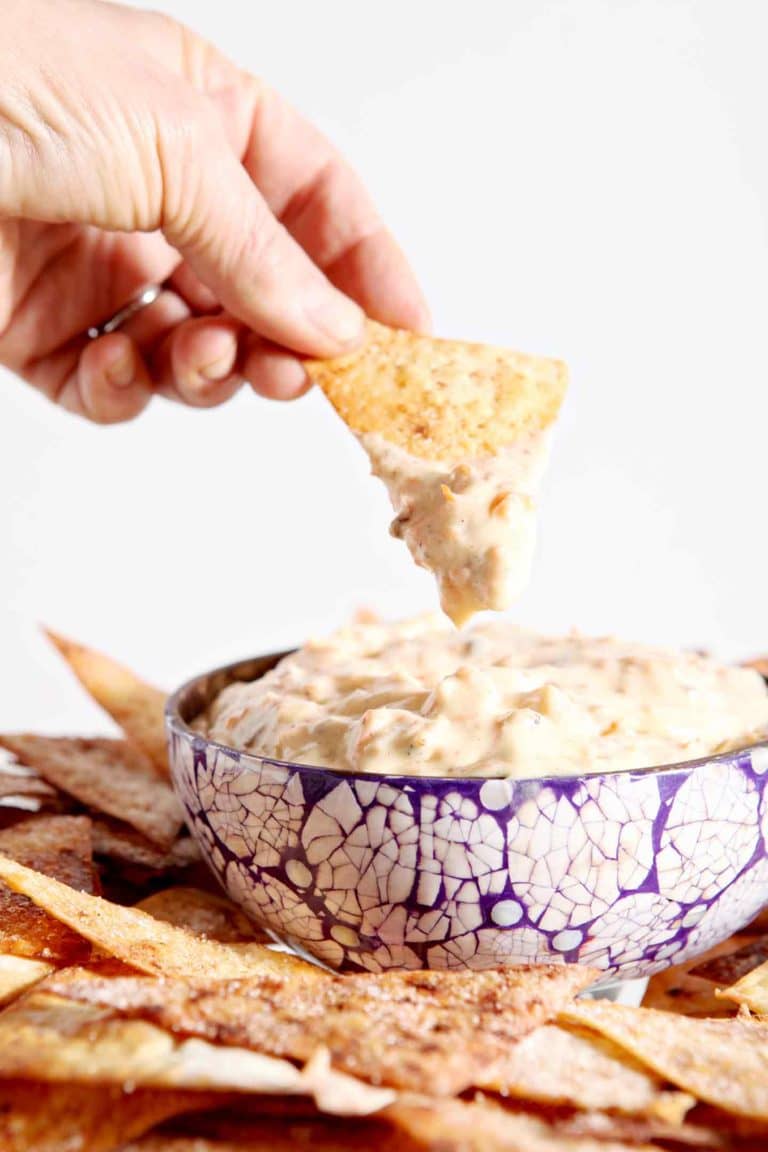 Make Carrot Cake Dip with Crispy Cinnamon-Sugar Wontons this spring! This dip tastes like whipped cream cheese frosting combined with carrot cake. Make the dip by mixing shredded carrots, cream cheese, powdered sugar, ground cinnamon and toasted pecans. Drizzle butter over the wonton shells, sprinkling with cinnamon-sugar, then bake until crisp. This Carrot Cake Dip for the ultimate springtime sweet treat that's perfect an Easter get-together!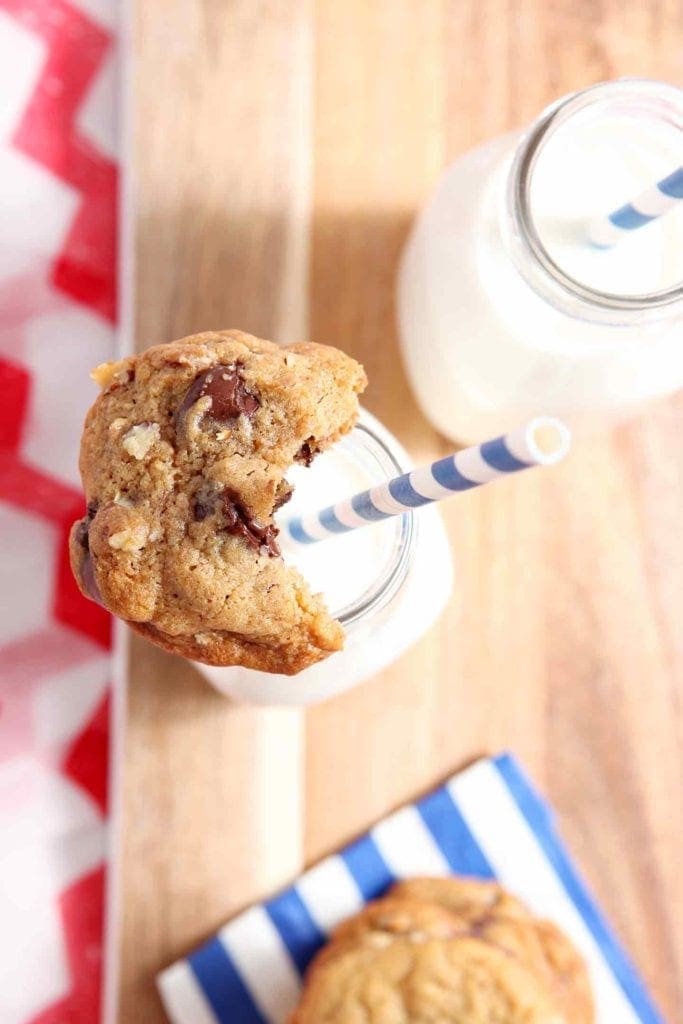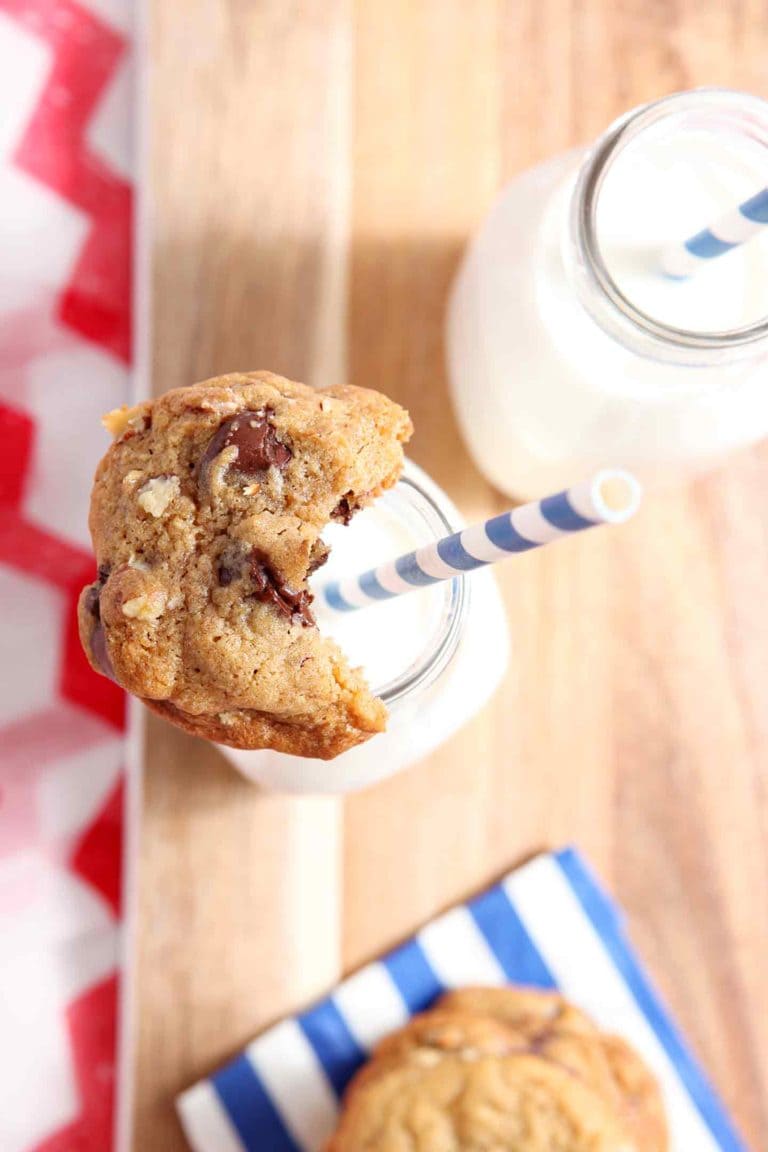 All-American Chocolate Chip Cookies are ooey, gooey and utterly delicious! This ultimate American sweet, which is studded with bittersweet chocolate chips and pecans, was adapted from a family friend's award-winning recipe. The batter comes together quickly and chills for at least an hour. When ready, scoop the dough onto a prepared baking sheet and bake until golden brown. Serve freshly baked, warm cookies with a cold glass of milk.
…
What are YOU planning to cook this month?
Is anything on this Monthly Meal Plan on your list?
Other monthly meal plans: January 2018 / February 2018 / March 2018 / April 2018 / May 2018 / July 2018 / August 2018 / September 2018 / October 2018 / November 2018 / December 2018