Chocolate-y, cheesecake-y dessert perfection, Ooey Gooey Bars are what you need to bake for dessert. These bars, lovingly referred to as "crack brownies" in my circle, make an amazing sweet treat! A brownie layer serves as the base and is topped with cheesecake, studded with dark chocolate chips. Bake to ooey gooey perfection, then slice and serve warm with a glass of milk. A word of warning: These Ooey Gooey Bars are decadent and addictive!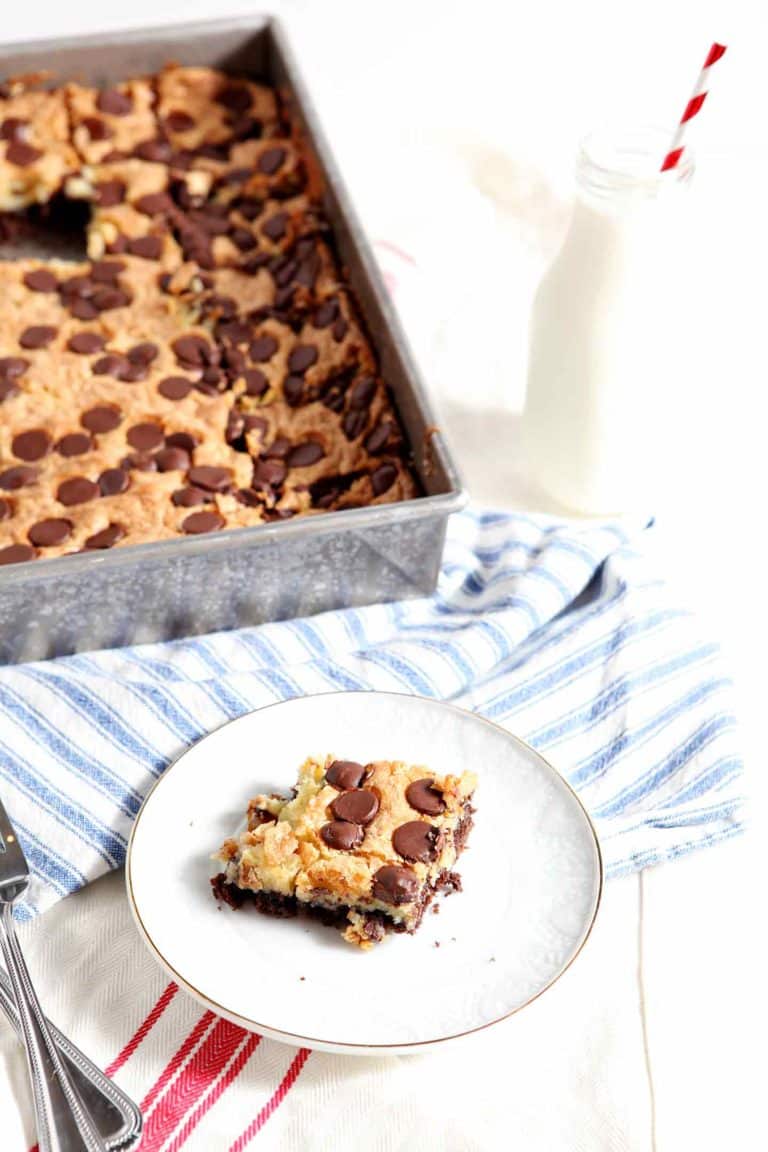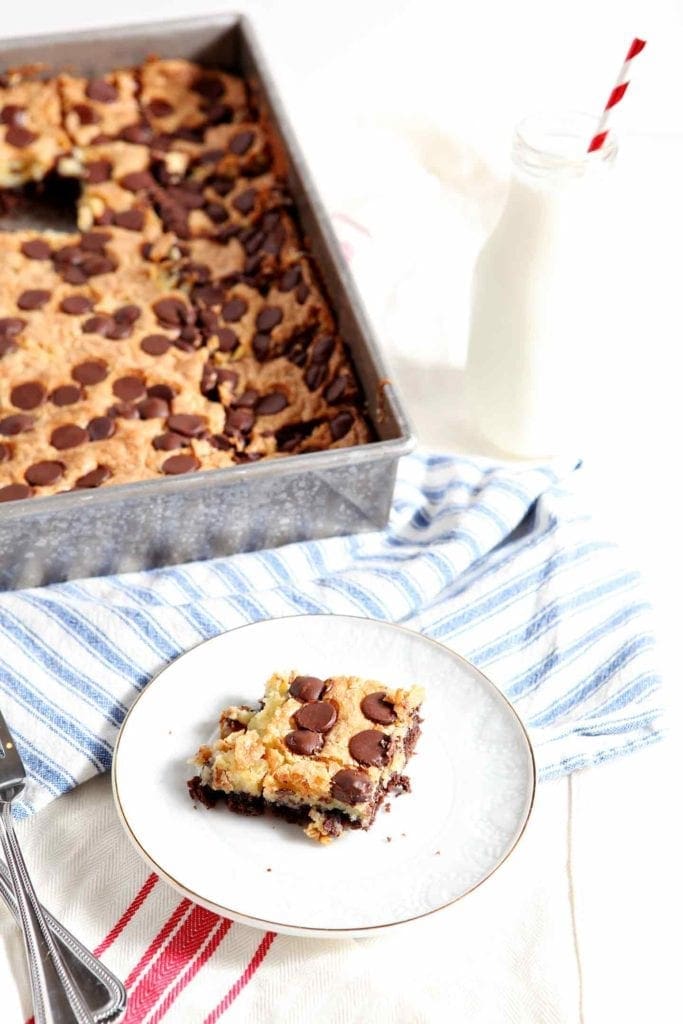 Be sure to scroll all the way down to SEE how ooey gooey these bars really are!
Let it be known that these sweet treats have been called "Crack Brownies" since a friend dubbed them so in 2007.
Because they're utterly, decadently delicious.
And because they're a little bit addictive in the sense that once you try one, you'll want another… and another… and another.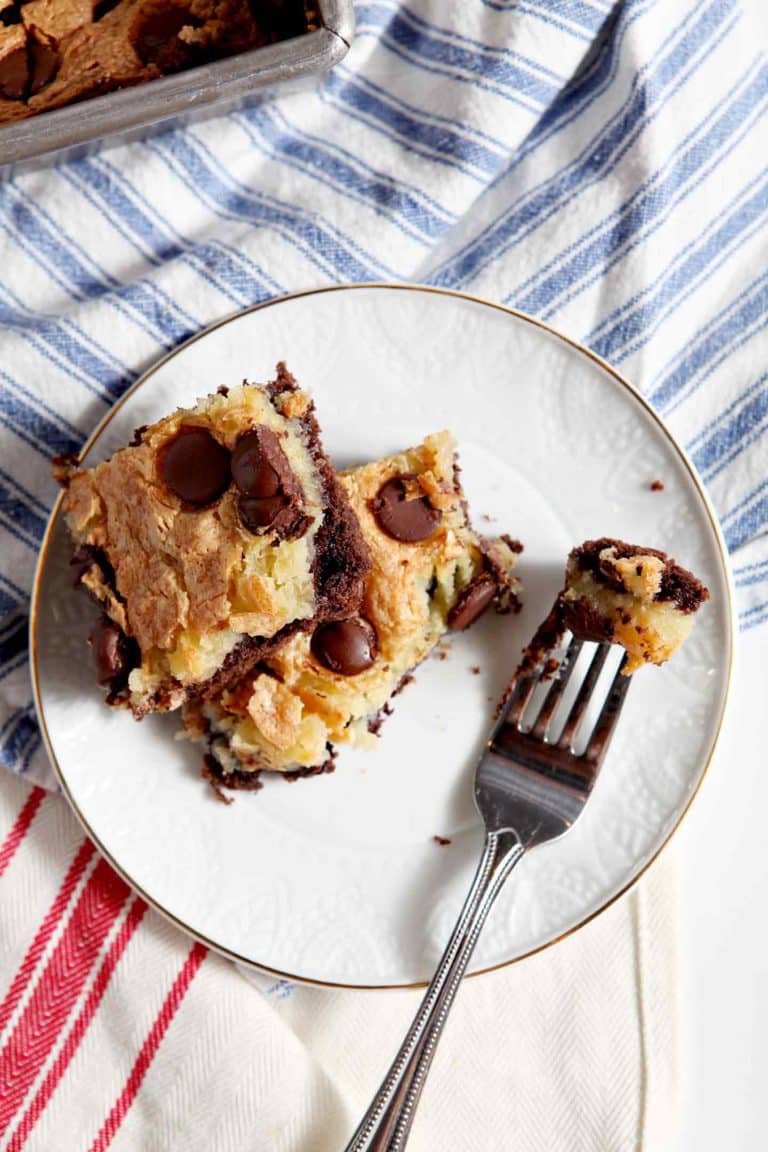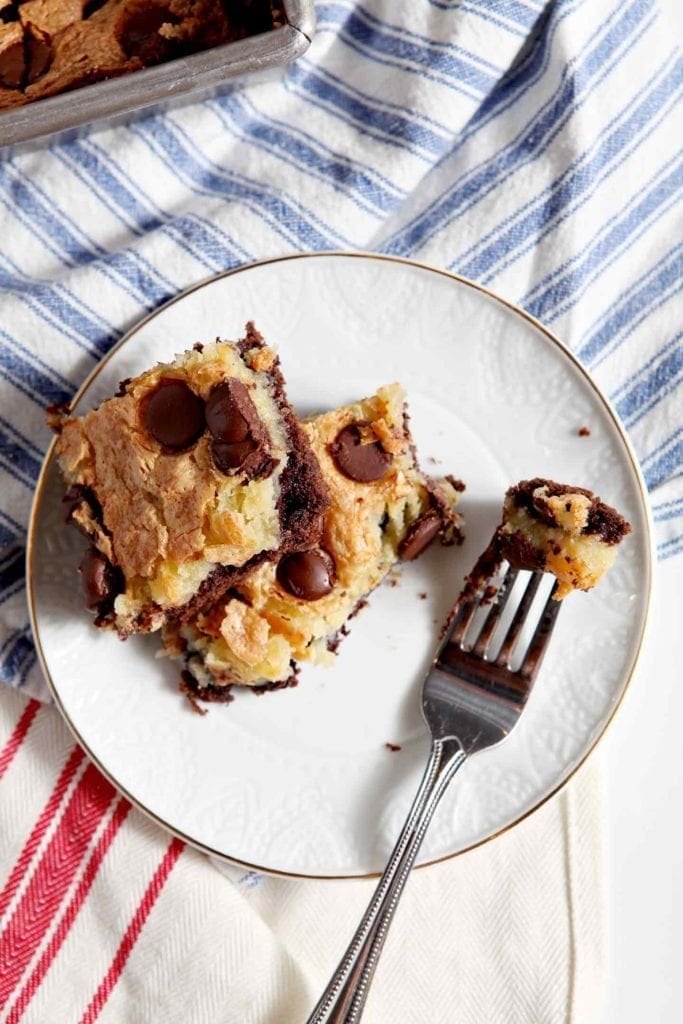 As a 21st birthday present, my mother collected 21 eclectic recipes to share with me.
Some were from family members.
Others were from cookbooks.
And a handful were from family friends.
These Ooey Gooey Bars were from a family friend, and they were a hit from the get go.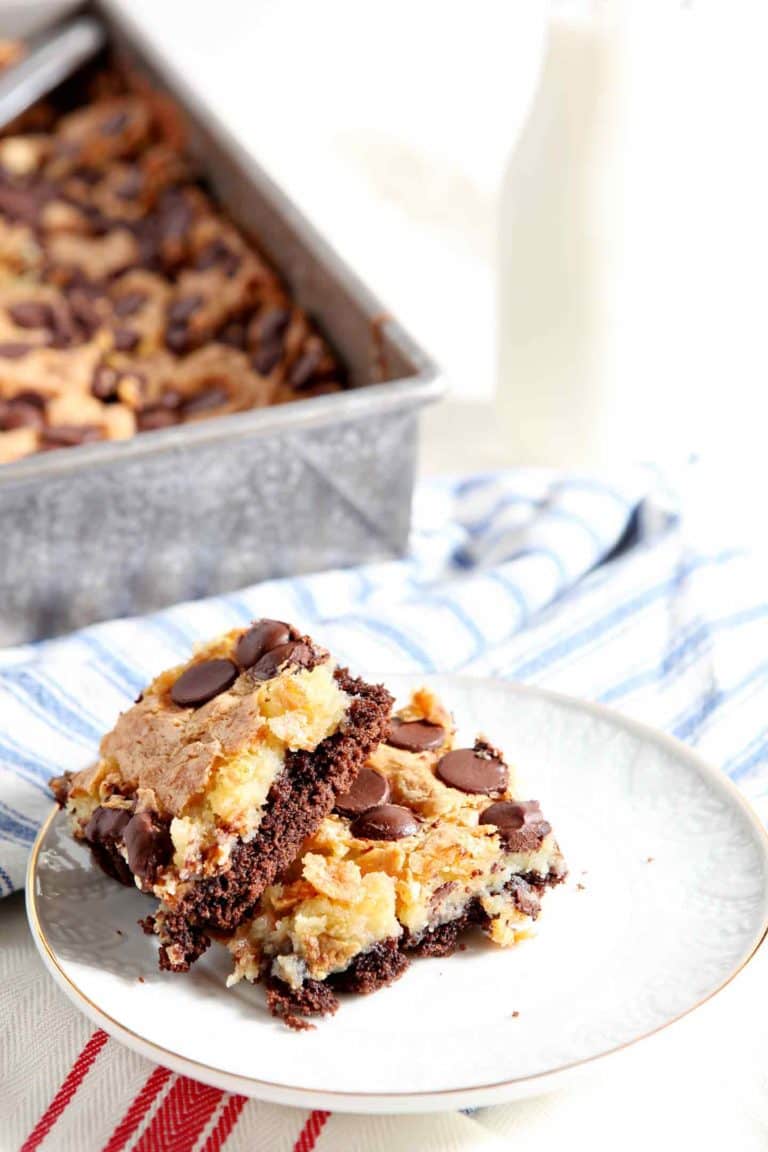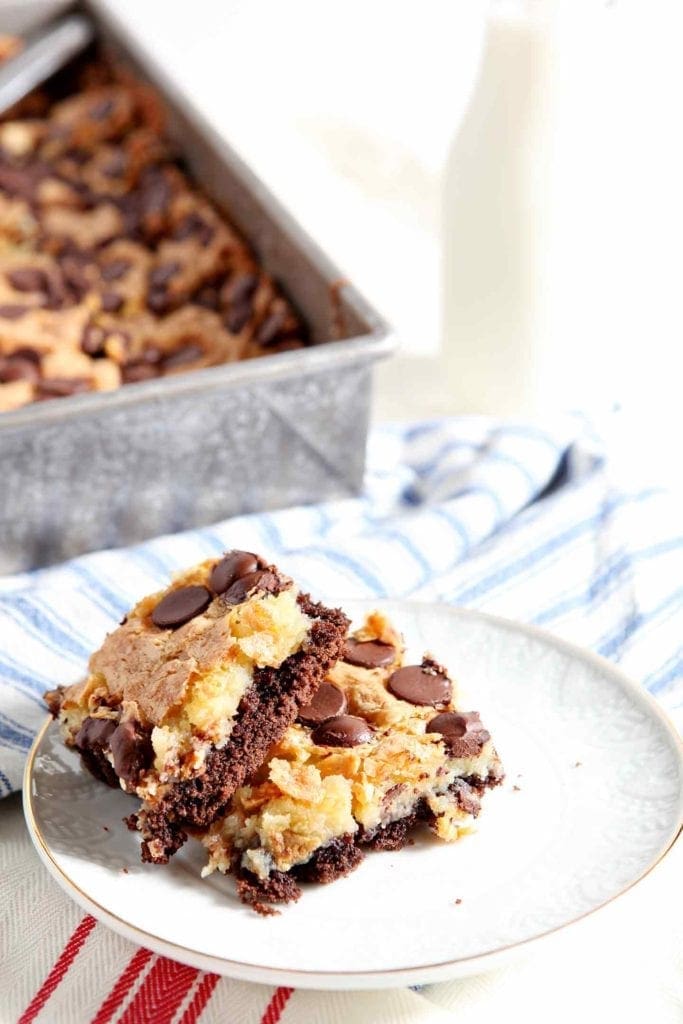 Over the years, I've adapted this recipe, but the spirit of these decadent bars has stayed the same.
A chewy chocolate brownie layer on the bottom topped with a creamy cheesecake, studded with dark chocolate chips.
Because HELLO, why would we NOT add more chocolate to something that is lovingly called a Crack Brownie? 😉
Ooey Gooey Bar Essentials
Disclaimer: The links below are affiliate links. If you click through and take action, I will receive a small commission. Please refer to my disclosure page for more information about the affiliate programs The Speckled Palate participates in.
Get the look!


Now who wants to make some Ooey Gooey Bars of their own?
I can promise you they'll be a hit and you won't have any leftovers!
Scroll down to learn how I make them…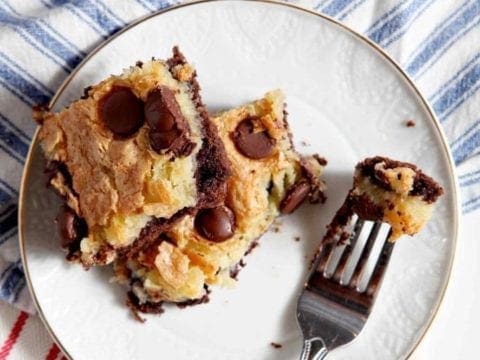 Yield:

24 bars
Ooey Gooey Bars
These decadent Ooey Gooey Bars have been known as "crack brownies" in my circle for years because they are so addictive! A dense chocolate layer is topped with a fluffy cream cheese topping, studded with semisweet chocolate chips, and baked until ooey gooey perfection. If you bring these goodies to a party, don't expect to bring any home!
Ingredients
Chocolate Layer
1 box chocolate cake mix
8 tablespoons unsalted butter, melted
1 egg
Cheesecake Layer
8 oz. cream cheese
2 eggs
4 tablespoons unsalted butter, softened
¼ cup unsweetened applesauce
1 teaspoon pure vanilla extract
1 lb. powdered sugar
¾ cup bittersweet chocolate chips
Instructions
Preheat oven to 350°F. Spray a baking 9"x13" baking dish with nonstick cooking spray, and set aside.
Mix chocolate cake mix, the stick of butter and one egg together to create the bottom layer of the bar.
Pour the mixture into the prepared baking dish and flatten. This should take a little while since the mixture is THICK and not very liquid-y.
In another bowl, mix together the cream cheese, the other 2 eggs, the ½ stick of butter, applesauce and the vanilla extract until smooth.
Pour in the powdered sugar gradually, stirring until the wet ingredients are completed mixed.
Pour on top of bottom layer in the pan.
Sprinkle chocolate chips on top of the top layer.
Bake for 40 to 45 minutes, or until top is golden brown.
Let cool for 30 minutes, then slice into individual bars and enjoy!
Nutrition Information:
Yield:
24
Serving Size:
1 bar
Amount Per Serving:
Calories:

205
Total Fat:

12g
Saturated Fat:

7g
Trans Fat:

0g
Unsaturated Fat:

4g
Cholesterol:

48mg
Sodium:

56mg
Carbohydrates:

22g
Fiber:

1g
Sugar:

20g
Protein:

2g
Nutrition facts are an estimate and not guaranteed to be accurate.
Does your family have a recipe like this one?
Have you ever tried an Ooey Gooey Bar?
…
The photos and recipe for these Ooey Gooey Bars was originally published on October 13, 2011. The photographs, along with the text of this blog post and the recipe, were updated on June 16, 2017.