How to Host a Backyard Barbecue
Fire up the grill this weekend and host friends and family for a backyard barbecue! Unsure how to do it? My guide about How to Host a Backyard BBQ offers eight tips and tricks to hosting with ease.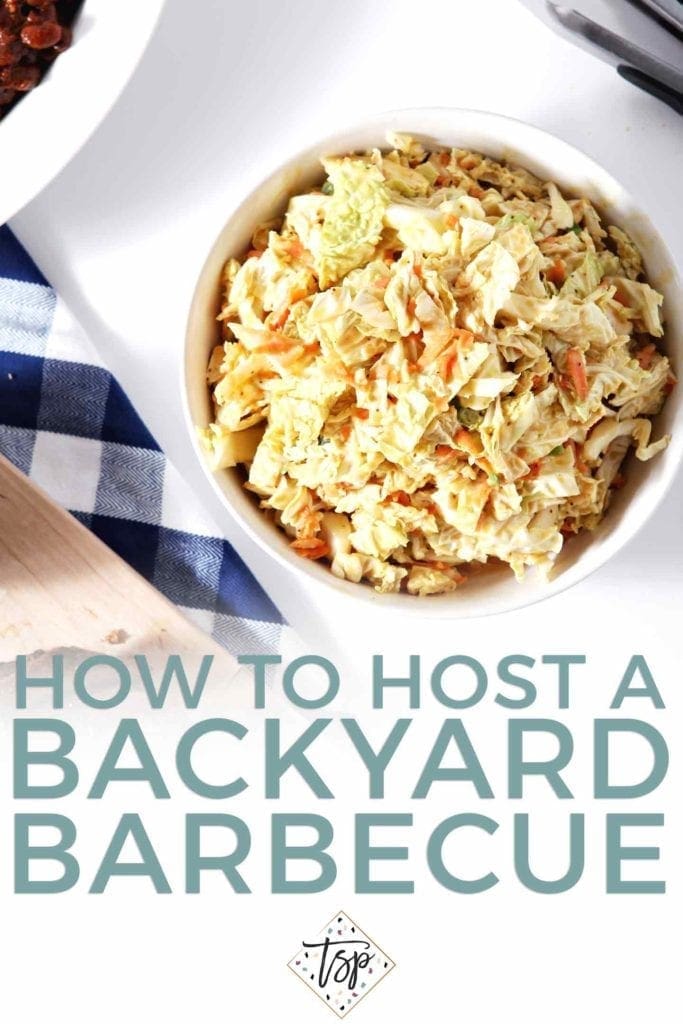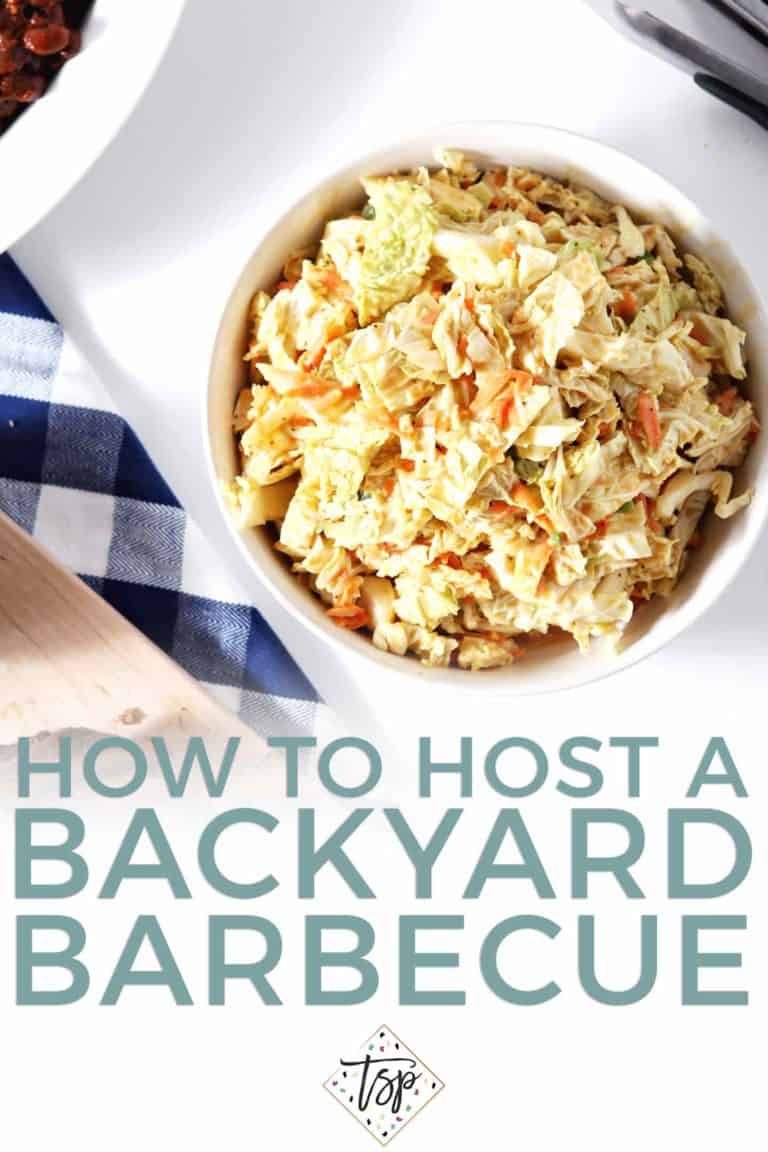 I'm a Southerner, so when I hear about a backyard barbecue, I'm expecting ribs, coleslaw, potato salad… the works.
I learned in college that a backyard barbecue could be considered firing up the grill and making some tasty grilled foods instead.
However you think of a backyard BBQ, we are going to cover it in this post because a backyard BBQ should be a fun and easy gathering to host.
Yes, fun AND easy.
Y'all with me?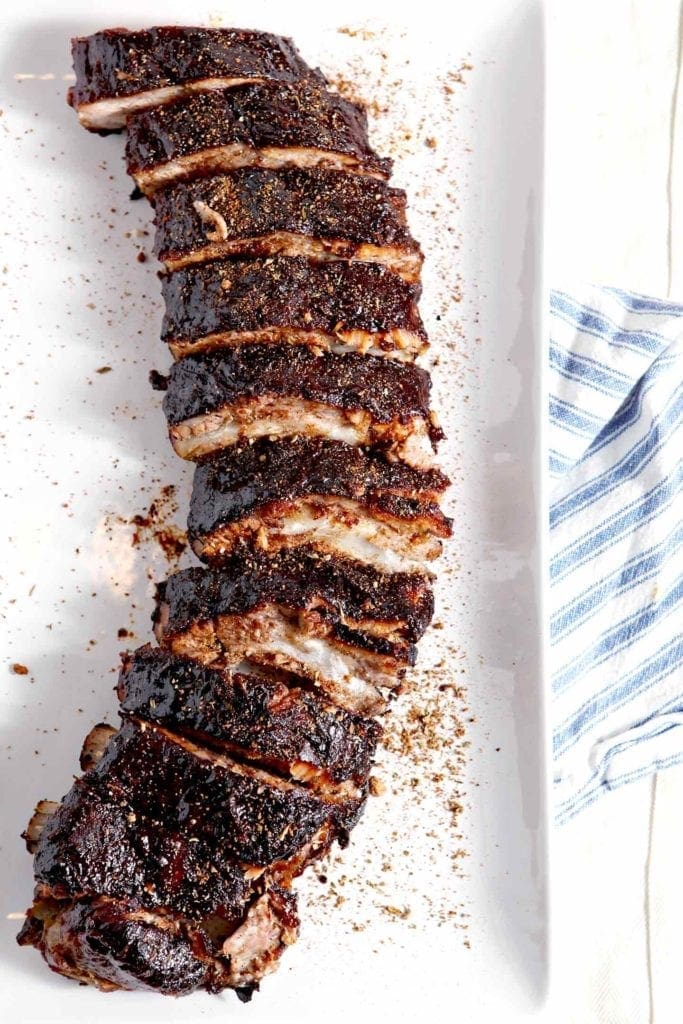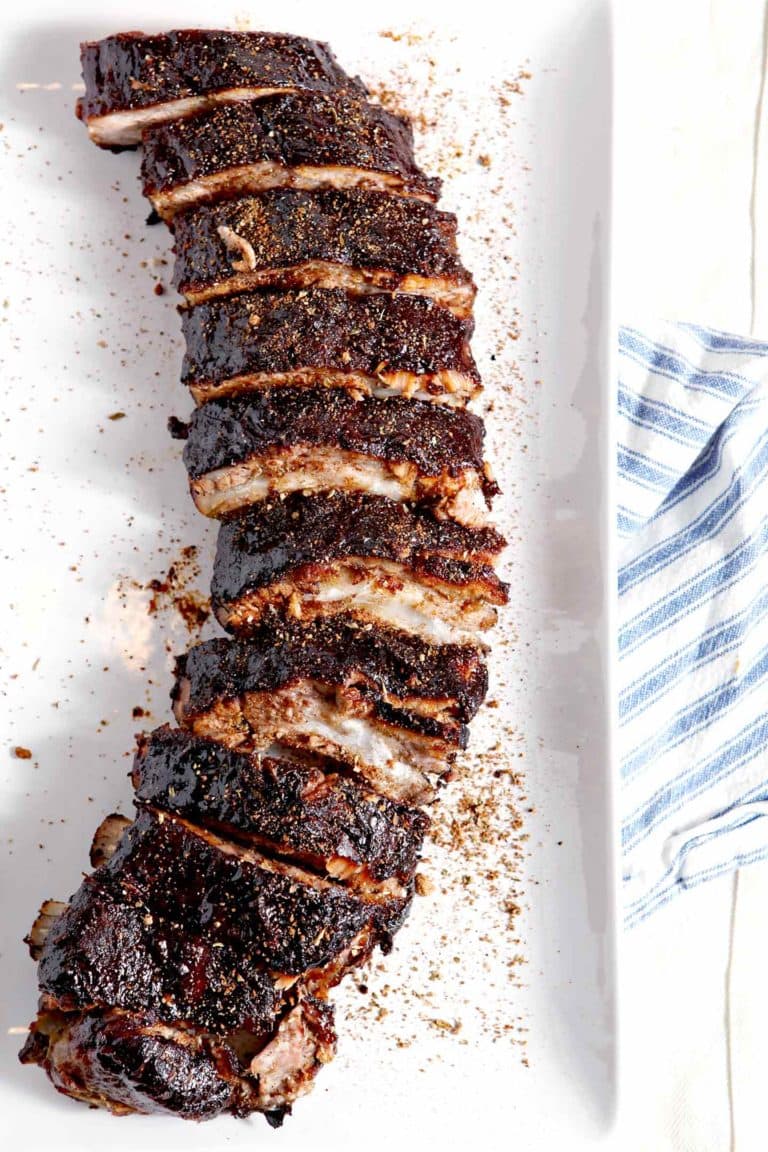 1. Plan your menu in advance.
This means you should also take into account the number of guests that you're hosting to ensure you have enough food for everyone.
While planning your menu, consider your guests' diets. Are you hosting vegetarians? Vegans? Someone who's gluten free or in the middle of a Whole30? Be considerate and have some food they can eat, too!
Plotting out your menu is especially important if you're making traditional barbecue because that stuff takes TIME. (Meaning, you're going to need a plan and not want to throw this together last minute.)
Here's a sample menu of a backyard barbecue I've hosted:
If you're making more traditional grilled entrees, you'll (probably) require less time and less specialty tools, too.
Here's a sample menu of a grilled backyard barbecue you could host:
Also, while you're thinking of your menu, consider what tools you'll need to make the dishes. (I put together this handy dandy Backyard Barbecue Essentials post for y'all that breaks down all the things you might need!)
Obviously, you don't want to go into debt while hosting a party at your house, so plan your menu around tools you already have.
So if you don't have a grill, don't purchase one to throw this shindig unless you were already planning on doing that, etc. 😉
2. Once your menu is planned, figure out your cooking timeline.
Every event I host, I write a timeline for the cooking and execution of the dishes.
How do I do this? I go through my menu and write down how long each dish takes to cook, INCLUDING anything that calls for brining, chilling, etc. I'll make notes of anything that needs to for sure be made the day of vs. stuff that can be made in advance.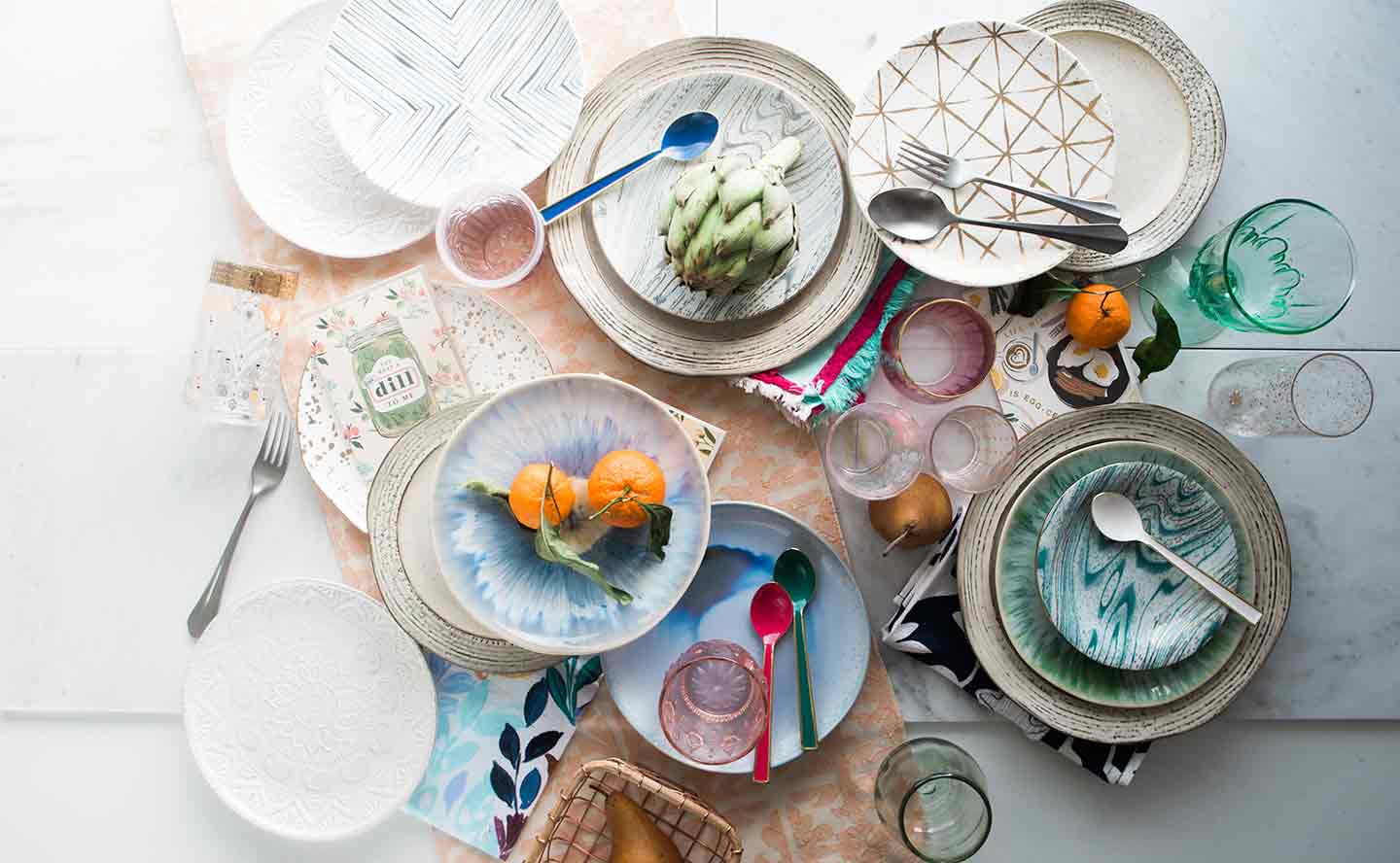 3. Know what you're going to serve your dishes on/in.
The Speckled Palate participates in affiliate programs. As an Amazon Associate, I earn a commission from qualifying purchases. Please refer to my disclosure page for more information about these affiliate programs.
This can be done well in advance. I like to get out my dishes and label them with a sticky note to say what is going in them.
Heck, you can label and out them back in the cabinets until the day of.
Here are some of my favorite dishes to use for the specific dishes shared in this post:
Large Bowl in any color of your choosing.
Pottery serving bowls
That said, feel free to use whatever you have on hand and get creative! Your dishes don't have to all be the same shape or pattern. Mix and match patterns to add some color and fun.
You can learn about My Favorite Easy Entertaining Tools and Products, too!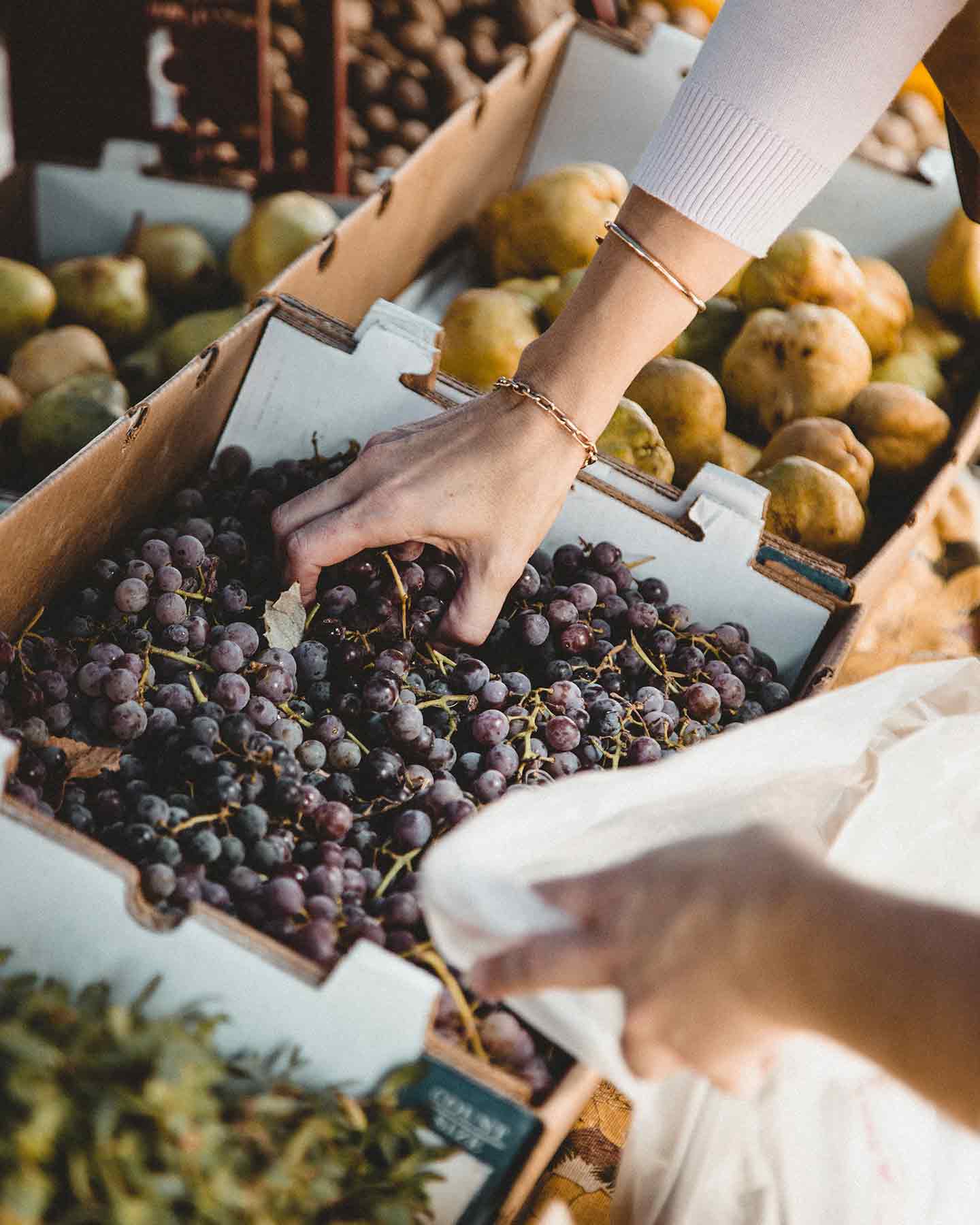 4. Grocery shop.
Depending on when you're hosting your gathering, you can do this a few days in advance.
Get everything you could possibly need, including paper plates, cups and cutlery. We are big fans of these compostable HarvestPack plates, Repurpose clear cups and GreenWorks biodegradable cutlery, but obviously, you can use plastic or melamine reusable plates, cups and cutlery if that's more your speed.
Need beer, wine or spirits? Add that store to your list (if your state requires you to go to a specialty store), and purchase what you need in advance so you don't have to run out the day-of.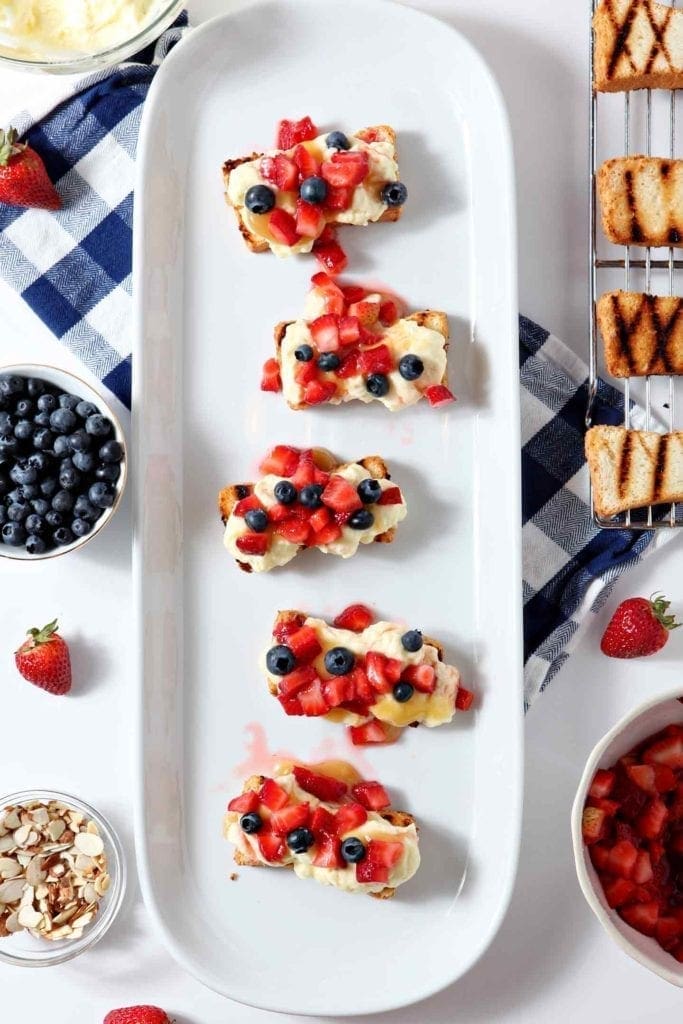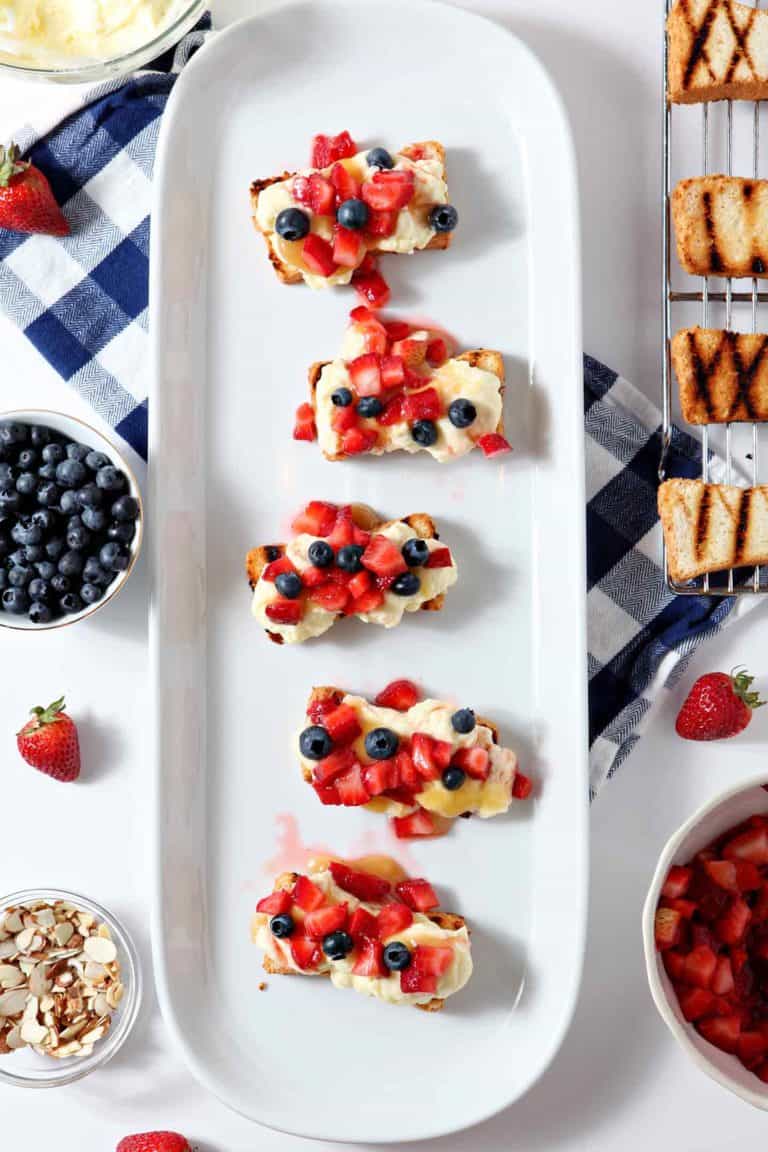 5. Make anything you can in advance.
This step obviously depends on your menu. It also depends on what you can prep in advance but not cook.
Whenever I host a backyard barbecue, I use the menu items in line item #1 because many of them can be prepped early… or partially prepped before the day-of or right before guests arrive.
Here are some examples of things you can prepare ahead of time:
Chop fruits and veggies the day before. (Obviously, some fruits and veggies will keep better than others, so use your discretion. For example, chopping an apple or a banana one day in advance is a bad idea. Strawberries are OK if you want them to have tons of juices, but otherwise, hold off.)
You can also purchase pre-chopped items at the store, like onions or even a bag of salad greens. Do what you need to do to make it easy on yourself!
Mix the salad dressing in a mason jar. Set it aside until guests have arrived to pour on top of the salad.
Bake your dessert the day before.
Obviously, this is all dependent on your menu, but it can be done. Really sit with your menu and decide it intentionally so that you can give yourself as much wiggle room as possible.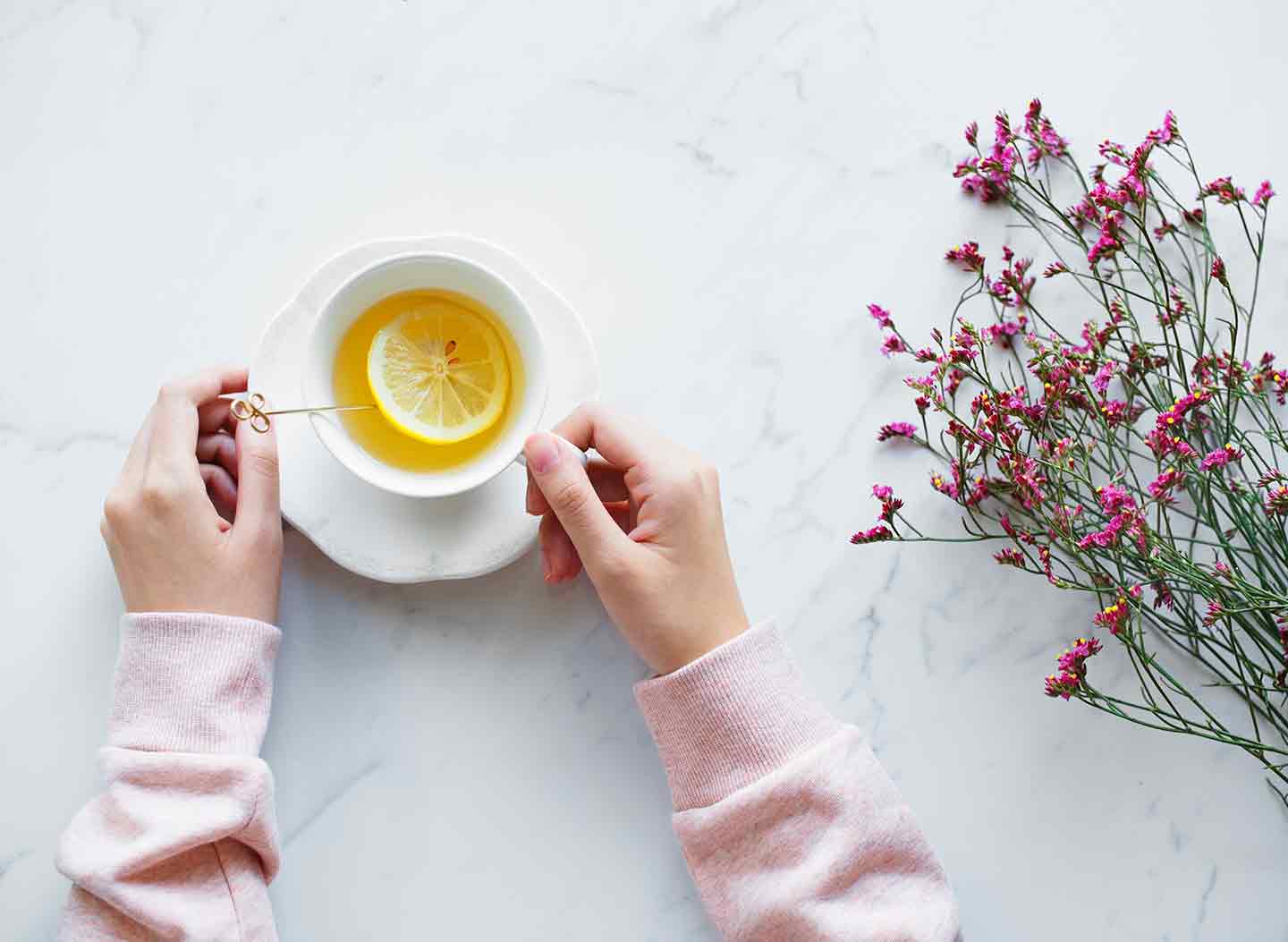 6. Take a deep breath, and keep your cool.
I KNOW. Hosting and entertaining can be insanely stressful.
Repeat after me: Things are going to go awry.
Such is the way of hosting and hospitality, y'all.
You might not be able to control your grill's temperature or your food processor dies mid-day… but you can control how you respond to things going wrong.
I say this because the first time we hosted folks for a backyard barbecue that involved ribs, our ribs CAUGHT FIRE.
Pour yourself a drink if that'll make your nerves a little less frazzled. Enlist help of guests. Serve your appetizers early (or send someone to the store for salsa and chips if the entire meal's timeline is off.)
You can do this. Promise.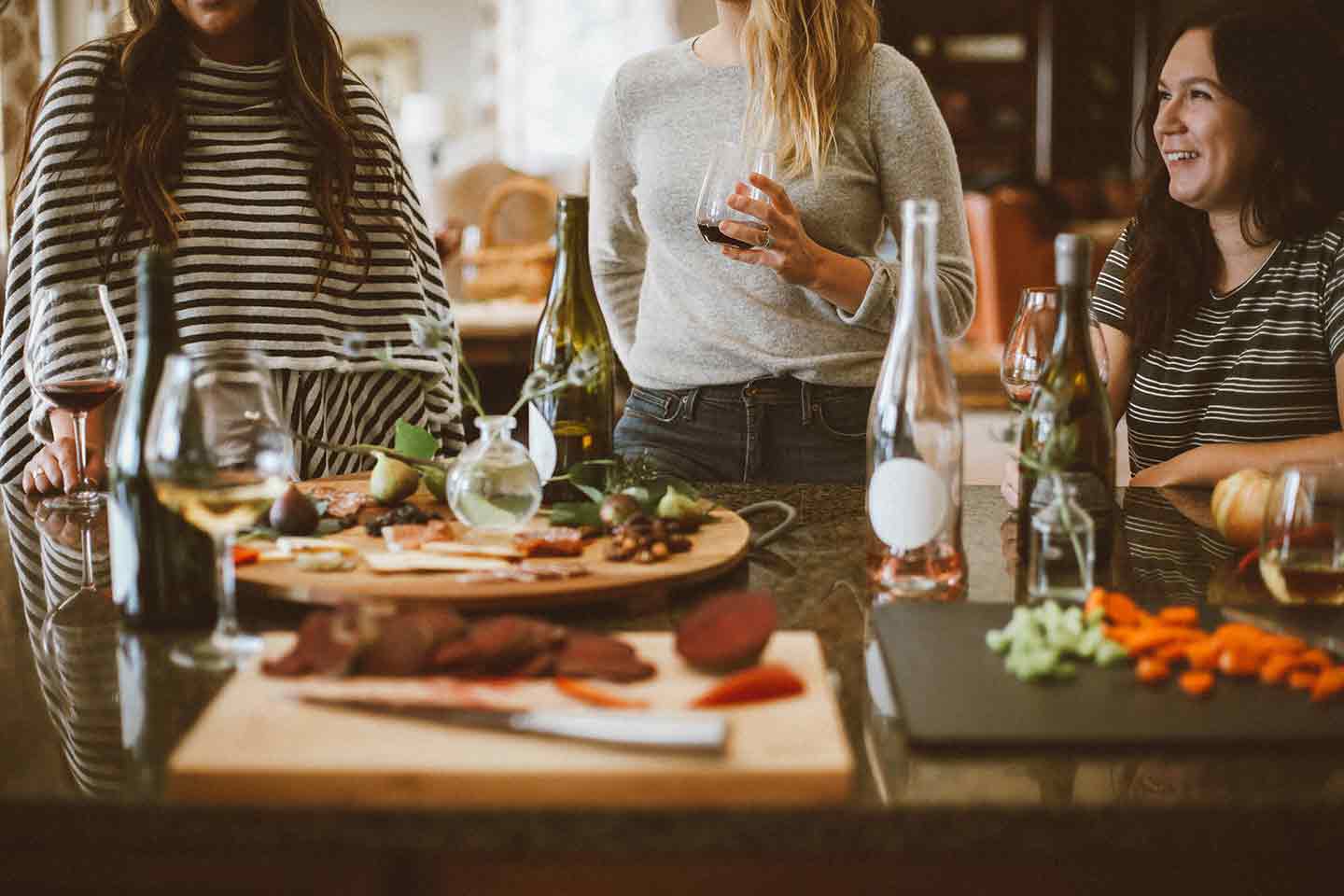 7. Interact with your guests.
Don't let entertaining keep you from interacting with your guests. Whenever we host, we've found everyone tends to gather in the kitchen as we finish whatever we are serving, and it's a heck of a lot of fun to chat as you make food.
When you're hosting a backyard barbecue, obviously, you're outside, but the same line of thinking still applies. And if your guests offer a hand, let them help.
Make this fun for everyone. Your friends and family are here for your backyard barbecue because they like YOU. Spend time with them!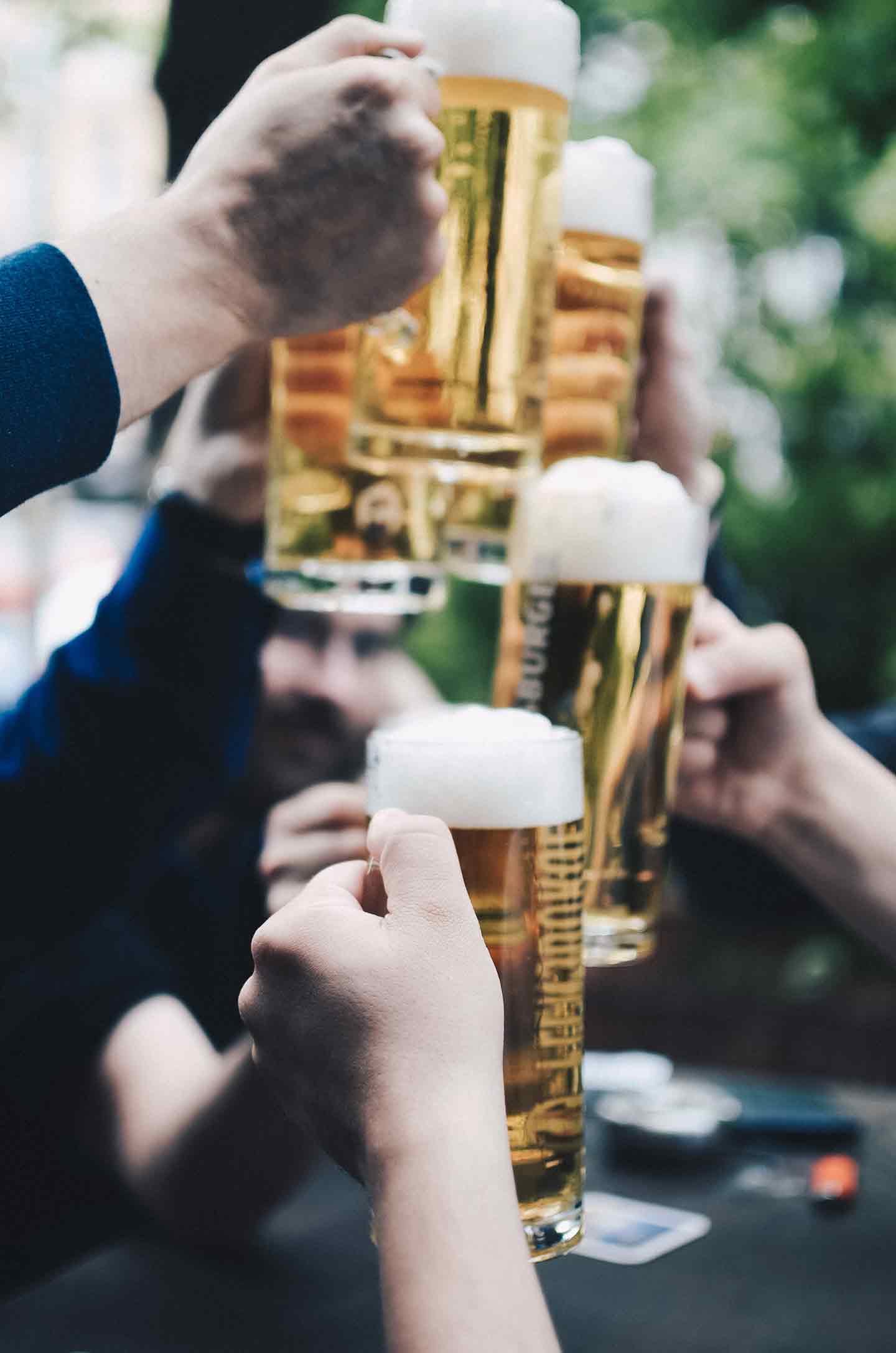 Quentin Dr
8. Enjoy yourself.
'Nuff said.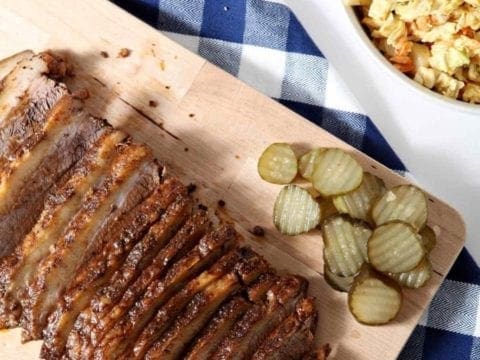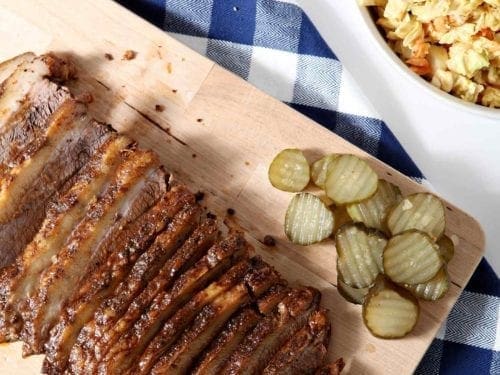 Yield:

A party in your yard!
How to Host a Backyard BBQ
Active Time:
5 hours
1 second
Total Time:
6 hours
1 second
Fire up the grill this weekend and host friends and family for a backyard barbecue! Unsure how to do it? This guide offers tips and tricks to hosting a backyard BBQ with ease.
Materials
Paper plates (or plastic/melamine reusable plates)
Paper napkins
Utensils, depending on the dishes you're serving
Plastic/compostable cups (or unbreakable reusable cups/drink glasses)
Serving platters and bowls
Drink pitcher
Tools
Grill (depending on your menu)
Tongs and a spatula
Instant read meat thermometer
Instructions
Plan your menu in advance. Take into account how many guests you're hosting, as well as their specific dietary needs. (So if you're hosting vegans, don't plan a meat-centric menu, etc.)
Once your menu is planned, make your cooking timeline. Be sure to allow for some wiggle room because cooking times are sometimes knocked off.
Plan what you're going to serve your dishes on and in so that you can have those prepared and ready well before guests arrive.
Grocery shop.
Make anything you can in advance to keep the pressure off yourself as go-time becomes closer.
As you're preparing and cooking, take a deep breath. Keep your cool.
When guests arrive, interact with them, and enjoy yourself! The whole point of entertaining is to have FUN, so be sure to do that while you're feeding and seeing your people.
Notes
Please note that your times, as well as your budget, will vary depending on the number of guests, as well as what menu you've decided upon. Take the time to think this through so that you can throw a backyard BBQ with ease (and without added stress!)
This How to Host a Backyard Barbecue tutorial were originally published on August 1, 2018. The photographs, along with the text of this blog post, were updated on June 22, 2020.