My Favorite Easy Entertaining Tools and Products
No matter if you're hosting Thanksgiving, Friendsgiving, Christmas Dinner dinner or even a casual happy hour with friends, you're going to need some specific tools to make your life easier when it comes to entertaining. Come learn about what I consider easy entertaining essential tools and make sure you've got everything on hand before you host!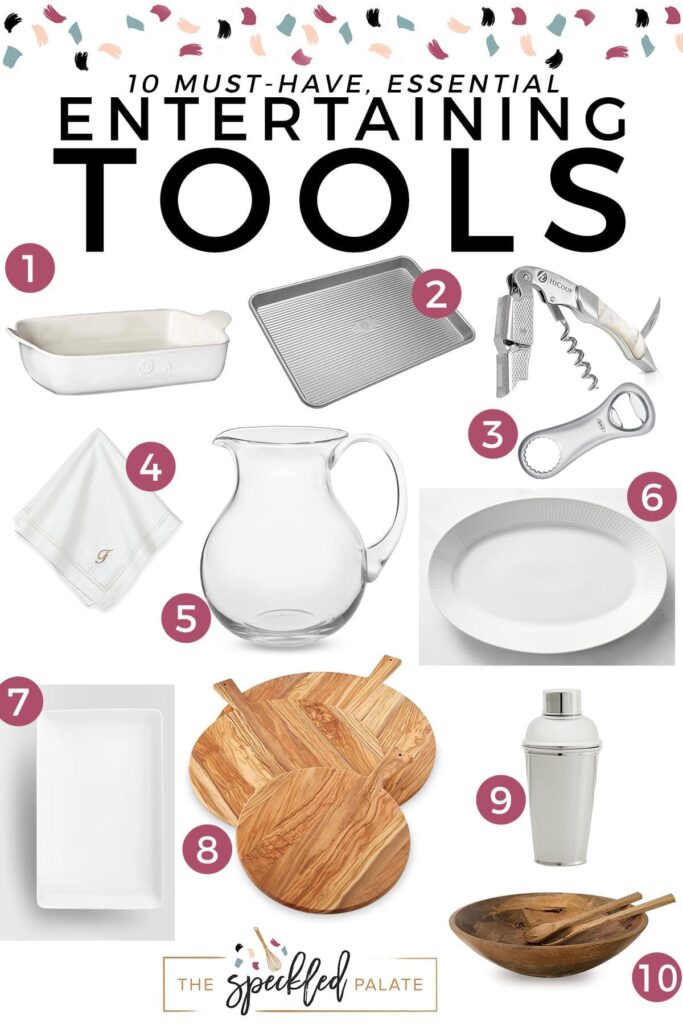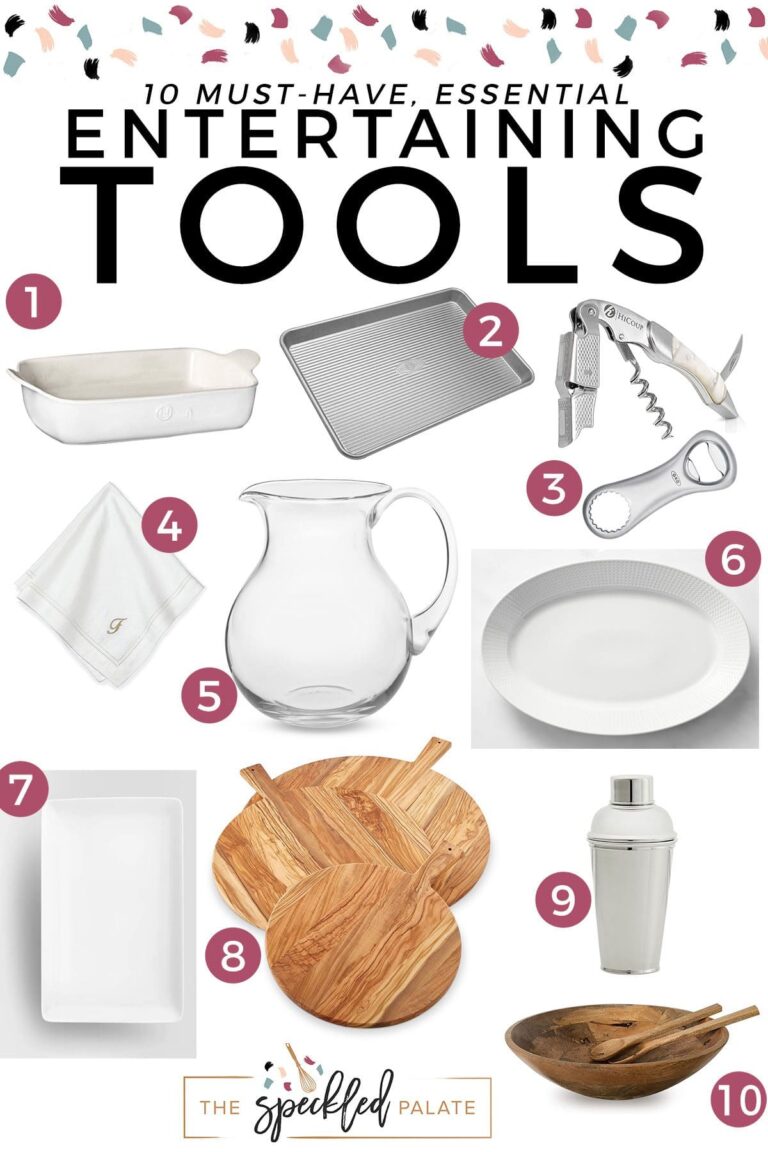 When we moved to Dallas, we resurrected a tradition of my husband's parents—a New Year's Day gumbo party.
We had no clue what we were doing the first year, but we quickly learned the ropes and had fun while opening up our home to friends.
We've hosted the party most every year, except a few where we had circumstances that prevented it.
And as someone who likes to host and entertain, I've learned there are some tools and products that you need to have on hand to make your hosting experience a successful one.
This is not a one-size-fits-all situation and that it's completely dependent on what type of event you're hosting, what you're serving and what you and your people like. Use this guide to help customize what are your perfect entertaining tools!
Why do I need to purchase specific products for entertaining?
To be honest, I love to use my most-loved kitchen products while entertaining… but sometimes, you need very specific tools to successfully host whatever event you're hosting.
The tools are going to be dependent on what food you're cooking and sharing. Because a cookie decorating party looks a little different than Friendsgiving.
Making Thanksgiving dinner? Check out my list of Turkey Day-specific tools here. You'll also probably want to stock up on some of the things below, too.
Baking cookies this season? Check out my 10 Best Baking Tools for Cookies.
Looking to host an event outdoors? Check out my Backyard Barbecue Essentials, which are outdoor entertaining essentials.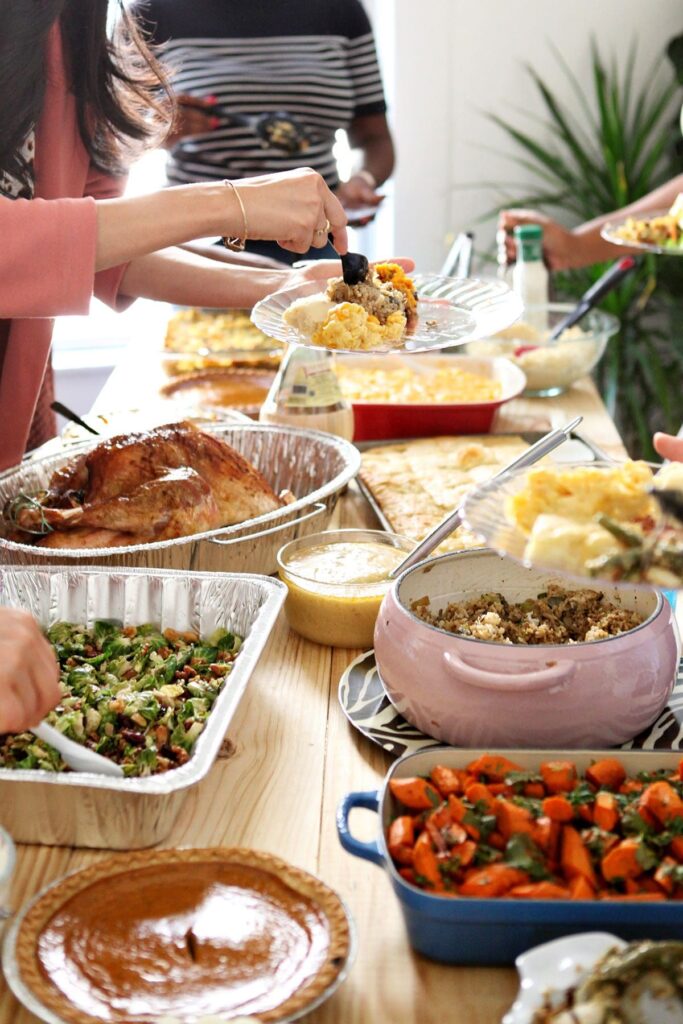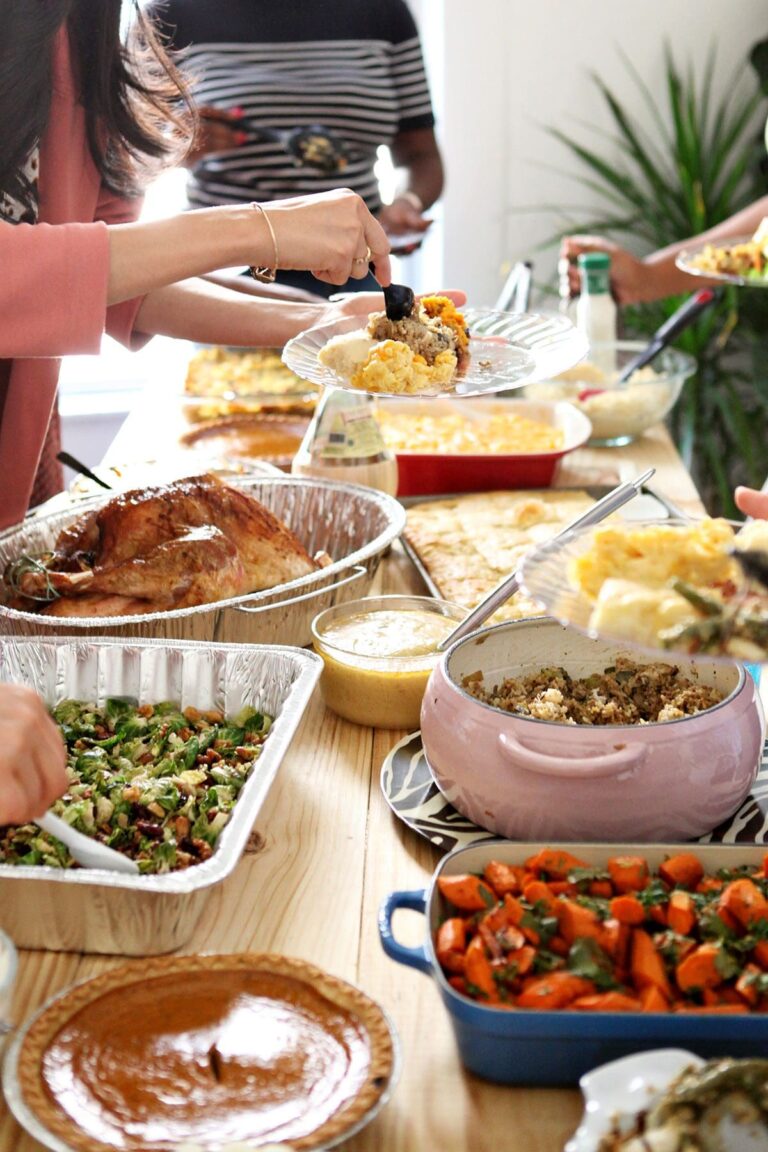 My top 10 entertaining essentials
The Speckled Palate participates in affiliate programs. As an Amazon Associate, I earn a commission from qualifying purchases. Please refer to my disclosure page for more information about these affiliate programs.
It's hard to choose just 10, and you need to know that this is not a complete list.
But these are some of the items I like to have when hosting any event.
When you're purchasing these items for yourself, consider color and shape and how you can use these in other situations, too. I tend to choose white platters and the like because they're easy to mix and match.
That said, feel free to use whatever you have on hand and get creative! Your dishes don't have to all be the same shape or pattern. Mix and match patterns to add some color and fun.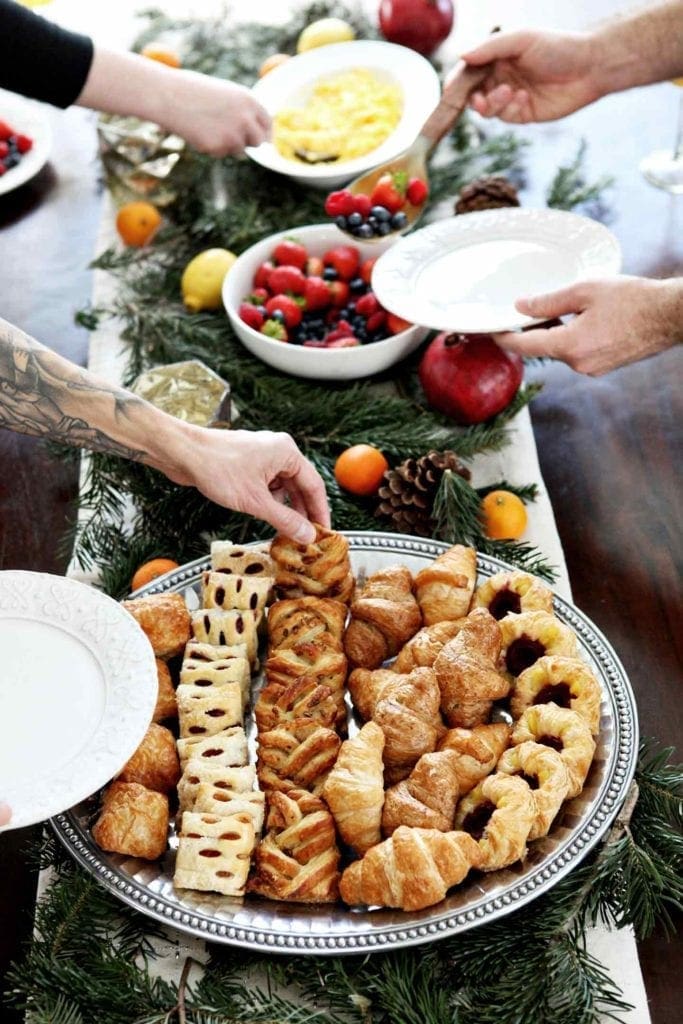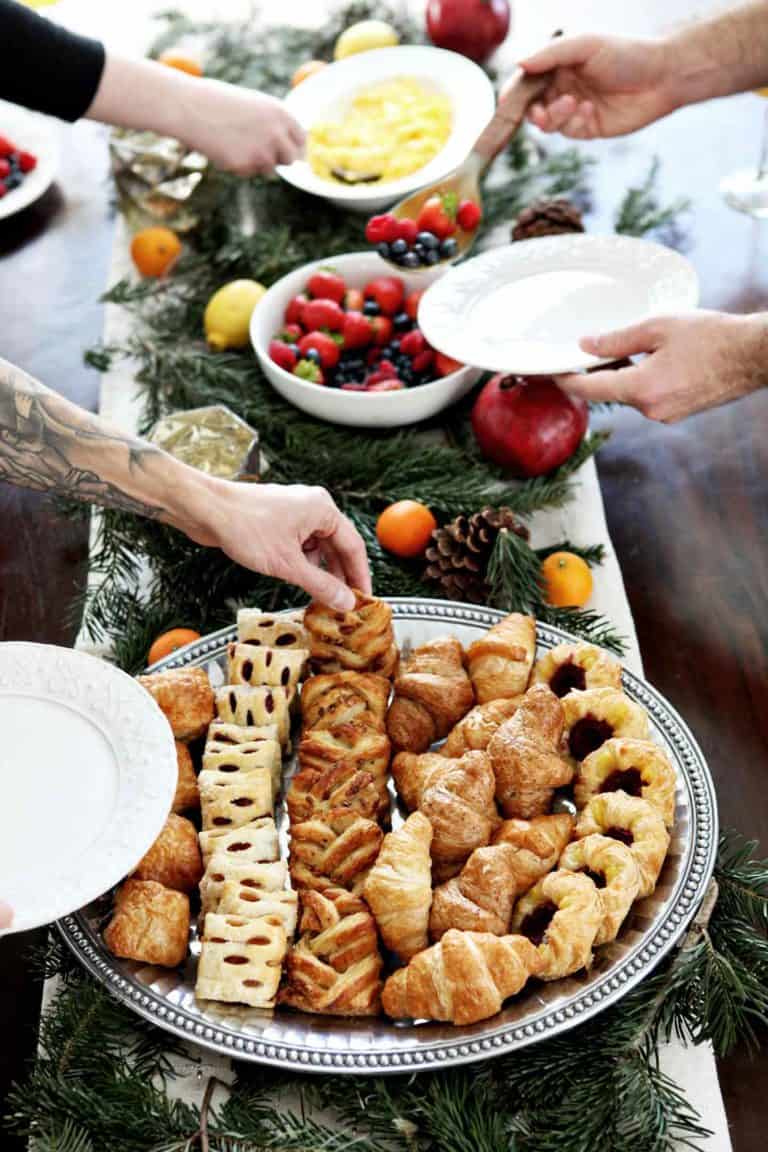 Other tools and products you need when entertaining
It should go without saying that you're going to need plates, cups and utensils for your guests to use.
Depending on the party we're hosting and how many guests are coming, we default to paper plates, compostable utensils and recyclable glasses because sometimes, it's unreasonable to think we'd have enough actual plates for the event itself.
(We are big fans of these compostable HarvestPack plates, Repurpose clear cups and GreenWorks biodegradable cutlery* affiliate links for parties, but you can use plastic or melamine reusable plates, cups and cutlery, too.)
Here are some of my favorites:
Dishes—you're going to want dishes that are dinner plates, as well as appetizer/dessert plates. You might also need bowls, depending on what you're hosting.
Utensils—like forks, knives and spoons
Wine glasses—contrary to popular opinion, I don't think you need to have a set of white wine glasses and a set of red wine glasses. Find a set that works for you (we really dig these stemless wine glasses) and have enough for your guests.
Cups—your guests need something to drink out of that's not wine, so consider what types of water glasses you might have
Ice bucket—because having an easy place for guests to access ice is important, especially if you've got a home bar set up.
Koozies—you can purchase/make personalized koozies for any kind of gathering you're hosting if you've got enough time!
A large vase for an easy centerpiece—again, this isn't essential, but if you come across a large and beautiful vase, you can make all kinds of centerpieces in it for cheap and easy.
Shop my favorite entertaining tools and products!
The Speckled Palate participates in affiliate programs. As an Amazon Associate, I earn a commission from qualifying purchases. Please refer to my disclosure page for more information about these affiliate programs.
[show_shopthepost_widget id="4623564″]