Backyard Barbecue Essentials
Fire up the grill this weekend and host friends and family for a backyard barbecue! Unsure what you'll need to have on hand to host your gathering successfully? I've got you covered with these Backyard Barbecue Essentials, which covers appliances and tools you'll want, as well as easy decor items that make decorating a snap, too. These Backyard Barbecue Essentials are everything you'll want and need for a successful backyard barbecue this season!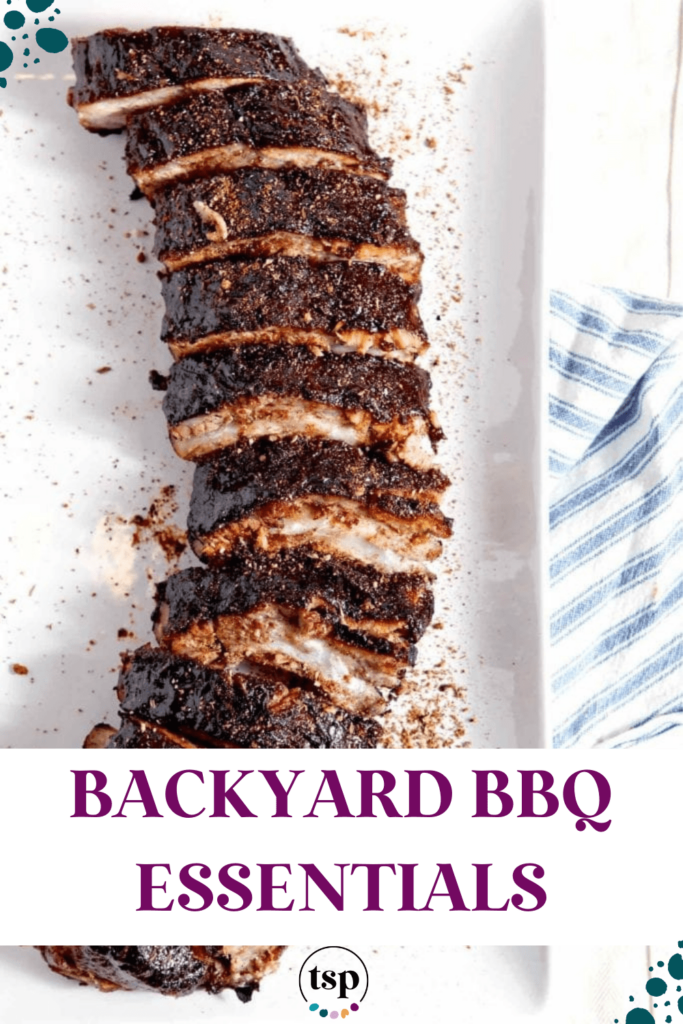 Hosting a backyard barbecue this season, but unsure what you need to begin?
You're in luck!
This handy dandy list of Backyard Barbecue Essentials is going to make sure you're set up for success as you prepare to host your backyard barbecue.
Backyard Barbecue Appliances and Tools
The Speckled Palate participates in affiliate programs. As an Amazon Associate, I earn a commission from qualifying purchases. Please refer to my disclosure page for more information about these affiliate programs.
Hosting a barbecue means you've got to have a few tools on hand. Snap up your favorites at your local hardware store, big box store or order 'em online to make it simple as can be.
Grill

Every barbecue calls for a grill! Whether you're making traditional barbecue or grilling hamburgers and hot dogs, you're going to need a grill at some point! (Bonus points: You can transform a grill into a smoker by adding a smoker box with wood chips to your grill.)
When it comes to grills, you've got so many options. Here are some things to ask yourself:
What is your budget?
How much space do you have to store your grill? (If you're in an apartment, you might consider getting a mini grill instead of a full-sized one.)
How often will you be using the grill? (Bonus question: Will you be transporting the grill with you to events?)
Do you want gas or charcoal? Charcoal requires a little more work and prep in advance, so I lean toward gas.
Consider these questions, then peruse your options before making a decision.
Instant Pot or Slow Cooker

Chances are, if you're hosting a backyard barbecue, that you're going to be cooking more than one item at a time. While a lot of your items will cook on the grill, you'll have other dishes that might need different treatment.
I love using a slow cooker or electric pressure cooker to make other dishes for a barbecue. Baked beans? Done a while lot quicker. Pulled pork? Cook it low 'n slow in the slow cooker!
Having one of these beauties on hand is suuuuuuuper helpful and allows you to have less hands-on work to do the day of your backyard barbecue. And that's a win, if you ask me.
Other Items Cooking-Related Items for a Backyard Barbecue
You won't just need appliances like a grill or a slow cooker. Oh, no. You're going to need some more specialty items to cook with, as well, and you might need more than one of them, depending on what you're making.
Serving Platters and Servingware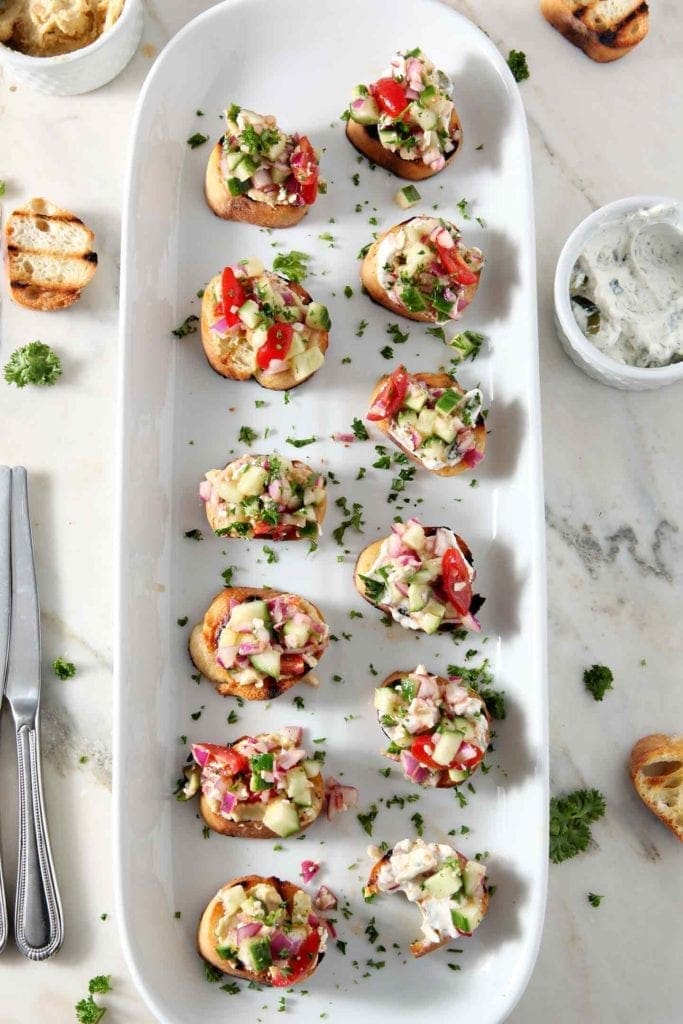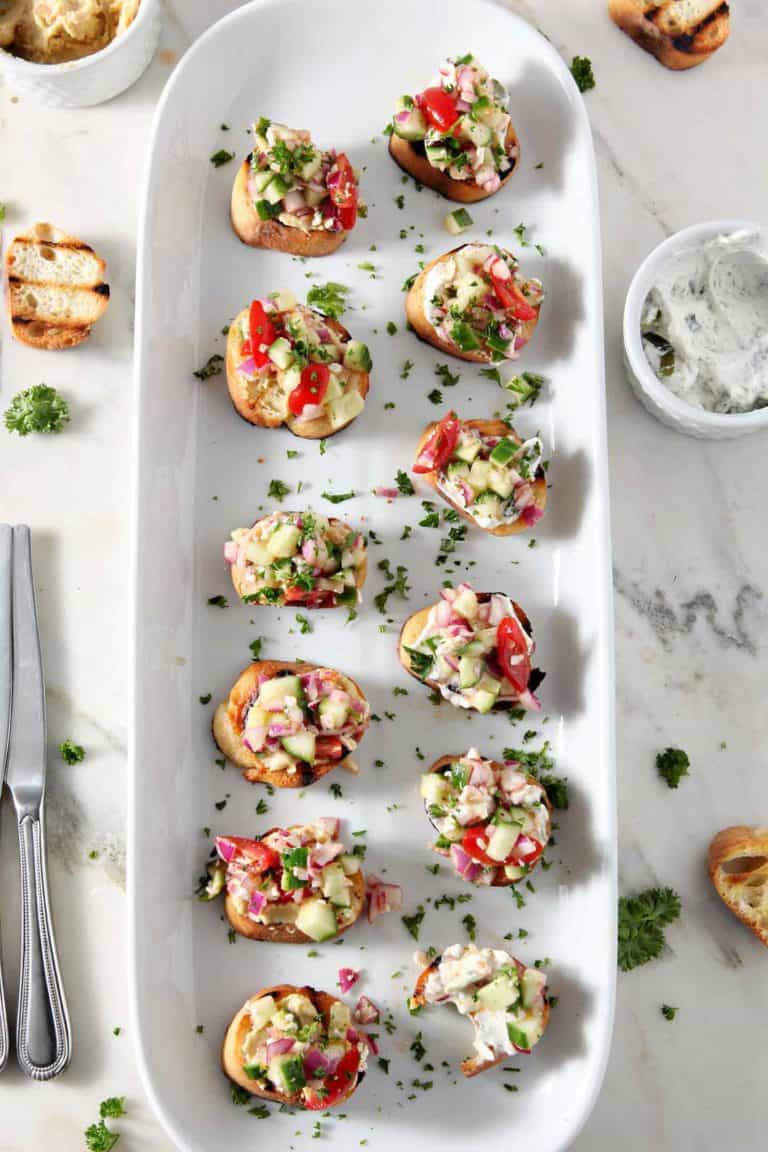 Traditionally, I like to go with white platters for serving barbecue dishes. That said, you can mix and match patterns and colors and make it work!
Some of my favorite dishes to use for a backyard barbecue include:
Eco-Friendly Plates and Cutlery
The older I get, the more conscious I am about my plastic usage. In the more recent past, we have decided to go with compostable plates, bowls, glasses and cutlery because I find this important.
Also, going with compostable/biodegradable serving pieces means less clean up for you, which is a win!
Easy Decor Ideas
Since I'm a perpetual casual entertainer, I keep a lot of these things on hand because you just never know when you're going to need them.
Some of my favorite things to have on hand for decorating at a backyard barbecue include the following…
Mason jars: You can serve drinks out of them! You can also display flowers in them. Whatever you decide to do will add a little rustic flair to your gathering.
Roll of food-safe brown paper: Perfect for a "tablecloth" so you don't have to worry about your actual tablecloth getting barbecue stains on it. (Been there, done that, earned the stain removing badge after the fact.)
String lights: Perfect for adding a little twinkle to your serving space, whether you're indoors or outdoors! I always envision barbecue being eaten outside, of course, and string lights add a lovely ambiance to any setting.
Citronella candles: If you live anywhere close to me, chances are, mosquitos will try to eat y'all alive when you're eating outdoors. Head off the bugs (and be sure to offer guests insect repellant, too)
…
What do YOU consider essentials for a backyard barbecue?