I'm embarrassed to say that before two months ago, I had never made pulled pork at home.
I mean, sure, I'd throw a pork shoulder into the crock pot with some barbecue sauce and hope for the best, but actually planning for homemade pulled pork? It just never happened.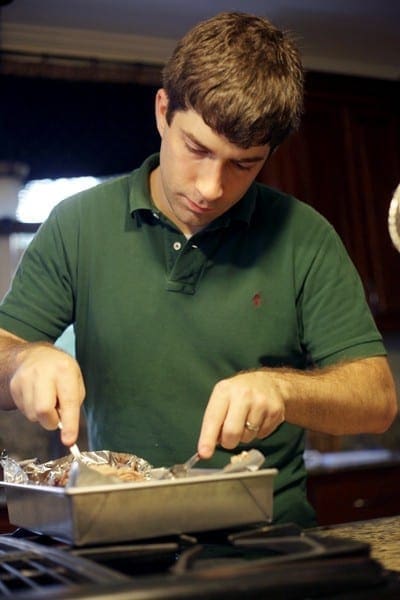 However, that changed the weekend Winston came home from the bar exam because I cooked up a barbecue feast that included pulled pork.
I didn't initially want to make it, but when it became clear that we might not have enough ribs for the number of guests who were attending, I purchased a pork shoulder and decided to wing it.
And that is exactly what I did.
When I got home, I threw it in the crock pot after coating it liberally with some Memphis-style dry rub. I let it cook on slow for four hours, then I transfered it from the crock pot (and its own juices) to a baking dish and popped it in the 225 degree oven for another four hours.
Then, when the meat was falling off the bone, I had my handsome husband pull the pork apart, making it perfect for pulled pork sandwiches, one of my favorite barbecue main dishes. (You should ask my family about this. It seems that whenever we go out for barbecue, I'm the lone soul getting a pulled pork sandwich because I love them so much.)
We let the pork sit with aluminum foil over it and put it back in the oven (which was off) to heat through for our guests.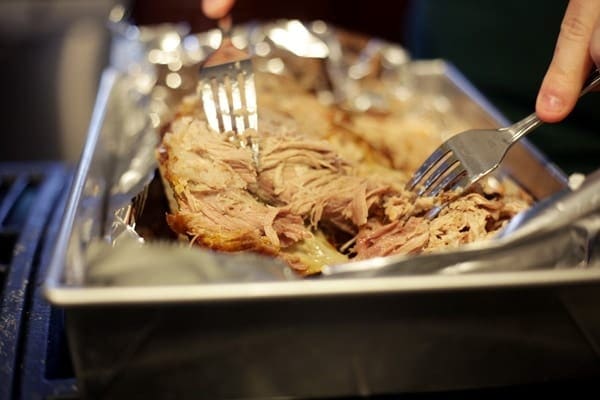 Doesn't it look delightful?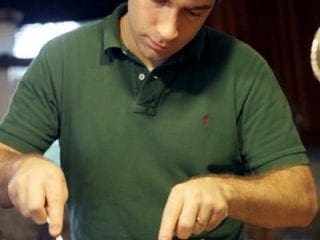 Yield:

12 servings
Pulled Pork Shoulder
Total Time:
8 hours
5 minutes
Knock the socks off guests with this Memphis-style Pulled Pork Shoulder, cooked in the slow cooker, then finished in oven. Once the pork shoulder is falling apart, shred it, then serve on a sandwich with slaw for the perfect summertime dinner!
Instructions
Use a paper towel to pat the pork shoulder dry after taking it out of its packaging.
Liberally season the pork shoulder with the barbecue dry rub. The entire exterior of the meat should be coated.
Place the pork into the slow cooker and cook on low for four hours.
Pull pork out of its juices and place in a lined baking dish.
Season the pork with more barbecue dry rub.
Cook in a 225°F oven for another four hours.
When the meat is falling off the bone, use forks to pull the meat apart and shred.
Serve warm and enjoy!
Notes
You can use this recipe for bigger or smaller pork shoulders. Just adjust the seasoning as necessary, as you'll want the exterior of the meat to be coated pretty well.
If you can't find a pork shoulder with the bone in, you can use a boneless shoulder instead. The cook time might be a little shorter, but it won't make a huge difference in the amount of effort or time this recipe calls for.
Recommended Products
As an Amazon Associate and member of other affiliate programs, I earn from qualifying purchases.
Nutrition Information:
Yield:
12
Serving Size:
1
Amount Per Serving:
Calories:

442
Total Fat:

32g
Saturated Fat:

12g
Trans Fat:

0g
Unsaturated Fat:

17g
Cholesterol:

136mg
Sodium:

103mg
Carbohydrates:

0g
Fiber:

0g
Sugar:

0g
Protein:

35g
Nutrition facts are an estimate and not guaranteed to be accurate.
Personally, the best thing about this recipe for me is that it's simple. And while it requires quite a time commitment, the actual hands-on time is slim to none.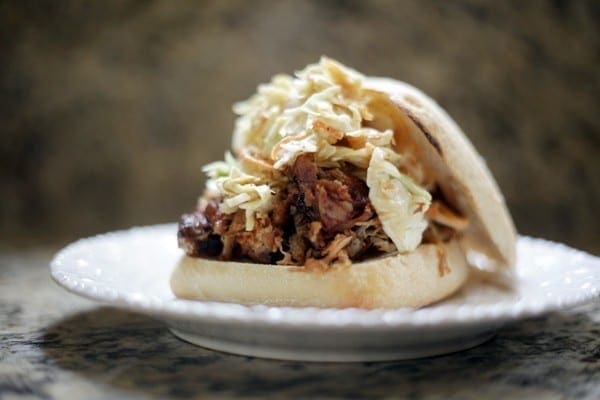 Once the pork is pulled and warmed through, all you need to do is scoop a liberal amount into a crunchy bun and top with barbecue sauce and coleslaw.
Then enjoy!