How to Host a Tailgate Party at Home
Hosting a tailgate party at home is a fun way to support your team and gather your people when you can't attend a game in person! With this guide, you'll learn the steps I take to host gameday at home, as well as tips, tricks and a sample menu, too.
Love watching sports at home and enjoying good food while you do? Don't miss Pepperoni Pizza Rolls, Sheet Pan BBQ Chicken Nachos and Hamburger Sliders with Bacon Cherry Compote.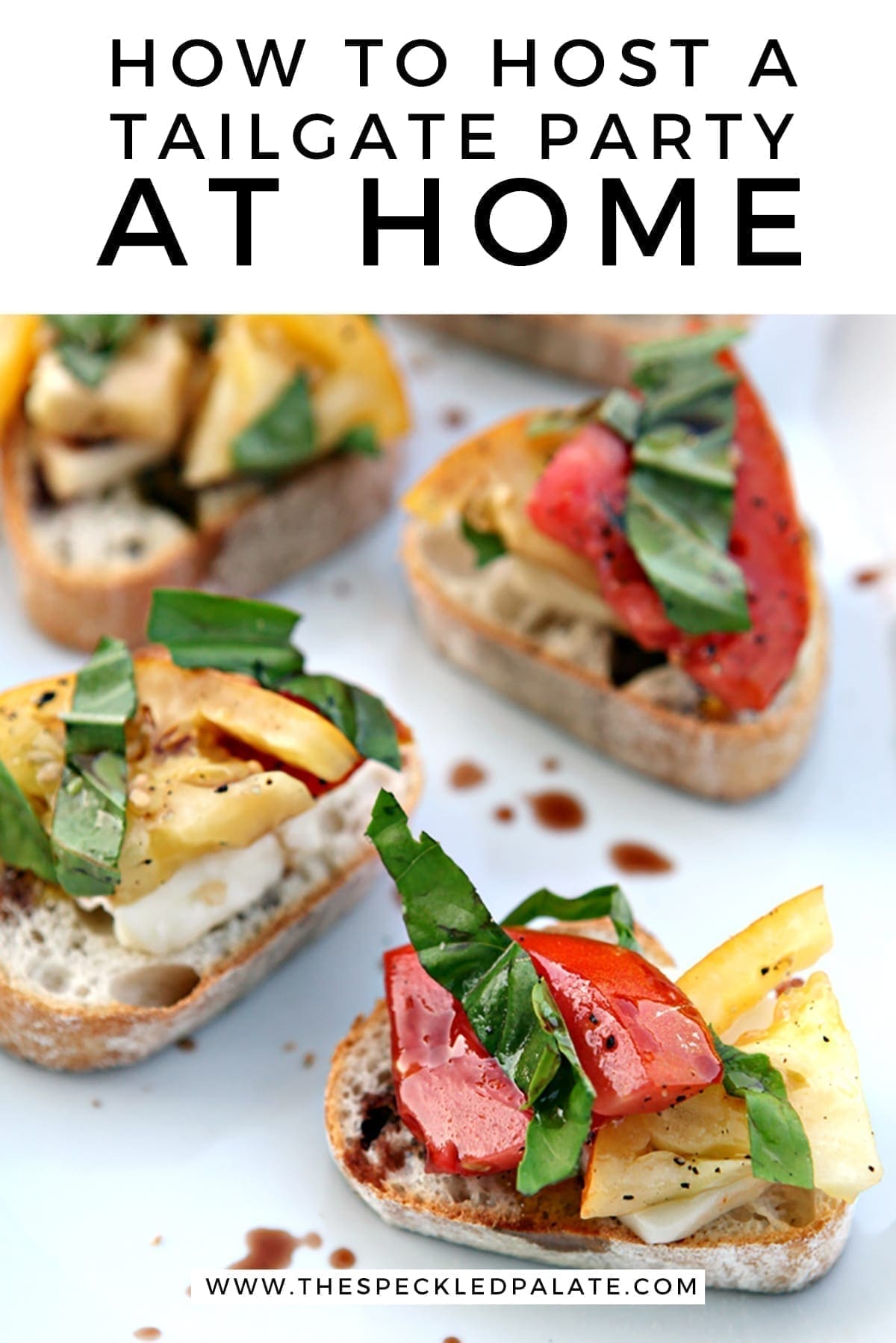 I know, I know—a tailgate party at home?
YES.
The world might be strange right now (hello, 2020), but football and other sports are coming back. While they might look a lot different than they have in years past, I think there's something to be said about making an occasion of it and hopefully cheering your team on to victory.
If nothing else, you'll have enjoyed some good food and a good drink, too, right?
Please use this post as a guide to make gameday a special occasion in your household. Also know that you can do this with your immediate family and that you do not have to invite guests to share it with you, especially if you're still not mingling much outside the home.
Today, I'm going to break down exactly how to host a tailgate party at home and the steps I follow whenever I have done this in the past. I'll also offer a sample menu, some quick tips and tricks to easy entertaining and more!
More gameday-related recipes: Shrimp Spinach Artichoke Dip / Louisiana Cajun Turkey Burgers with Étouffée Relish and Creamy Cajun Sauce / Meyer Lemon Shandies / Dr Pepper Chocolate Cherry Brownies
Want to learn how to host more events? Don't miss my How to Host series, which includes events like a Backyard Barbecue, Potluck and more!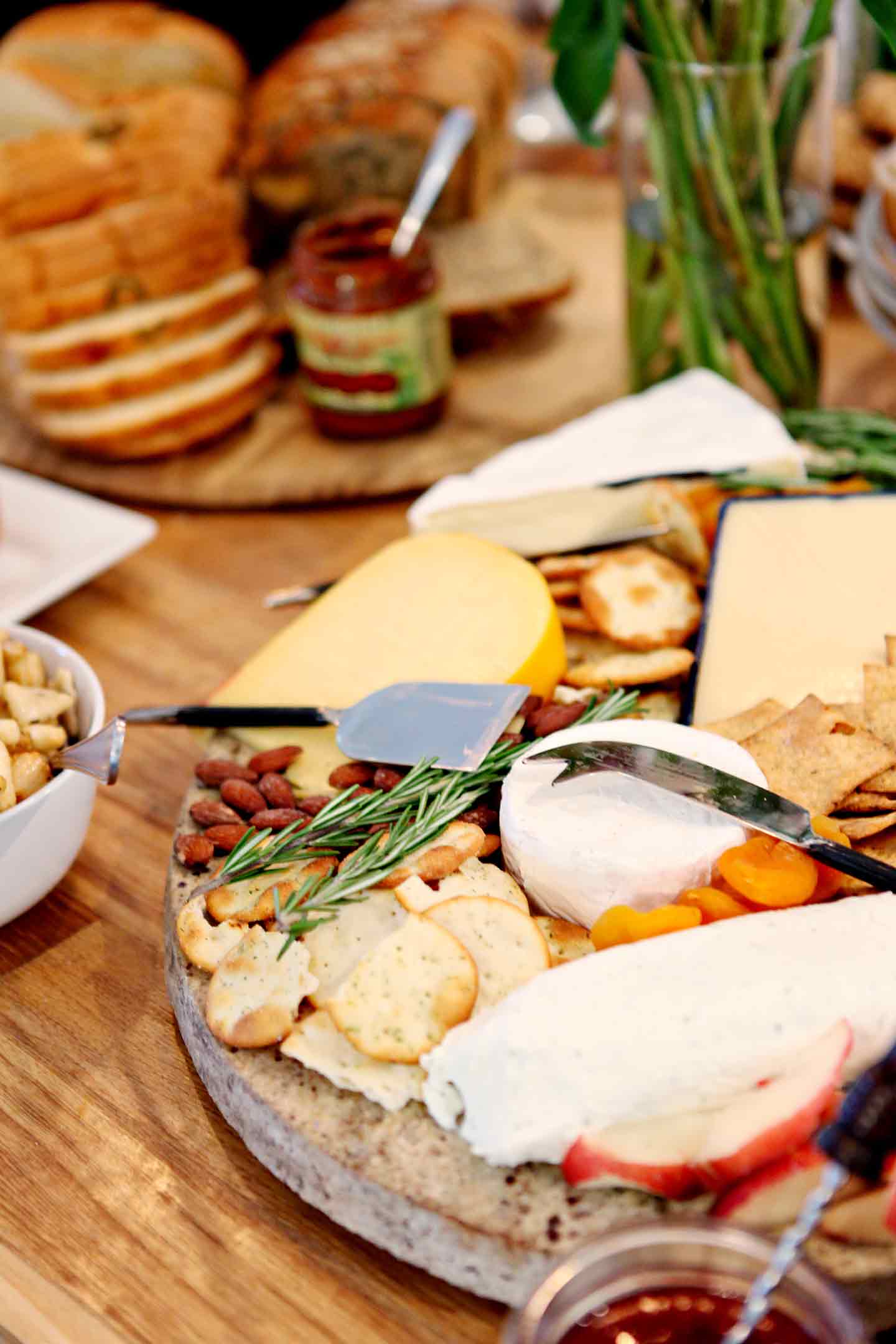 How to host a tailgate party at home
1. Set your time and date. Invite family or friends.
Obviously, this tailgate party is happening at your home and will coincide with whatever sporting event you're watching.
You can host guests outdoors if the weather is nice or inside, too. The key here is you doing you and doing whatever you're most comfortable with.
As a general rule, I like to invite my friends to arrive 30-45 minutes before the event is set to begin so we can mingle, share a drink and catch up for a bit before our attention is more focused on the television.
Also, if you don't want to invite friends but want to enjoy a gameday at home with your immediate family, you can follow these steps, too!
We only host 1-2 tailgate parties per football season in our house because it's more work (and because we have little kids.) Because of this, we do a LOT of tailgate parties at home with just the four members of our immediate family.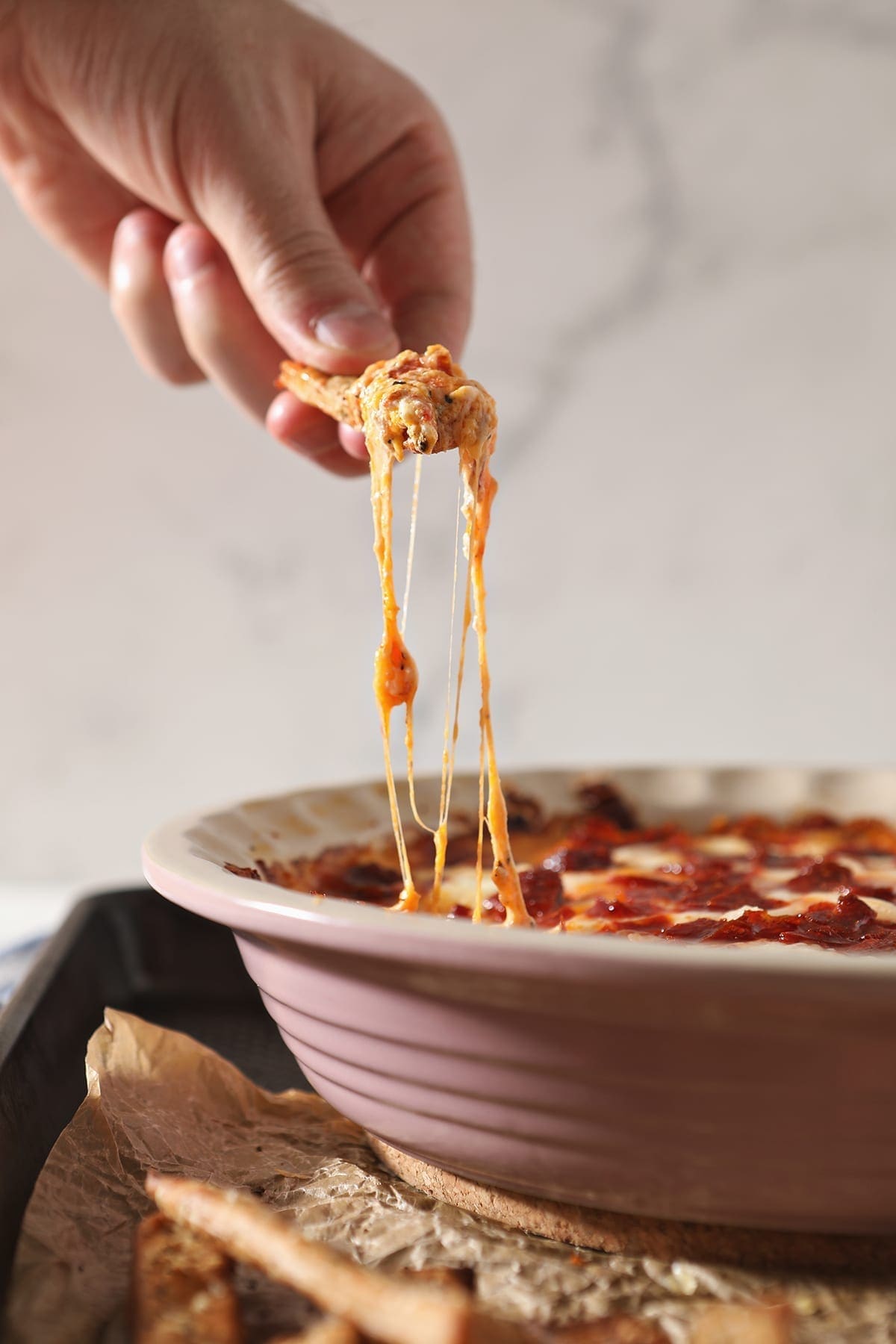 2. Put together your gameday menu.
Whenever I'm making a menu for a gathering of any sort, I take a few things into consideration:
How many people am I hosting? Remember, the number isn't important here, but it plays into how much food you're going to make. Love to Know has this awesome guide about how much food to serve people in different instances.
Do you want your tailgate party to have a theme? If so, choose your food based on this, like a Mexican Flavors Night. You could decide the theme based on where your team is from (hello, South Louisiana food at our football parties—I see you!) or you could choose a cuisine you love and travel the world via your tastebuds.
Do any of these people have food allergies or sensitivities that I know about? If so, how do you provide safe food for them to eat? I'll oftentimes reach out to these friends and double check with them what's safe, as well as read labels on my food. Depending on the sensitivity or allergy, I'll outsource to takeout from a safe place.
What kinds of foods will be less messy (if there are kids in attendance)? Chip crumbs are real, so are dip drips. Finger food for kids is tricky, especially if they're moving around, but as a rule, I like something that's one bite and less messy. (Think something like these Bruschetta Pinwheels and Pesto Sun-Dried Tomato Pinwheels.)
What kinds of foods are hands-off? As a rule of thumb, slow cooker and Instant Pot recipes are great for hands-off cooking so you can enjoy the time with friends without bustling yourself all over the kitchen preparing dinner. You can also make dishes like this queso on the stovetop and keep it warm in one of these devices.
What recipes require the least amount of work possible, but deliver deliciousness and ease? This will play into what you and your guests like to eat.
When I've thought these through, I will search through cookbooks and recipes online to find the perfect combination of foods for us to enjoy as we cheer on our team.
If it's just my immediate family and myself doing this, I'll make 1-2 appetizers that we can snack on during the first half of the game, a smaller entrée to be enjoyed at halftime (or intermission) and dessert. I always have drinks for adults and kids, too.
Also, if you don't want to make food for your tailgate party, order takeout from a favorite restaurant or purchase pre-made party items at your local grocery store. A tailgate party doesn't have to include homemade food if it's easier for someone else to do the cooking.
Erin's Tailgate Party Menu Ideas
Whenever we have a tailgate party at our home, I like to offer recipes that are easy peasy for me to put together and ones that don't require a lot of time, should I need to make them the day of the event.
Here are some of our favorites:
Here's another option for a gameday menu: Easy Entertaining Gameday Menu
Also, here are some good tailgate party drinks, in case you're in the market for those: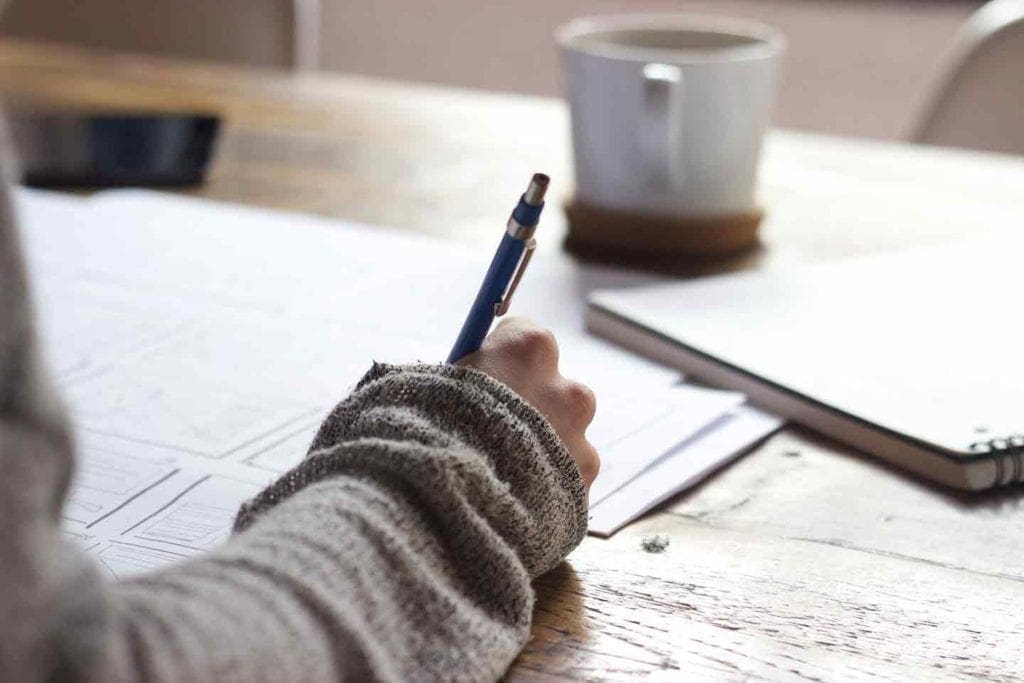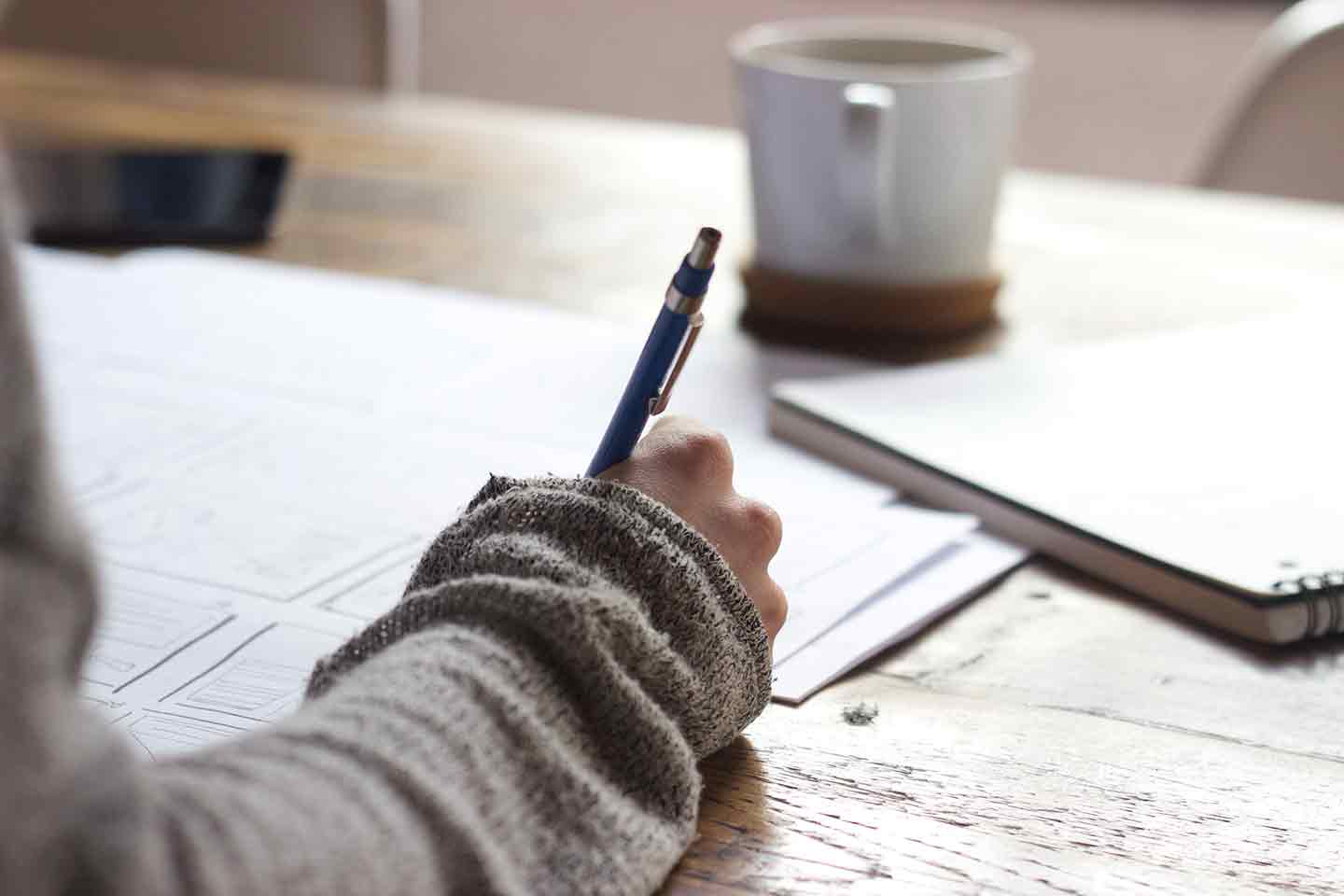 3. Make your cooking timeline.
Every event I host, I write a timeline for the cooking and execution of the dishes. The same goes with hosting a tailgate party at home.
How do I make a cooking timeline?
First and foremost, I print out any recipes that I've gotten online. I also open up whatever cookbooks I'm cooking from, too.
Go through each item on the menu and write down how long each one takes to cook, INCLUDING anything that calls for brining, chilling, etc.
I make notes of anything that needs to for sure be made the day of vs. stuff that can be made in advance.
I decide my food serving time (which will generally coincide with the game itself) and work backwards to know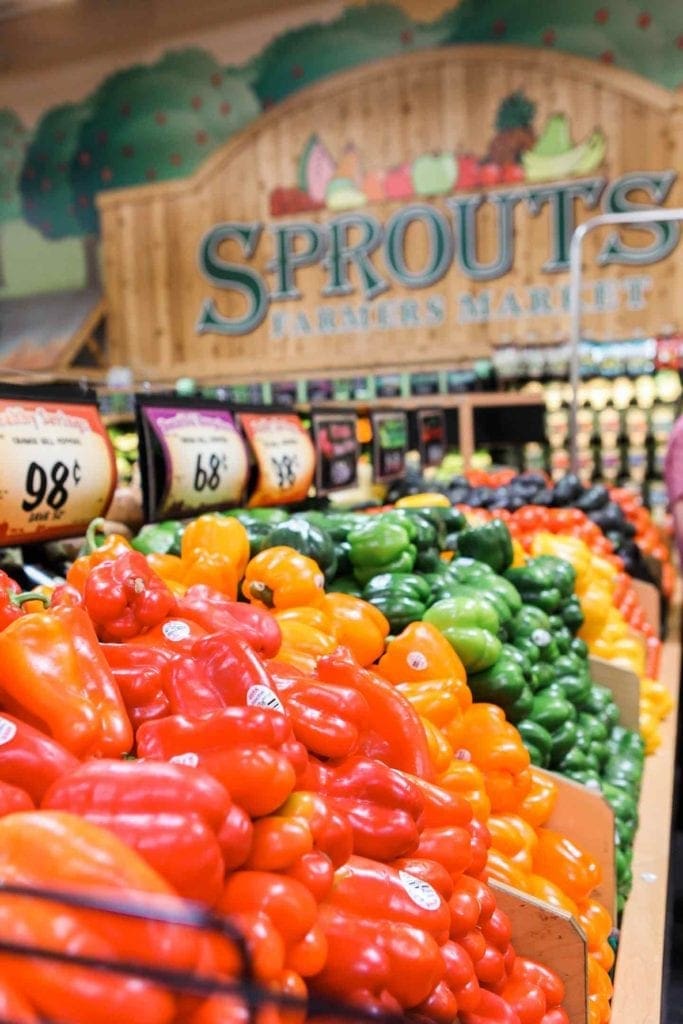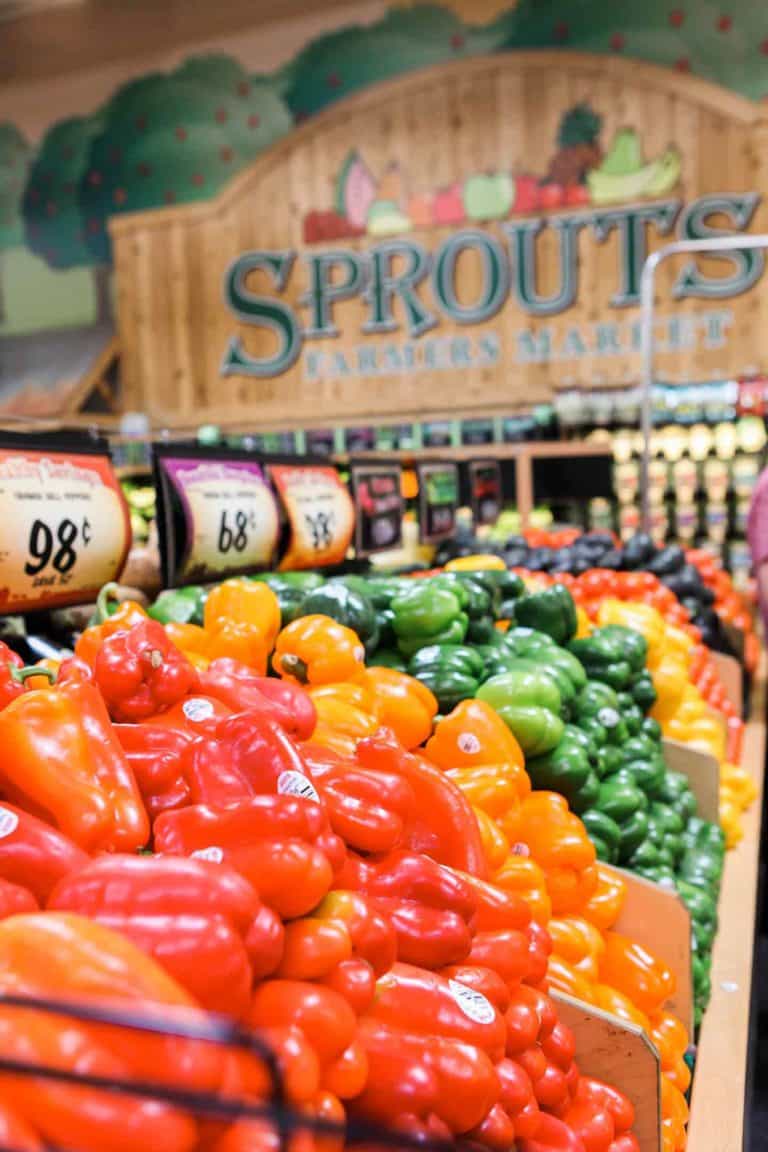 4. Make your grocery list, and shop.
The Speckled Palate participates in affiliate programs. As an Amazon Associate, I earn a commission from qualifying purchases. Please refer to my disclosure page for more information about these affiliate programs.
Depending on when you're hosting your gathering, you can do this a few days in advance. You can also order in groceries from a service like InstaCart or Amazon Fresh.
Get everything you could possibly need, including paper plates, cups and cutlery. We are big fans of these compostable HarvestPack plates, Repurpose clear cups and GreenWorks biodegradable cutlery, but obviously, you can use plastic or melamine reusable plates, cups and cutlery if that's more your speed.
Need beer, wine or spirits? Add that store to your list (if your state requires you to go to a specialty store), and purchase what you need in advance so you don't have to run out the day-of. Drizly also delivers booze to homes, if you don't want to leave yours.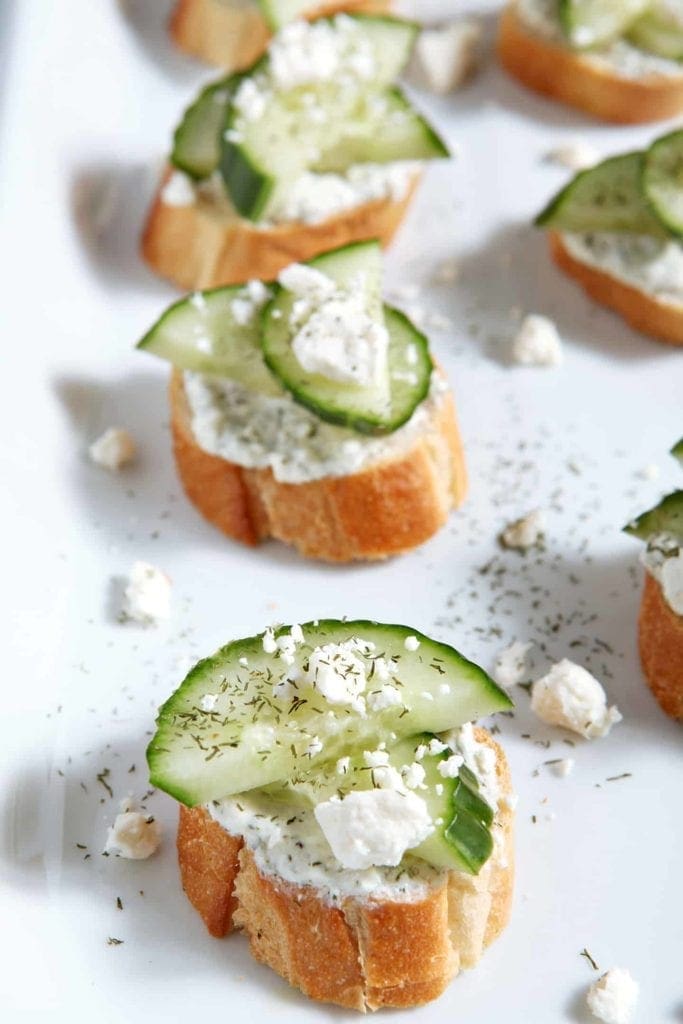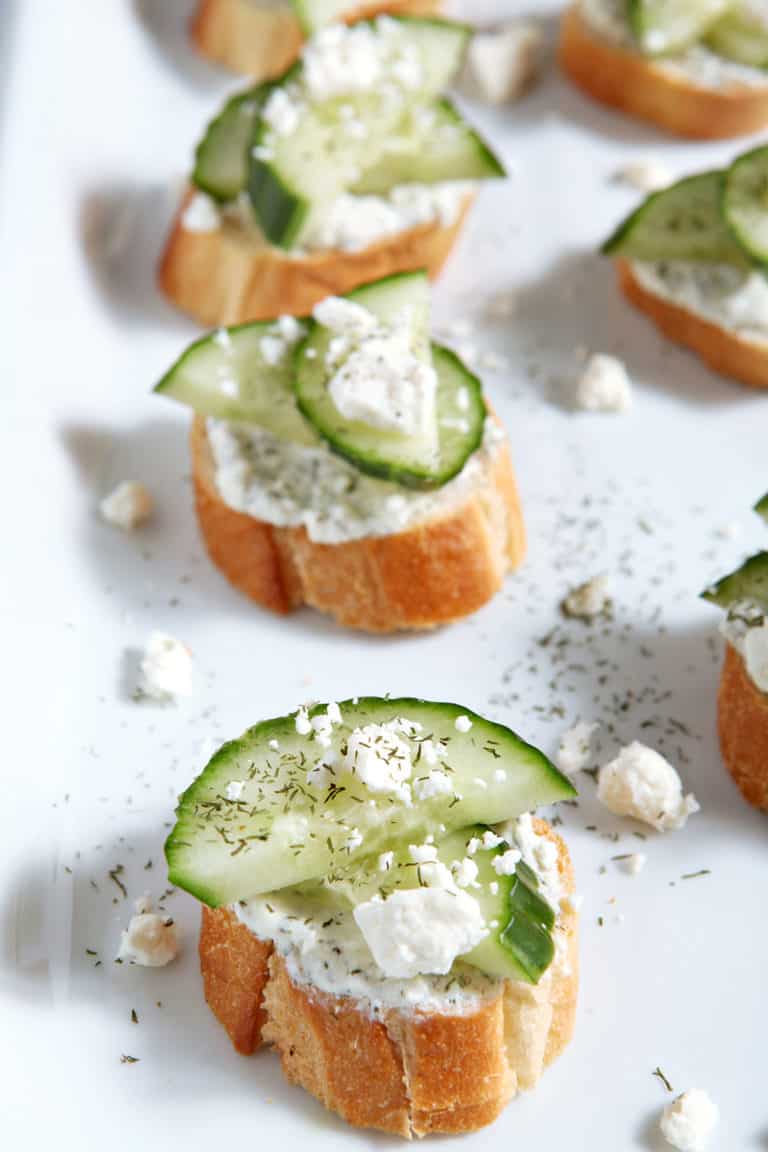 5. Decide how you're going to set up and decorate, what you'll serve your food on and get any other supplies.
I'm a lazy hostess, meaning I don't really decorate much beyond what is already in my home. For an at-home tailgate party, I might throw in pops of our team's color (so we'll potentially have purple and yellow napkins during the fall months.)
If you're the type of person who wants to hang banners, make centerpieces and provide team-themed plates and cups? You should absolutely do it. I'm just saying that for me, personally, that's always a secondary concern, and thus, I never decorate with 'em.
Also, whenever I host, I like to have an idea of what dishes I'm serving on what platter/try, and I actually decide this in advance. In fact, I like to get out my dishes and label them with a sticky note to say what is going in them.
Heck, you can label and out them back in the cabinets until the day of.
Here are some of my favorite dishes to use for entertaining at home:
Large Bowl in any color of your choosing.
Pottery serving bowls
That said, feel free to use whatever you have on hand and get creative! Your dishes don't have to all be the same shape or pattern. Mix and match patterns to add some color and fun.
You can learn about My Favorite Easy Entertaining Tools and Products, too!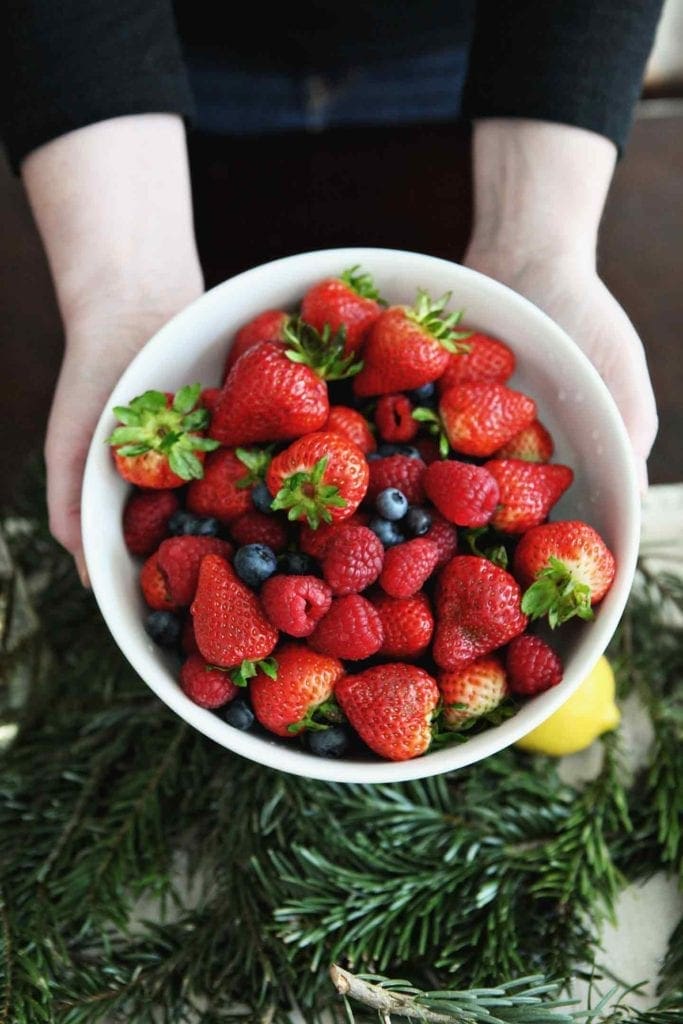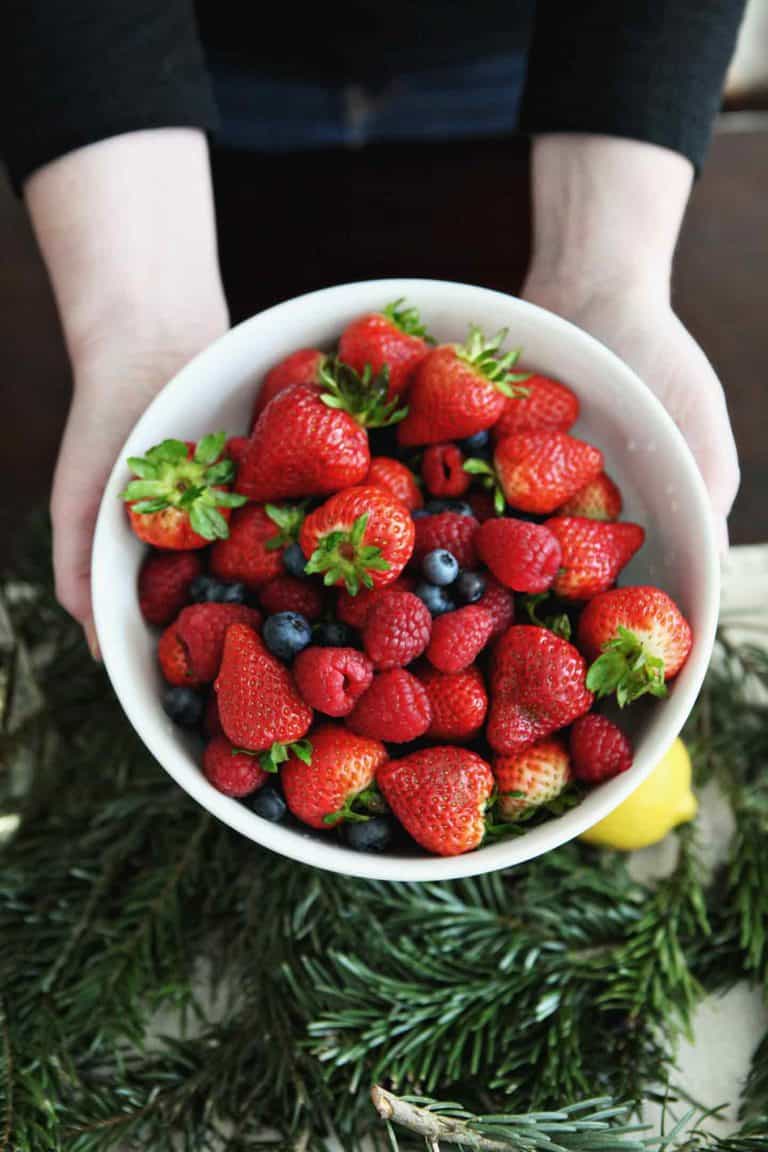 6. Prepare anything you can in advance.
This will depend on your menu—but if you choose a menu that gives you this option, you'll have more time the day of your gathering.
Here are some examples of things you can prepare ahead of time:
Chop fruits and veggies the day before. (Obviously, some fruits and veggies will keep better than others, so use your discretion. For example, chopping an apple or a banana one day in advance is a bad idea. Strawberries are OK if you want them to have tons of juices, but otherwise, hold off.)
You can also purchase pre-chopped items at the store, like onions or even a bag of salad greens. Do what you need to do to make it easy on yourself!
Mix the salad dressing in a mason jar. Set it aside until guests have arrived to pour on top of the salad.
Bake your dessert the day before.
Mix a drink like Blueberry Lemonade the morning of, and let it chill in the fridge all day long!
Obviously, this is all dependent on your menu, but it can be done. Really sit with your menu and decide it intentionally so that you can give yourself as much wiggle room as possible.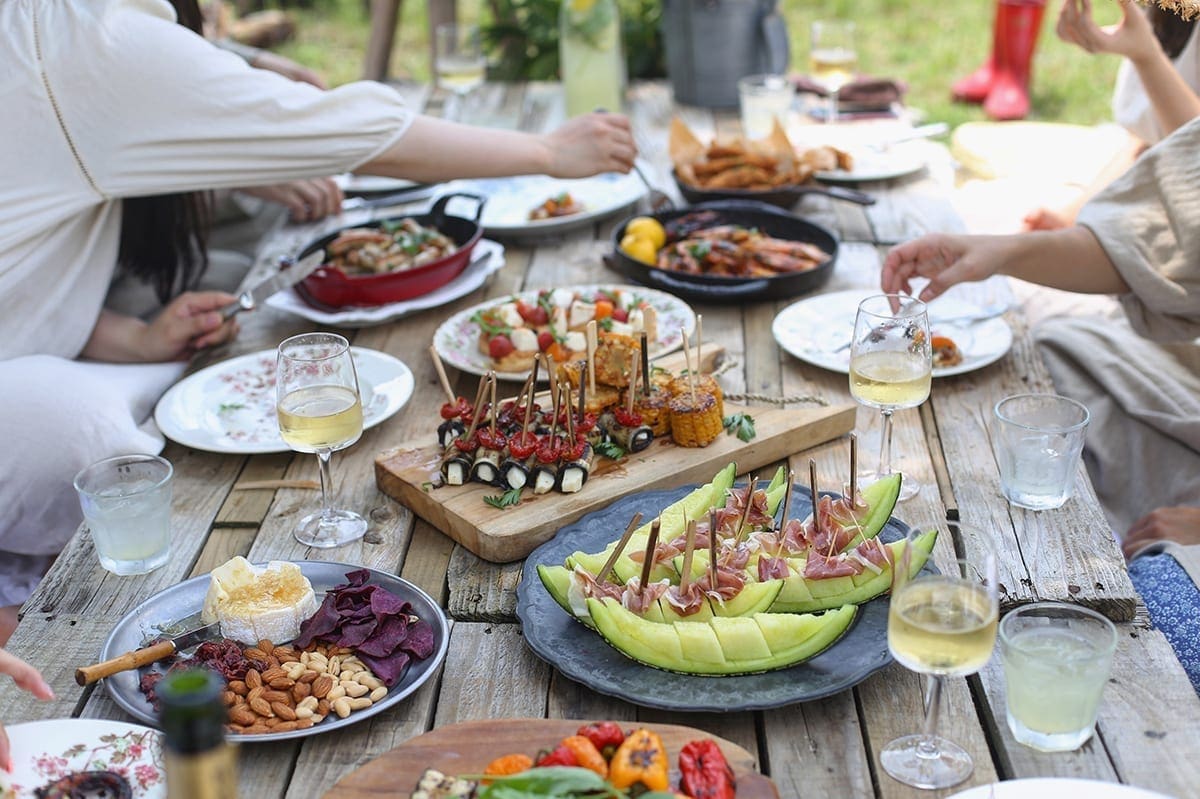 7. Make it happen, and have fun!
I know, I know, I know. Hosting and entertaining are stressful, and it's HARD when things go awry.
Such is life, y'all.
You might not be able to control your grill's temperature or your food processor dies mid-day… but you can control how you respond to things going wrong.
I say this because the first time we hosted folks for a backyard barbecue that involved ribs, our ribs CAUGHT FIRE.
Pour yourself a drink if that'll make your nerves a little less frazzled. Enlist help of guests. Serve your appetizers early (or send someone to the store for salsa and chips if the entire meal's timeline is off.)
You can do this—and you can do it in style while interacting with your guests and having a good time.
Again, if you don't want to make food for your tailgate party, order takeout from a favorite restaurant or purchase pre-made party items at your local grocery store. We've gotten pizza and fajitas for various gatherings over the years, and they've always gone over well.
Your tailgate party doesn't have to include homemade food. I prefer to do the cooking at mine because I adore making food, but I know not everyone does, and I want you to know that purchasing stuff from the store that's already been made is absolutely acceptable for this, too!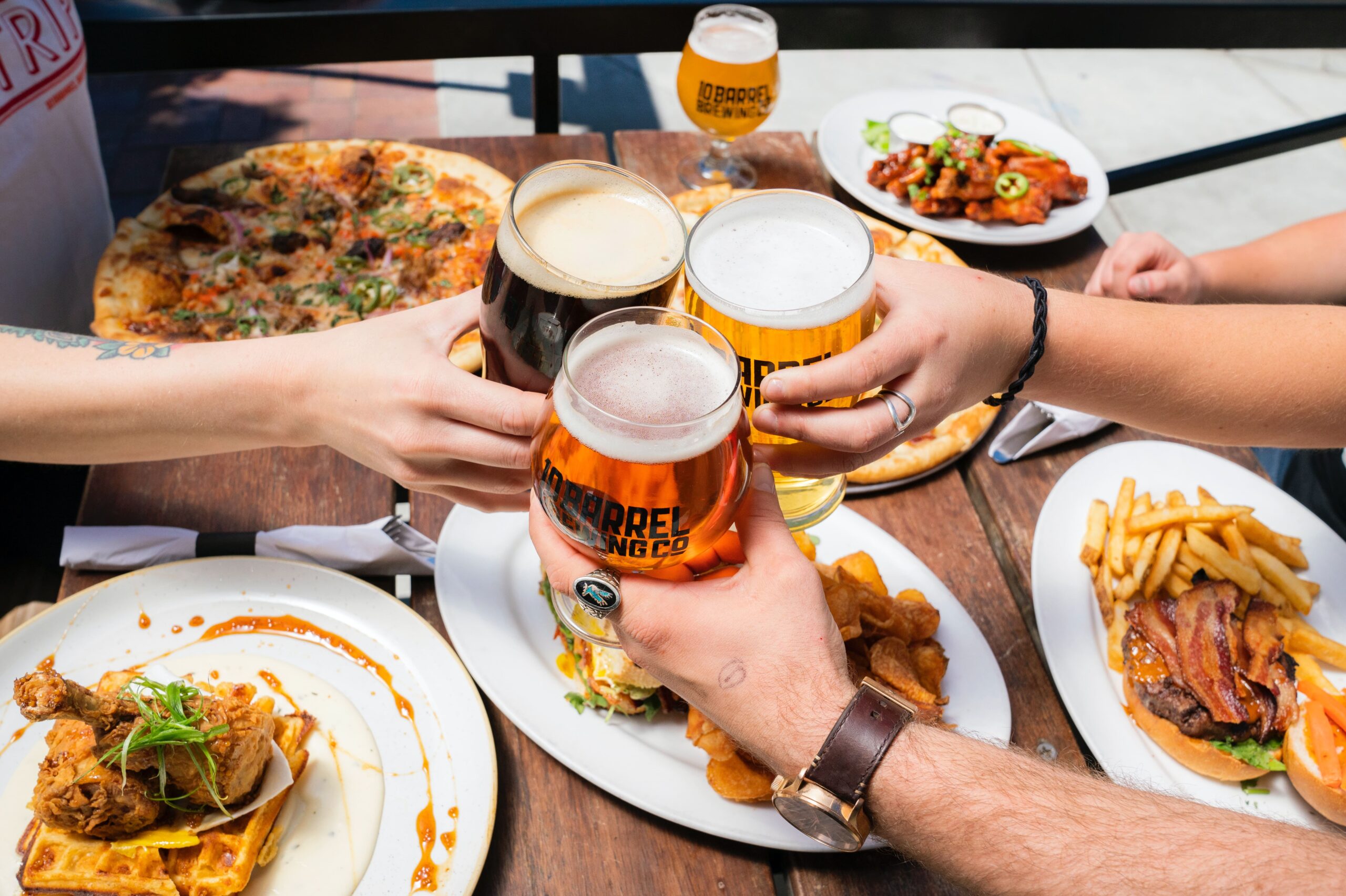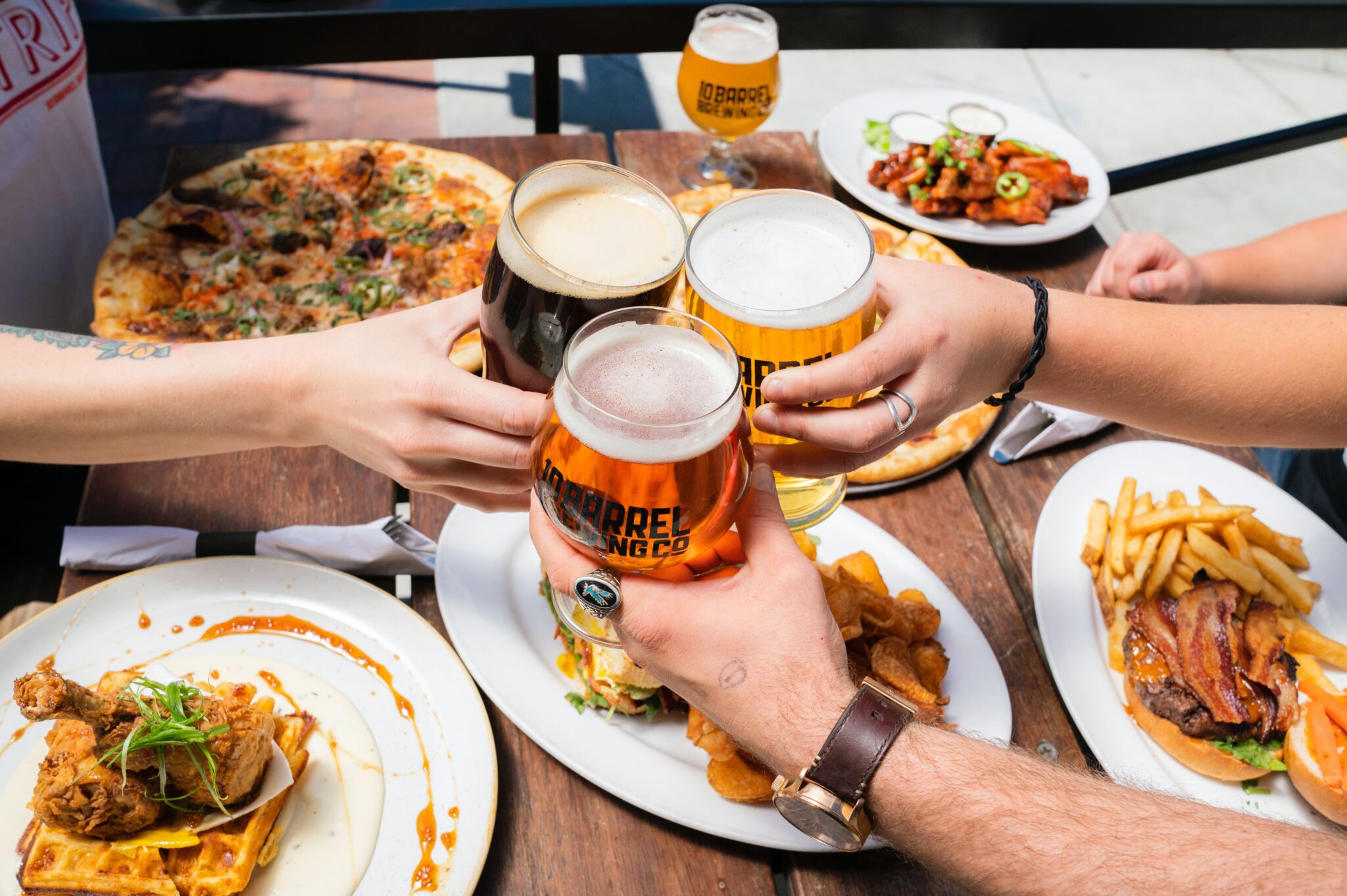 Frequently Asked Questions
What is a tailgate party?
Normally, a tailgate party happens at a stadium/area around where your team is playing a game.
However, just because you can't attend a game in person does not mean you can't enjoy a tailgate party in the comfort of your own home. The upshot is that you're indoors (and it's not a bajillion degrees outside!) and you don't have to figure out what dishes to bring that'll stay hot/cold while you and friends mingle at your team's place of play.
Why should I host a tailgate party at home?
Times are strange right now, and while sports are back, attending them in person is challenging, at best, or impossible, at worst.
Because of this, having a tailgate party at home is the perfect way to support your team! In addition to this, you don't have to purchase tickets, sit outdoors in the heat, eat whatever (bad) stadium food is available and more… you can customize the experience to your tastebuds and to your family's wants and needs!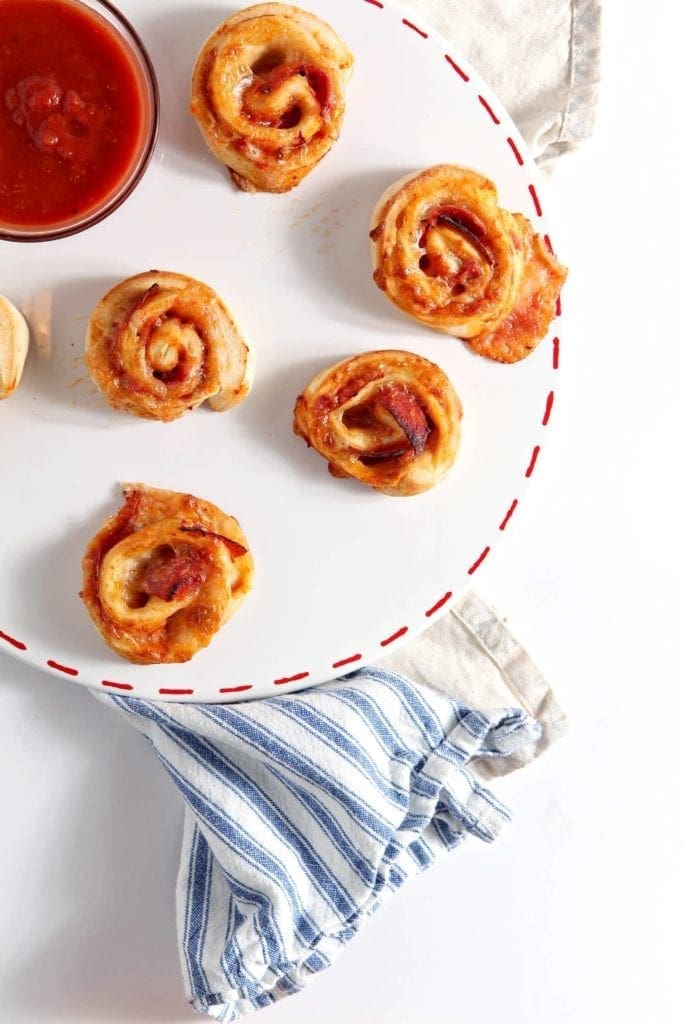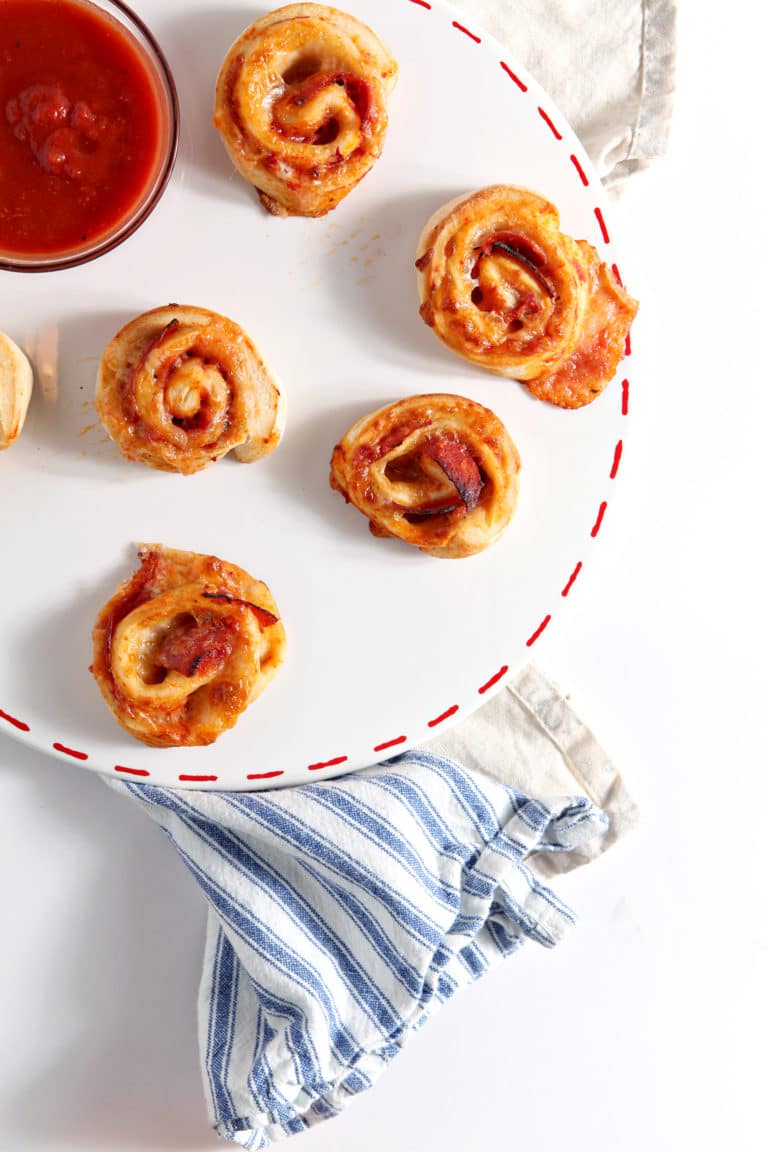 Easy entertaining tips for hosting success
The week before your gathering, clear out your fridge. This way, you can make extra platters that are ready to go with food that you can pull out when dishes need to be replenished. This makes it to where you can enjoy yourself without having to constantly be doing something in the kitchen.
Empty your dishwasher before guests arrive. This way, you can throw any dirty dishes into it and not have to worry about cleaning dishes when you're supposed to be spending time with your people.
Make sure you get the channel the game is on! There's nothing sadder than hosting your people and realizing that the channel is unavailable or blacked out.
Purchase ice from the store, and keep the bag in a cooler along with whatever drinks you're offering!
Yield:

Enough to feed a crowd!
How to Host a Tailgate Party at Home
Total Time:
1 hour
45 minutes
Hosting a tailgate party at home is a fun way to support your team and gather your people when you can't attend a game in person! With this guide, you'll learn the steps I take to host gameday at home, as well as tips, tricks and a sample menu, too.
Materials
Paper plates (or plastic/melamine reusable plates)
Paper napkins
Utensils, depending on the dishes you're serving
Plastic/compostable cups (or unbreakable reusable cups/drink glasses)
Serving platters and bowls
Drink pitcher
Tools
Grill (depending on your menu)
Slow cooker / Instant Pot
Tongs and a spatula
Instant read meat thermometer
Instructions
Set time/date. (This will coincide with whatever sporting event you're watching.)
Write and make your menu. Don't forget appetizers, dessert and drinks!
Make your cooking timeline. Be sure to build in a little extra time so that if something takes longer than expected, your food will still be ready in time.
Make your grocery list, and shop. (If you don't want to leave home for this, you can order in both groceries and alcohol, too.)
Decide how you're going to set up and decorate, as well as what you're going to serve your food on. Purchase any other necessary supplies.
Make any dishes you can in advance. Prep as many ingredients in advance as possible to give yourself a little wiggle room and leeway on the day of your tailgate party.
Make it happen, and have fun!

Notes
Please know that the prep time and active time of your party planning and hosting will be entirely dependent upon a few things:
How many dishes you're making, and how many can be made in advance
The number of guests you're hosting
How much additional decorating you decide to do for your gathering. Any amount is OK!

The most important thing to remember about hosting a tailgate party at home is to prepare in advance and that this is about having FUN, not about stressing yourself out.