5 Tips for a Successful Potluck
Gathering friends and family for a potluck meal? Plan for the perfect event by using these 5 Tips for a Successful Potluck Party! An outstanding potluck involves guests (and inviting them to bring a favorite dish of theirs!), planning, preparation, organization and a little more… but it doesn't have to be overwhelming. Knock your potluck out of the park with these five simple tips, which are applicable to bloggers and non-bloggers alike!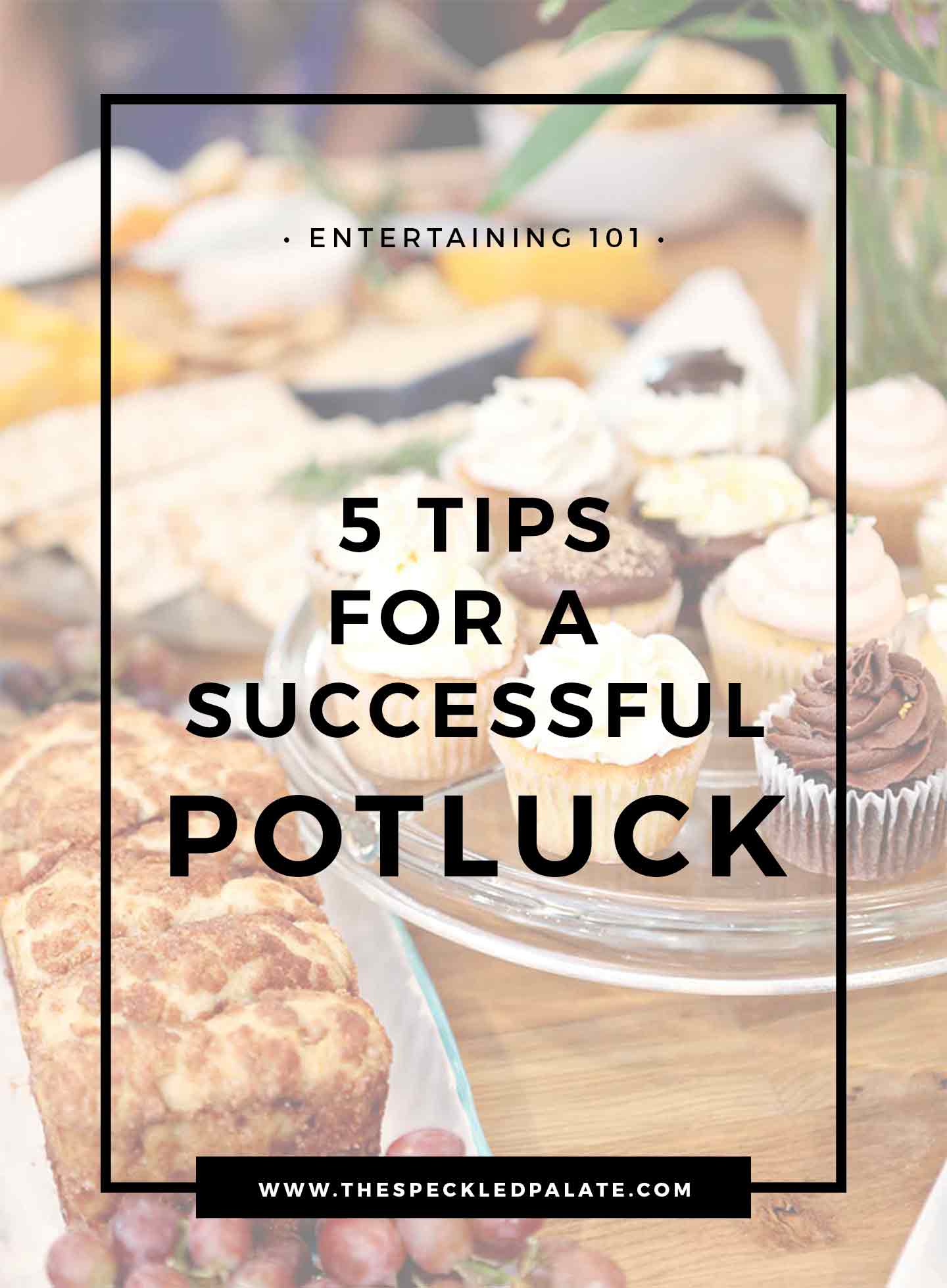 Disclaimer: The links below are affiliate links. If you click through and take action, I will receive a small commission. Please refer to my disclosure page for more information about the affiliate programs The Speckled Palate participates in.
Is it any surprise that food bloggers know how to potluck?
(The answer should be a resounding, "NO!")
A few months ago, Dixya reached out to me and other DFW blogger to see if we'd be interested in getting together this summer. I wholeheartedly agreed… and earlier this month, she invited us to her home for the first DFW Bloggers Summer Potluck!
We had an absolute blast… and after attending that party, I wanted to share some tips I learned from Dixya and the other ladies about having a successful potluck.
Hint: It's all about the food and preparation. 😉
Looking for tips for hosting other events? Check out my guides for hosting Date Night at Home, How to Host a Cookie Decorating Party, How to Host a Mexican Dinner Party, How to Host Brunch at Home (or How to Host a Holiday Brunch). Looking to NOT host a dinner party? Here are 5 Excuses Not to Host a Dinner Party (And Why You Should Do It Anyway)!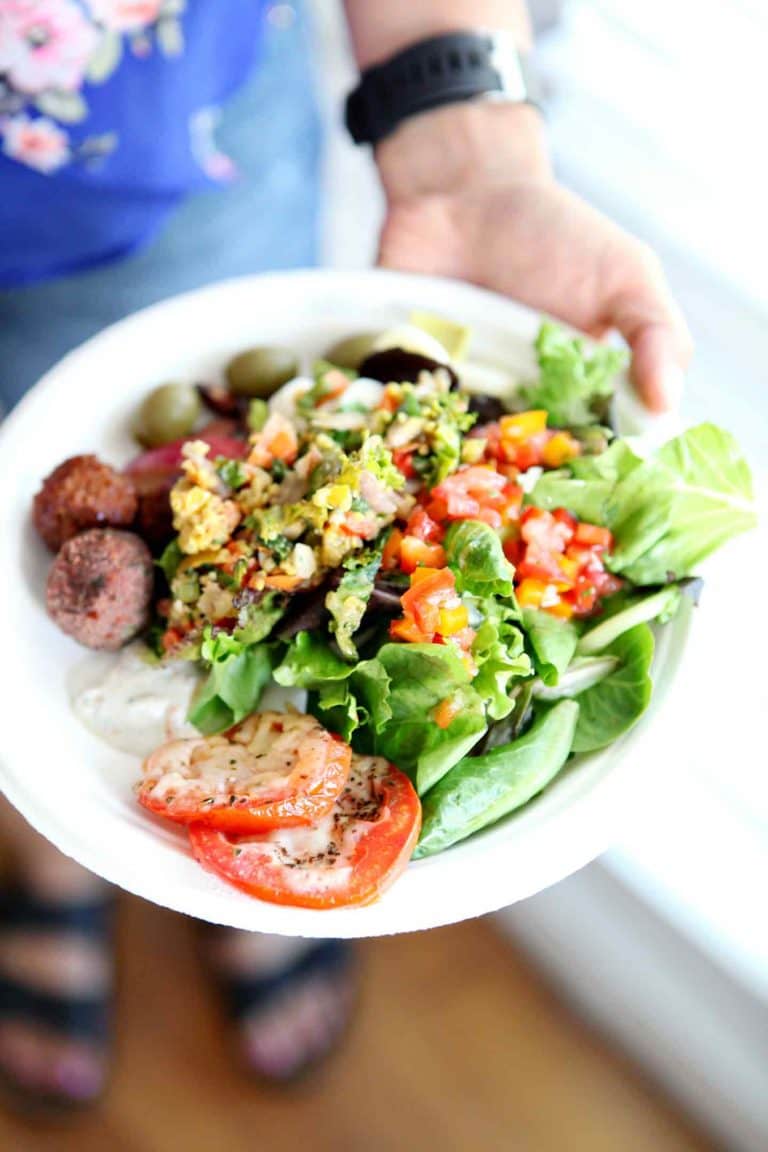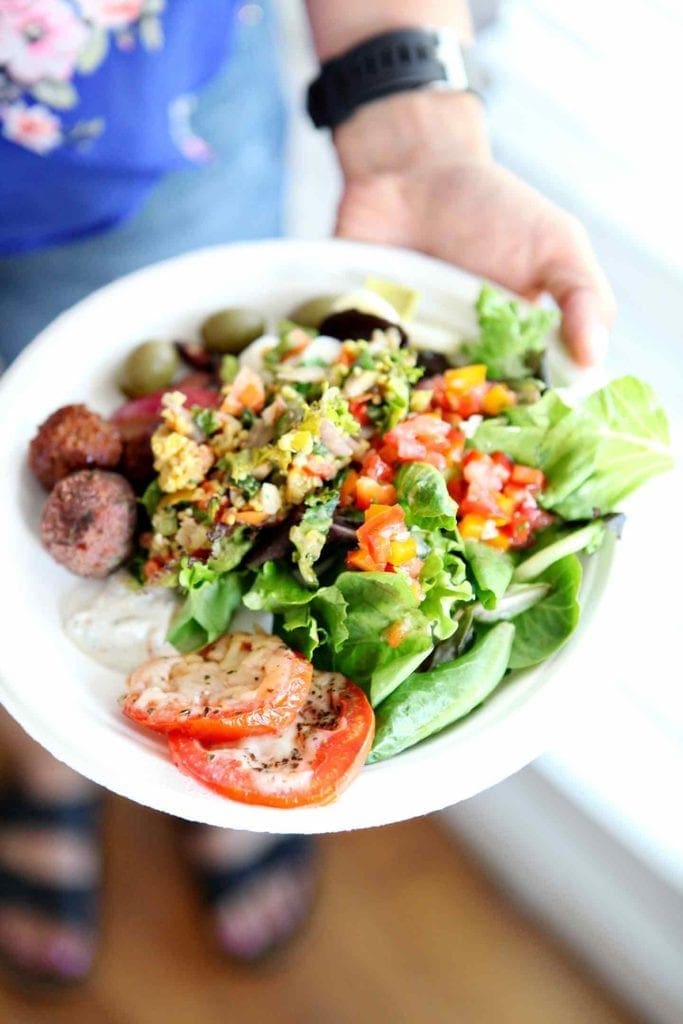 1. Communicate about recipes (and who is bringing what) beforehand.
Part of the success of this potluck–other than it being for and by food bloggers–was that everyone brought something different to the table. Talk with your guests about what you're providing. Encourage them to bring different sides/appetizers/drinks/desserts, etc. And let everyone talk it out.
I ended up bringing my Grilled Peach Bruschetta because I thought it would be a nice sweet twist on a finger food since I knew lots of folks were bringing savory dishes.
For this summertime potluck, Jessica from Love You More Too made Chicken Taco Rings. Emily from Zen & Spice brought her famous Baked Parmesan Tomatoes. Ginger from the Ginger Marie Blog whipped Southwestern Macaroni and Cheese Bacon Cups. And Anushka from Pilates, Pipettes, & PB brought her delightful Golden Quinoa Roasted Veggie Salad with "Peanut" Ginger Dressing. Dixya made an eggplant and yogurt dip using Siggis Plain Yogurt and paired it with lamb meatballs. She also cooked up some lamb shanks.
For dessert, Jamie from The Skinny Soul made a few dulce de leche sweets–dulce de leche apple pie and dulce de leche mousse. (SO GOOD.)
Drink-wise, Priscilla from Priscilla Loves to Run mixed up a Nuun Sangria. Dixya made a fruity sangria, too!

2. Encourage guests to provide recipe cards.
Because this is fun and easy! And because not everyone has a food blog that guests can readily search for a recipe they enjoyed. 😉
Guests can simply type and print off the instructions on a piece of printer paper. Or if they're feeling creative, they can decorate it or print the recipe onto little recipe cards.
Either way, this is a fun takeaway for everyone who attends the potluck and a great way to share delicious recipes with one another for potlucks to come!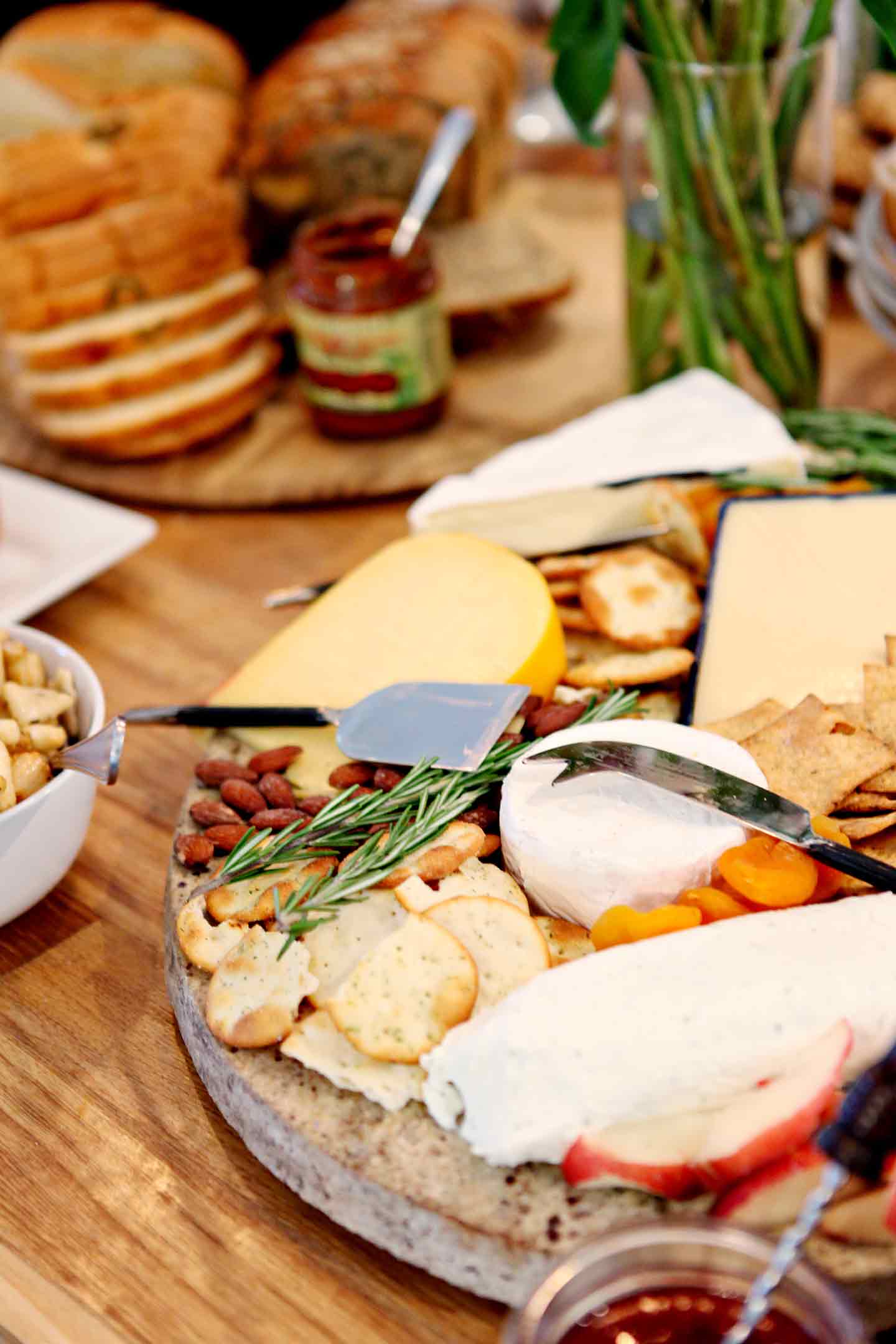 3. Stressed about the set up? Try this tip.
Whenever I'm hosting an event–whether it's a potluck or a holiday meal–I always, always, always organize my serving platters the night before.
I will write each dish out on sticky notes, then label label the platters according to recipe. In addition to the labeling, I will put the serving pieces on/in the dish after placing them where I want the food to be served.
Also? If you don't have a ton of serving platters, ask your guests to bring their dishes on their own. Most everyone has at least one, and your guests will be happy to help however they can. 🙂

4. Bringing people who don't know each other together? Have drinks (if they're the kind to enjoy an adult beverage) on the ready!
Most of us hadn't met before the Summer Potluck day. Anushka, Emily and I carpooled from Dallas to Ft. Worth for the event, and while we hit it off pretty quickly, there was a little awkwardness at the beginning of the potluck. (Perhaps it's because many bloggers are introverted? A wee bit? Haha.)
As an INFJ, I ease into large groups after a little bit of time on the fringes, and it seemed several of the other bloggers felt the same way. But about an hour in–once we'd filled our bellies with some of the amazing food spread and enjoyed a drink (or two!)–everyone warmed up, and conversation was flowing so well.
By the time it was time to go, I didn't want to leave because our conversation was SO MUCH FUN.
Also? If your party guests would dig it, games could be an awesome ice break. I'm partial to Apples to Apples because it reminds me of college, Boone's Farm and my goofy newspaper friends, but Cards Against Humanity work, too, your guests have that sense of humor.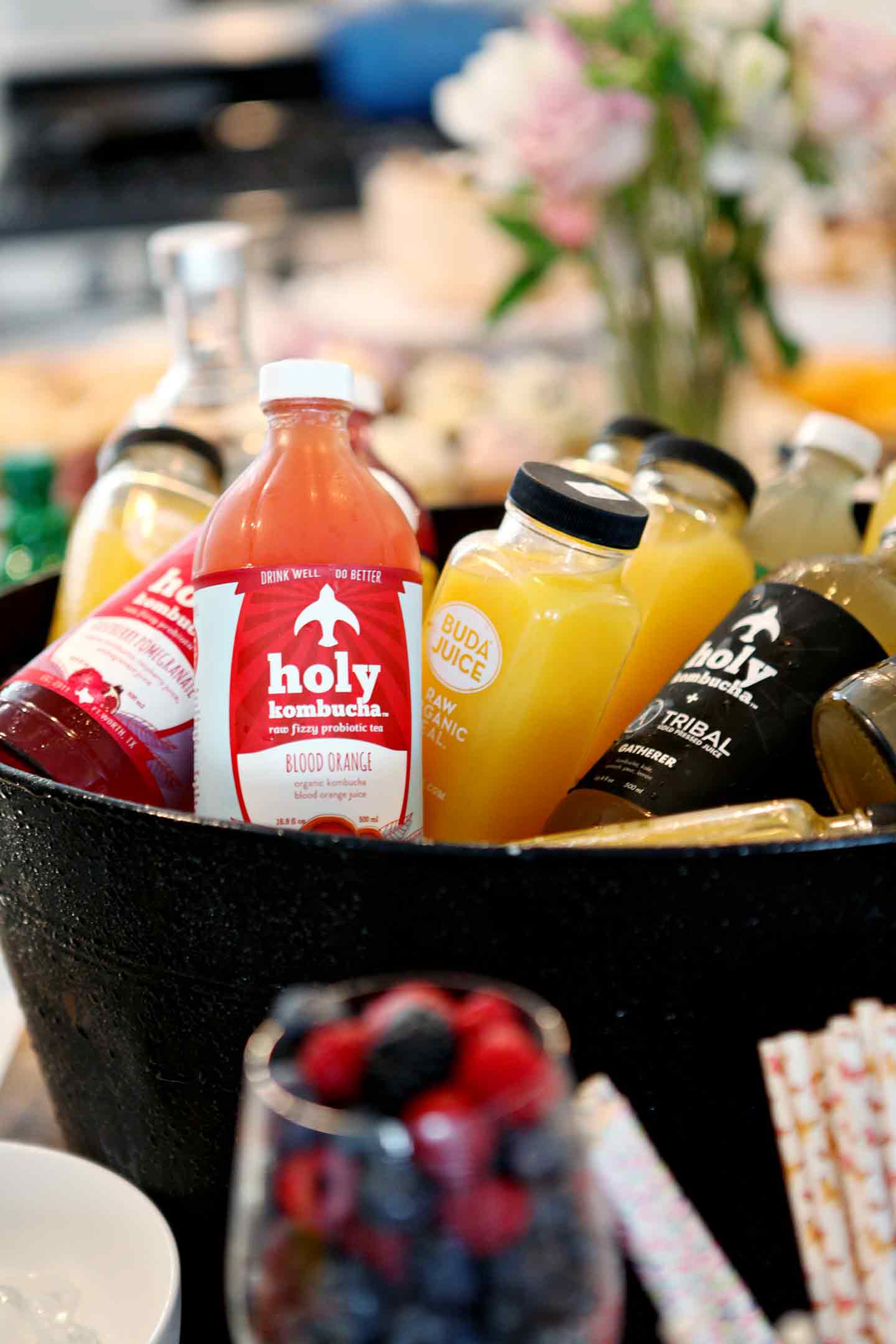 5a. Food blogger? Partner with sponsors!
Dixya worked with several sponsors to make this event a success, and she found different sponsors to provide different aspects of our meal.
In addition to the food the blogger brought, Nourish with Lamb provided lamb for us to enjoy. (Y'all, I don't even like lamb, but this lamb was ON POINT.)
Sprouts provided a products for a cheeseboard that Dixya threw together. The textures of the board alone were gorgeous, and she knocked the presentation right out of the park.
The Great Harvest Bread Co. sent various breads, which included cinnamon chip, red pepper and parmesan, garlic cheddar jalapeño, Popeye bread with spinach and chocolate chip, as well as GIANT oatmeal cookies!
Stir Crazy Baked Goods provided cupcakes and pastries that were nibbled upon all evening. I brought one of the tarts home, and it was gone the next morning, mysteriously missing from my takeout box. 😉
Buda Juice, a local cold-pressed organic juice bar, sent some fresh (and oh-so-delish!) OJ.
Holy Kombucha provided kombucha… and after a little bit of trepidation, I tried it for the first time. Not-so-shockingly, I really enjoyed it!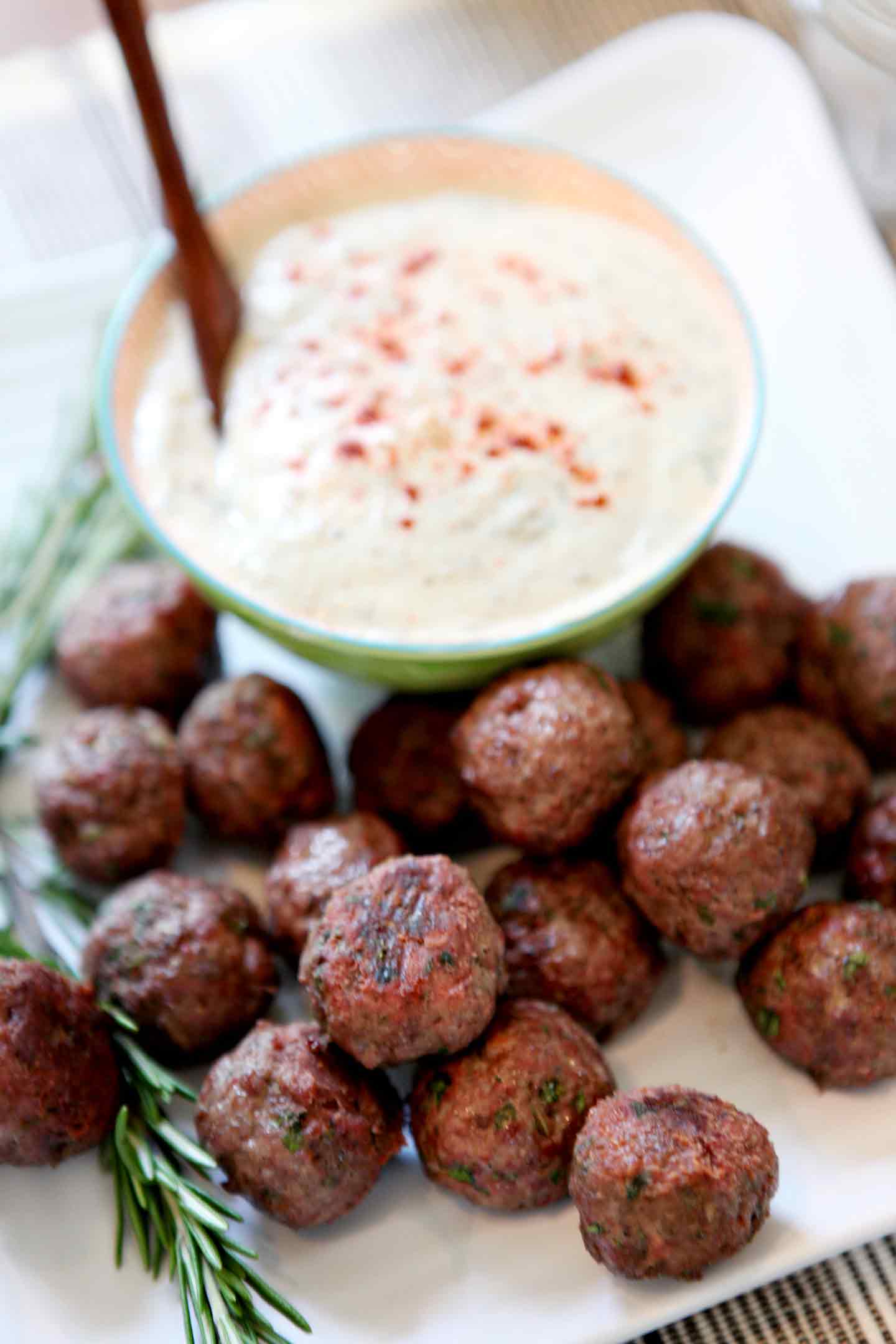 5b. Not a food blogger? Highlight local flavors.
Part of the beauty of Dixya's sponsors for this potluck was that they highlighted local products and businesses. While some of them were nation-wide, some were DFW-specific, and it was super fun to be introduced to new brands I'd never tried before!
If you're not a food blogger–and I know many of you aren't–I encourage you to share some of YOUR favorite brands with your guests, whether or not you can get the brands to sponsor your event. Part of the fun of a potluck is sharing what you love and introducing your guests to something they might not have enjoyed before!
I was thrilled that I got to try so many recipes from fellow DFW bloggers, as well as try products various brands I hadn't had an opportunity to check out yet.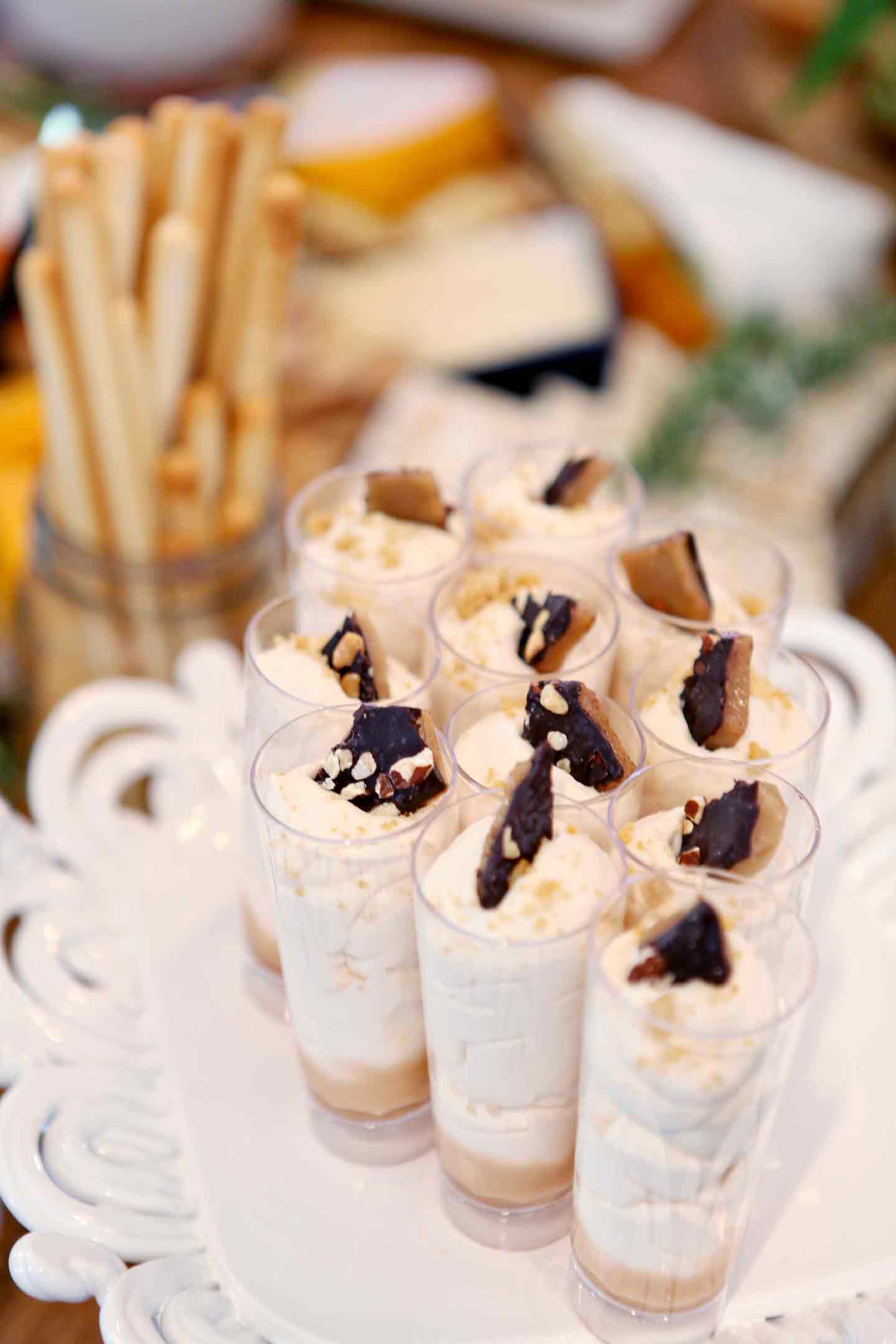 Special thanks to Dixya to hosting this FABULOUS DFW Bloggers Summer Potluck, as well as the other bloggers who attended (and brought delish dishes) AND the sponsors she worked with!