How to Host Brunch at Home
Start the weekend off right by hosting friends and family for homemade brunch. Unsure how to do it? My guide about How to Host Brunch At Home offers tips and tricks to host with ease and without the added stress.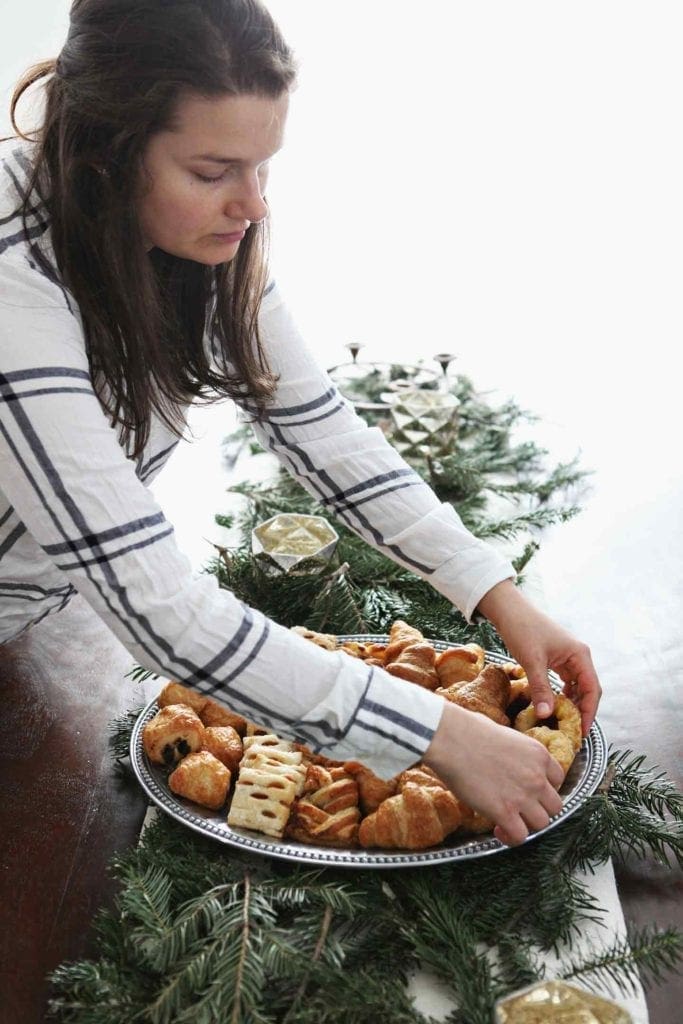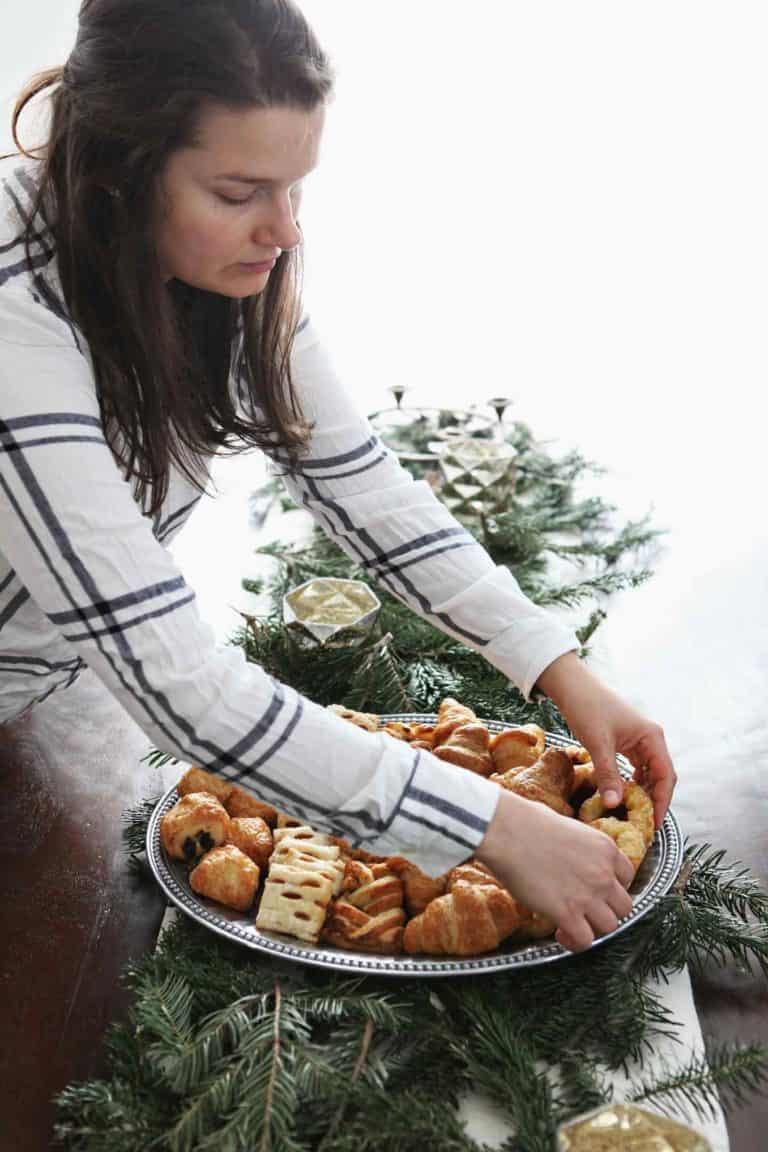 Hey there, busy lady (or fellow.)
I know that hosting can be a slog sometimes because it can be so much and super overwhelming. I get it.
Add in kids to the equation, and I totally understand wanting to be a hermit. (Hi. I was one for basically the first year of my older daughter's life because I just could not get it together, nor did I want to leave the house and risk meltdowns, public breastfeeding or worse…)
But… seeing friends and family is something that makes me feel more human, and I'd bet that if you're reading this post, chances are, you miss seeing your people in a fun, low-stress social setting.
I wasn't always a good host (or even a semi-decent host, at that), and I'm putting my years of failures and frustrations to good use today to help you throw the best at-home brunch possible.
The best part is it doesn't have to be hard. (Sure, it can be, but it doesn't have to be if you set yourself up for success.)
Follow my steps laid out here in this post to make it happen and most importantly, have a good time.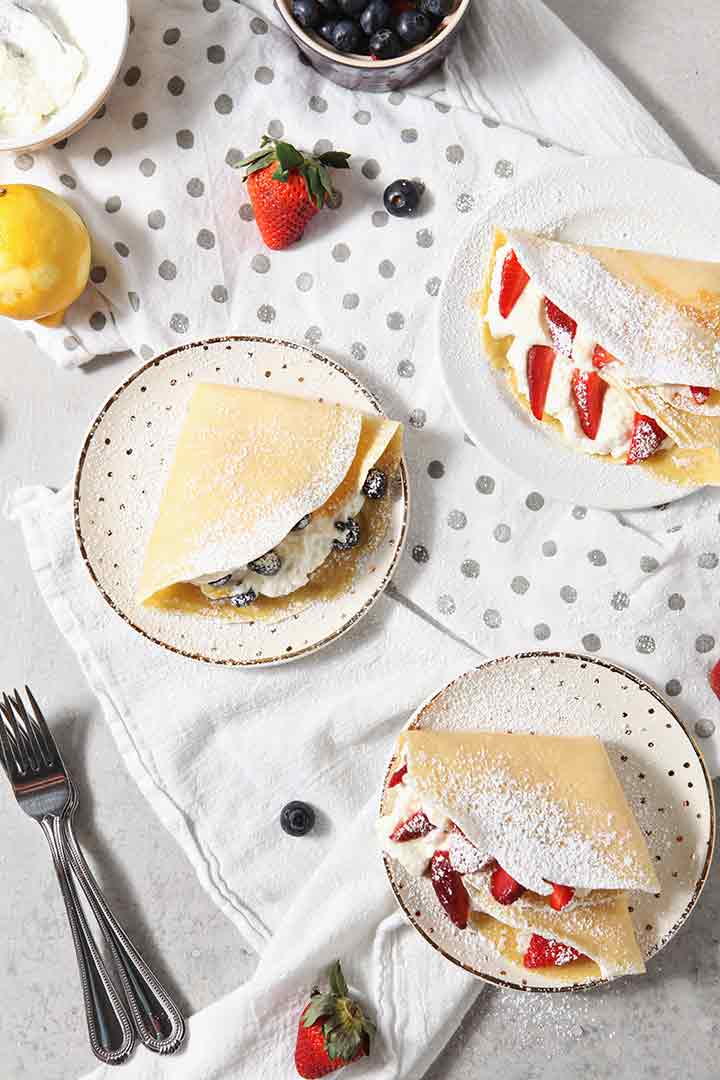 How to host an at-home brunch
Make your guest list and choose a date.
Sometimes, the toughest thing for me in making plans is actually just getting started.
What better way than to get started than by coming up with your guest list? Small or large is totally cool, so do whatever is comfortable for you and your space.
Once you have your guest list, choose a date, and invite your guests.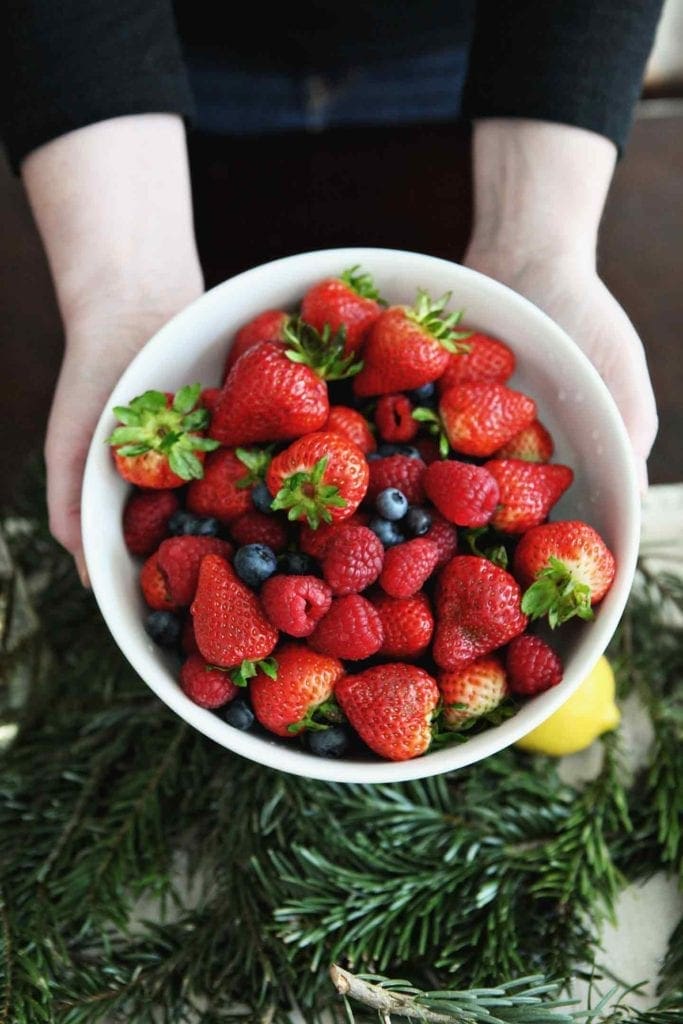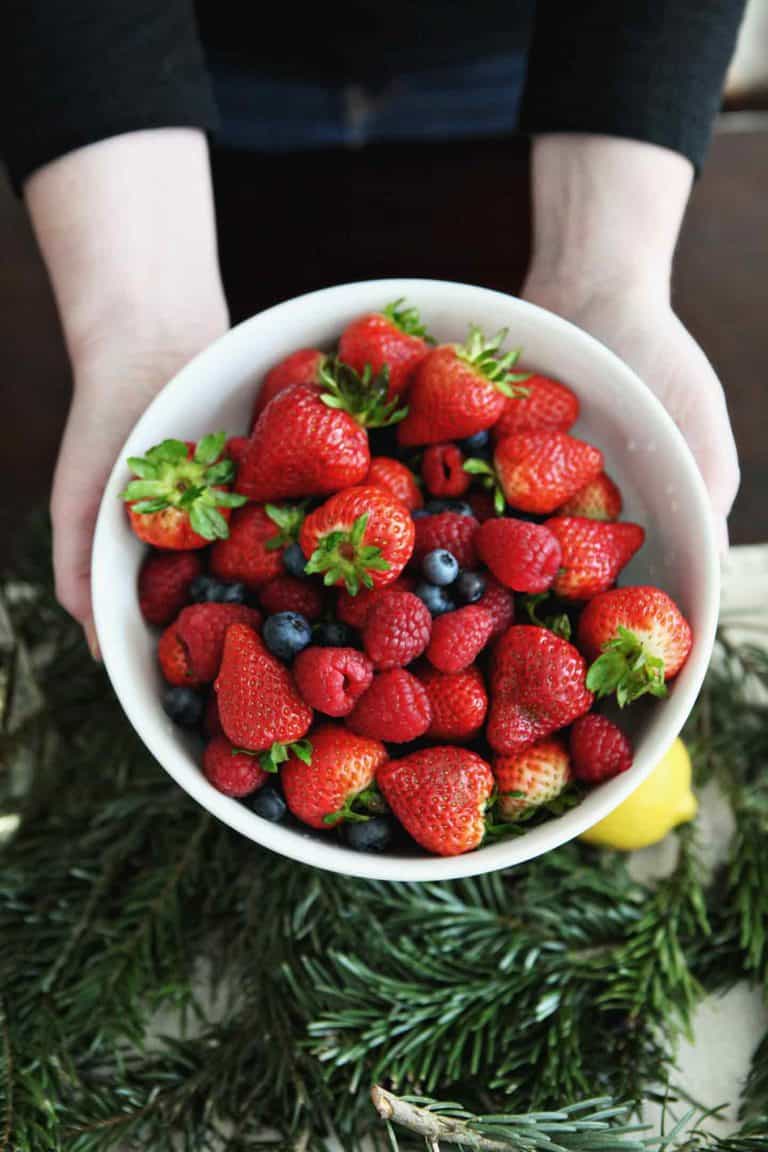 Create your menu.
Some things to ask yourself include:
What do you feel comfortable making at home?
What can you make in advance?
What can you purchase from the store to make life easier on you?
What do your guests like to eat?
I always like to think of my guests' diets while I'm planning the menu, too. If they're vegetarians or vegans, I want to make sure I have a dish for them to eat. If they're gluten free, I absolutely want to have some gluten free options so they're not just eating fruit.
Also, while you're thinking of your menu, consider what tools you'll need to make the dishes.
Here are some of my previously shared brunch menus to offer inspiration: How to Host a Holiday Brunch / 24 Delicious Easter Brunch Recipes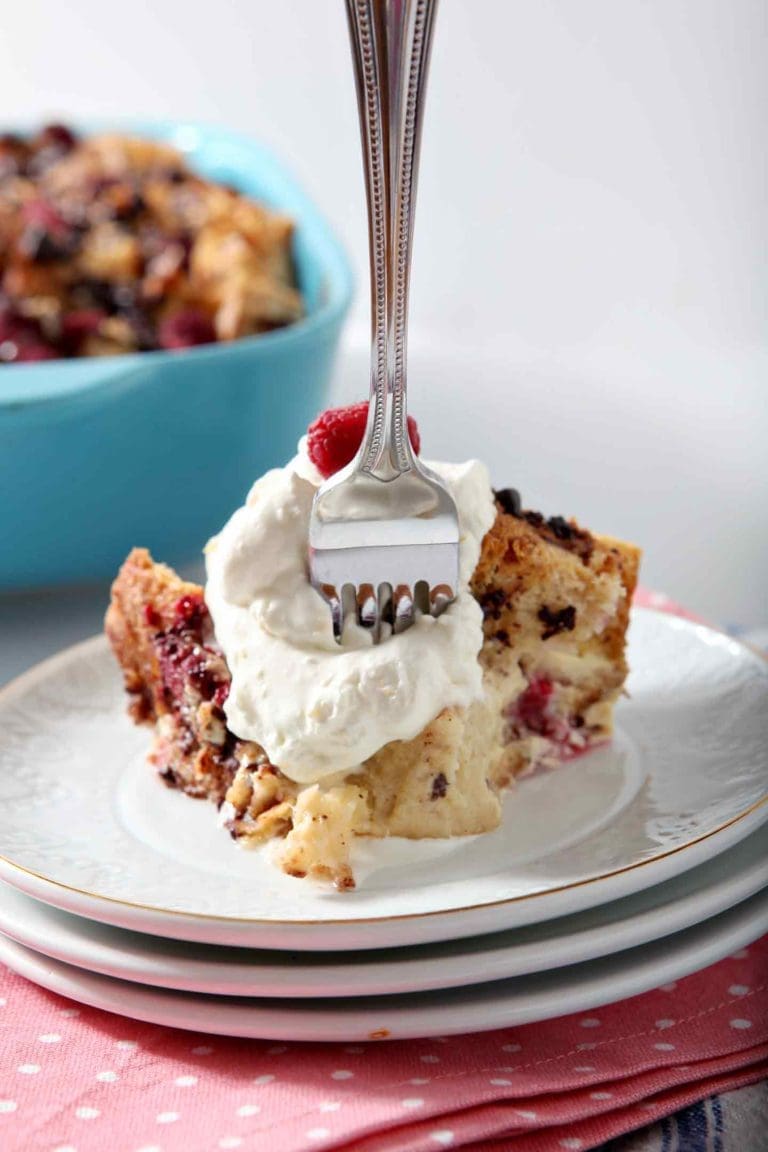 Once your menu is planned, figure out your timeline.
Every event I host, I write a timeline for.
How do I do this?
I go through my menu and write down how long each dish takes to cook, INCLUDING anything that calls for chilling, brining, etc.
I'll make notes of anything that needs to for sure be made the day of vs. stuff that can be made in advance. (Please note that since brunch normally falls in the morning, I like to choose dishes that can be made mostly in advance so I don't have to wake up with the sun.)
Need some help with this? I've created a cheat sheet, as well as a shopping list template for you. Subscribe in the box below to receive it!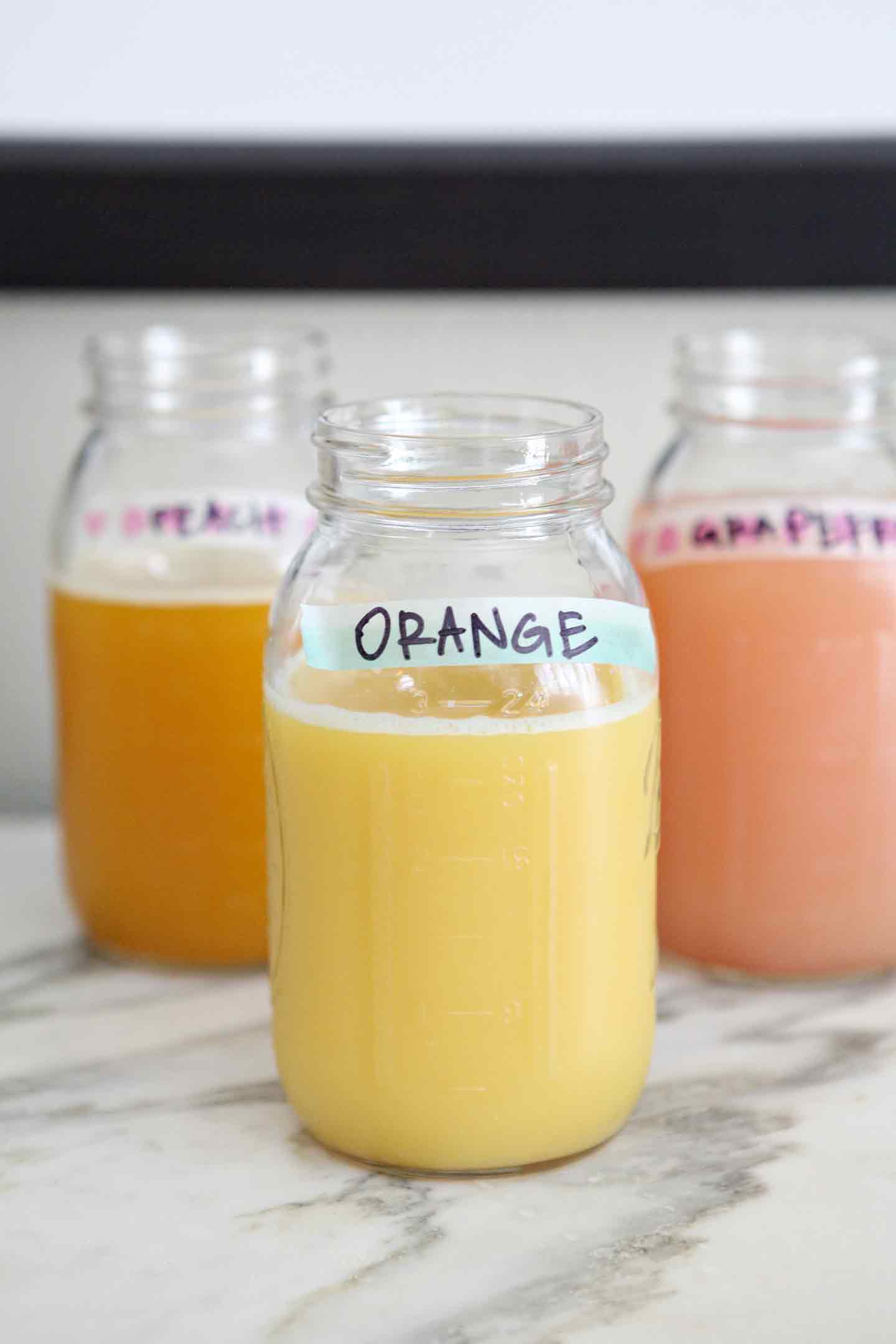 Choose what you'll serve brunch on.
Disclaimer: The links below are affiliate links. If you click through and take action, I will receive a small commission. Please refer to my disclosure page for more information about the affiliate programs The Speckled Palate participates in.
This sounds like such a silly step, but it helps me every time I entertain.
When your menu is put together, and you know what you're serving, you can strategize with your plates.
This can be done well in advance. I like to get out my dishes and label them with a sticky note to say what is going in them.
Heck, you can label and put them back in the cabinets until the day of.
Here are some of my favorite dishes to use for entertaining:
That said, feel free to use whatever you have on hand and get creative! Your dishes don't have to all be the same shape or pattern. Mix and match patterns to add some color and fun.
You can learn about My Favorite Easy Entertaining Tools and Products, too!
Create your grocery list and go shopping.
Now that you have a menu, go through every recipe and write down what you need to purchase. (You saw that I have a free download about this, right? The image above is how I filled it out for a recent brunch, and you can get your own to fill out by subscribing below.)
Depending on when you're hosting brunch, you can do this a few days in advance. Get everything you could possibly need, including paper plates, cups and cutlery. (We are big fans of these compostable HarvestPack plates, Repurpose clear cups and GreenWorks biodegradable cutlery if we're hosting a lot of folks and don't want to do dishes.)
Need beer, wine or spirits? Add that store to your list (if your state requires you to go to a specialty store), and purchase what you need in advance so you don't have to run out the day-of.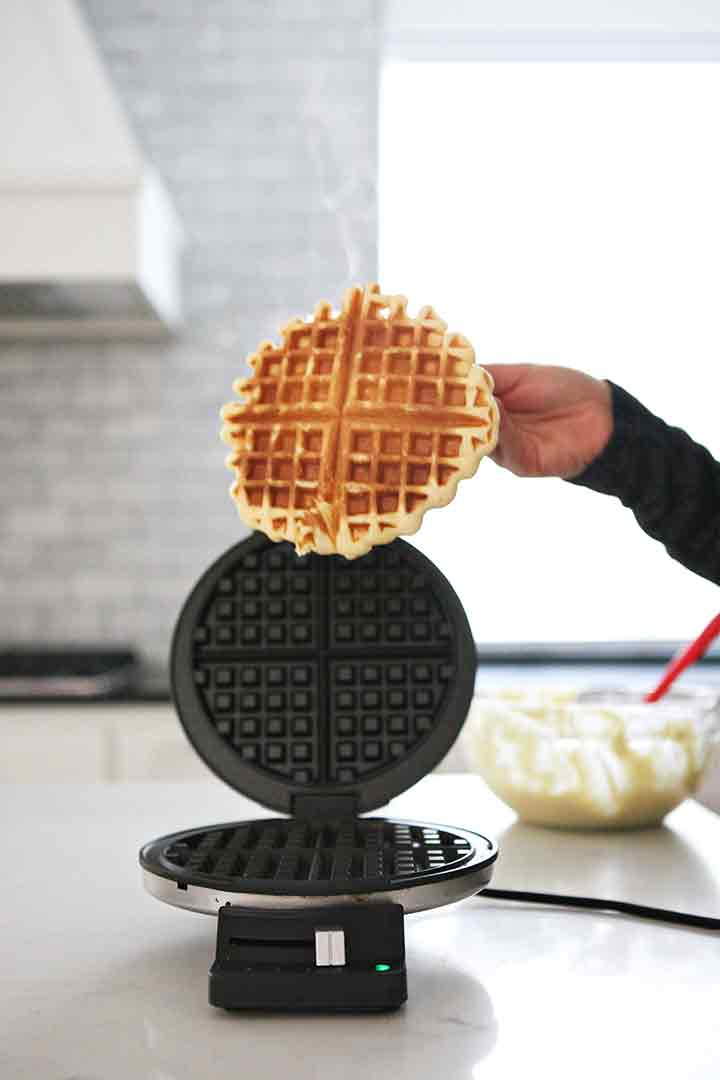 Make anything you can in advance.
This step obviously depends on your menu. It also depends on what you can prep in advance but not cook.
Keep in mind that a lot of your chopping and cutting can be done the day before to make preparations the day of significantly easier.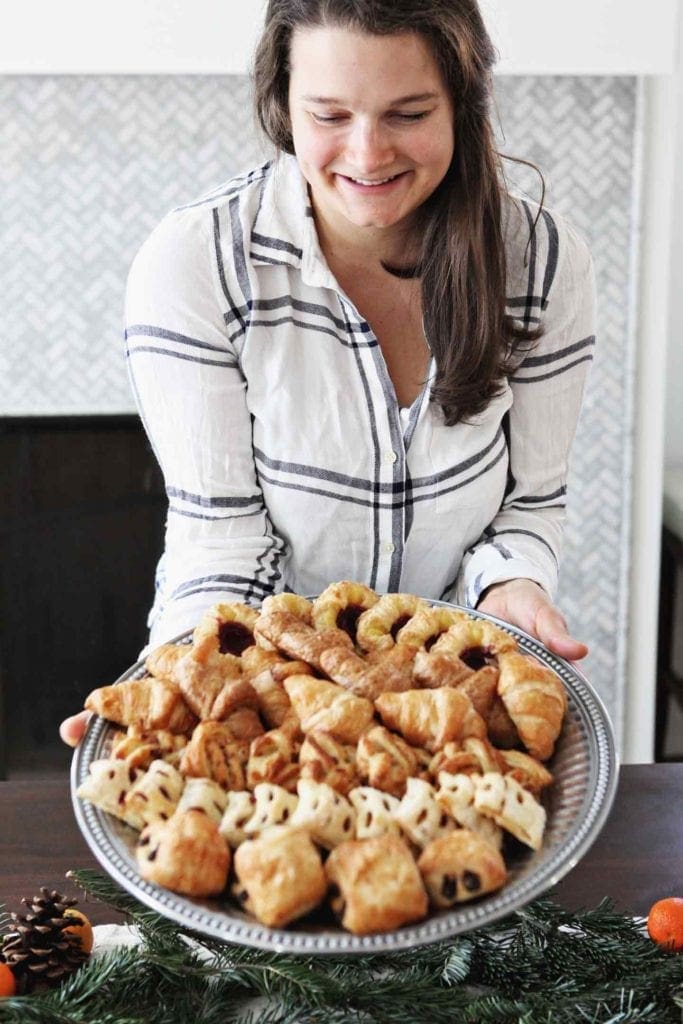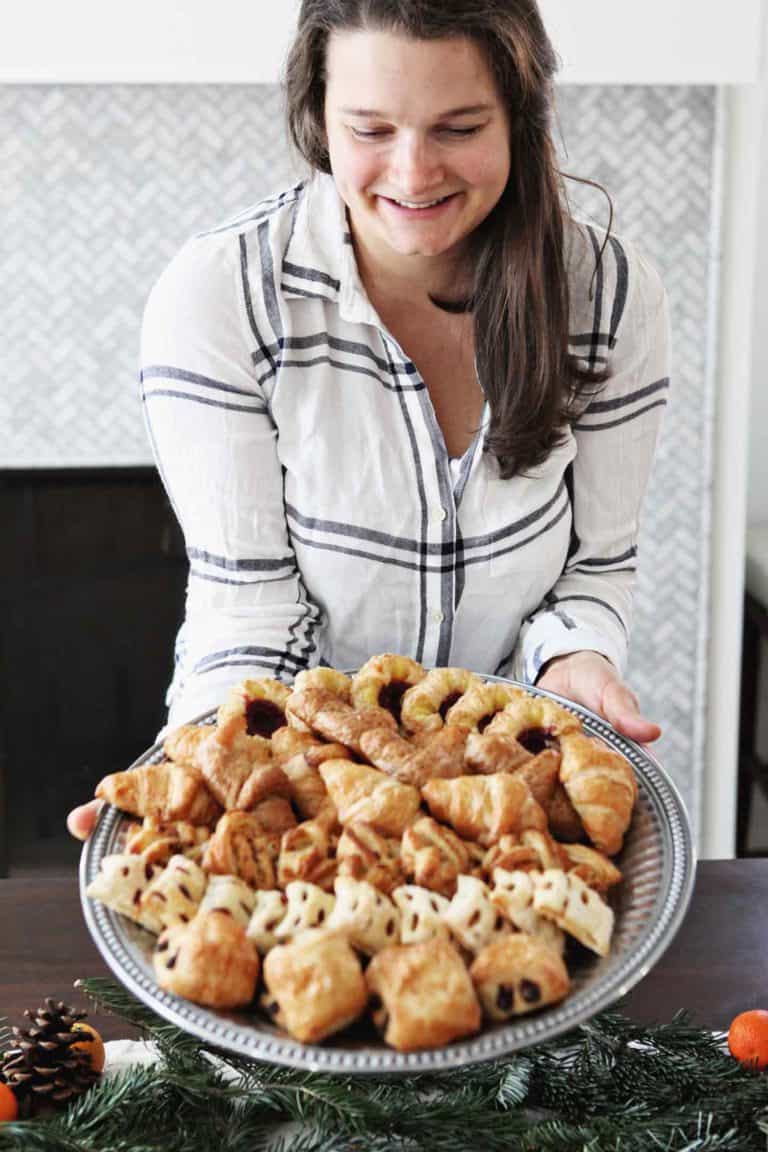 What to do the day you're hosting brunch
Real talk: hosting and entertaining can be insanely stressful, and things will go wrong.
You cannot control everything, and there's no telling when an appliance will kick the bucket or when you accidentally overcook the mini quiches.
BUT you can control how you respond when things go awry.
Take a deep breath and breathe. Ask for help. Laugh about it.
The people you're hosting are friends, and chances are, they will assist you however they can.
Bonus points: Interacting with them in the kitchen is a great way to spend time together before brunch.
You can do this, I promise.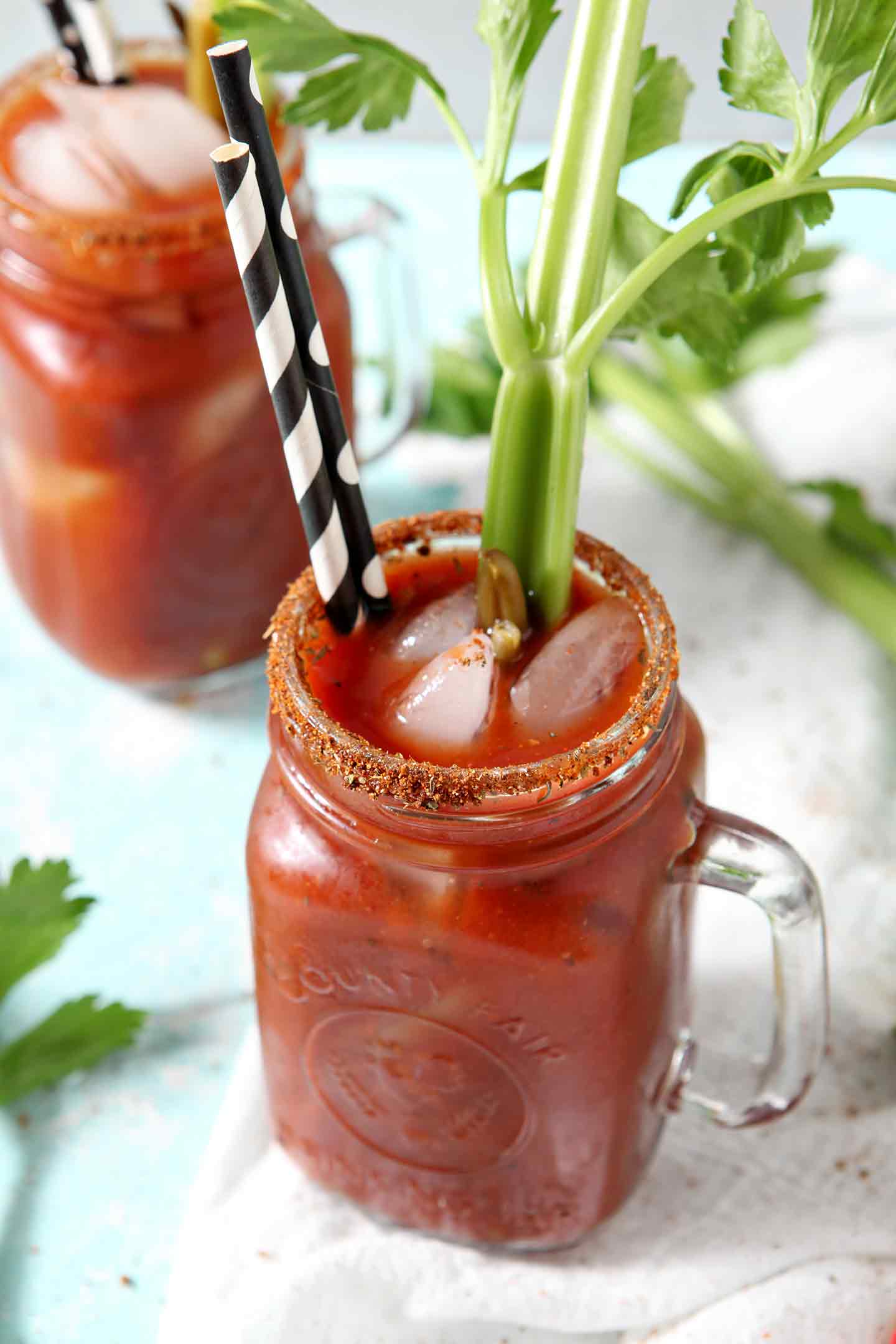 Frequently Asked Questions about Hosting Brunch at Home
What can I do to make the day go as smoothly as possible?
Organization is key for a smooth day of, in my opinion, so know what you're cooking, know how long it takes to cook… and do as much as you can in advance.
Make dishes in advance, and store them in the refrigerator. The morning of, heat them up.
Keep in mind that some dishes, like scrambled or poached eggs, can't be made in advance.
The key is planning your menu strategically so you don't have to make everything before the brunch.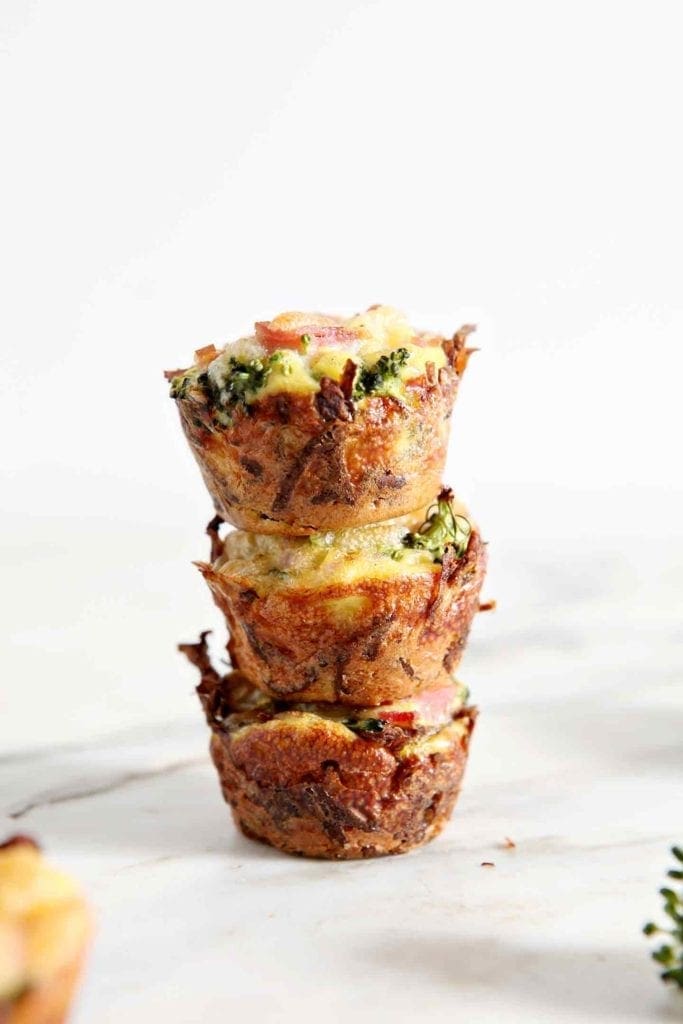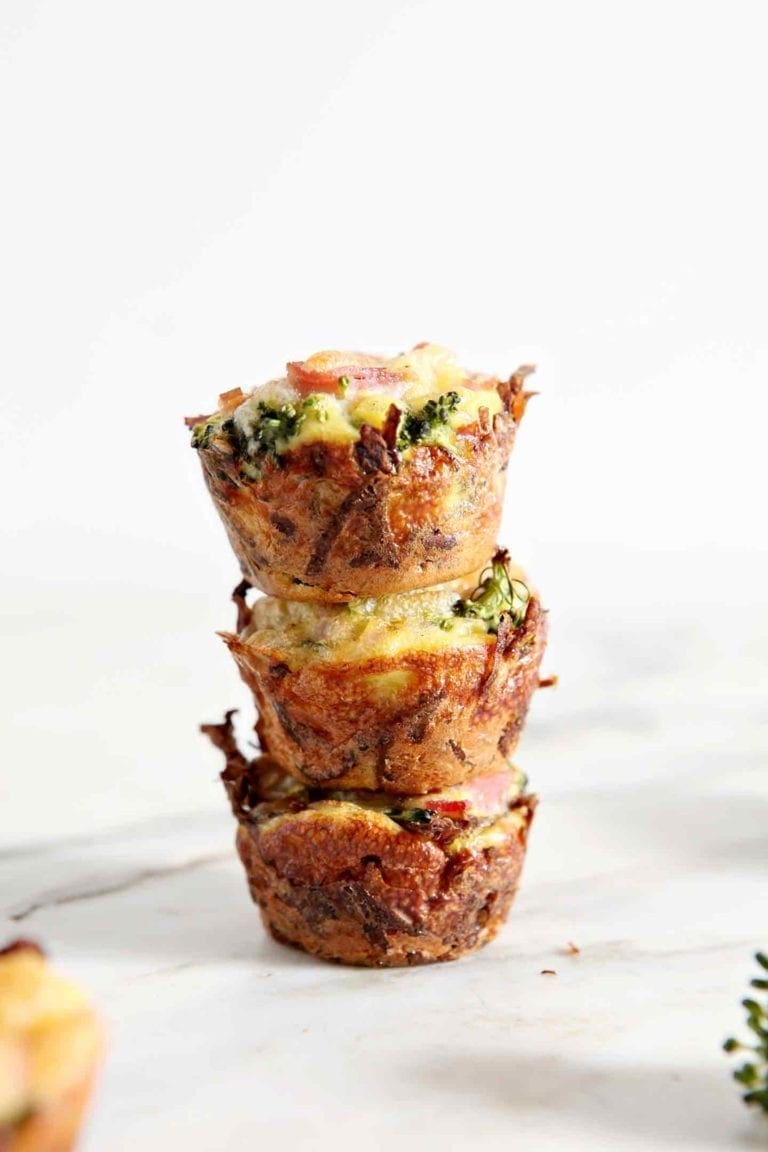 What recipes are best for an at-home brunch?
Personally, I like a mixture of homemade and store-bought dishes if I'm hosting brunch.
Here are some of our favorites, from previous brunches:
That said, any of your favorite brunch dishes can work for brunch at home. It's all a matter of planning ahead and strategizing so everything is ready and on the table close to the time you want to eat.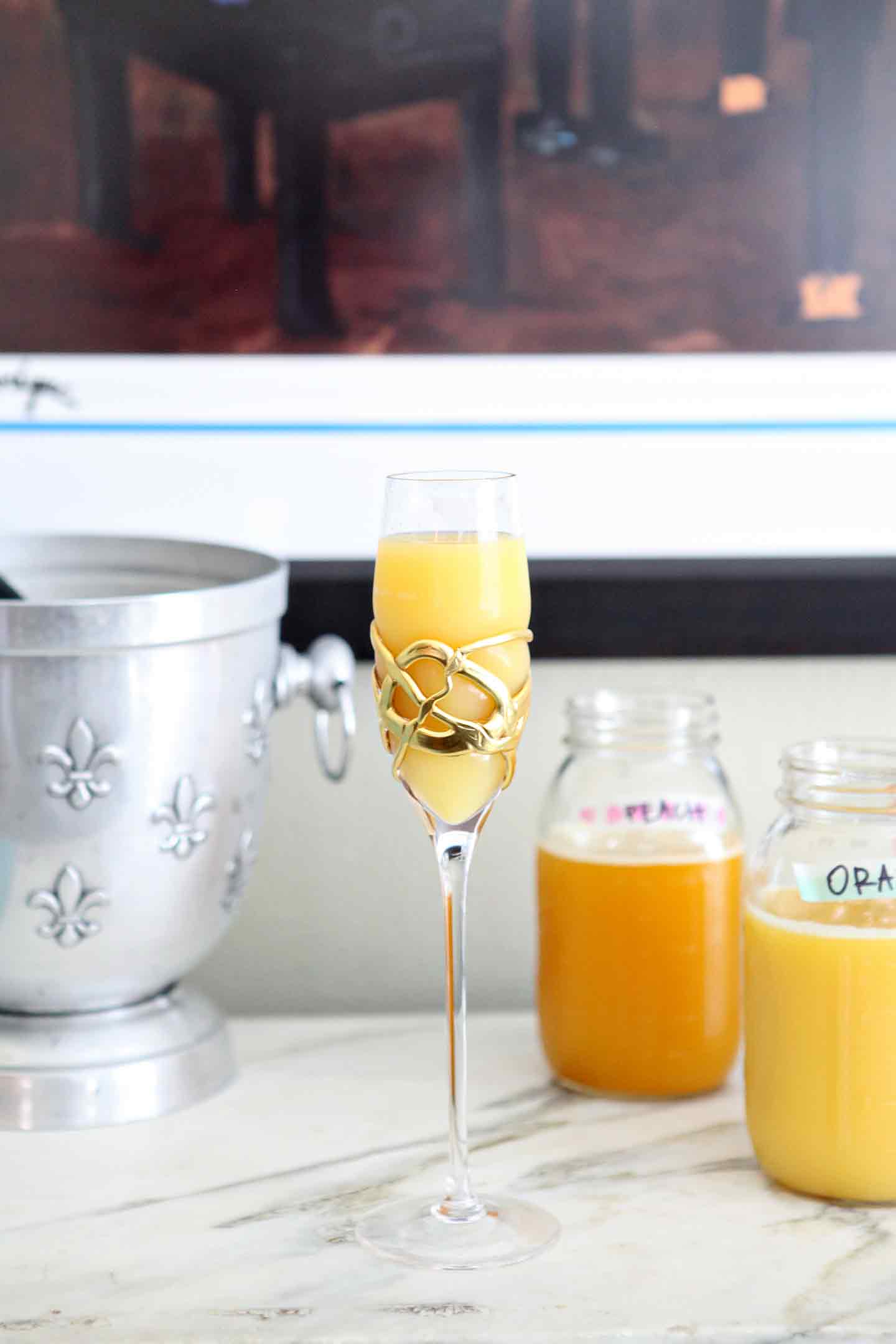 Easy entertaining tips for hosting success
Deep breaths are good for pre-hosting jitters. So are mimosas, so long as you don't overindulge.
Depending on the age of your kids, give them something to do to help. Our 4-year-old loves helping in the kitchen, so I let her help me make recipes. If your kids aren't into kitchen things, set out an activity that they like or put on their favorite show so you can prep in peace… and not have little ones underfoot making things more stressful for you.
Ask for help. If you're in over your head or things aren't going the way you want them to be, see if someone can help you. Our friends have always hopped in when asked, and I bet yours will, too.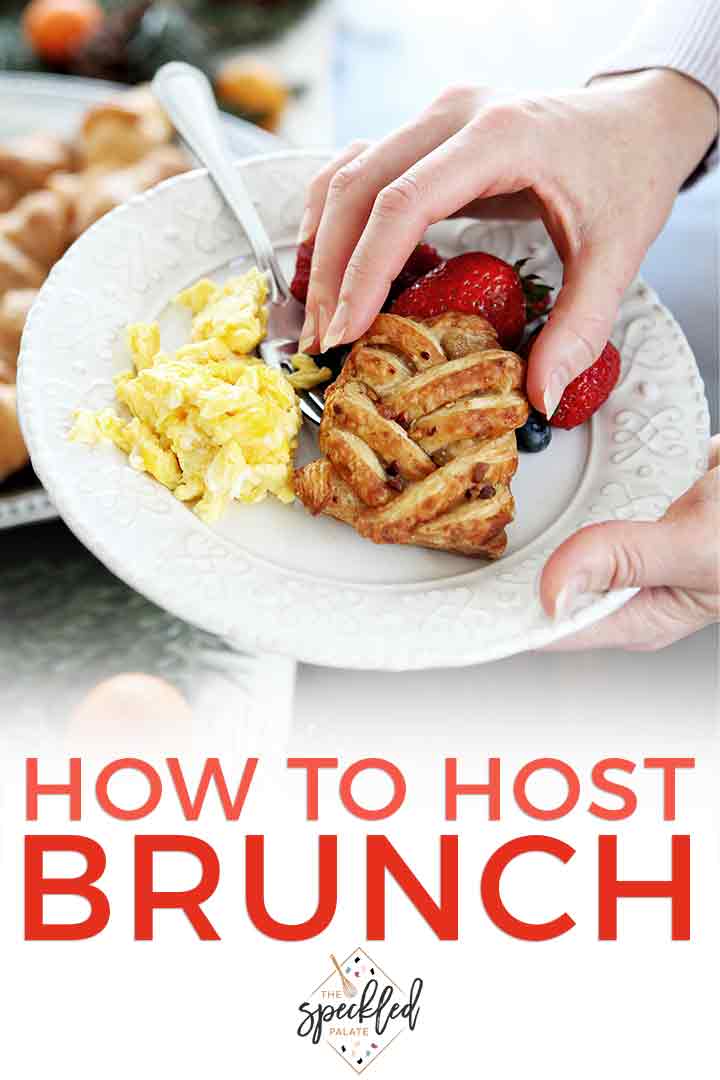 What are your tips for hosting brunch at home?