How to Host a Holiday Brunch
This post is sponsored by Sprouts Farmers Market. As always, all opinions and recipe are my own. Thanks for supporting the brands that support The Speckled Palate!
Hosting friends and family during the holiday season doesn't have to be stressful! Hosting a holiday brunch is easier than ever, thanks to Sprouts Catering Trays. Order your pastry tray in advance and pick it up the day of. Use the pastries as a centerpiece and offer other easy-to-make breakfast foods alongside the pastries. Whether or not you're an entertaining pro, if you follow these holiday brunch hosting tips, you can entertain in style!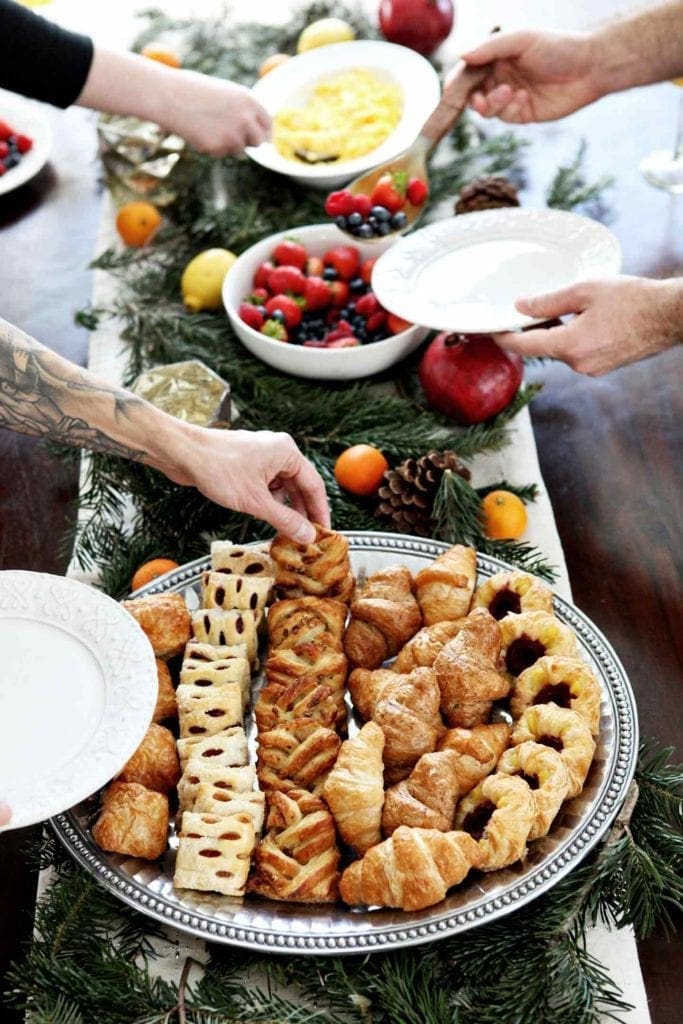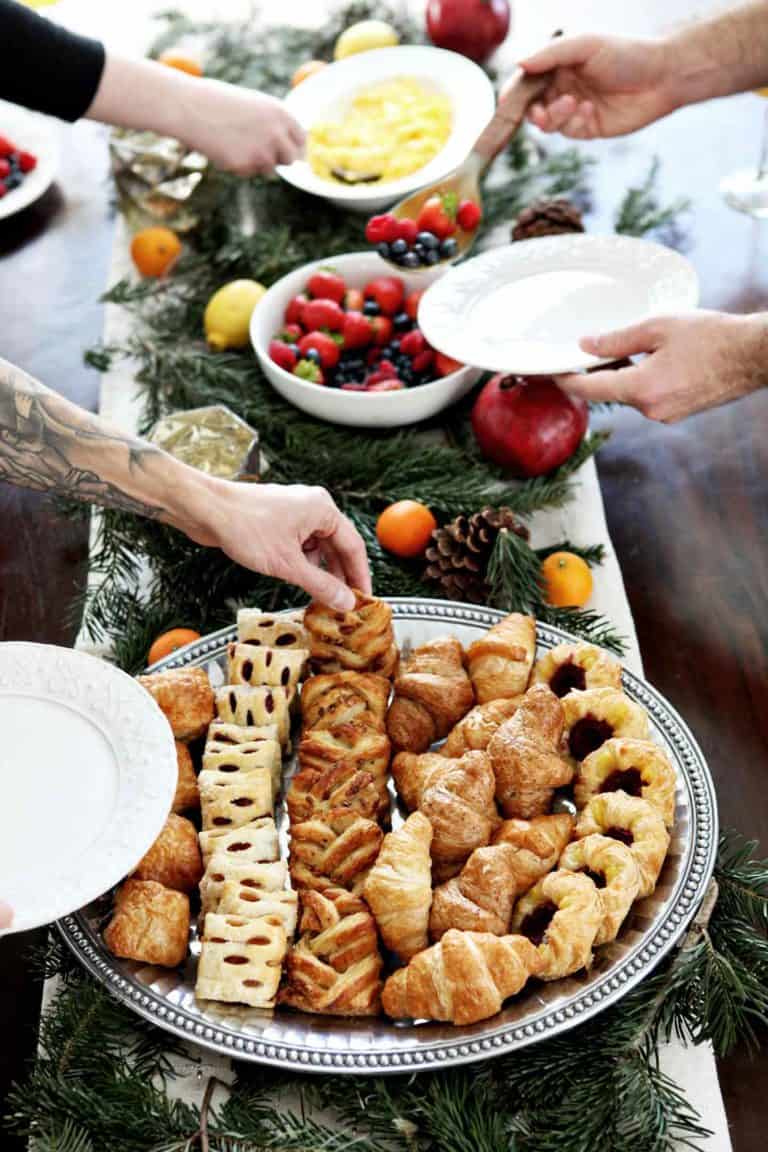 I am so excited to be sharing this how to host post with y'all this morning, and I am so excited that my friends at Sprouts reached out to me to write this!
As you might have gathered in perusing this site, I'm passionate about entertaining and hosting.
To me, entertaining doesn't have to be fancy or over-the-top or even something that's planned over weeks and months. It certainly doesn't require cocktail garb or servers walking around toting hoity toity hor d'oeuvres.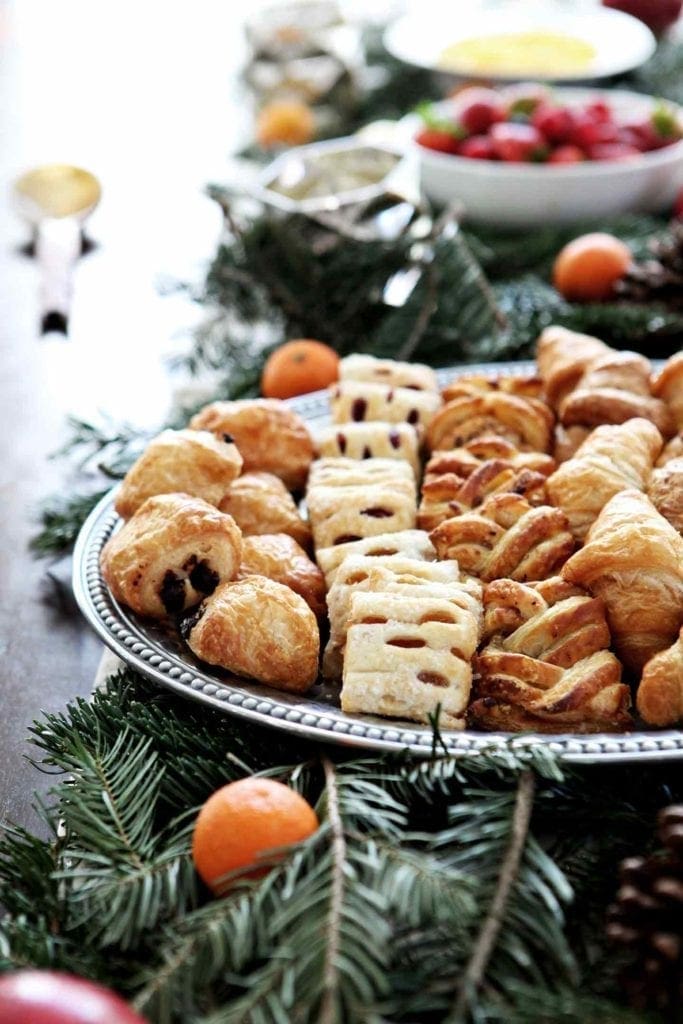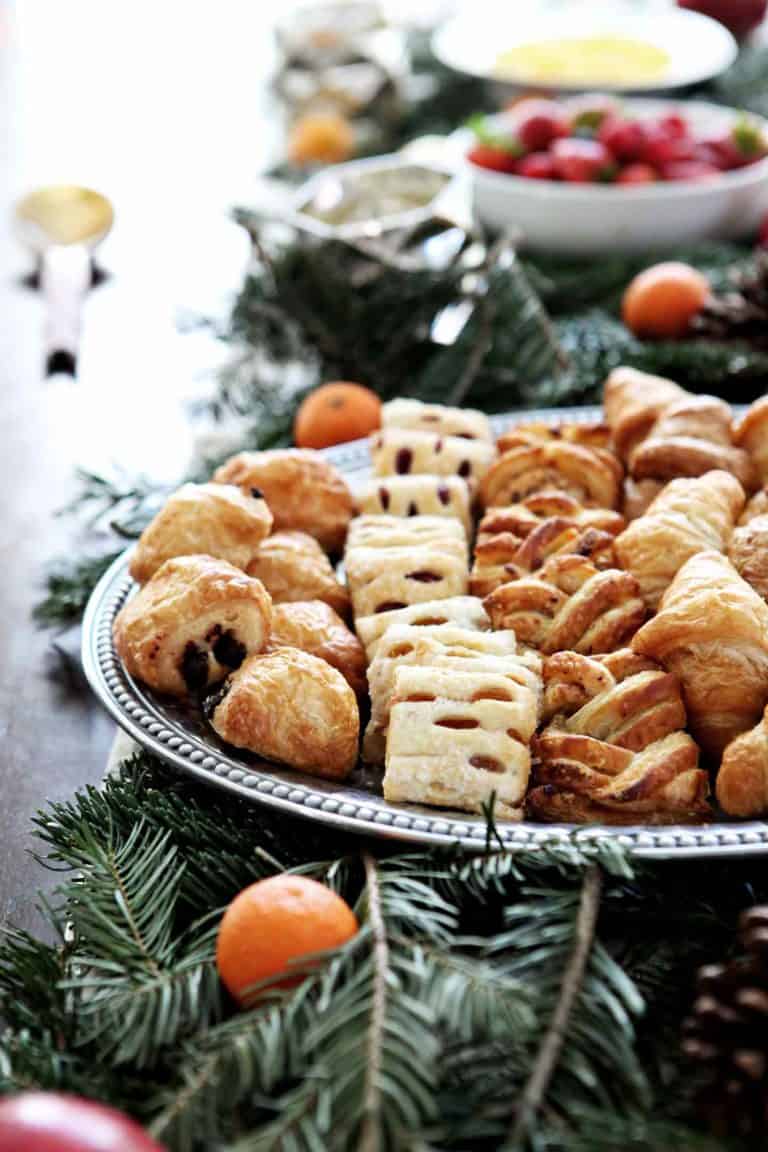 Entertaining can be as simple as inviting friends and their kids for dinner. (Because we can entertain both kids and adults at the same time!)
It can be as simple as baking a cake and inviting others to come share it with you.
And it can also be as simple as having folks over for a holiday brunch, too.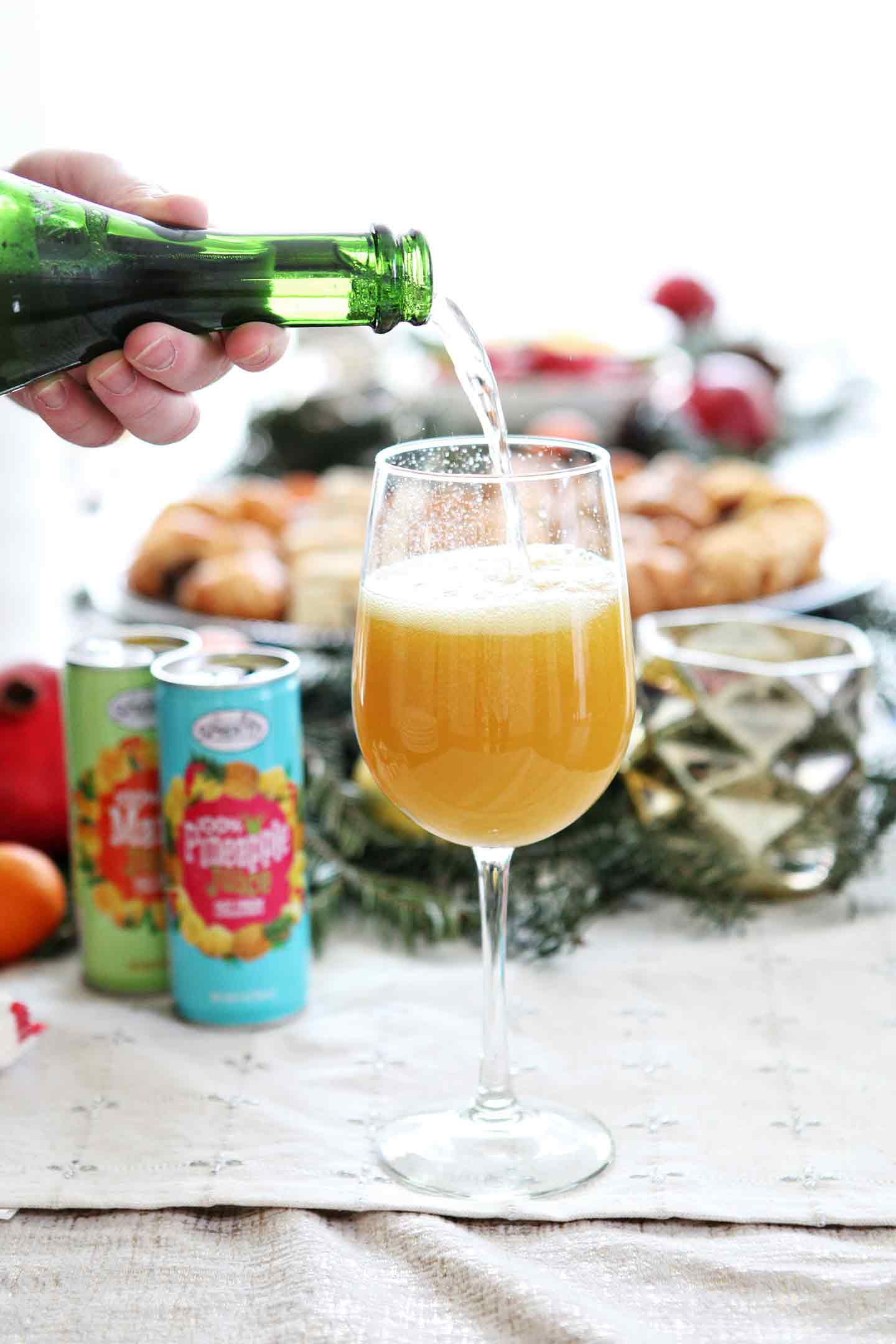 This past weekend, we invited friends to share brunch with us in our home, and it felt good to entertain after laying low these past few months.
Having a newborn will do that to a lady.
And since we just did this so recently, I decided to write down some tips and tricks for y'all to make holiday brunch as easy as possible for you!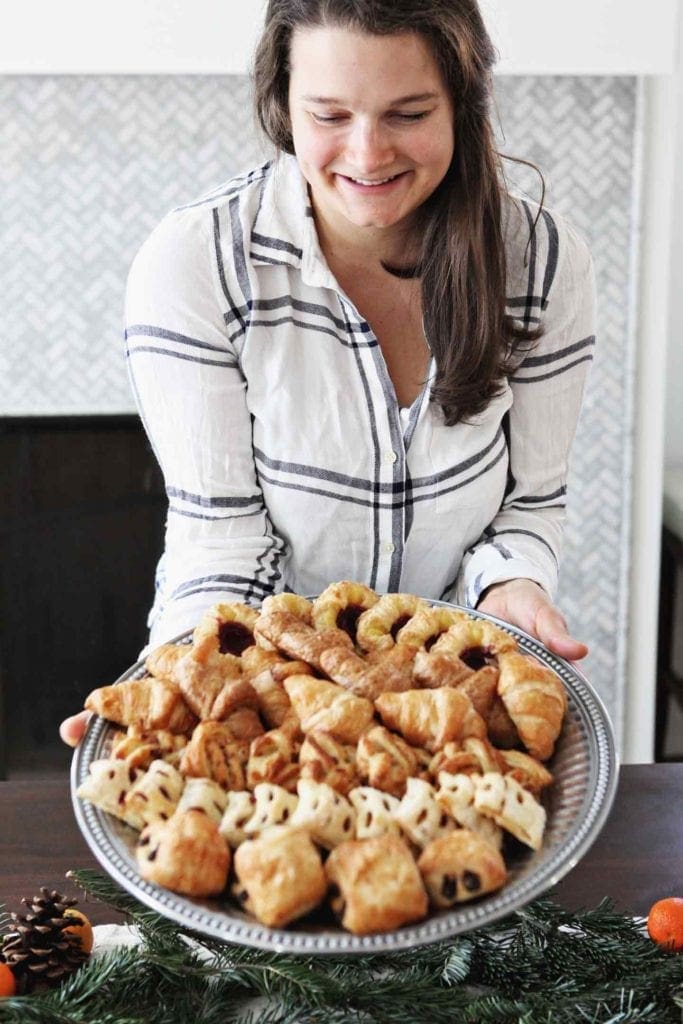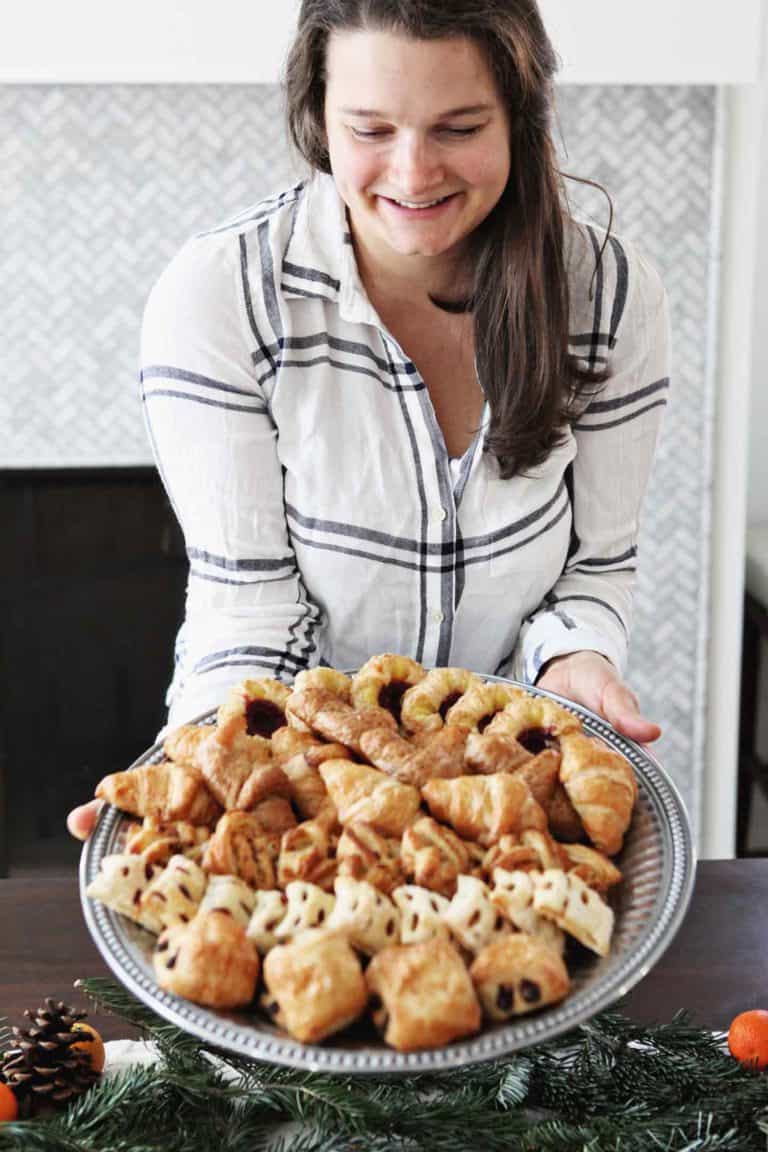 1. Use a catering tray as your main dish.
I was thrilled when Sprouts approached me to write a post about easy entertaining because my life has been a little, ahem, busy.
As previously mentioned, I gave birth to our second daughter in September, and we've been adjusting to becoming a family of four since.
Understandably, my capacity to host an all-out homemade brunch is basically nil right now.
And that's OK.
Just because I can't make everything from scratch doesn't mean I can't entertain, and the same goes for you. In fact, it can be absolutely over-the-top lovely.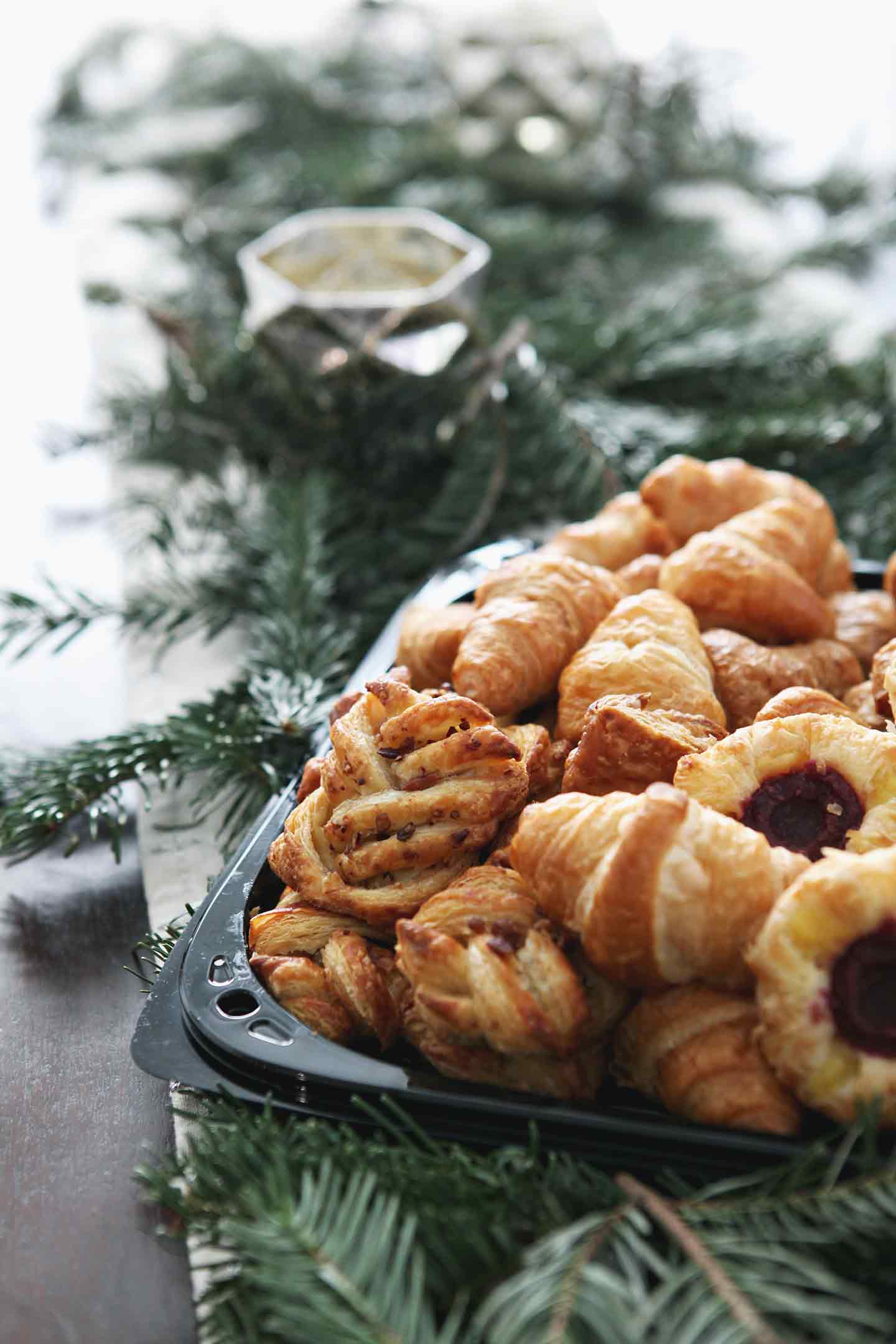 Sprouts offers wonderful holiday trays, like this European Pastry Tray, which features buttery croissants and other petite pastries that are perfect for brunching.
Their Continental Tray would also be lovely for brunch because it offers an assortment of scones and other pastries, and the fruit tray would be an easy addition to any gathering.
They also offer dinner and appetizer centric trays, too, so you can use their Catering Tray offerings to assist for all different kinds of entertaining.
I cannot stress how amazing this resource is to have, y'all, because entertaining–especially during this season–can be hectic. The ease of ordering this tray, its affordability and knowing that the products in it were going to be high quality and super tasty made my job so much easier.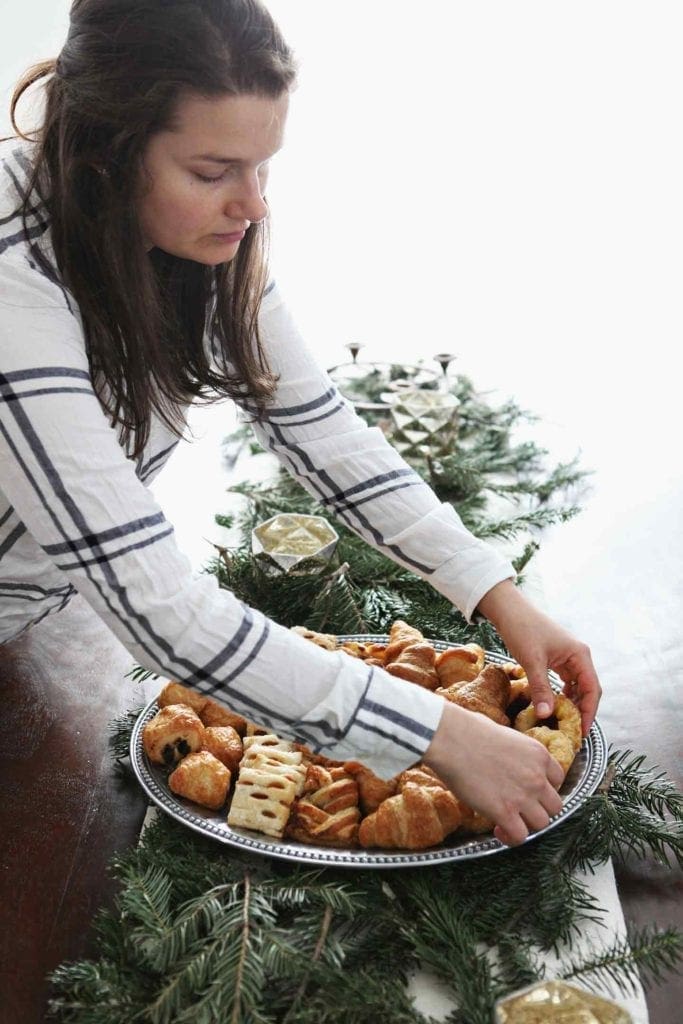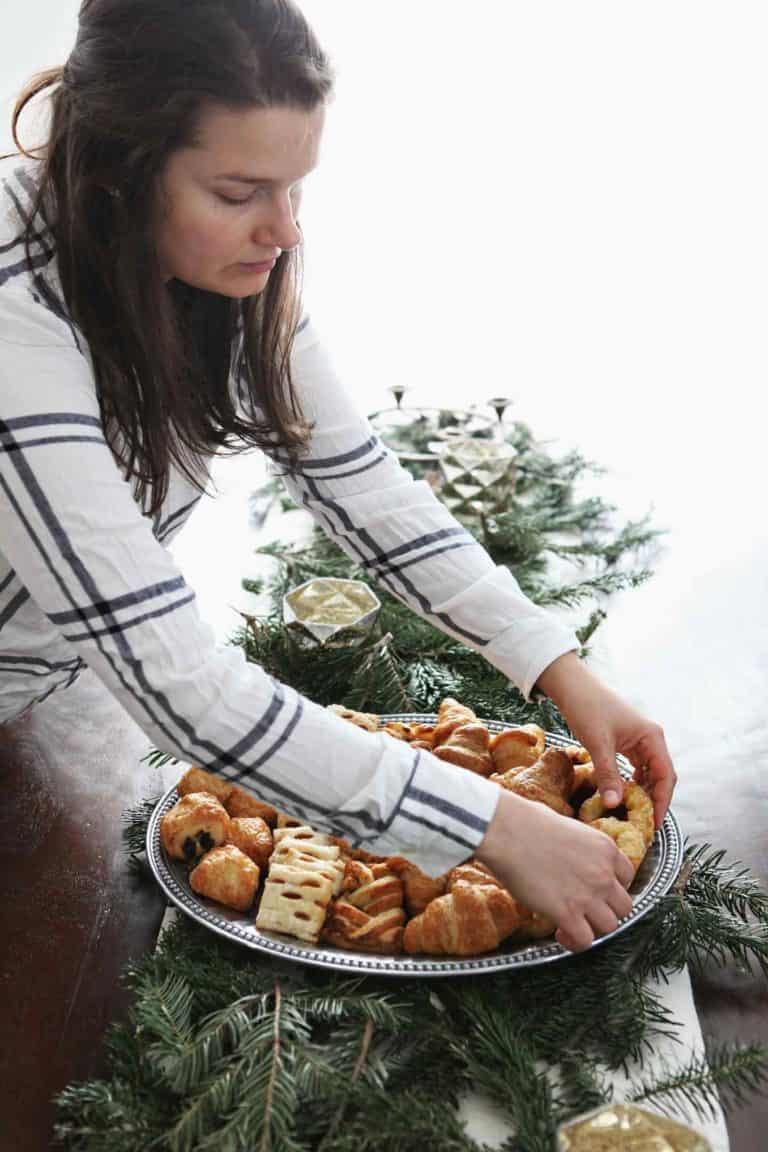 I ordered my tray 48 hours in advance on the Sprouts website, then the morning, my husband picked it up at our local store.
When he arrived home, I transferred the pastries to a silver platter, but they could also easily be served in their tray from the store. (Honestly, y'all, whatever is easiest for you is what you need to do! You do you!)
These European pastries served as a centerpiece on our branch table, and they were nearly gone when our friends left. Delicious and easy… what's not to love?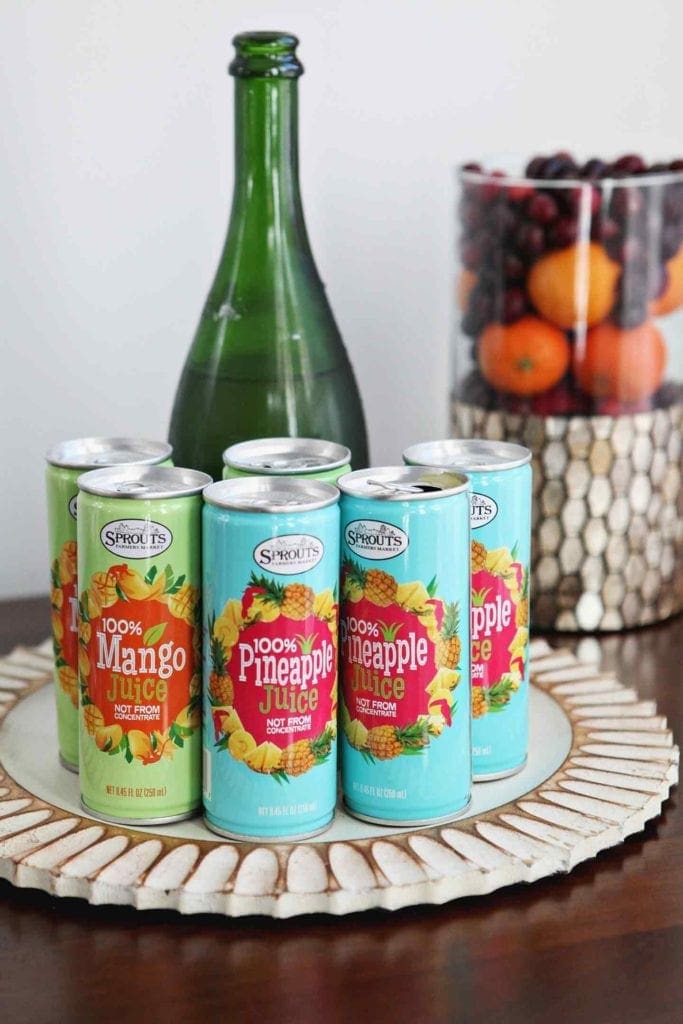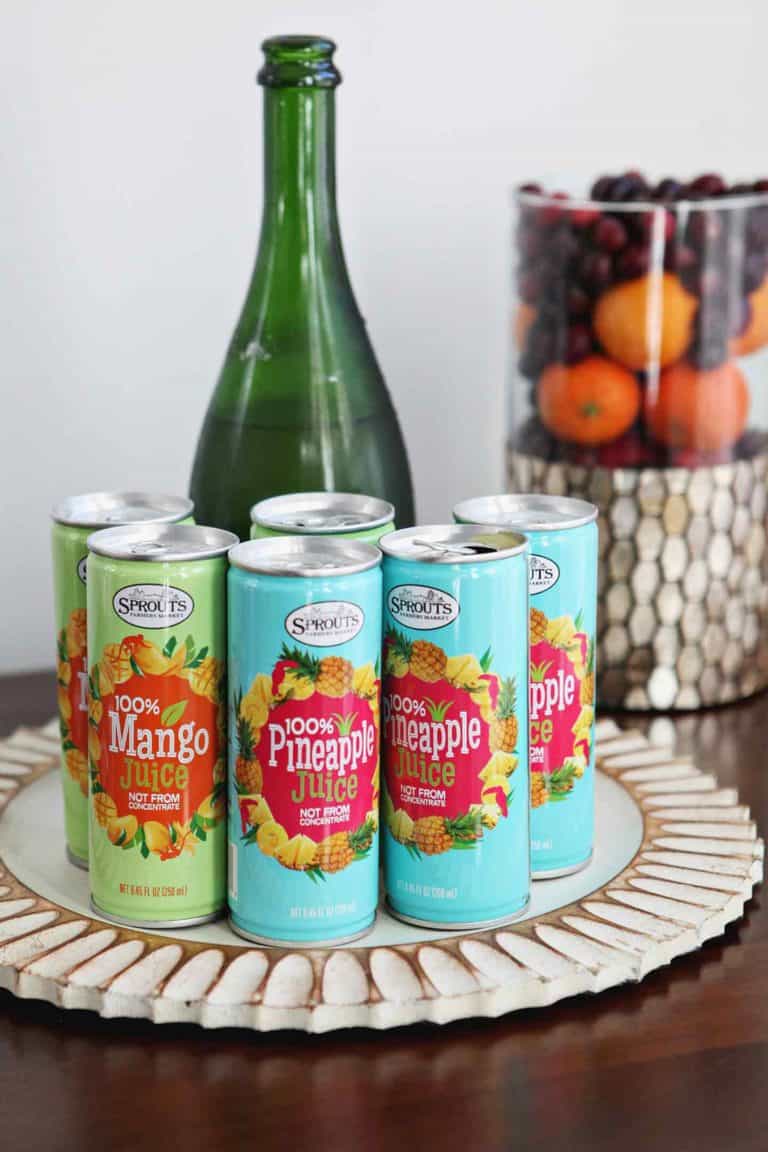 2. Offer a mimosa bar with various juice mixers.
I don't know about you, but brunch translates to MIMOSAS for me. Because of this, I love to have a little mimosa bar set up near the food to allow my friends to mix their own drinks. (If you're into this idea, I made a video of how I set mine up!)
Mimosas don't have to be made with orange juice and champagne, though. For this holiday brunch, we offered Sprouts 100% Canned Mango and Pineapple Juices. These canned juices, which are not from concentrate, offer delicious, bright flavors and unique twists on the favorite brunch drink.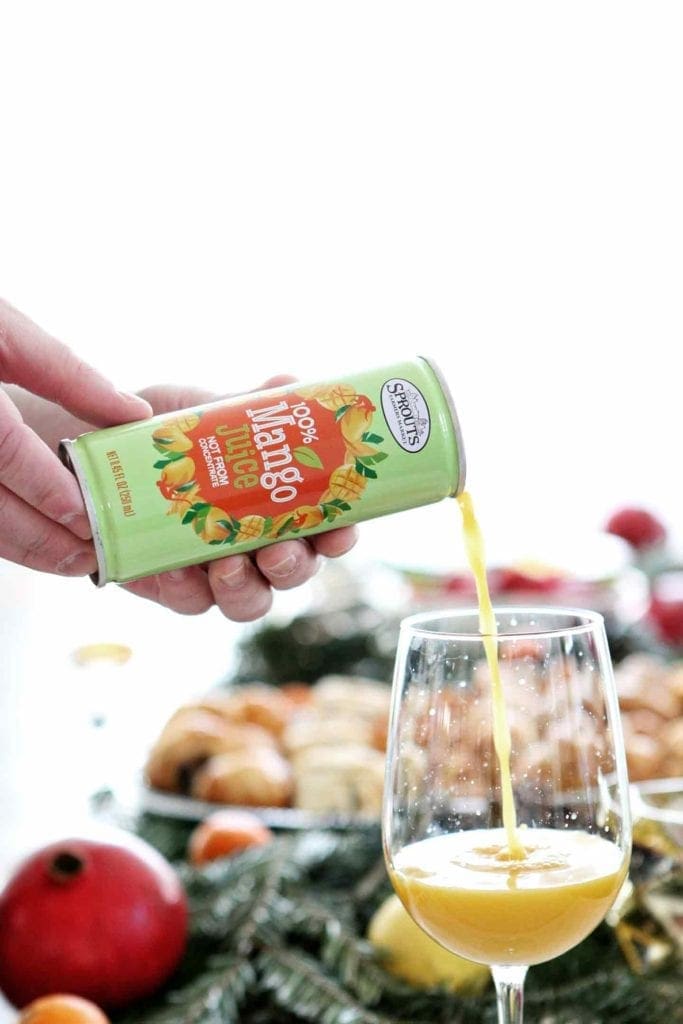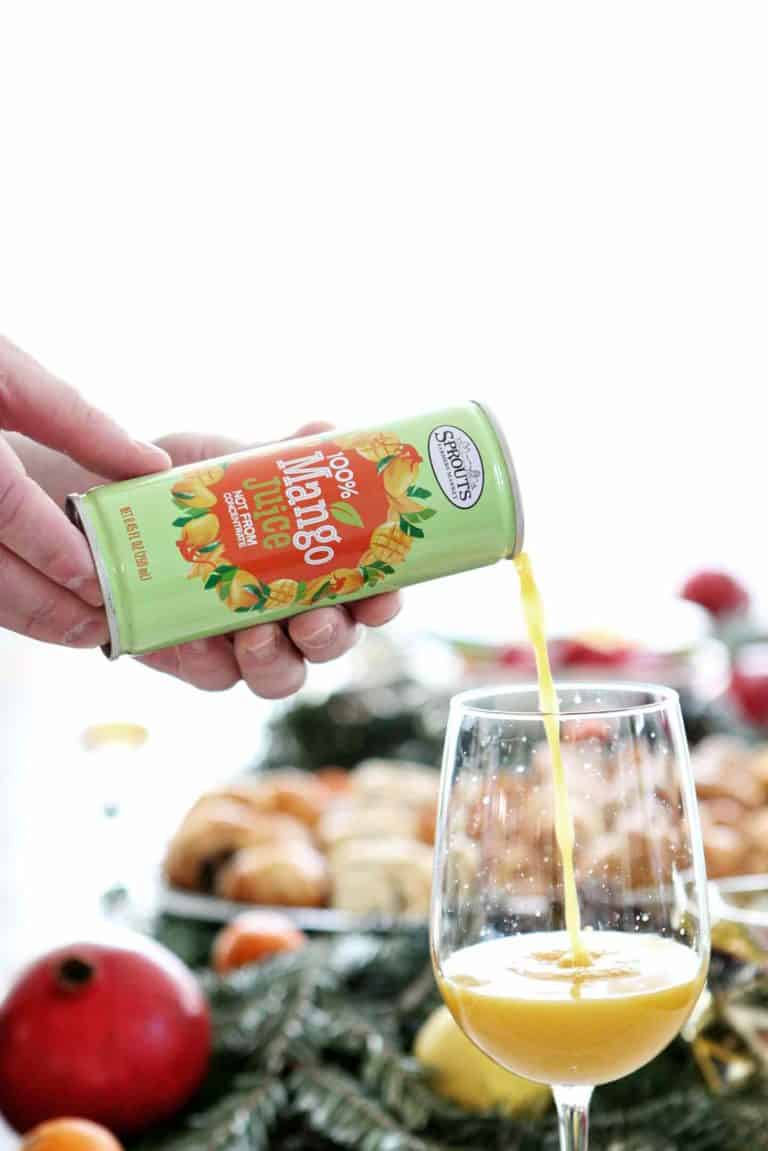 If your guests are into the more savory breakfast drink, offer ingredients to make a Bloody Mary. (I love, love, love a traditional Bloody Mary, and this BBQ Bloody Mary is a fun twist on the classic!)
If your guests aren't drinking, they can still enjoy the juices you choose for your mimosa bar. (Pro tip: Add in a seasonal juice to your mimosa bar for guests to enjoy. So in the wintertime, pure cranberry juice would be a lovely addition, too. Guests can enjoy it with champagne or mix it with pineapple or mango juice!)
Also, having various juices is great if kids are in attendance. At our brunch, we had three toddlers and three newborns. While half of them didn't eat the food prepared, the other three were able to enjoy a little juice if they wanted. It was a special treat for them.

3. Decorate your table using fresh fruit and other items that you have around your house.
Since it's the Christmas season, and we brought home our tree a week ago, I had tree trimmings waiting for decoration purposes. (Please tell me I'm not the only person who reserves stuff like this to stick it in decor when I come up with the idea…)
I used those, as well as several seasonal fresh fruits like pomegranates, clementines, lemons and cranberries to make a pretty easy tablescape. I added a few candleholders and voila… Tablescape complete!
You don't have to go out of your way to find something extravagant to make a beautiful table, and I think my simple tablescape was lovely, seasonal and fresh.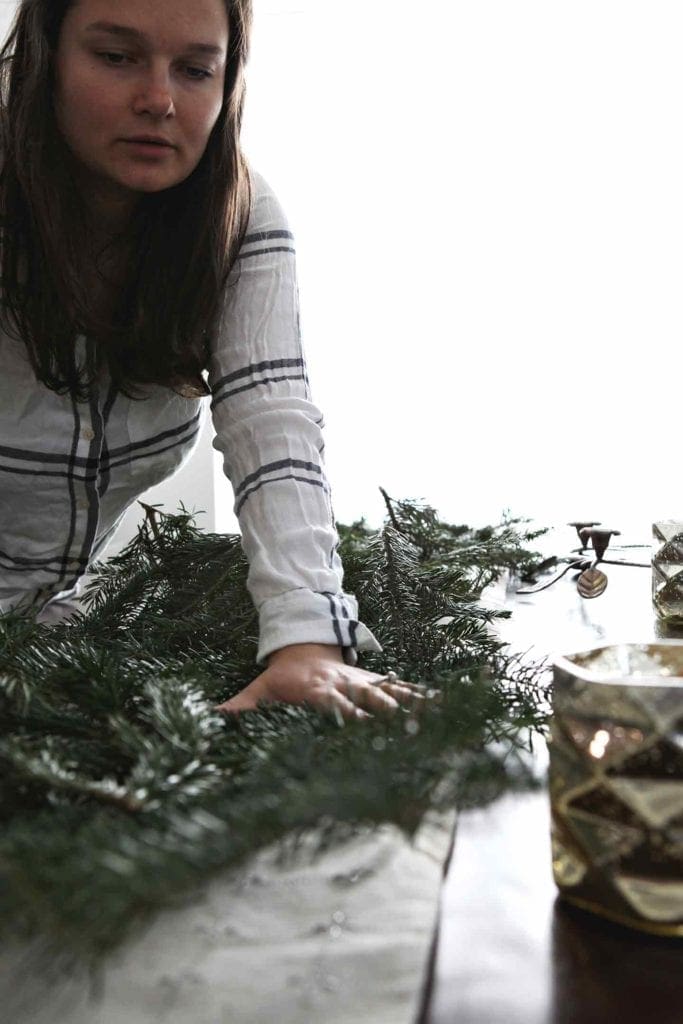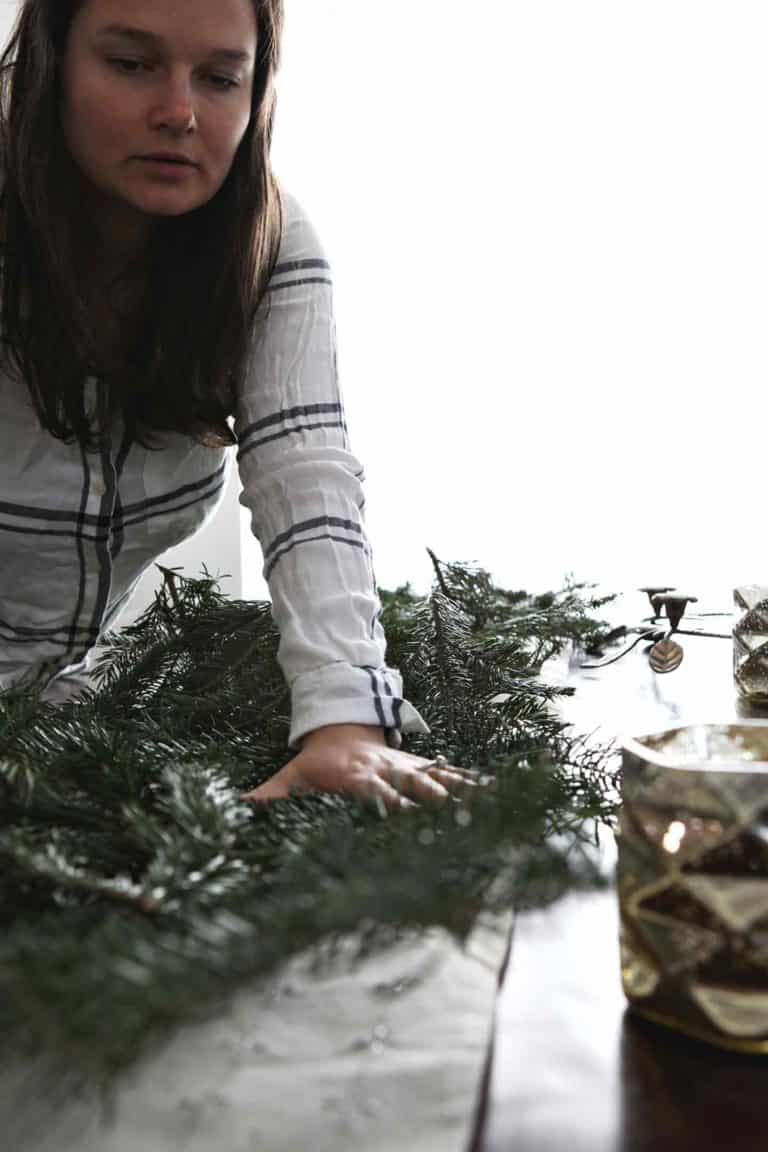 You can also take a page out of my mom's book and scour your neighborhood, should you not have tree trimmings. My mom will take a pair of scissors and check our yard, then talk to neighbors and check their yards to see if they have any greenery, flowers or something else that can be used in an arrangement or laid on the table to add a little bit of color. It's a budget-friendly way to decorate your table.
If you don't want to do this, pick up some flowers or scented pine cones at Sprouts when you're picking up your pastry tray. Easy peasy and equally beautiful!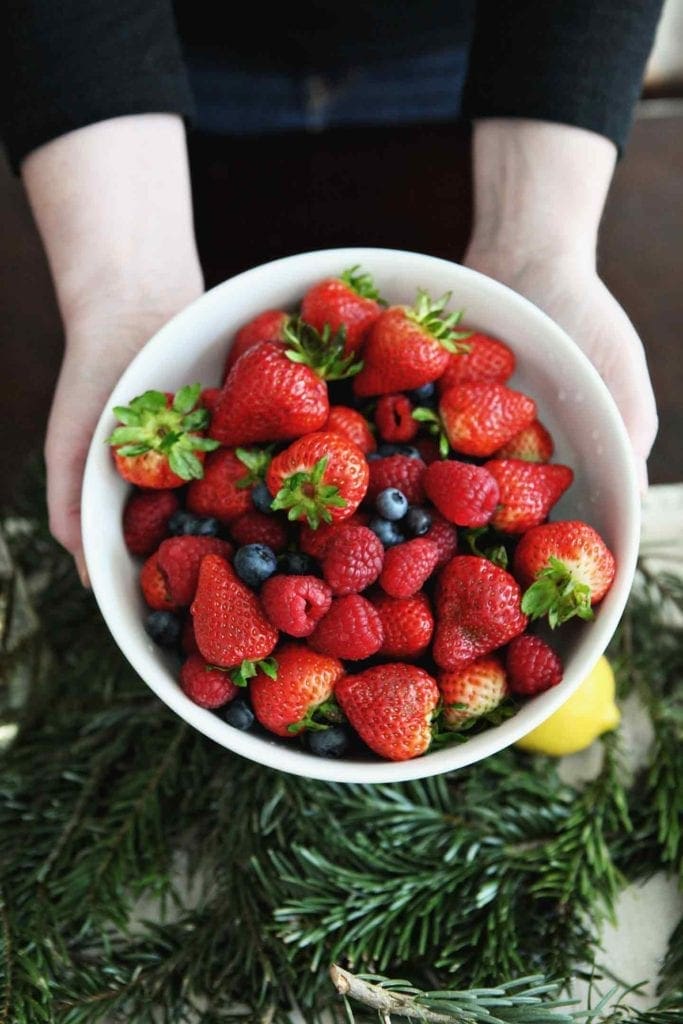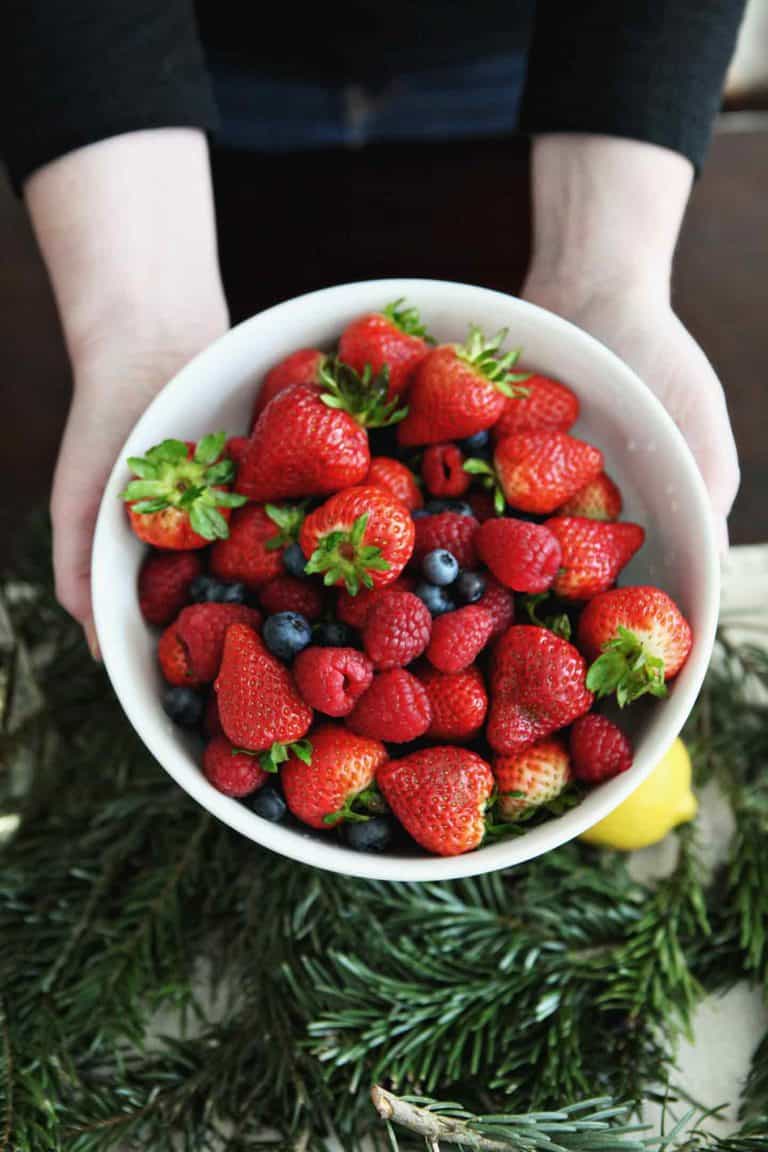 4. Add other foods to your menu to complement the pastry tray, and take into account your guests dietary needs.
When I was planning this brunch, I knew that one of our friends has celiac. Because of this, he would not be able to eat the pastries.
I wanted to make sure that I had something for him to eat, as well as a variety of foods for our guests to enjoy.
So the morning of, we scrambled a dozen eggs and served those, along with various berries, for our guests to enjoy.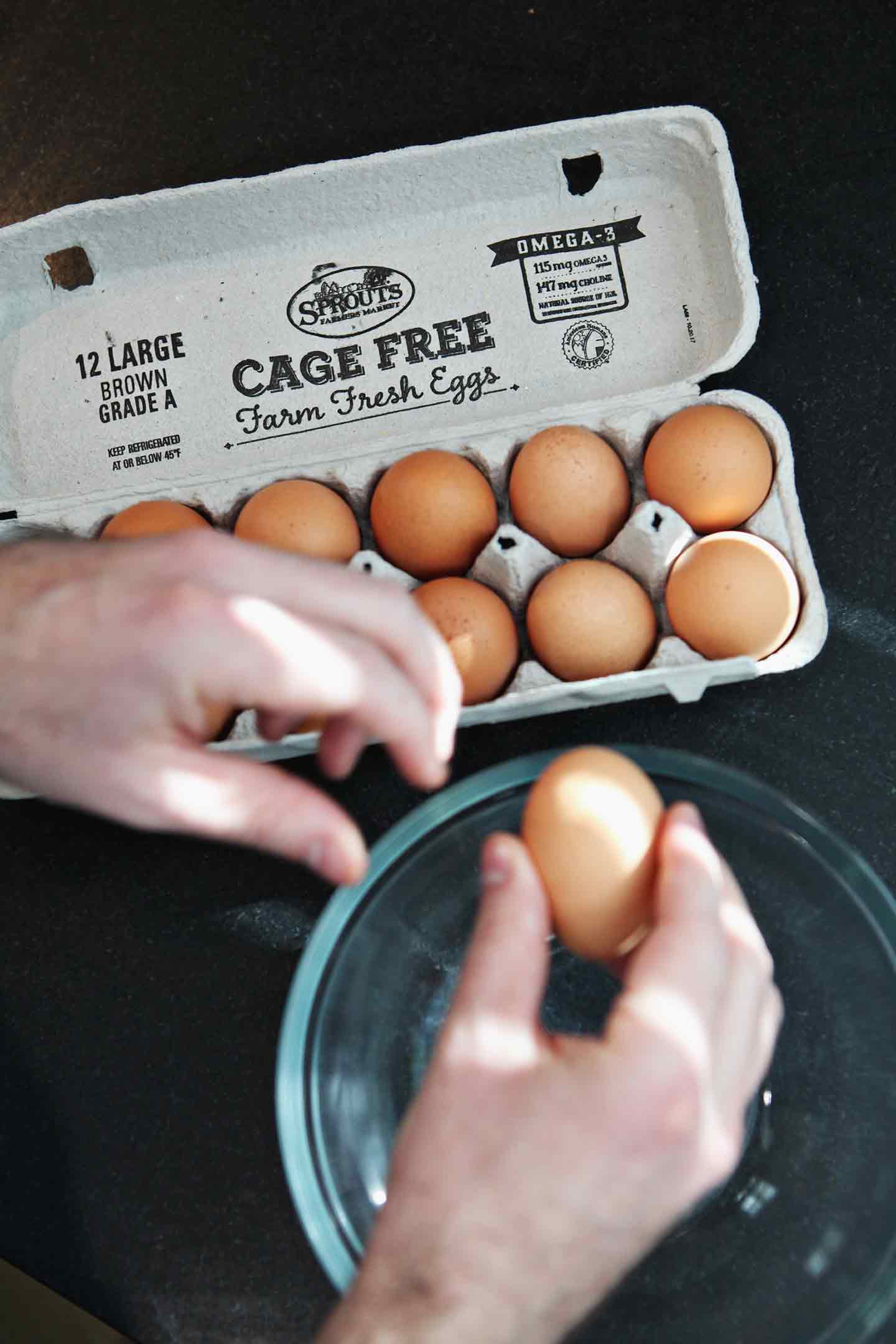 In addition to having mimosas, we offered coffee, milk and water, too.
Having a variety is a nice thing to offer at a brunch, and it's especially nice to consider your guests.
In my opinion, there is nothing sadder than hosting a party and having a guest who can't eat anything that you're serving. So take care of your people, y'all. They'll appreciate that.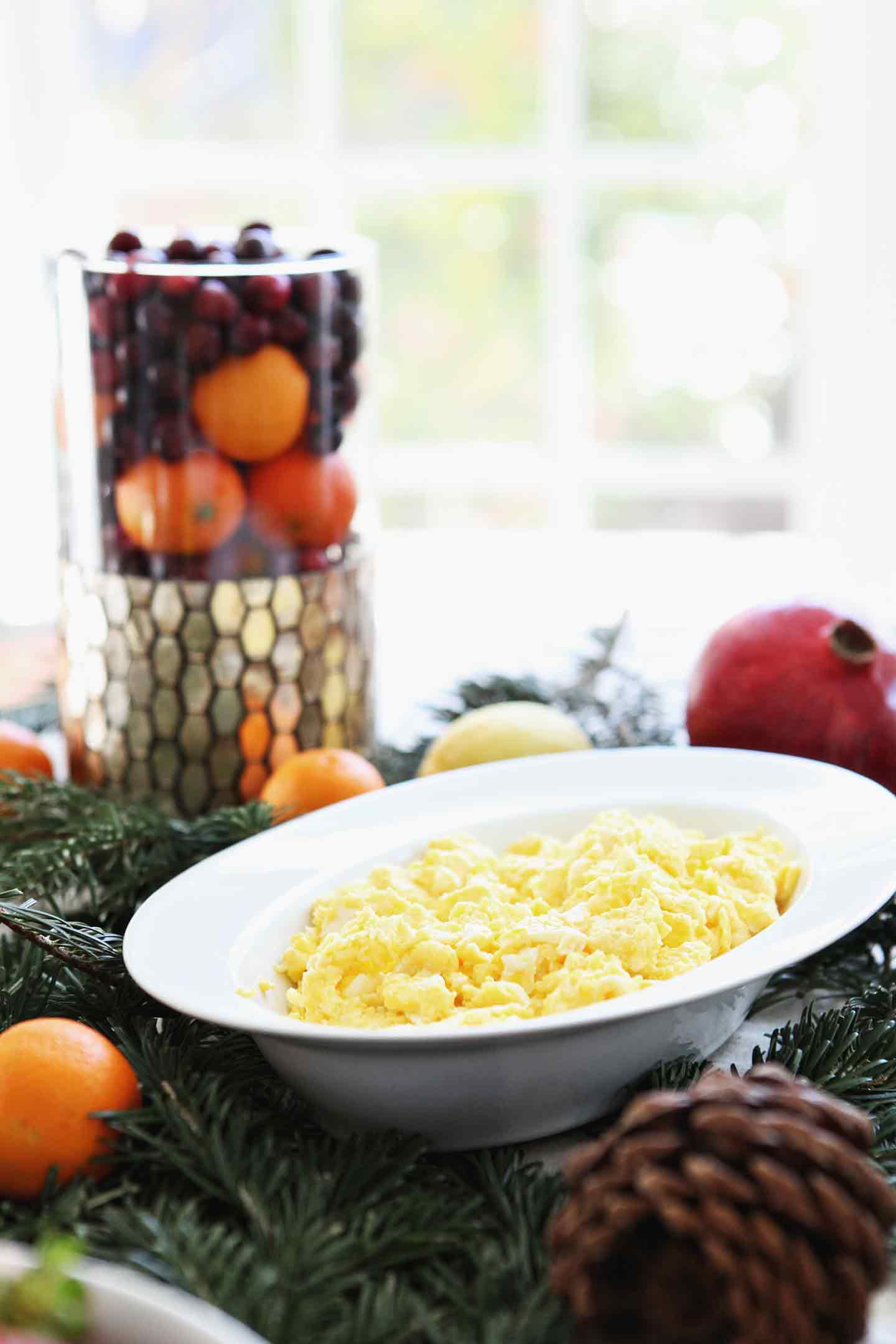 Unsure what to make, in addition to offering pastries and fruit?
Here are some other awesome recipes you could make to add to your brunch menu:
5. Don't stress out!
I realize that it's very easy to stress about hosting an event in your home. I know I do this, too, and the morning of our brunch, I was running around like a banshee trying to get everything done before friends arrived.
Whenever you feel manic about hosting, it's important to remember to stop and take a breath.
Chances are, your friends won't notice if things aren't perfect.
In addition to this, they won't mind if food isn't on the table at the time you said because they're getting to spend time with you and other people whose company they enjoy. (They wouldn't be coming over if they didn't, right?)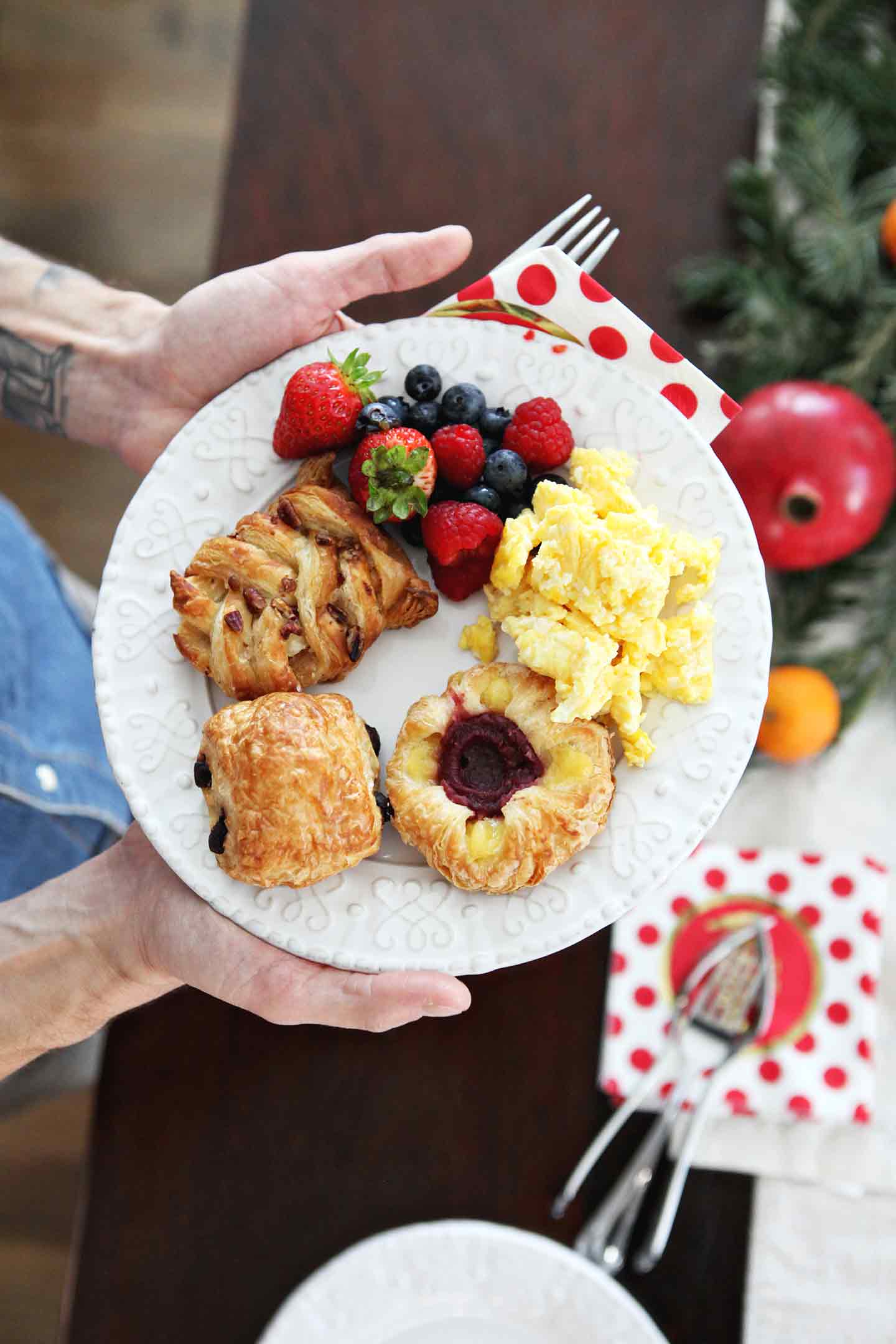 Give yourself a break.
Things will inevitably go wrong, whether little or big, so make hosting easy on yourself.
If making scrambled eggs stresses you out, make a different dish in advance or pick up another entrée from the store. If slicing the fruit is too much, purchase a prepared fruit tray or prep the fruit the night before and store it in the fridge.
Do whatever you can to make it as easy as possible on yourself so that you can have fun, too.
Because the whole point of entertaining is to have fun, right?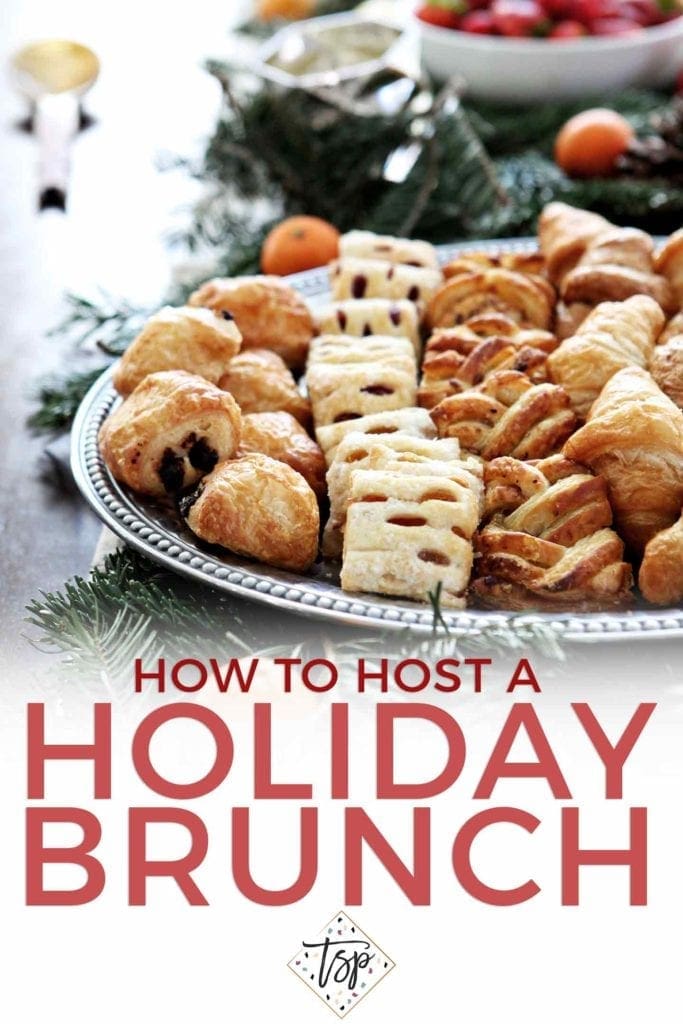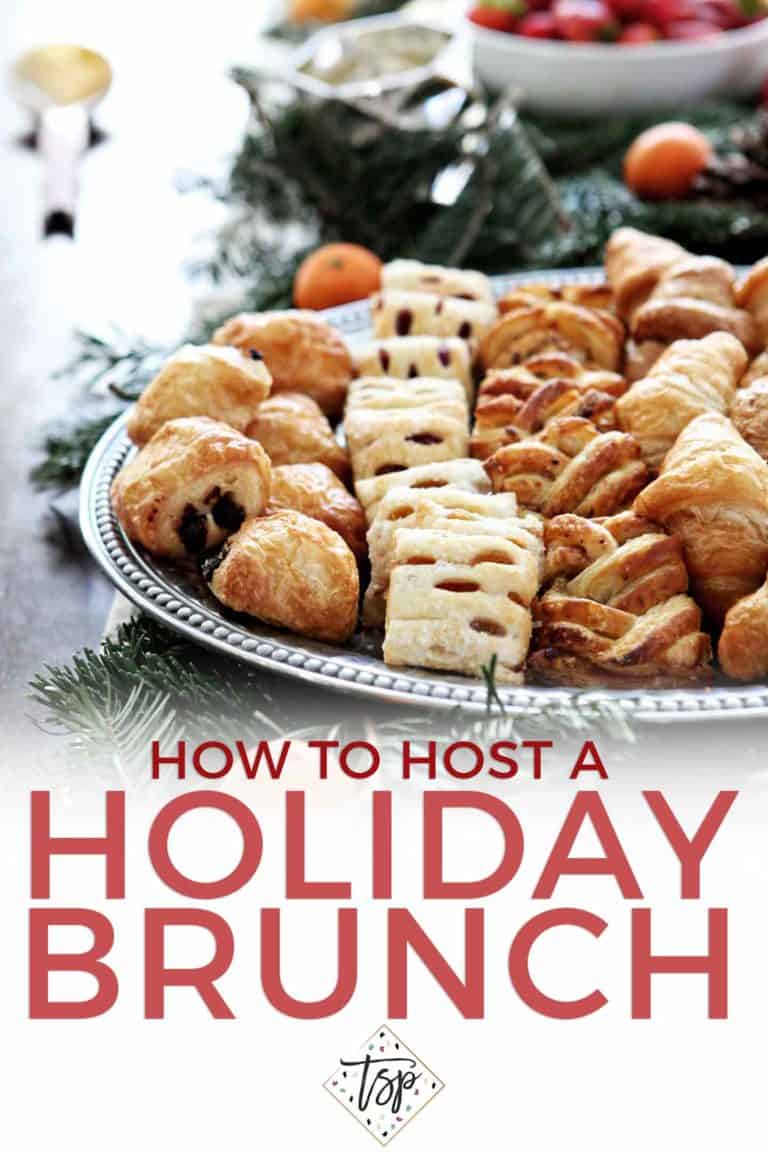 Do you plan on hosting any gathering this season?
I'd love to know how you host, so leave a comment below!