The Cocktail Chronicles: Bloody Mary
Add some spice to your weekend with the brunch cocktail of choice, the Bloody Mary. Requiring just a few ingredients, this classic brunch cocktail can be made in minutes and customized for each individual! Makes 1 drink.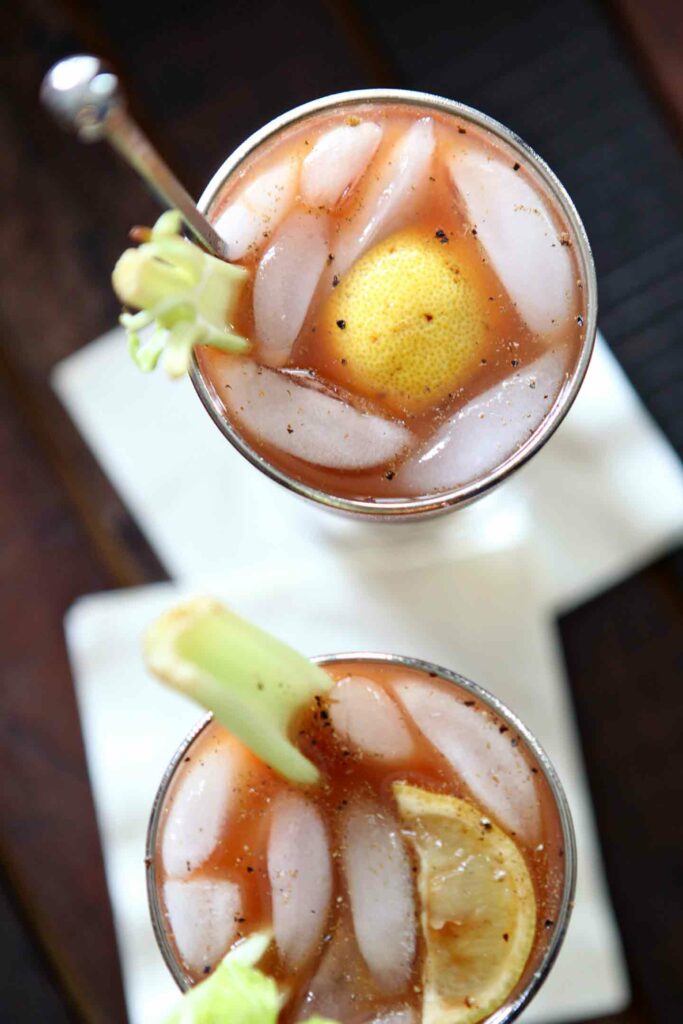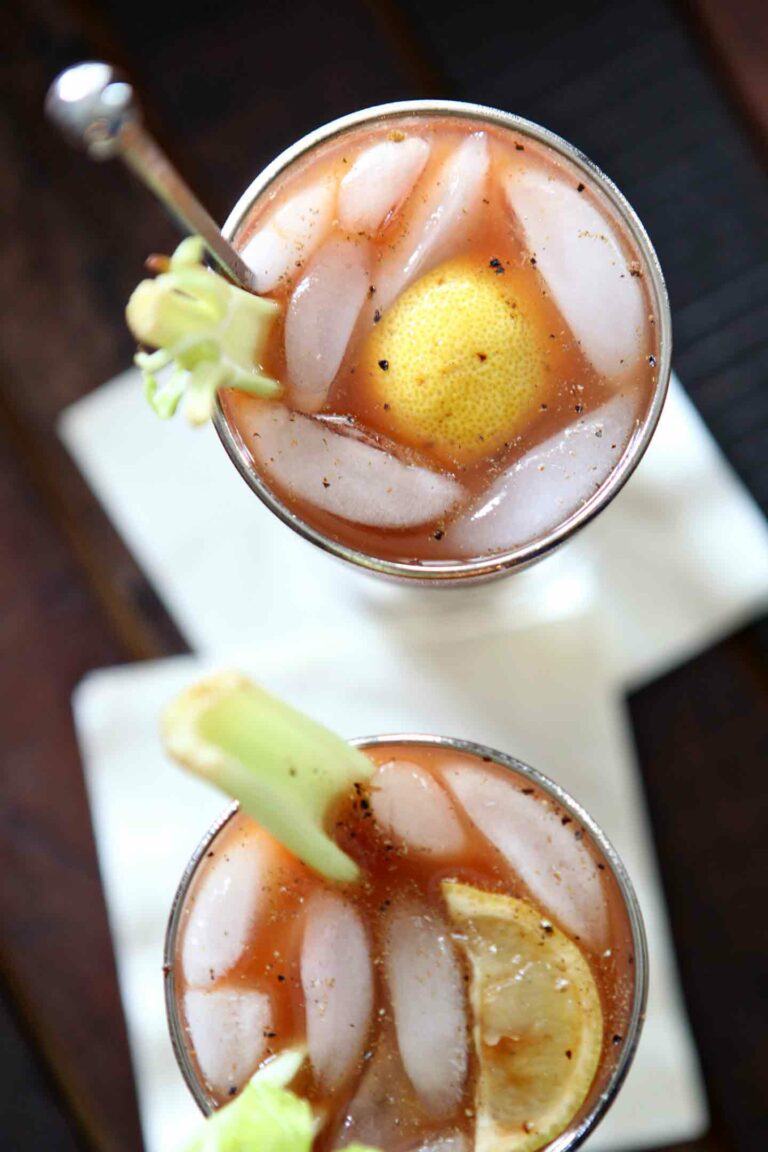 Let's start 2014 off strong with a favorite brunch cocktail: the Bloody Mary! (In fact, this was the first drink I served my mother and myself on New Year's Day before our annual Gumbo Get Together.)
I wasn't always a Bloody Mary fan. In fact, I avoided this brunch favorite like the plague because I'd heard horror stories from friends about imbibing one too many and the aftermath. Since I didn't want to experience that, I didn't try a Bloody Mary until I knew what I was doing, which meant I waited until I was 28.
Yes, I know, it's a little ridiculous, but I figured that safe was better than sorry.
That said, I'm glad I waited because that first Bloody Mary was divine, and I've been making and ordering them ever since.
Other tasty brunch and gameday drinks: BBQ Bloody Mary / Blended Mimosas / Bloody Maria / Strawberry Champagne / Spicy Bloody Beer Cocktail / Strawberry French Monaco / How to Make a Mimosa Bar (Video Tutorial!)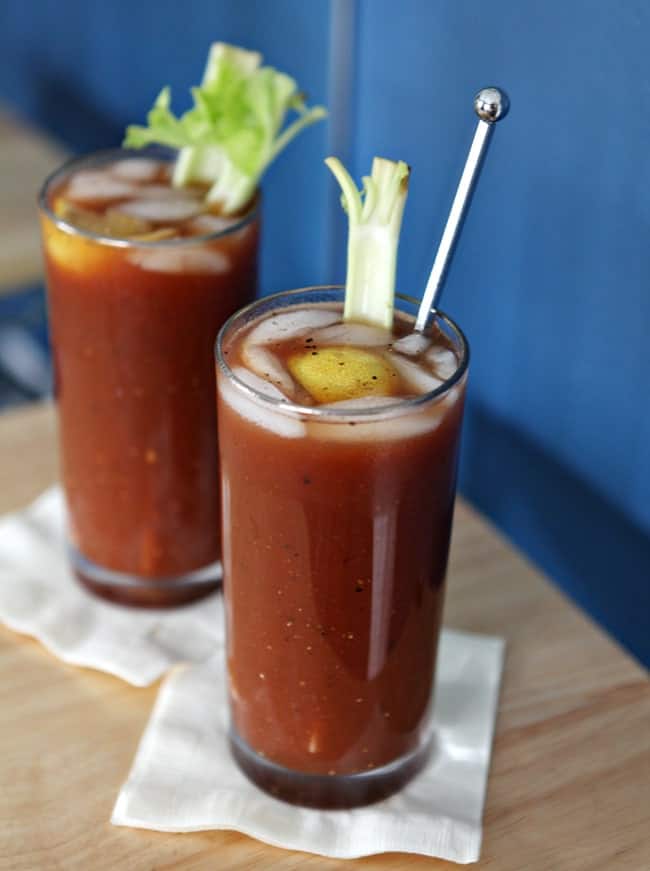 How can I customize this recipe?
Disclaimer: The links below are affiliate links. If you click through and take action, I will receive a small commission. Please refer to my disclosure page for more information about the affiliate programs The Speckled Palate participates in.
You can make this Bloody Mary as spicy (or not spicy!) as you'd like! We love using Zing Zang Bloody Mary Mix because it's nice and spicy. If you're sensitive to that, feel free to use tomato juice and add your spices to taste. 🙂
Also, you can customize this Bloody Mary with the toppings/accoutrements.
Celery sticks are my favorite way to serve it, as well as with a slice of lemon. You can also add spicy pickled green beans, pickled okra, pickled jalapeños peppers (or fresh ones!), bacon and more.
Use your creativity to deck out your Bloody Mary to your tastebuds!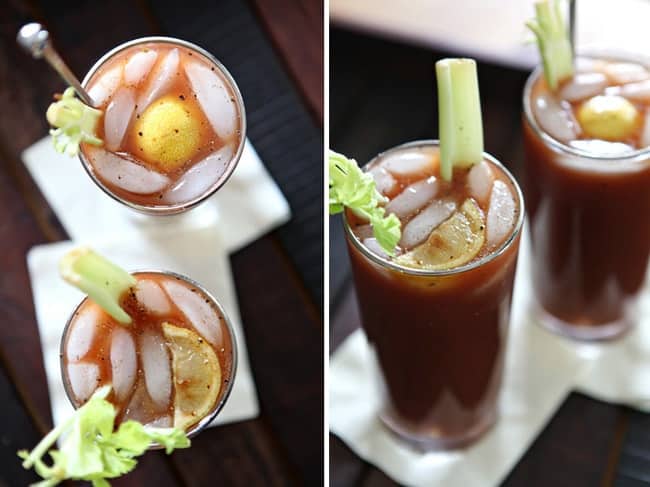 What products do I need to make a Bloody Mary?
Honestly, you don't need a lot to make a Bloody Mary at home. I've used regular 16 oz. glasses instead of "fancy" highball glasses and stirred them with a regular spoon, too. Just be sure you've got your measuring cup (or a jigger) to ensure you have the right proportions of ingredients!
That said, here are some awesome products to use for your Bloody Mary: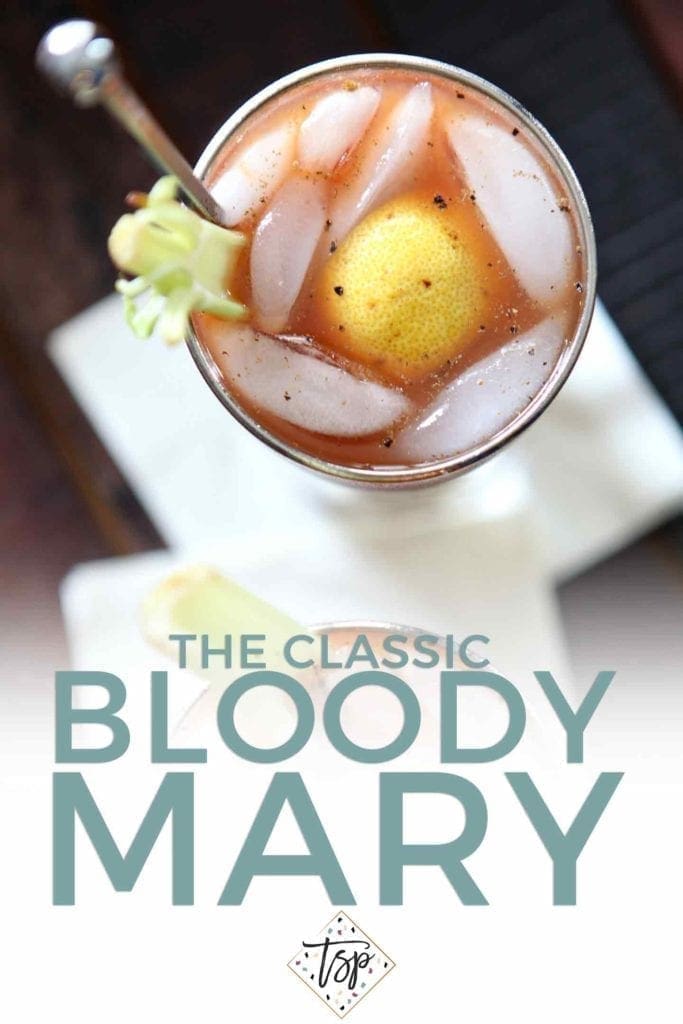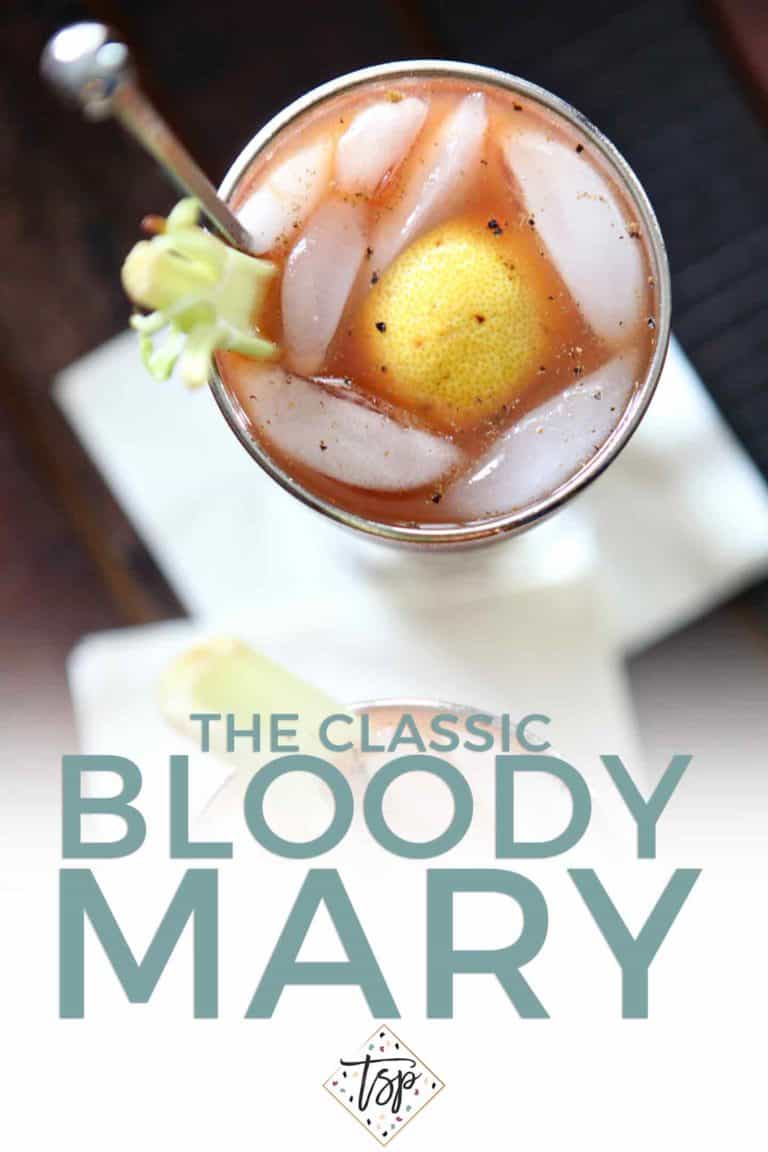 Can I use this recipe to make a Bloody Mary Bar?
Absolutely! A Bloody Mary bar would be so much fun to provide for an at-home brunch.
Here's what you can do:
Set out 1-2 bottles of your favorite Bloody Mary mix on your bar.
Choose several different add-ons people can add to their drinks. (So, think along the lines of those pickled green beans, peppers, etc. mentioned above. Some crispy slices of bacon would be super fun, too.)
Set out drinks, spoons and straws for your friends so they can mix their own!
What dishes can I serve with this brunch mixed drink?
Hosting a brunch and wanting to pair some food with this cocktail? Here are some of my go-to dishes for brunch:
Interested in making this goodness at home? It's easy!
See how I do it below…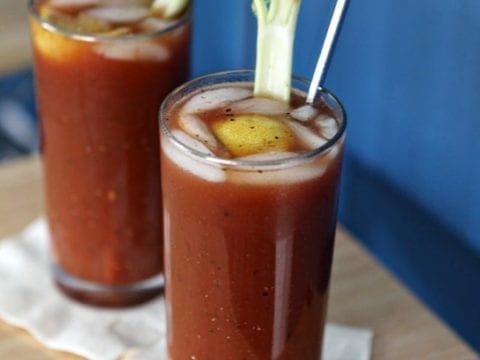 Yield:

1 cocktail
Bloody Mary
Add some spice to your weekend with the brunch cocktail of choice, the Bloody Mary. This classic cocktail, made with spicy tomato juice, vodka and various accoutrements, is easy to make at home and perfect for any morning gathering, no matter the occasion. Requiring just a few ingredients, this drink can be made in minutes and customized for each individual!
Ingredients
Bloody Mary
4-6 ice cubes
1 lemon slice
1 teaspoon Worcestershire sauce
1 tablespoon lemon juice, freshly squeezed
¼ teaspoon celery salt
3-6 drops hot sauce
¼ teaspoon black pepper
2 oz. vodka
Garnishes
Celery sticks
Pickled okra
Pickled jalapeño peppers
Crispy bacon
Instructions
Place the ice cubes and the slice of lemon in a tall glass.
Measure in the Worcestershire sauce, freshly squeezed lemon juice, celery salt, hot sauce and the black pepper.
Using a long spoon, stir until the ice is coated in the ingredients.
Pour in the Bloody Mary Mix and the vodka.
Stir until combined.
Garnish with a celery stick (or spicy green beans, jalapeno pepper, etc.) and enjoy.
Recommended Products
As an Amazon Associate and member of other affiliate programs, I earn from qualifying purchases.
Nutrition Information:
Yield:
1
Serving Size:
1
Amount Per Serving:
Calories:

166
Sodium:

800mg
Carbohydrates:

1g
Are you a fan of spicy drinks?
Other Cocktail Chronicles drink recipes: Southern Champagne / Mustique / Kingston / Rum Sidecar / Tom Collins / Cosmopolitan / Cutty Sark on the Rocks / Blizzard Bourbon Cranberry Cocktail