Looking for a unique bourbon drink to enjoy during Thanksgiving, Christmas and other winter holidays? This slightly sweet Blizzard Cranberry Bourbon Cocktail is perfect for the chilly winter months. Makes 1 drink.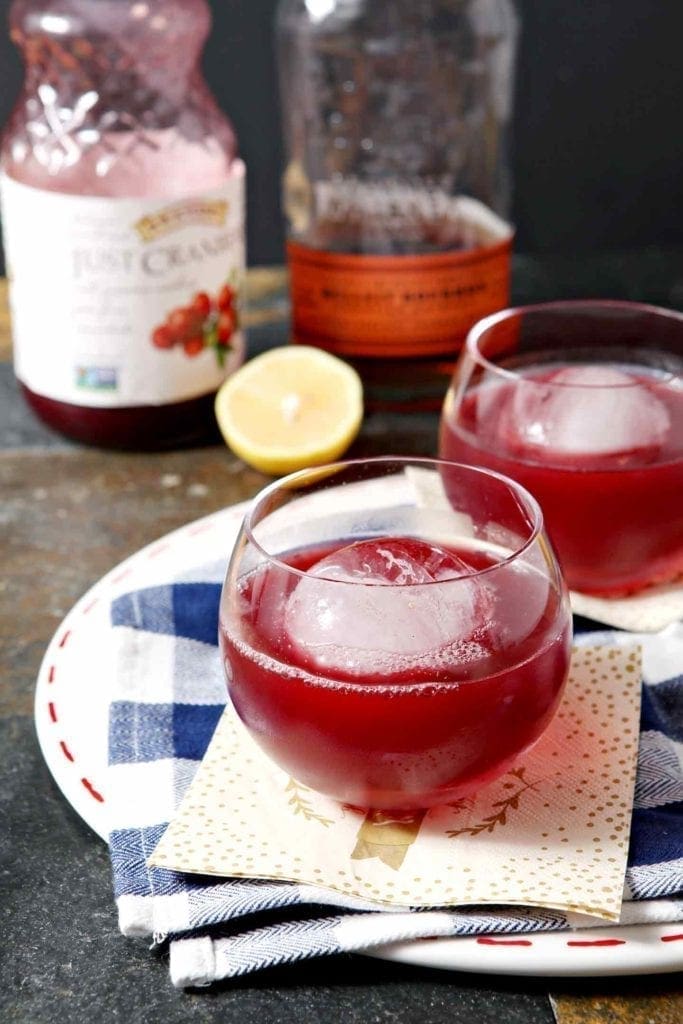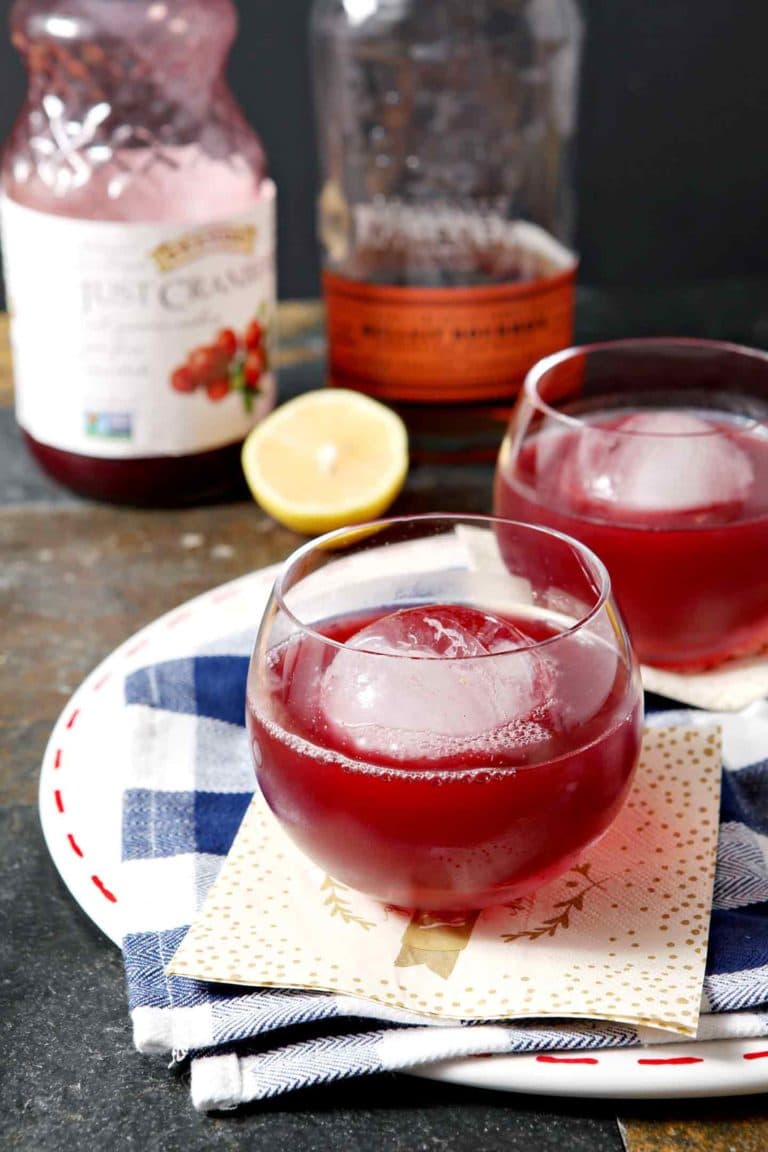 This post contains affiliate links. If you were to make a purchase through one, I would receive a small commission. For more information about the affiliate programs The Speckled Palate participates in, please refer to my disclosure page.
For the longest time, I swore up and down that I would never be a whiskey (or bourbon) girl.
I wasn't interested.
As far as I was concerned, the smell was indicative of the taste. And since the smell was off-putting to me, I would surely hate it.
I wouldn't even take a sip.
Because of this mindset, it took me I was 26 to even give whiskey/bourbon a try.
Other Cocktail Chronicles drink recipes: Southern Champagne / Bloody Mary / Mustique / Kingston / Rum Sidecar / Tom Collins / Cosmopolitan / Cutty Sark on the Rocks / Blizzard Bourbon Cranberry Cocktail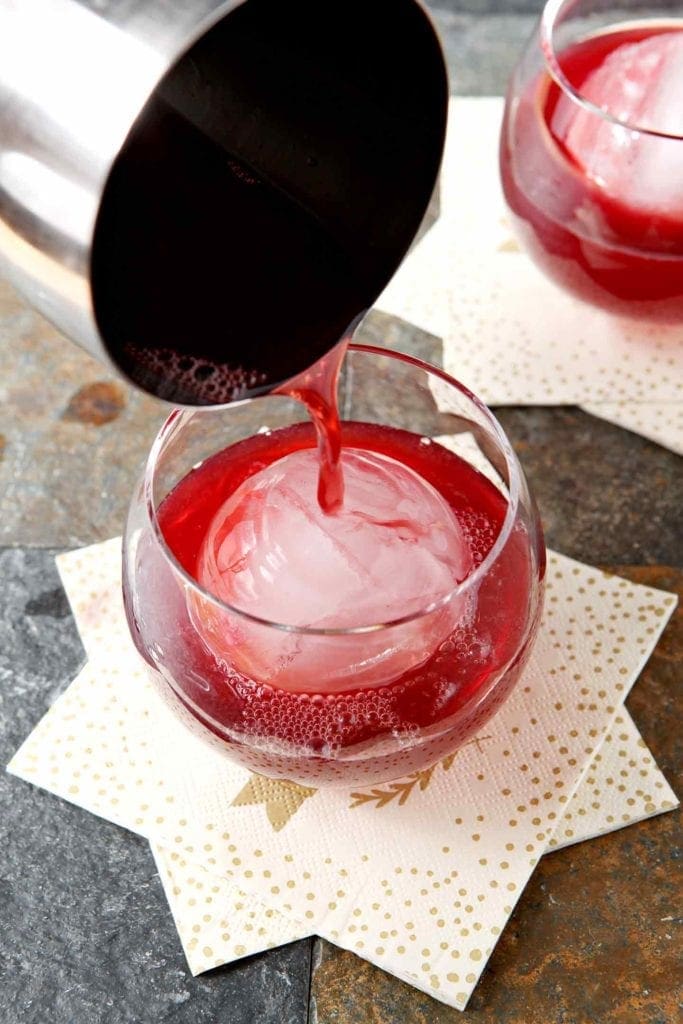 Fittingly so, my first grown-up whiskey drink was at Whiskey Kitchen in Nashville, and I fell head over heels for it.
So when Winston and I were discussing what recipe to kick off The Cocktail Chronicles with, we pretty much came to a unanimous decision to start with a whiskey/bourbon drink. Then after flipping through the recipes, we decided this one was calling to us. And that was a good thing, y'all.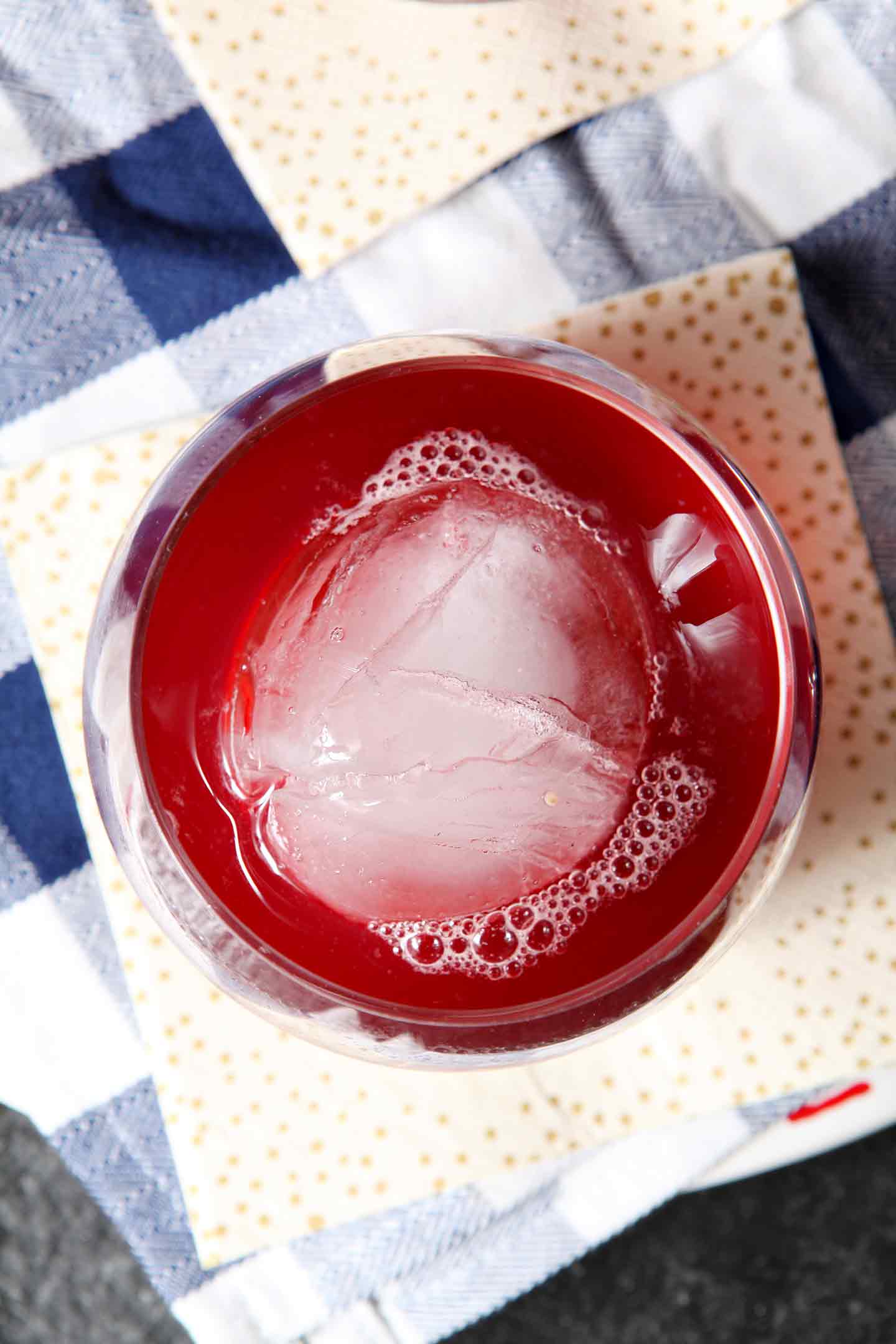 Recommended Tools/Products for The Blizzard
Get the look!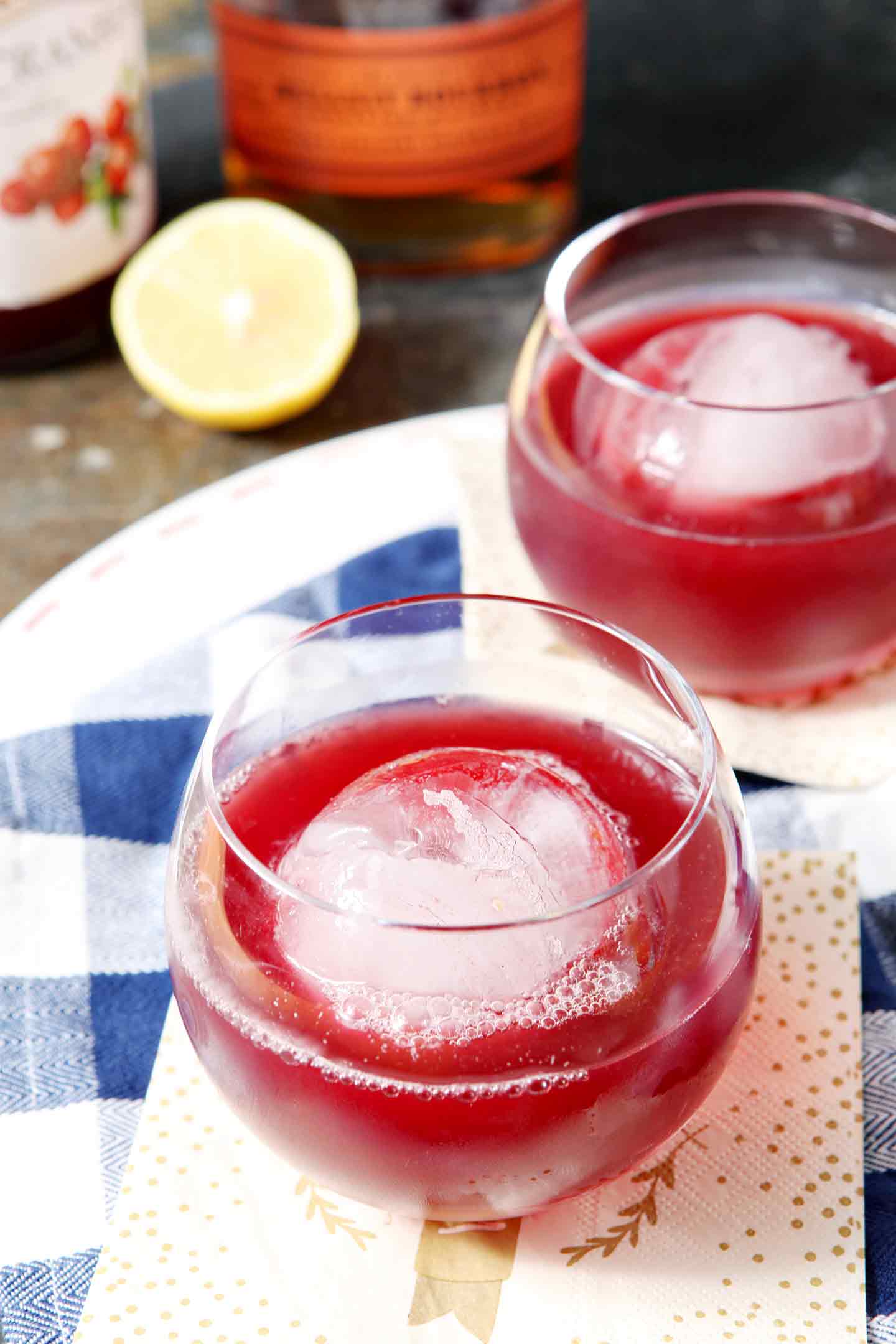 The cocktail was nicely balanced, and no flavor overpowered the others. Additionally, the bourbon wasn't too strong — a problem I have found with some drinks like this. Winston echoes my opinion and said the drink, itself, wasn't fruity or too sweet, which was a plus for him. It's refreshing and delicious, and it would make a fantastic party drink since it calls for cranberries as a garnish.

Five cheers! We highly recommend The Blizzard. Not only was this drink delicious, but it was good enough for us to want to sip it again!

Now, who's ready for a cocktail?
Let me show you how easily you can mix one up in the new VIDEO, then scroll down to get the ingredients for yourself!
I promise you, you're gonna want to do this: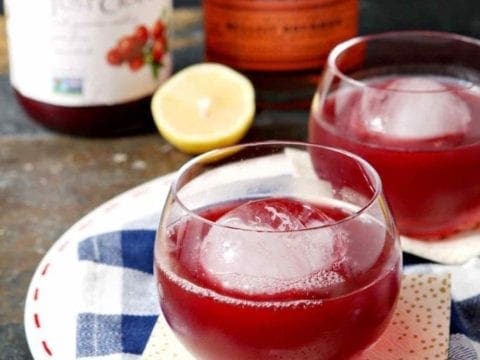 Yield:

1 cocktail
The Blizzard
Looking for a unique bourbon drink to enjoy during Thanksgiving, Christmas and other winter holidays? 100% pure cranberry juice mixes with bourbon, freshly squeezed lemon juice and homemade simple syrup to create this winter-flavored cocktail, entitled The Blizzard. Serve with frozen cranberries or ice, and enjoy this slightly sweet bourbon drink during the chilly months.
Ingredients
Simple Syrup
• 1 cup water
• 1 cup granulated sugar
The Blizzard Cocktail
• 2 ¼ oz. bourbon
• 1 ½ oz. 100% pure cranberry juice, , unsweetened
• ½ oz. freshly squeezed lemon juice
• 1 oz. simple syrup
• Lemon slices and cranberries, for garnish
Instructions
Make the Simple Syrup
In a heavy-bottomed saucepan, heat the water and sugar over medium-high heat.
Bring the mixture to a simmer. Do not boil.
When the sugar has completely dissolved into the water, remove from the heat and set aside. Store in a mason jar in the refrigerator until time to use the syrup.
Make the Blizzard
Fill a cocktail shaker with ice.
Pour the bourbon, cranberry juice, freshly squeezed lemon juice and simple syrup into the cocktail shaker.
Place the lid onto the cocktail shaker, and shake vigorously.
Place spherical ice or whiskey stones in an old fashioned glass. Pour the drink over the ice cube/whiskey stones.
Garnish with a slice of lemon or a couple of cranberries, and enjoy immediately.
Notes
Unsweetened cranberry juice adds SUCH a nice tartness to this cocktail. Please try to find that in the grocery instead of the sweetened cranberry punch that's available.
Original recipe from Stuart Walton's The Ultimate Book of Cocktails. Adapted over the years by me. 😀
Recommended Products
As an Amazon Associate and member of other affiliate programs, I earn from qualifying purchases.
Do you like bourbon/whiskey cocktails?
The photos and recipe for this Blizzard cocktail were originally published on January 18, 2013. The photographs, along with the text of this blog post, were updated on November 8, 2016. A video was added on October 8, 2017.