The Cocktail Chronicles: Cutty Sark on the Rocks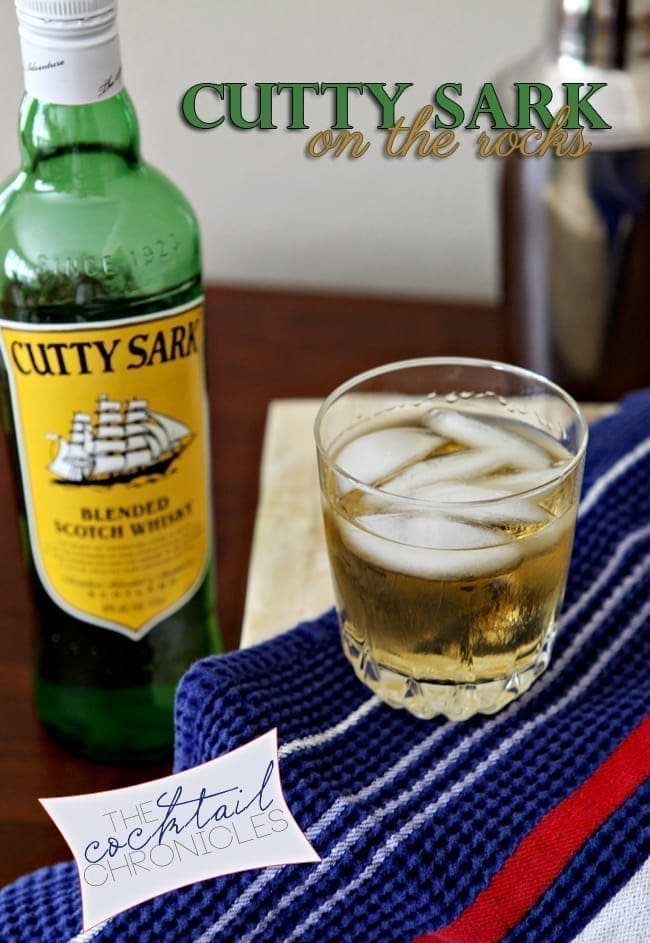 When we started this project, I was dead-set on posting drinks every Friday. But life happens… and today, I've got a special drink in memory of someone close to my heart.
We buried my Great Uncle Buddy yesterday. In honor of him, I am sharing his favorite drink in a special edition of The Cocktail Chronicles.
When I learned that he had passed, I wanted to do something in memory of him and reminisced. We visited Texas when I was in middle school, and Uncle Bud promised my cousin and me a true Texas tour. We took this to mean we were going horseback riding and touring the countryside… but instead, we drove around in his car and occasionally hopped out to look at cattle while our mothers, sister and other cousins were all shopping.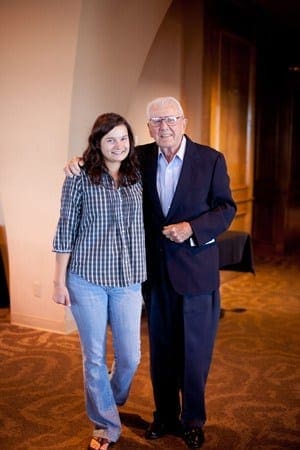 Then there was my Bugga's funeral. Bugga was Uncle Bud's sister, and he made the trek to Pennsylvania to celebrate her life and mourn her loss with our family. It was an emotional time for us all, but I loved every minute spent with Uncle Bud, hearing his stories about his sister, as well as learning about his Air Force days.
One of my other favorite memories was when my Uncle Bud showed up for my wedding. It was the morning of, and I met my bridesmaids, family members and several family friends at the reception site, frantically organizing and setting out sweets on our cookie table. It was hectic, and I was beyond stressed… then Uncle Bud walked in the door, carrying himself with grace and immediately drawing everyone's attention. I was stunned he'd come to the cookie table set up extravaganza and ran over to give him hugs and kisses. One of my favorite photos of us was captured during this moment, and I will cherish it forever, as well as the sweet words he shared with me.
I consider myself lucky to have quality time with my uncle, and when discussing these memories with Winston, he mentioned Cutty Sark, as he was Uncle Bud's drink mixer at one point. Not only did my Uncle Bud bring Cutty Sark to Pennsylvania for his sister's funeral and memorial services, but he also met with a good friend daily at 5 o'clock to share drinks.
So when my mother and her sister arrived in town Saturday, we headed to my favorite liquor store, and I picked up a bottle, fully intending for us to sip the scotch in memory and celebration of Uncle Bud.
Having never drank scotch before, we were in for a surprise… and I will just say that Uncle Bud was more man than all of us combined because we couldn't hardly finish a sip, let alone a glass of his favorite.
To Uncle Bud, an incredible man who will be sorely missed!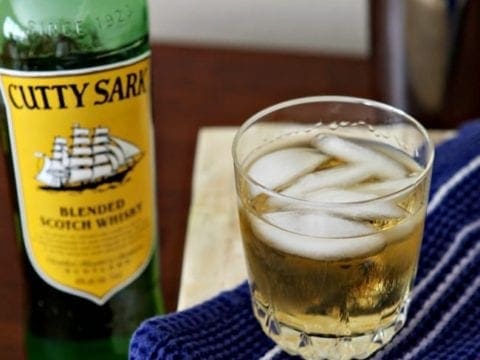 Yield:

1 drink
Cutty Sark on the Rocks
The Cocktail Chronicles continues today with a simple Cutty Sark on the Rocks, a nod to my Uncle Bud. He passed earlier this week, and we're heading down to San Antonio to say goodbye. We're also sipping his favorite drink, Cutty Sark, in celebration of his life.
Ingredients
2 oz. Cutty Sark Blended Scotch Whisky
½ ice
Instructions
Place the ice in a whiskey tumbler.
Pour the Cutty Sark over the ice.
Stir using a cocktail spoon, and enjoy immediately.
Recommended Products
As an Amazon Associate and member of other affiliate programs, I earn from qualifying purchases.
Nutrition Information:
Yield:
1
Serving Size:
1
Amount Per Serving:
Calories:

139
Total Fat:

0g
Saturated Fat:

0g
Trans Fat:

0g
Unsaturated Fat:

0g
Cholesterol:

0mg
Sodium:

0mg
Carbohydrates:

0g
Fiber:

0g
Sugar:

0g
Protein:

0g
Nutrition facts are an estimate and not guaranteed to be accurate.
Other Cocktail Chronicles drink recipes: Southern Champagne / Bloody Mary / Mustique / Kingston / Rum Sidecar / Tom Collins / Cosmopolitan / Blizzard Bourbon Cranberry Cocktail