Turkey and Broccoli Orecchiette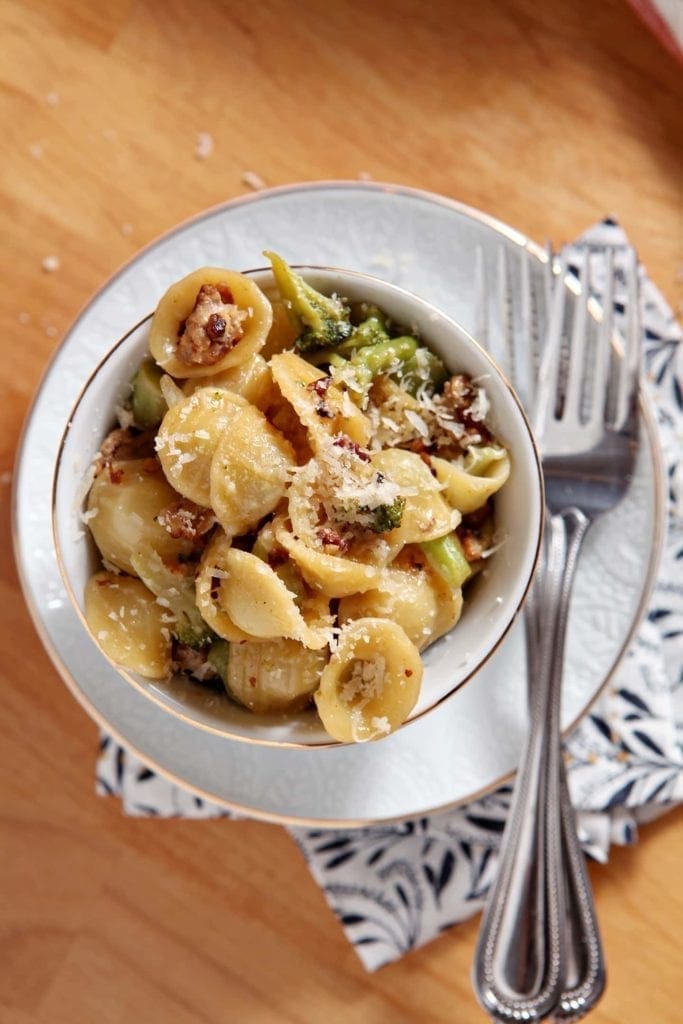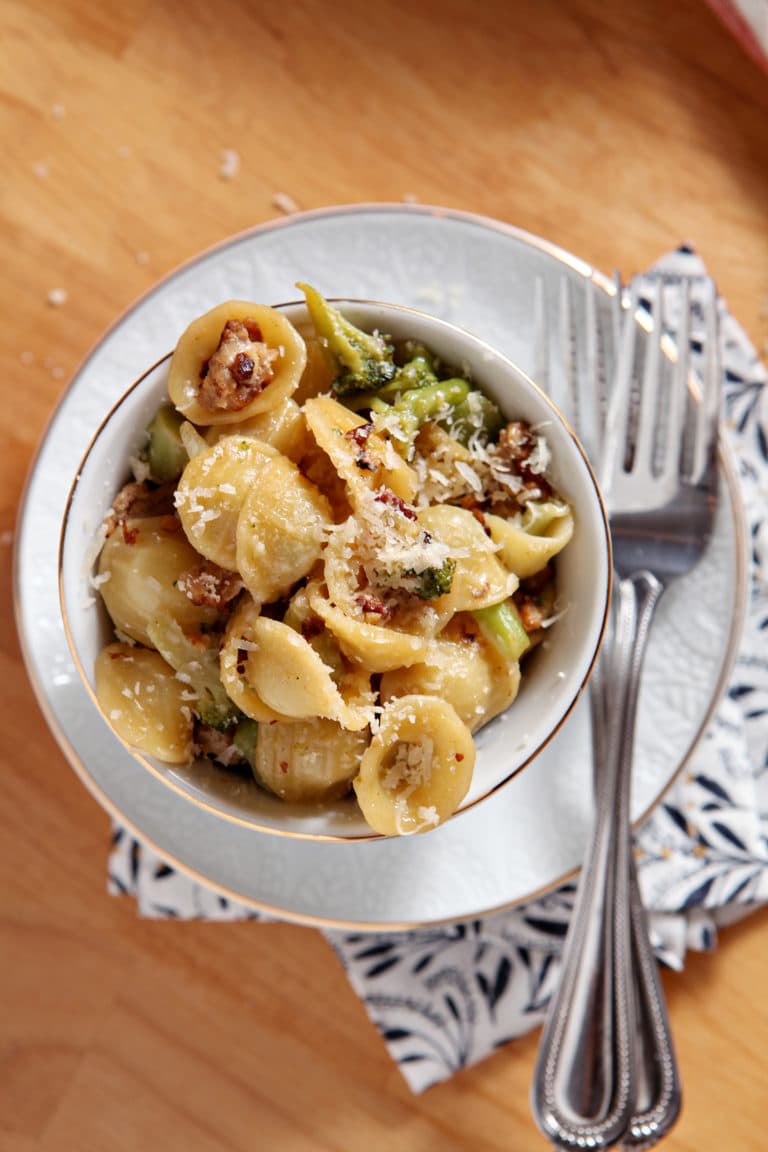 You guysssssssssssssss.
We don't eat pasta often in this house because we're carb monsters who will eat an entire box without batting an eyelash. (No, seriously. It gets ugly really fast, but it's also delightful and delicious.)
But when we make pasta these days?
I want it to be this Turkey and Broccoli Orecchiette.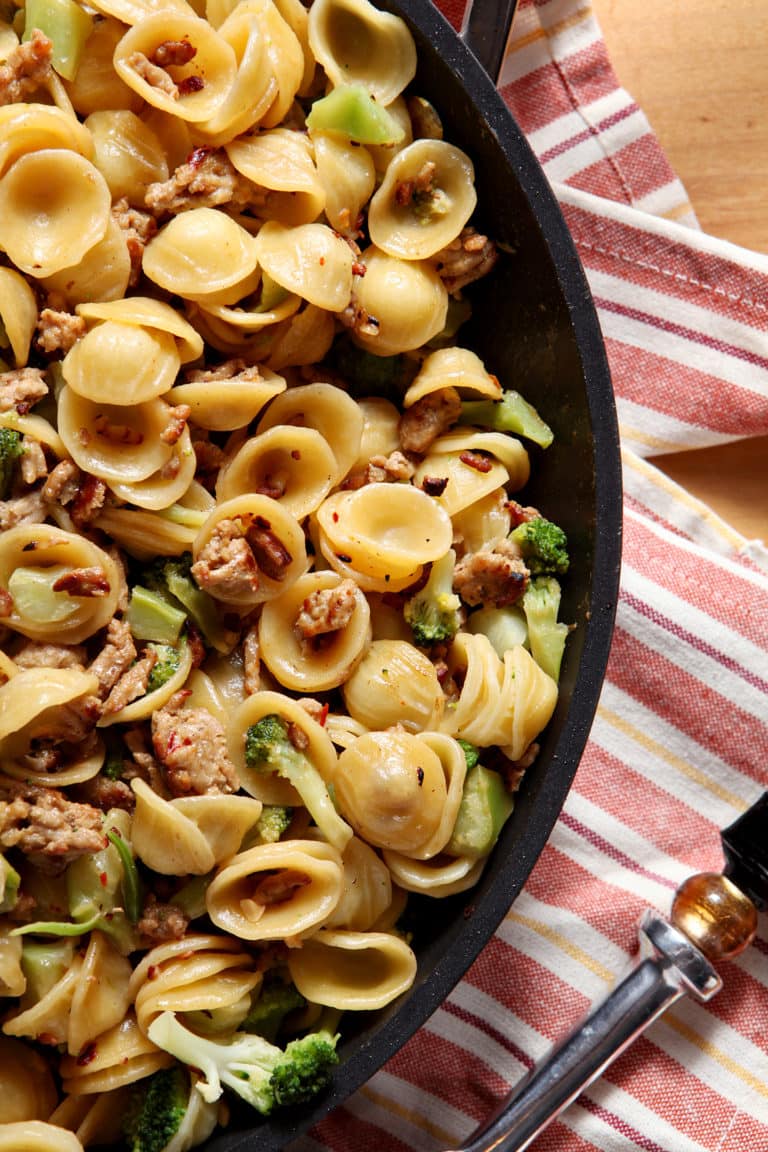 The turkey is seasoned well and slightly spicy.
The broccoli is slightly crisp but cooked through.
The pasta is al dente.
And then the lemon juice, parmesan and pasta water make a lovely little sauce to coat everything.
You finish your bowl of pasta with additional parmesan — because of course you want to finish it with extra cheese.
It's kiiiiind of ridiculous in the best possible way, and I'm sharing my Turkey and Broccoli Orecchiette recipe over at My Cooking Spot today. Join me?
What kind of pasta do you crave?