Start off the new year with a healthy Mandarin Kale Salad, made with fresh mandarin oranges, kale, toasted pecans, bacon and an orange vinaigrette.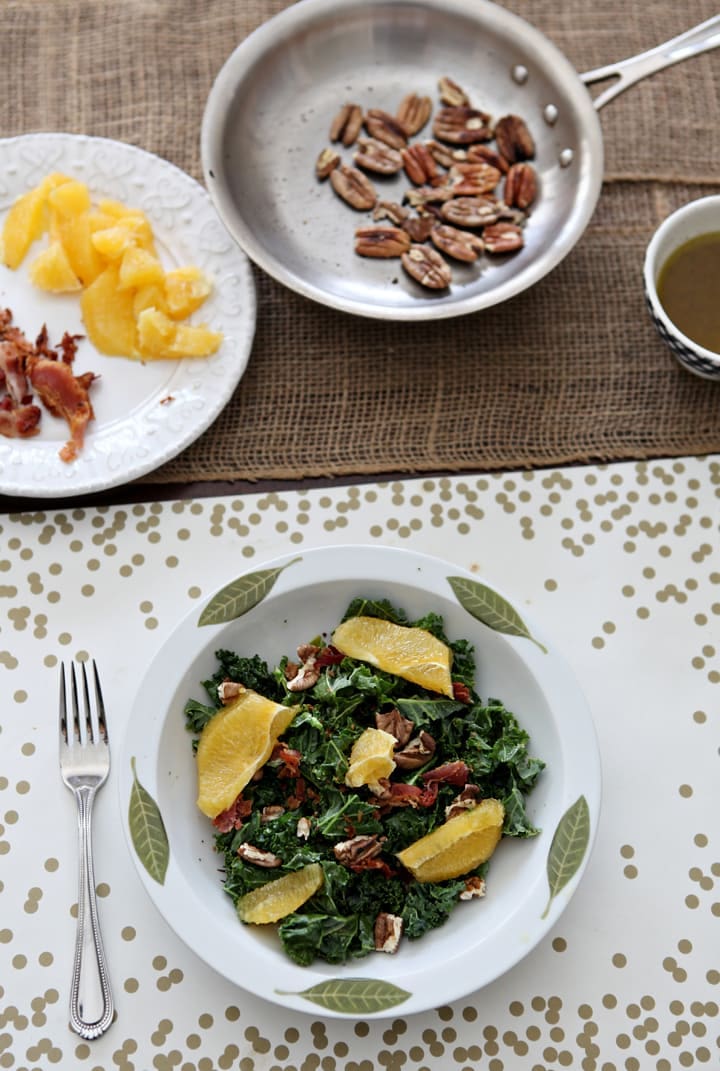 This year has gotten off to a whirlwind of a start! It's been all kinds of lovely, we've done so much already, and I can hardly believe we're diving back into work and life today.
Time is flying, and as we kick off 2015, I'm trying to eat more vegetables and fruits. This is a challenge because, well, my pregnant body currently craves anything and everything sweet.
That being said, this salad is delicious. The mandarins add a natural sweetness, and the recipe gives me hope that I won't just crave cookies and cake until Lady Baby's arrival. Not only that, but this salad is a great way to recharge and restart… and I'm trying to eat as much of it as possible since kale and mandarins are delicious together.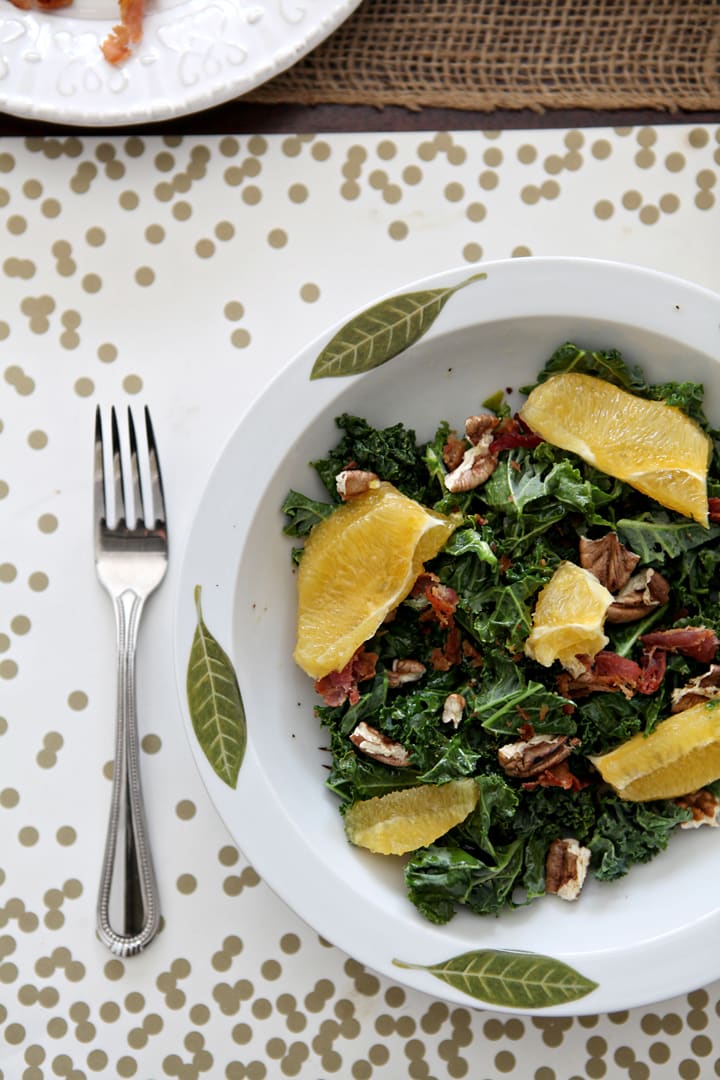 If you're a fan of this combination, too, I'm over at My Cooking Spot sharing my Mandarin Kale Salad recipe this morning. Come join me, and let me know what you think about kale!
Also, be sure to stop back by later today for another post… featuring a popular candy in some delicious cookies!