The Ginger Pomegranate Experiment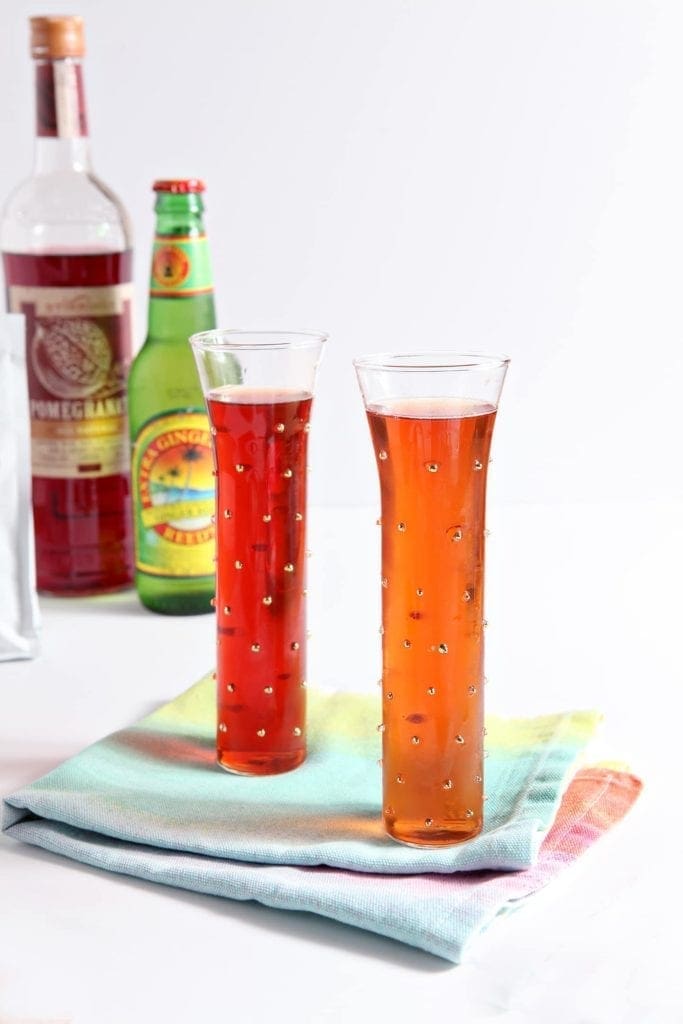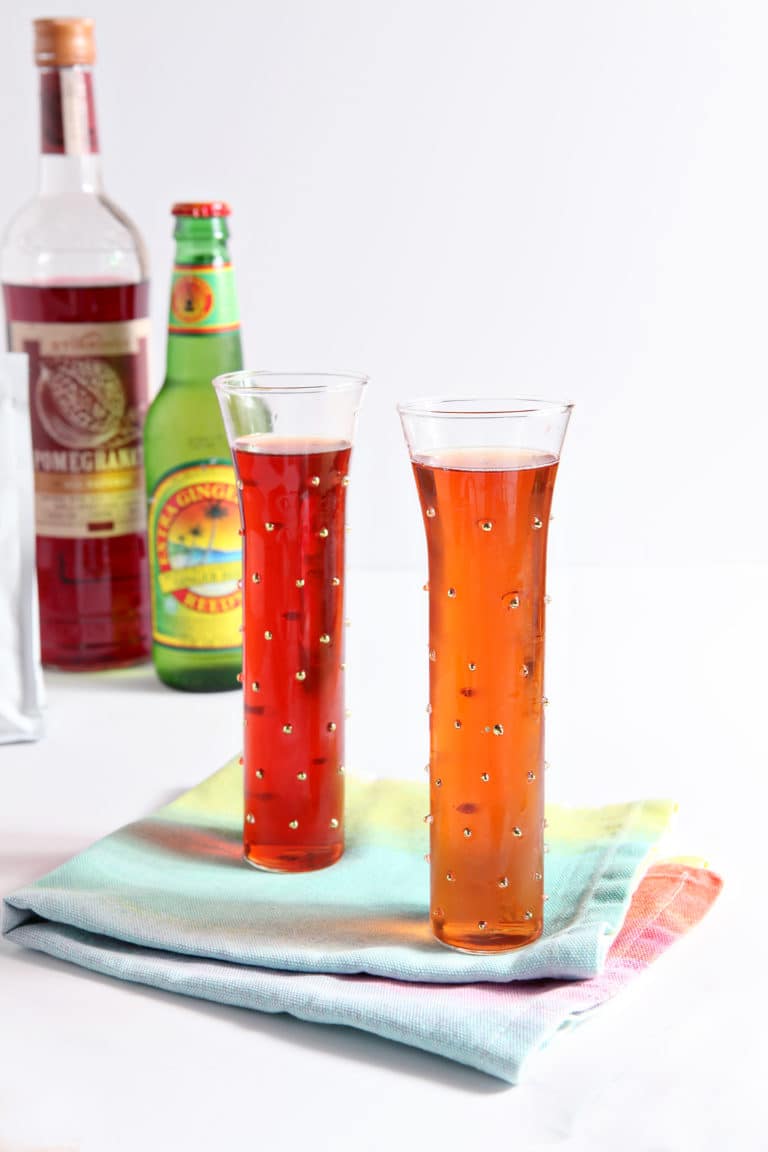 On Monday, my friend Valorie and I got together to make some more coffee (and regular) cocktails. You know, the same Valorie who made the African Sunrise, The Boyfriend Irish Coffee, the Siciliano and the Melty Cold Brew Shake with me for National Coffee Day?
We're at it again… and this time, we made something completely different and perfect for a wintertime brunch.
And the name? Well, it has a bit of a story behind it, too.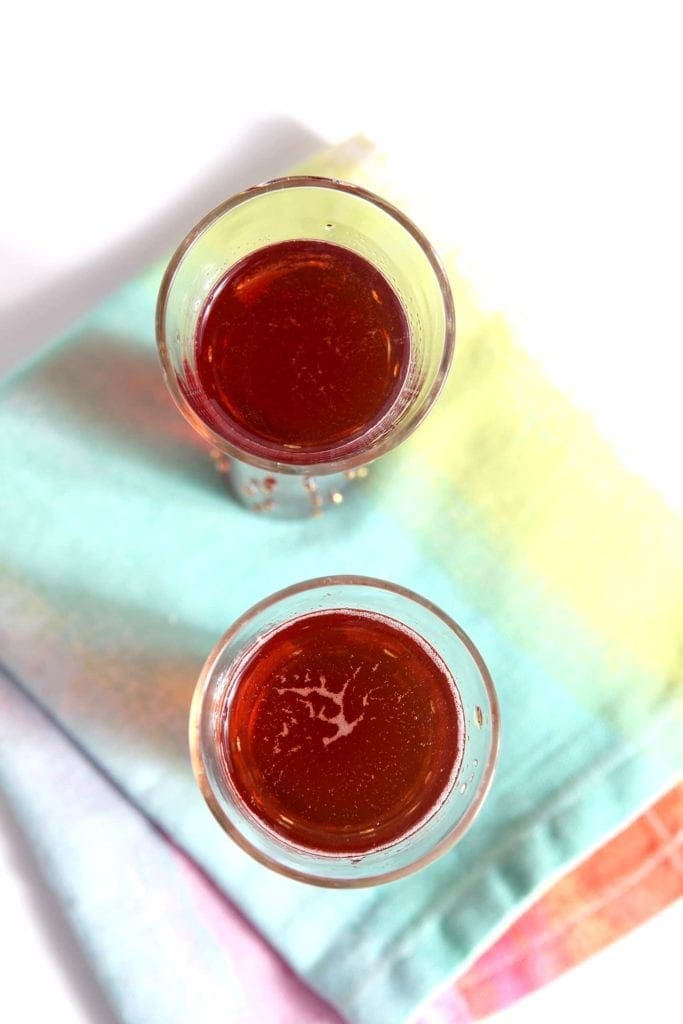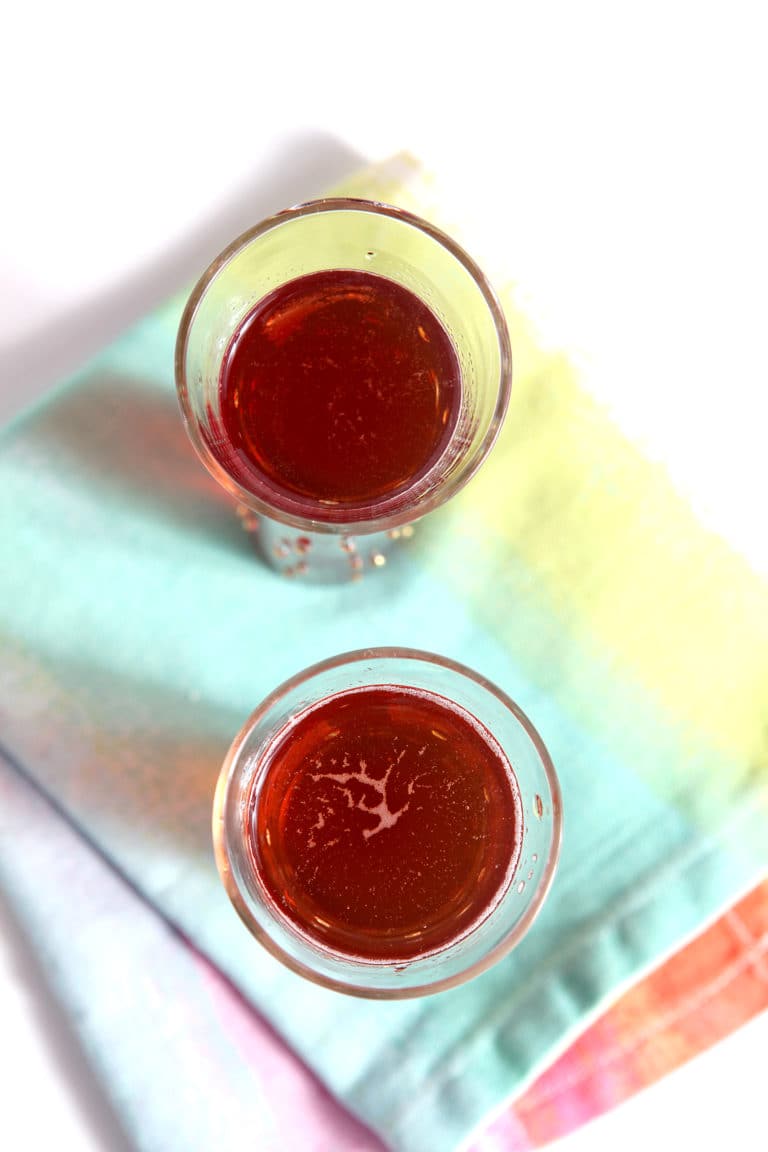 Before I tell you about this cocktail, though, let's discuss Valorie's website and app.
Where Should I Coffee, her caffeine-infused brainchild, wants to help everyone find great coffee as they travel. The app, which serves as a locator, will offer the best local coffeeshops around.
As the Kickstarter campaign says, "because when you're on the road, you don't just want caffeine. You're craving a solid cup of coffee from nearby stomping grounds, going neck-deep in local culture and basking in the afterglow of excellent coffee + company."
If this is something that sounds like something you'd be into, I suggest backing Valorie's campaign.
The cash donated to the Kickstarter will help develop the app, as well as pay writers/contributors for 20 cities around the world.
Pretty cool, right?
Oh, and did I say that Valorie is my friend? Because she is. And she's awesome. And because I, personally, will totally use this app as I travel to find the best cup of local brew in the coolest location.
That said, I'm not being paid to say anything about her app and fundraiser — I truly am thrilled for this! — and we got together to celebrate the launch on Monday with more coffee cocktails.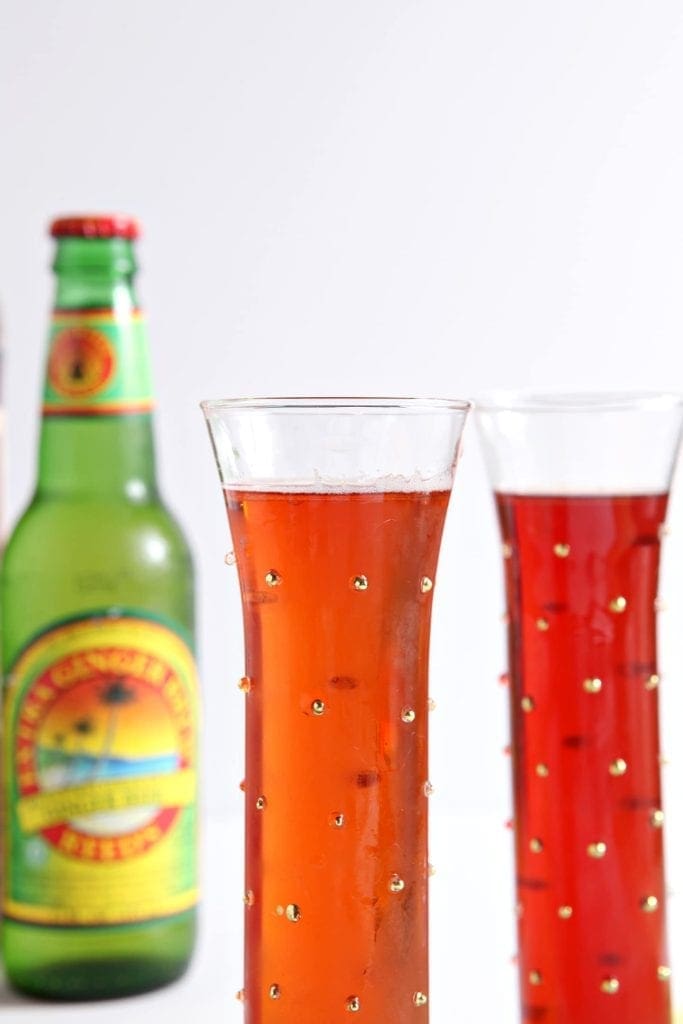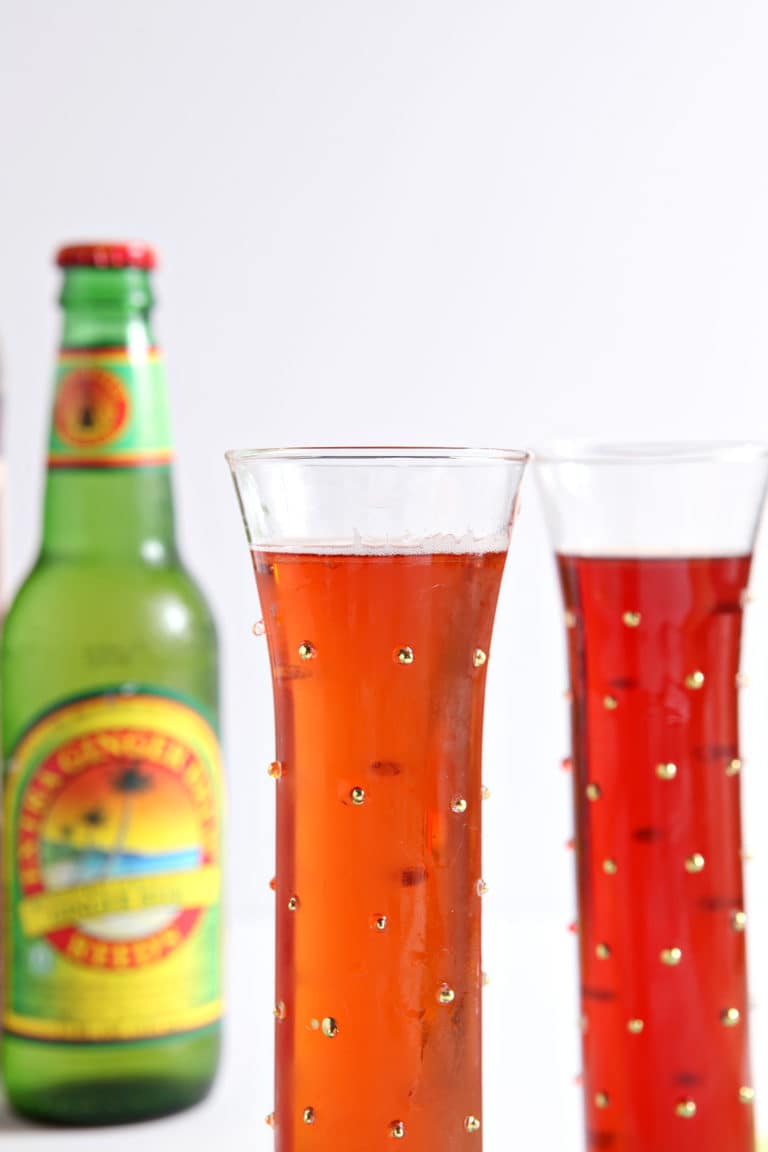 So Valorie and I got together on Monday to make cocktails in celebration of Where Should I Coffee's Kickstarter launch. The original idea was to create a coffee/champagne cocktail, but every attempt we made — and we made quite a few — just didn't taste right.
This drink was very much an experiment, and add in those glasses that kind of look like test tubes? And this cocktail's name was decided… if we ever got it to tastes balanced.
On a last ditch effort, we added a bit of ginger beer to our Kenyan coffee and pomegranate liquor mixture, and it was divine.
Smooth to drink and even better to taste, our The Ginger Pomegranate Experiment balances the pomegranate, ginger and coffee's strawberries and cream terroir — yes, like wine! — beautifully, and we think this drink would be a perfect accompaniment to your winter brunch table.
Here's how you can make your own: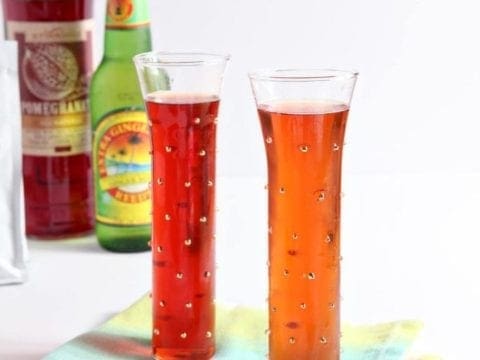 Yield:

1 cocktail
The Ginger Pomegranate Experiment
Ginger beer, pomegranate liquor, coffee, oh my! The Ginger Pomegranate Experiment is a beautifully balanced breakfast/brunch cocktail that celebrates all three flavors without any one of them being overwhelming or out of place.
Ingredients
1 ½ oz. cooled Kenyan coffee (we used Heart Roasters' Kenya Kabingara)
1 oz. pomegranate liquor
2 oz. ginger beer
Instructions
First and foremost, measure 22 g coffee, grind and make it using the pour over method like a v60 or a kalita wave. (We used the latter.)
Let the coffee come to room temperature.
In a cocktail shaker, pour the cooled coffee and pomegranate liquor over ice.
Shake well, and pour into a cocktail glass.
Pour the ginger beer over the top, and enjoy immediately.
Nutrition Information:
Yield:
1
Serving Size:
1 cocktail
Amount Per Serving:
Calories:

152
Total Fat:

0g
Saturated Fat:

0g
Trans Fat:

0g
Unsaturated Fat:

0g
Cholesterol:

0mg
Sodium:

6mg
Carbohydrates:

13g
Fiber:

1g
Sugar:

12g
Protein:

1g
Nutrition facts are an estimate and not guaranteed to be accurate.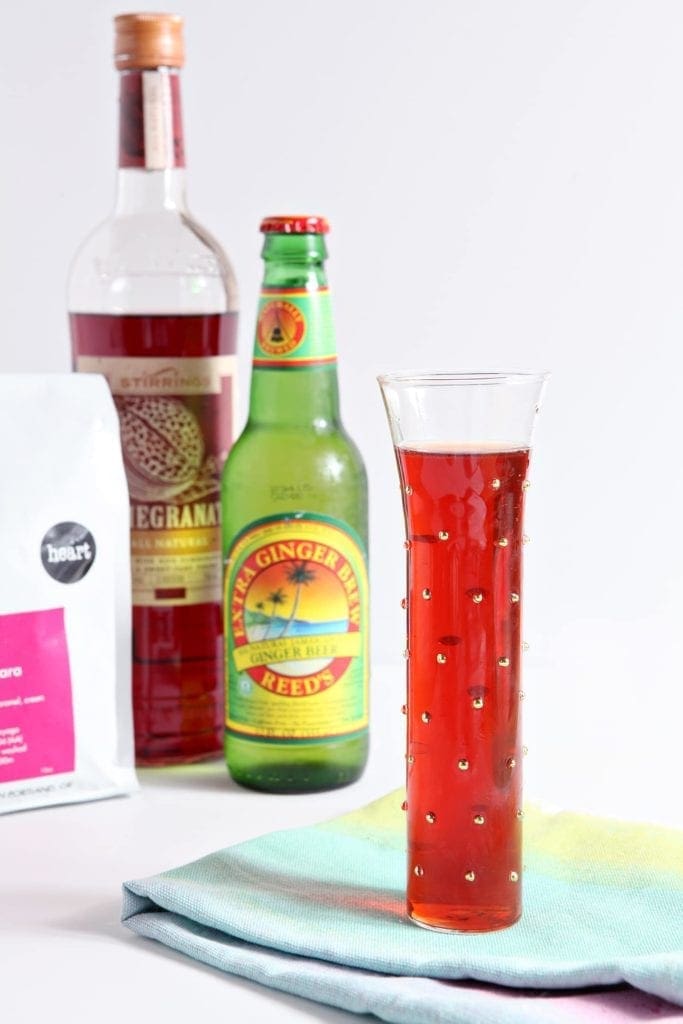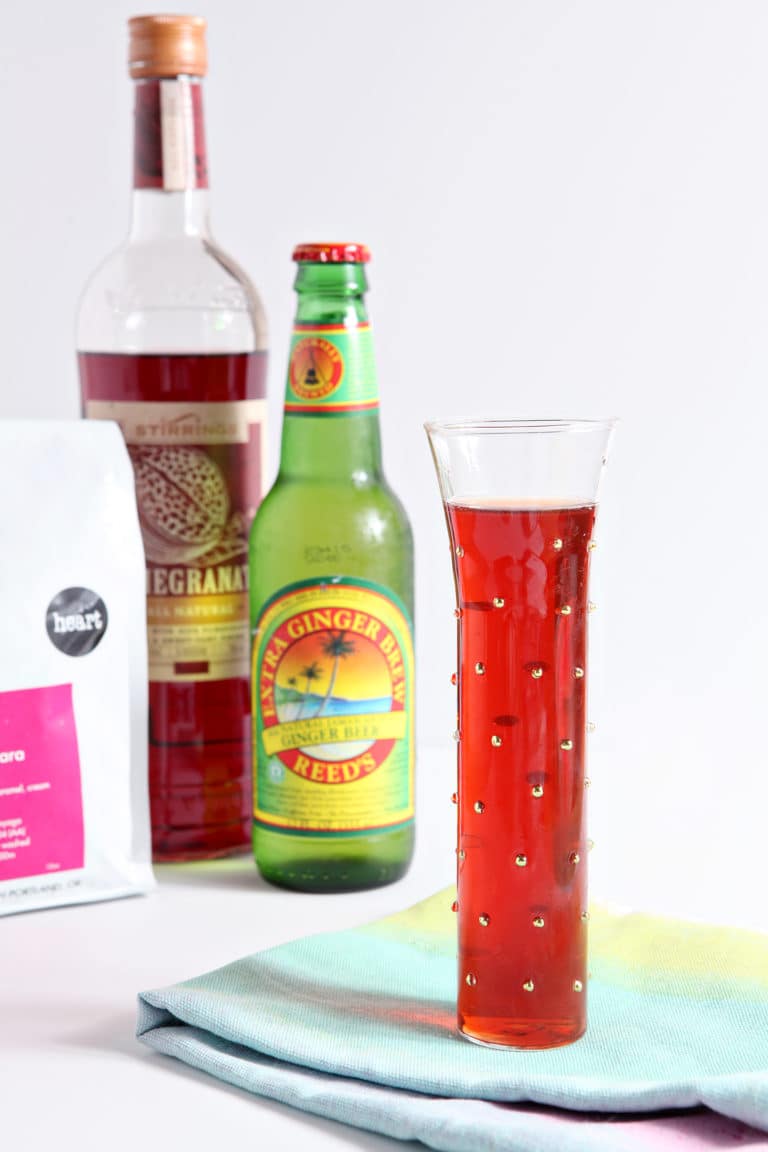 Have you ever experimented in making a cocktail like this?
Does this drink sound like something you'd enjoy?