Buffalo Wing Casserole – the beloved bar food in a casserole? Say it ain't so! Erica from The Crumby Cupcake shows how to make this brilliant treat at home!
I'm sad to say that today is the last day of my self-appointed maternity leave here at The Speckled Palate. My pal Erica from The Crumby Cupcake has us ending on a high note, though, and I now desperately want some of this casserole for breakfast. Or lunch. Or dinner. I'm not choosy. Without further ado, here's Erica to take it away!
Hey, folks! I'm Erica, and I am the woman behind The Crumby Cupcake! I can't express how happy I am that Erin asked me to guest post here at The Speckled Palate while she's busy being her new mommy self to little Lady Baby! (Who is just so stinkin' cute by the way, no?)
How do I know Erin? I've always had a deep love for food, and a couple of my hobbies include writing and photography, thus my foray in to the blogging world. I've only been at it for about eight months now, but Erin was one of the first established bloggers to reach out and be a friend to me in this crazy internet world, and I'm eternally grateful for her. She's not only inadvertently taught me a lot about what a great food photo looks like and how to really talk to your audience, but she's shown me that there really are people out there that can care about complete strangers and what they have to say. I think it's safe to say that we've become fast friends, and I'm so glad we stumbled across one another.
Based on our shared craziness, it was pretty much meant to be.
Enough blathering about sap. You're here to drool. How about some Buffalo Wings in a casserole?!
I honestly can't remember when this idea came to me. Usually, my most original and brilliant ideas can be found in my car on the drive home from work. I often find myself grabbing my phone and telling Siri The Incompetent to take notes. I assume it was probably one of those occasions, but who knows.
So I took everything I knew about casseroles and Buffalo wings, and came up with this hot mess.
While looking through my blog notebook and racking my brain, trying to decide what to share on Erin's blog, my eyes fell on the Buffalo Wing Casserole recipe draft I'd written, and I knew that would be the perfect dish. During a recent conversation with Erin, talking about the impending birth and what was to come after (the exhaustion, the naps, the not wanting to cook), she mentioned something about a Care Calendar.
A whaaaat?
She explained that it was basically an online calendar that you can set up for people to sign up to bring you food. She lives in a really close-knit neighborhood, and all of her neighbors are getting together to set one up for her, Winston and Lady Baby, so they can relax and eat some delicious home-cooked meals without having to put in the work. A pretty cushy deal, if you ask me. I can only hope my friends will feel the same goodwill when my husband and I have our first child – an event that will hopefully be taking place next winter.
Think of this as my virtual contribution to the Care Calendar. If I could be in Texas to make this for Erin & Co., it would be on the dinner table their first night home with Lady Baby.
Casseroles are generally pretty tasty, and this one is seriously dang delicious.
You start off with a good amount of lightly seasoned white rice. It's a staple, folks, and it's cheap. A little goes a long way. Then you mix slightly softened sliced carrots and celery in, reminiscent of the weird, unexplained veggie sticks you get with a big bowl of wings (seriously, who came up with that pairing?) Generously douse all that in ranch dressing (or bleu cheese, if you prefer – I don't), and mix it up really well.
Of course, then we tear up a whole rotisserie chicken and toss it with a bunch of wing sauce, and layer it all together in a casserole dish, before topping it off with a golden crown of cheese and baking it until it's all bubbly and amazing.
This casserole is full of protein and veggies, can be easily lightened up, and is one of the most satisfying meals you can eat after a long day of bringing up baby. Or whatever else it is you do during your day.
So, here's to my friend, Erin, and the new addition to her family. Welcome to the world, Lady Baby! You've got some pretty awesome parents, and I just know you're gonna be the happiest little girl in Texas!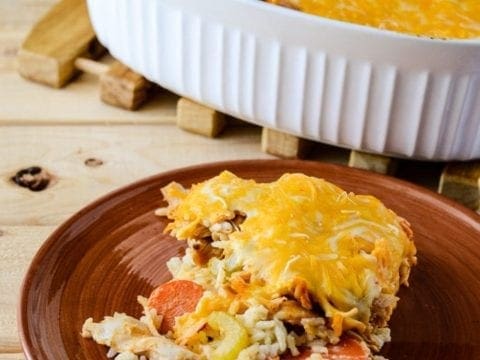 Yield:

6 servings
Buffalo Wing Casserole
Buffalo Wing Casserole - the beloved bar food in a casserole? Say it ain't so!
Ingredients
2 cups white rice, cooked
½ teaspoon onion powder
½ teaspoon garlic powder
½ teaspoon salt
½ teaspoon black pepper
1 whole deli rotisserie chicken, deboned and shredded
¾ cup Buffalo wing sauce, divided
1 tablespoon olive oil
1 ½ cups carrots, sliced
1 ½ cups celery, sliced
¾ cup ranch or bleu cheese salad dressing
½ cup shredded cheese blend
Instructions
Cook rice in pot or rice cooker, seasoning with onion & garlic powder, and salt & pepper before it begins to boil.
While rice is cooking, de-bone and shred chicken, reserving bones and skin for broth if desired.
Place chicken in a medium-sized bowl with wing sauce. Toss chicken in 1/2 cup of sauce, coating it and adding more sauce if you like it extra spicy. Set aside.
Heat olive oil in a large skillet over medium heat. Add carrots and celery to skillet and cook for 8-10 minutes, stirring occasionally, until they are crisp-tender.
Preheat oven to 350 degrees F. Spray a casserole dish with nonstick cooking spray.
In a large bowl, combine vegetables, rice, and ranch/bleu cheese dressing. Mix well to coat and combine, adding more dressing if you feel it's not moist enough.
In the casserole dish, layer half of the rice-veggie mixture on the bottom, and flatten with the back of a spoon. Then add all of the chicken to its own layer, spreading until even. Layer the remaining rice-veggie mixture on top, and flatten with the spoon.
Drizzle 1/4 cup wing sauce on top of rice layer, then top with cheese.
Bake uncovered for 20-30 minutes, or until cheese is melted and beautiful. Enjoy!
Nutrition Information:
Yield:
6
Serving Size:
1 serving
Amount Per Serving:
Calories:

406
Total Fat:

26g
Saturated Fat:

6g
Trans Fat:

0g
Unsaturated Fat:

18g
Cholesterol:

69mg
Sodium:

1561mg
Carbohydrates:

23g
Fiber:

2g
Sugar:

4g
Protein:

20g
Nutrition facts are an estimate and not guaranteed to be accurate.
What would you contribute to Erin's Care Calendar?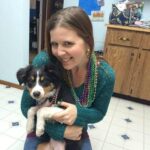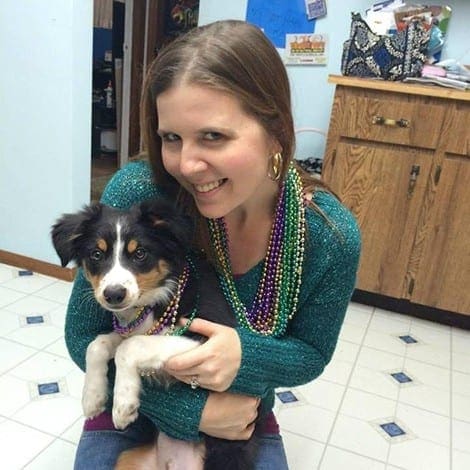 Erica Acevedo is a hardcore foodie who, in spite of her blog name, shares recipes of all kinds — even the healthy stuff! — as well as crumbs of her life, Florida restaurant reviews (soon) and a few other fun features that she has up her sleeve! Follow Erica on Facebook, Pinterest, Instagram, Twitter, Google+ and Bloglovin.