Classic beef and Italian sausage spaghetti and meatballs makes the ultimate comfort food. Tossed in a simple, flavorful tomato sauce and served over angel hair pasta, it's hard not to love this dish.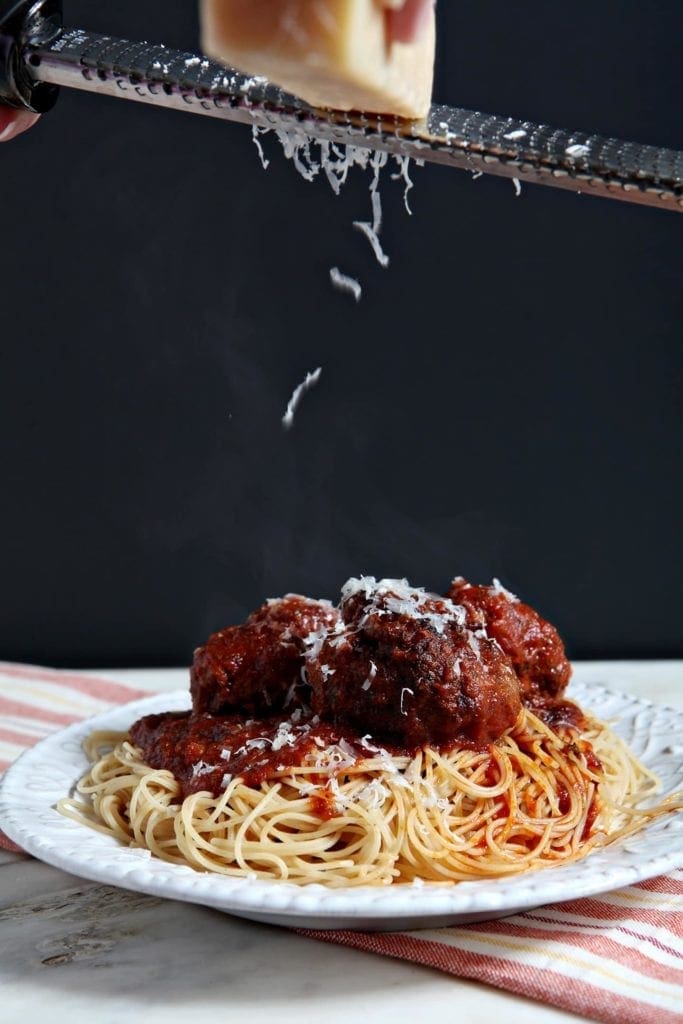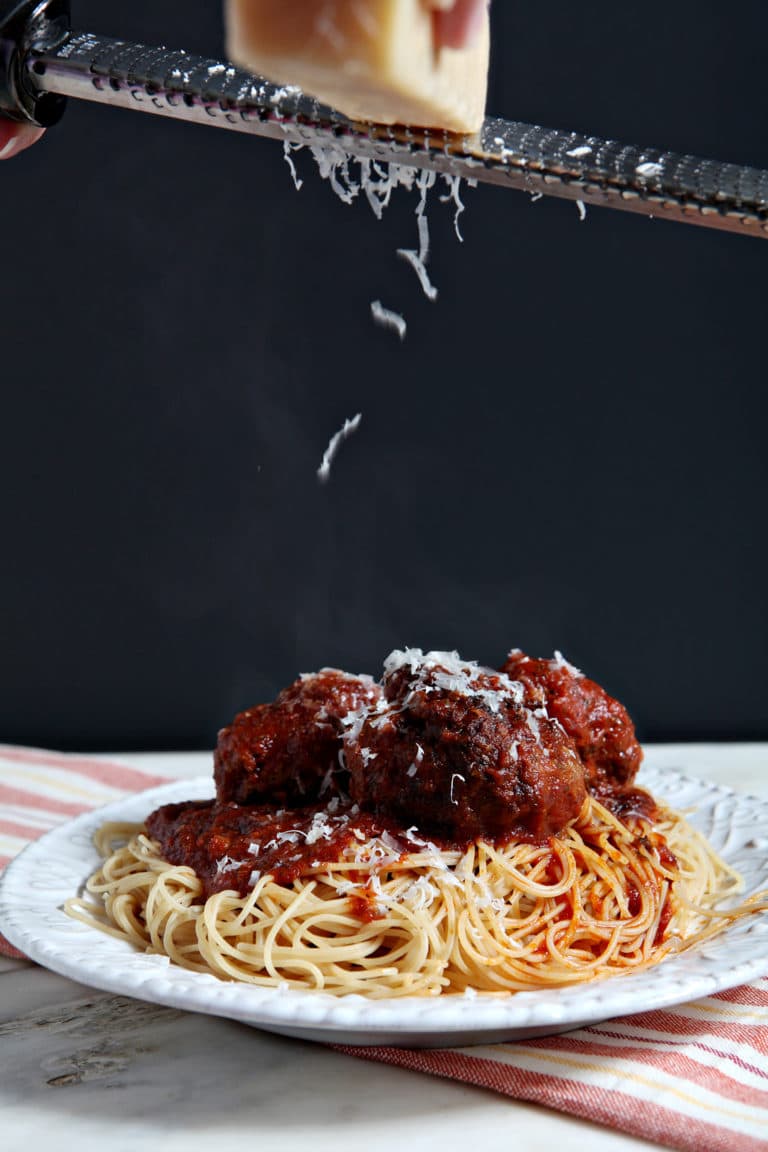 Ten years ago this week, a storm was brewin', and I had no idea what was about to happen. As a Tennessean and as someone who'd never actually experienced a hurricane before, I didn't have a clue, other than I assumed it would be like an extended tornado. (Thank goodness it's not like that. Tornadoes are terrifying, y'all.)
There's no way any of us could have known what was about to happen.
At the end of the first week of the fall semester, LSU announced classes would be cancelled the following Monday because of the storm. I was in the photo lab, printing a few images for my advanced photo class, when one of my classmates announced the news. We were all excited because it meant we'd have a long weekend. And we were all excited because none of us actually expected the hurricane to hit.
We'd been lucky previous years. No hurricanes came close enough to merit class cancellation my freshman year. My sophomore year, we were granted time off for Hurricane Ivan, which hit the Alabama coast. We didn't see a drop of rain.
I assumed Katrina would be the same.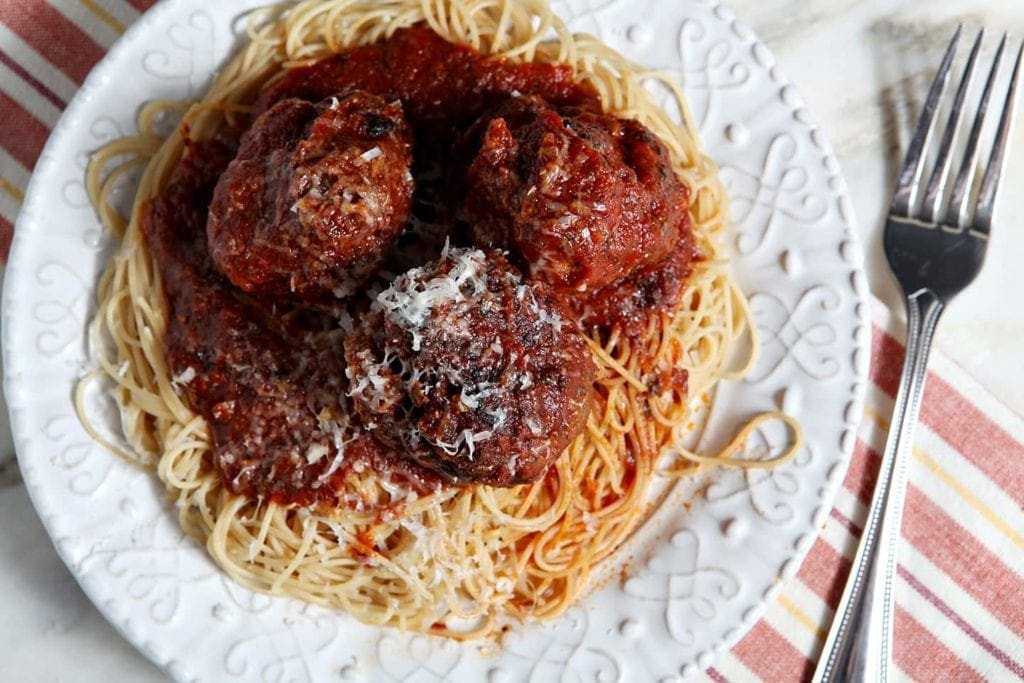 As the weekend progressed, I became more nervous as the storm grew nearer, becoming an imminent threat.
The thing was… thousands of New Orleanians had already evacuated to Baton Rouge (and further west and north and east, too), and the streets were jammed; hotels packed; restaurants crowded. And for me to go home to Memphis? It would be near impossible. If I was lucky enough to drive out of Baton Rouge and the surrounding areas, there was no telling what I-55 would look like. And just like that, the fleeting idea of going home was squashed.
So after church on Sunday, the 28th, I ended up at the grocery store, purchasing ingredients to make my mom's famous spaghetti and meatballs while everyone else was purchasing liquor, water and other storm essentials.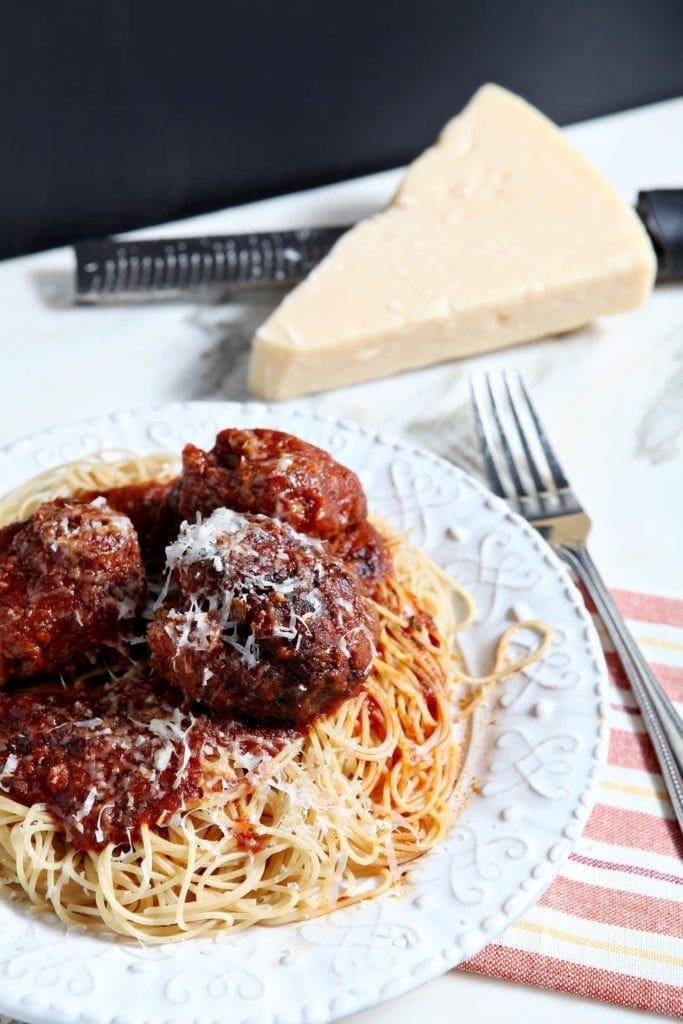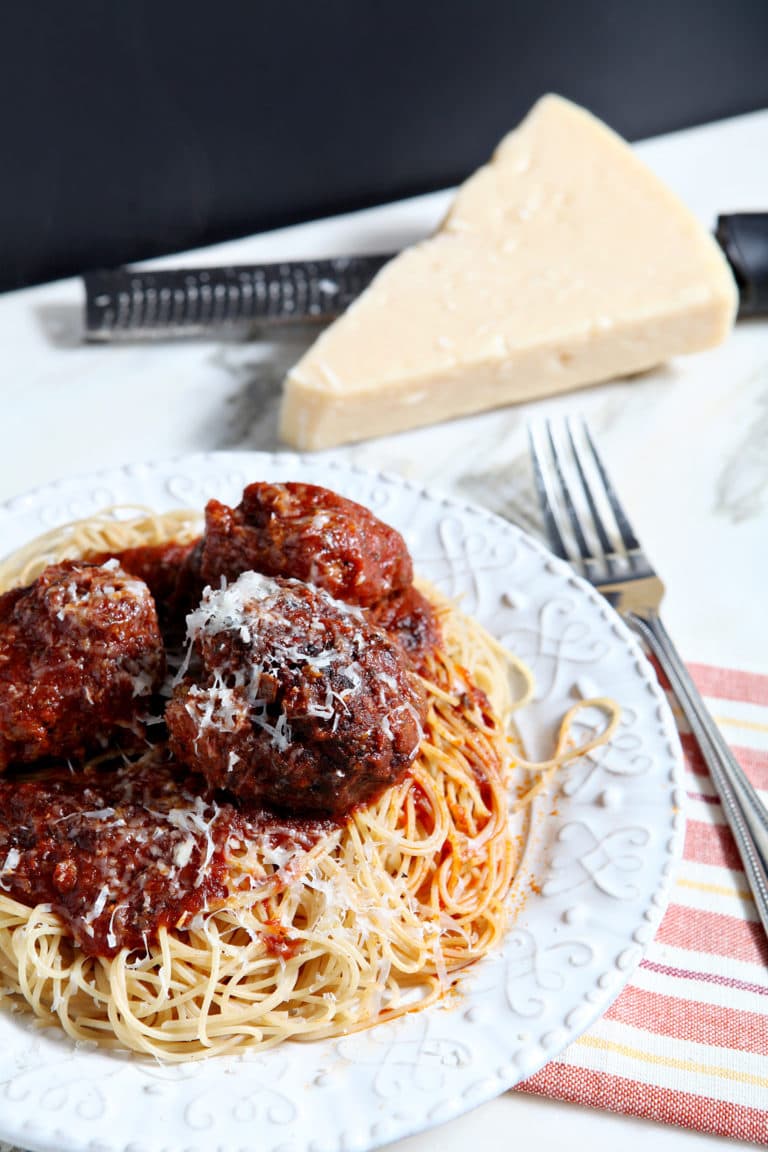 Even in college, I knew cooking helped relieve stress, so while other people prepared for the hurricane, I spent my afternoon in the kitchen.
Spaghetti and meatballs is the comfort food I turn to when something is going wrong in my life, and the day before Katrina hit, that's what I whipped up.
Now, every time I make spaghetti and meatballs — or spag 'n balls, as we lovingly call it in my family — I think about that day and that time in my life.
I naively stayed in the kitchen all afternoon, channeling my nerves and making a massive pot of spaghetti and meatballs to feed my friends the night before Katrina made landfall.
I had no idea what was going to happen.
I had no idea how our lives, our friends' lives, our city and our state, as well as the state I would live in after graduation, were going to be forever altered by that storm.
Instead of focusing on my fear of the unknown and a massive hurricane bearing down on a state I'd come to adore, I made meatballs.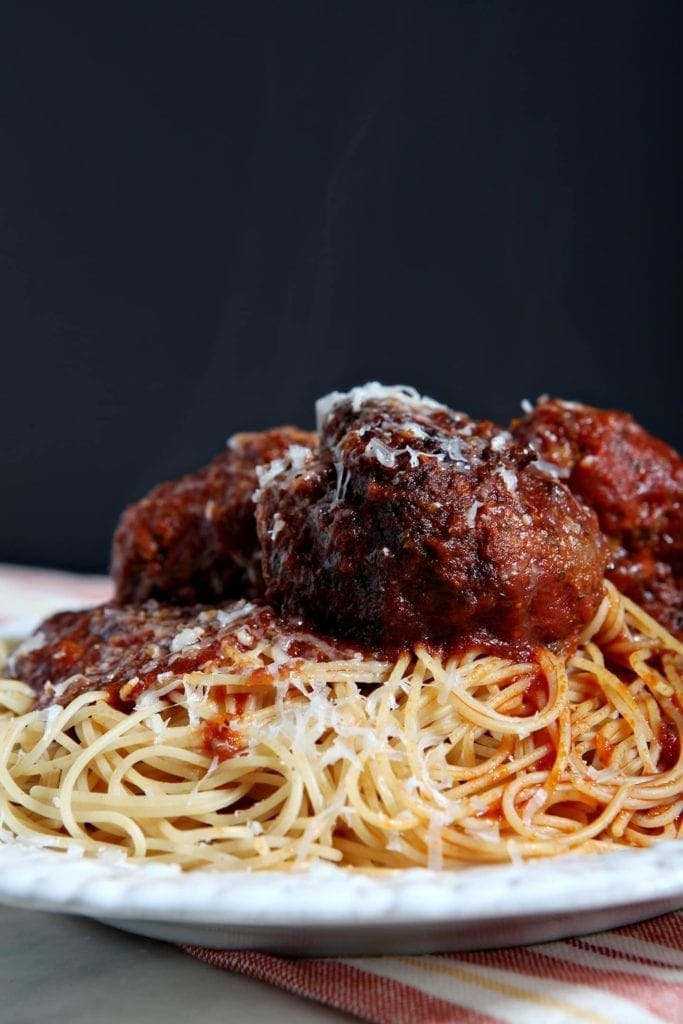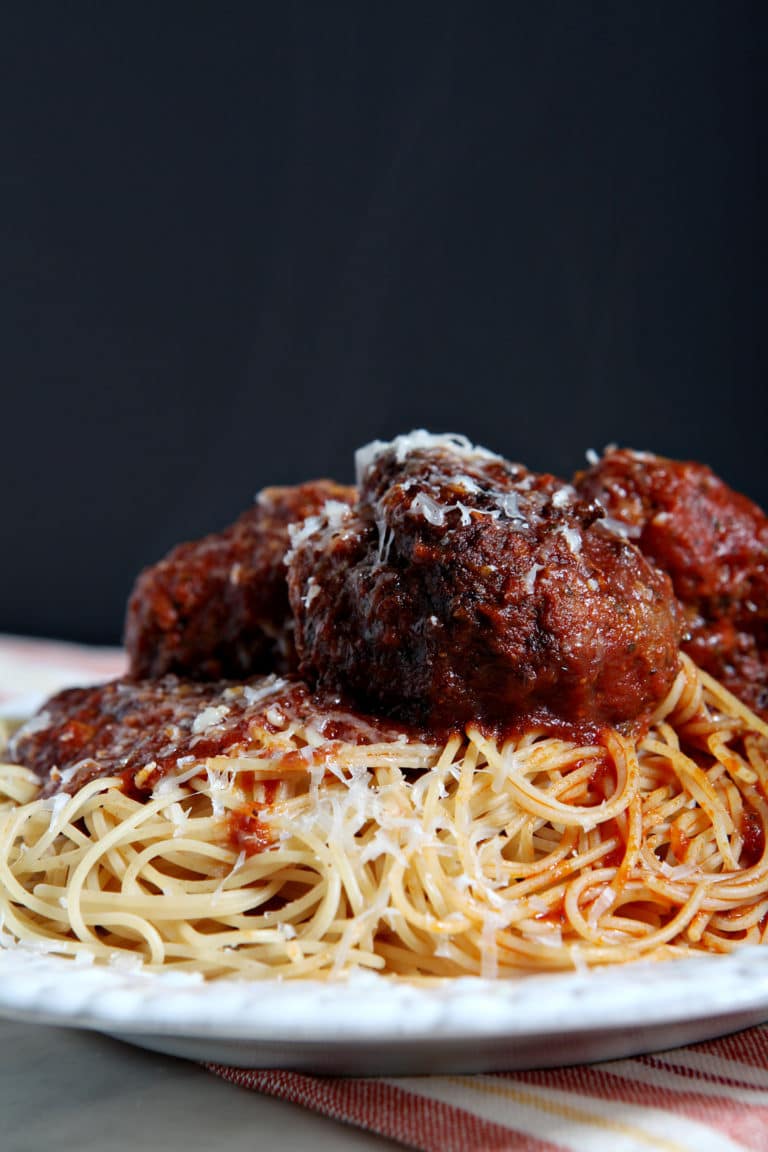 I'll be back Friday with some more Katrina reflections and another recipe, which highlights a favorite drink of mine that I was introduced to in New Orleans after Katrina.
Yield:

6 servings
Spaghetti and Meatballs
Cook Time:
1 hour
30 minutes
Total Time:
1 hour
45 minutes
Classic beef and Italian sausage spaghetti and meatballs makes the ultimate comfort food. Tossed in a simple, flavorful tomato sauce and served over angel hair pasta, it's hard not to love this dish.
Ingredients
Meatballs
1 lb. ground beef (85% lean)
½ lb. mild Italian sausage
1 ½ cup yellow onion, finely chopped (about 1 large onion)
1 ½ tablespoons garlic, minced (about 7-8 smaller cloves)
1 cup breadcrumbs, fresh
1 egg
1 teaspoon dried basil (2 teaspoons fresh)
1 tablespoon dried oregano (2 tablespoons fresh)
1 teaspoon black pepper
½ teaspoon kosher salt
Sauce
2 tablespoons extra virgin olive oil
1 garlic clove, , whole
28 oz. tomato puree
1 cup water
2 tablespoons tomato paste
2 tablespoons dried oregano (4 tablespoons fresh)
1 teaspoon black pepper, freshly ground
1 teaspoon red pepper flakes
½ teaspoon kosher salt
Instructions
Make the Meatballs
In a large bowl, measure in the beef, sausage, onion, garlic, breadcrumbs, egg and spices.
Using your hands, knead the ingredients together until they are well combined and evenly dispersed.
Using an ice cream scoop (or a cookie scoop if you'd like smaller meatballs), measure out the ingredients. Form into balls in the palms of your hand.
Heat the olive oil in a large Dutch oven over medium-high heat. Add the garlic clove as the oil heats, letting the garlic infuse the oil.
Add the meatballs to the Dutch oven when the oil is hot.
Brown the meatballs on all sides, flipping every so often with kitchen tongs.
Make the sauce
When the meatballs have browned, pour in the tomato puree, water and paste.
Add the seasonings -- oregano, basil, pepper, salt, red pepper -- and stir until combined.
Cover the Dutch oven. Lower the heat and simmer for an hour.
Serve warm over spaghetti (or the pasta of your choice) with freshly grated parmesan cheese.
Nutrition Information:
Yield:
6 servings
Serving Size:
1 serving
Amount Per Serving:
Calories:

551
Total Fat:

30g
Saturated Fat:

10g
Trans Fat:

1g
Unsaturated Fat:

19g
Cholesterol:

120mg
Sodium:

891mg
Carbohydrates:

36g
Fiber:

6g
Sugar:

12g
Protein:

35g
Nutrition facts are an estimate and not guaranteed to be accurate.
Do you have any Hurricane Katrina memories?
Is it as hard to believe for you as it is for me that it's been ten years?