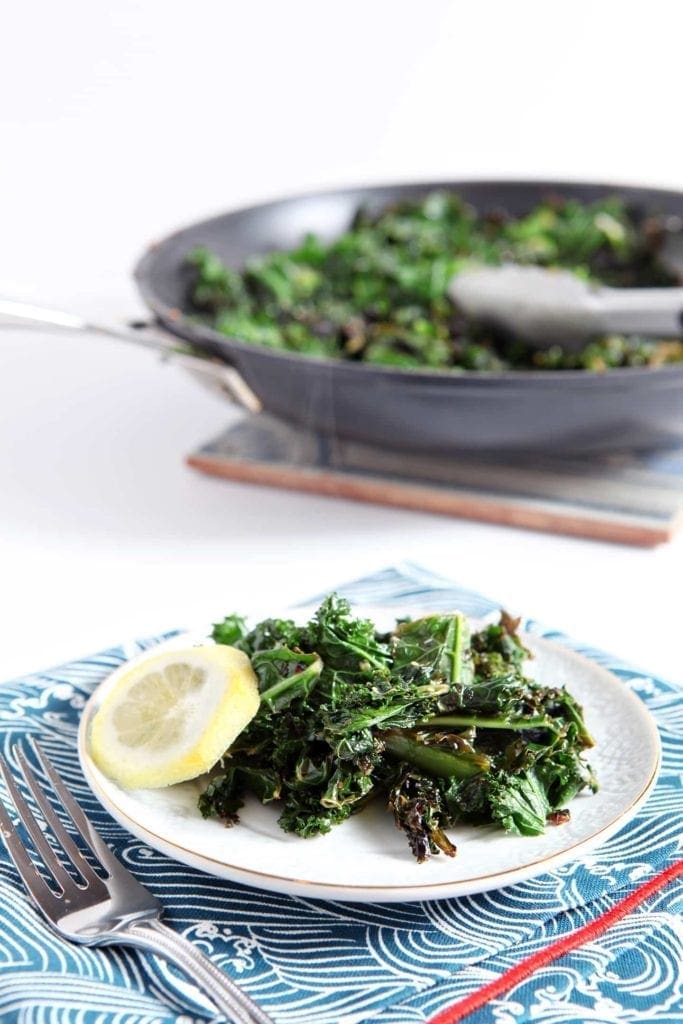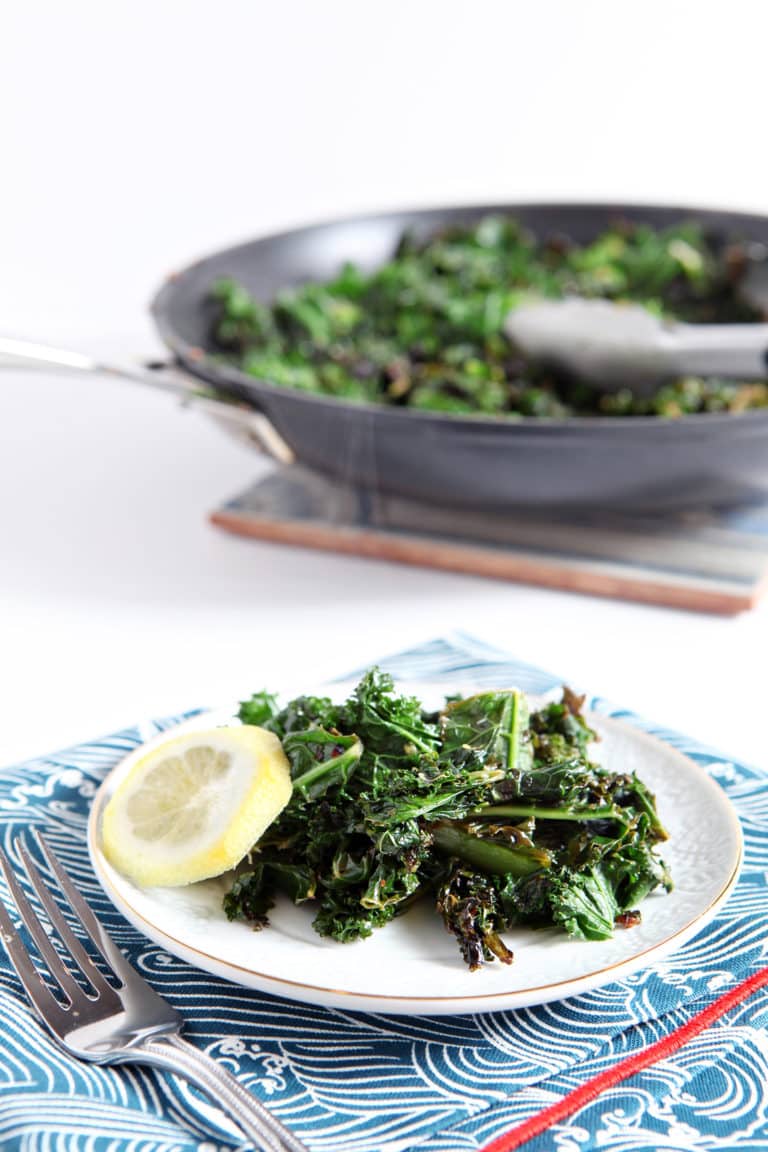 I realize it's the 22nd day of January, which probably means a lot of folks have thrown their resolutions of being healthier by the wayside by now, having given in to the temptation of cake, cookies and the like. (Me? I never gave that stuff up in the first place, sooooo…)
Whatever the case, could we take some time today to devour this delicious veggie-centric dish?
Yes, I realize we're devouring it WITH OUR EYES since I cannot magically make a plate of this Lemon Kale appear in front of y'all as you read this post, but I'd really like for that to happen.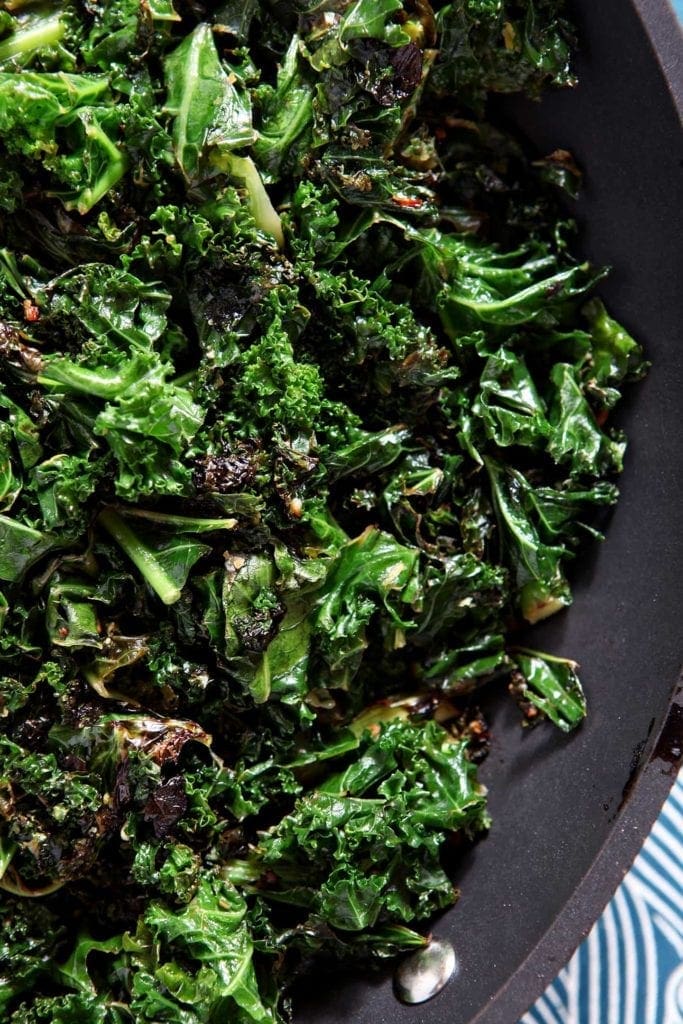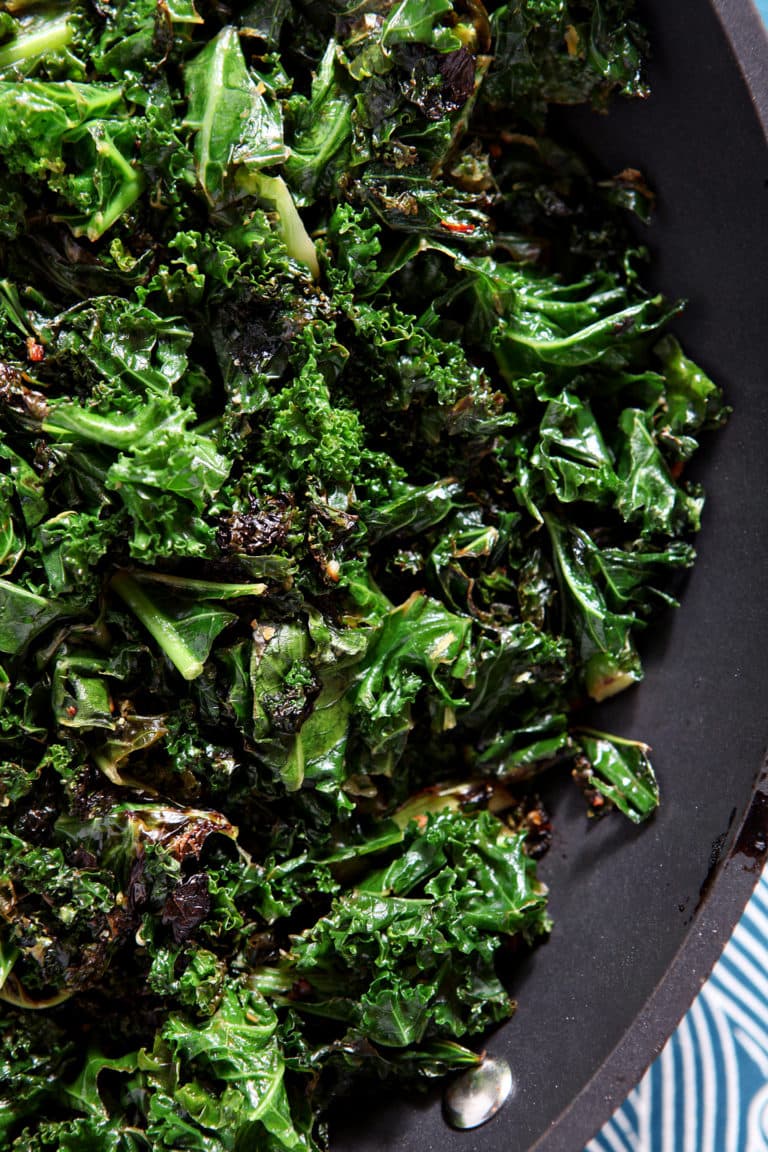 Lemon Kale.
It's vegan. (And it's loved by non-vegans, too!)
It's so simple.
And it's so delicious.
And it's perfect as a wintertime side dish that is comforting with a nice zing of lemon brightness.
Here's how you can make it: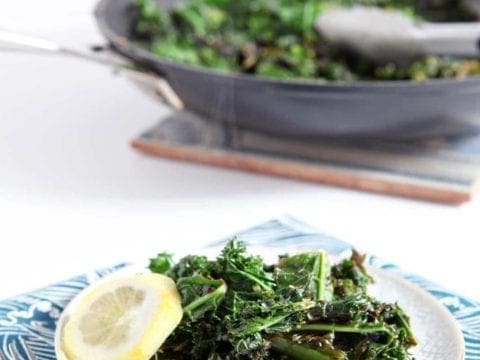 Yield:

4 servings
Lemon Kale
Get some greens in your life this January by making this super simple (and super delicious) Lemon Kale. Garlic, kale and red pepper flakes are sautéed in sesame oil, then lemon zest and juice are used for finishing this vegan side dish.
Ingredients
1 tablespoon sesame oil
2 cloves garlic, , minced
1/4 teaspoon red pepper flakes
10 oz . fresh kale, , chopped
Juice of a lemon, , freshly squeezed
Zest of a lemon
Instructions
In a nonstick skillet over medium-high heat, warm the sesame oil.
Sauté the garlic and red pepper flakes in the oil until the garlic begins to turn golden brown.
Add the kale to the pan, and continually move the greens around the pan, cooking them down.
When the kale has wilted down into the pan and is cooked through, add the lemon zest and juice.
Serve warm.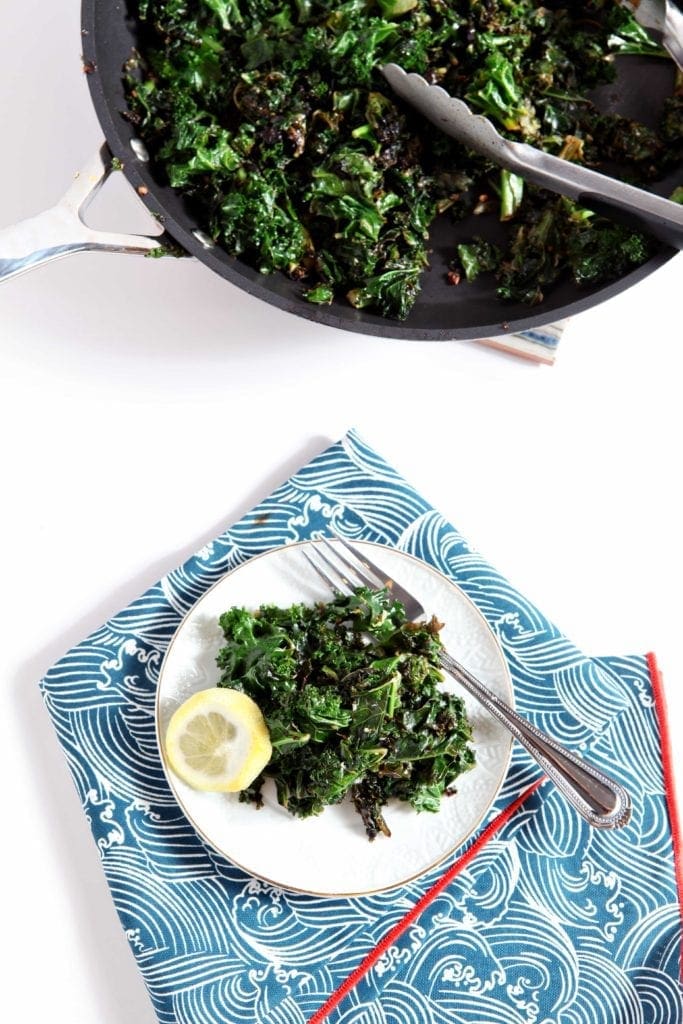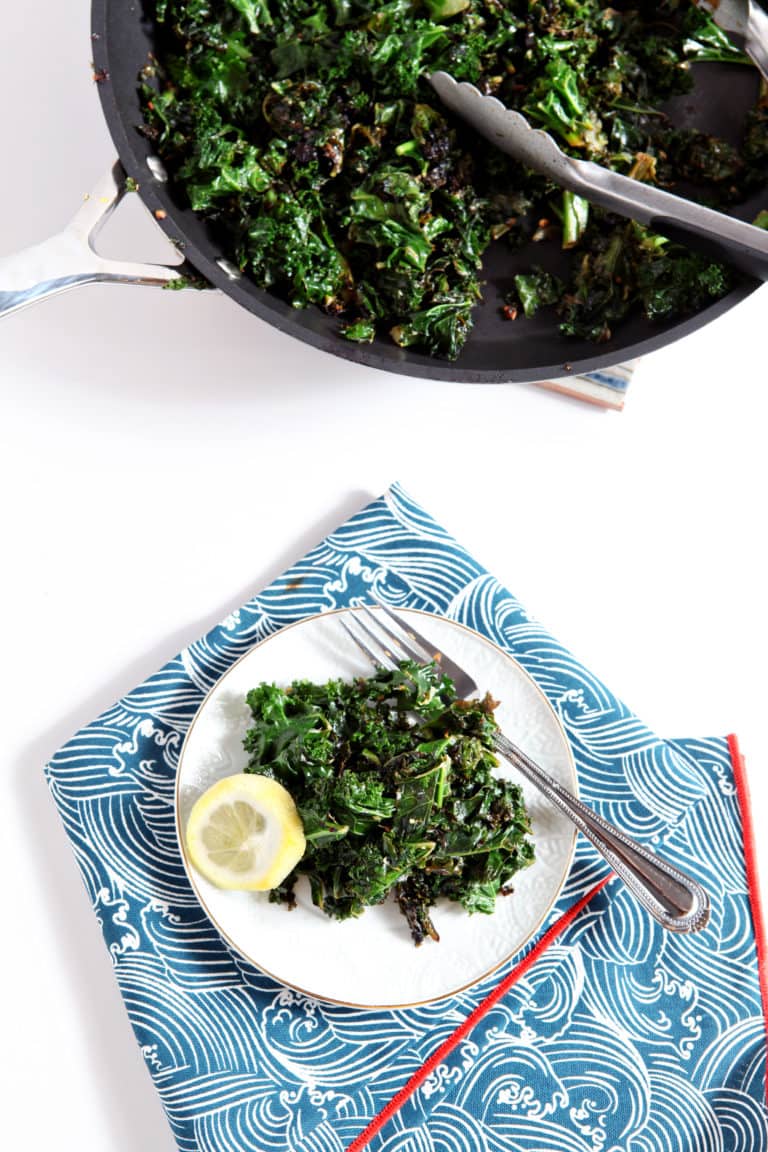 How do you cook your kale?