The Cocktail Chronicles: Southern Champagne
Champagne, Southern Comfort, bitters and orange rind are all you need to make Southern Champagne. According to Stuart Walton, this is a favorite way to serve bubbly South of the Mason Dixon line.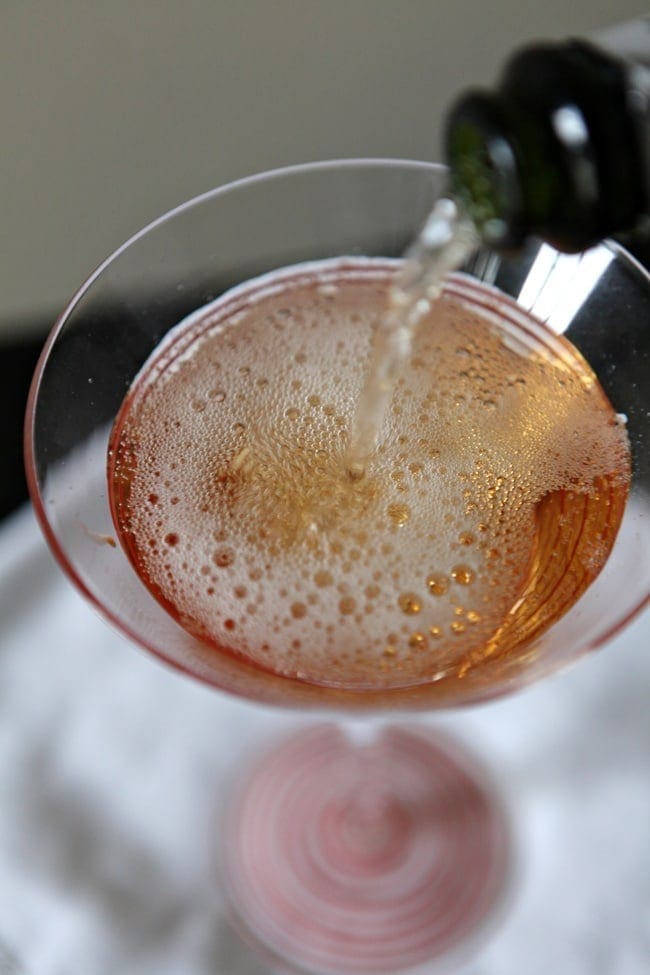 Brunch is one of my favorite things about the weekend, and while I don't go nearly as much as I aspire to, I take advantage of good brunch food and drinks whenever I can.
One of my favorite parts of brunch is champagne cocktails, so when Winston and I were discussing which drink to make next for The Cocktail Chronicles, I gravitated to the Champagne and Sparkling Wine section of Stuart Walton's book. Because OF COURSE the book totally has that section. (Related: All of the champagne mixed drinks sound so good to me right now since it's been so cold in Dallas because they remind me of the summertime.)
So, anyway.
We chose the Southern Champagne cocktail and made it one fateful weekend after eating brunch at home. Because sometimes, you gotta have a budget brunch, and that's OK, especially when there are SO many good things you can make for it.
And while the drink wasn't necessarily our cup of tea, I know that maybe one of y'all would like it. Check out the recipe and our review below…
Other Cocktail Chronicles drink recipes: Bloody Mary / Mustique / Kingston / Rum Sidecar / Tom Collins / Cosmopolitan / Cutty Sark on the Rocks / Blizzard Bourbon Cranberry Cocktail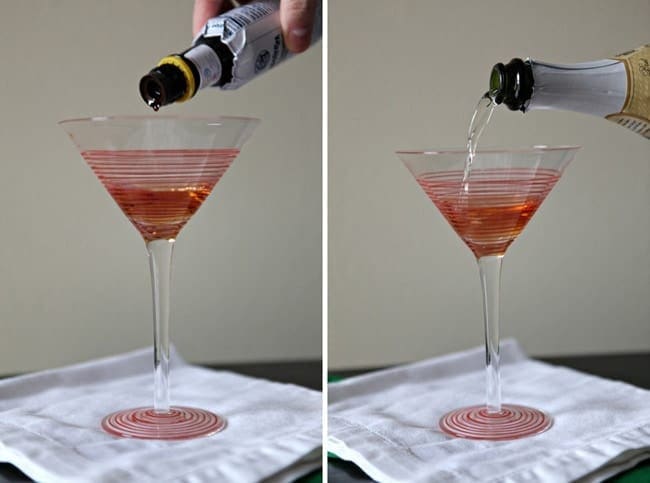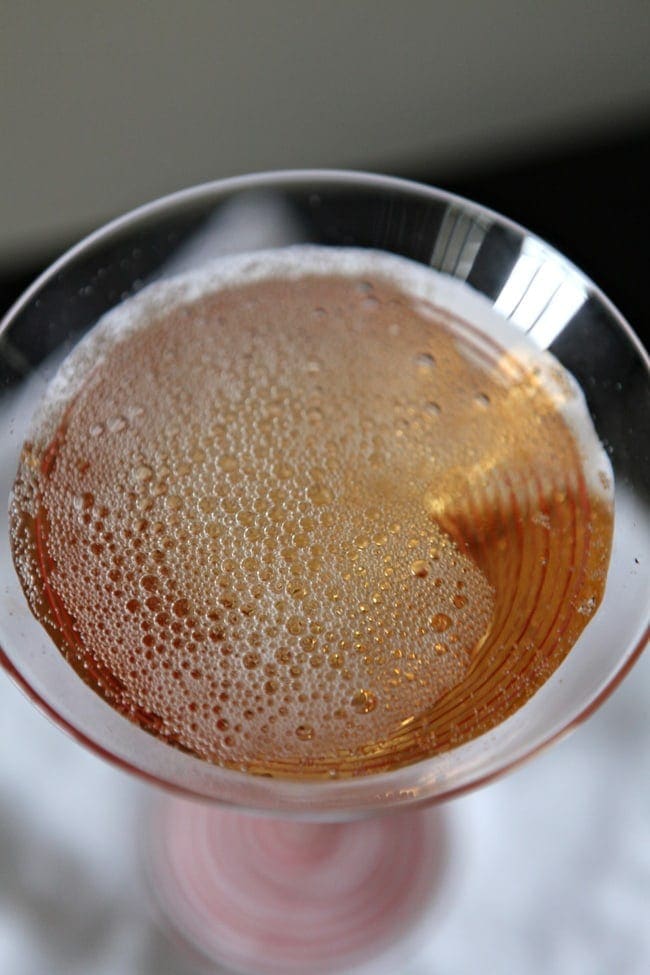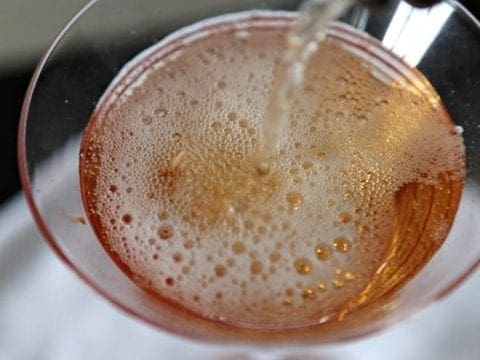 Yield:

1
Southern Champagne
From the book: "This is how they like a champagne cocktail in the southern states of America."
Ingredients
¾ oz. Southern Comfort
Dash of Angostura Bitters
Ice-cold champagne (or sparkling wine)
Orange rind
Instructions
Add the liqueur and bitters to a champagne flute.
Mix briefly, then top with the champagne/sparkling wine.
Squeeze a small twist of orange rind over the drink, the drop it into the glass.
Nutrition Information:
Yield:
1
Serving Size:
1
Amount Per Serving:
Calories:

180
Total Fat:

0g
Saturated Fat:

0g
Trans Fat:

0g
Unsaturated Fat:

0g
Cholesterol:

0mg
Sodium:

8mg
Carbohydrates:

5g
Fiber:

1g
Sugar:

1g
Protein:

0g
Nutrition facts are an estimate and not guaranteed to be accurate.

The thought of this drink is really lovely… until you take a sip and realize that it tastes like it's missing something. While we commend the author for sharing an all-alcohol drink with champagne, this needed some acid or a little fruit juice to balance out the flavors. I ended up adding OJ to mine, and it tasted a lot better.

Two cheers! Sorry, y'all. We'd like to be sipping something else… but we like the idea of this cocktail. For us to try this again, we'd have to make some changes.