The Cocktail Chronicles: Tom Collins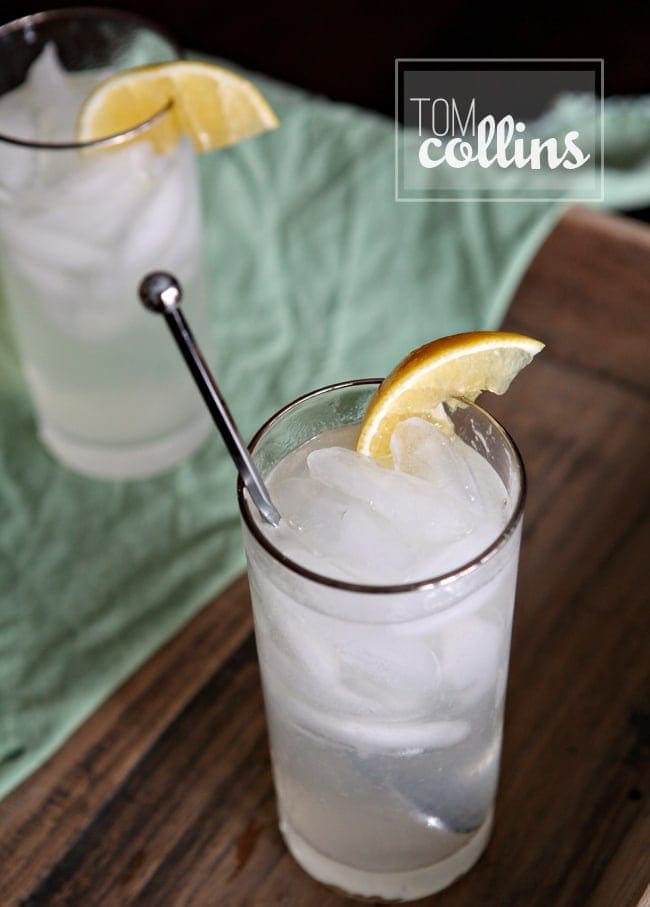 My first experience with gin is one that I cannot shake.
It was a dear friend's bachelorette party, and we were moseying our way down Bourbon Street, knocking items off her bridal to-do list left and right. We had ended up at The Cat's Meow and were awaiting our friend's singing debut. (Which she kindly brought us all on stage for. And since I was tapped to sing at her wedding, I was given a microphone once the music started. … But that's neither here nor there OR pertinent to this story, y'all.)
We're standing in the back of The Cat's Meow. We're about halfway through our night, and this is the first place we all went and grabbed cocktails from the bar. One of my friends was drinking Gin and Tonic while I enjoyed an Amaretto Sour, my drink of choice as a 22-year-old. In our conversation, I revealed I'd never tried gin before, and she offered me a sip.
I took a big swig, then told her it tasted like a Christmas tree.
No joke. And I have stood by this assertion for years.
Given the choice, I'm not a gin drinker. But since we are drinking our way through this book, and — let's face it — I'm going to have to try it again on several occasions, I put on my big girl face for this drink.
And I was pleasantly surprised.
The drink wasn't overwhelmingly Christmas-sy, and it actually tasted like a sprightly lemonade on a summer's day, which I thoroughly enjoyed.
Other Cocktail Chronicles drink recipes: Southern Champagne / Bloody Mary / Mustique / Kingston / Rum Sidecar / Cosmopolitan / Cutty Sark on the Rocks / Blizzard Bourbon Cranberry Cocktail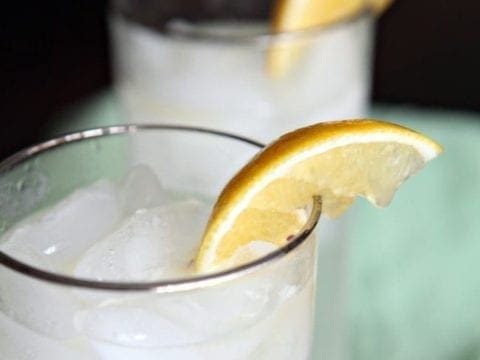 Yield:

1 cocktail
Tom Collins
Alcoholic lemonade? The Tom Collins is exactly that! Gin, lemon juice, sugar and soda water are mixed to create this light, summery cocktail.
Ingredients
3 tablespoons gin
Juice of half a large lemon
1 teaspoon granulated sugar
Soda Water
Instructions
Pour the gin and lemon juice into a frosted, tall glass half-filled with ice.
Add the sugar and stir to dissolve
Add roughly a measure and a half of soda, a slice of lemon, and a couple of straws to complete this cocktail.
Nutrition Information:
Yield:
1
Serving Size:
1
Amount Per Serving:
Calories:

232
Total Fat:

0g
Saturated Fat:

0g
Trans Fat:

0g
Unsaturated Fat:

0g
Cholesterol:

0mg
Sodium:

177mg
Carbohydrates:

39g
Fiber:

1g
Sugar:

34g
Protein:

1g
Nutrition facts are an estimate and not guaranteed to be accurate.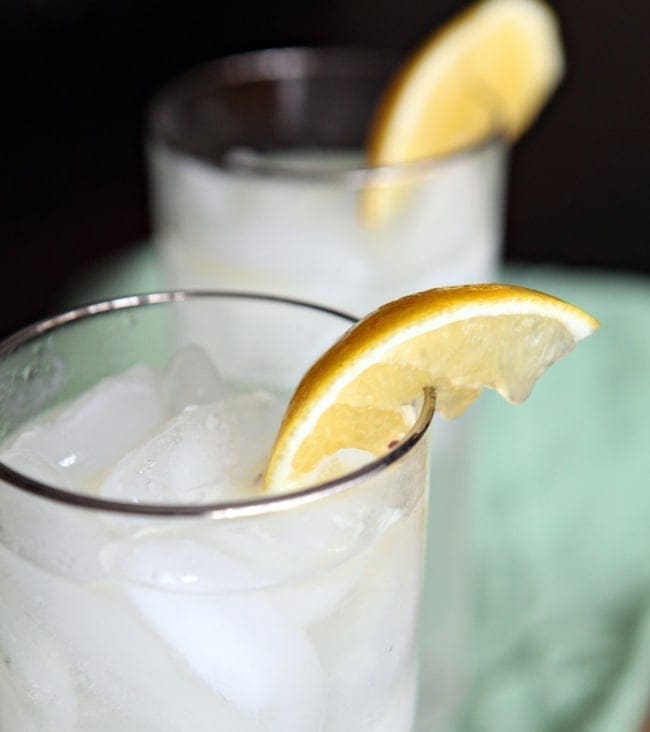 Y'all, this drink is like booze-y lemonade. It's tart, a little bit sweet, and has a nice, refreshing quality to it. Our only complaint was it needed just a little bit more sweetness to balance out the tartness of the lemon and the bitterness of the gin.

Four cheers! We recommend this drink. Not only was it delicious, but it was good enough for us to want to sip again… with a few slight moderations.