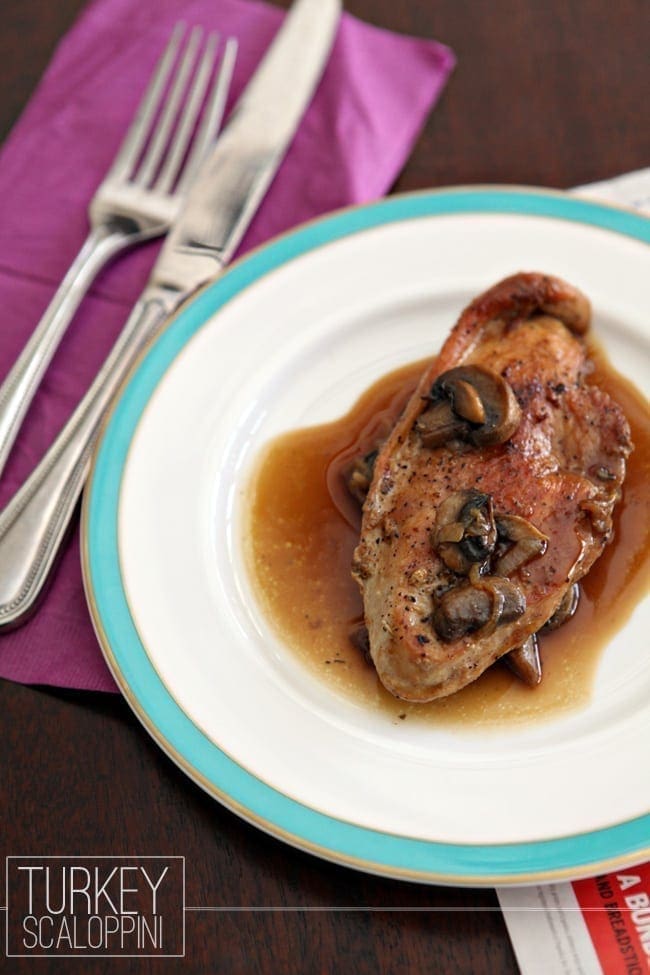 I spent a summer in Italy, studying, traveling and eating.
The program I traveled with set up a deal with one of the local restaurants, and every night at 5:30, my classmates and I trouped down the big hill on which we lived to the famous eatery, trekked down a few flights of stairs after dropping five euros on a bottle of wine to split, and then sat down at family-style tables, anxiously awaiting whatever the chef had whipped up for us that evening.
The good thing was I tried several local and different dishes I wouldn't have if I was selecting my meal nightly.
The bad thing was we were never told what we were eating, so this led to some confusion and to some disappointment, especially when we headed home because I had no clue how to find or make some of the dishes I absolutely loved while there. And while I asked several waiters what we were eating on nights that I adored the food on my plate, I can safely say that my Italian speaking skills made it challenging. (However, I did learn about risotto this way, so hooray for that!)
For the longest time since my adventures abroad, I'd been trying to find a dish similar to this one… and when I was participating in Lindsey's 10-day challenge, I discovered that one of these long-lost dishes was a scaloppini. And that this version? It's pretty darn scrumptious and fulfilling, almost as much as the dish I remember during my Cortonese summer.
Typically with scaloppinis, you'll bread and then sauté the protein. I have chosen to forgo this step in my recipe, as I love the flavors as they are without the additional breading, though if you'd like to do that, please feel free. (Lindsey suggested using whole wheat pastry flour or whole wheat flour and only a little to let the turkey shine.)
This turkey scaloppini would be delightful over a bed of pasta. However, I've eaten it by itself and with a side salad, and it has been wonderful. You've just got to make sure you have some of the sauce, as that is my favorite part.
And with that said, here's my adaptation of the recipe she sent my way all those months ago:
Yield:

4 servings
Turkey Scaloppini
Total Time:
1 hour
10 minutes
Turkey Scaloppini makes a delicious entree for any weeknight! This Italian classic, made in an hour, is tender and flavorful. Its juices mix beautifully with any pasta, too!
Ingredients
1 lb. turkey breasts
8 ounces mushrooms, sliced
2 ½ cups turkey stock, warm (can substitute chicken stock)
1 shallot, finely chopped
2 tablespoons extra virgin olive oil
1 teaspoon lemon juice
Salt and pepper, to taste
Instructions
Season the turkey breasts with salt and pepper on both sides.
Heat the oil in a large skillet, and sautee the turkey until browned on both sides.
Remove the turkey from pan and set aside.
Add the shallot and sauté for 2 minutes.
Add the mushrooms and sautee for 5 minutes.
Add in 1 cup of broth and simmer until dry on low.
Add back in the turkey and simmer for 30 more minutes with the other 1 1/2 cups broth or until the liquid has almost completely evaporated.
Add the lemon juice, then enjoy!
Nutrition Information:
Yield:
4
Serving Size:
1 serving
Amount Per Serving:
Calories:

304
Total Fat:

11g
Saturated Fat:

2g
Trans Fat:

0g
Unsaturated Fat:

8g
Cholesterol:

95mg
Sodium:

403mg
Carbohydrates:

10g
Fiber:

2g
Sugar:

5g
Protein:

39g
Nutrition facts are an estimate and not guaranteed to be accurate.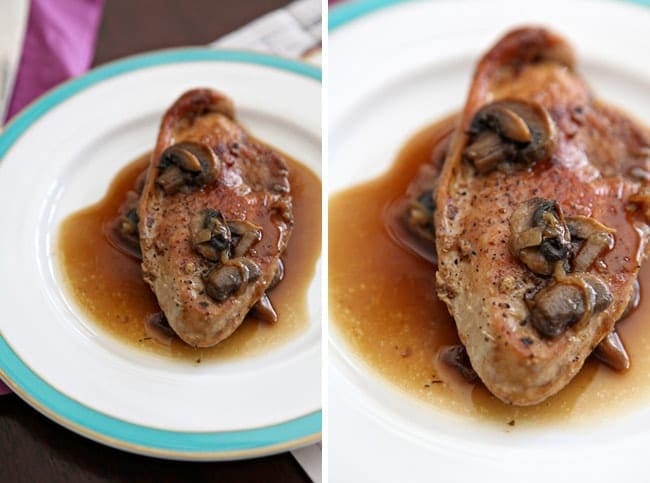 Have you ever been given food and eaten without knowing what it was? Did you later try to learn what you had devoured?