I realize that it's already almost mid-August, and we traveled to Cape Cod at the beginning of May… but I couldn't help take a trip back there through the photographs from the weekend we spent there.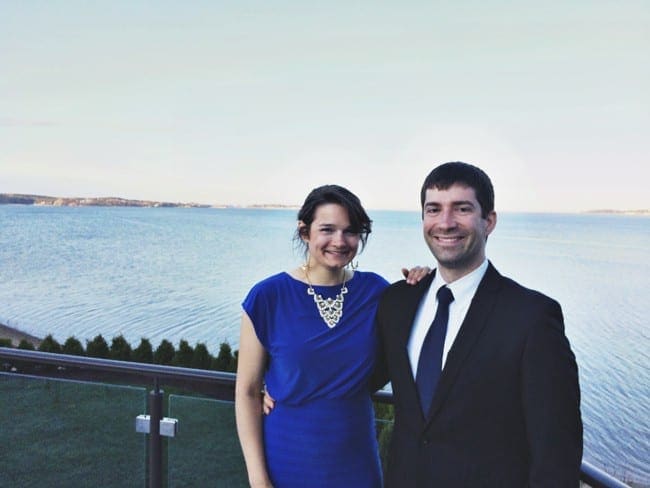 Some of our Nashville friends, who are from the Northeast, decided to tie the knot in the town of Chatham on the Cape. We were excited about the wedding, as we were thrilled for these friends! An added bonus of the wedding was that our Nashville friends are scattered across the country, and we hardly ever get to see them these days. We'd also never been to Cape Cod before (and I'd never been to Massachusetts).
So we booked our travel, and we flew into Boston the day before the wedding with some Nashville friends, who also live in Dallas.
Once we landed and gathered our bags, we rented a car and began our trip down to the Cape.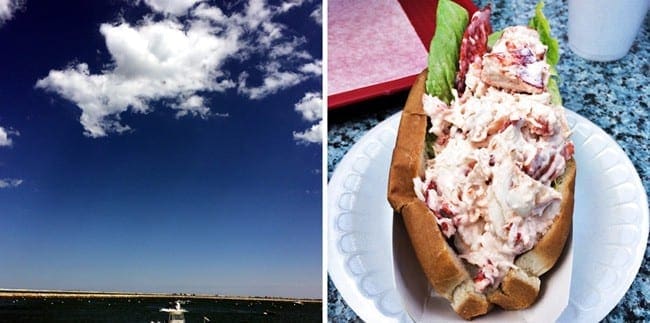 We landed around lunchtime, and I texted an old friend about places to eat on the way, as she lives in the area and her family used to vacation on the Cape when we were kids.
We ended up stopping in Plymouth for lunch, and we traipsed into The Lobster Hut, where my friend and I got lobster rolls and our husbands ordered fried clams and shrimp dishes from the seafood hut.
I'd never had a lobster roll before this moment, and it lived up to the hype I've been hearing for years. The lobster was so fresh, the dressing was light, the bun was buttery and crunchy. It was absolutely what I needed after a morning of traveling.
We walked around for a few minutes after lunch, checking out the area, then hopped back into our cars and continued down to Chatham, where we were spending the weekend.

We spent the rest of the afternoon catching up with the other friends from Nashville. A large group of the friends decided to rent a home instead of staying at a B&B, and we joined in, figuring it would be a blast to stay in the same place with so many people who we hardly ever see.
That evening, a large group of us dined at The Wild Goose Tavern. Since we were near the ocean, I was intent on eating all kinds of seafood, and I ordered a scallop dish, which was delicious. Another friend ordered the lobster mac 'n cheese… and when she mentioned I could have some, I tried some without hesitation. It didn't disappoint, either.
Later that night, we headed down the main street of town and met up with everyone at the post-rehearsal dinner gathering at a local taphouse, then migrated to a bar, drinking, dancing and chatting the night away before a large contingent of the group trekked back to our rental to late night.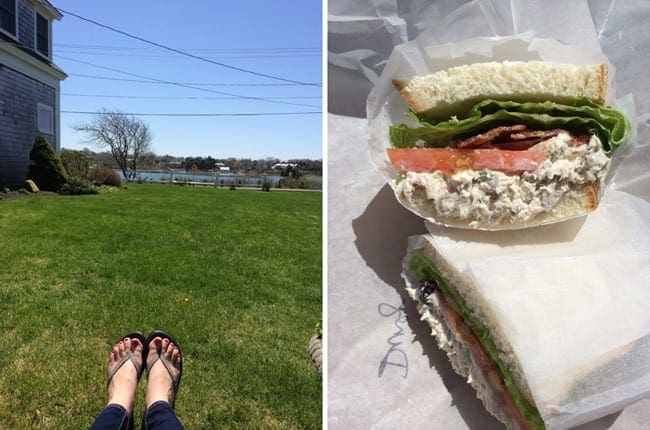 The next day, we relaxed. Our friend made a decadent breakfast for those of us staying in the house. (Real talk: I've been trying to figure out a way to recreate this dish for The Speckled Palate. So far, I haven't had any success.)
It was Derby Day, so a few of us gathered around the television and watched coverage for a bit.
Around lunchtime, I trotted down the street to Chatham Cookware for a delightful sandwich called the Dinghy, which boasted chicken salad with toasted almonds, lettuce, tomato and BACON. Yes, bacon. And y'all, I don't know if I can have chicken salad without it anymore.
We sunned ourselves on the lawn that afternoon until it was time to prepare for the wedding.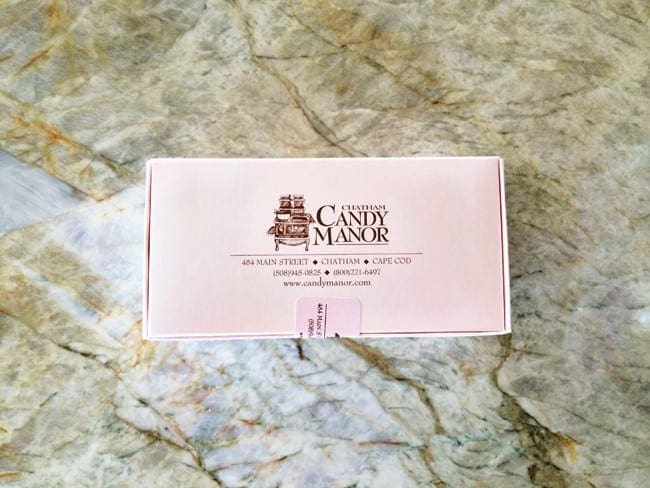 But first, fudge!
One of the girls who'd vacationed on the Cape before went into town to visit her favorite candy store, the Chatham Candy Manor, and I asked her to get me some fudge after she raved about the sweet treat. She brought me back peanut butter chocolate… and it was divine.
I may or may not have gobbled up a good portion of this as I was fixing my hair for the wedding.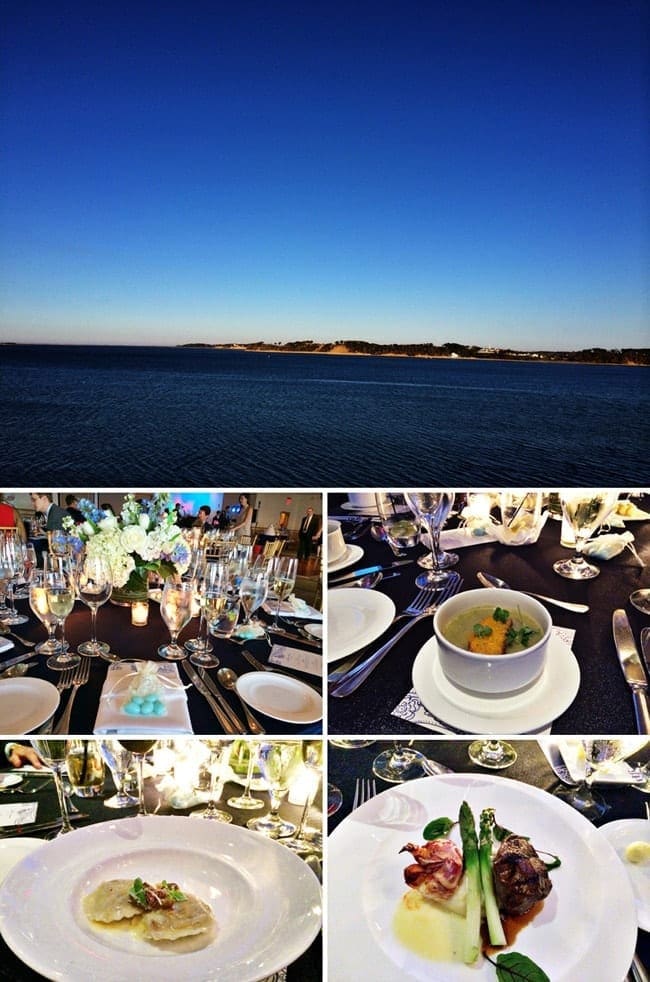 We walked down the street to the wedding, which was held at a beautiful old church in town. It was gorgeous, and the ceremony was lovely. Once the couple exchanged vows and were pronounced man and wife, we hopped on buses to take us to the reception, which was equally stunning.
The resort was breathtaking, and we marveled at the views of the ocean, munching on various appetizers during a cocktail hour as we mingled with other guests and old friends.
We eventually sat down for a four-course dinner of Creamy Potato Soup with Wisconsin Cheddar, Smoked Duck Ravioli with Truffled Veal Reduction, Forest Mushrooms and Stewed Tomatoes and a Petite Filet of Beef with a Butter-Poached 1 1/2 lb. Shelled Lobster.
There are no words to describe this, other than I sometimes dream about that ravioli. It was so good, in fact, I didn't have room for dessert. And y'all should know that I always have room for dessert.
Once the dinner hour came to a close, a multitude of toasts were made, the couple shared their first dance and dances with their parents, then the dance floor opened up to the guests. We danced away the evening, singing and laughing throughout.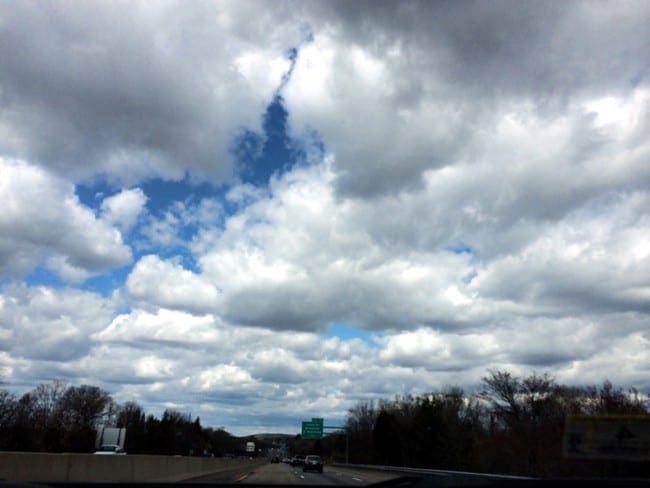 The next morning came entirely too early, as we celebrated our friends' wedding late into the night, but we had the best time in Cape Cod. I absolutely cannot wait until we get to go back. Hopefully, that'll happen sometime soon!
…
Other things and places where we ate and drank: What We Ate: State Fair of Texas (2014) / What We Ate: State Fair of Texas (2013) / What We Ate: Sylvain (New Orleans, La.) / What We Ate: New Orleans (May 2013) / What We Ate: Sylvain (New Orleans, La.) / What We Ate: Los Angeles, Venice Beach, Culver City and everywhere in between / What We Ate: Joe T. Garcia's (Fort Worth) / What We Ate: Bartley's B.B.Q. (Grapevine) / What We Ate: Snooze A.M. Eatery (Denver) / What We Ate: State Fair of Texas / What We Ate: New Orleans / What We Ate: Denver / What We Ate: Crawfish Season