Monthly Meal Plan: 31 Recipes to Make in July 2018
Looking for recipes to make this July? Look no farther than this Monthly Meal Plan, which includes 31 recipes to make this month! Featuring dishes for July 4th, no bake treats for all, easy summertime dinners and more, this monthly recipe list is sure to offer something for everyone!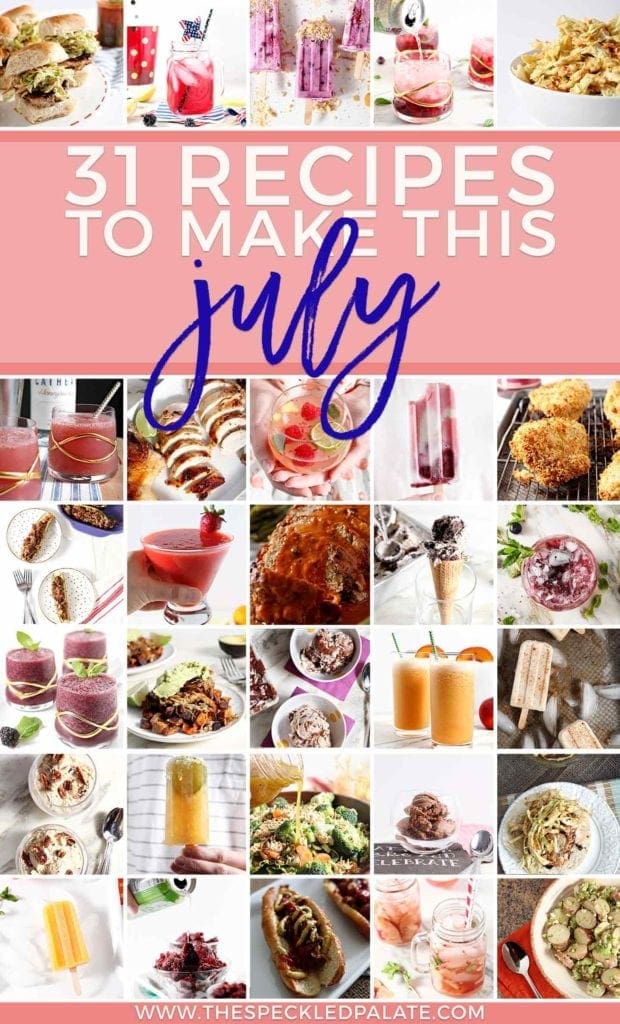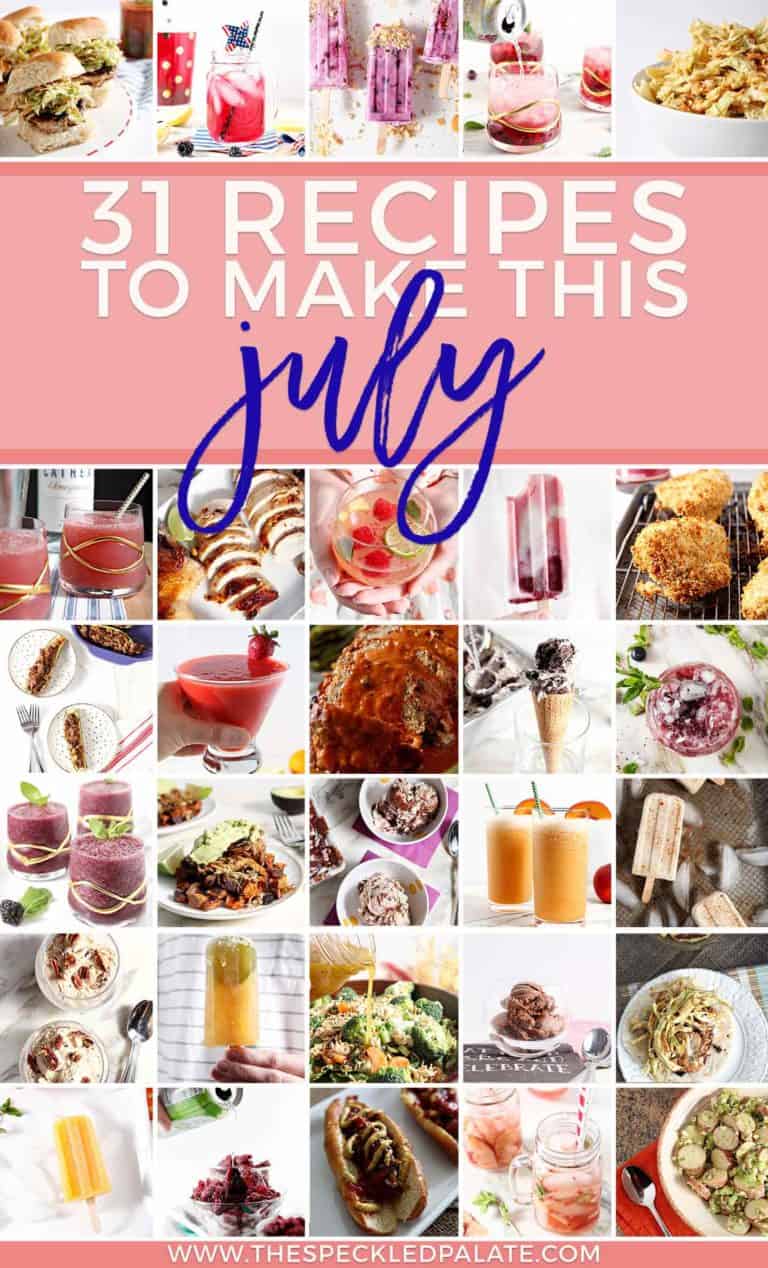 Happy July, y'all!
How are we this far into the year?!?
Are you freaking out like I am about what the heck you're going to do for the Fourth? The only thing we have on our docket is swim lessons… then hopefully firing up the grill and making something delicious!
What are you planning for the Fourth? Any big plans for the rest of the month?
Whether you're freaking out over what to serve on Wednesday, looking for an easy (and fuss-free) meal to make for the family, in search of a no bake dessert or want to serve up a colorful cocktail or mocktail, I've got it all covered in this monthly meal plan!
Y'all ready to get started? Let's do this thing!
July 4th Picnic Inspiration
Hosting a picnic for the Fourth? (This could also be called a barbecue. Heck, you could be hosting a POOL party on the Fourth, and these recipes would work.) Here are some amazingly wonderful dishes to serve to your people while y'all are enjoying the sunshine and each others' company.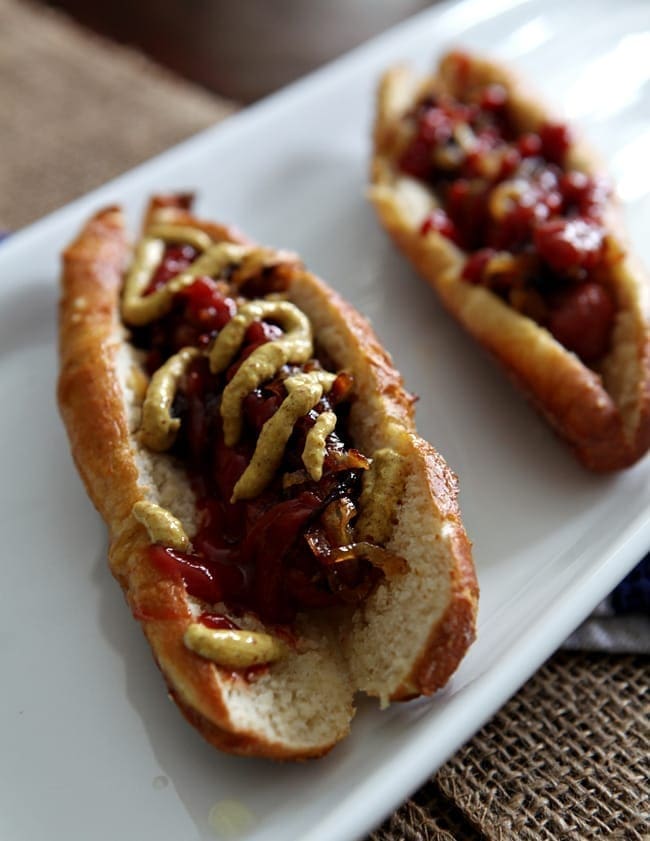 Today, we're making Hot Dogs with Caramelized Onions on Homemade Pretzel Buns, which are perfect for any July 4th celebration and get-together.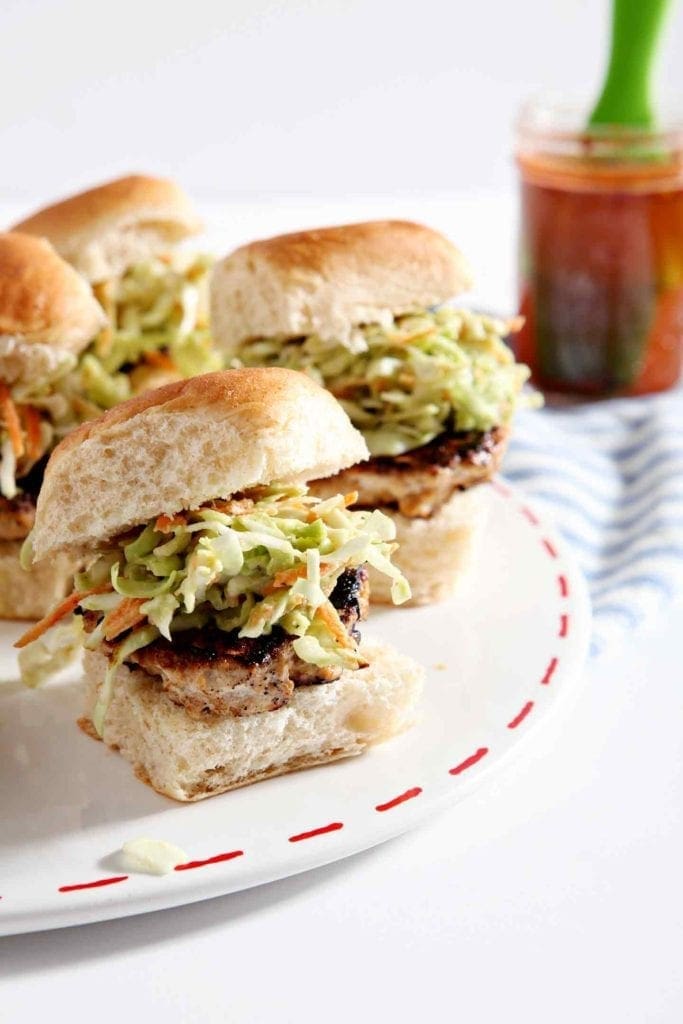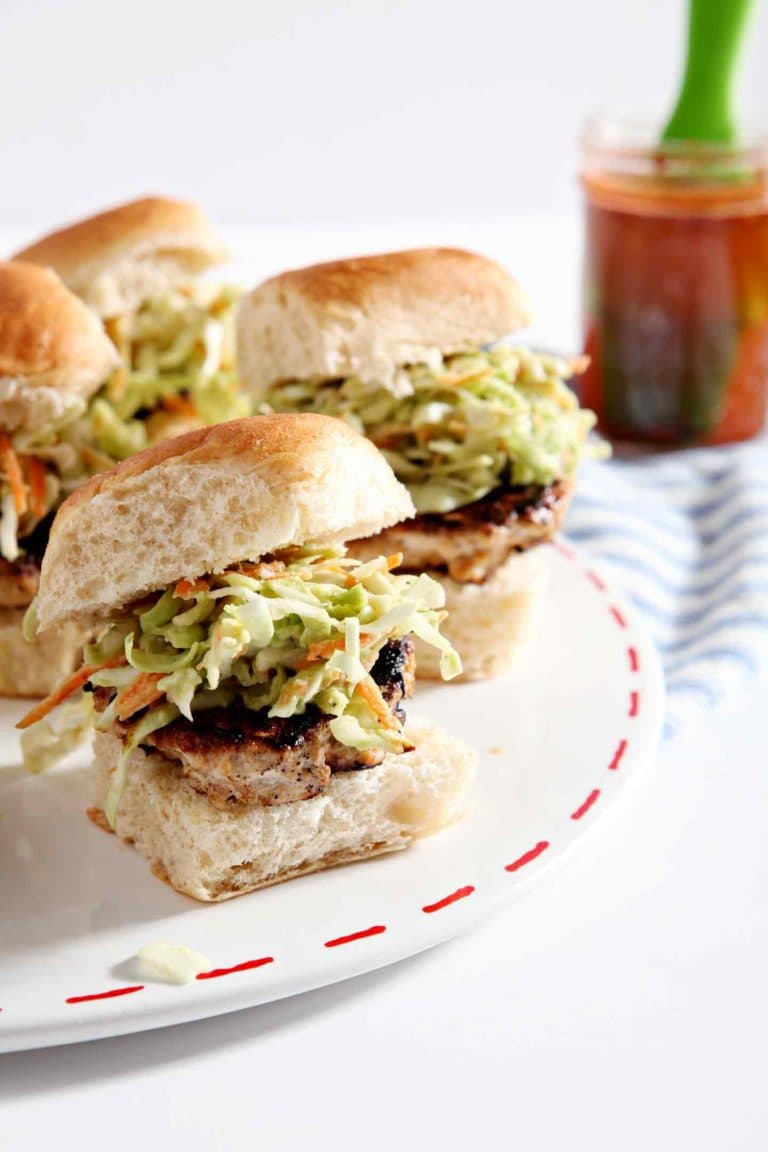 Today calls for BBQ Chicken Burger Bites with Avocado Slaw and a Spicy Vinegar Sauce. These quick chicken sliders make a delicious appetizer or meal. Featuring spicy BBQ sauce and BBQ rub, the poultry patties mix up easily and cook quickly. Top with homemade avocado slaw and a spicy/sweet vinegar sauce, and these burger bites are hard to beat. Cook up a batch for a crowd, whether you're hosting a party, a holiday get-together or a weeknight meal!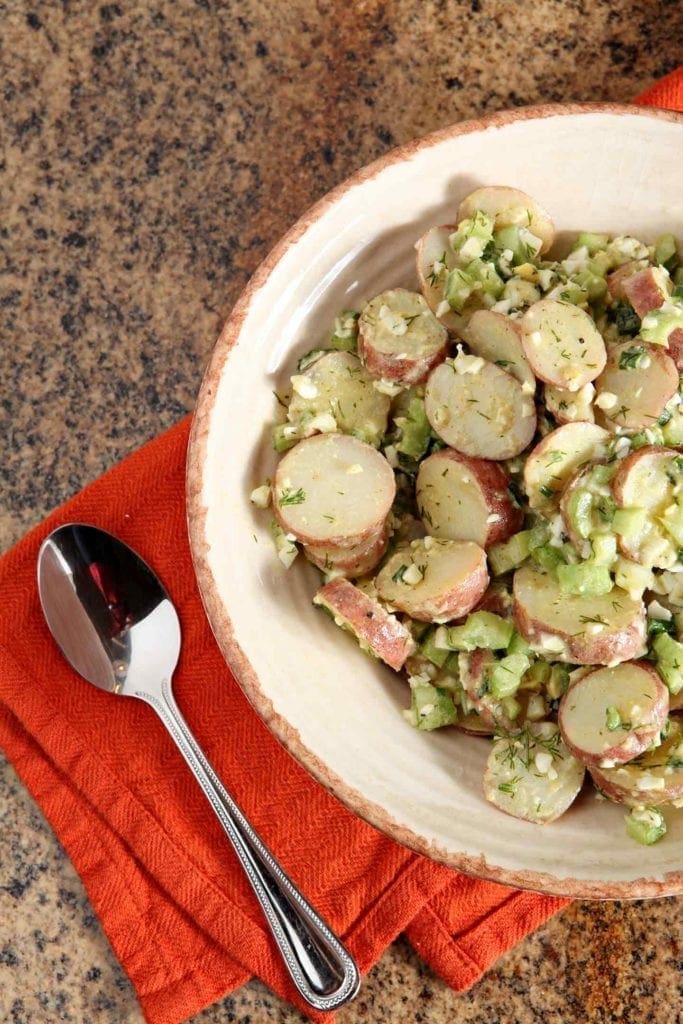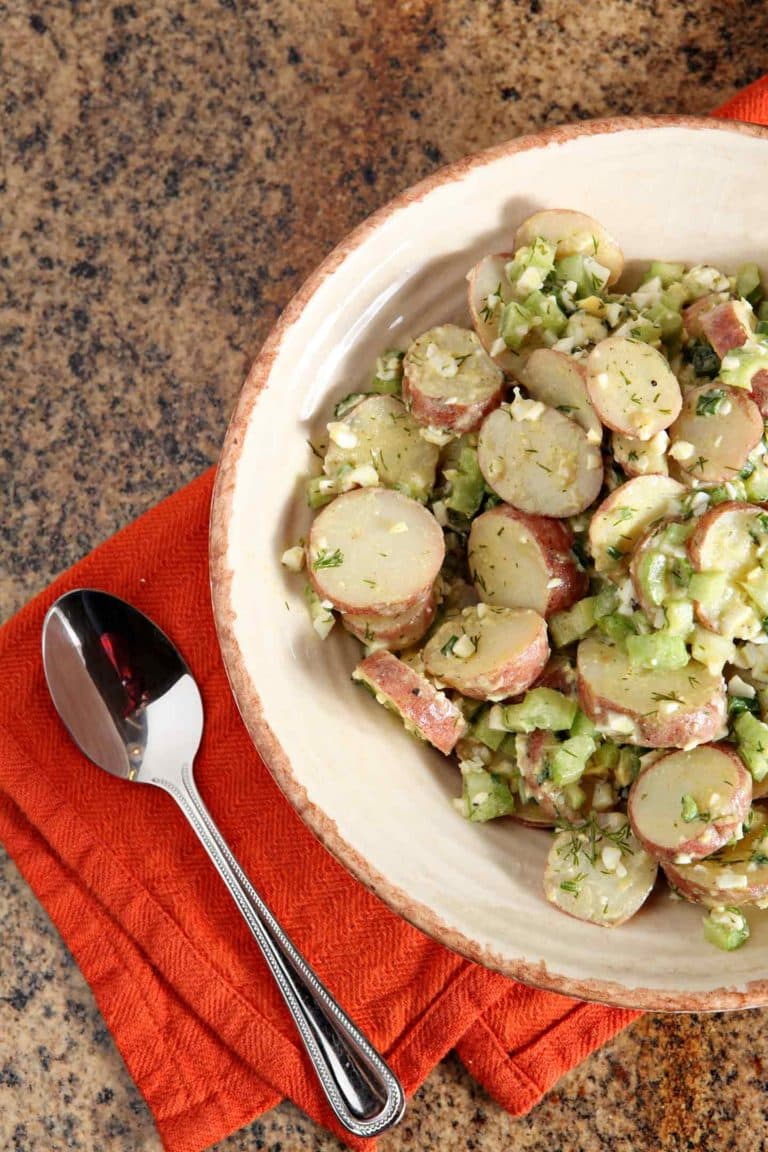 Potato Salad is a favorite summertime side… but oftentimes, it's weighed down by too much mayonnaise. This No Mayo Potato Salad is a lighter rendition of the classic, and is just as scrumptious. Red potatoes serve as the base, and they, along with hardboiled eggs, celery and green onions, are tossed in a light, flavorful dill vinaigrette. Serve at any picnic or cookout this summer and expect compliments on this surprisingly creamy potato salad.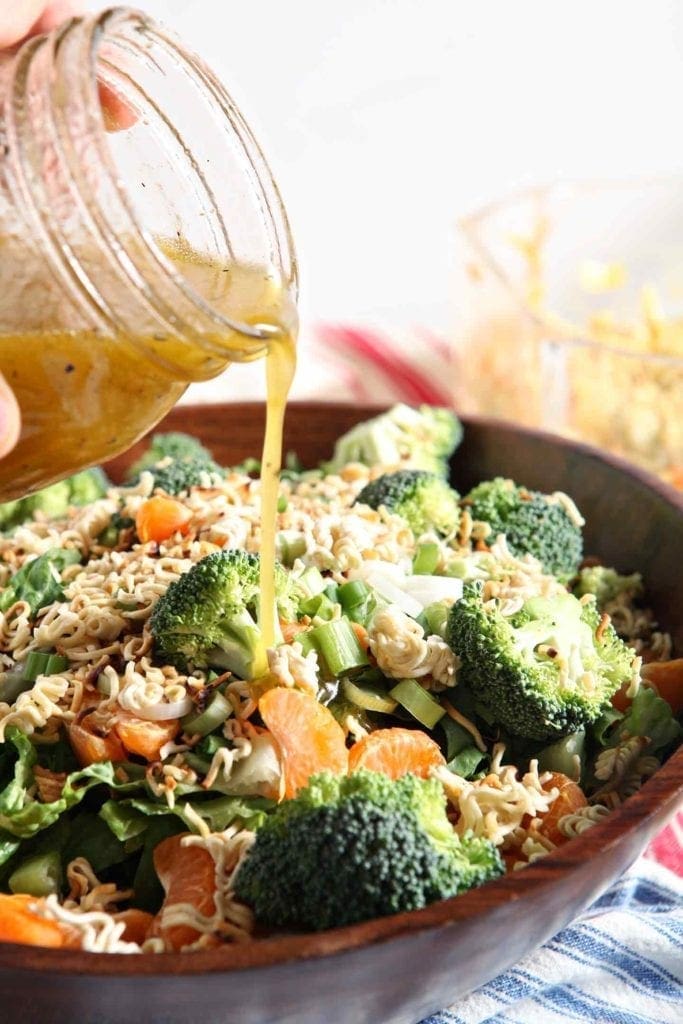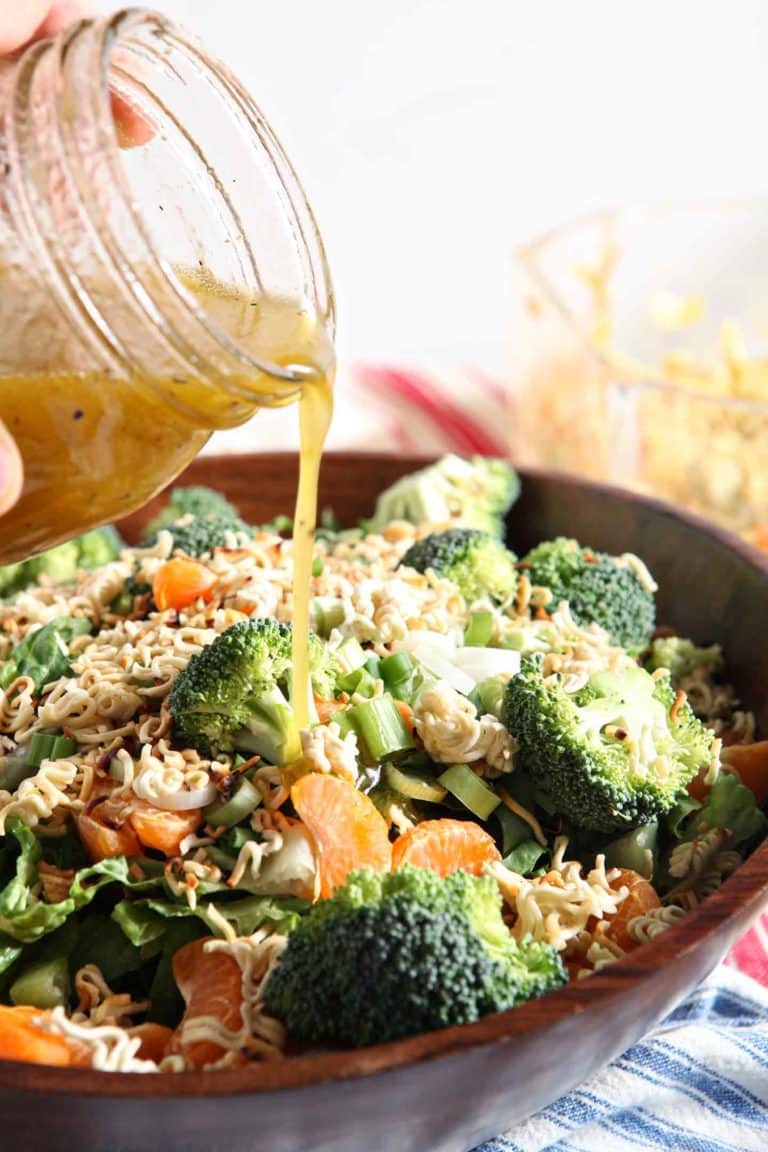 Ramen Noodle and Clementine Salad is a favorite side dish that's perfect for all seasons! Toss crunchy romaine lettuce with fresh clementines, broccoli, scallions and crisped ramen noodles. Top with a homemade honey vinaigrette, and this side salad makes an outstanding side that is also delicious as an entree. Whether you're hosting a tailgate, an at-home viewing, a barbecue or more, Ramen Noodle and Clementine Salad is an EASY salad to enjoy!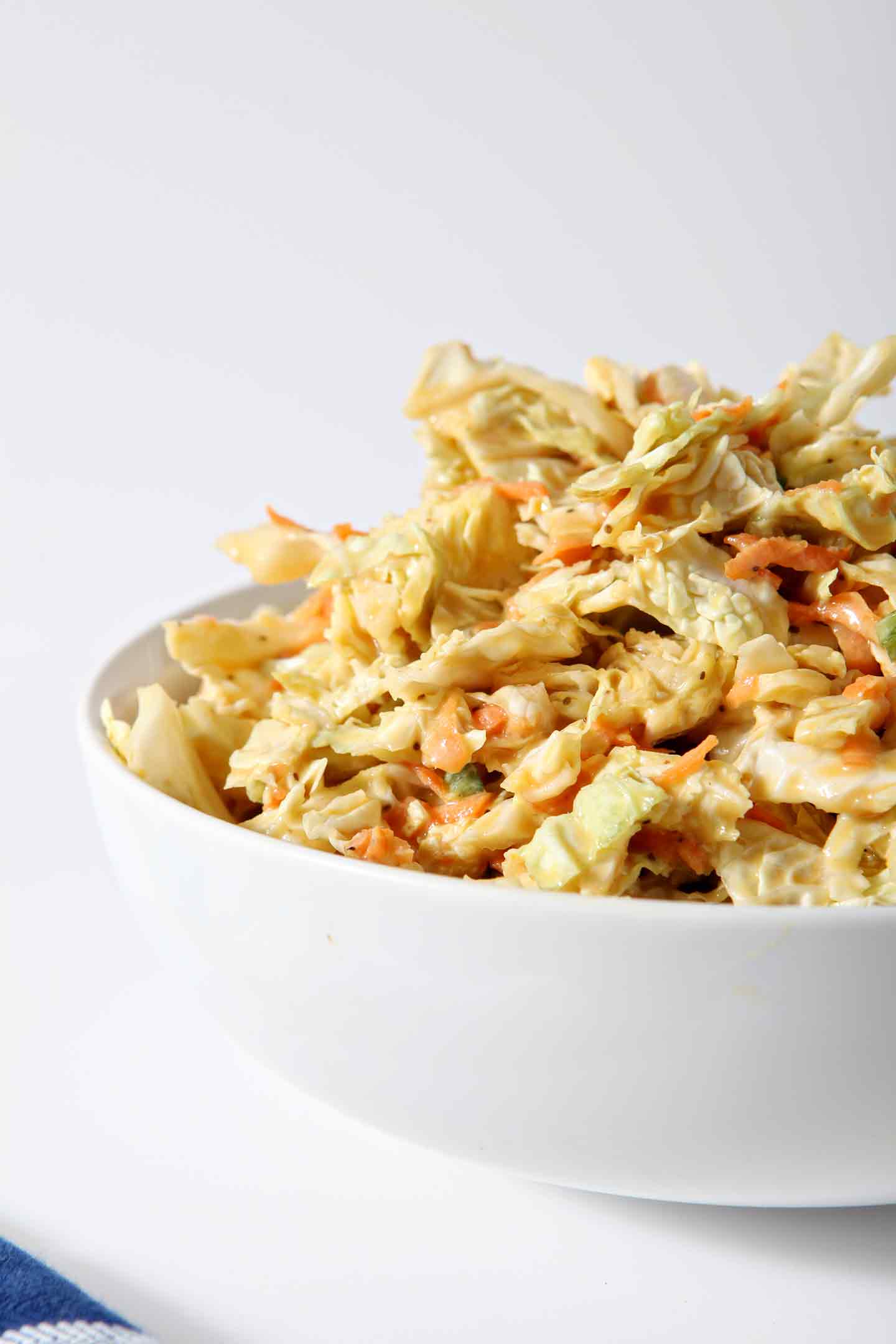 Tired of coleslaw slathered in a thick mayonnaise sauce? Change up your coleslaw game by making this sweet and spicy No Mayo Honey Mustard Coleslaw. Instead of a heavy dressing, this coleslaw is lightly coated in a sweet-spicy mustardy dressing and perfect as a barbecue side dish or on top of a barbecue sandwich.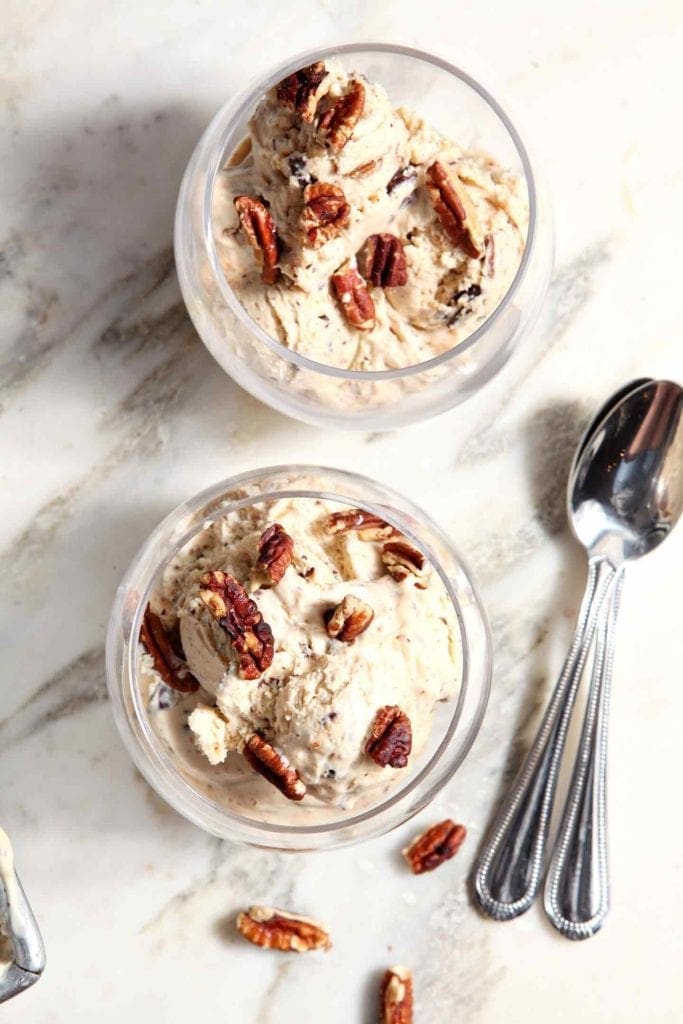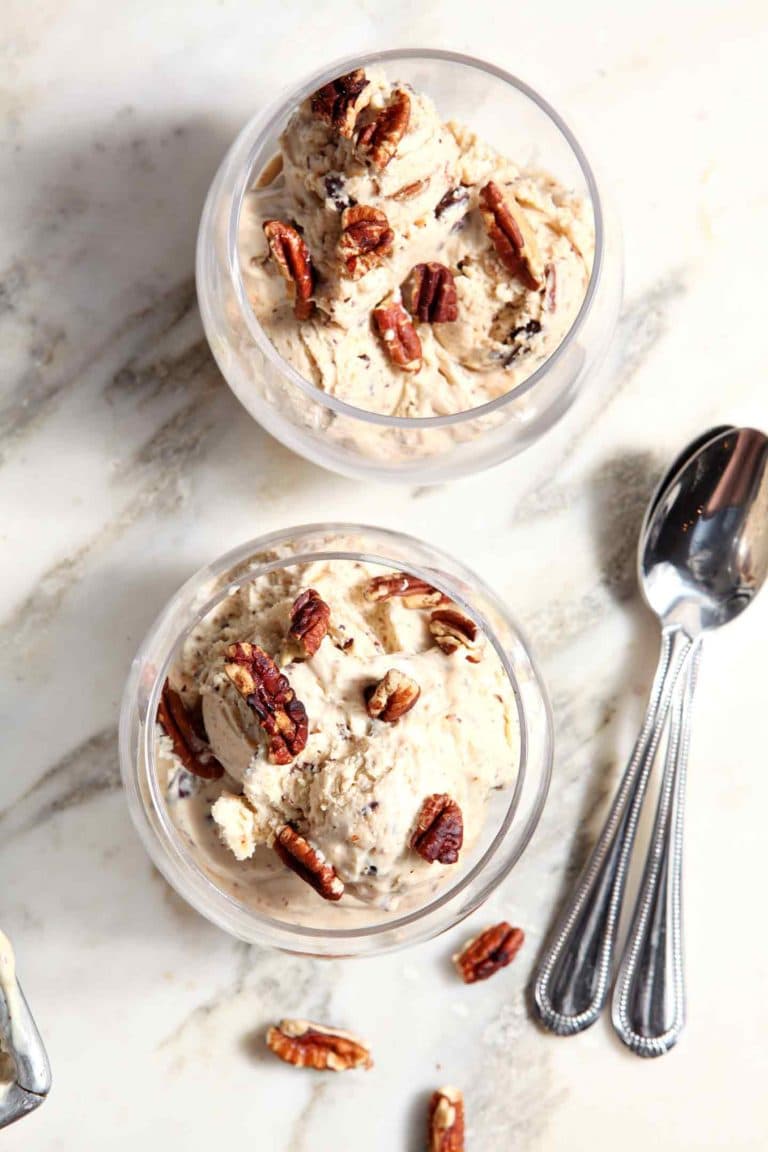 Creamy, rich peanut butter ice cream, studded with pecans and dark chocolate chips makes the perfect dessert. Even better? This No Churn Peanut Butter Pecan Chip Ice Cream requires no ice cream maker, so anyone can make this at home!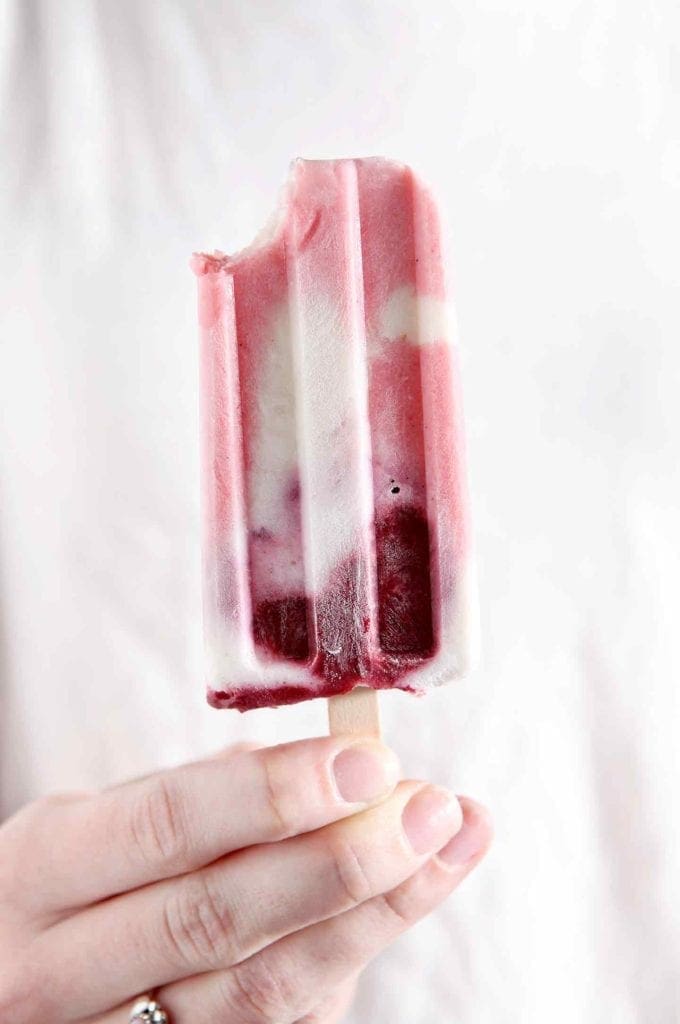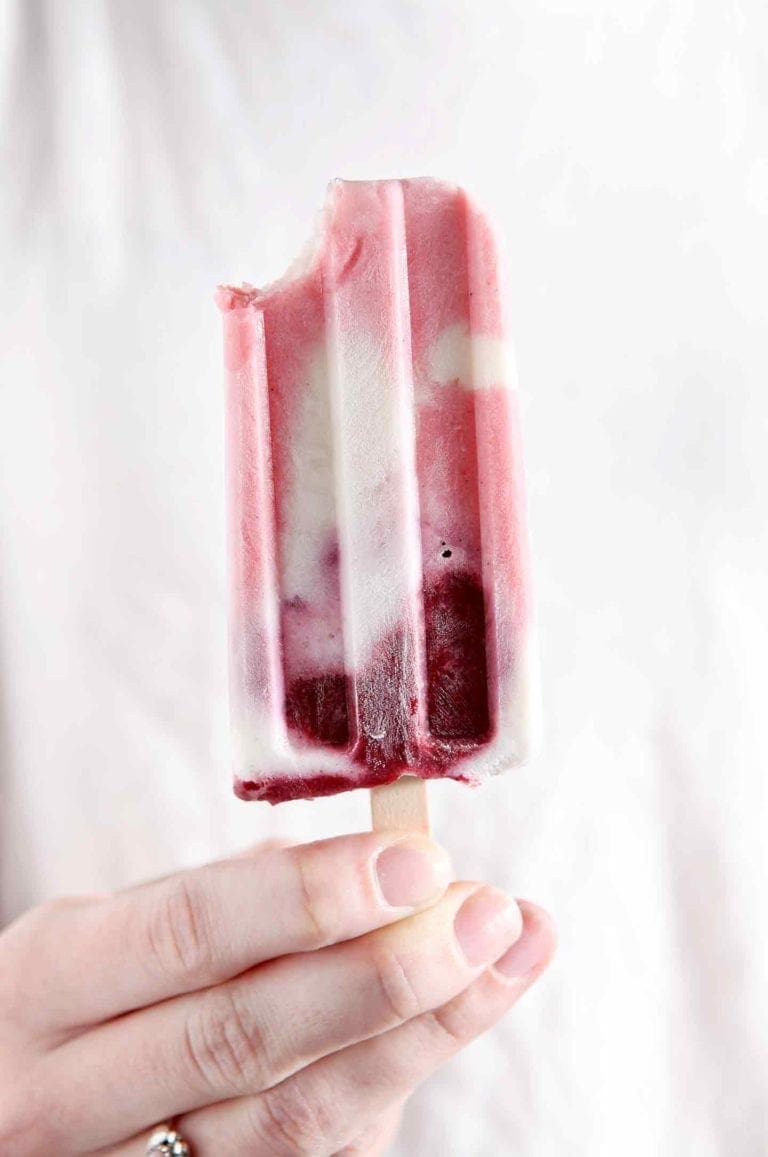 Patriotic Paleo Popsicles are the vegan dessert to make this summer! Red, white and blue, these refined sugar-free popsicles are creamy and naturally sweetened with maple syrup. Coconut cream serves as the base, then strawberry and blackberry purees are added for seasonal flavor and color. Swirl together, then freeze in the popsicle molds. Perfect for July 4th festivities, these pops are summery sweet all season long!
Frozen Sweet Treats
It's too hot to turn on the oven, y'all. What better way to celebrate the goodness of summer than by making desserts that don't heat up the house?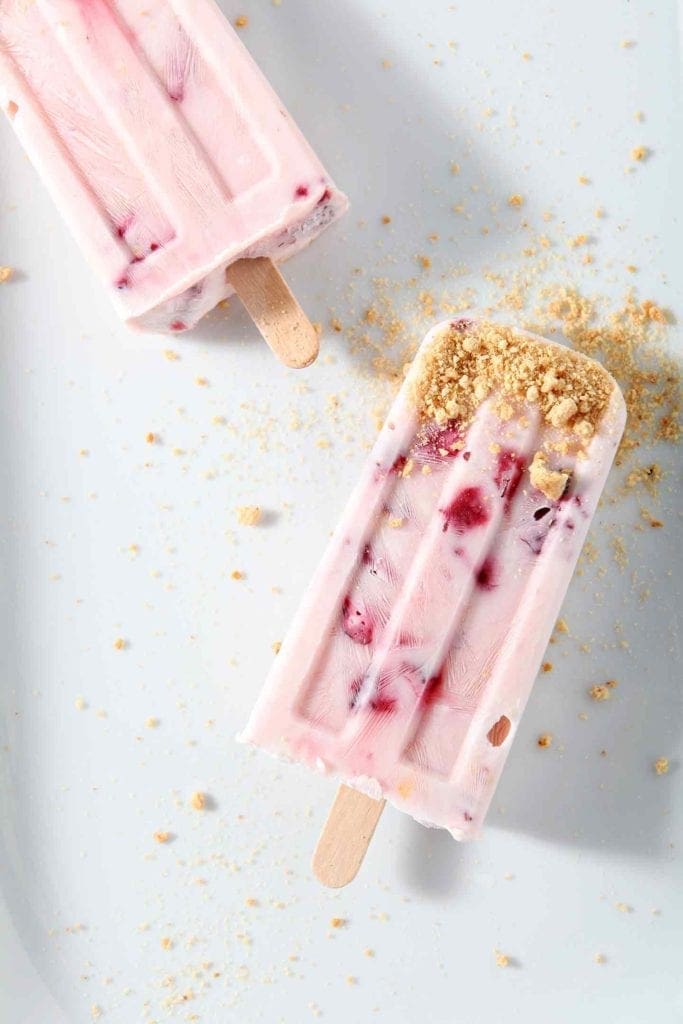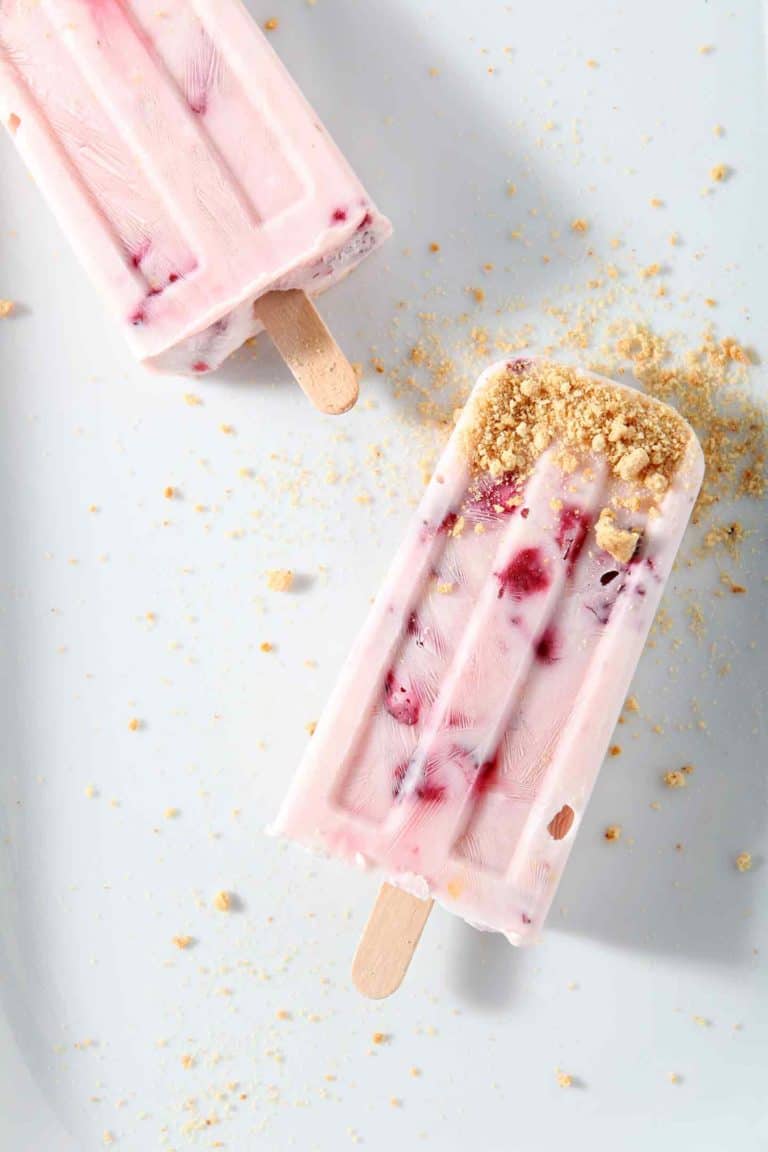 These tangy, naturally sweet Roasted Strawberry Cheesecake Popsicles make a refreshing sweet treat for a hot summer day. Roast strawberries in the oven with maple syrup, then toss with lemon zest, cream cheese, yogurt and maple syrup. When combined, pour into popsicle molds and freeze overnight. Once frozen, sprinkle with Graham cracker crumbs, and enjoy! These naturally sweetened Roasted Strawberry Cheesecake Pops are the perfect summer dessert!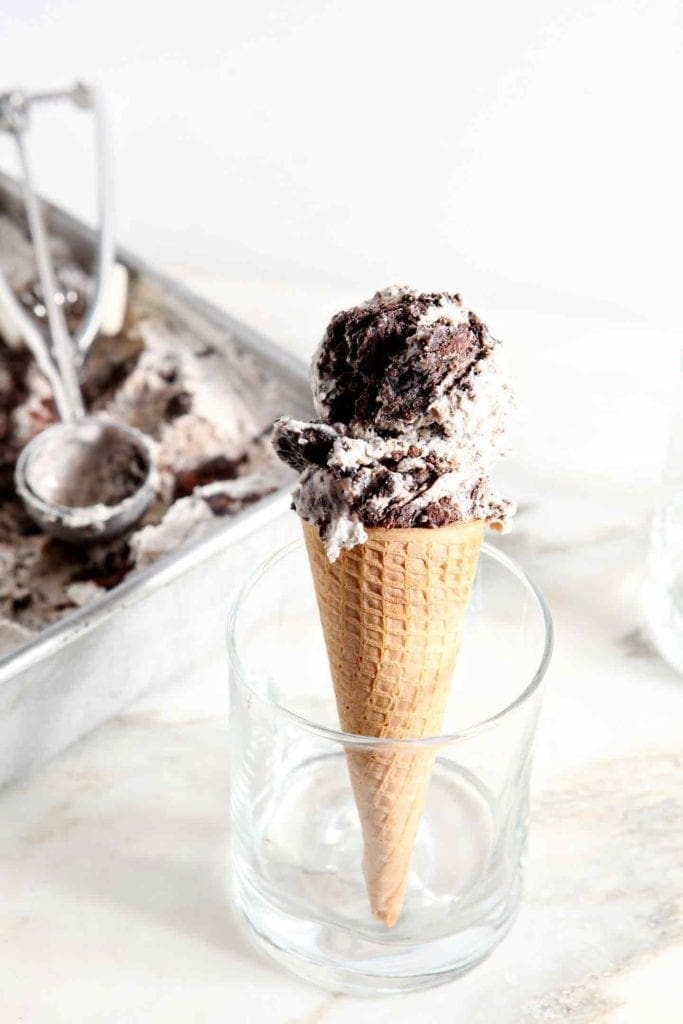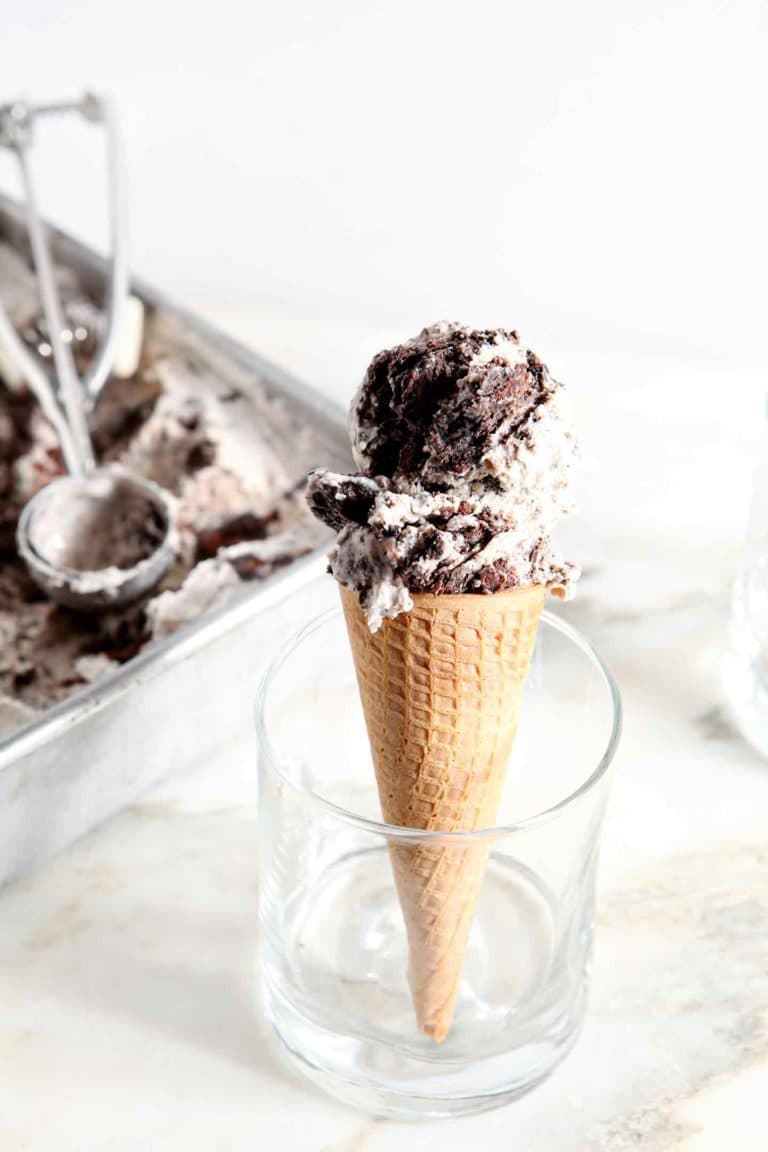 Whether you're celebrating the summer, a birthday or any regular day, this rich No Churn Guinness Brownie Ice Cream is sure to become a new favorite! Bake homemade brownies, made extra chocolatey and decadent with Guinness and dark chocolate. Once baked, cut the brownies into bite-sized pieces and stir into the simple no churn ice cream base before freezing overnight. Scoop this creamy, flavorful ice cream into cones, and enjoy!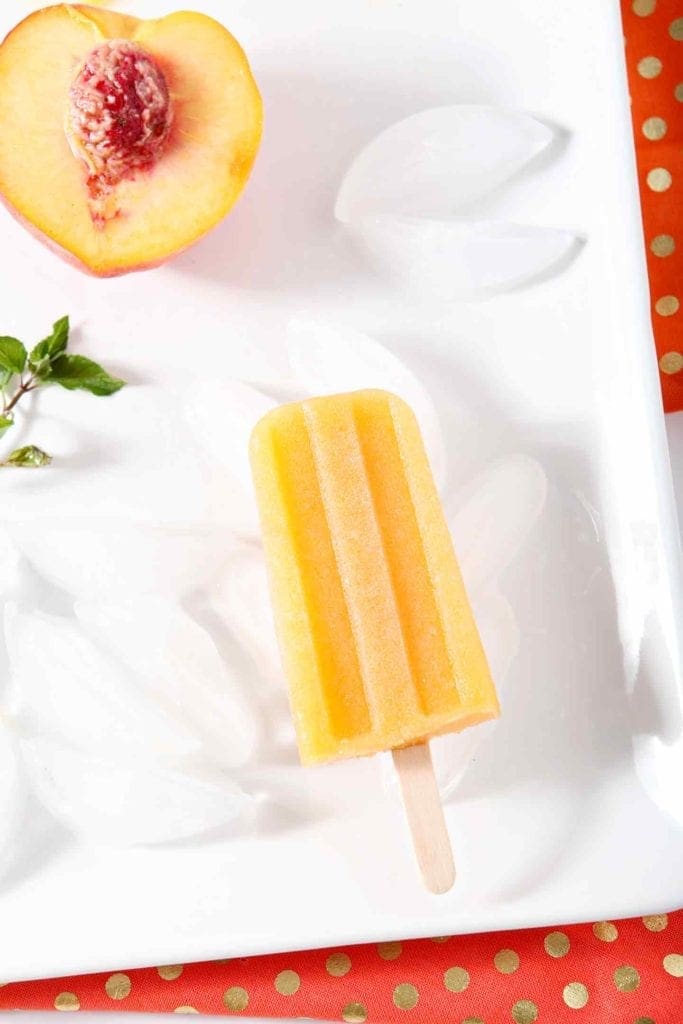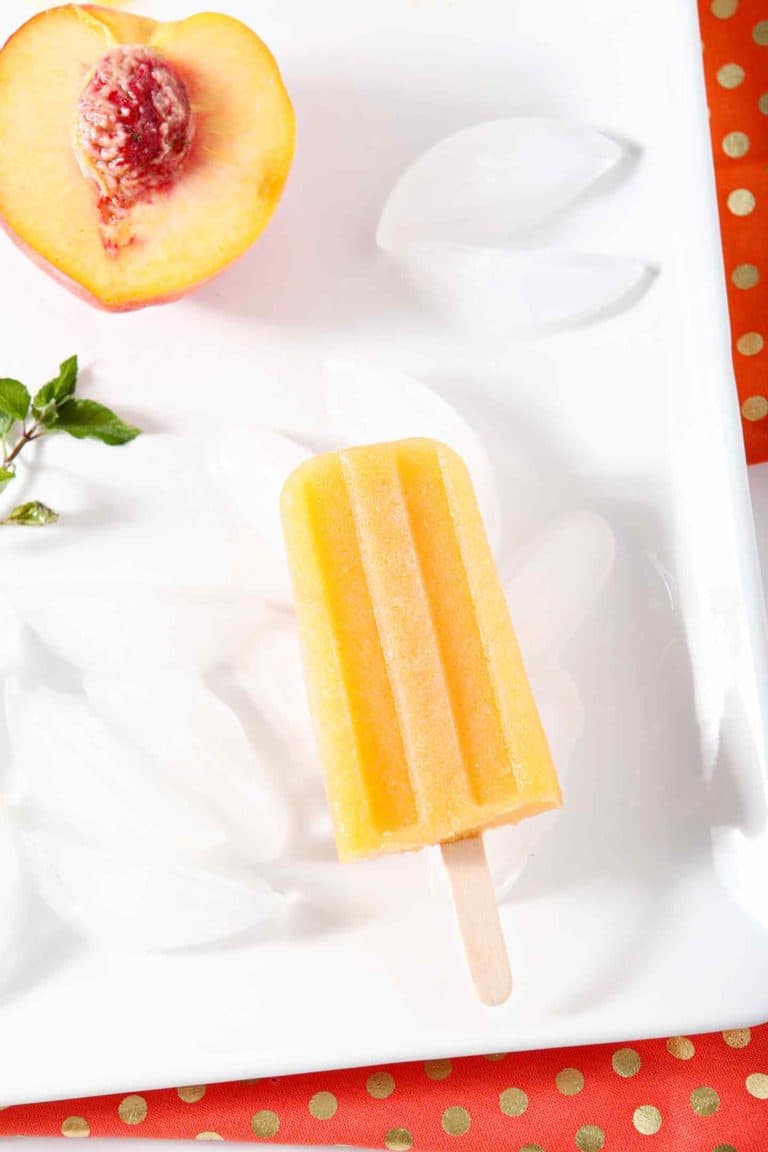 Step up your adult popsicle game this summer by making Peach Julep Popsicles! These bourbon-y, peachy, minty and oh-so-refreshing pops are what you'll want to enjoy on a hot summer day! Homemade mint simple syrup serves as the base, and that's blended with fresh (or frozen) peaches and bourbon. Freeze until solid, put in the popsicle sticks, then enjoy! If you're a fan of traditional juleps and enjoy a stiff drink, these popsicles are for you!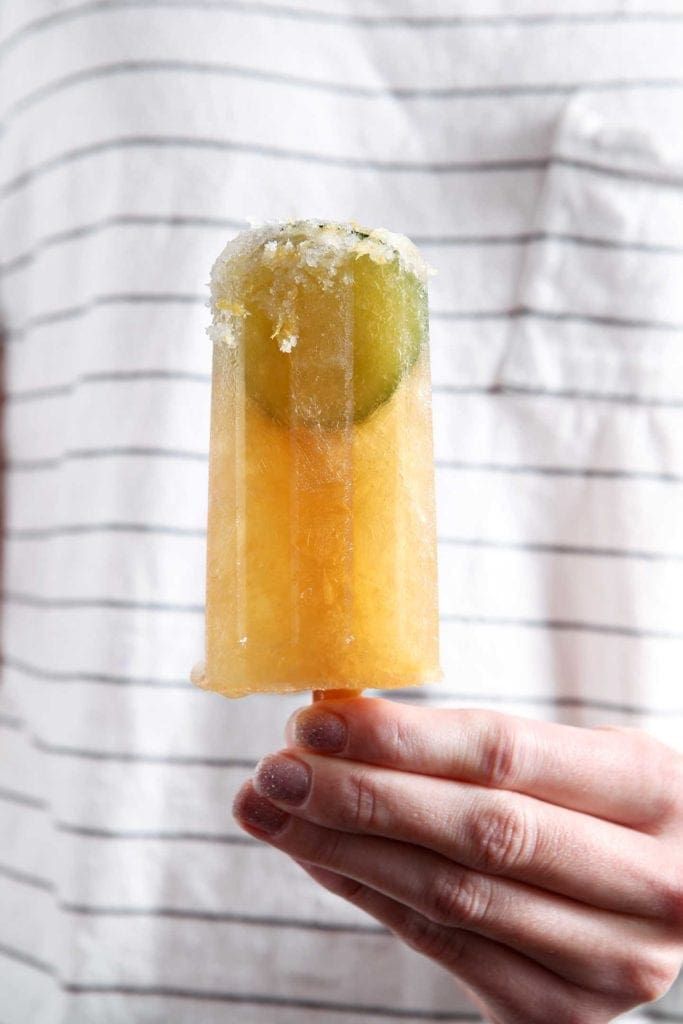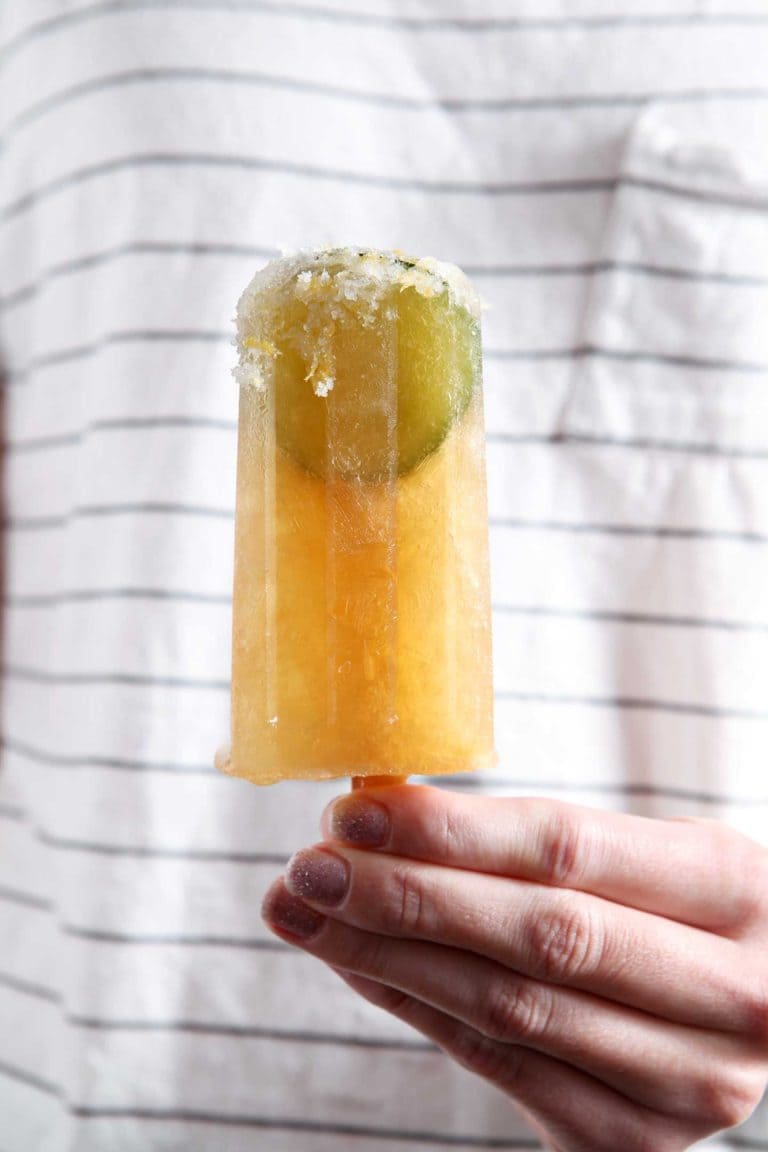 Pimm's Cups are refreshing summertime cocktails that go down easy on hot days. Why not take a classic Pimm's Cup… and transform it into a popsicle? Pimm's No. 1, ginger ale, lemon juice and agave nectar are blended together to create the base of these popsicles. The mixture is then poured into popsicle molds! Add a slice of cucumber once the pops begin firming up, and voila! You've got the perfect boozy popsicles for summer!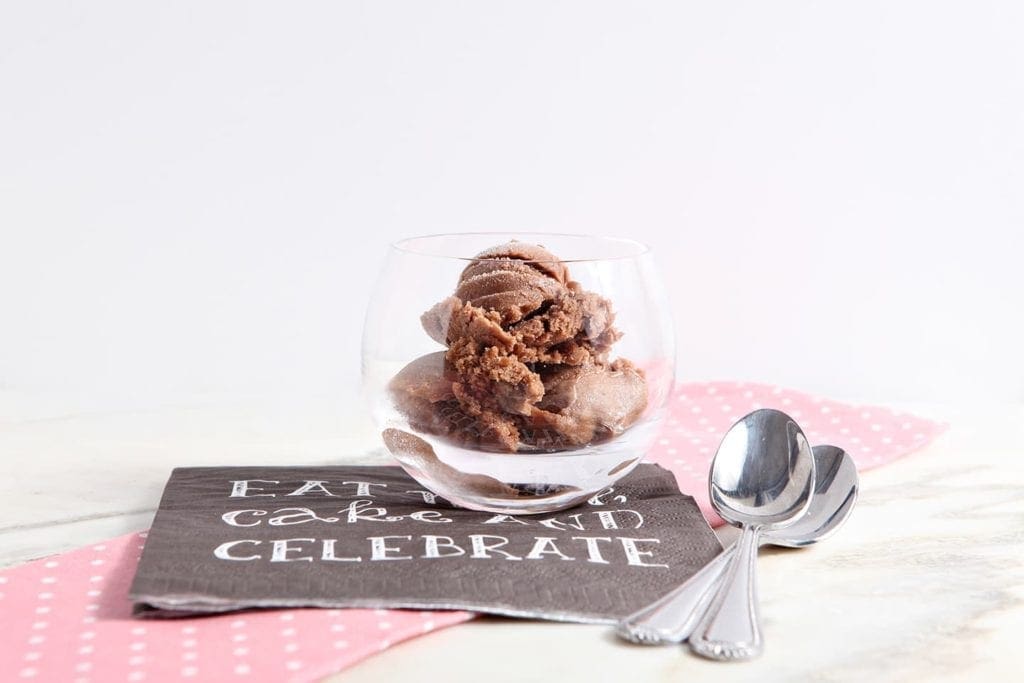 Celebrate with vegan, healthy Chocolate Banana Ice Cream! Instead of using heavy cream and whole milk, freeze a banana, then blend it until smooth with cocoa powder and pure vanilla extract. This creamy, dreamy "ice cream" is the perfect dessert to enjoy during the summer months!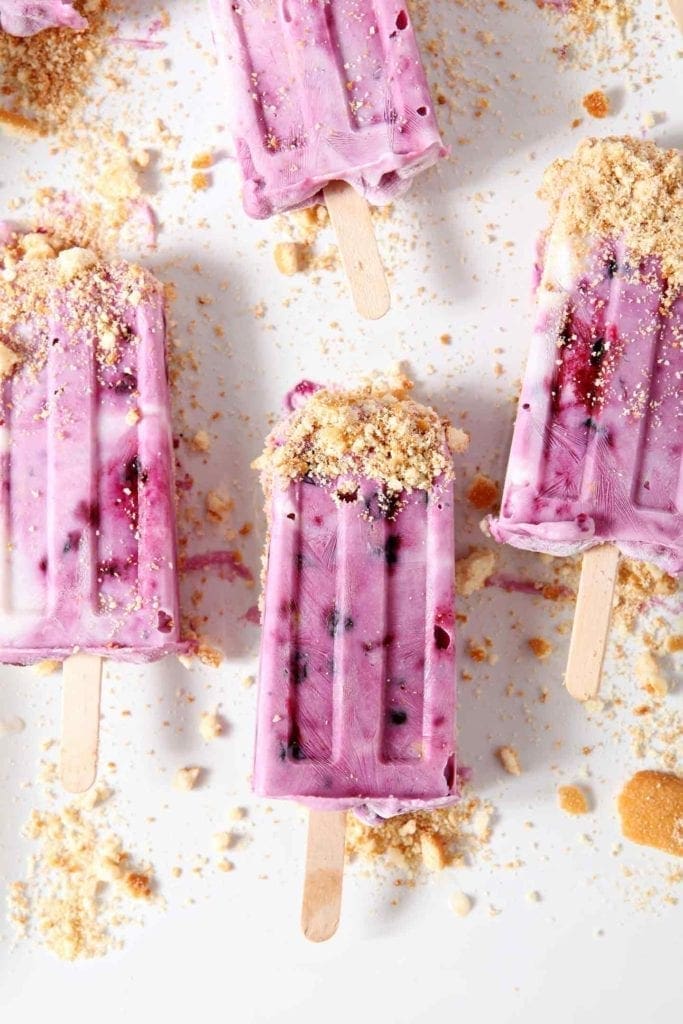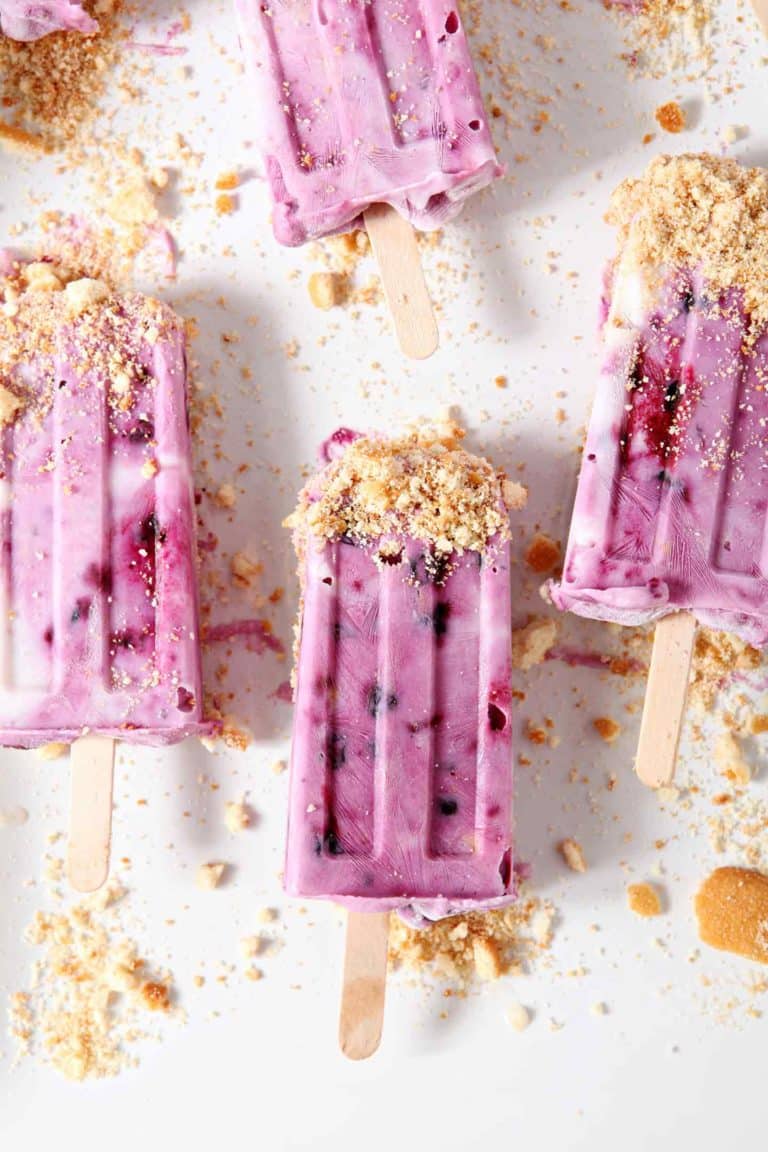 Step up your summertime dessert game by making Blueberry Cheesecake Popsicles! These creamy popsicles start with a base of Greek yogurt. Swirl the blueberry and vanilla yogurts together, then combine with juicy, roasted blueberries, vanilla wafer crumbles and lemon zest and juice. Freeze for 4-6 hours, then dip in additional wafer crumbles for the perfect summertime sweet! The whole family is going to love these popsicles!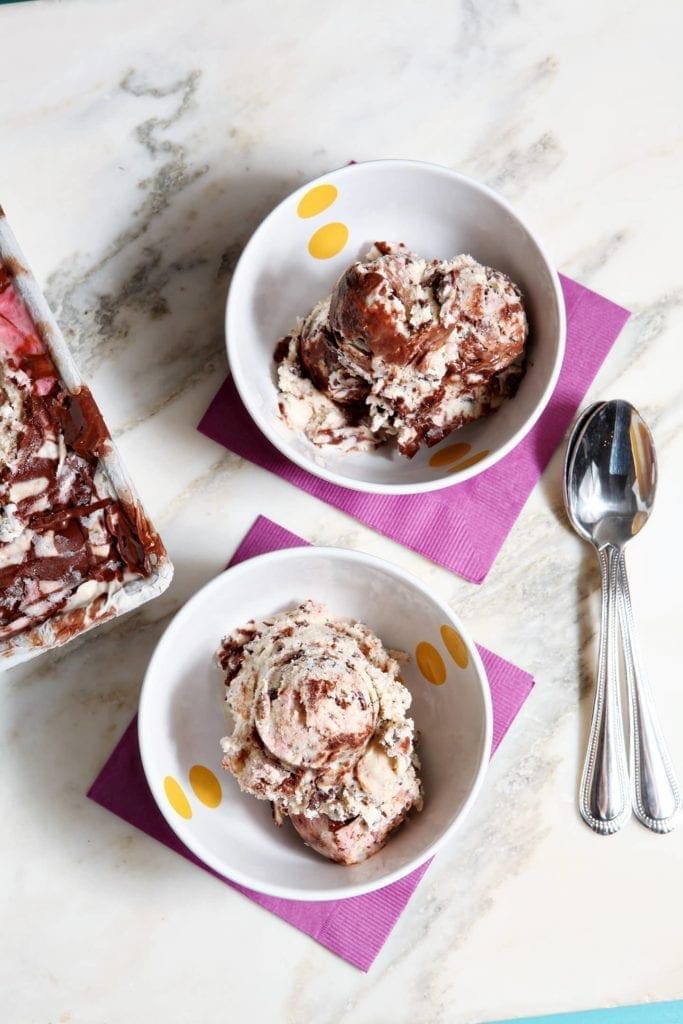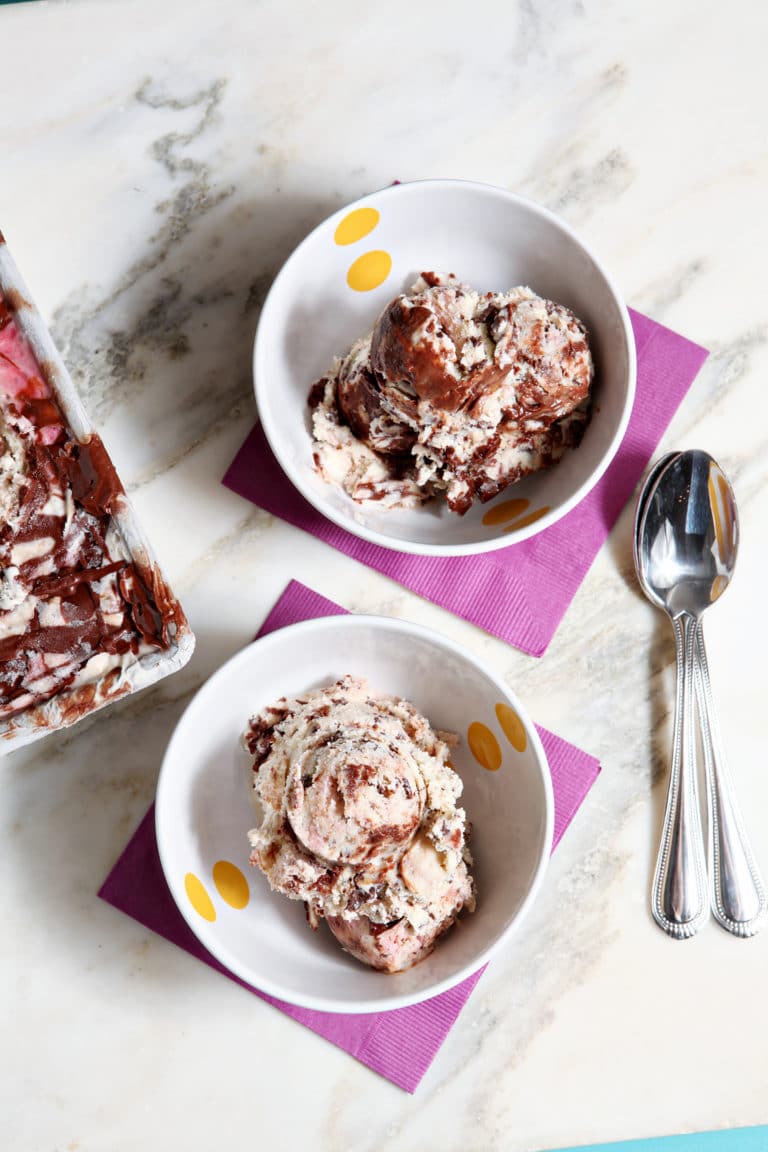 Dark chocolate, raspberry and bourbon, oh my! This Boozy Stracciatella and Raspberry Gelato is the perfect combination of decadent flavors and scoops up beautifully for a summer dessert. Not a bourbon fan? Skip it completely or add spiced rum for a different flavor!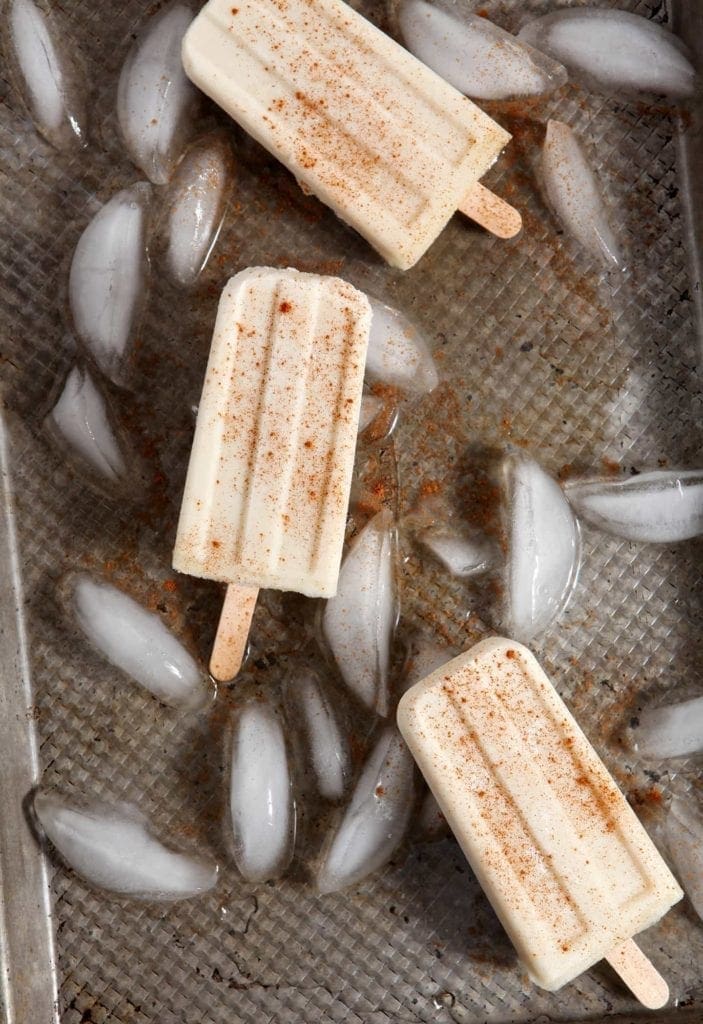 Cool down on a hot summer's day with Spiced Rum Horchata Pops! These vegan popsicles are cinnamon-y, creamy and utterly decadent as an afternoon (or evening) treat.
Easy Summer Meals for the Whole Family
I'm always on the market for an easy, delicious recipe to serve to the family during the summertime. The only requirements is that it doesn't take half the day to make and is wonderfully delicious.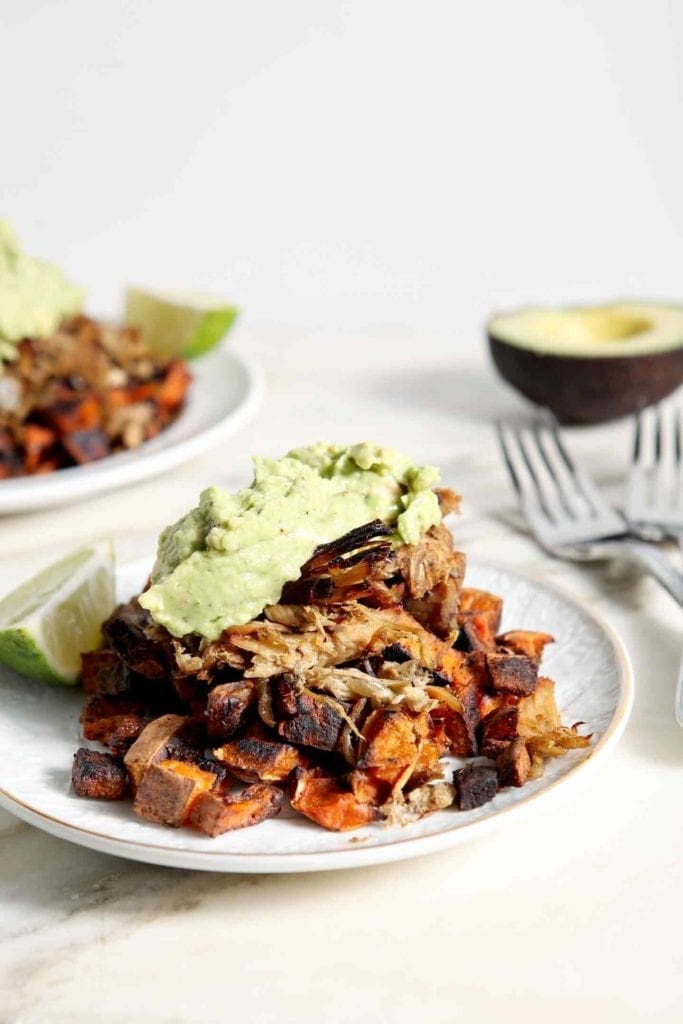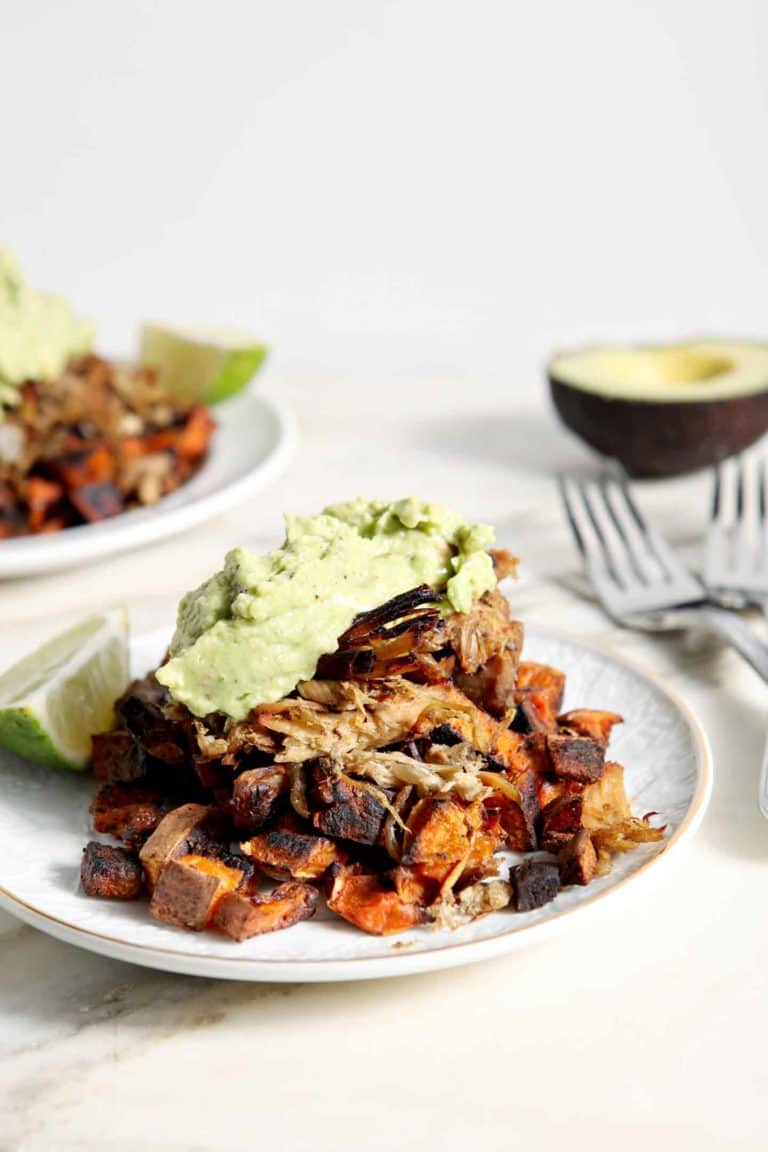 Satisfy a TexMex craving with Whole30 Slow Cooker Pork Carnitas Plates. This paleo-friendly recipe feeds a crowd and makes a delicious party entree. Roast pork in the slow cooker, then shred. Roast sweet potato cubes until crispy and whip up a simple homemade guacamole. Make the plates, adding the hash first, then the carnitas and guac. Bursting with flavor and perfect for entertaining, Whole30 Slow Cooker Pork Carnitas Plates are a new favorite!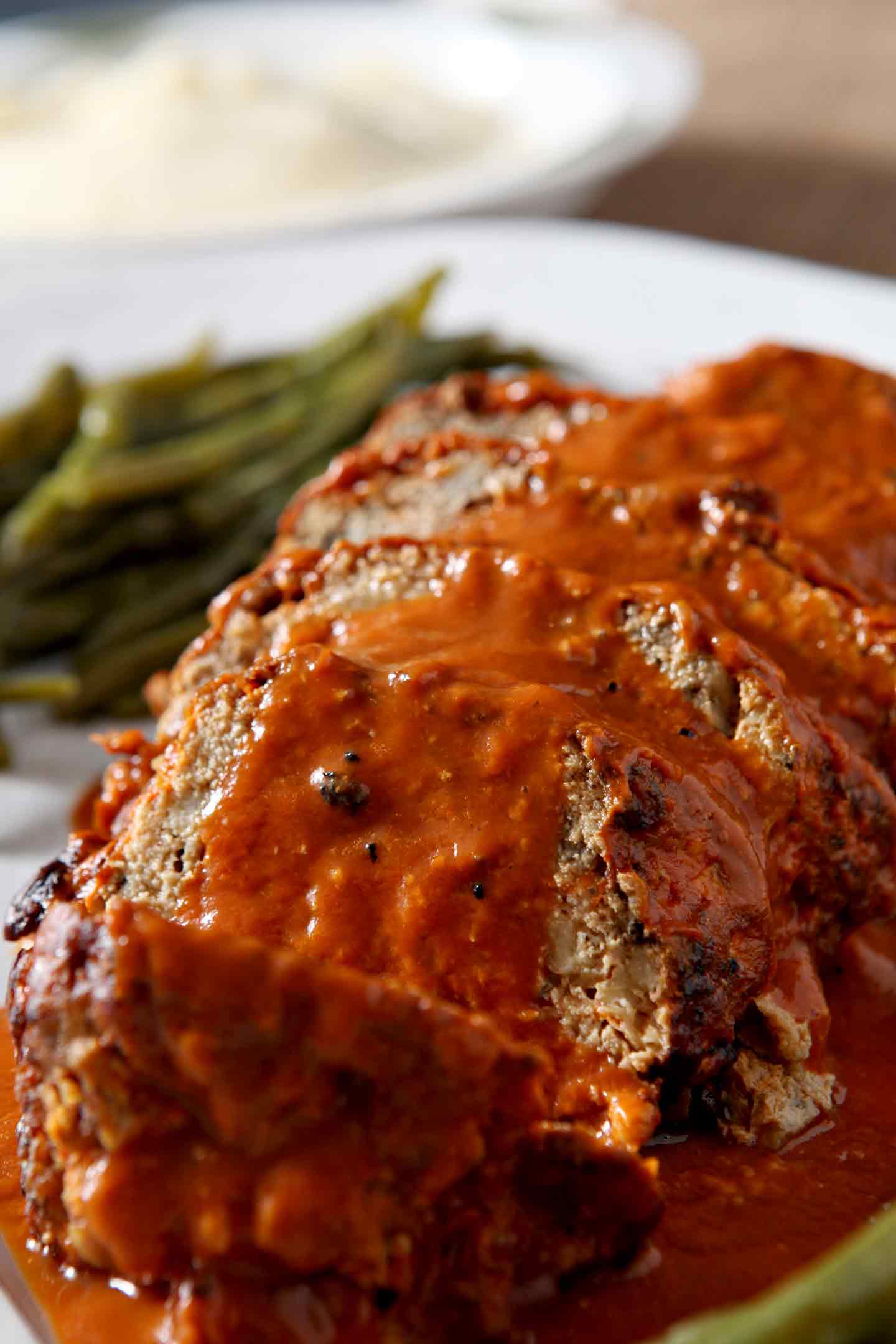 No time to prep dinner at night? Get your start the morning of with this delightful, easy and delicious Slow Cooker Turkey Meatloaf. Browned before it's placed in the slow cooker with classic tomato soup, this meatloaf has great texture and flavor for a fast weeknight meal!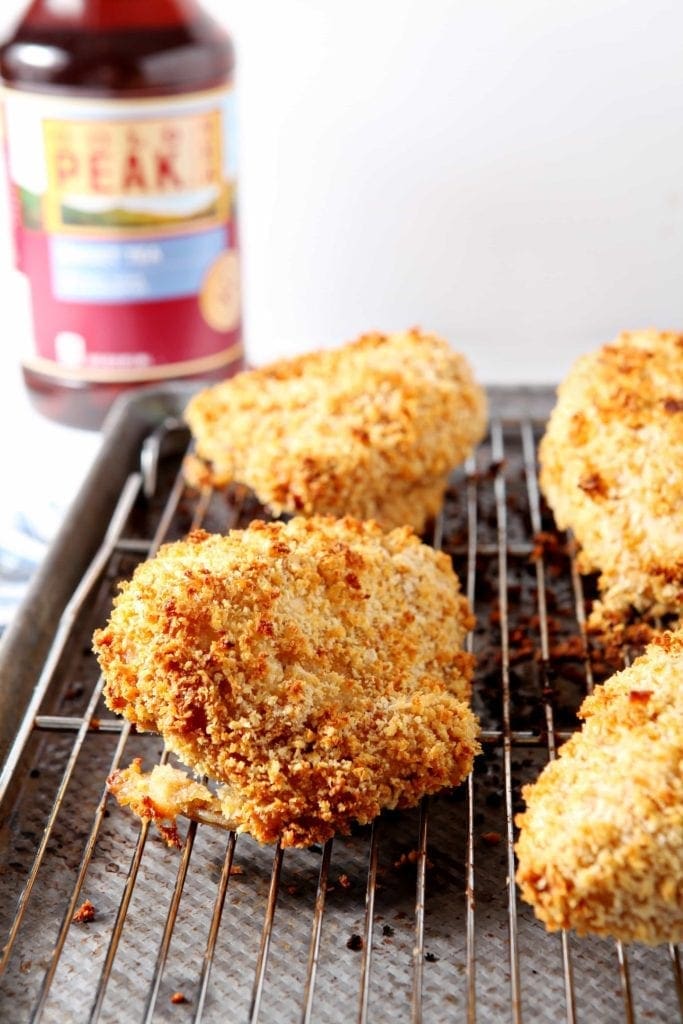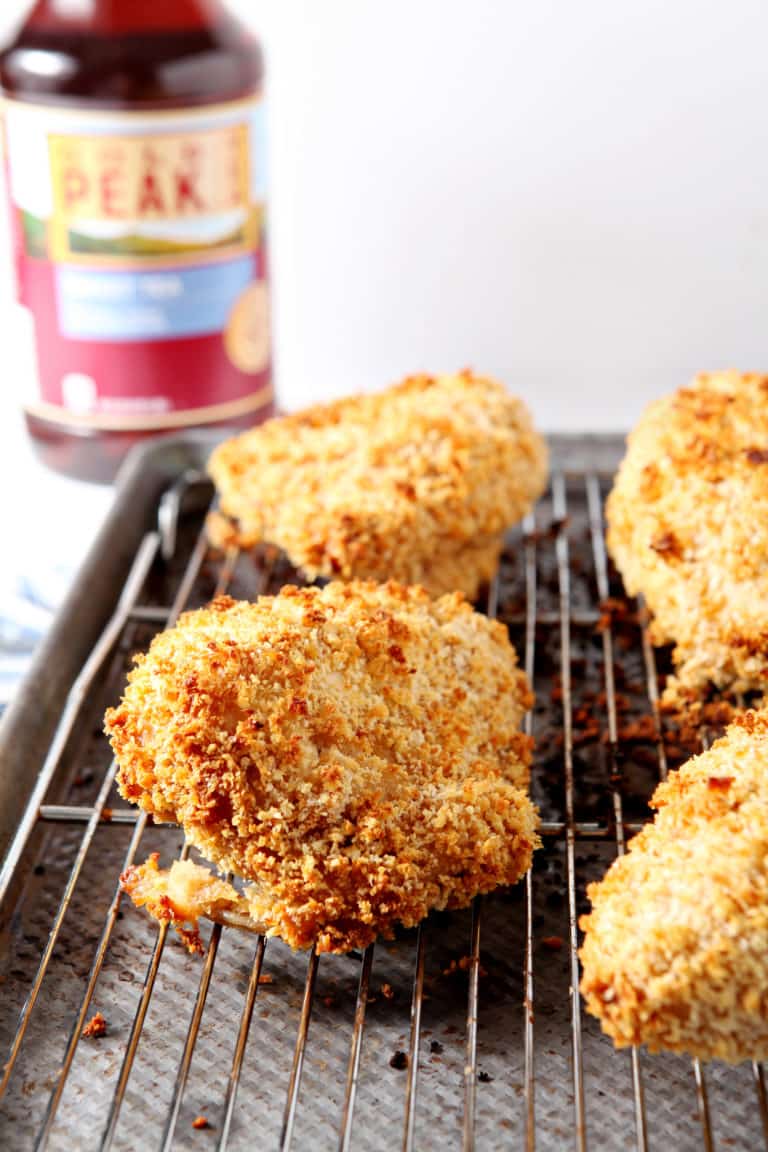 Satisfy a fried chicken craving by making Sweet Tea Oven Fried Chicken! This twist on a Southern fried classic uses a sweet tea brine to infuse flavor and lock in juiciness before the chicken breasts go into a spicy buttermilk bath. Coat in panko breadcrumbs before baking for the crunchiest, juiciest "fried" chicken you've ever tasted! Perfect for an end-of-summer party, this slightly spicy Sweet Tea Oven Fried Chicken is SO tasty!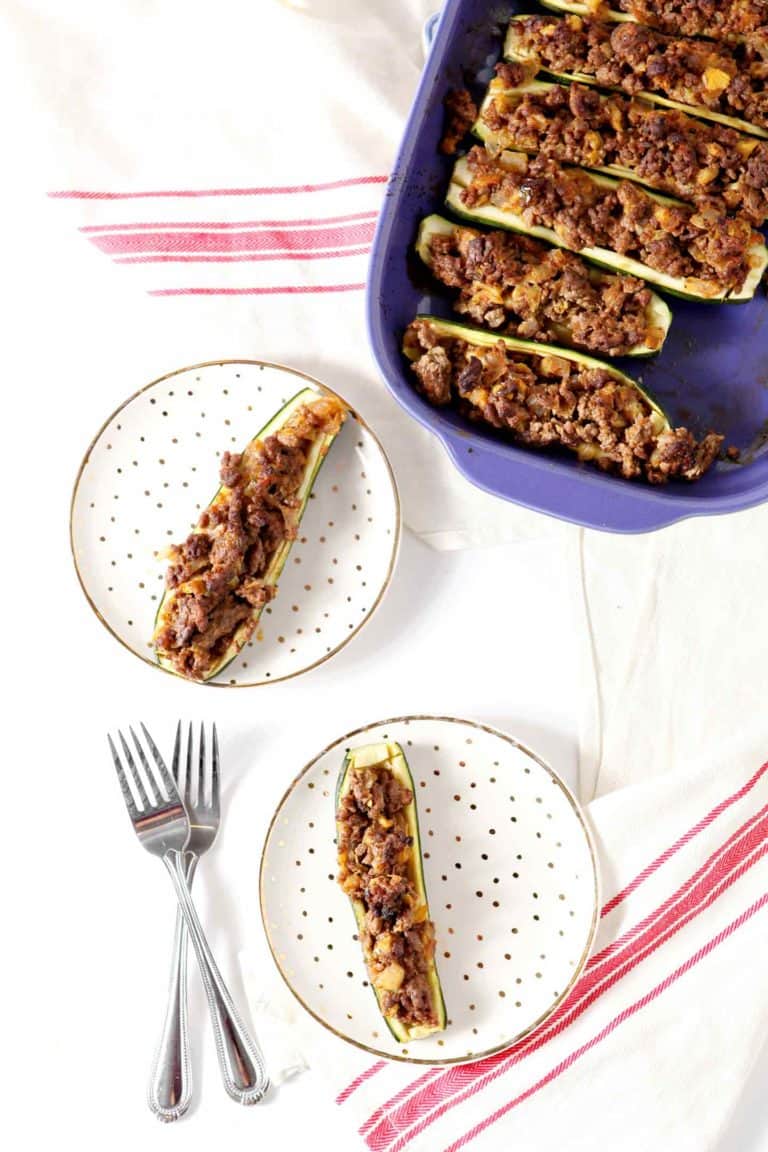 Bursting with flavor and summertime goodness, Whole30 Taco Zucchini Boats make a dinner the whole family will adore! Hollow out fresh zucchini and fill with a ground beef-onion-zucchini-salsa filling before baking to perfection. Insanely flavorful with just the right amount of spice, these satisfying Whole30 Taco Zucchini Boats bring taco goodness to the table without wheat, corn OR dairy! These zucchini boats are one of our favorite meals!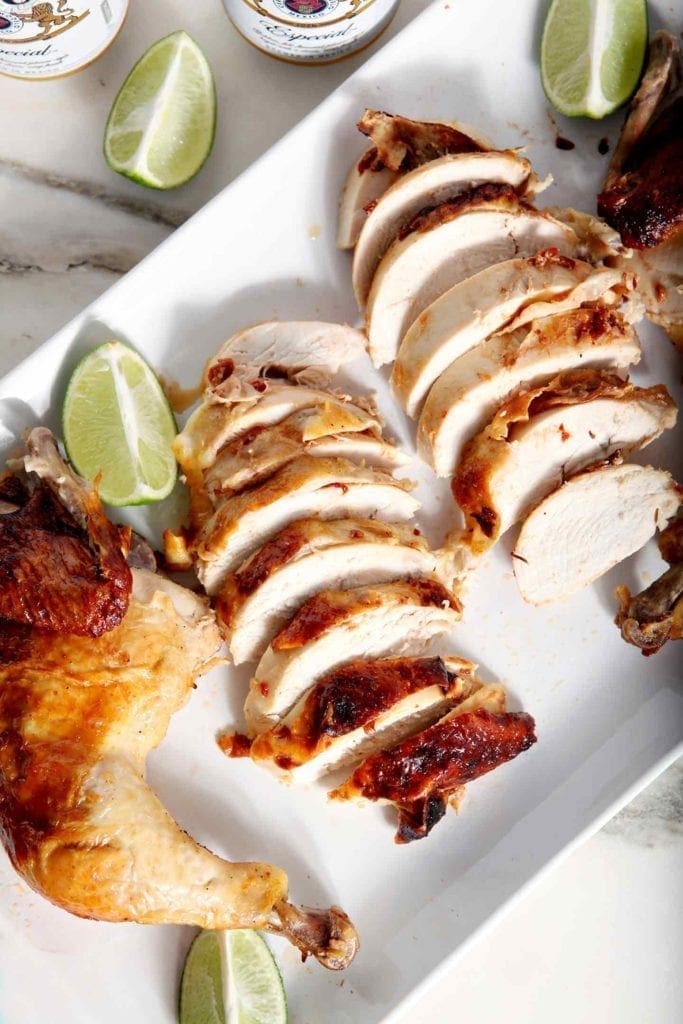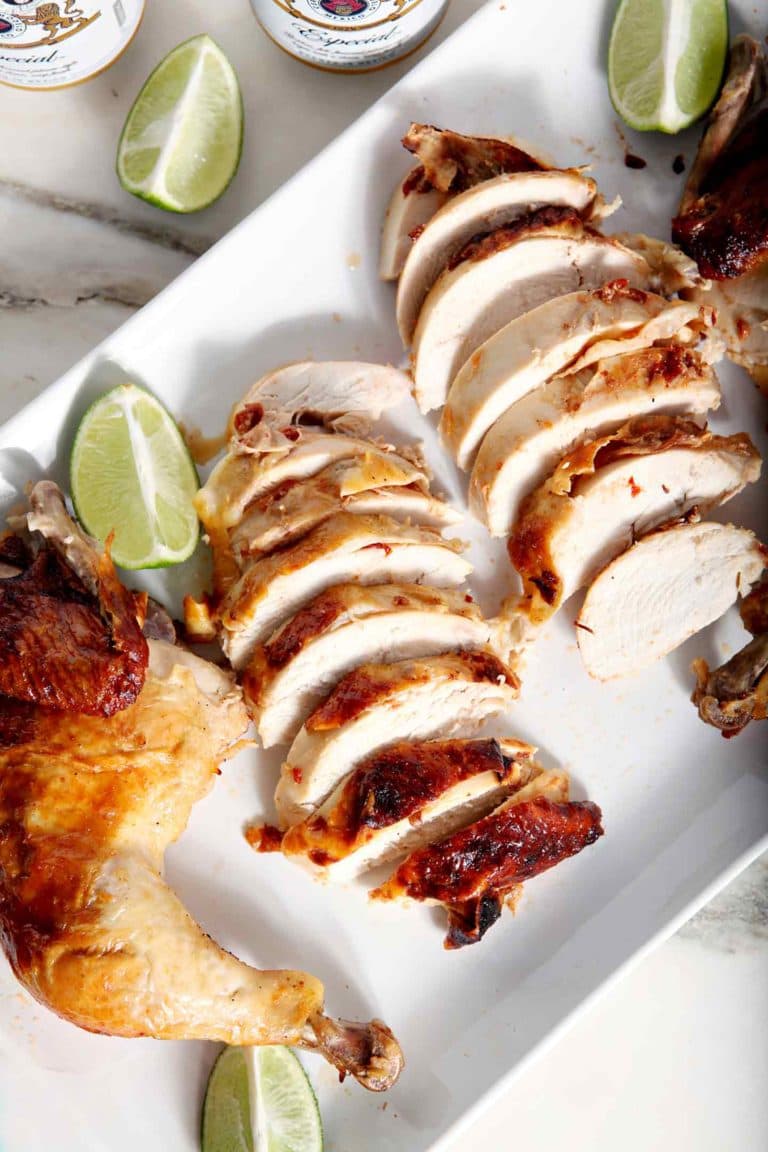 Celebrate any weeknight with Chipotle Lime Spicy Beer Can Chicken! Slather a whole chicken with homemade spicy Chipotle Lime Butter, then roast atop a beer can for additional flavor and moisture. When done, rest the golden brown chicken, then slice and serve. Moist and flavorful, this whole chicken pairs perfectly with a favorite beer, rice, guacamole and more! Let's make Chipotle Lime Spicy Beer Can Chicken tonight!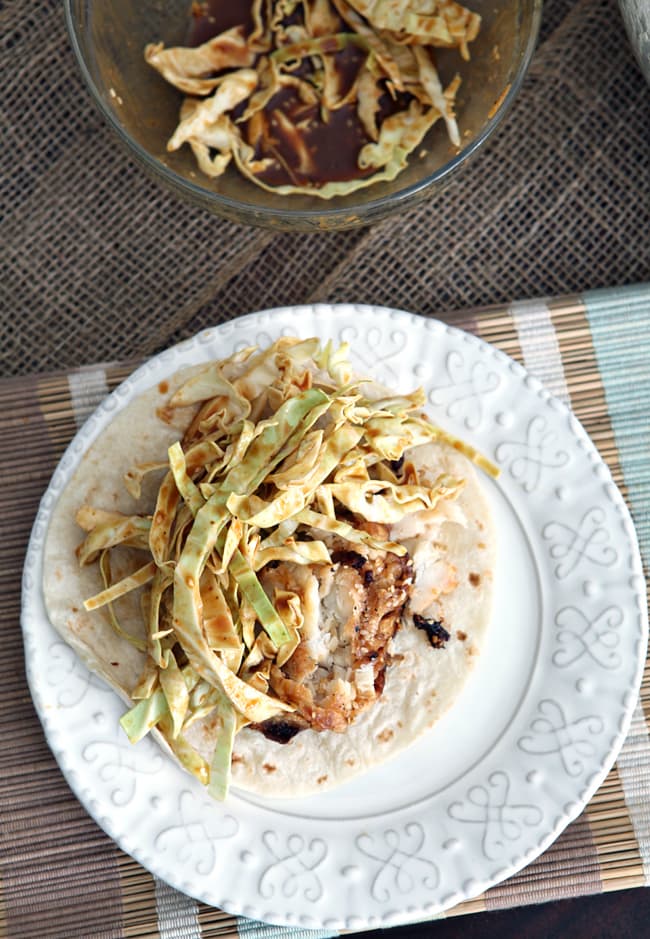 Soy Seared Cod Tacos with Spicy Slaw are delicious for the whole family! Wild-caught cod is seared with olive oil and soy sauce, then topped with a spicy Asian-inspired cabbage slaw.
Colorful Summer Cocktails and Mocktails
Summertime is my favorite season for making fun cocktails (and mocktails) at home because you can make them in SO many different colors! Below are some of my most popular and searched drink recipes of the summer months… and for good reason!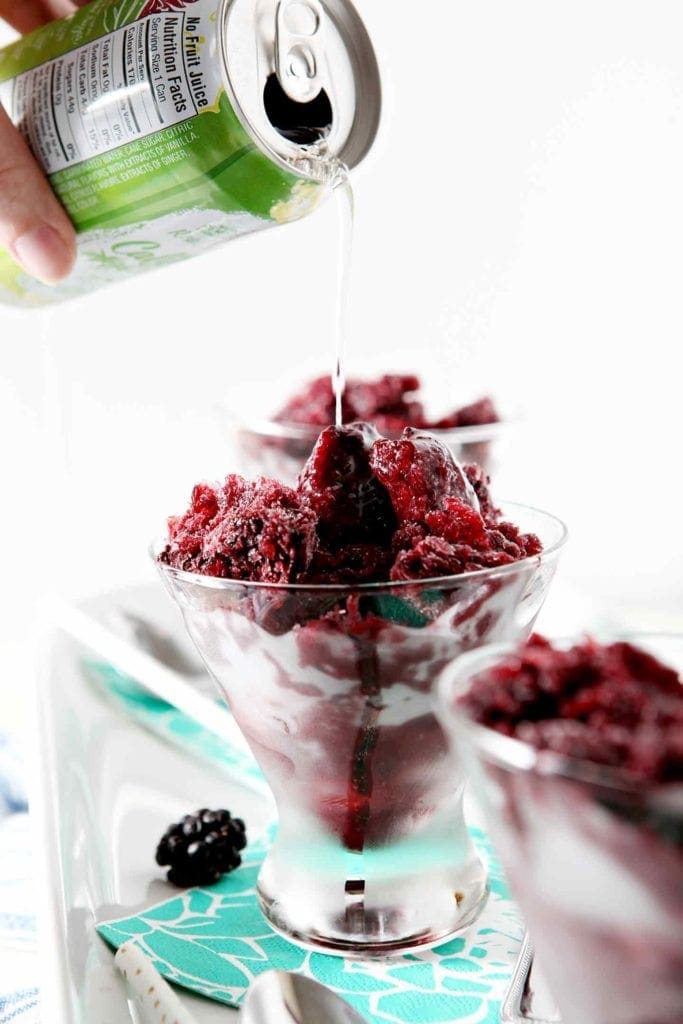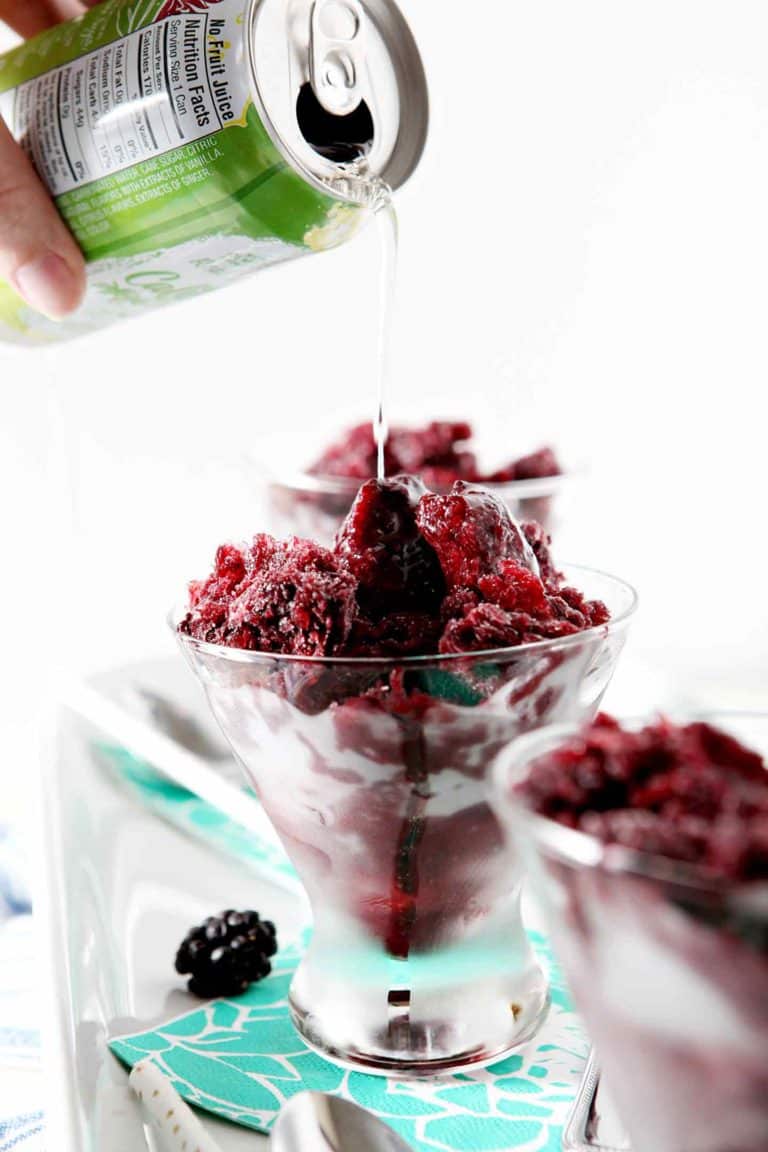 Hot weather and long days calls for a Blackberry Ginger White Wine Slush! This adult slushy is what the warm months need, and it's so simple to make! Puree fresh or frozen blackberries with white wine in the blender, then freeze overnight. Once the mixture is the correct consistency, scoop into cocktail glasses and top with ginger ale. Tart and oh-so-delicious, these Blackberry Ginger White Wine Slushes are sure to become a summertime favorite!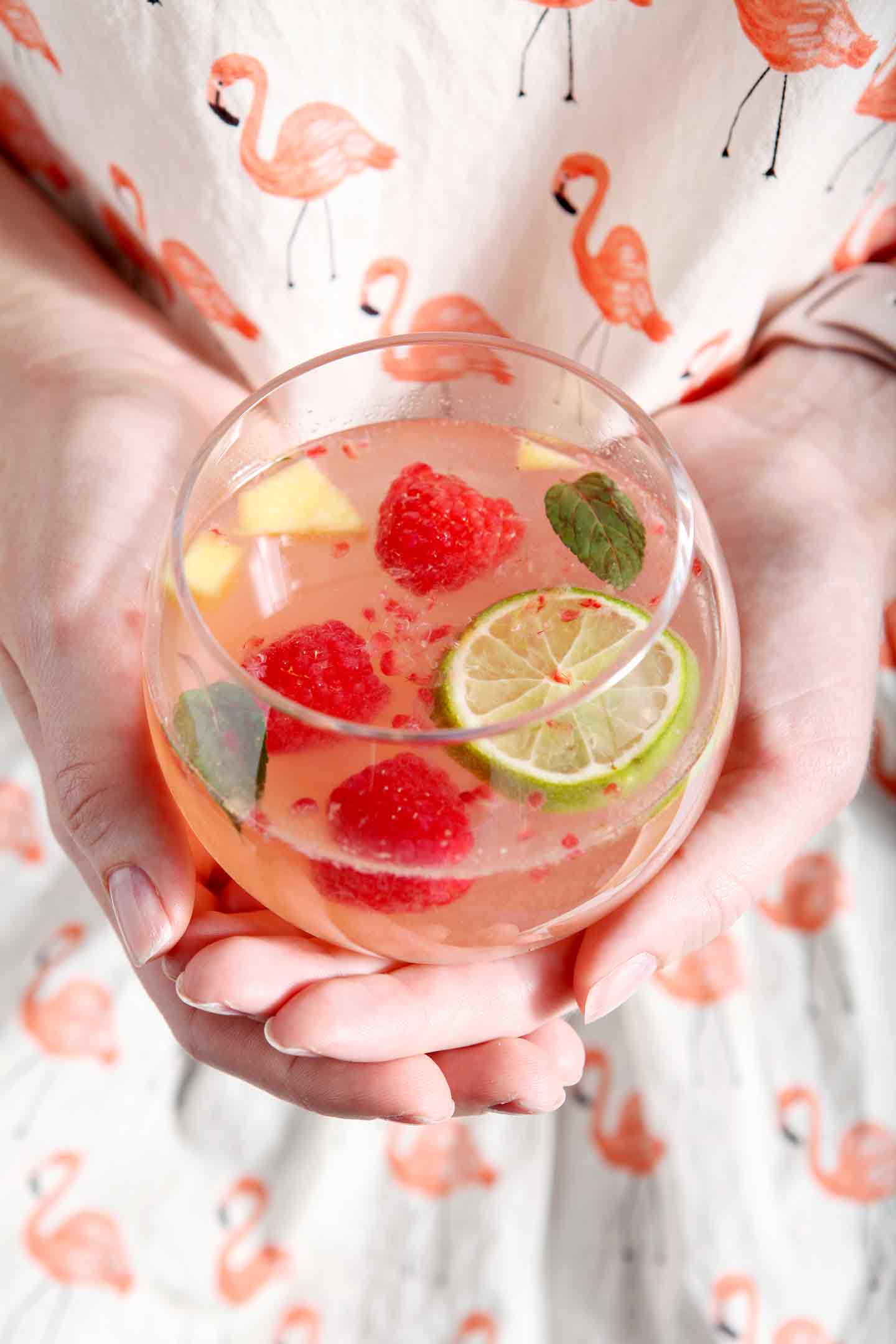 Raspberry Mango Spring Sangria sings of springtime flavors! Gather friends for this delightfully simple sangria that is oh-so-delicious, yet easy to make. In a large pitcher, muddle raspberries and mint before adding diced mango. Add lime juice and lime slices before pouring in a bottle of sauvignon blanc. Add additional raspberries and lime to the mixture, then chill refrigerator overnight. This sangria is best enjoyed cold on a hot day!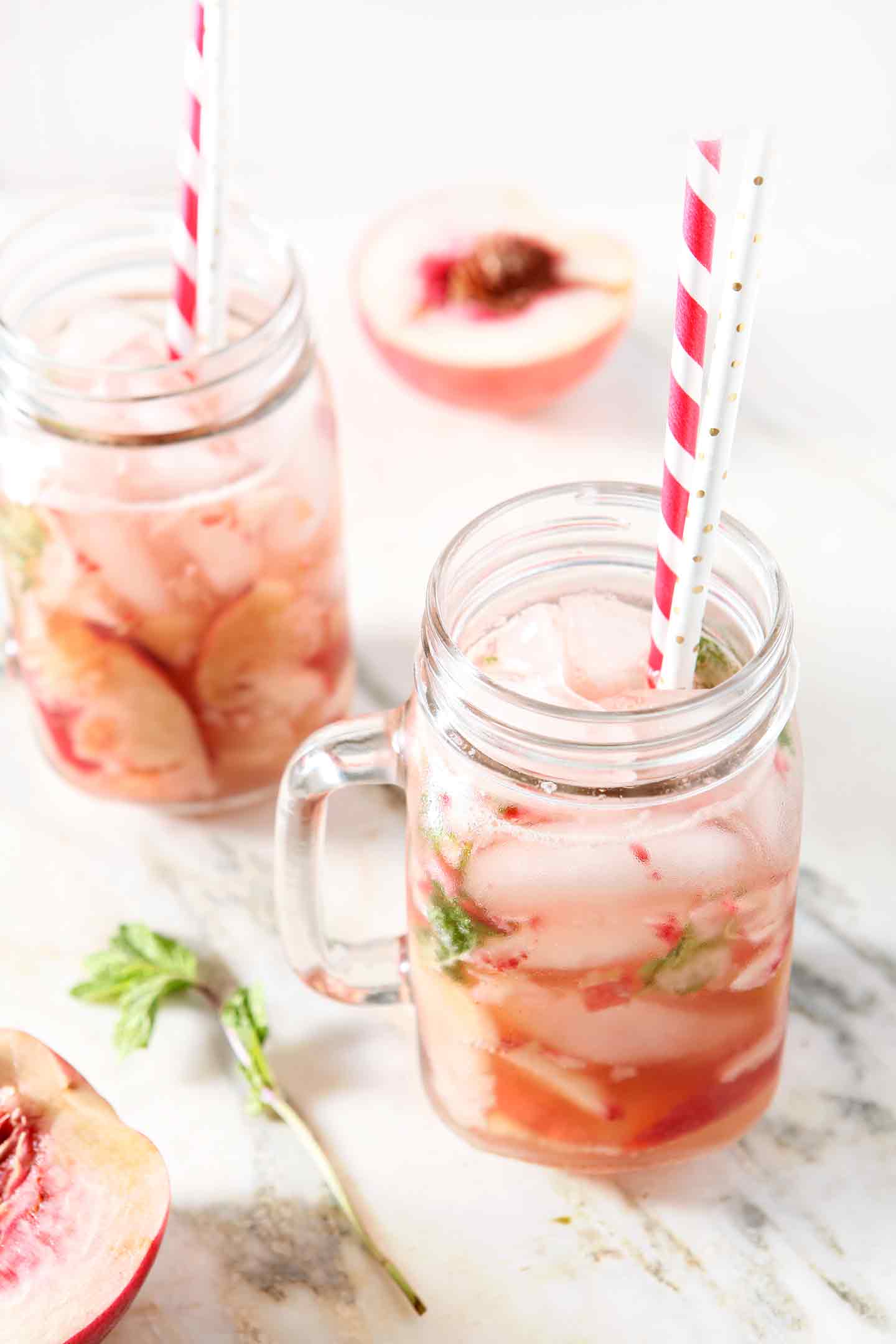 Ginger Peach Punch is the perfect refreshing sipper for summertime! This nonalcoholic drink, which calls for just three ingredients, comes together quickly and goes down easily. Muddle fresh mint with peach slices to highlight the freshness of the season, then add ice, pour in your favorite ginger ale and enjoy immediately. Perfect for afternoon sipping, baby and bridal showers and more, Ginger Peach Punch will become a new summer favorite!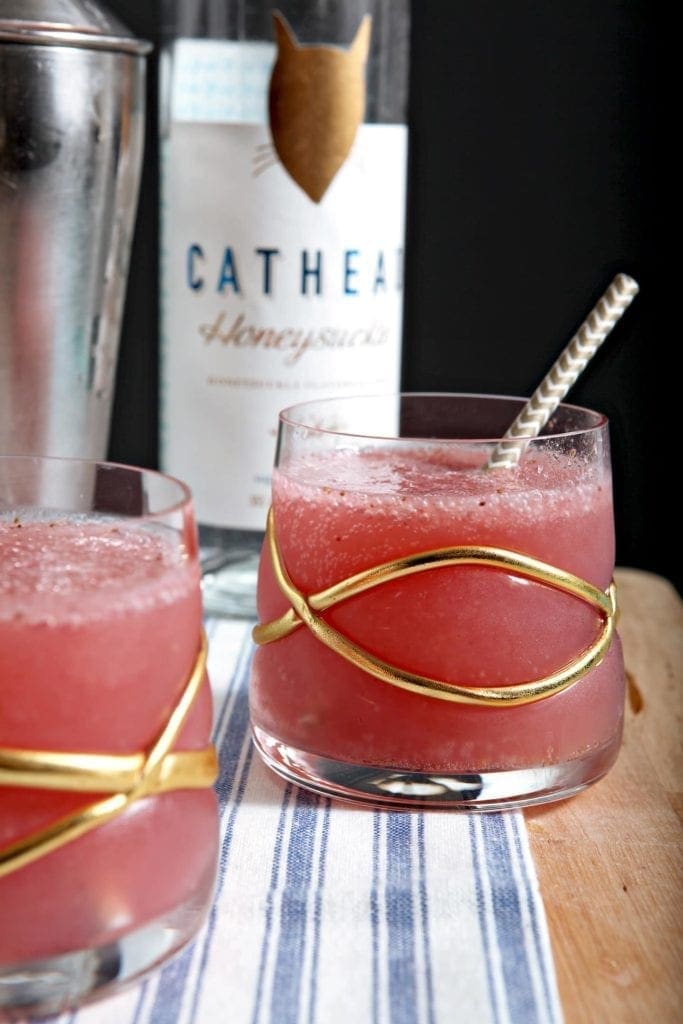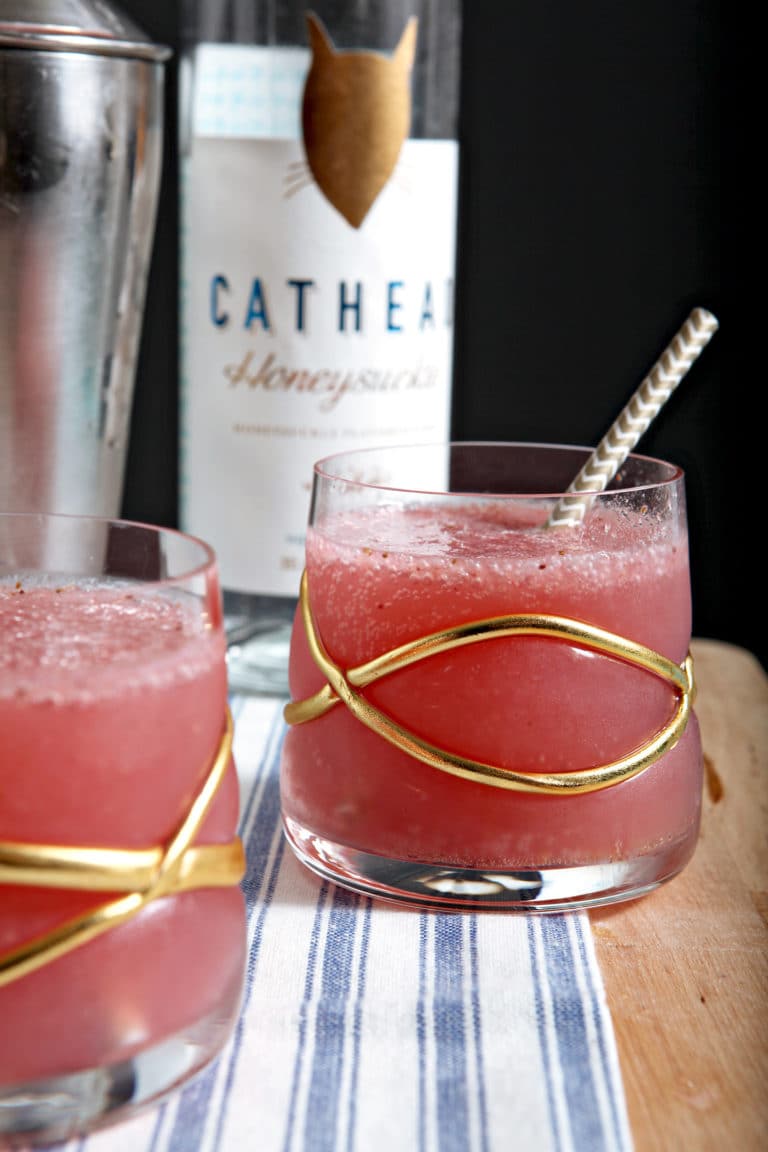 This weekend, cool off with a Strawberry Honeysuckle Sparkler, a summertime cocktail featuring fresh strawberry puree, honey simple syrup, honeysuckle vodka and club soda. It's light, simple and oh-so-delicious!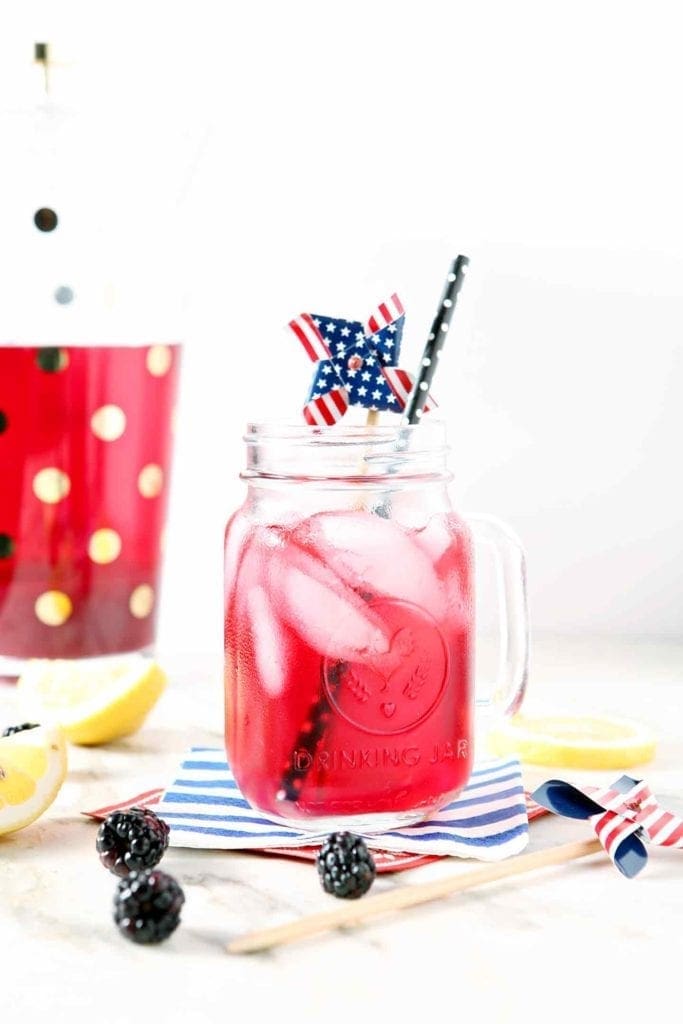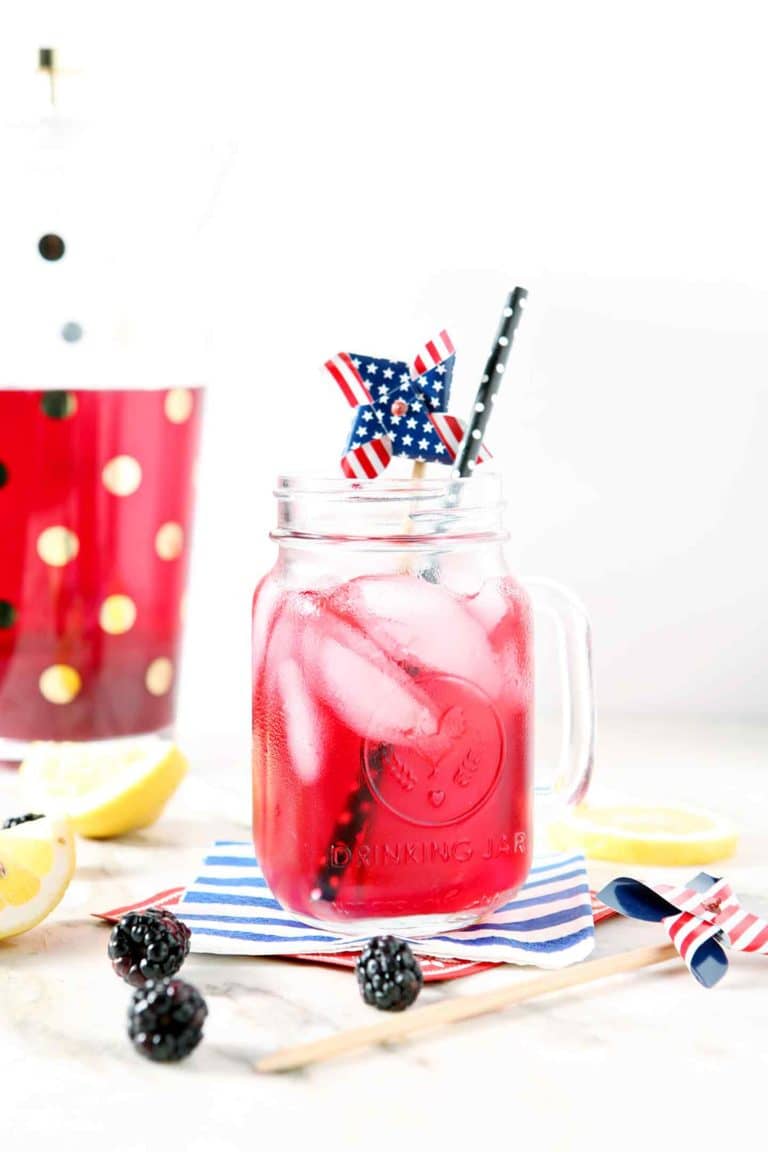 Cool down with Blackberry Ginger Lemon Whole30 Tea! This Whole30-compliant iced tea makes the perfect sipper for the warm months ahead. This tea's brightness comes from the fresh muddled blackberries and lemon added to the tea during an hour-long steep. Strain, chill, then serve ice cold. Perfect for summertime holidays, picnics, potlucks, barbecues and more, Blackberry Ginger Lemon Whole30 Tea is sure to become a favorite summertime drink!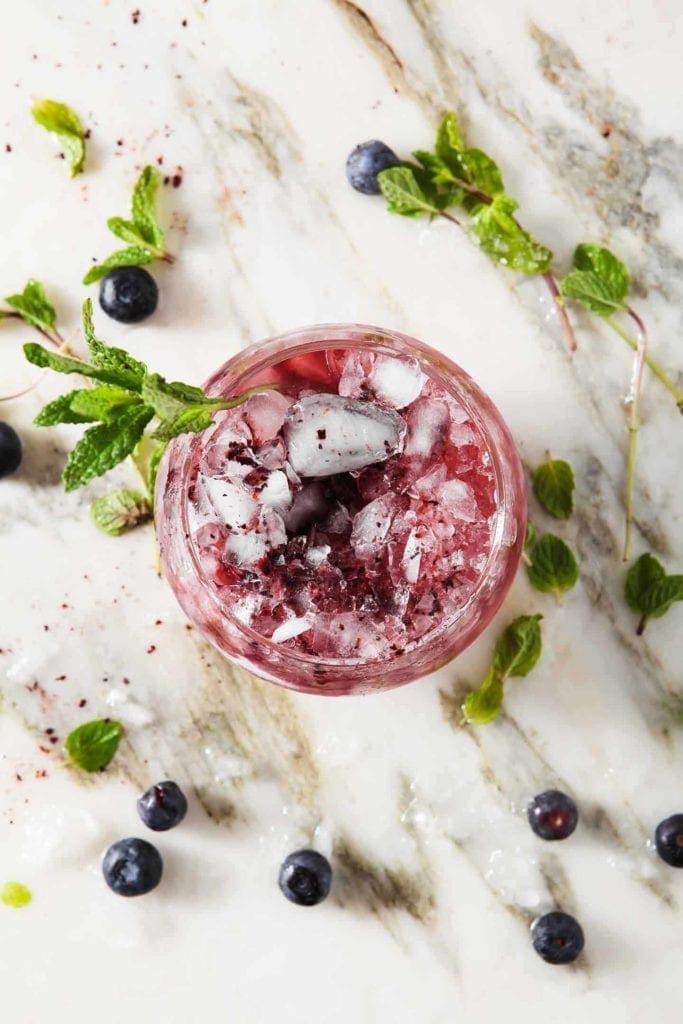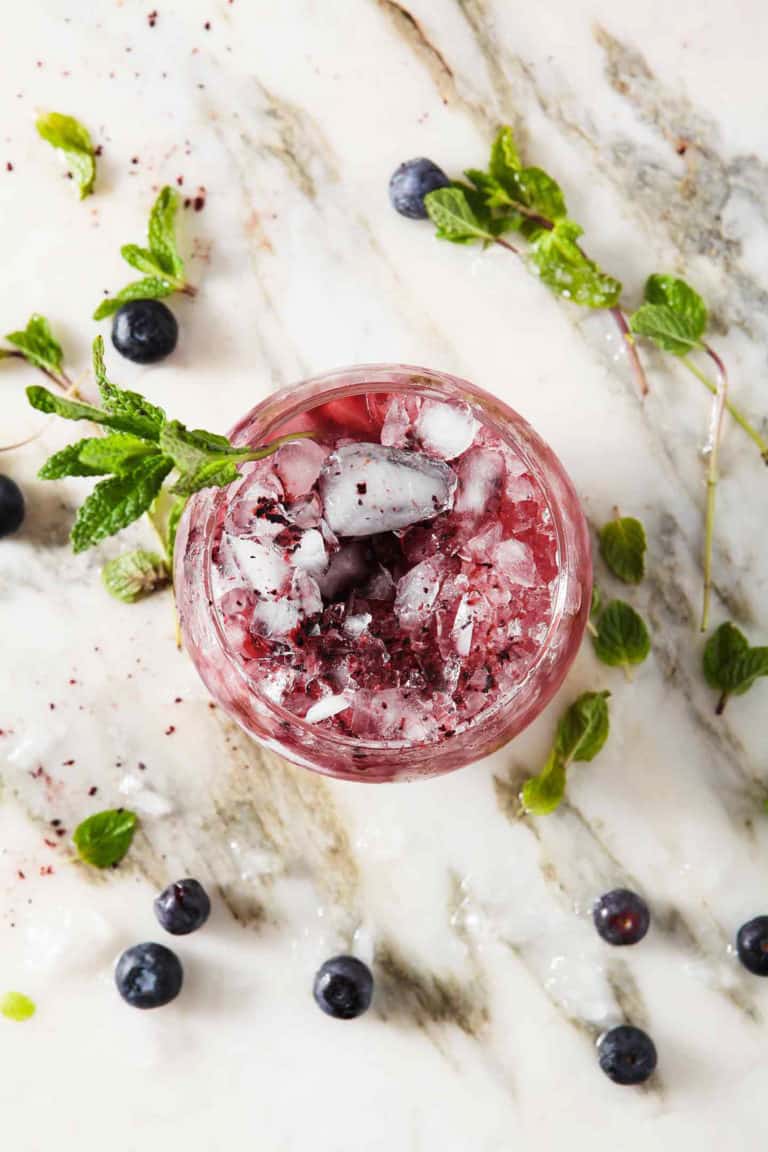 Whip up homemade Blueberry Mint Juleps, a twist on the Churchill Downs traditional cocktail, this summer! Mint leaves are muddled with sugar, then hot water is poured atop them. Blueberry puree is added next with lemon juice and bourbon. Add ice to the cocktail shaker, and shake the drink until it's chilled and delicious. Serve in a highball glass (or any other glass of your choosing) with a sprig of mint as garnish!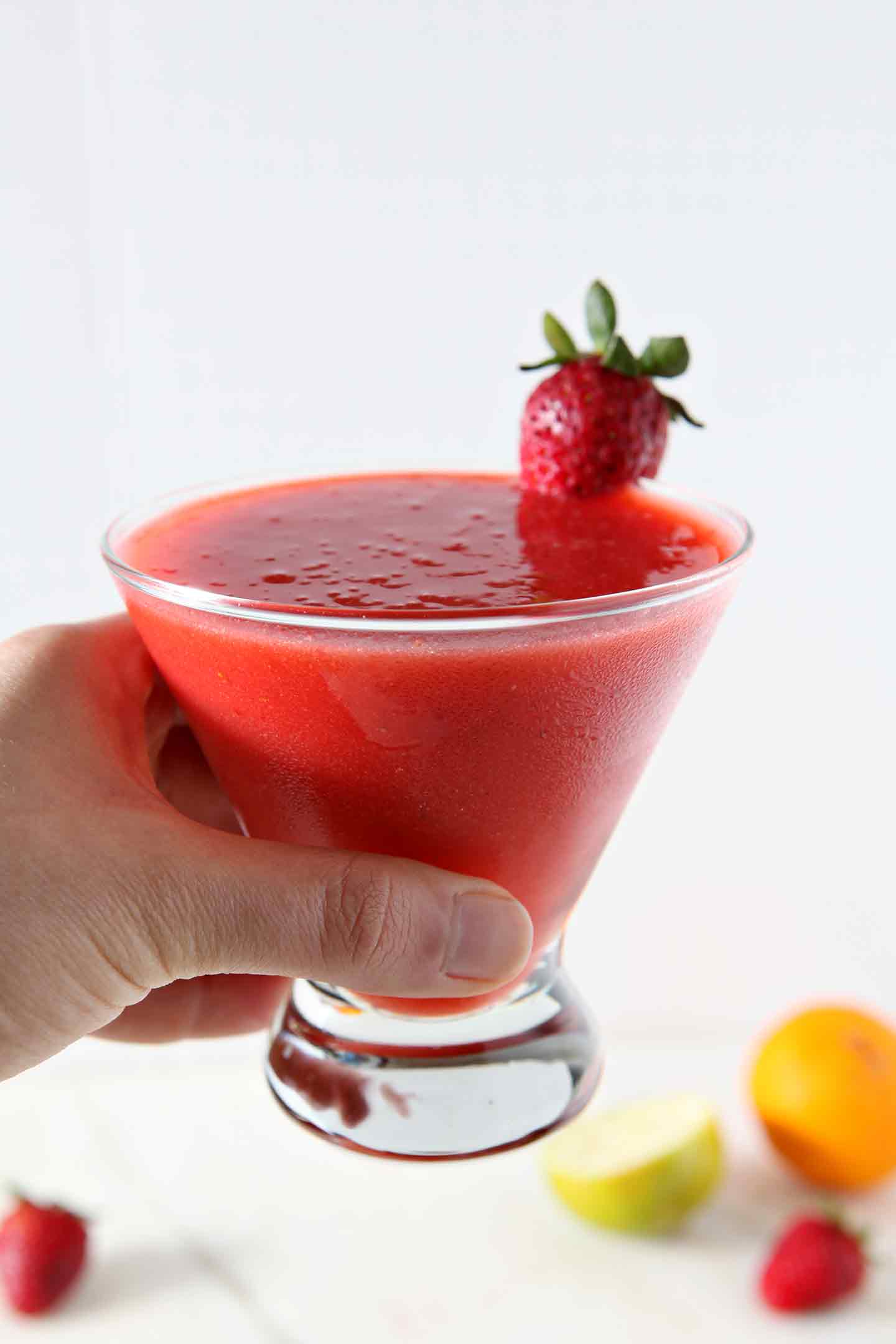 Cool down during the warm weather months by mixing up a Strawberry Virgin Margarita! This booze-free rendition of the beloved margarita has the same sweet-tart kick and packs in the flavor, only calling for five ingredients. Once blended together, serve up Strawberry Virgin Margaritas for friends and family members alike as a cool treat. This vegan mocktail, which can be made Whole30 and paleo-friendly, is sure to become a summertime favorite!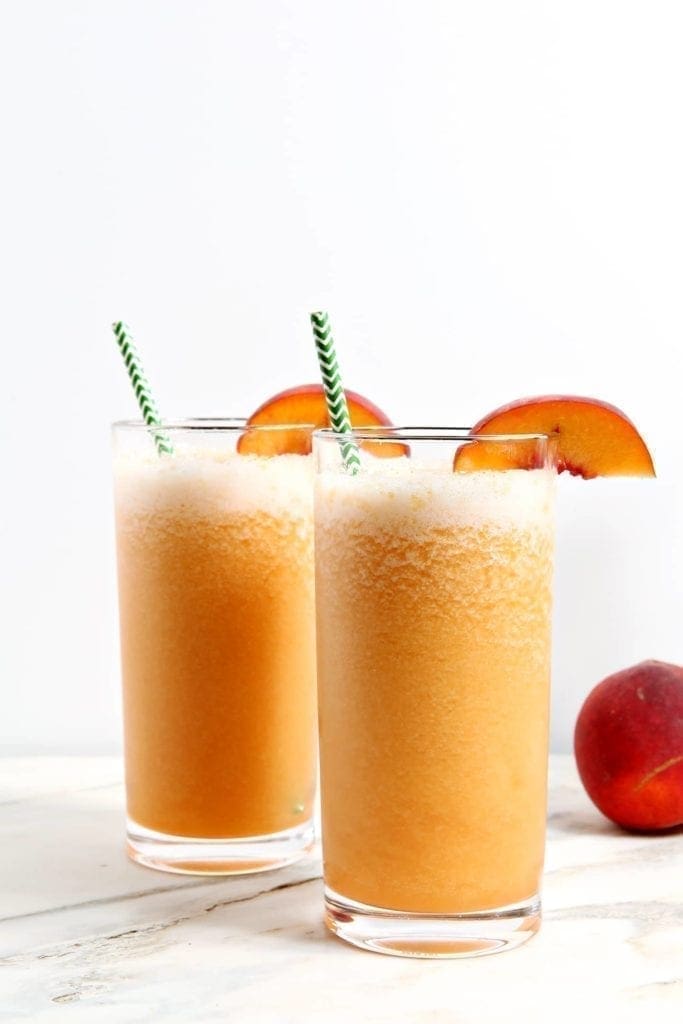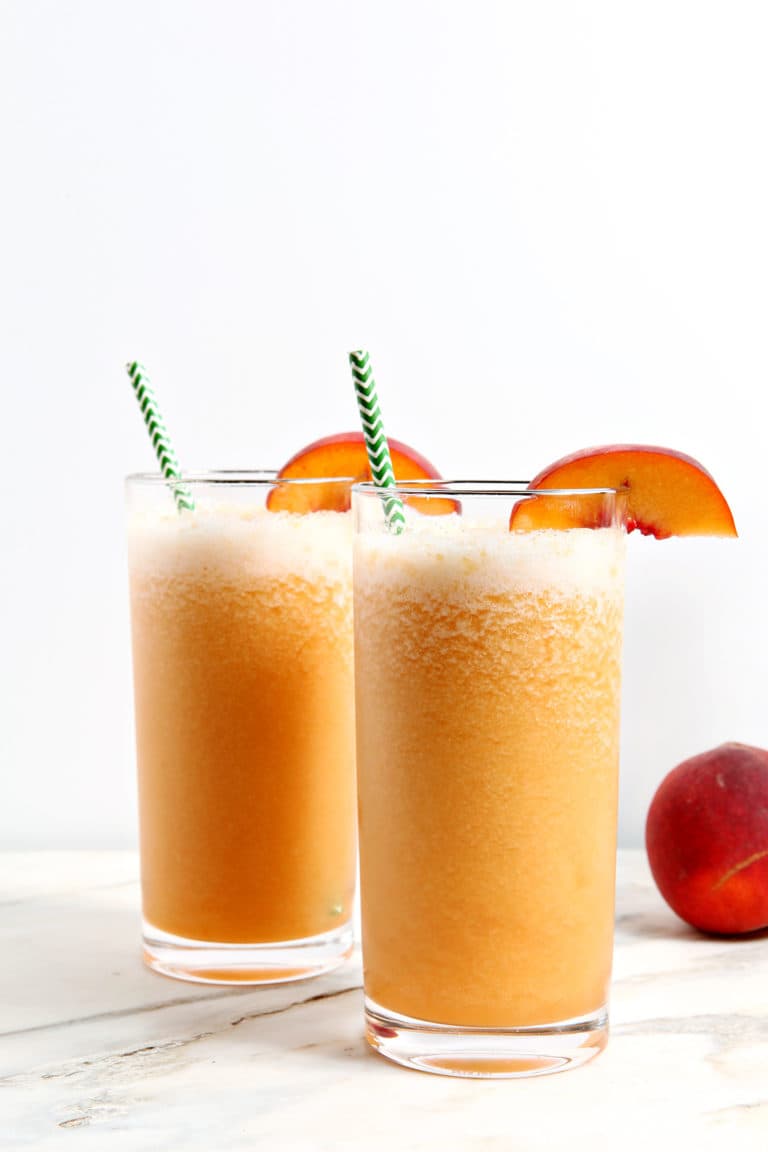 Celebrate peach season with a refreshing Bourbon Peach Slush. Simple to make and easier to sip, this frozen cocktail is perfect for an end-of-summer party.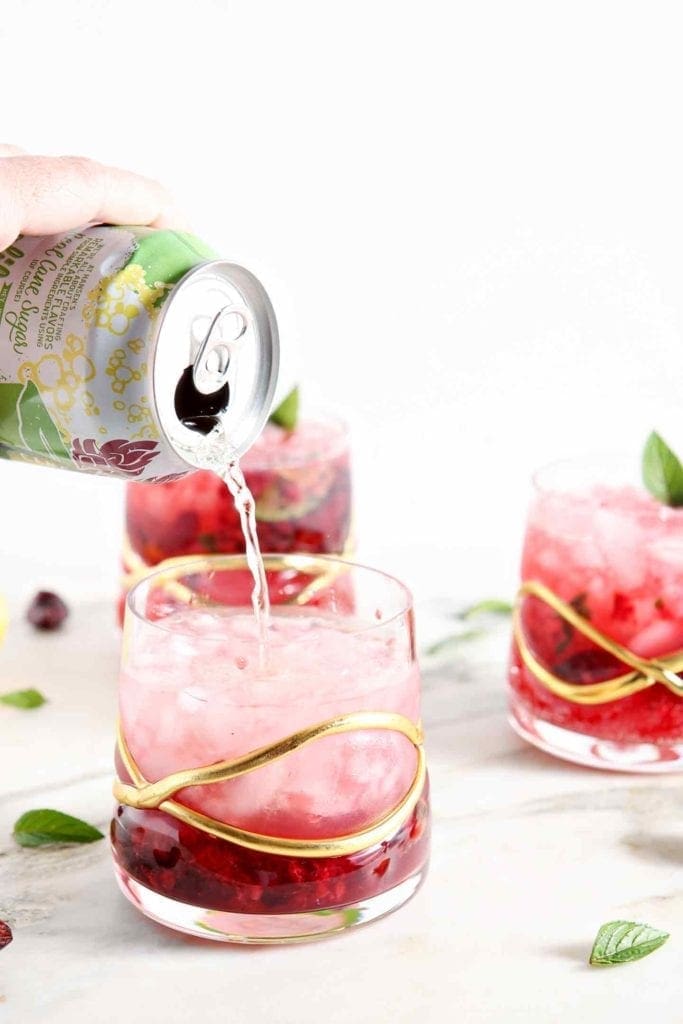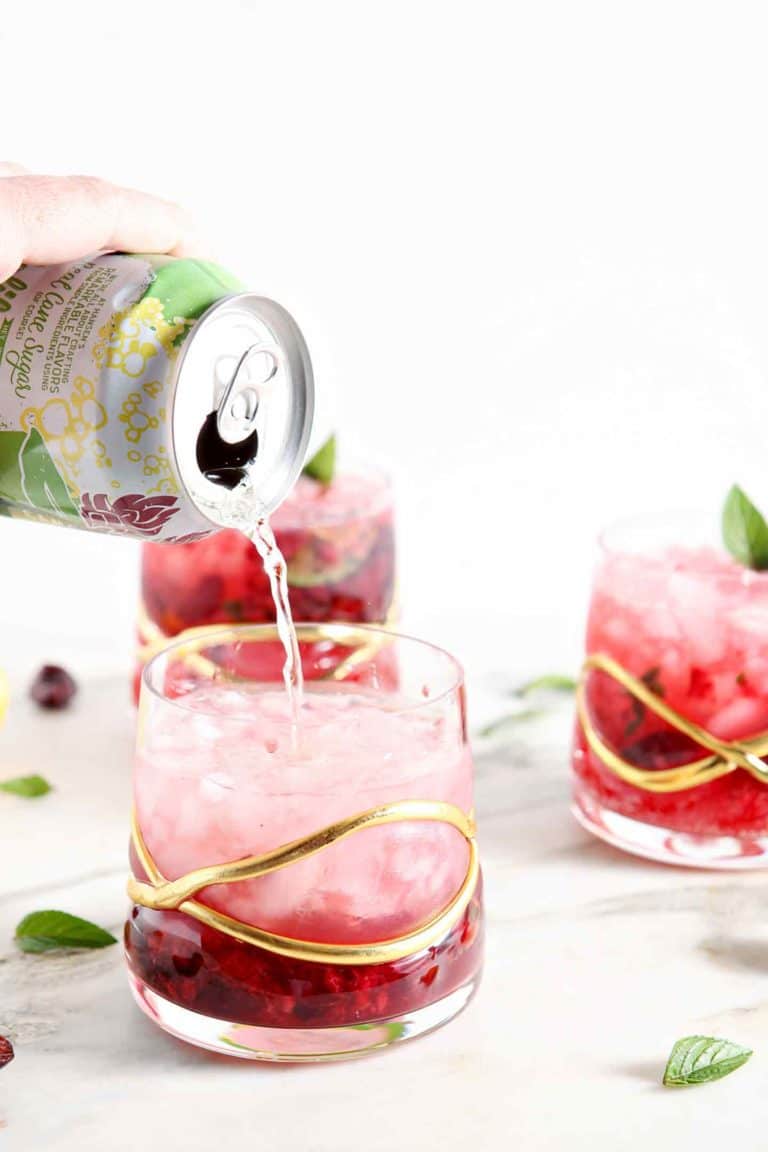 Summertime never tasted so tart and refreshing! The Honeysuckle Cherry Smash is my new favorite cocktail and for good reason. Muddle fresh cherries and mint in an old fashioned glass, then add agave nectar, freshly squeezed lemon juice and Cathead Honeysuckle Vodka. Top with chilled ginger ale, and enjoy immediately! Singing of summer flavors, the Honeysuckle Cherry Smash sips easy on a hot summer day and is sure to become a seasonal favorite!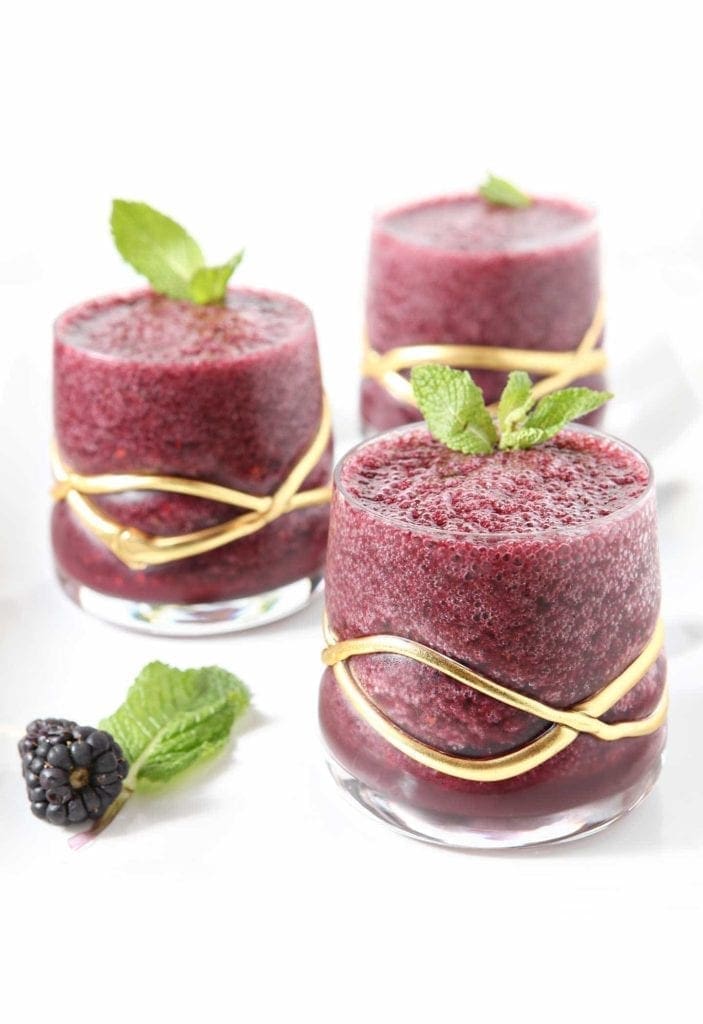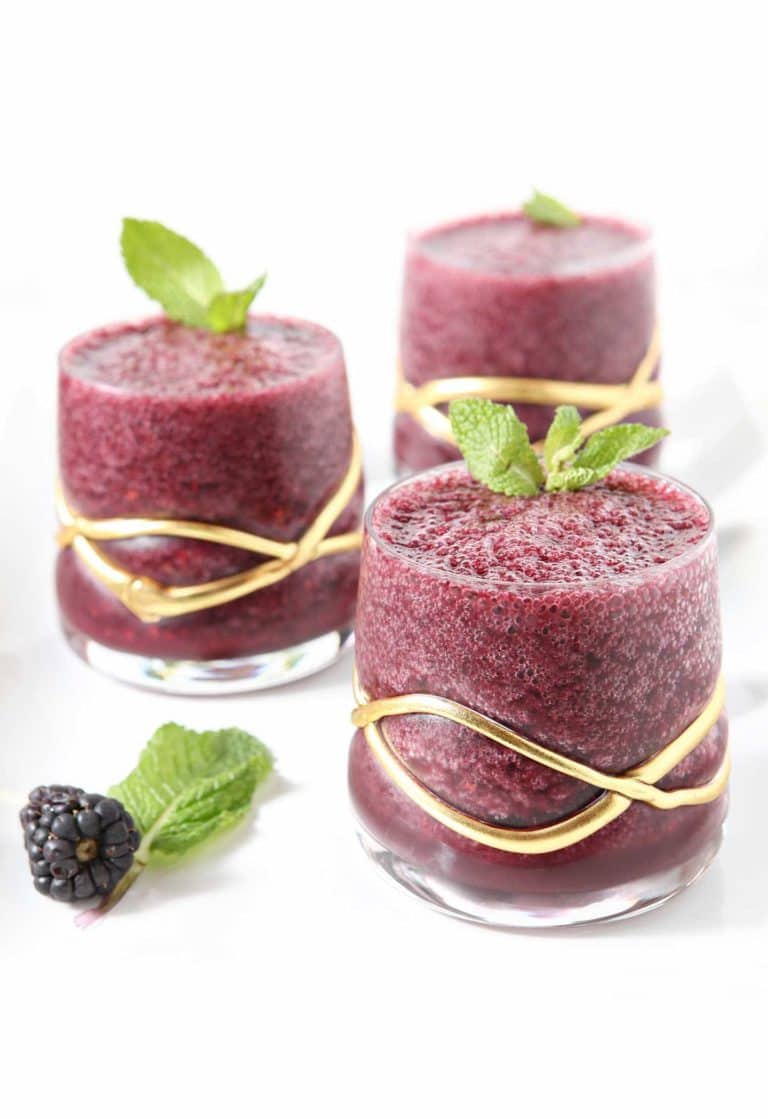 Cool off with a Blackberry Gin Slush this summer! This cocktail mixes frozen blackberries with ginger ale, mint and gin and makes a delightful, chilled creation that's hard to stop sipping.
…
What do YOU plan to make this month?
Other monthly meal plans: January 2018 / February 2018 / March 2018 / April 2018 / May 2018 / June 2018 / August 2018 / September 2018 / October 2018 / November 2018 / December 2018