Monthly Meal Plan: 30 Recipes to Make in April 2018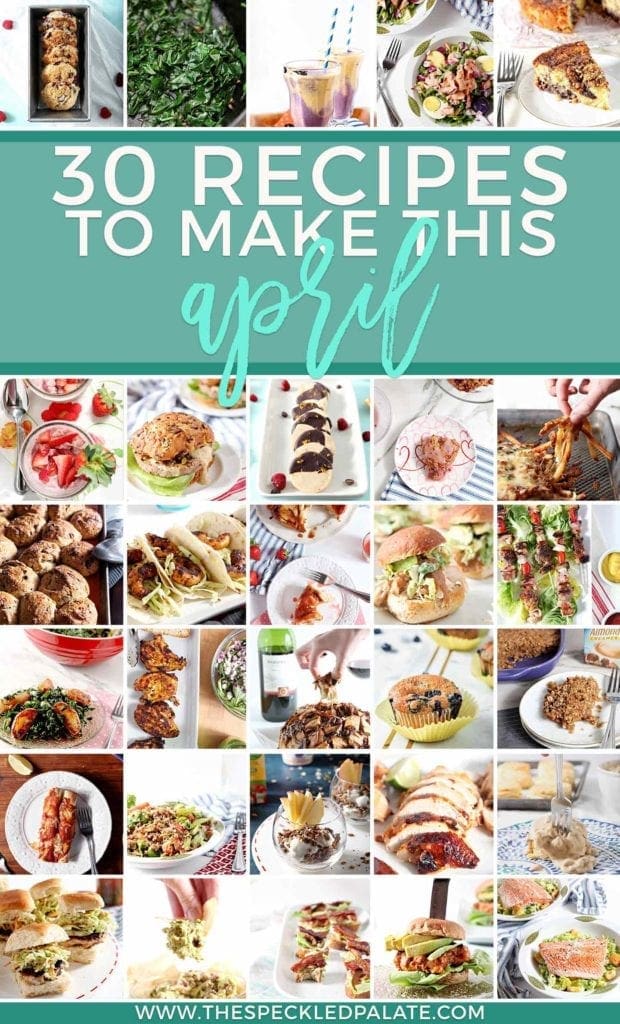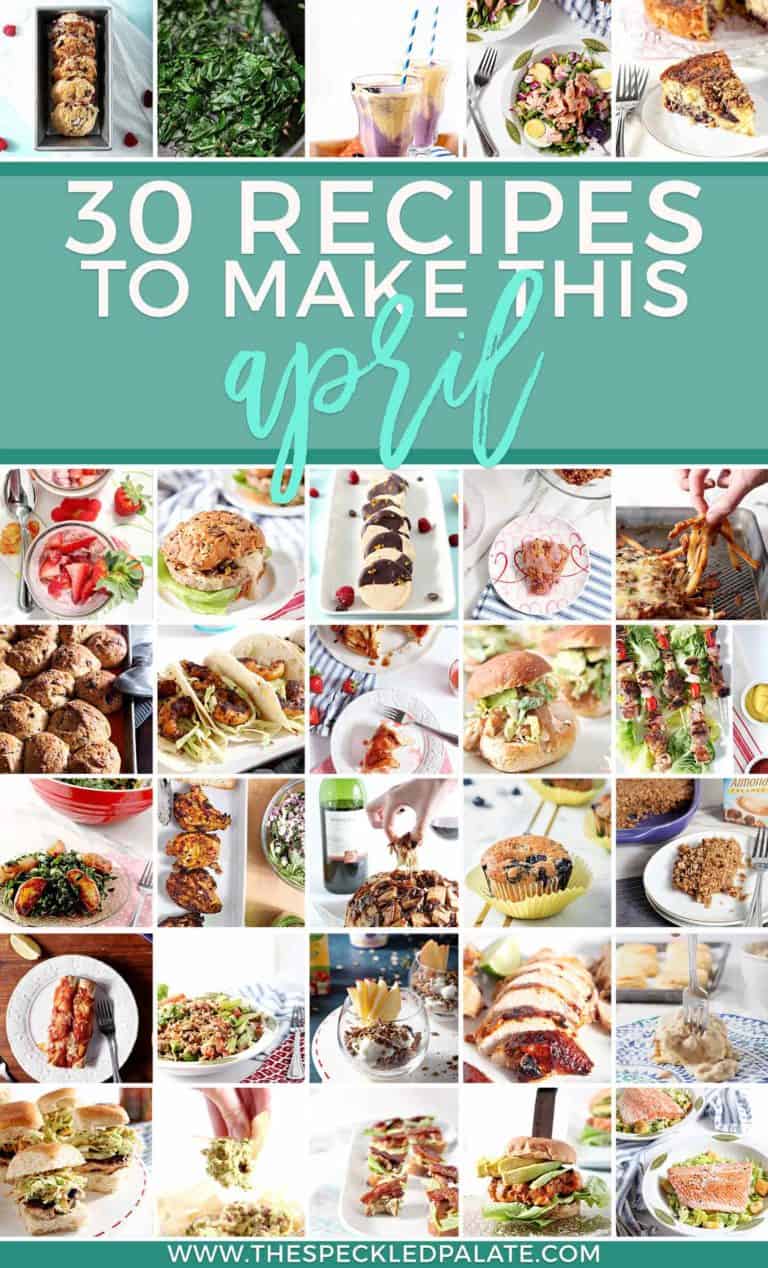 Happy April, y'all!
Spring has sprung, and it's gorgeous here in Dallas. I hope the same for you… and I hope it includes lots of patio dining for all of us this month before things get tooooooo sticky and hot outside.
Easter has already passed us by, but there's a lot of goodness in April. What are YOU looking forward to this month?
Scroll on down to learn what we'll be cooking this month and what you should, too!
Monthly Meal Plan: April Breakfasts + Brunch

Add some sweetness to your morning with these Vegan Blueberry Muffins, loved by vegans and non-vegans alike. This is a simple muffin recipe that packs a sweet and slightly tart punch and bakes up beautifully to be a part of breakfast or brunch.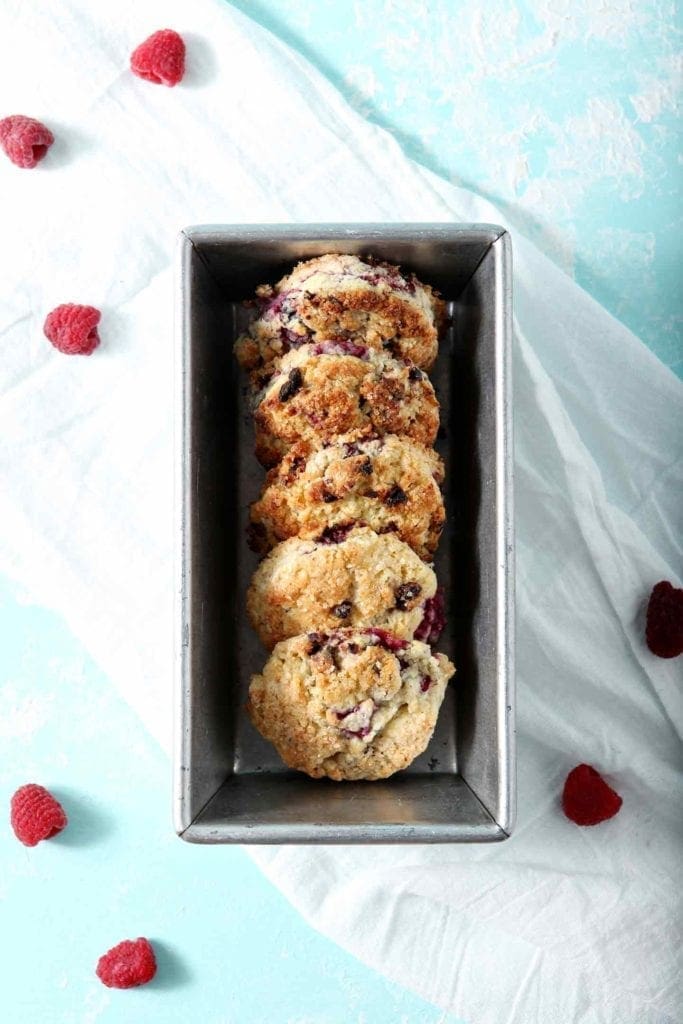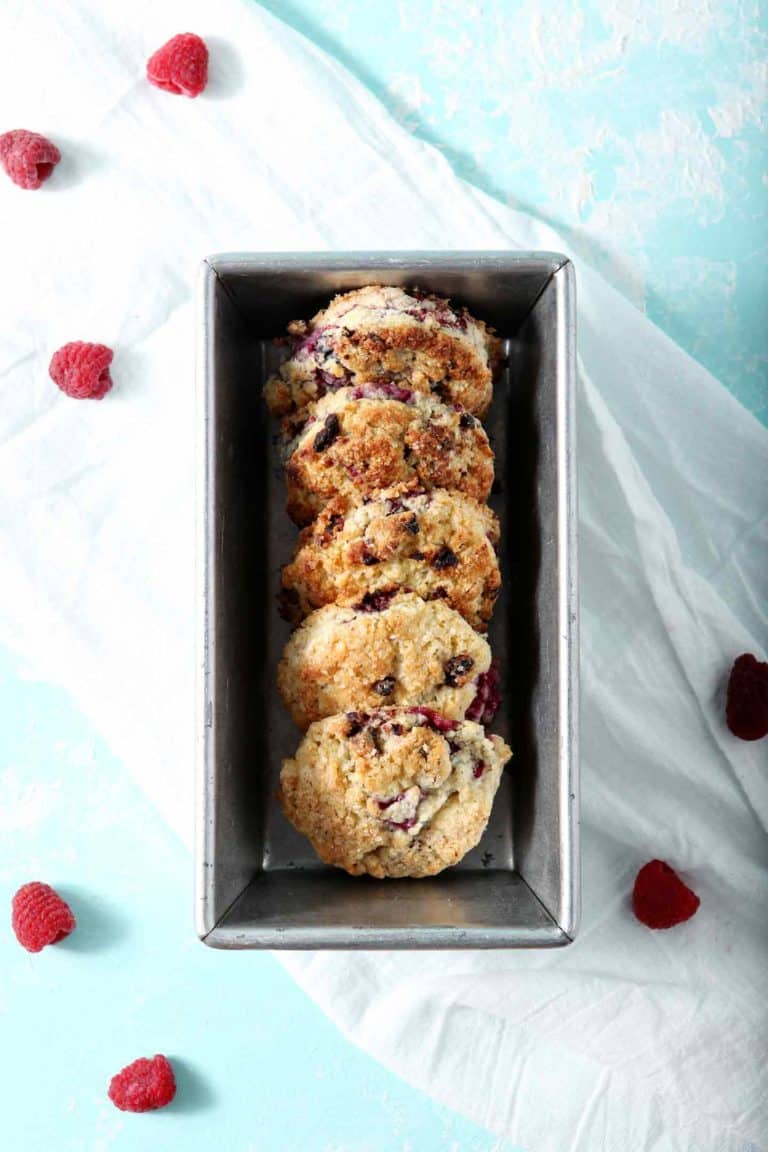 Raspberry Shortcake Biscuits are the ultimate sweet baked good for both breakfast and dessert! Made-from-scratch biscuit dough is sweetened with a little sugar, freeze-dried raspberries and frozen raspberries before baking. Crunchy on the outside while oh-so-fluffy on the inside, these biscuits are so flavorful and easy to eat. Perfect for a baby shower, bridal shower or brunch, these Raspberry Shortcake Biscuits make any occasion a special one!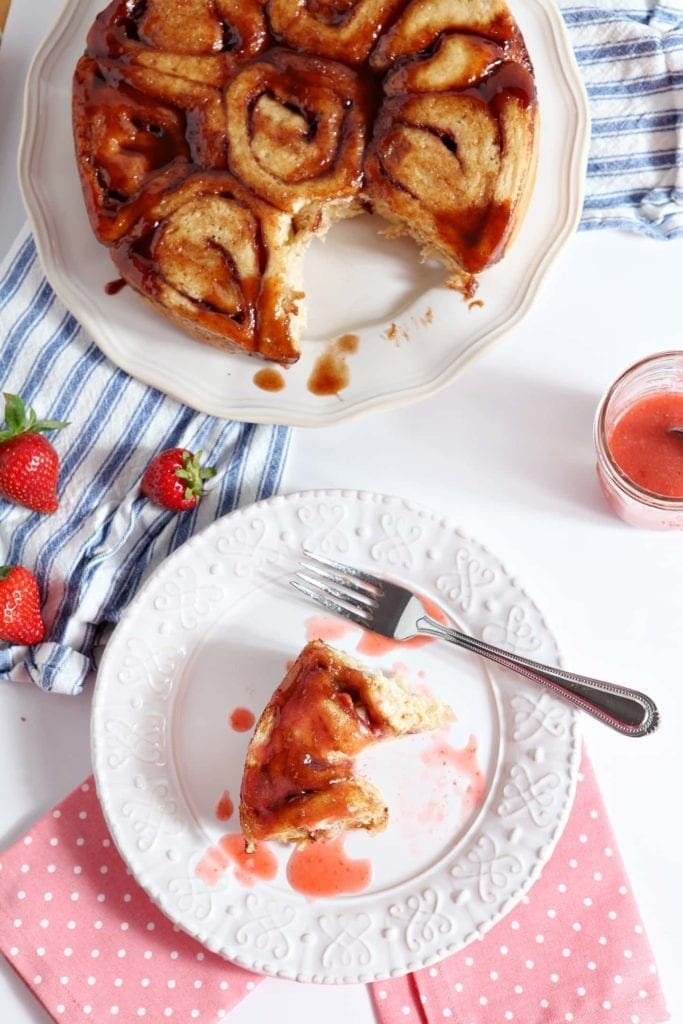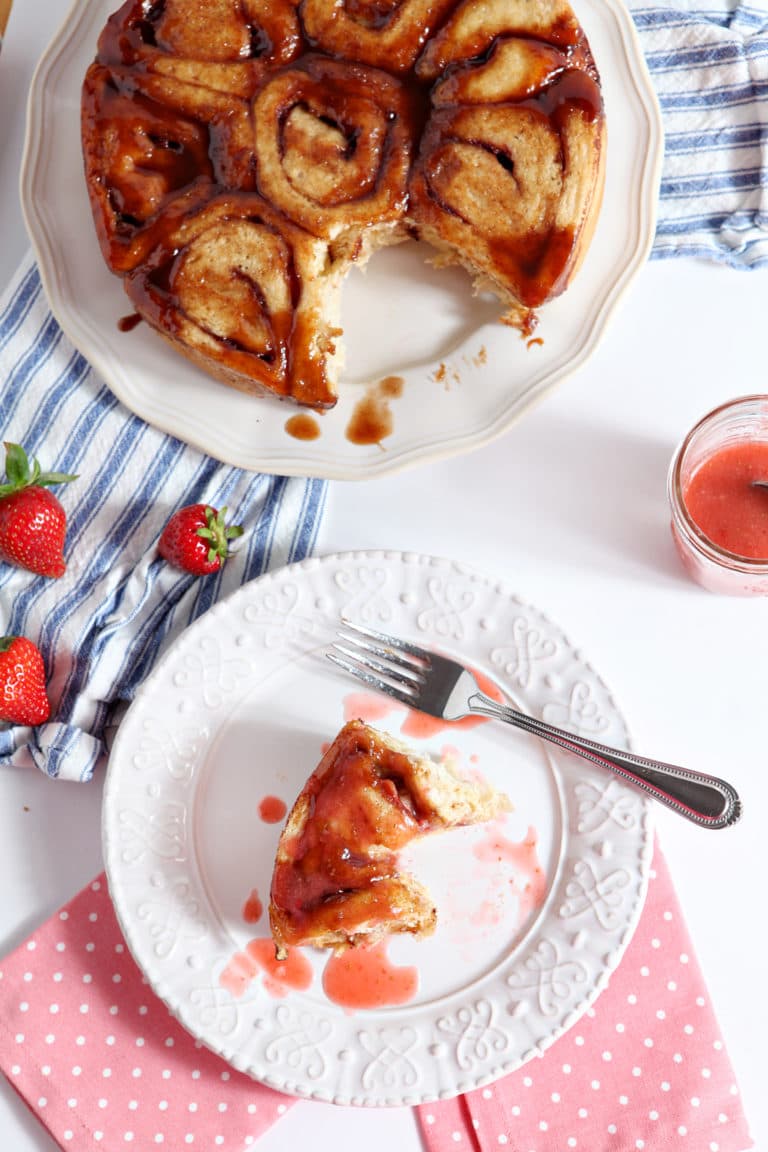 Strawberry Cinnamon Breakfast Buns are the perfect baked good for the springtime! This dairy-free adaptation of a classic cinnamon roll takes on seasonal flavors with the addition of fresh strawberries. This treat is drizzled with a strawberry glaze as a final touch. Serve these buns up with a mimosa, and brunch is served!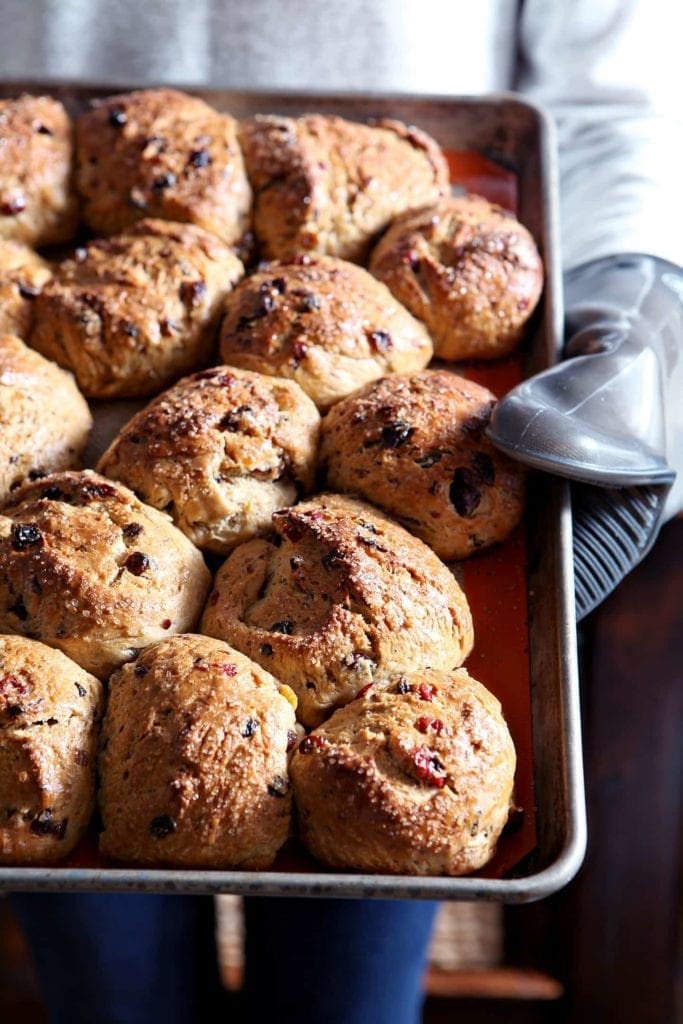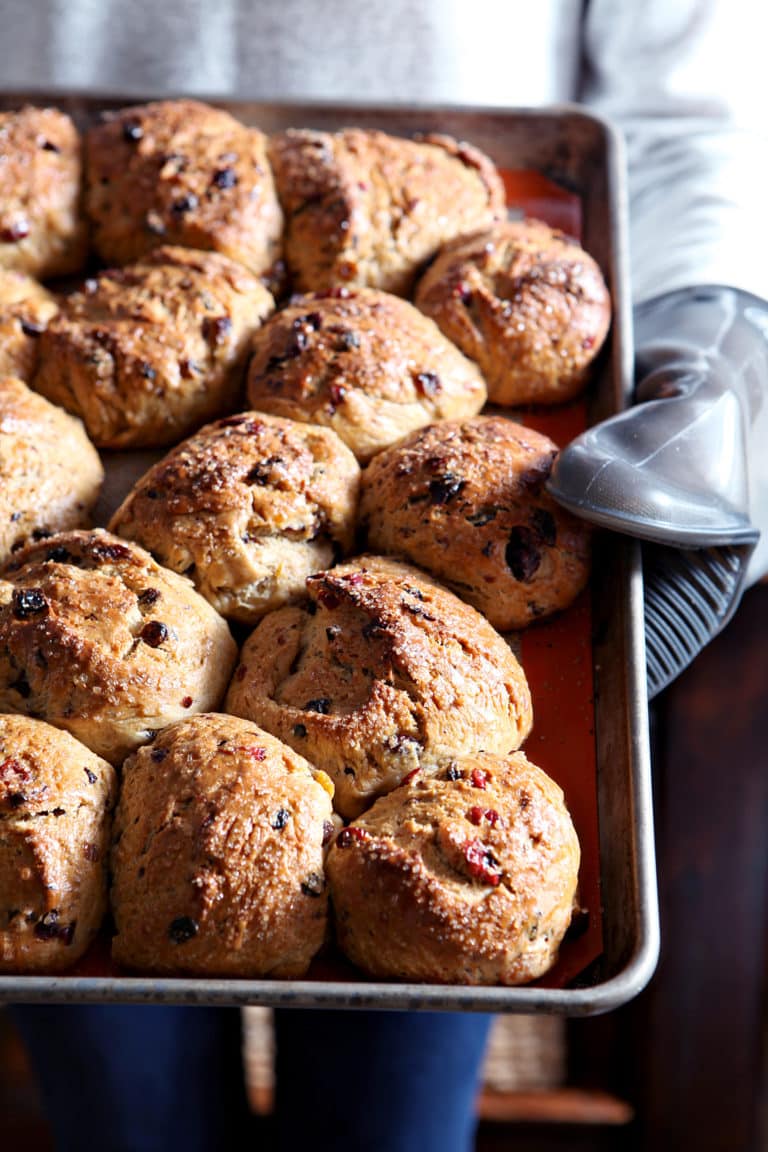 Celebrate spring by baking Easter Fruit Buns this year. These homemade buns are chock full of currants, raisins, apricots and cranberries. Make a simple sponge starter to begin the process, then add the dried fruits soaked in rum, butter and eggs before mixing the batter together. After two risings, the buns are brushed with an egg wash and ready to bake! These buns are time intensive, but they are the perfect sweet accompaniment to any breakfast.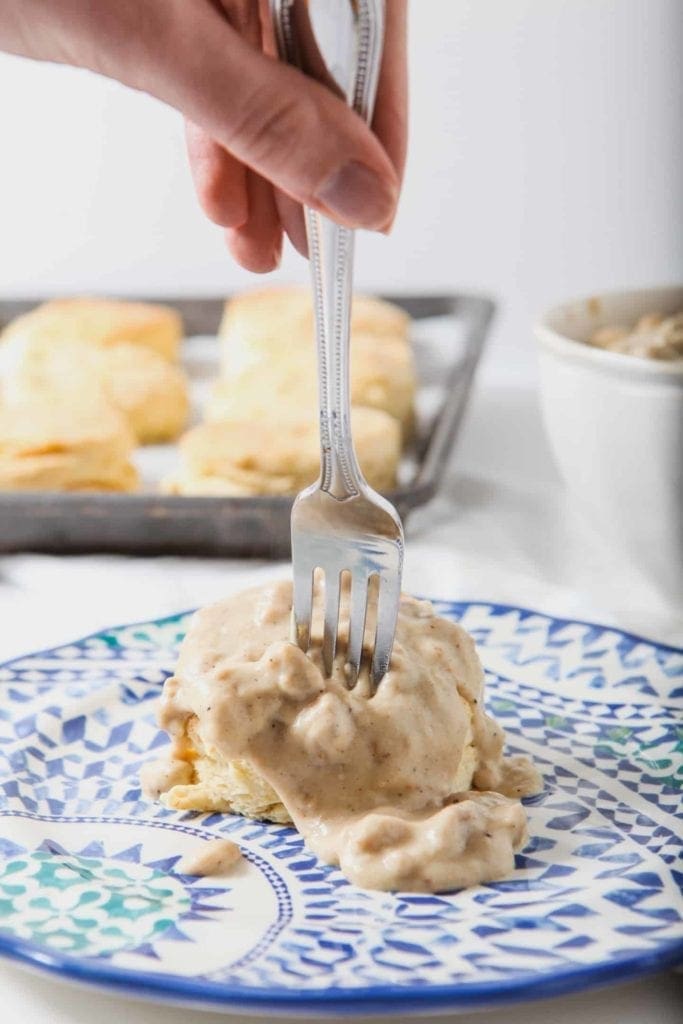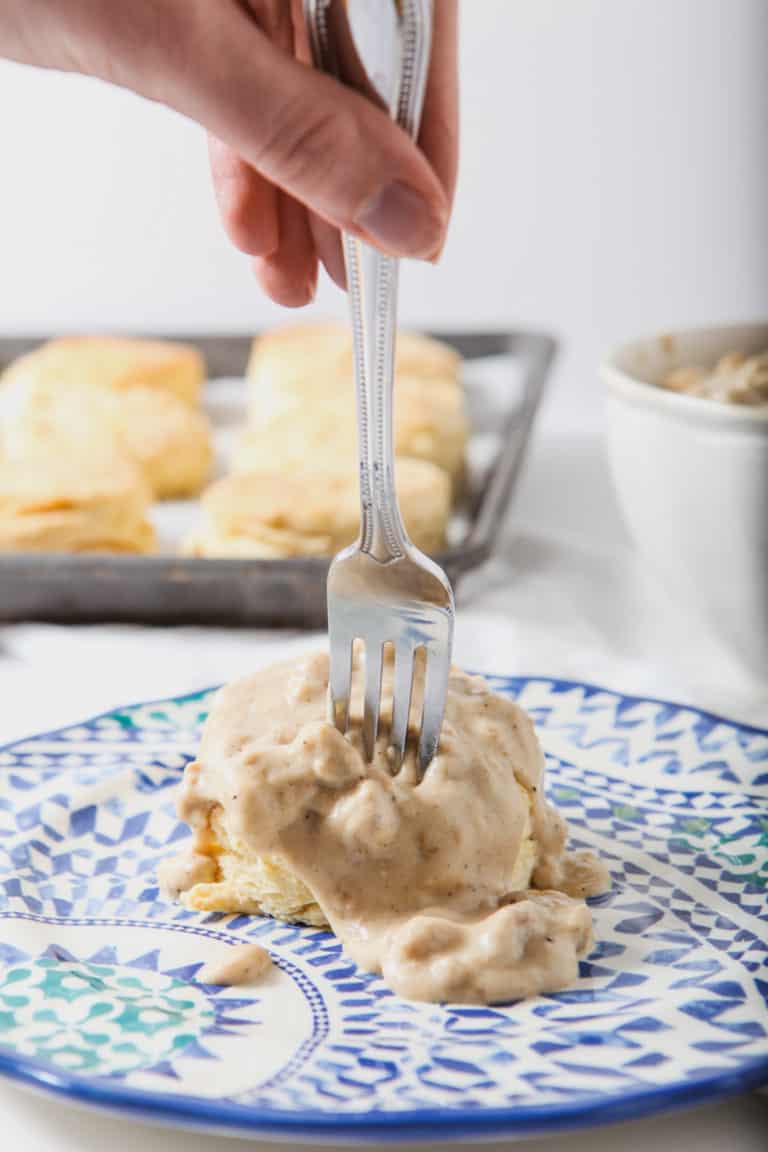 Cream Biscuits and White Sausage Gravy are the ULTIMATE Southern comfort breakfast! Top fluffy, buttery biscuits with a creamy white sausage gravy to create the perfect weekend meal. Easy to make and even easier to enjoy, these Cream Biscuits with White Sausage Gravy are the ideal breakfast or brunch food if you're looking for something savory, decadent and utterly delicious.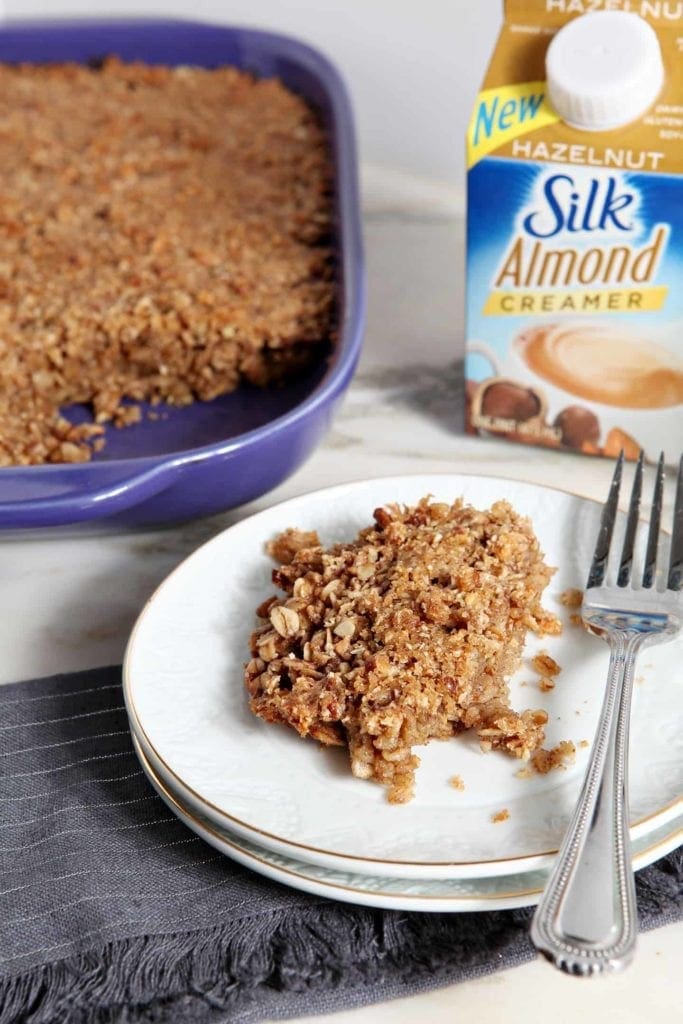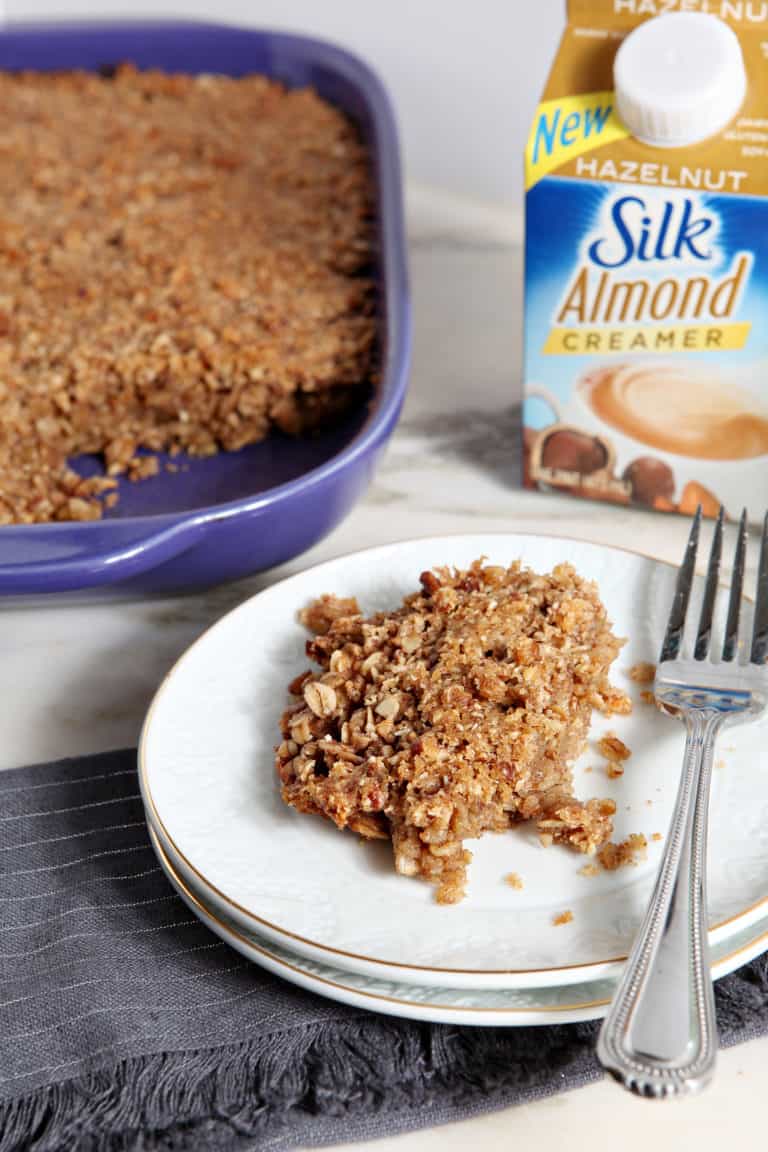 Hazelnut and Pecan Baked Oatmeal is a delicious dairy-free, vegan and gluten-free breakfast! The oatmeal, made with Hazelnut Almond Creamer, is elevated with a streusel topping. This dish is perfect as a weekday or weekend breakfast treat!

Prepare breakfast the night before by mixing up oats, strawberries and milk in a mason jar, then letting them hang out overnight to create these delicious Strawberry Overnight Oats. Top with fresh strawberries and enjoy cold the next morning!
Monthly Meal Plan: Spring Greens + Salads

Elevate your next meal by whipping up a Summer Quinoa Salad! Minute® Ready to Serve White & Red Quinoa serves as the star of this entree salad. Toss with romaine, avocado, tomato, chicken breast and feta, then drizzle on the homemade lemon vinaigrette. Ready in less than ten minutes, this salad makes a wonderful work lunch! Wholesome food doesn't have to be bland, and this Summer Quinoa Salad is something that proves that point again and again.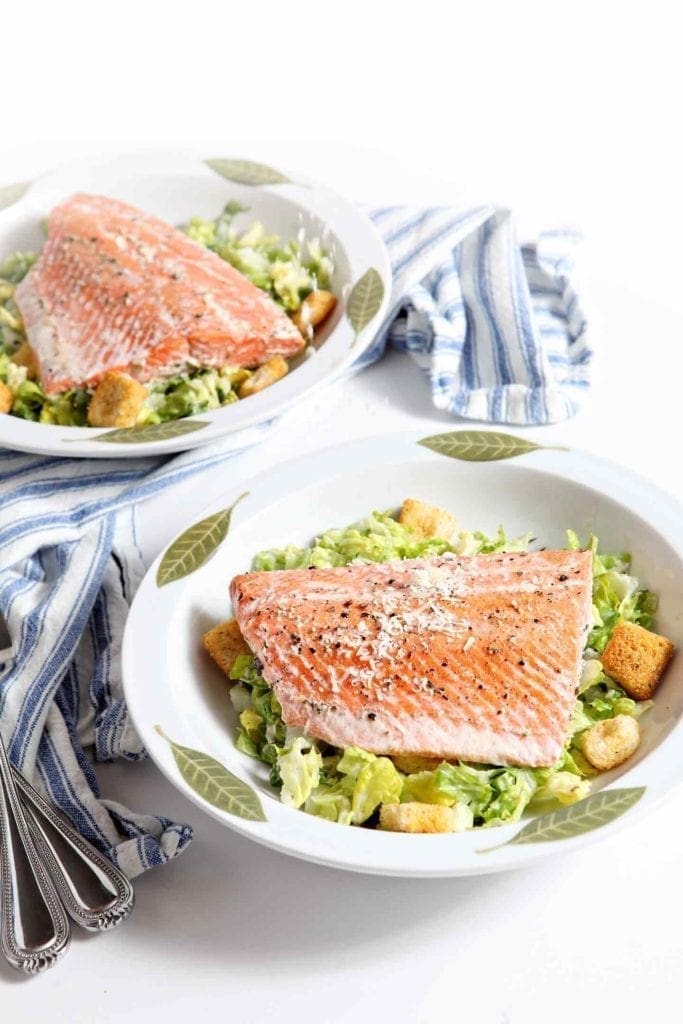 Oven Poached Salmon Caesar Salads are a household favorite easy weeknight meal! Wild caught salmon poaches in chicken stock in the oven, then served on top of a quick homemade Caesar salad. This quick entree is prepped, poached and ready to eat in less than 40 minutes!

Just because you're doing the Whole30 doesn't mean you don't have to skimp on flavor. This Whole30 Bacon Apple Salad with Bacon Vinaigrette makes a perfect summertime appetizer or entree. Cook bacon, then set aside the fat. Roast the apple slices, then serve the crumbled bacon and roasted apples over a bed of Tuscan kale. Top with toasted almonds, then toss in homemade Bacon Vinaigrette. Perfect for cookouts, barbecues and fast weeknight dinners!

A twist on the French classic, Salmon Niçoise Salad makes a perfect summertime dinner! Fresh sockeye salmon serves as the centerpiece of this entree salad in place of traditional tuna. Romaine lettuce, steamed green beans, baby potatoes and red onion are tossed together to create the rest of the salad, then topped with a tangy olive oil-Dijon vinaigrette. Flavorful for lunch or dinner, this Salmon Niçoise Salad sings of summertime flavors.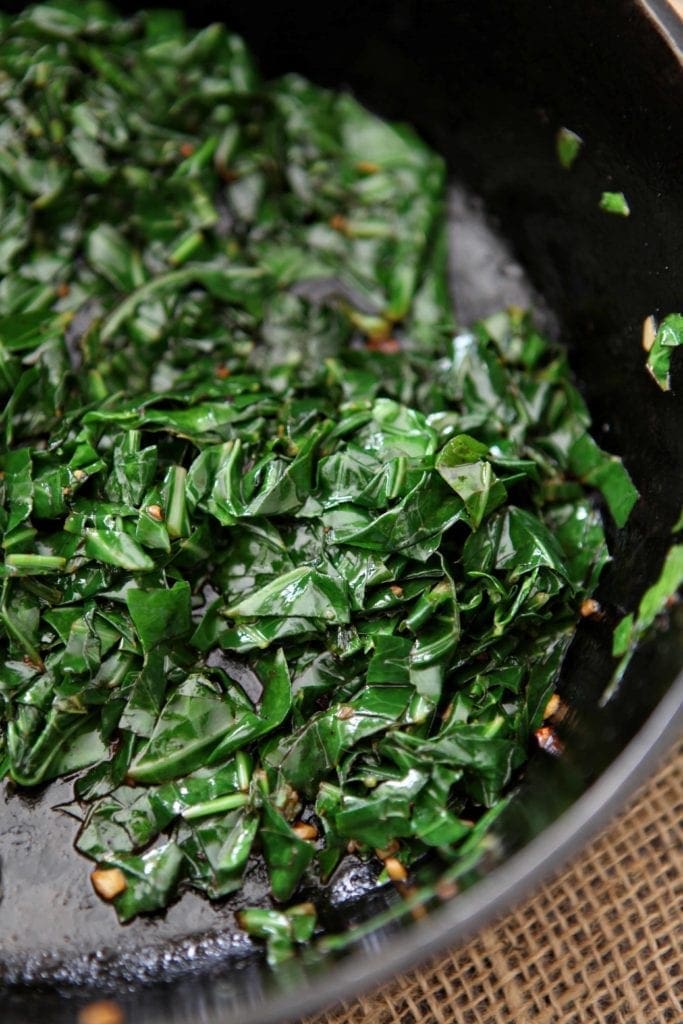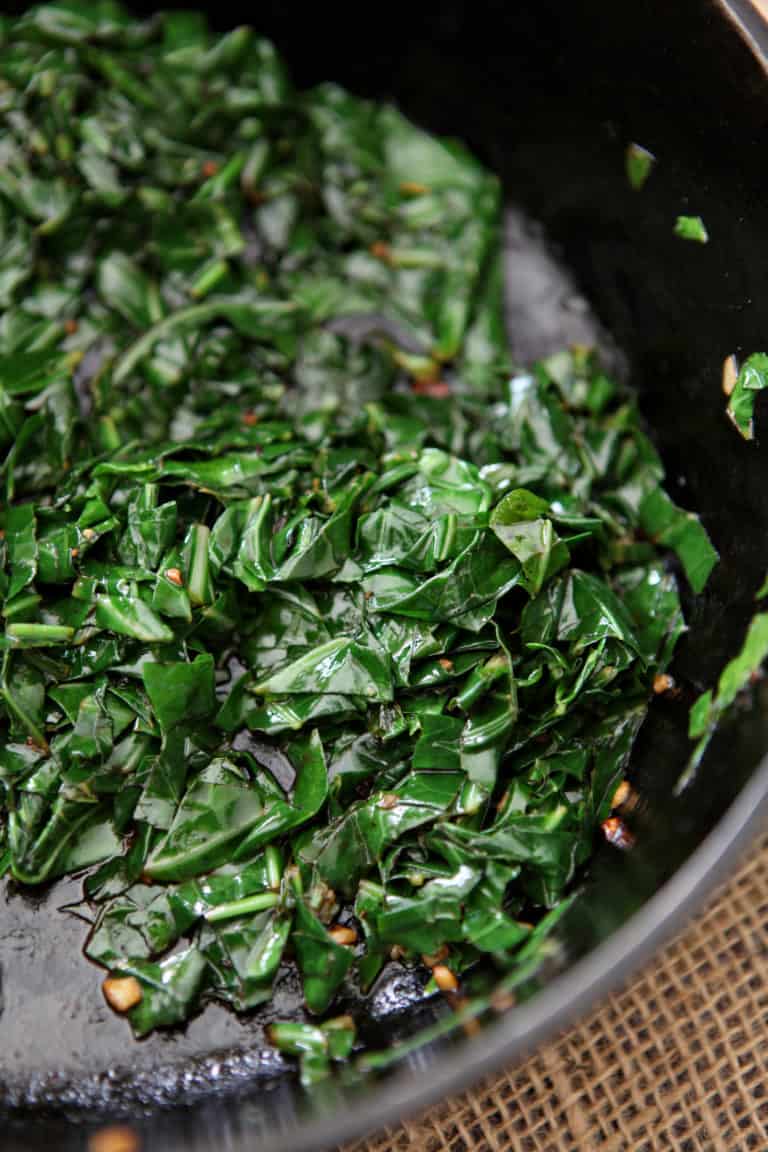 Whether you want to start the new year strong or serve a delicious and simple side dish along with dinner, Bacon Collard Greens are the recipe for you! A nod to Southern lore about greens consumed on New Year's Day bringing money and luck in the new year, this recipe is perfect any time of year. Ready in less than 15 minutes, Bacon Collard Greens are quick, flavorful and a wonderful way to get in some greens!
Monthly Meal Plan: Easy Dinners to Enjoy Outdoors

Fire up the grill and serve Classic Salmon Burgers to the whole family! These simple salmon burgers highlight the freshness and flavor of Alaskan sockeye salmon. Combine bite-sized salmon pieces with an egg, panko breadcrumbs, soy sauce, lemon zest and seasonings to create the patties, then cook on a grill pan (or outside on the grill) for the ultimate fish burger! Serve with fresh avocado slices and lettuce, then enjoy immediately. SO tasty!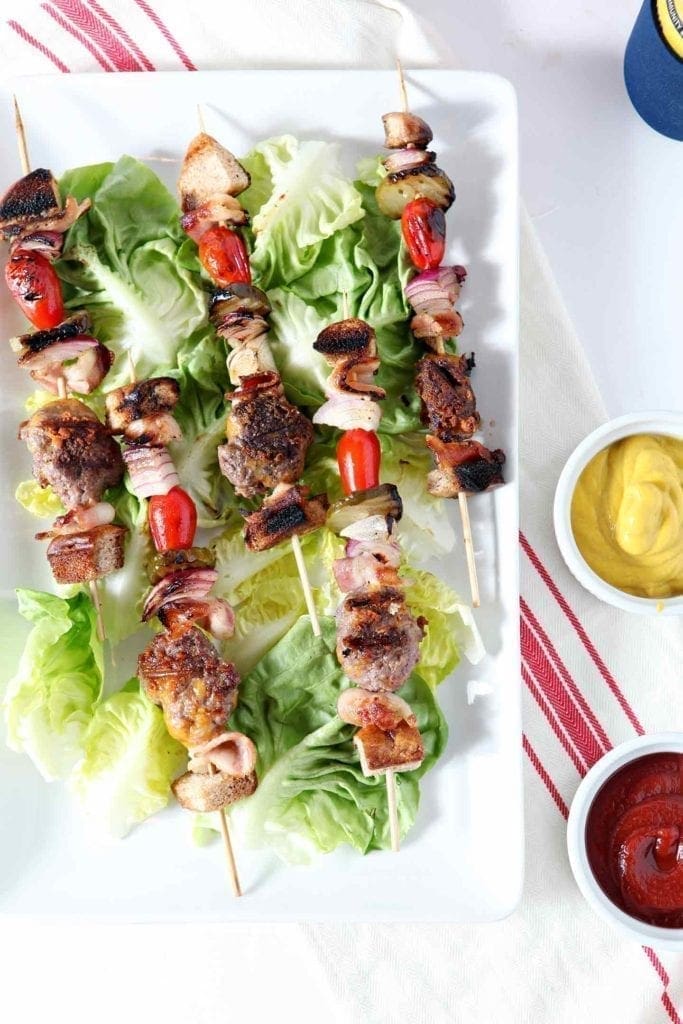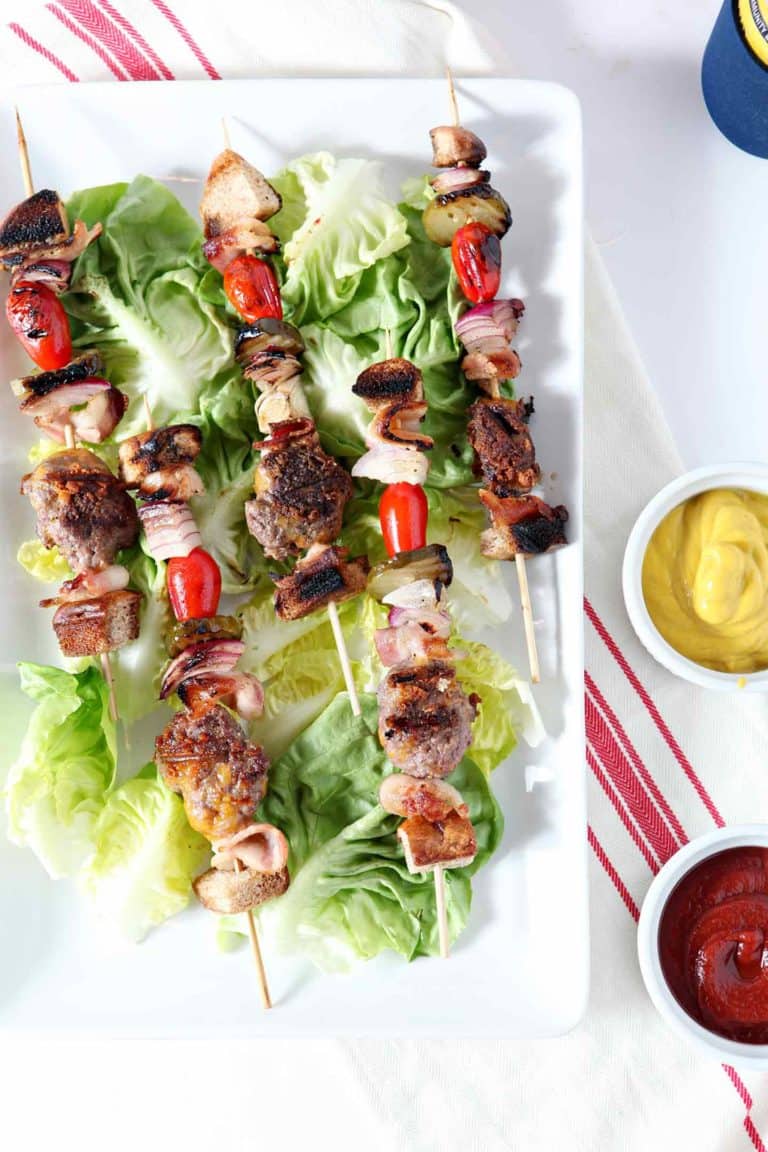 This weekend, let's be adventurous and grill up some Cheeseburger Kebabs! This twist on a cheeseburger offers a unique way to enjoy a summertime classic! And they can be made in advance, too. Mix flavorful, all-beef patties with cheddar cheese, then skewer with bacon, red onion, tomatoes, pickles and burger buns. Grill on both sides until perfectly cooked and serve with burger condiments. Cheeseburger Kebabs will be all the rage this spring and summer!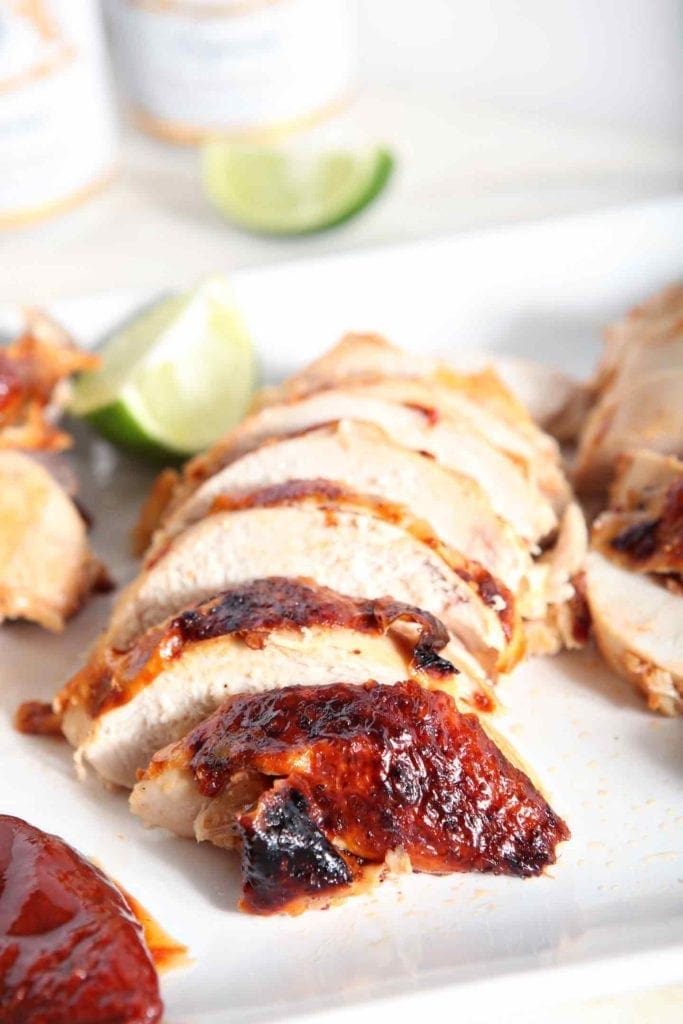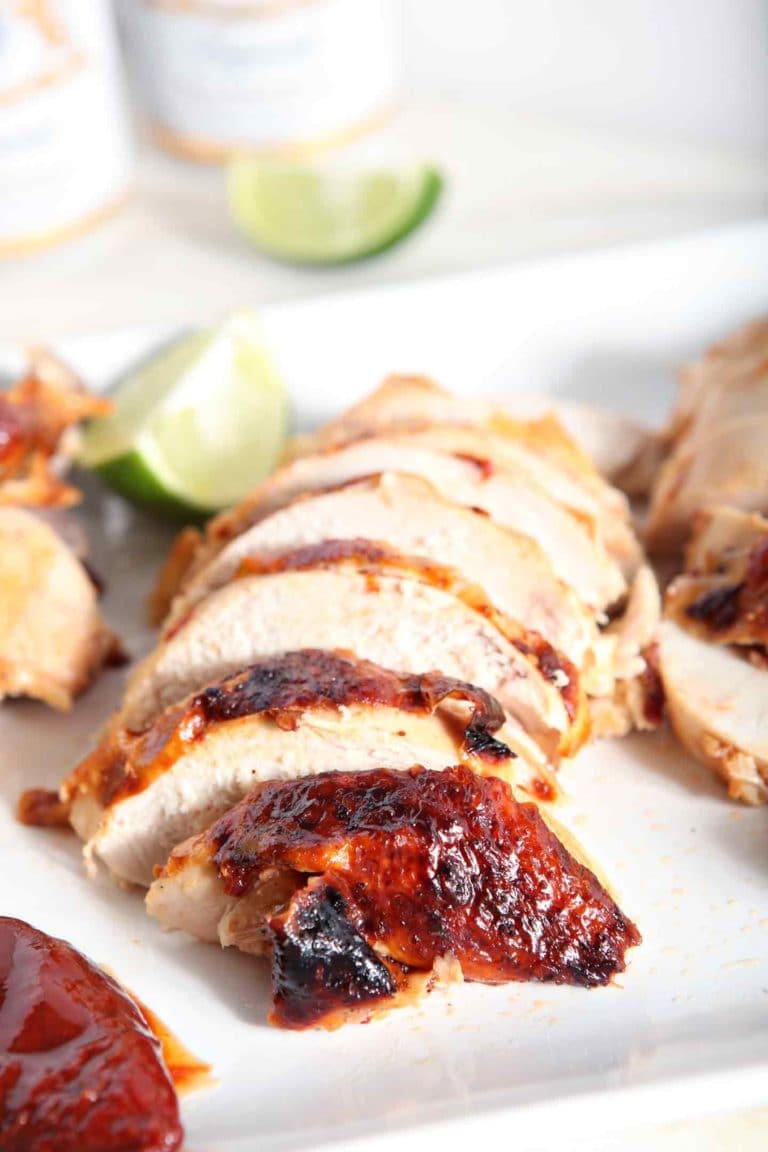 Celebrate Cinco de Mayo or a regular weeknight dinner with Chipotle Lime Spicy Beer Can Chicken! Slather a whole chicken with homemade spicy Chipotle Lime Butter, then roast atop a beer can for additional flavor and moisture. When done, rest the golden brown chicken, then slice and serve. Moist and flavorful, this whole chicken pairs perfectly with a favorite beer, rice, guacamole and more! Let's make Chipotle Lime Spicy Beer Can Chicken tonight!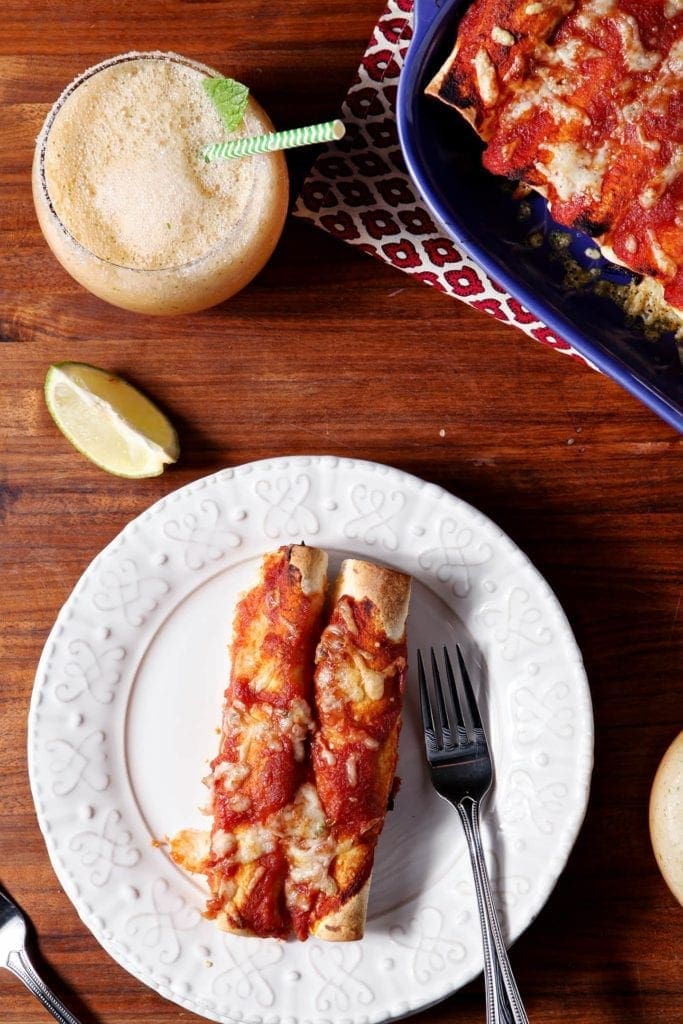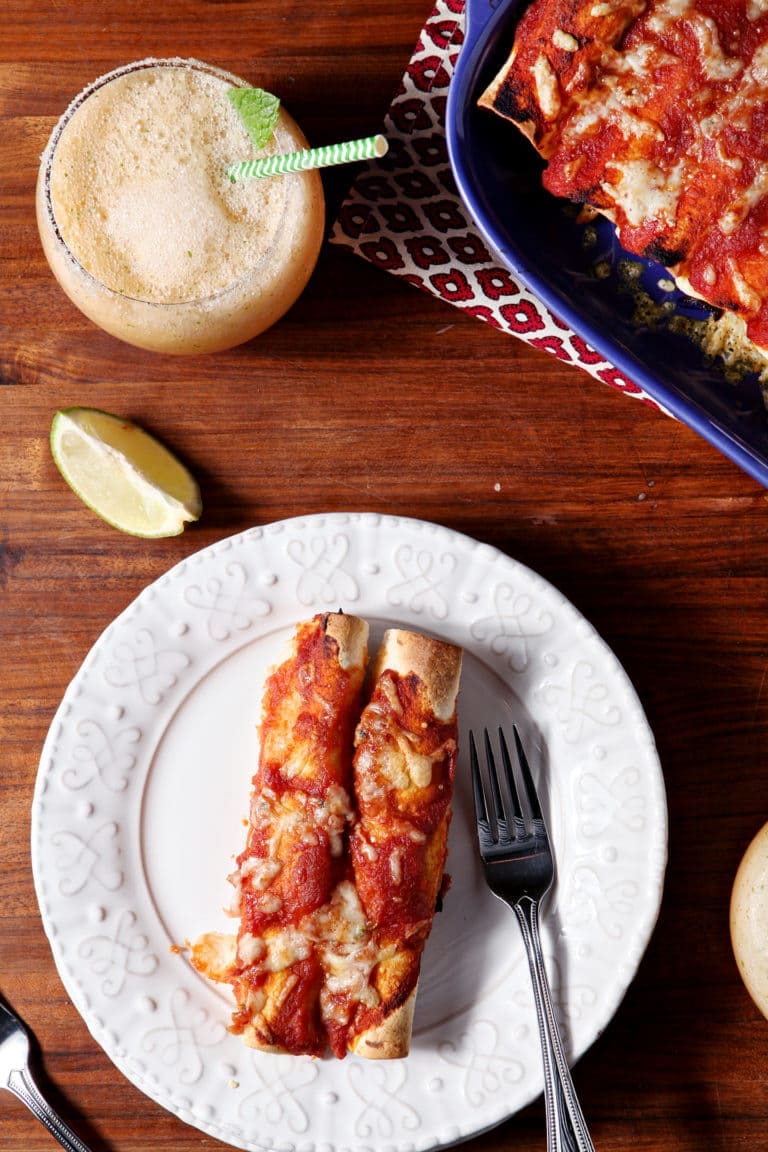 Pork Carnitas Enchiladas are a delicious entree for any Cinco de Mayo get-together! Pork simmers in the slow cooker on low all day, then is sautéed with onion and green chiles. Once the filling is complete, roll it up in tortillas with some pepperjack cheese, slather them in spicy enchilada sauce and bake for this spectacular Mexican cuisine-inspired dish!

Fire up the grill and make Grilled Chicken Shawarma for the family! This Middle Eastern dish – which can be made with chicken, lamb, beef and more – is traditionally cooked on a vertical spit. This rendition, which is just as flavorful, spicy and delicious, can be made on the grill at home! The meat is marinated, then grilled. Served with fresh pita, Tzatziki sauce, salad, Grilled Chicken Shawarma is the perfect entree for any cookout!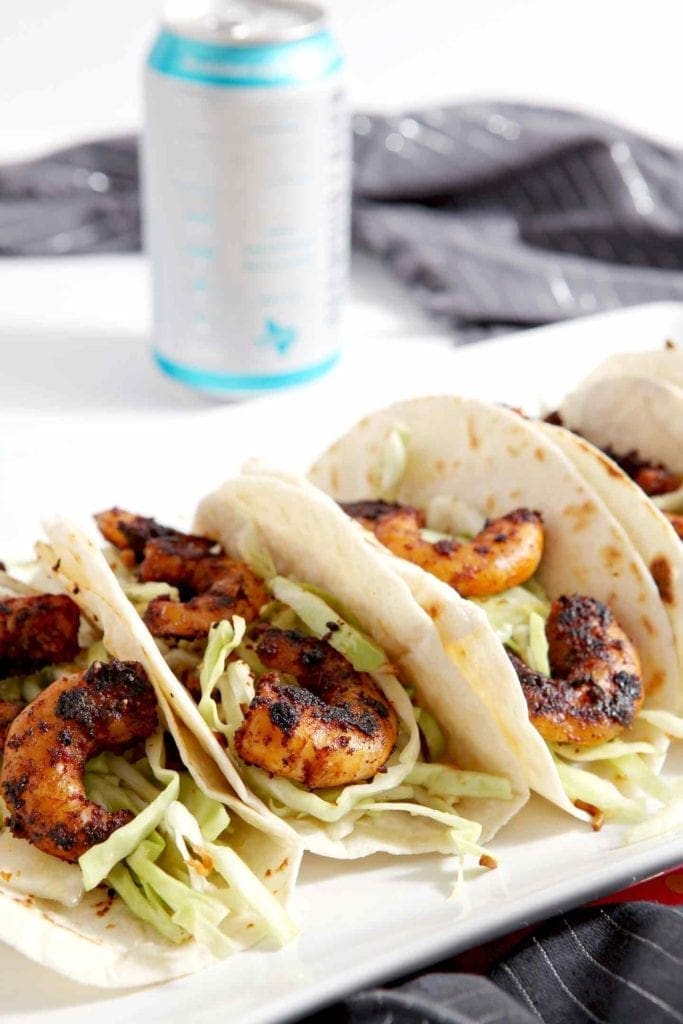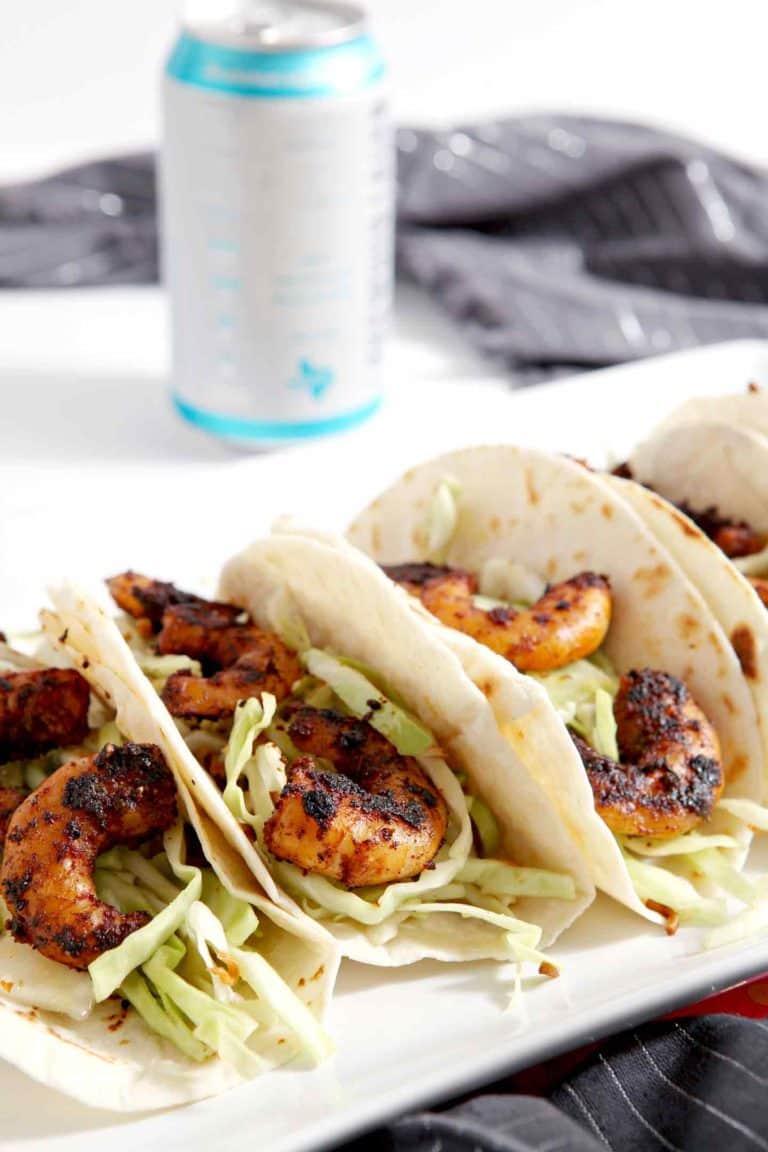 Blackened Shrimp Tacos with a crunchy coleslaw are the BEST entree to make at your tailgate! Shrimp are liberally sprinkled with homemade blackening seasoning, then cooked. Flour (or corn!) tortillas are warmed on the grill. When the elements of the dish are ready, the shrimp are served atop a (made-at-home) Asian-inspired coleslaw that features green cabbage, toasted almonds, toasted Ramen noodles and a honey vinaigrette. These Blackened Shrimp Tacos go great with beer and are easily transported as you peruse your team's tailgate scene!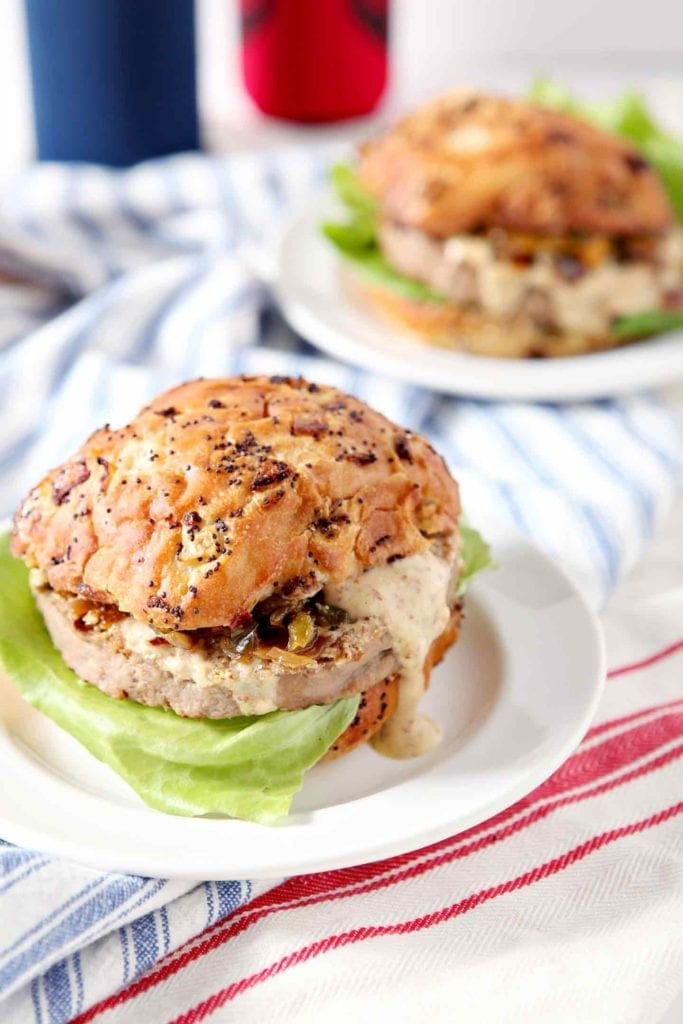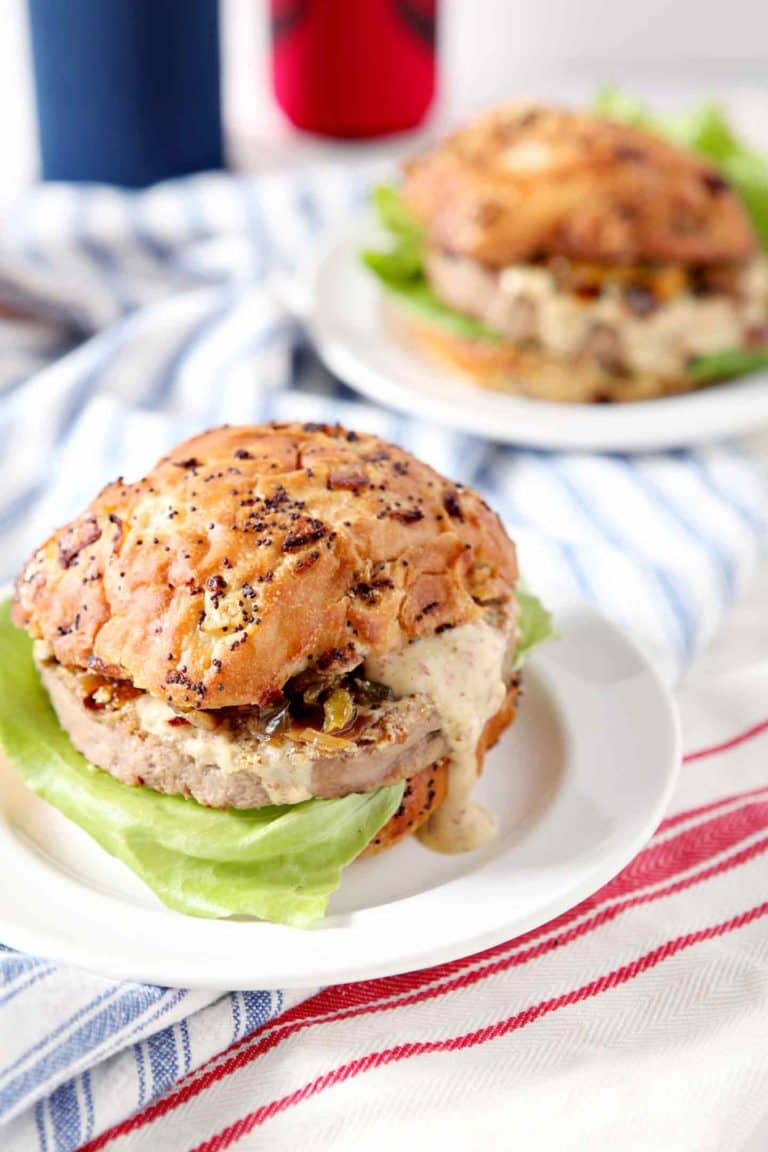 Fire up the grill and serve Louisiana Cajun Turkey Burgers with Étouffée Relish and Creamy Cajun Sauce this weekend! This spicy twist on a classic turkey burger makes for a delicious entree at barbecues or grill outs. Topped with purple, green and gold Étouffée Relish and a Creamy Cajun Sauce for sweet-spicy Louisiana flair, these burgers are sure to be a summertime hit!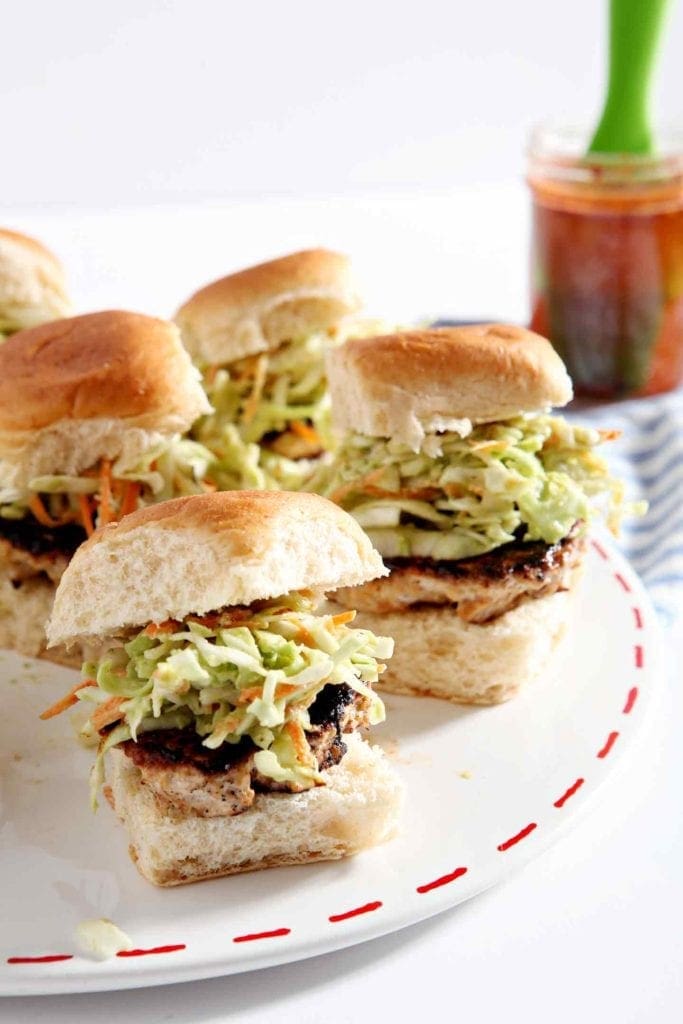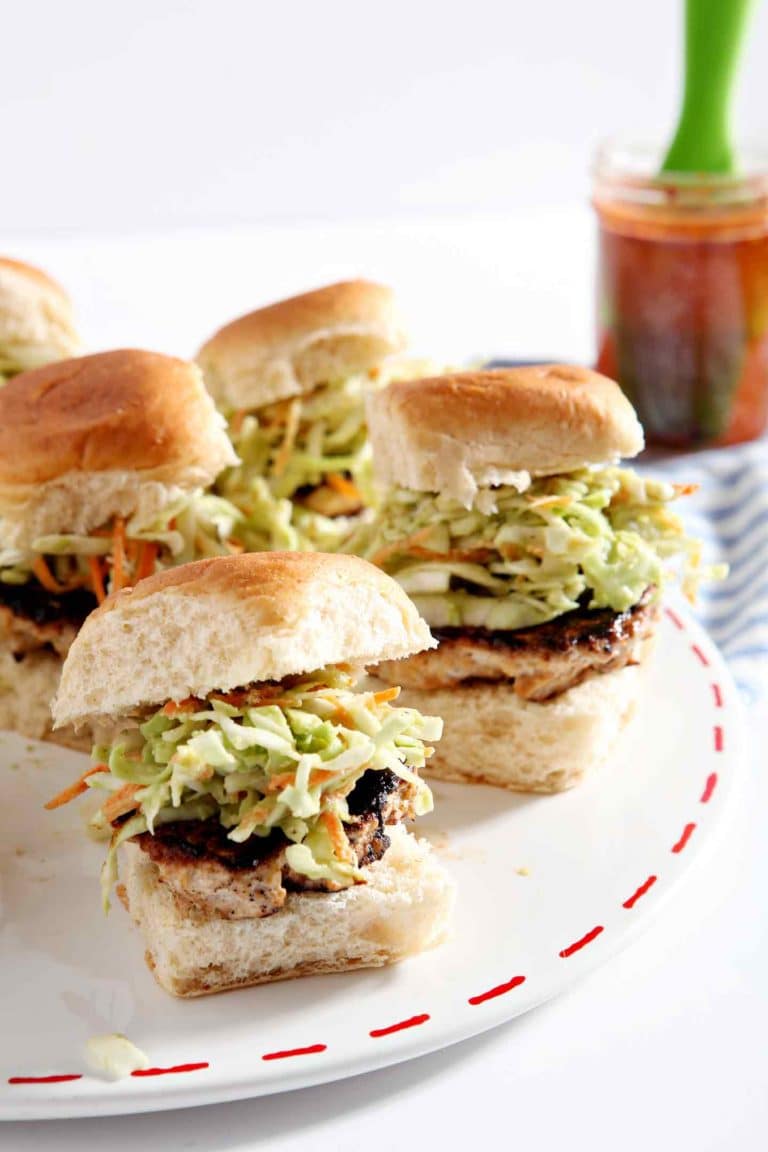 Today calls for BBQ Chicken Burger Bites with Avocado Slaw and a Spicy Vinegar Sauce. These quick chicken sliders make a delicious appetizer or meal. Featuring spicy BBQ sauce and BBQ rub, the poultry patties mix up easily and cook quickly. Top with homemade avocado slaw and a spicy/sweet vinegar sauce, and these burger bites are hard to beat. Cook up a batch for a crowd, whether you're hosting a party, a holiday get-together or a weeknight meal!
Monthly Meal Plan: Sports Watching Food
Whether you're watching basketball tonight, or hockey and basketball playoffs throughout the month, there are several awesome dishes you can snack on while watching…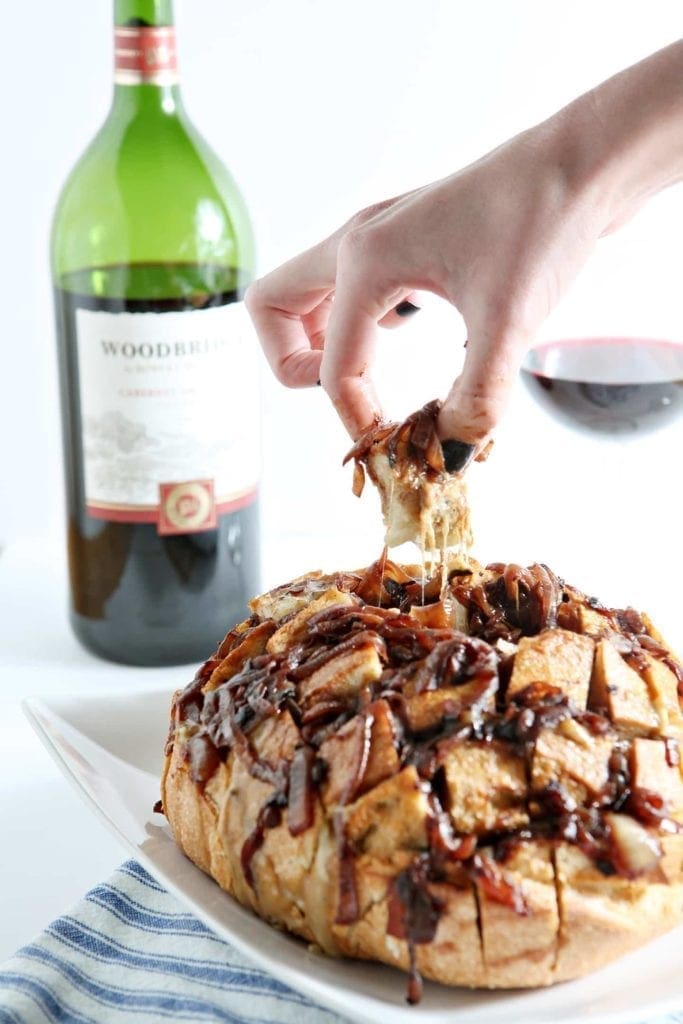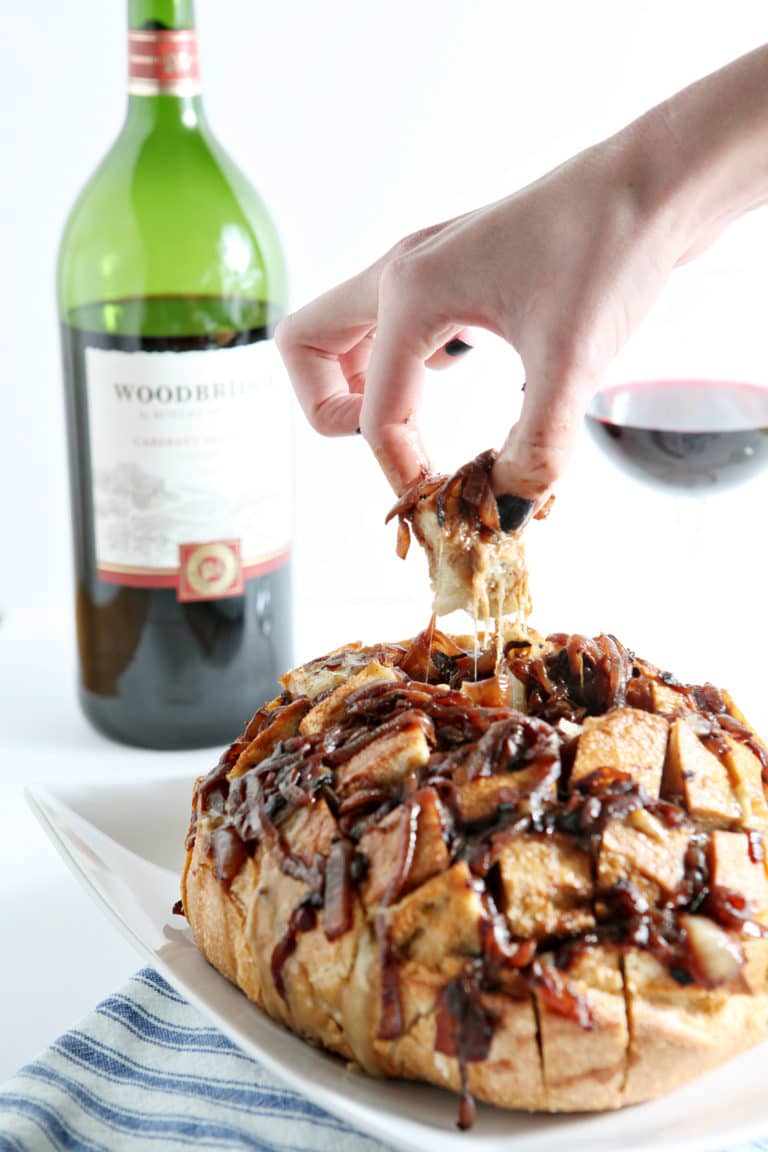 Looking for a tasty appetizer to feed a crowd for any sporting event? Cheesy French Onion Pull-Apart Bread is the way to go. A sourdough loaf is sliced, then filled with a gooey cheese mixture and topped with caramelized onions, which are finished with Cabernet Sauvignon. The bread bakes for 20 minutes, then voila! Cheesy, gooey, delicious bread that tastes like French Onion Soup!
Make BLT Bruschetta for an appetizer for your party! This fun twist on traditional bruschetta features all of the goodness of bacon-lettuce-tomato sandwich and a finger-licking good garlicky sauce. First, the bacon cook in the oven with the garlic. Whip up the garlicky sauce, then layer the ingredients onto toasted bread. Perfect for baby and bridal showers, tailgating and a regular 'ol meal, this versatile BLT Bruschetta is great for a crowd!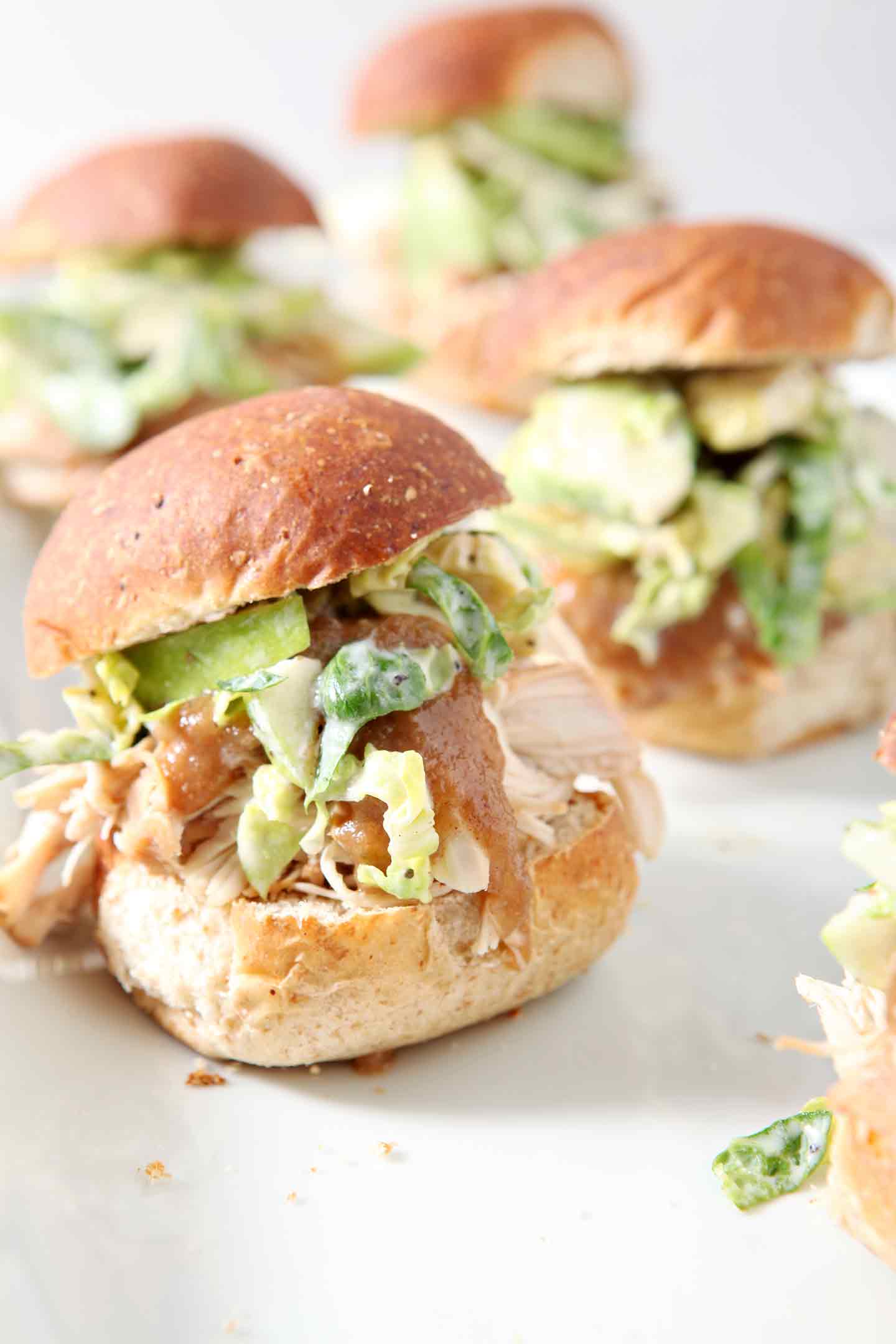 Serve Shredded Applesauce Chicken Sliders with Brussels Sprouts Apple Slaw at your next gathering! These sliders can be made in advance for an easy entertaining the day of. Chicken slow cooks with applesauce and other fall flavors before it's shredded. Reduce the cooking liquid to be used as a sauce, then shred Brussels sprouts and apples and toss in a yogurt-apple juice dressing. Serve the sliders on buns, and enjoy!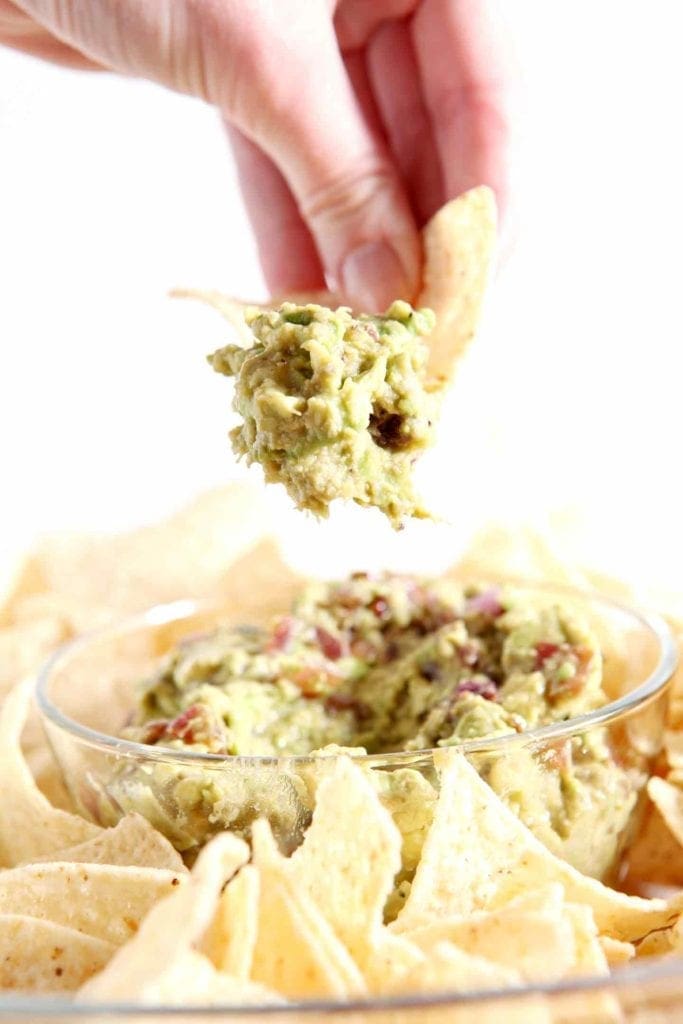 Caramelized Onion Guacamole isn't your run-of-the-mill guacamole! Instead of using tomatoes, herbs and avocados, this recipe calls for sautéed onions, caramelized with a little balsamic vinegar for extra flavor. Once the onions cool to room temperature, mix them into mashed avocados with lime juice, kosher salt, freshly ground black pepper and salt-free creole seasoning. Serve with tortilla chips for the perfect appetizer for ANY get together.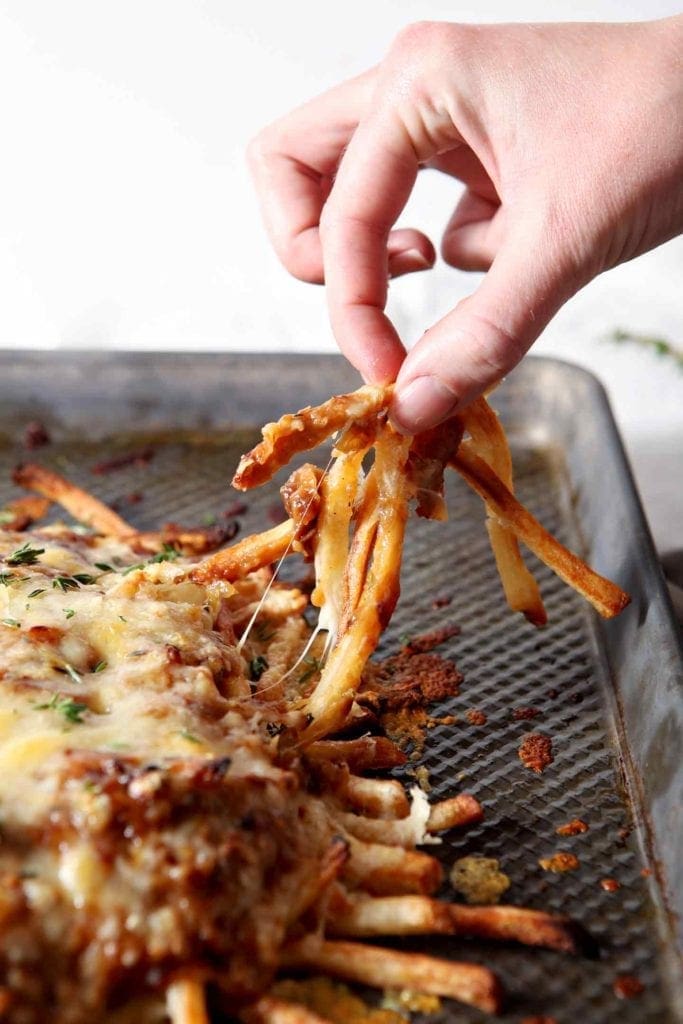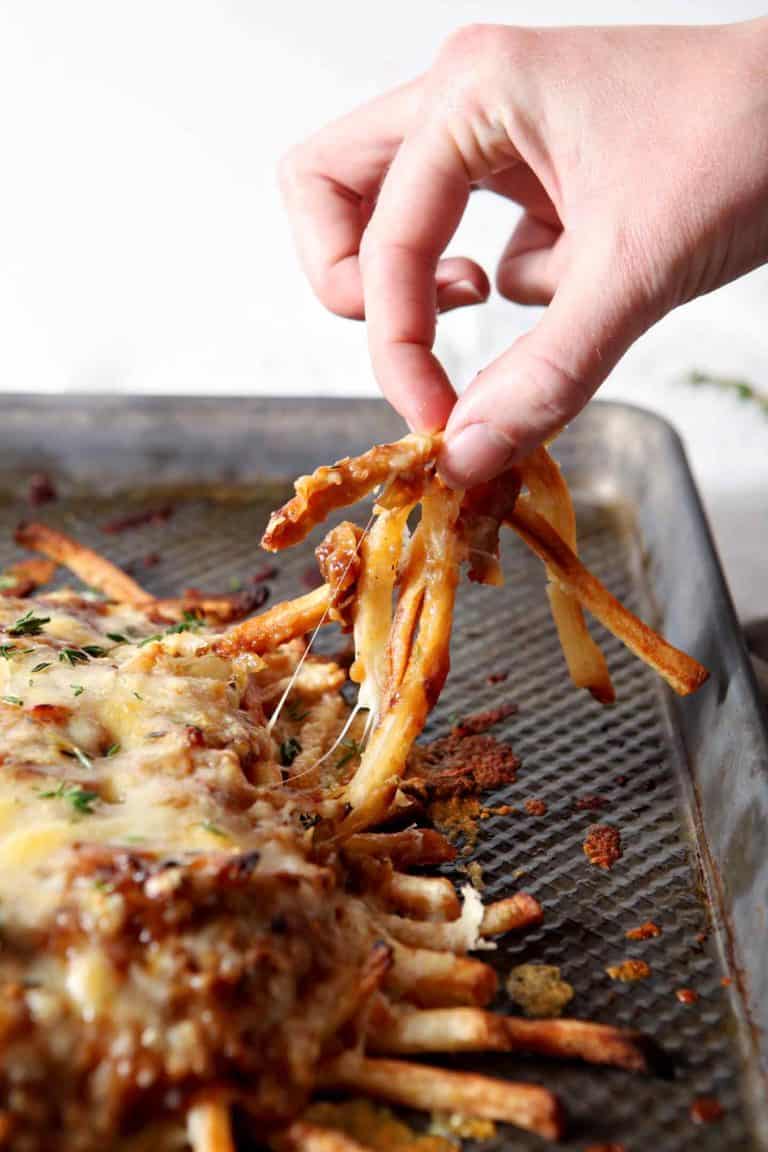 French Onion Poutine makes a spectacular appetizer for your next get together! Poutine, a French-Canadian dish, is a hearty recipe made with crispy French fries, brown gravy and cheese curds. This twist on the classic incorporates caramelized onions, beef, thyme and gruyere to add French Onion flavors! Made with frozen fries and a homemade beef gravy, this starter is ready and on the table in under two hours and makes for a delicious gathering!
Monthly Meal Plan: Fruit-Forward Treats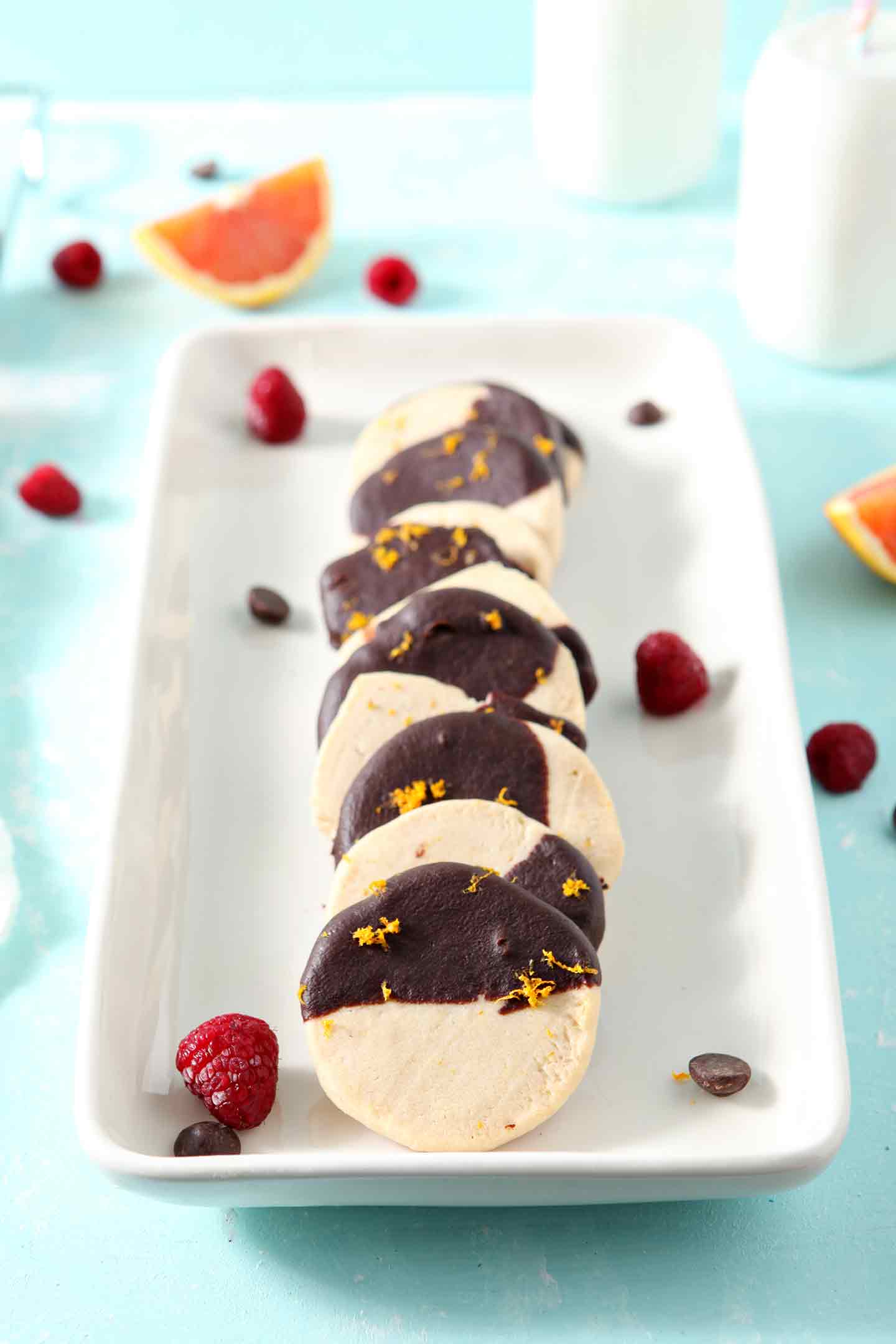 Orange Raspberry Shortbread Cookies are the perfect way to show someone you care! Homemade shortbread is sweetened with raspberry preserves and gets a little zing from orange zest. After baking, dip the cookies in chocolate ganache and sprinkle with orange zest. Whether they're made for Valentine's Day, Easter, a baby or bridal shower, or any occasion in between, these Orange Raspberry Shortbread Cookies make a lovely not-too-sweet dessert!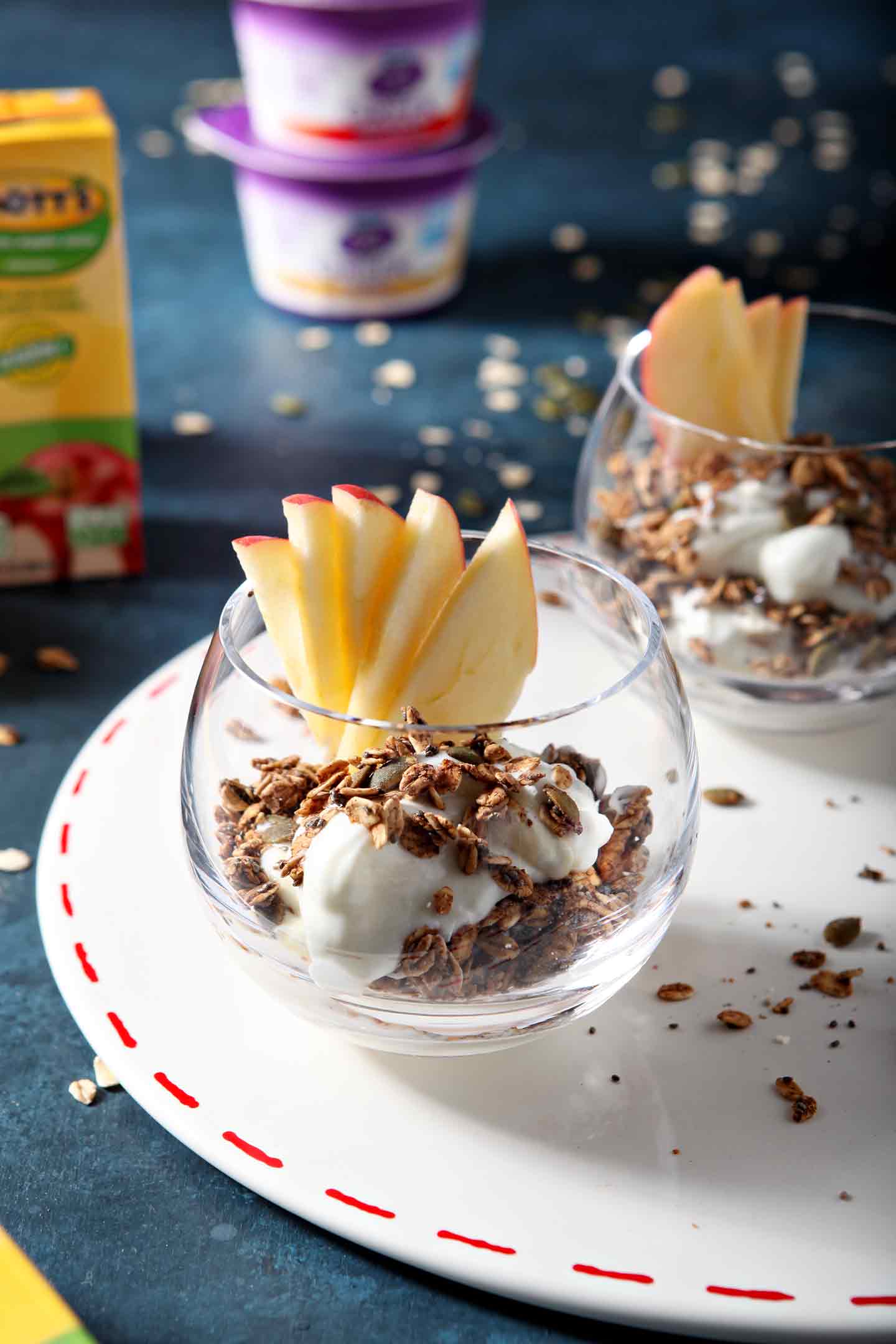 Apple Chai Spiced Yogurt Parfaits make the perfect breakfast. Vanilla Yogurt serves as the base for this breakfast and complements the homemade chai spiced granola, which can be made in advance. The morning of, layer the yogurt parfaits and top with apple slices and a drizzle of pure maple syrup! Apple Chai Spiced Yogurt Parfaits are a flavorful, filling breakfast for busy parents, professionals and even kids.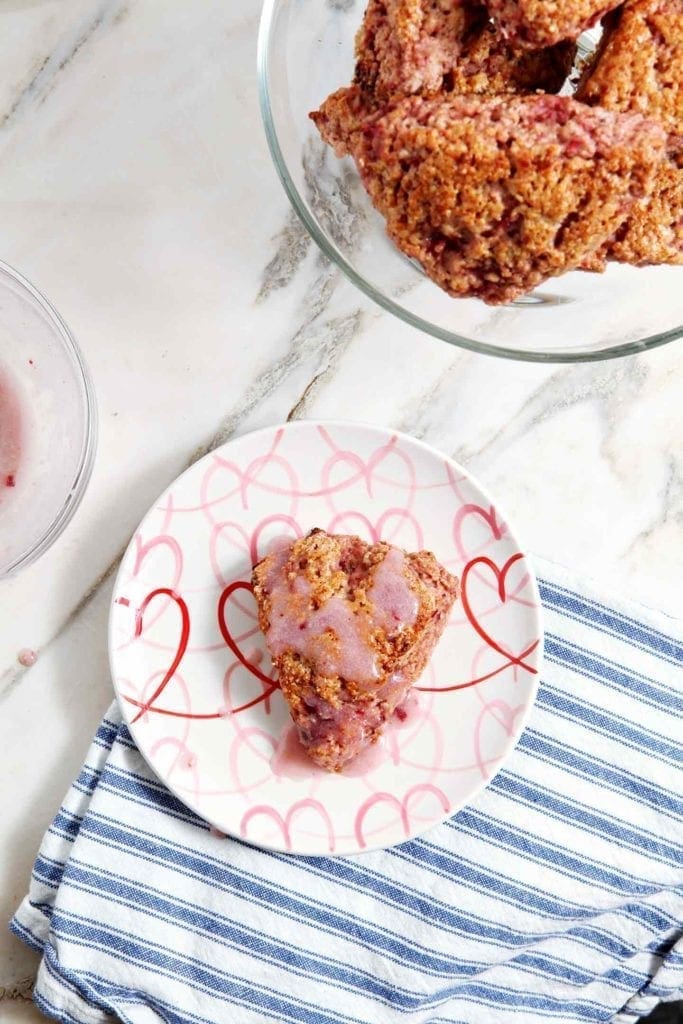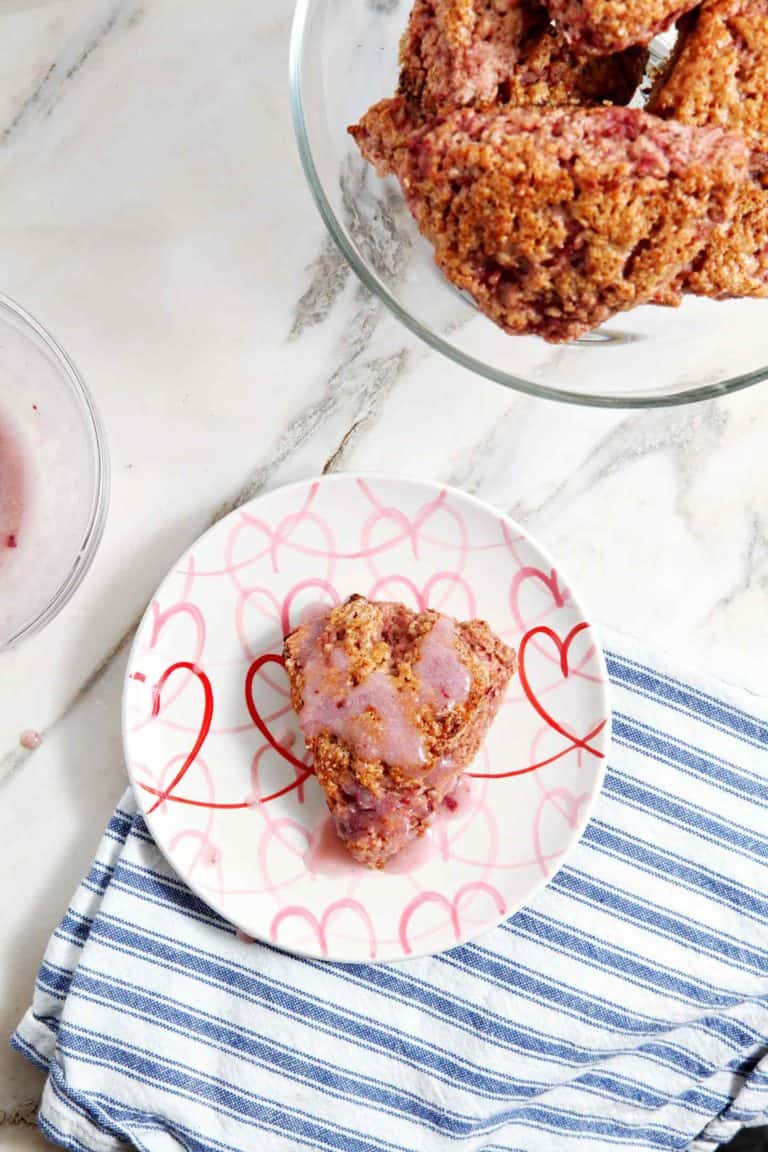 Strawberry Scones, featuring fresh strawberries, are bursting with strawberry flavor, thanks to a secret strawberry ingredient! These scones, which are the perfect centerpiece to any homemade weekend brunch, are buttery, flavorful and disappear in no time.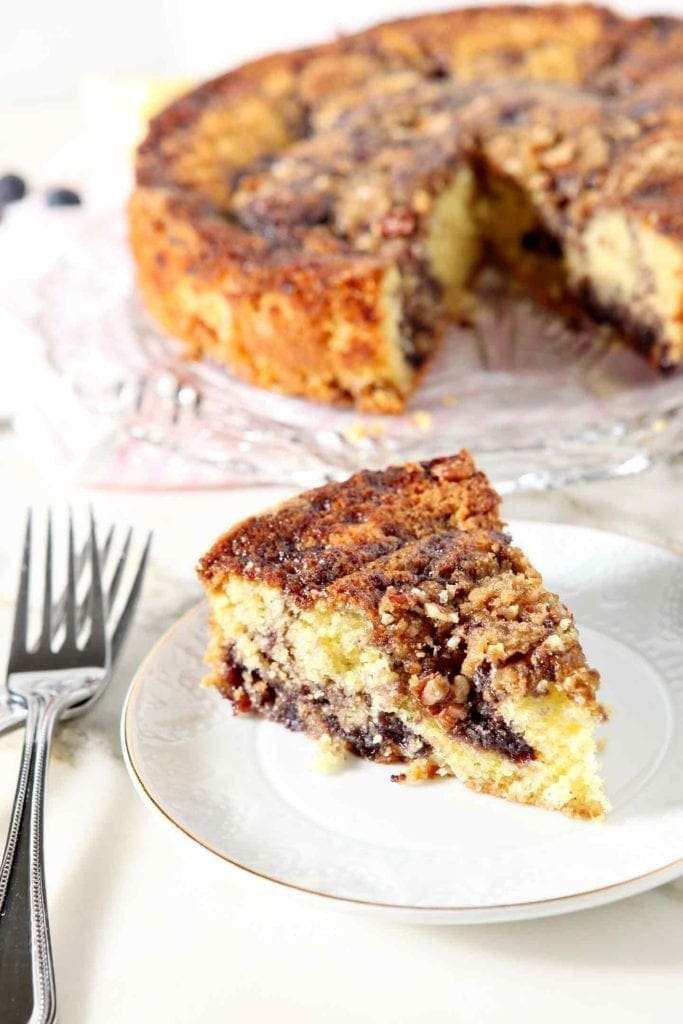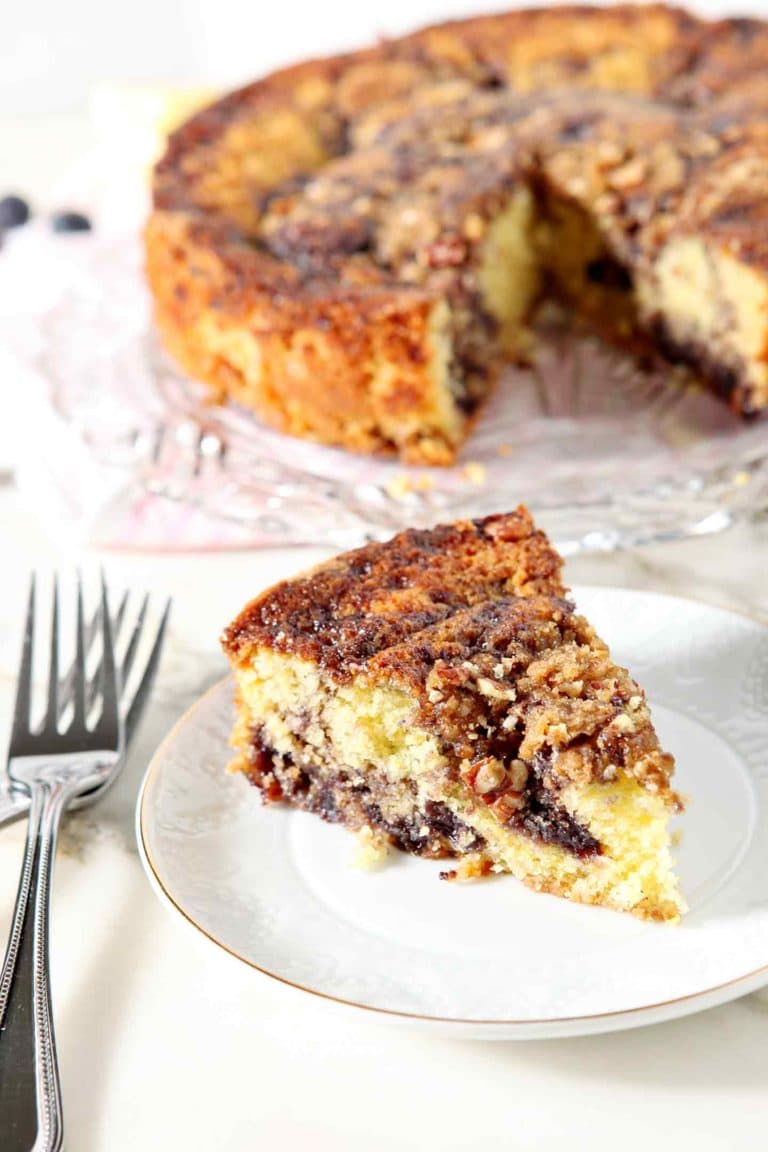 Lemon Blueberry Coffee Cake makes a delicious breakfast in bed for that special person in your life! Elevate traditional coffee cake base with a ton of lemon zest. Then once the batter is poured into the pan, dollop Wild Blueberry Preserves in for blueberry goodness. Sprinkle on the crumbly pecan streusel topping, then bake until golden brown. This simple coffee cake makes a delicious breakfast or a brunch centerpiece.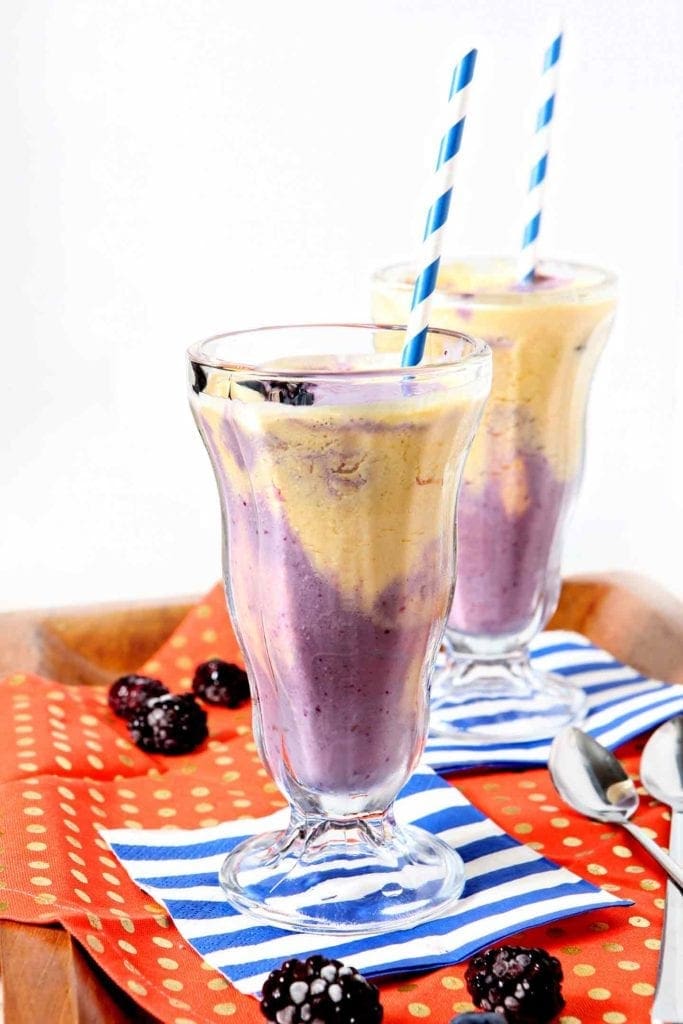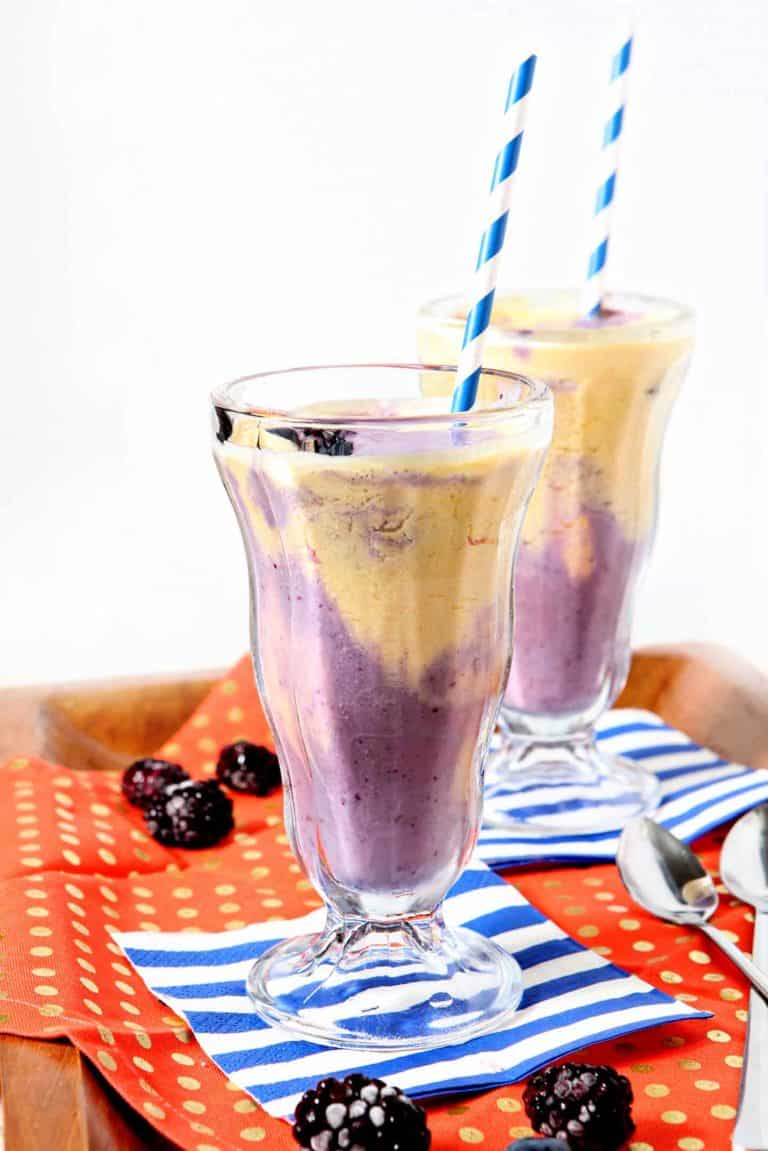 Whip up Pineapple Blackberry Ice Cream Parfaits to enjoy! A nod to a certain iconic blue and yellow fish, this dessert is tropical, refreshing and easy to make. Blackberries, vanilla ice cream and milk are blended, then mix the pineapple, vanilla ice cream and pineapple juice. Layer the two flavors into a parfait glass and garnish with berries. Light, sweet and loved by the whole family, this dessert is a perfect way to celebrate Dory's on-screen adventures.
…
What Are Some Of The Foods You Plan To Enjoy This Month?
Is there anything on this list that you would like to try?
Other monthly meal plans: January 2018 / February 2018 / March 2018 / May 2018 / June 2018 / July 2018 / August 2018 / September 2018 / October 2018 / November 2018 / December 2018