Monthly Meal Plan: 30 Recipes to Make in November 2018
Looking for recipes to make this November? Look no farther than this Monthly Meal Plan, which includes 30 recipes to make this month! Featuring all kinds of Thanksgiving recipe inspiration, drinks for chilly evenings and more, this monthly recipe list is sure to offer something for everyone!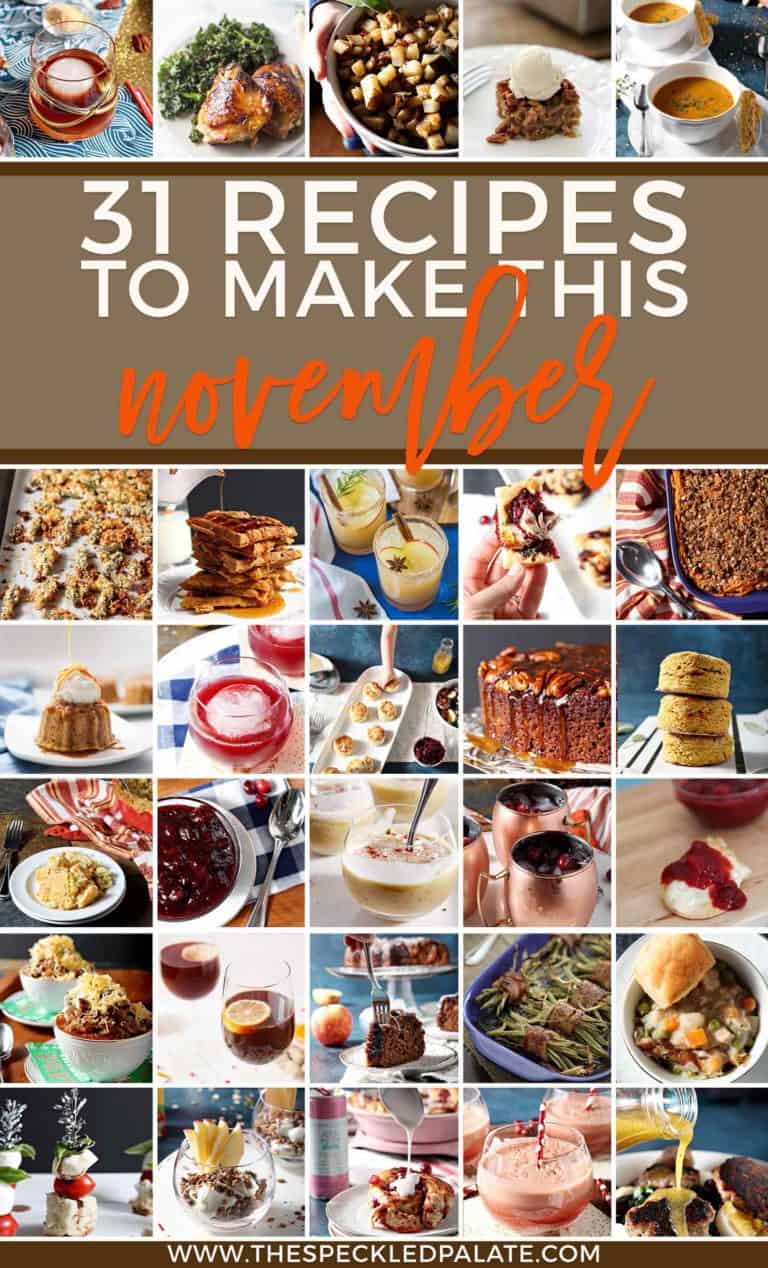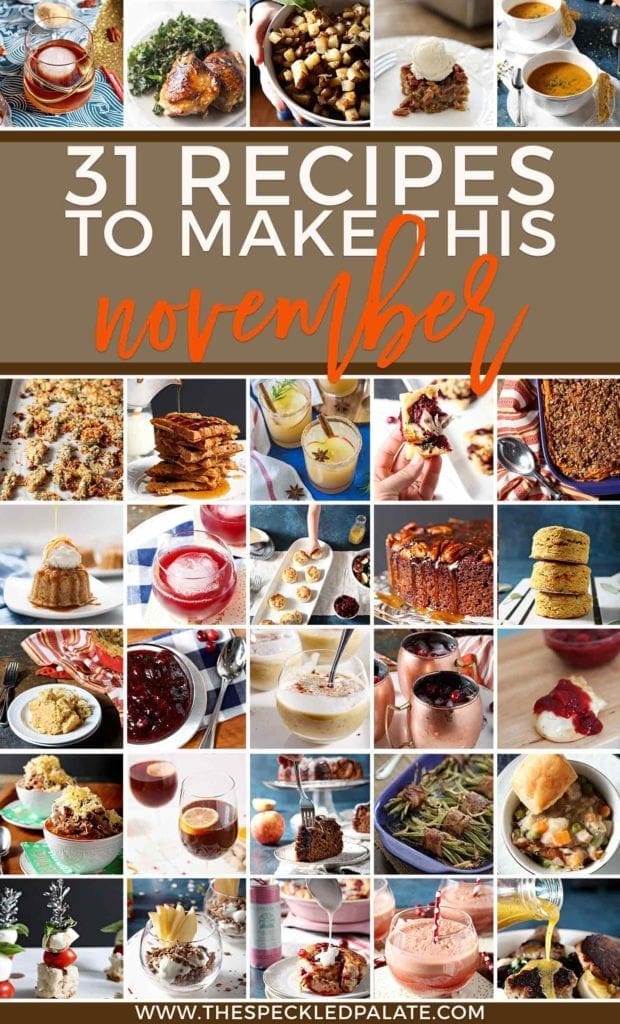 Happy Halloween, y'all!
Who can believe that November begins tomorrow? NOT ME.
Also, just a few short weeks until Thanksgiving, and that just makes me so happy! I'm already plotting out our menu and am hoping this month's meal plan helps y'all do the same! Below, you'll find some comforting dinners for the chilly nights ahead, holiday appetizers, our favorite side dishes, desserts and more! Obviously, all these recipes can be made on a weeknight, too, if you're feeling up to it!
Y'all ready for this epic November meal plan? Let's do this…
Comforting Autumnal Dinners
Whenever the blustery November days arrive, I want to bundle up and snuggle down with comfort food until the warm days of spring arrive. Below, I've listed some of my favorite comforting dinners for this time of year…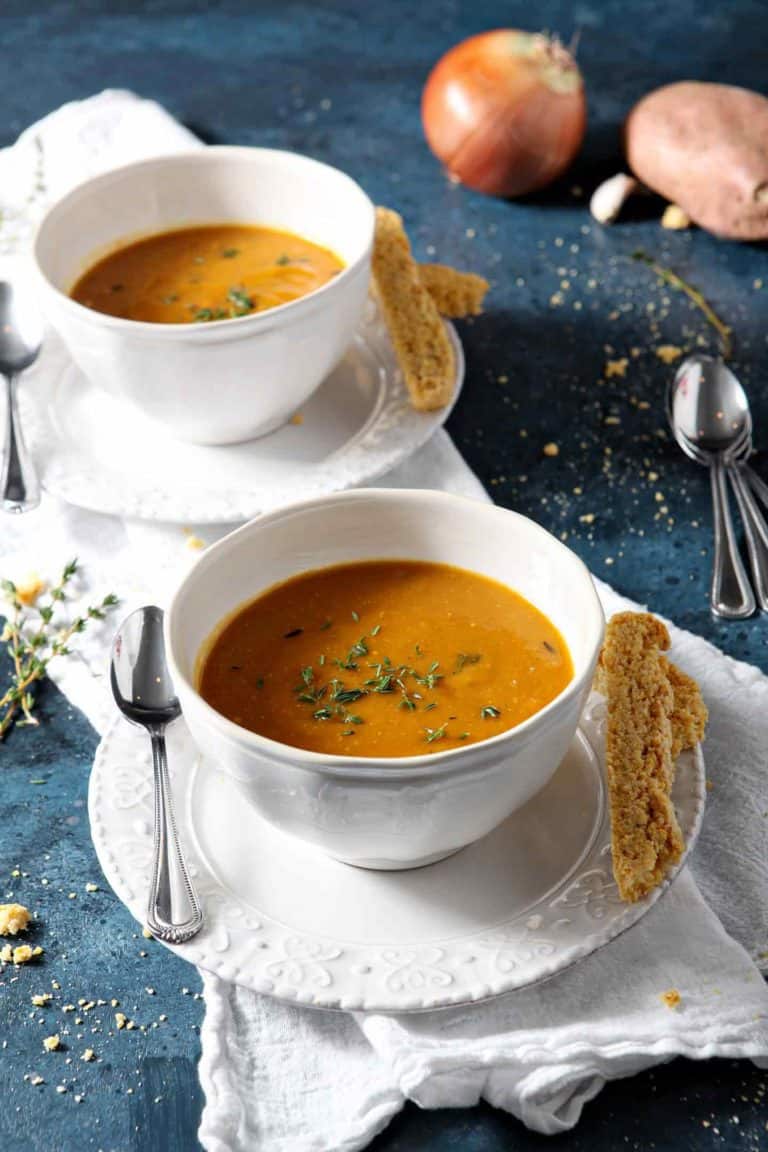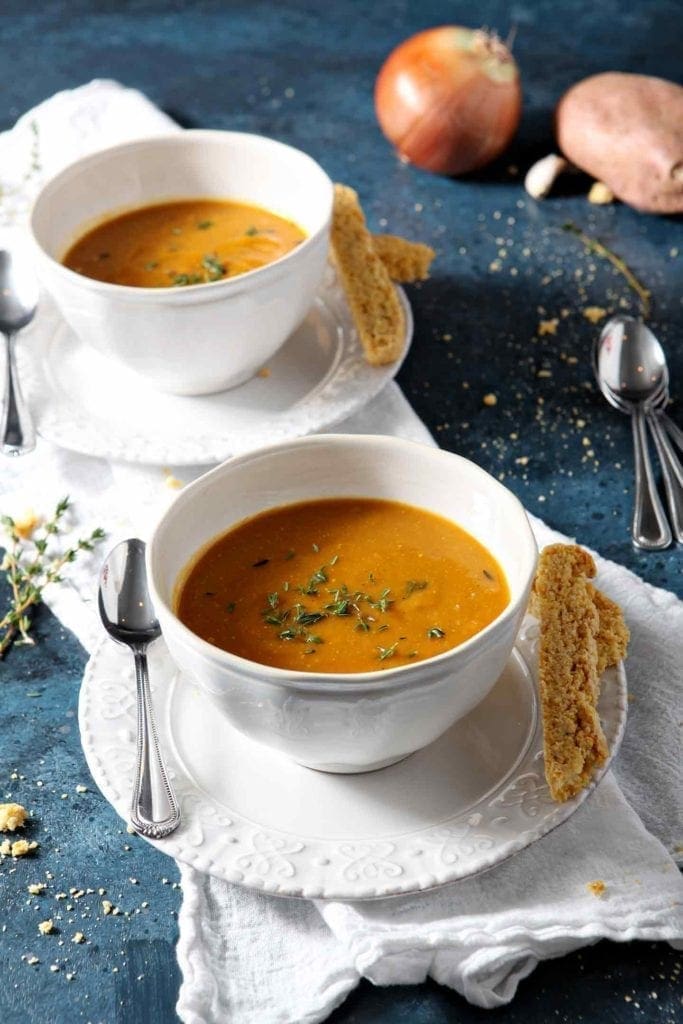 Savory, smooth and flavorful, Sweet Potato Bisque is chock full of sweet potato goodness. Made with simple ingredients and warming spices, this vegetarian soup is bound to wow your guests, no matter if it's served as a weeknight dinner or a party entree. In addition, his recipe can be tweaked to feed someone on the Whole30 or a paleo eater! Sweet Potato Bisque is perfect comforting meal for a cold winter's evening.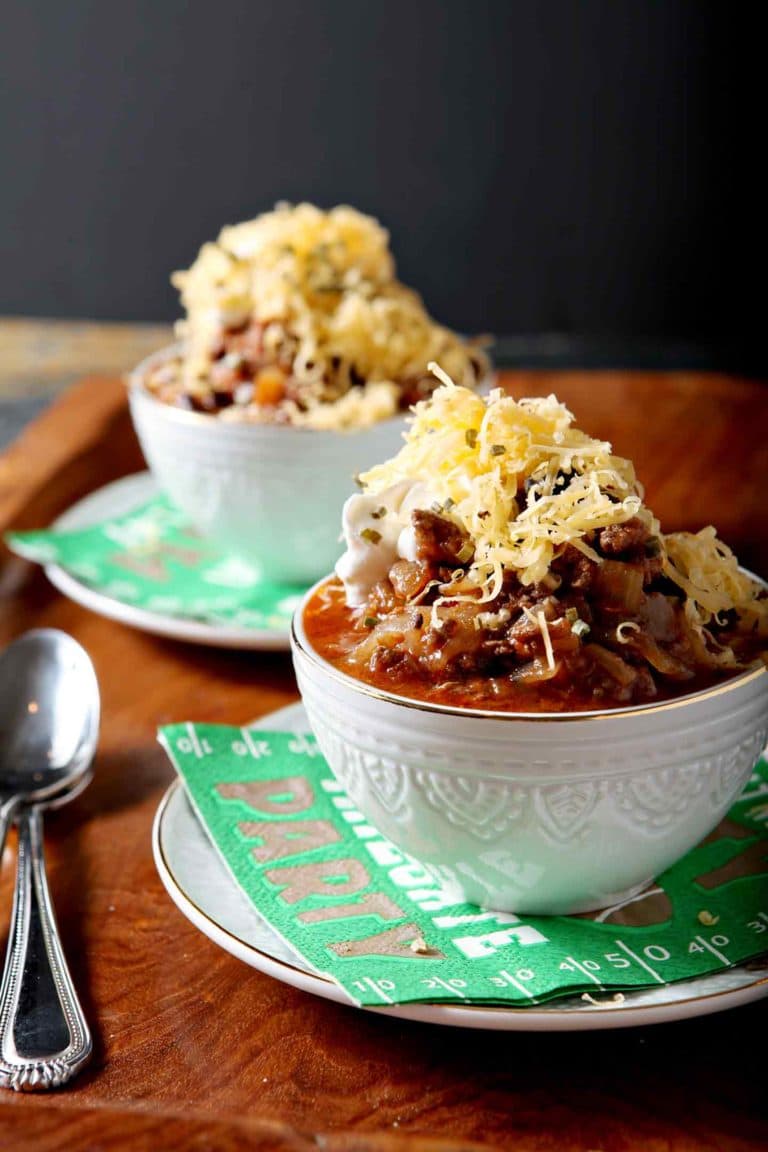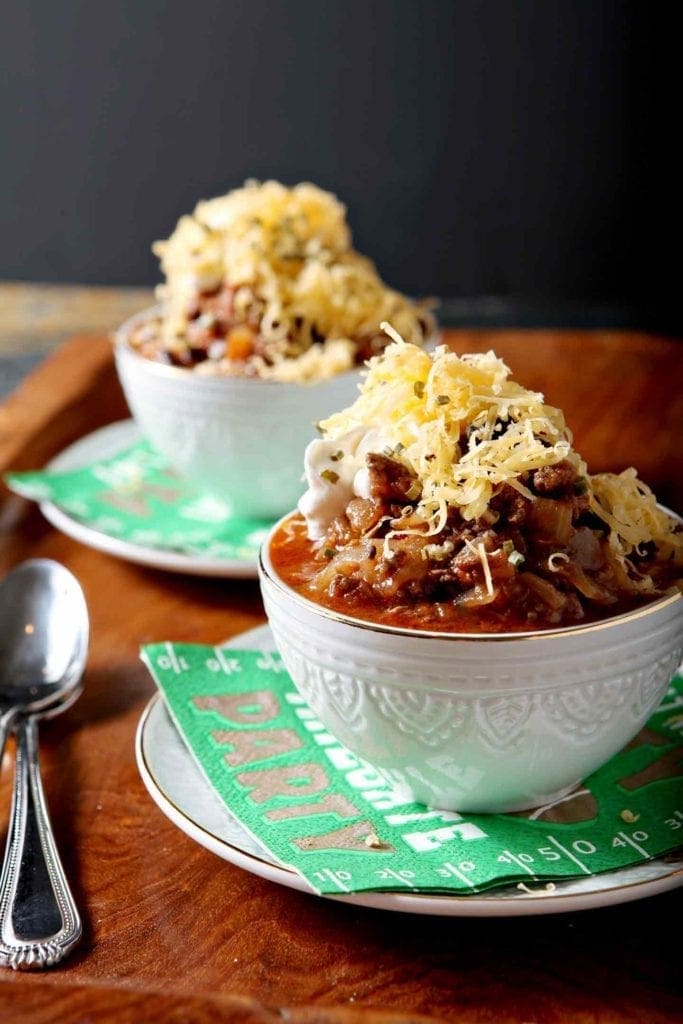 Hearty Shiner Bock Chili makes the perfect wintertime meal that the whole family will love. Ground beef, chili en adobo, canned whole tomatoes, a bottle of Shiner Bock, and spices come together to make this comfort dish in 30 minutes! Once cooked, let the chili simmer on the stovetop until it's time to eat. A comforting dish to the core, Shiner Bock Chili highlights the spicy/sweet of chili en adobo and a well-loved Texas dark lager. YUM!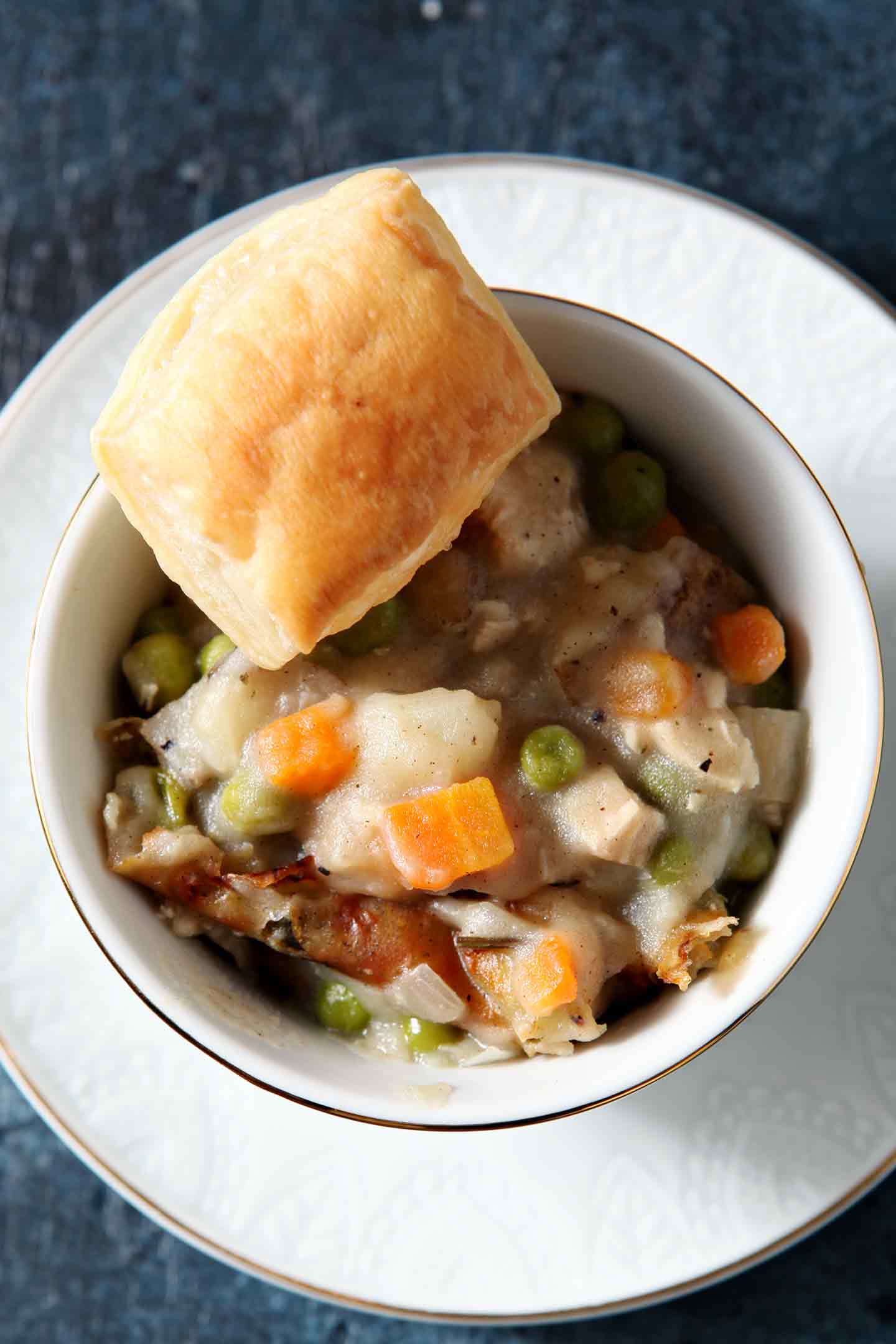 The ultimate comfort dish, Homemade Chicken Pot Pie makes for a delicious dinner. Filled with chicken and various vegetables, this chicken pot pie is a comforting, easy dinner. And the best part is the crust never gets soggy because the chicken pot pie is topped with individually baked pieces of Puff Pastry! This homemade Chicken Pot Pie makes a perfect meal for the whole family to enjoy during the chilly winter months.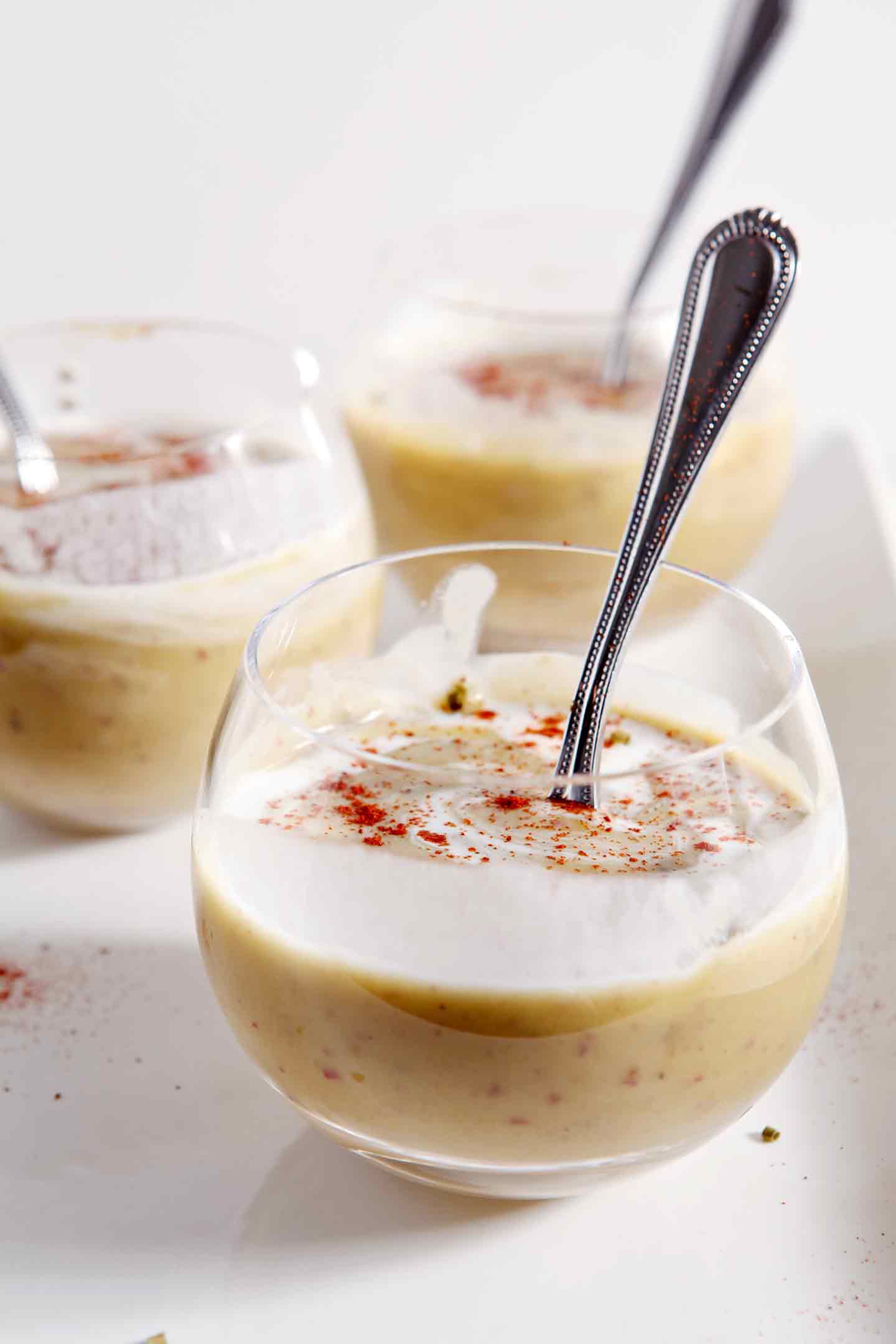 Vegan Potato Leek Soup makes the perfect creamy soup for all seasons! This Whole30-compliant, Paleo, Dairy Free, Gluten Free soup recipe takes an hour to make and packs a flavorful punch. Cook leeks, onion and garlic together, then add veggie stock and red potatoes and boil. Once the potatoes are soft, blend until smooth. Swirl in coconut cream, then serve warm with an additional dollop of coconut cream and a sprinkle of chives and paprika.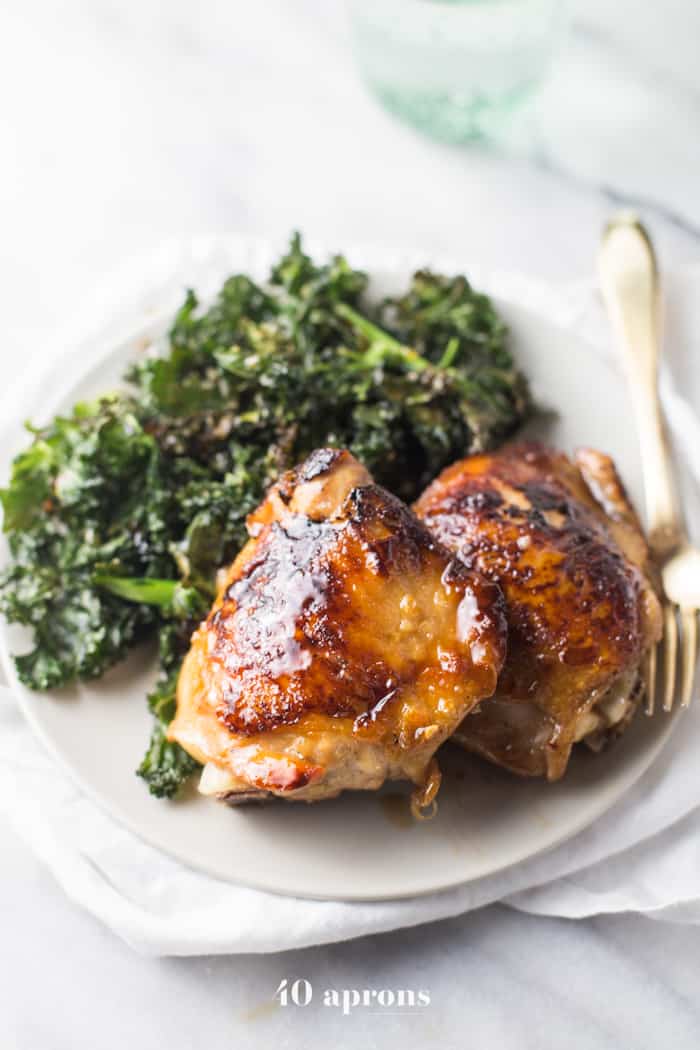 These Honey Garlic Chicken Thighs served with a side of Crispy Kale make for the perfect healthy paleo dinner recipe. Serve this easy skillet chicken recipe on busy weeknights.
Thanksgiving Brunch
Looking to host a different Thanksgiving gathering this year? Thanksgiving BRUNCH is absolutely a thing, and it's something we can certainly host at home with relative ease. Last year's Thanksgiving spread at The Speckled Palate was mostly brunch food, so I've compiled our favorites for y'all…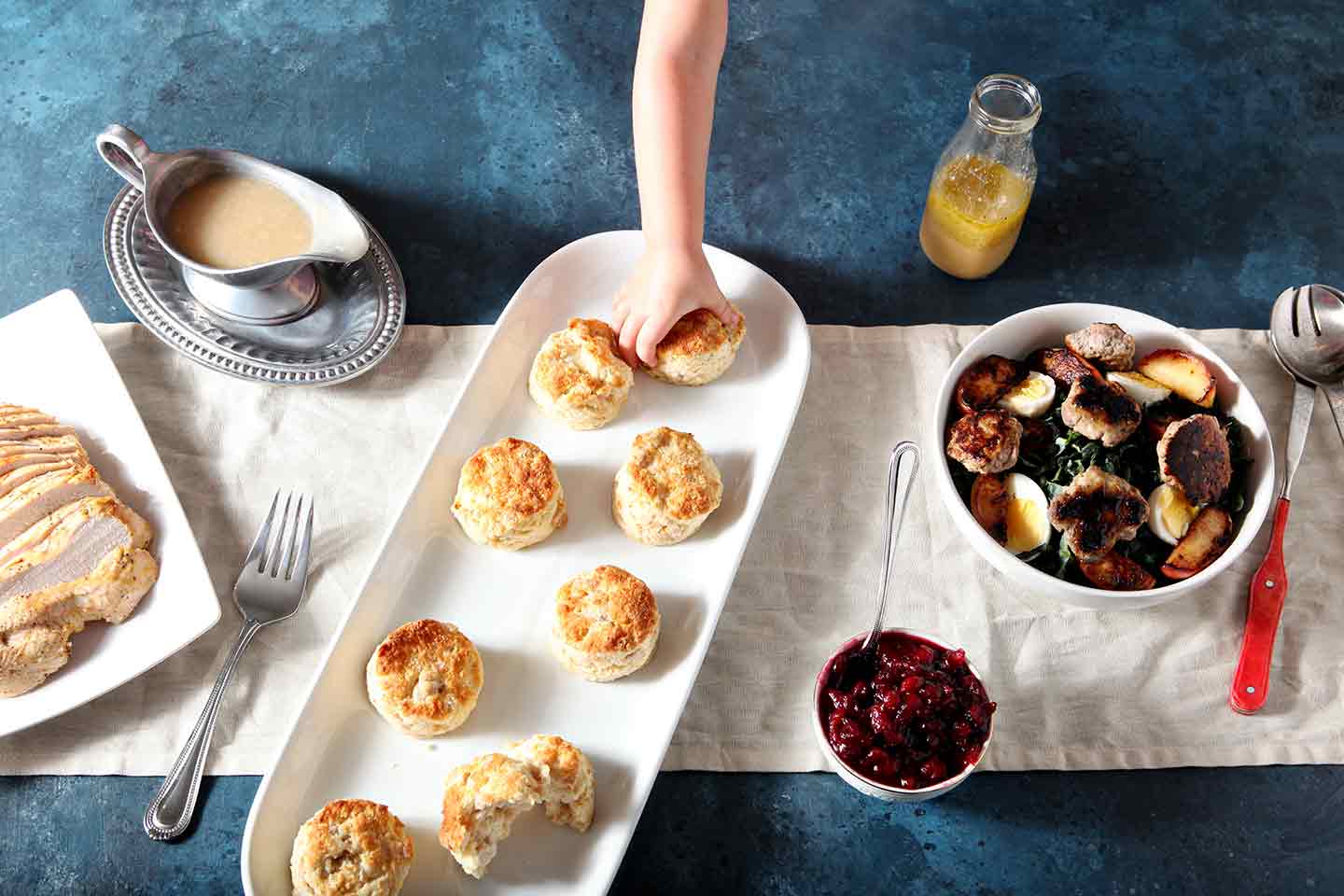 Wow guests by taking traditional Thanksgiving offerings and making them unique during Thanksgiving Brunch. These Thanksgiving Turkey Biscuits and Gravy make the perfect centerpiece. You start with fluffy, buttery biscuits, speckled with roasted turkey breast. Cut them in half and add a slice of turkey with homemade vanilla cranberry sauce before covering and drizzling on the gravy. The perfect entree for any festive brunch!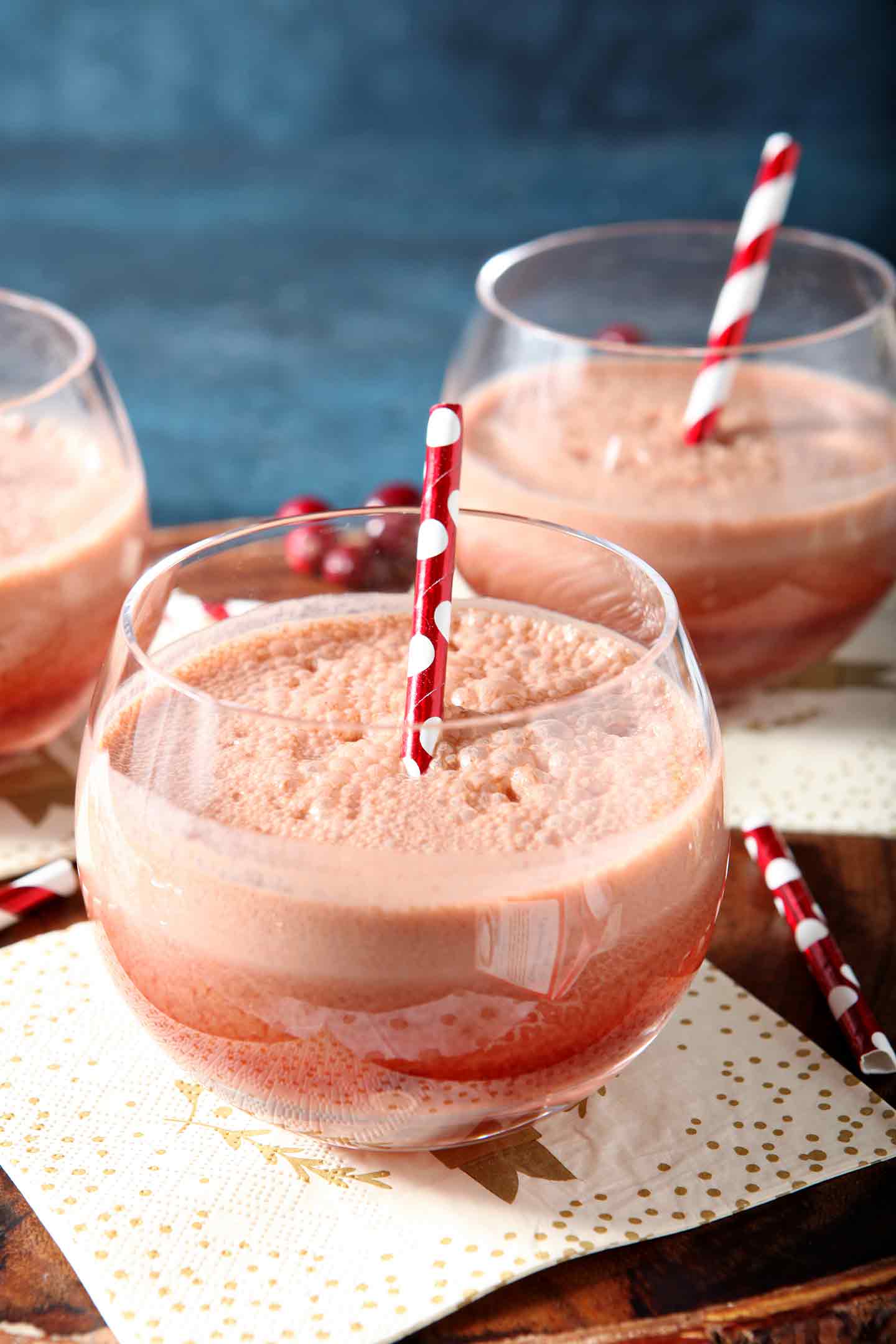 Liven up your coffee with Cranberry Pumpkin Cold Brew Coffee Drink! This wintery coffee drink is perfect in the morning or as a mid-afternoon pick-me-up! Featuring Cold Brew Coffee, nondairy creamer, cranberry juice, pumpkin puree and maple syrup for a little bit of sweetness, this coffee drink sips easily and has a nice tartness from the cranberry. Whether you're a coffee fan or not, this cold brew coffee drink is perfect for sipping!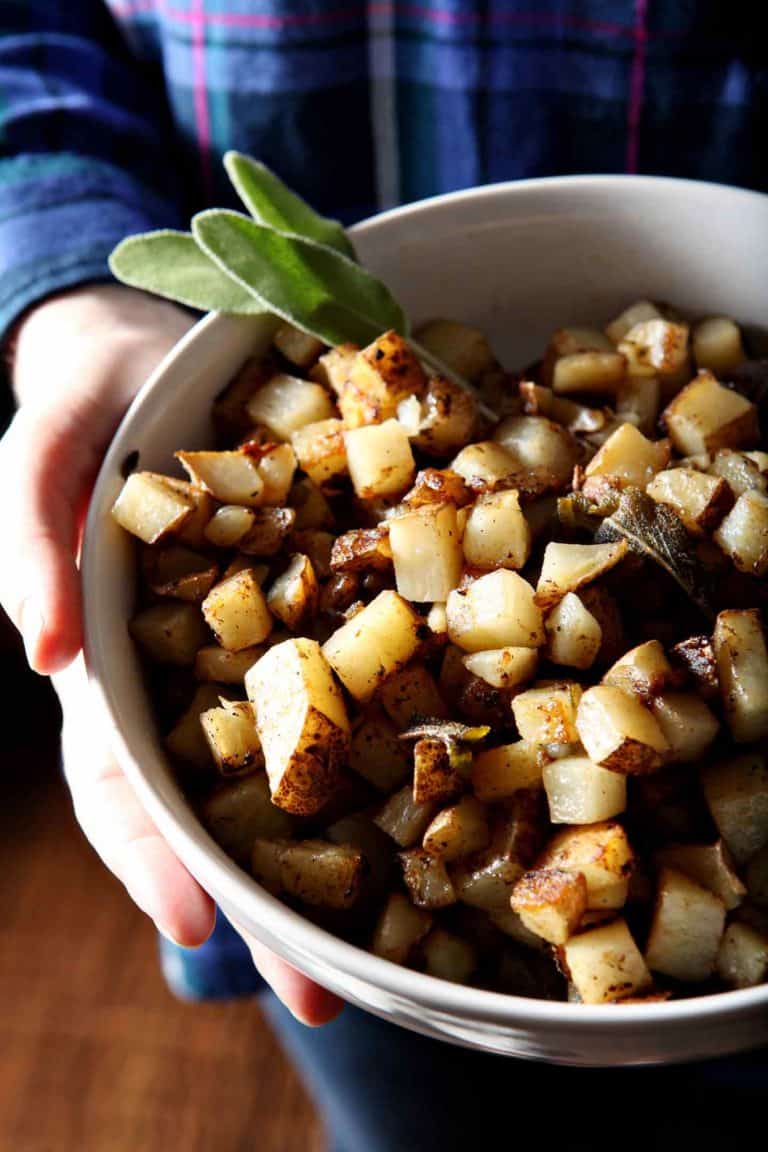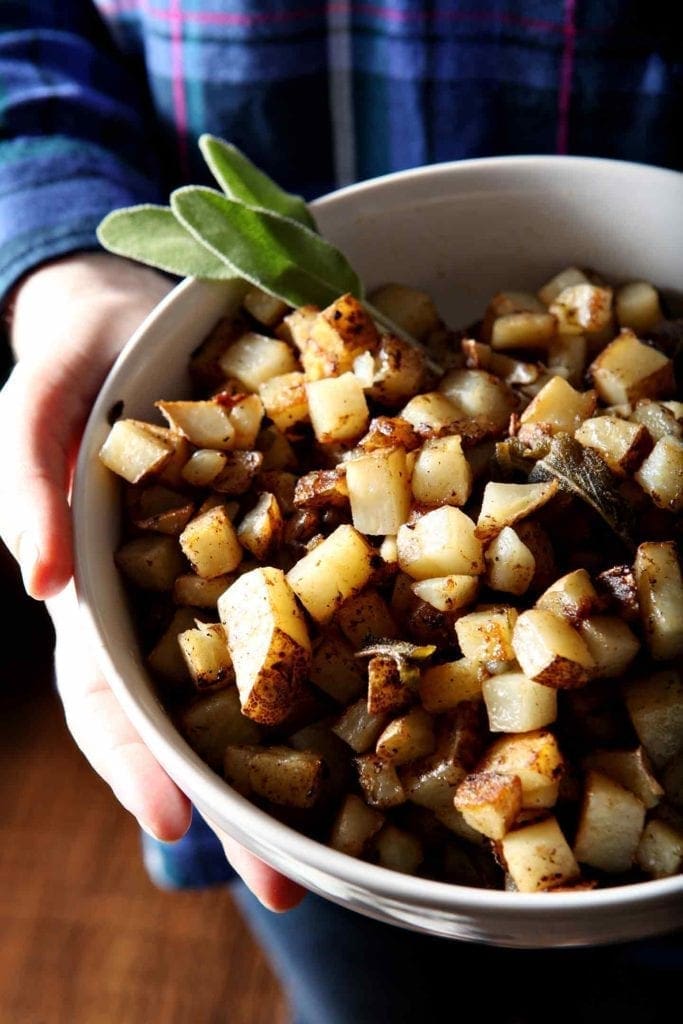 Make any brunch a little fancier by serving decadent Sage Browned Butter Homemade Home Fries! This twist on classic home fries makes for the perfect side dish, can be made in advance and is super delicious for a crowd! Brown butter with fresh sage in a skillet. When the sage has crisped, break it apart, then add diced russet potatoes. Cook until fork tender and crisp on the outside. Serve warm as the perfect holiday (or anytime!) brunch side!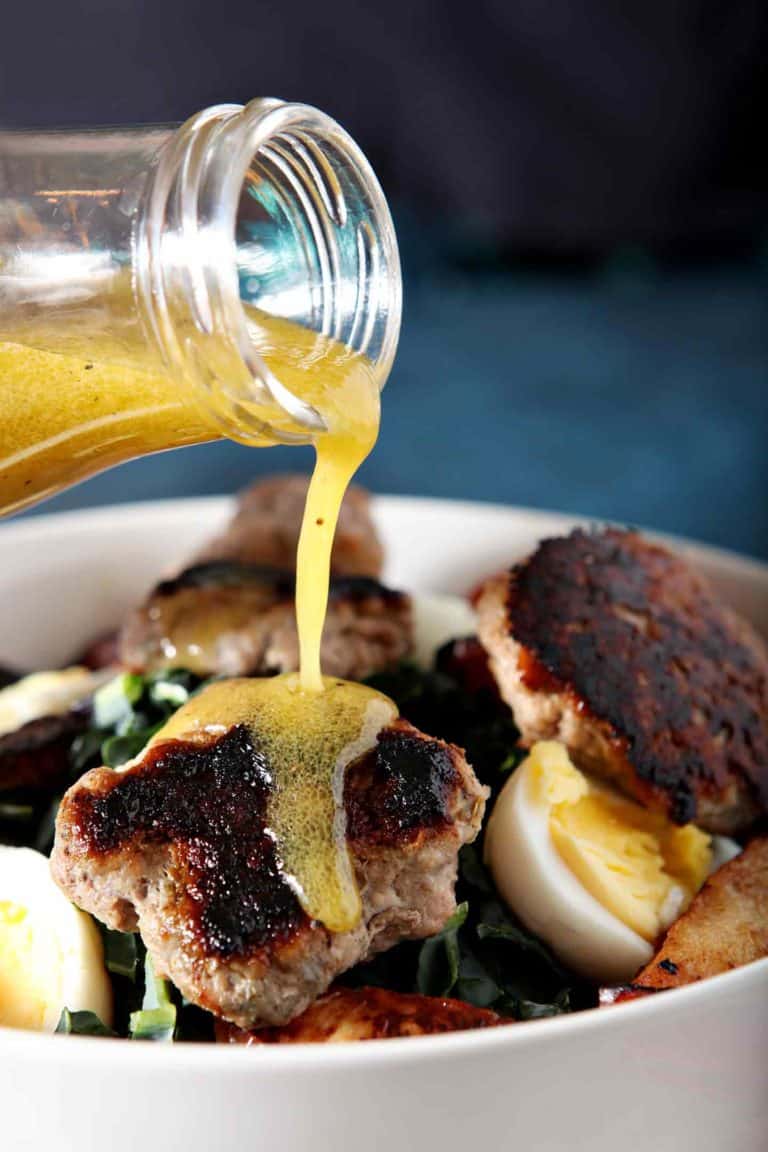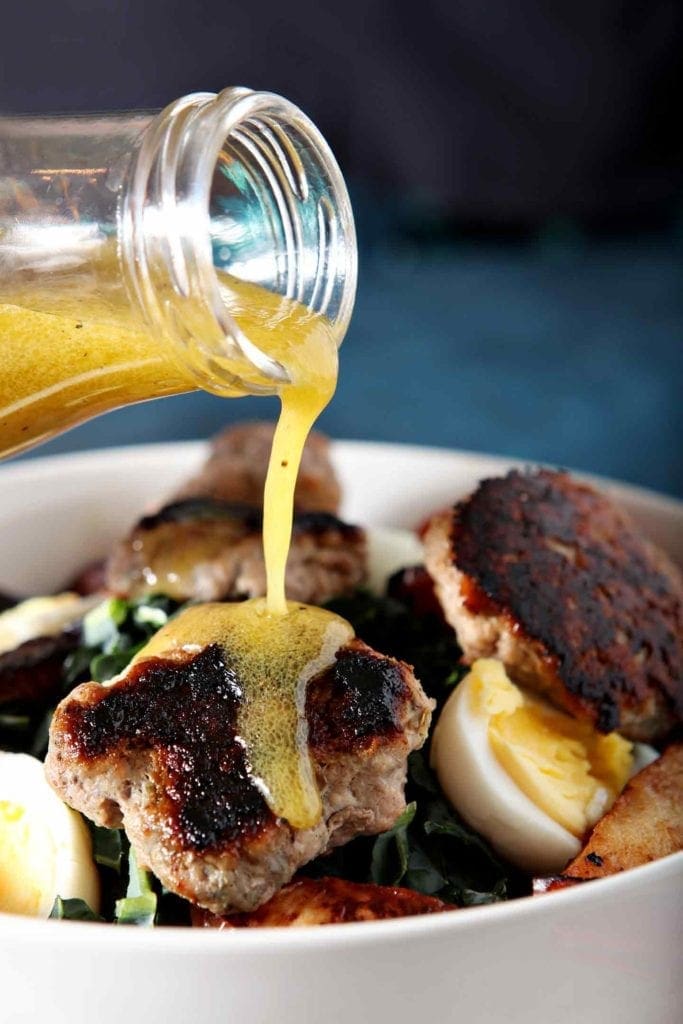 Add GREEN to brunch by whipping up a delightfully hearty Thanksgiving Brunch Salad. This salad, studded with homemade breakfast sausage patties, perfectly hardboiled eggs and caramelized apples, makes a beautiful addition to the holiday table. Topped with a homemade maple dijon vinaigrette, this Thanksgiving Brunch Salad feeds an eclectic crowd (and can be made for vegetarians, too, by serving the sausage on the side) at any brunch gathering!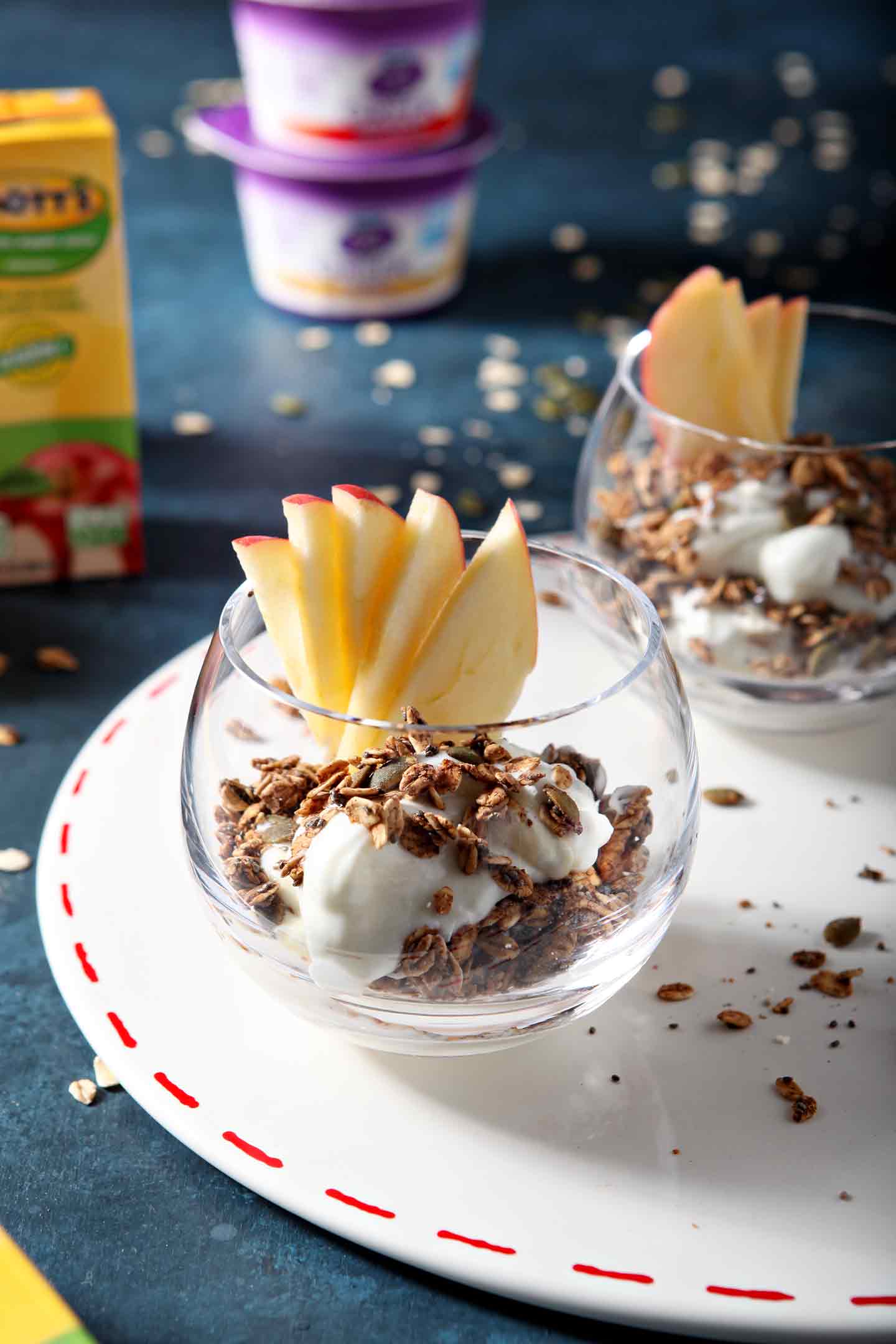 Apple Chai Spiced Yogurt Parfaits make the perfect fall breakfast. Vanilla Yogurt serves as the base for this breakfast and complements the homemade chai spiced granola, which can be made in advance. The morning of, layer the yogurt parfaits and top with apple slices and a drizzle of pure maple syrup! Apple Chai Spiced Yogurt Parfaits are a flavorful, filling breakfast for busy parents, professionals and even kids.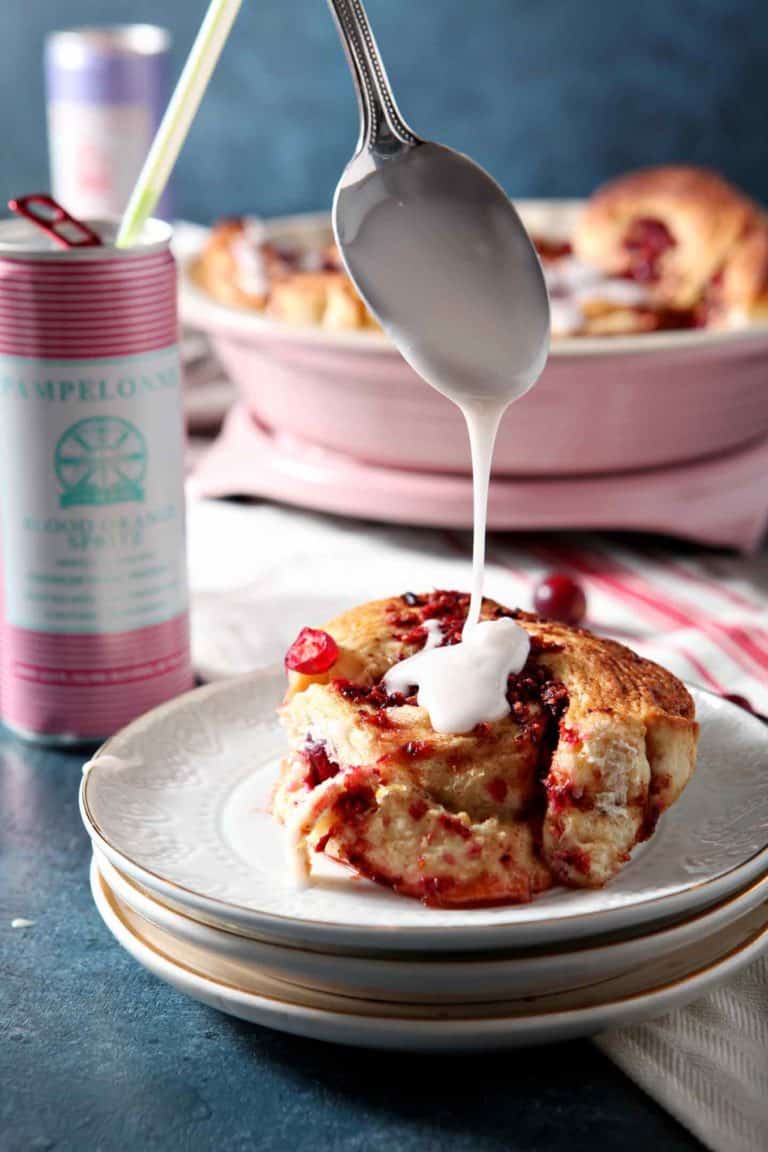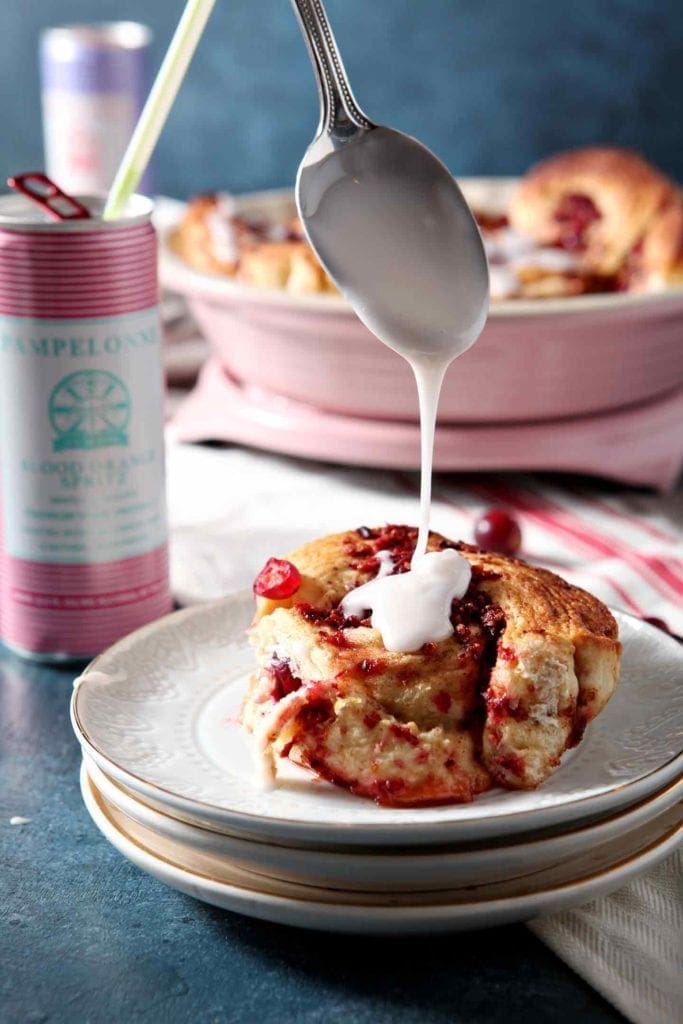 Sweeten up any holiday morning gathering by serving homemade Cranberry Cinnamon Rolls! The dough of these buns is speckled with fresh cranberries, and the gooey cranberry-maple filling adds the right amount of sweetness to this brunch piece de resistance! Topped with a sweet-and-tart Blood Orange Icing, Cranberry Cinnamon Rolls are a festive, one of a kind recipe for Thanksgiving Brunch, Christmas breakfast or any morning that needs pizzazz.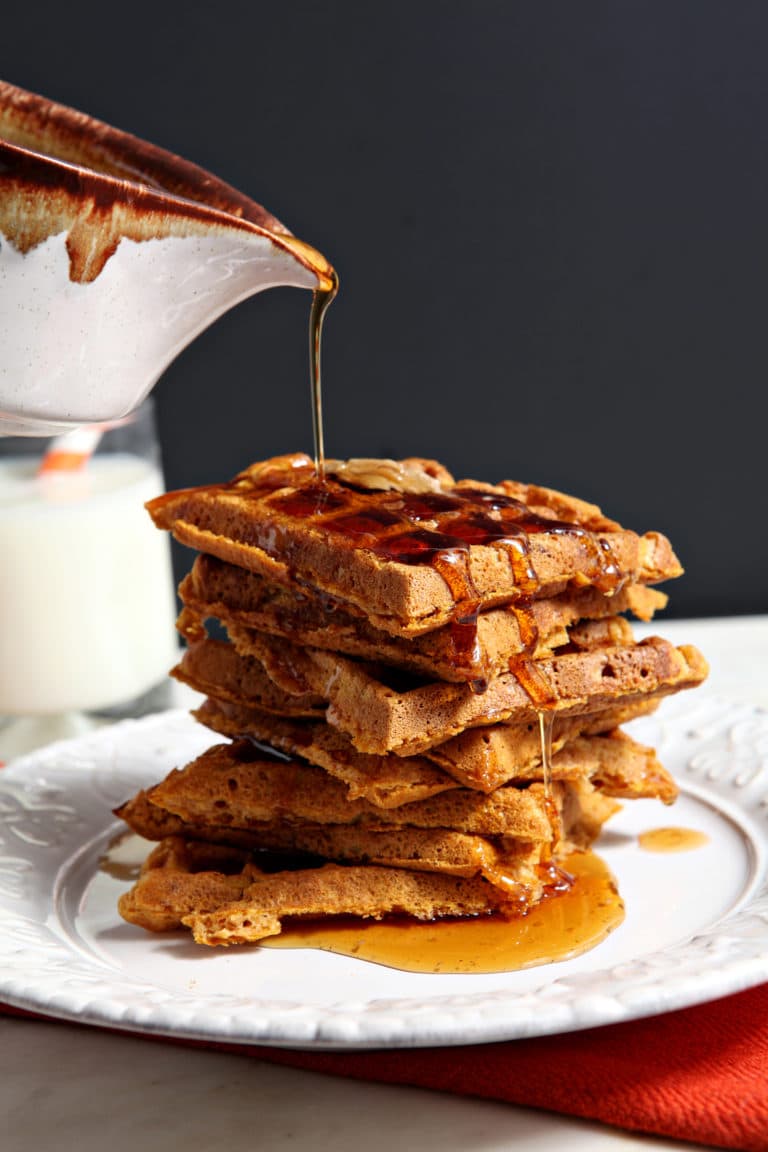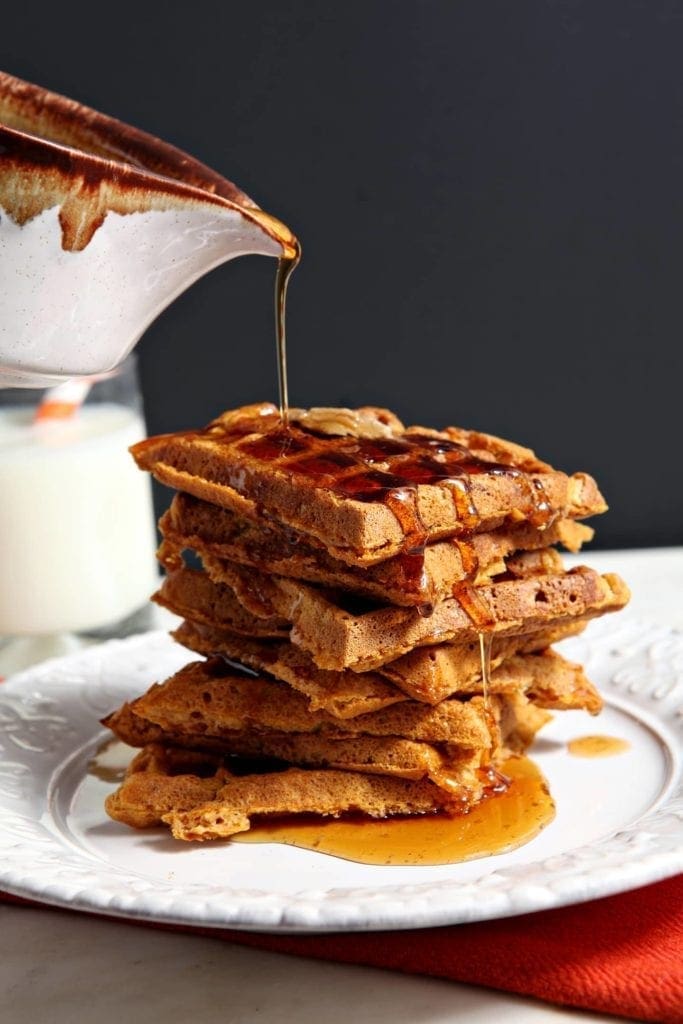 Fluffy pumpkin waffles are the perfect breakfast treat for fall. Topped with a stellar cinnamon maple syrup, these waffles are sure to be a family favorite.
Thanksgiving and Holiday Appetizers
Get the party started with some finger foods this year! Below are some fabulous and scrumptious examples of things to serve to guests before the turkey is carved…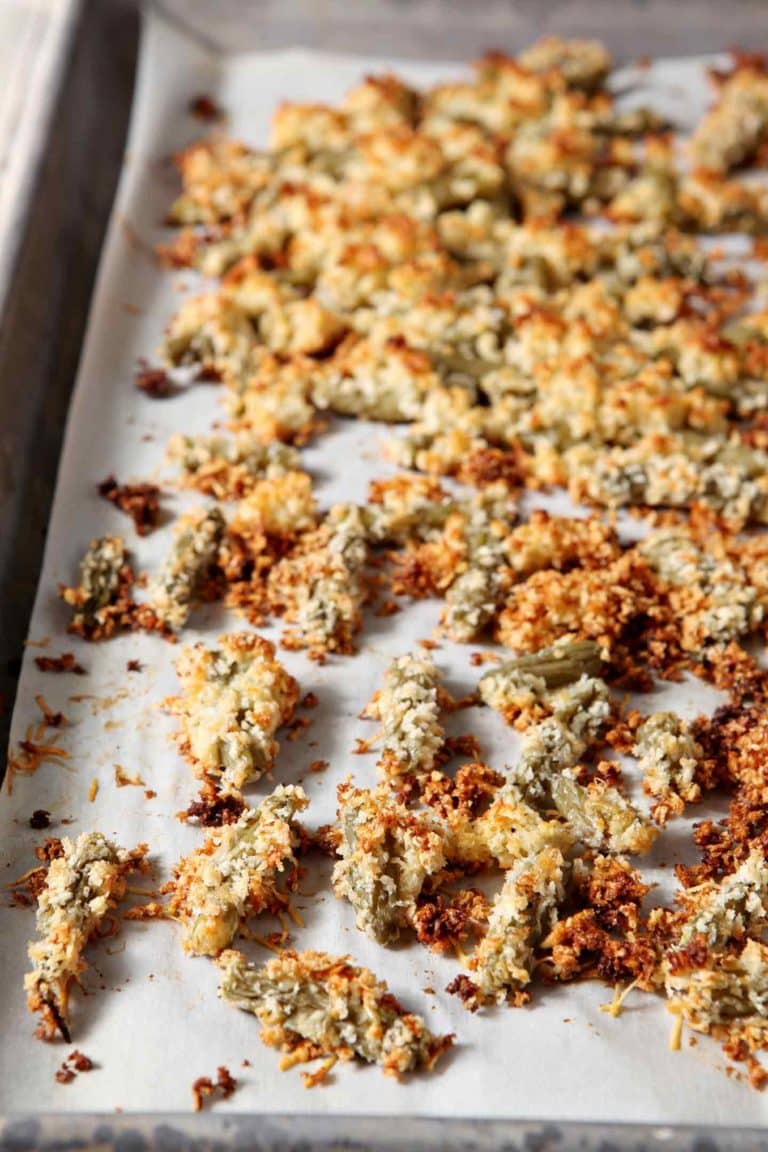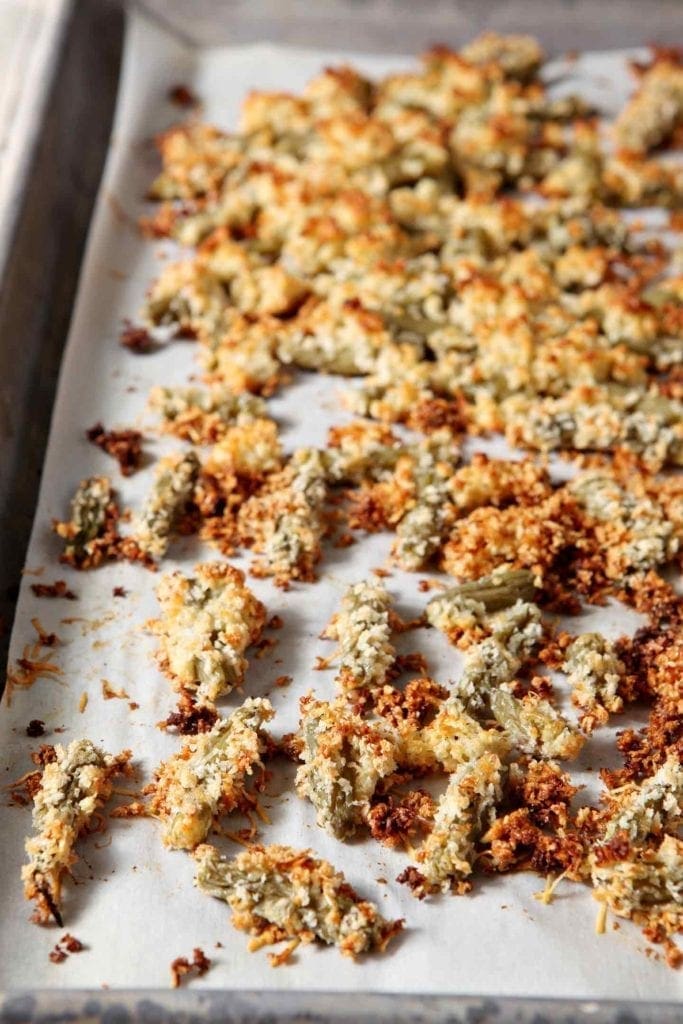 Want to make the ULTIMATE Friendsgiving appetizer? Crunchy Green Bean Casserole Bites with a Creamy Dipping Gravy is the recipe you're looking for! Transform traditional green bean casserole ingredients – Green Beans, Cream of Mushroom Soup and chicken broth – into a handheld appetizer and dipping gravy that are sure to wow. Ready in less than 50 minutes, these easy bites are scrumptious!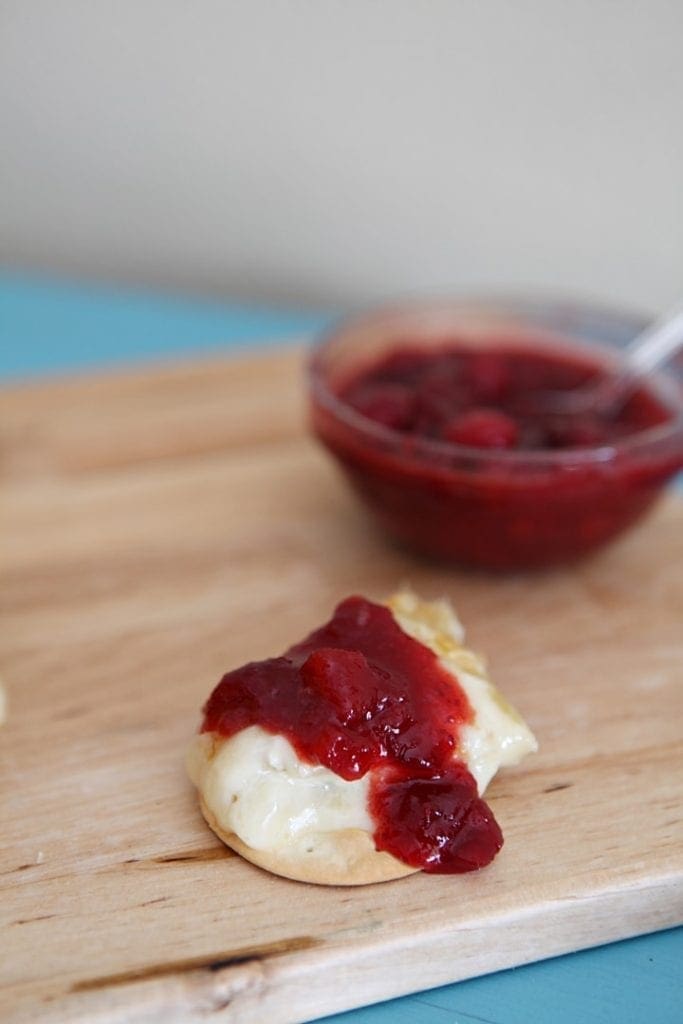 Creamy, gooey Brie is baked inside Puff Pastry, then slathered with a tart homemade Cranberry Chutney to make the perfect Thanksgiving appetizer! Baked Brie with Cranberry Chutney is a perfect Thanksgiving dish… and the chutney pairs well with your holiday entree, so be sure to use the additional chutney to serve with Thanksgiving dinner.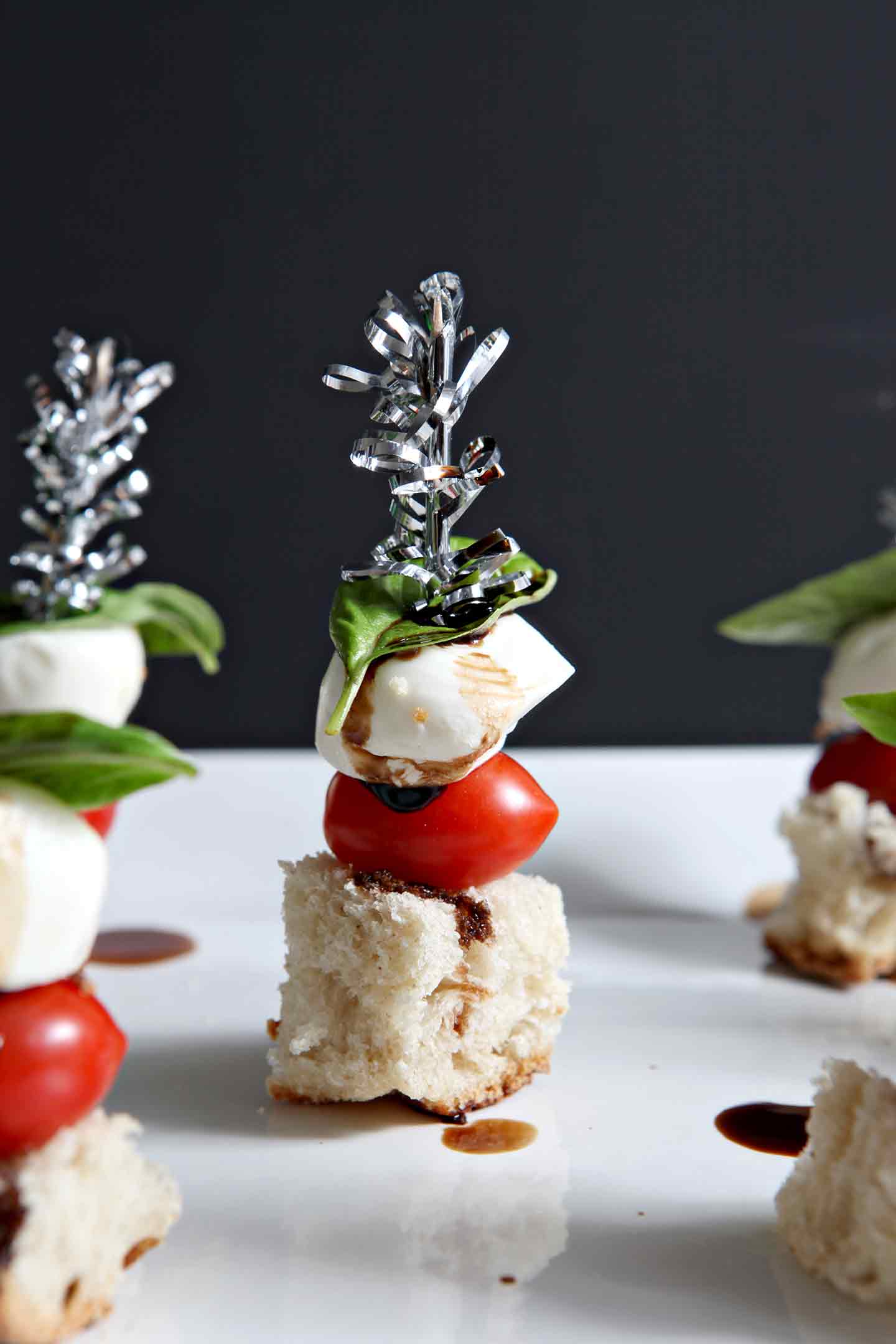 Caprese Skewers are the perfect easy appetizer to make for a crowd this holiday season! Crusty ciabatta bread serves as the base. Grape tomatoes, small mozzarella balls and fresh basil are layered onto the bread, then skewered with a festive toothpick. To finish the dish, drizzle reduced balsamic vinegar on top, and enjoy! Red and green, these simple but delicious Caprese Skewers are sure to be a winner at parties this season… and any season!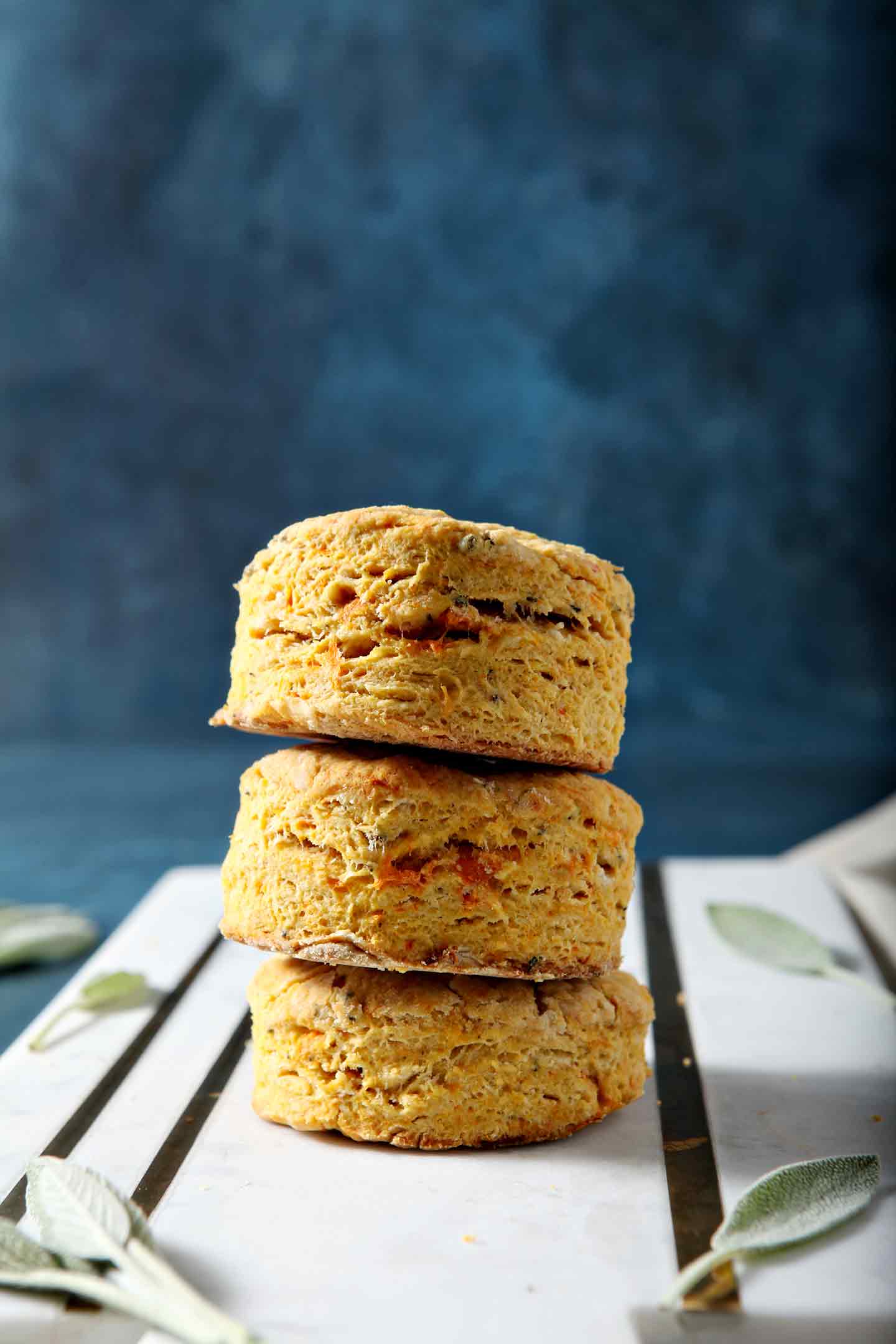 Bake Sage Sweet Potato Olive Oil Biscuits for an autumnal dinner, Thanksgiving or a holiday meal! These vegan biscuits are a simple baked good that celebrates fall flavors. Fresh sage and sweet potato complement the olive oil with rich savory flavors, and once these ingredients come together, the biscuits are so delicious. Sage Sweet Potato Olive Oil Biscuits are a new family favorite!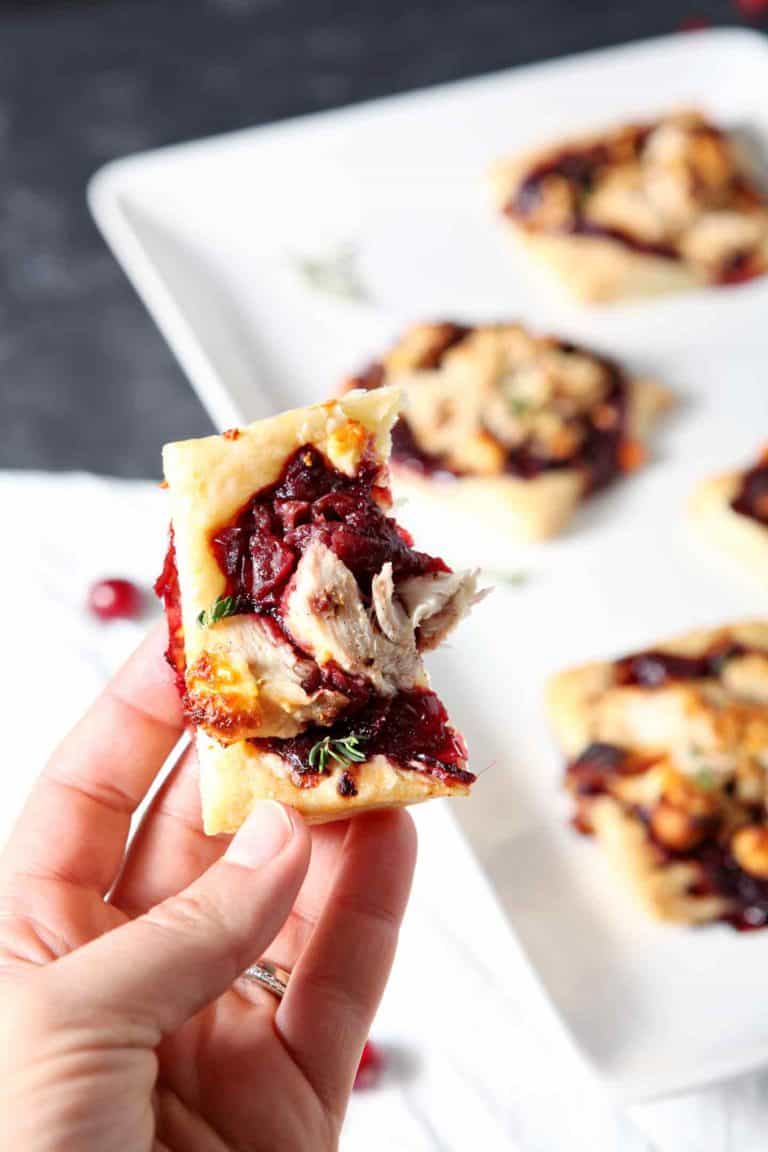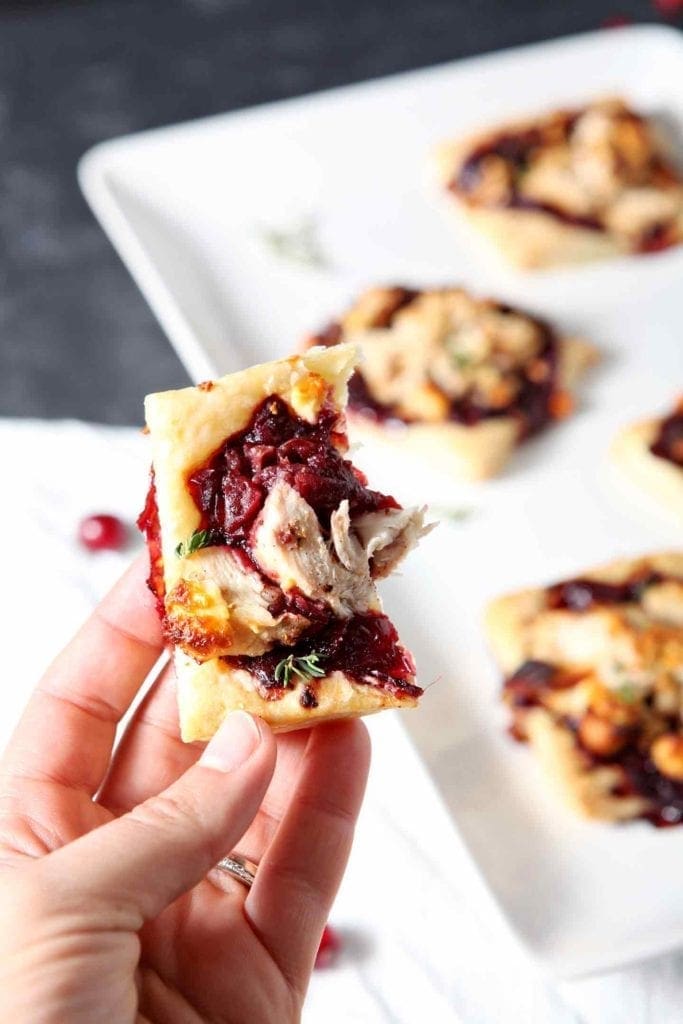 Spread holiday cheer by baking delectable Cranberry Turkey Puff Pastry Tartlets for your friends and family! These tartlets, filled with tart cranberry sauce, spicy Cajun turkey breast and salty feta cheese, sing of the season's flavors. Serve the tartlets warm with a sprinkling of fresh thyme sprinkled. Perfect for a party, Cranberry Turkey Puff Pastry Tartlets are sure to be a crowd pleaser at any get-together this winter!
Fall-Centric Side Dishes That Also Work at Thanksgiving
Below are some of our all-time favorite side dishes. Whether you make them to pair with a regular 'ol dinner or to serve at the Thanksgiving table, they're a winner!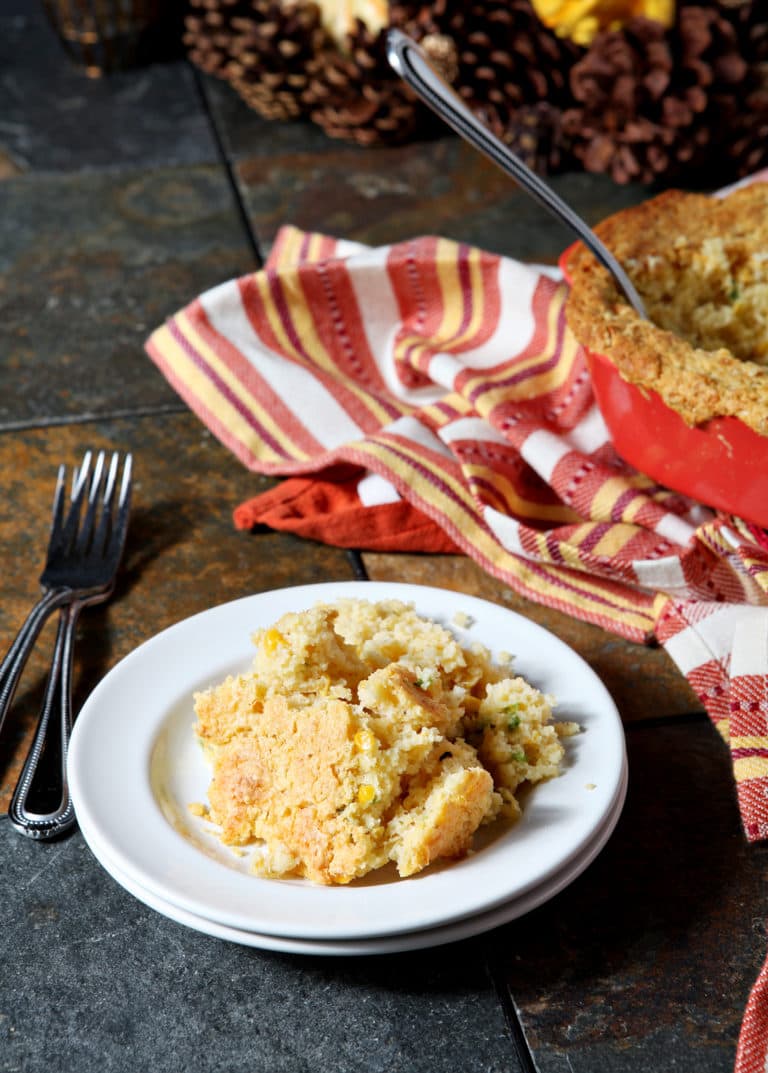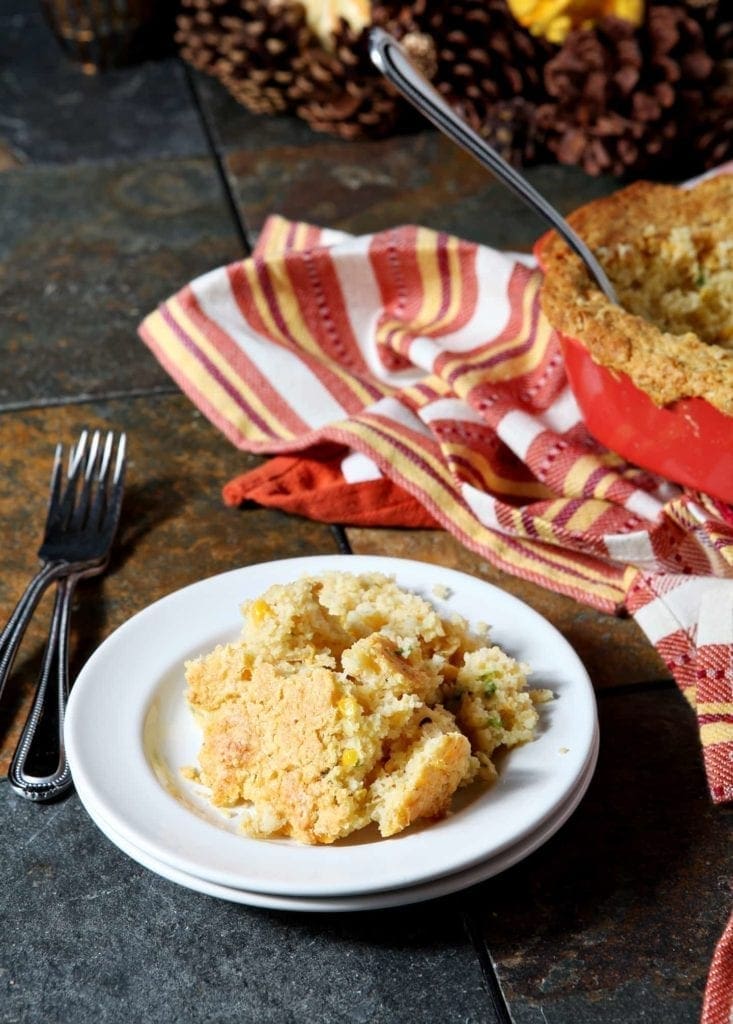 Creamed Cornbread Casserole is a Southern classic and a decadent casserole for the Thanksgiving table. Creamed corn is combined with the ingredients for homemade sweet cornbread and a jalapeño to create this spicy, creamy corn-centric dish.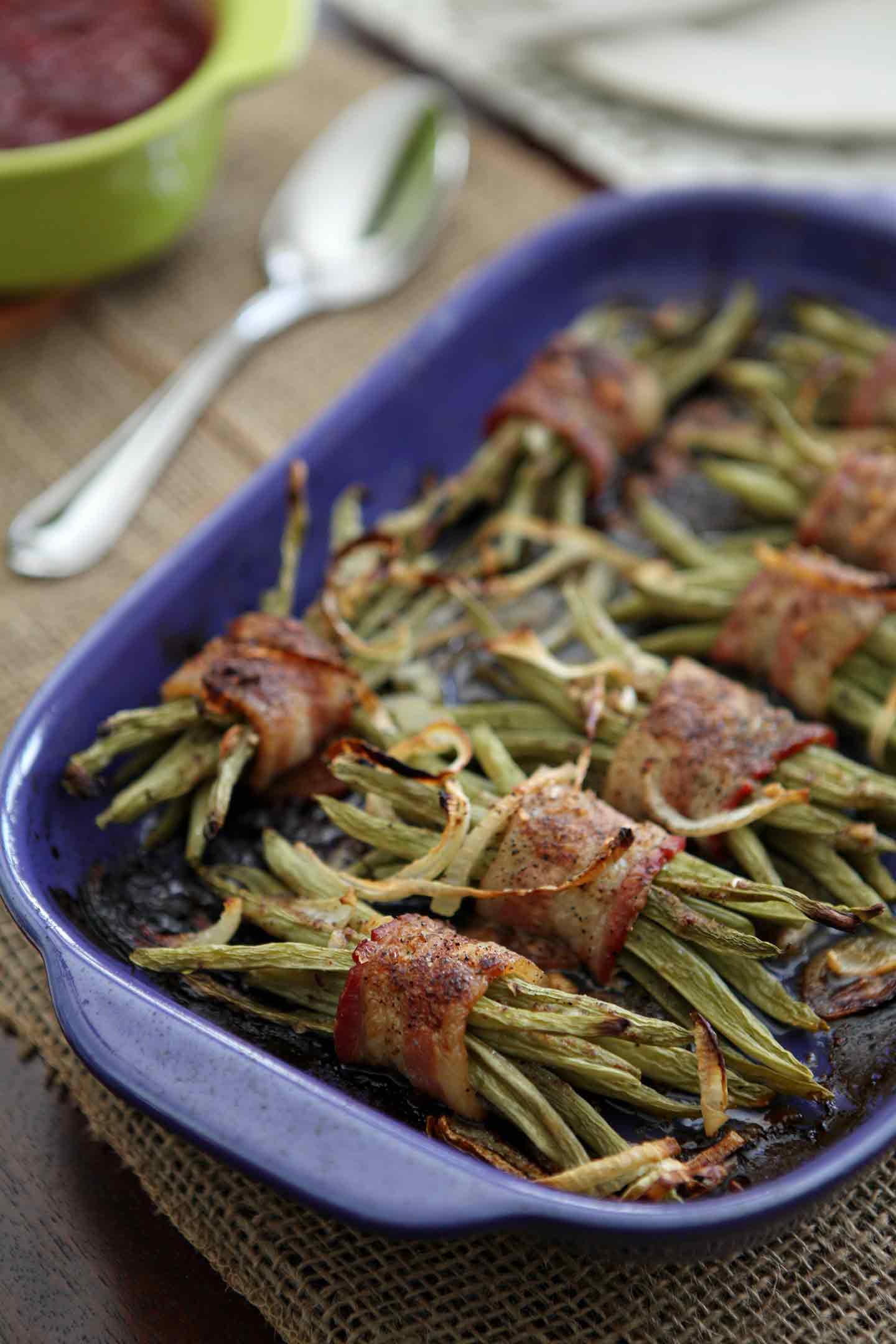 Green Bean Bacon Bundles make the BEST fresh Thanksgiving side dish! Wrap small bundles of fresh green beans in strip of bacon. Whip up a homemade mustard vinaigrette, then brush the green bean bundles with the vinaigrette. Bake this side dish until the bacon has cooked through. These Green Bean Bacon Bundles are sure to be a winner at this year's Thanksgiving table!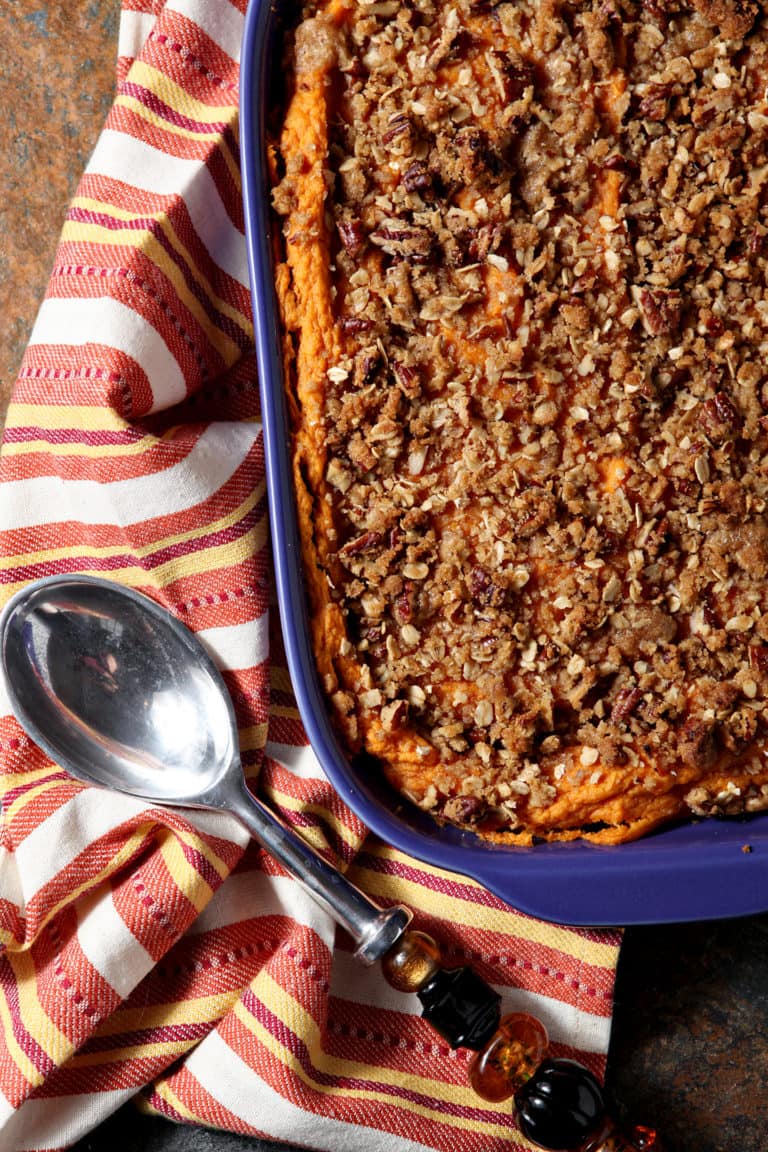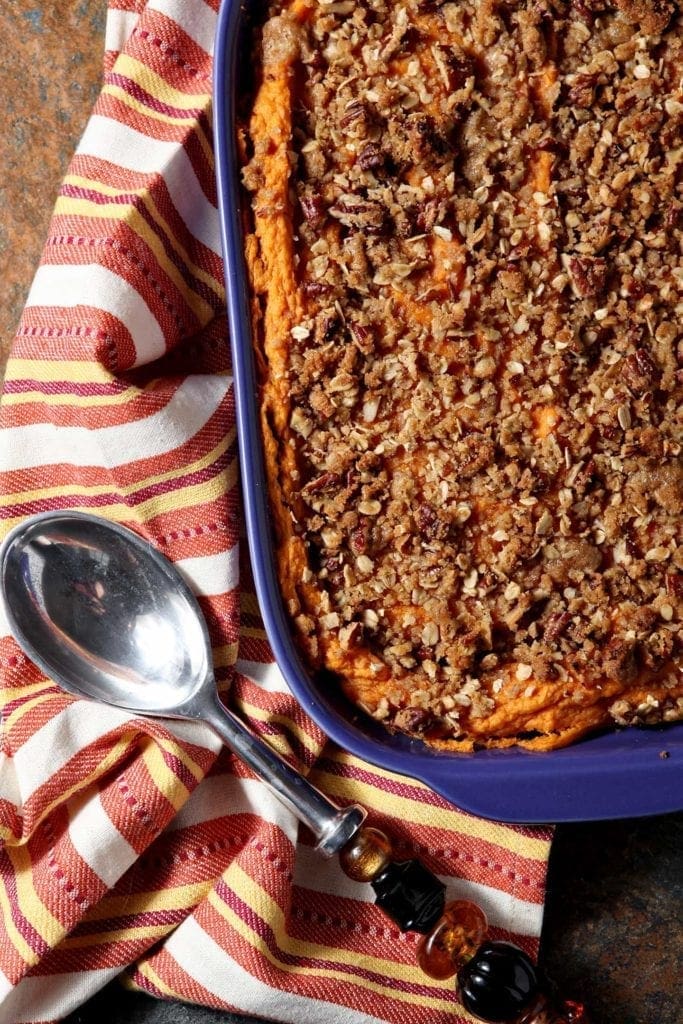 Knock the socks off your guests with this slightly sweet Bourbon Sweet Potato Casserole, covered with a crunchy streusel topping. The bourbon sings, the sweet potatoes are light and creamy, and the streusel topping adds texture to this take on a Thanksgiving classic.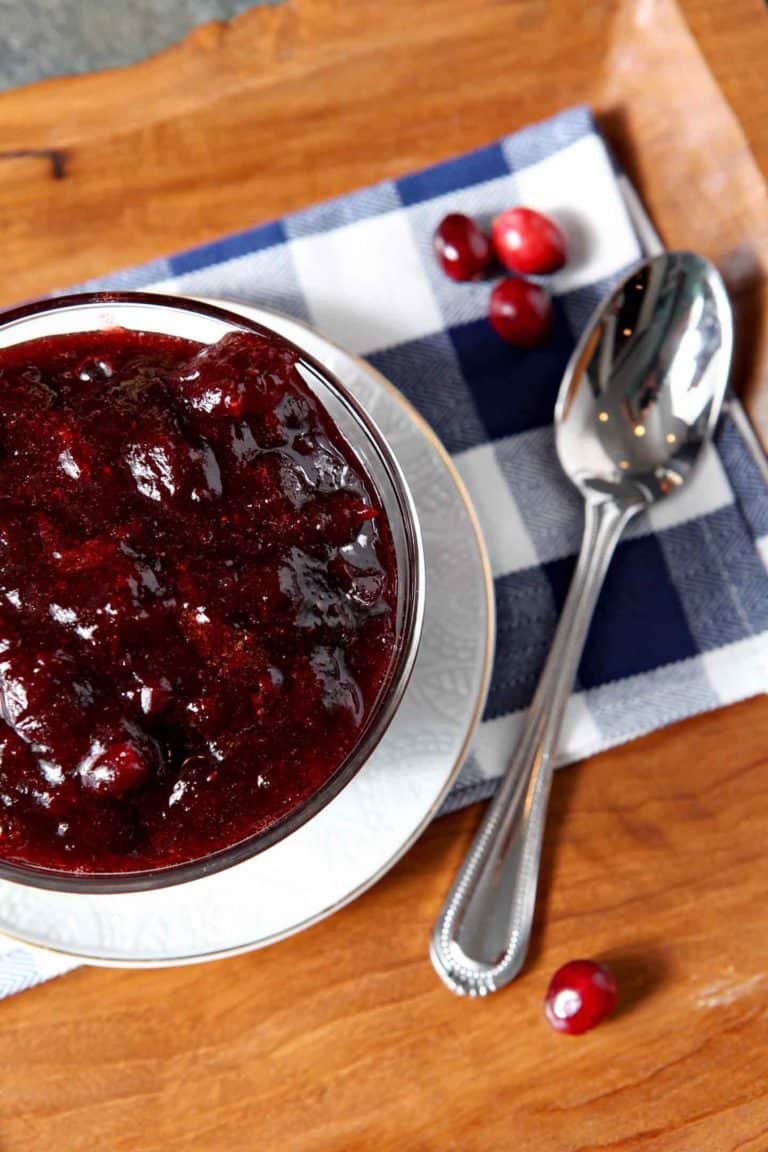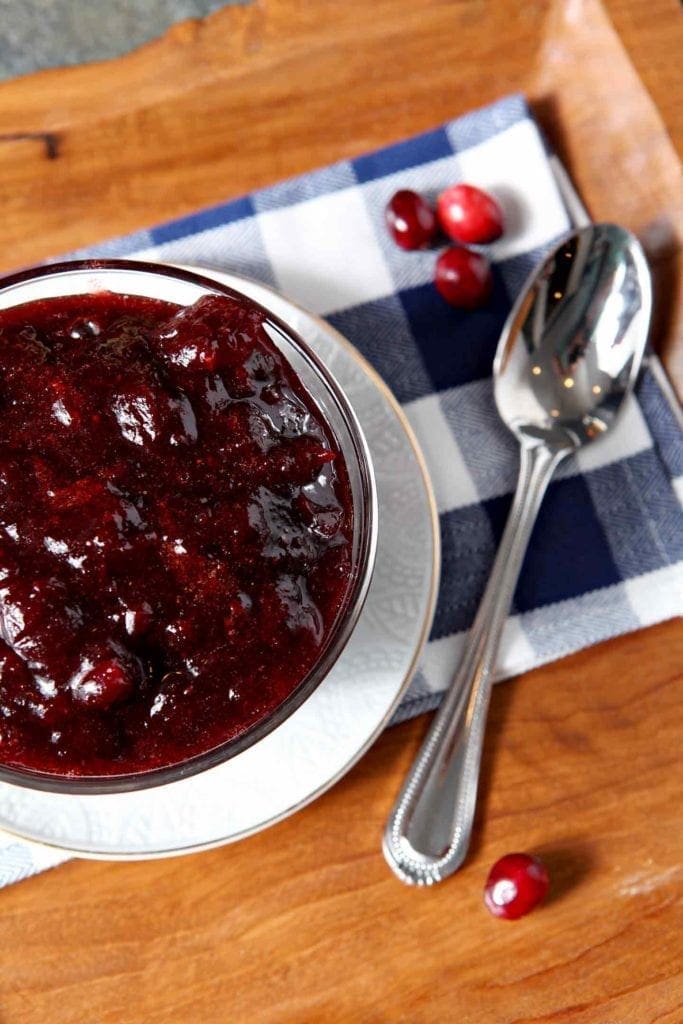 Sweet and spicy, Drunken Cranberry Sauce pairs perfectly with a traditional holiday dinner of turkey, gravy and stuffing. Ready within 15 minutes, this lightning fast side dish adds sweetness to a meal. Fresh cranberries cook with spiced rum, orange juice and brown sugar to make this delightful recipe. Drunken Cranberry Sauce is what you'll want to serve at the Thanksgiving, Christmas and holiday party tables!
Thanksgiving Desserts
Because no Thanksgiving gathering is complete without a sweet treat at the end…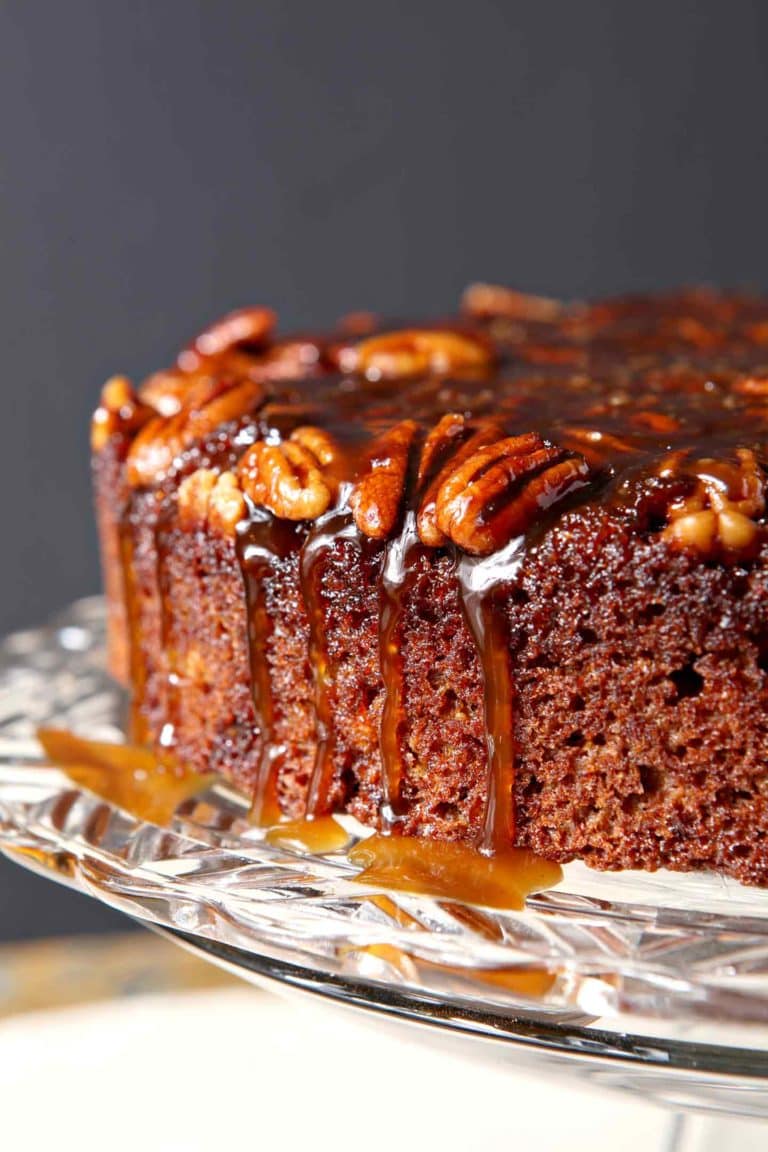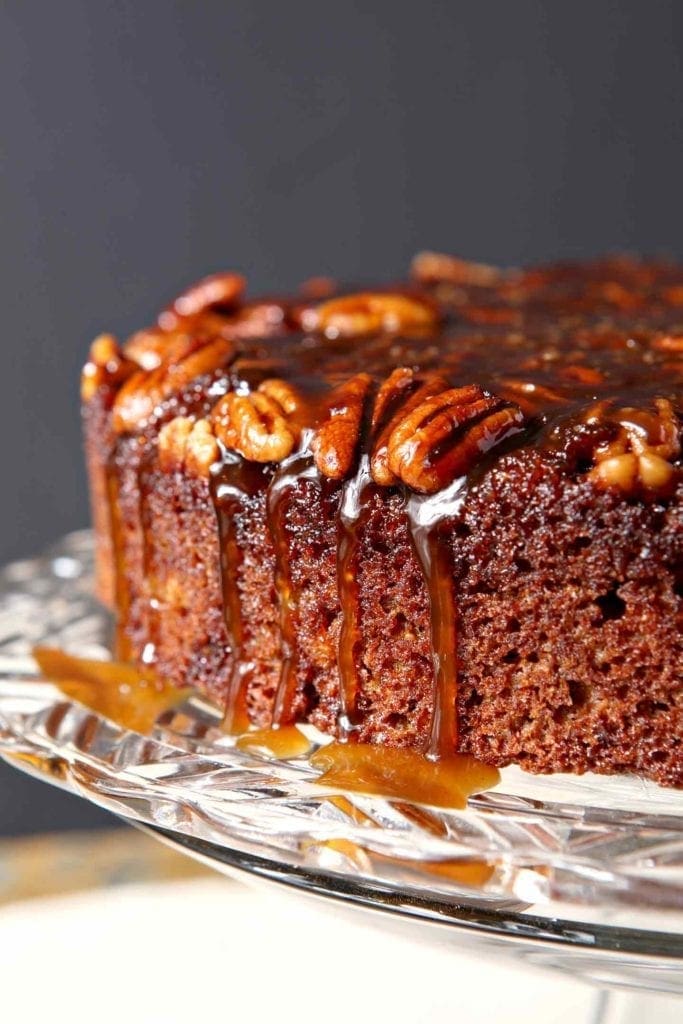 Combine two favorite fall flavors to make the ULTIMATE Thanksgiving dessert: Praline Pumpkin Upside Down Cake! Bourbon pralines create the base/top of this cake, then pecans add decoration. Once the pecans are in place, pour the thick pumpkin cake batter into the cake pan, and bake! Flip after removing from the oven and free from the pan, then drizzle with bourbon caramel sauce for the finishing touch. This cake is decadently moist and perfect!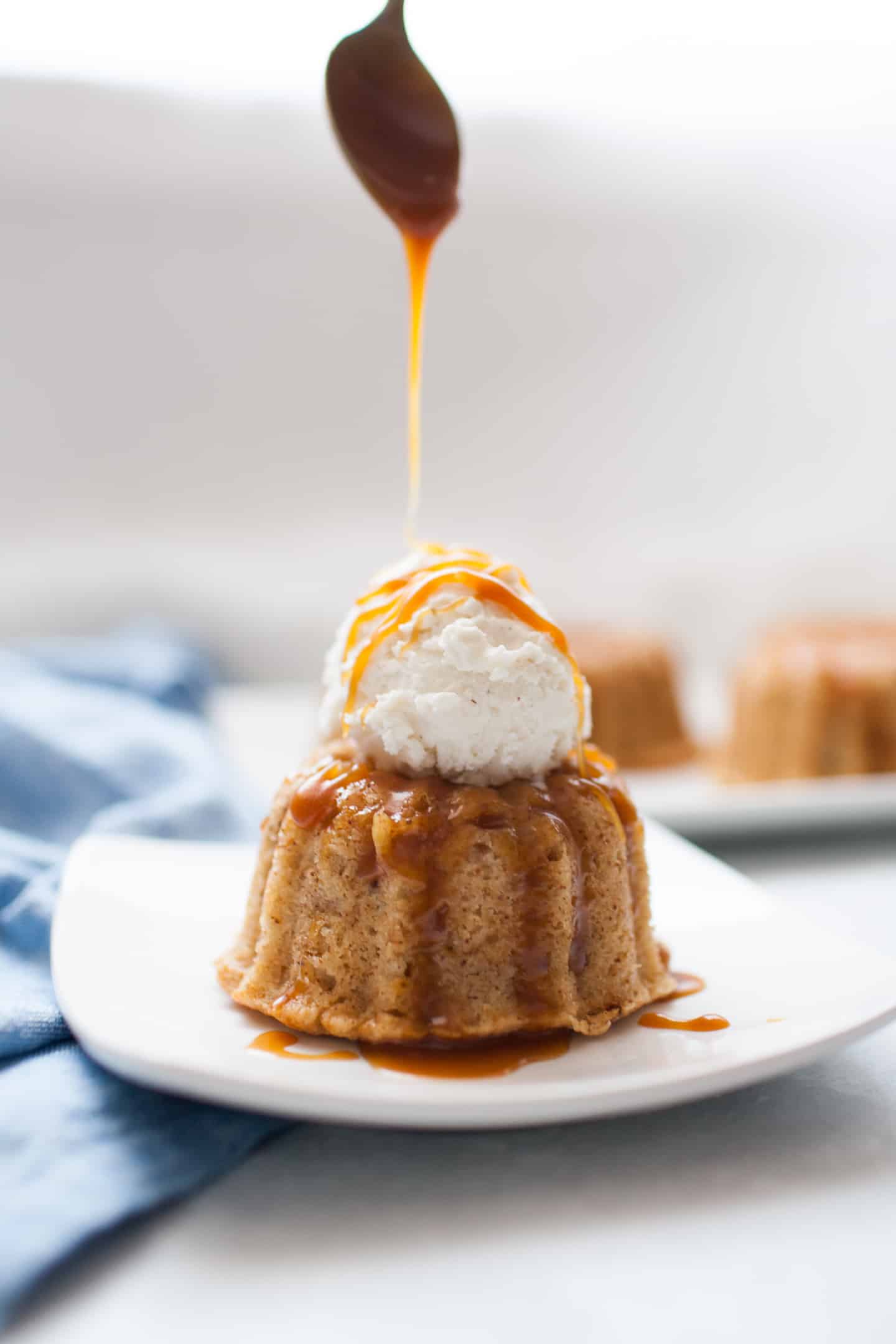 Looking for the perfect fall dessert to bake this season? Mini Apple Spiced Rum Cakes absolutely perfect! This twist on pound cake is made with fall spices like cloves, ginger and allspice, and jazzed up with the addition of spiced rum and crisp apples. Serve it with a homemade spiced rum caramel sauce and top with a scoop of vanilla bean ice cream for the ultimate decadent autumnal dessert.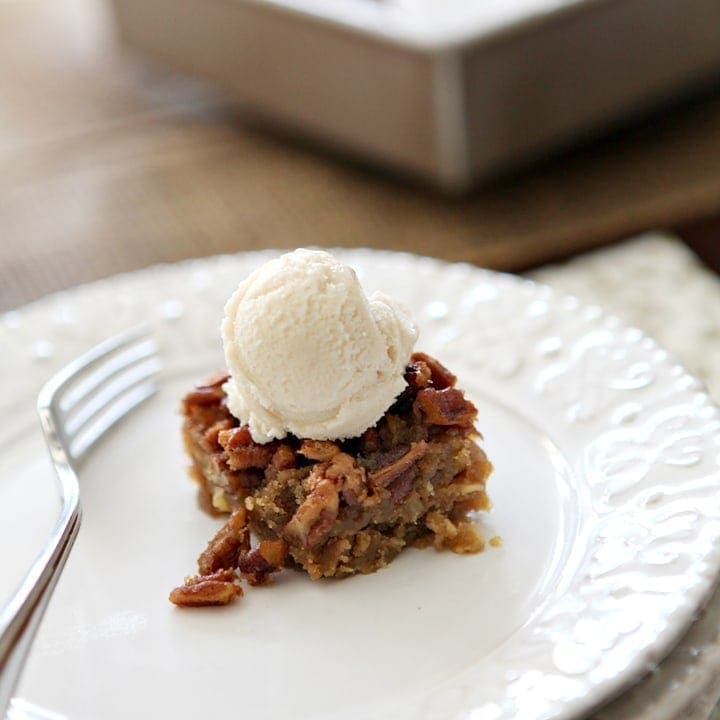 Slightly sweet and wonderfully decadent, Drunken Pecan Pie Bars taste like the favorite holiday pie… elevated. Bourbon adds a unique caramel flavor to this boozy spin on pecan pie. Start with a buttery homemade crust, then pour in a drunken pecan pie mixture before baking until done. Serve warm with a scoop of your favorite vanilla ice cream! These Drunken Pecan Pie Bars are a mouthwatering way to end any Thanksgiving or holiday feast.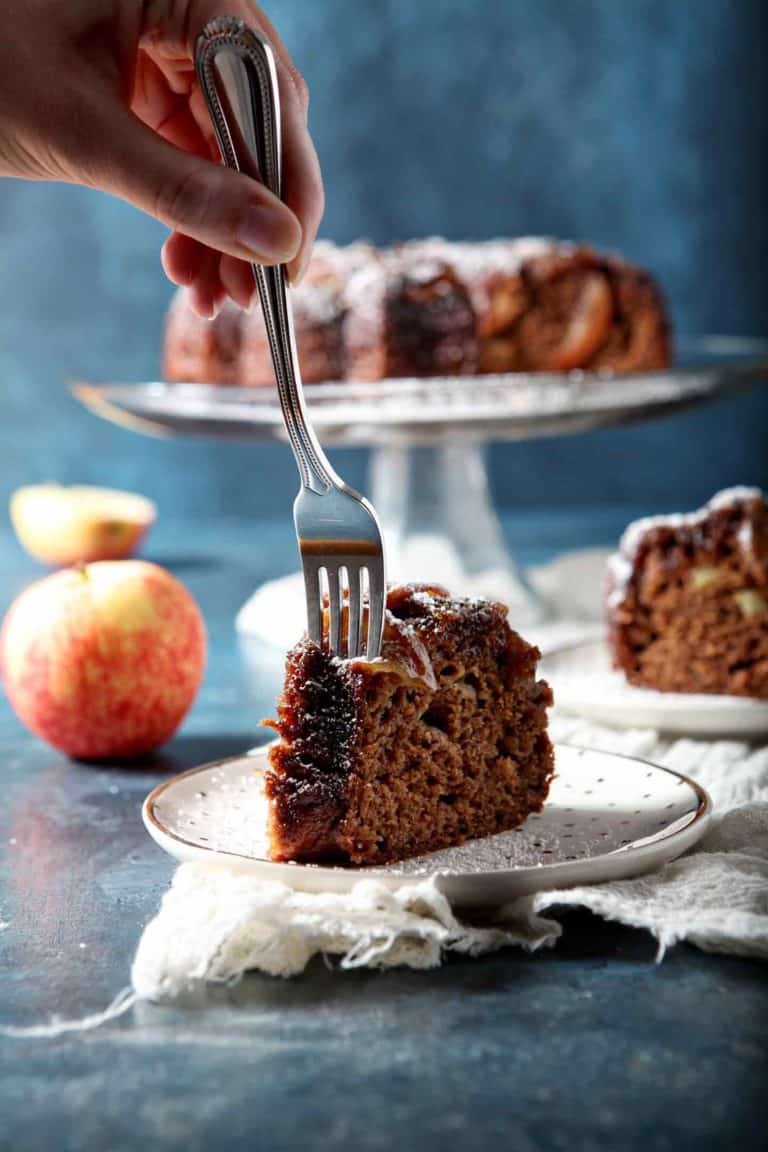 Celebrate fall flavors and cooler temperatures by baking an Spiced Apple Upside Down Cake with Bourbon Caramel Glaze! Apple-filled and bursting with cinnamon, ginger and allspice, this boozy cake is sure to be loved when served to family, friends or guests. Perfect for a dinner party, a holiday shindig or even the showstopping Thanksgiving dessert, this Spiced Apple Upside Down Cake with Bourbon Caramel Glaze is a cake the whole family can love.
Fall/Winter Cocktails and Mocktails
Any festive gathering deserves a cocktail… or a mocktail! Below, I've included some of our favorite seasonal flavors, including cranberry, pecan, pomegranate and pumpkin!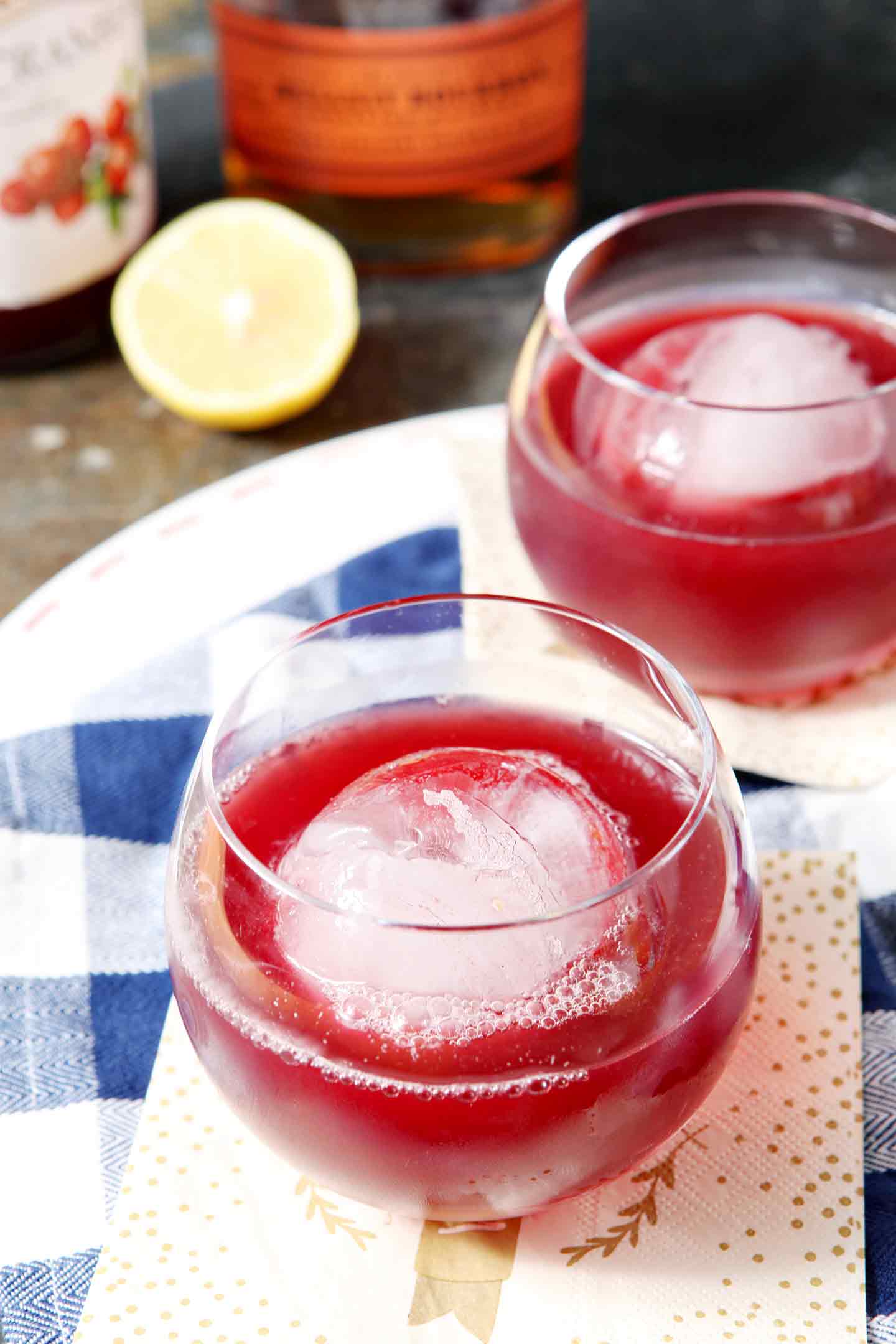 Looking for a unique bourbon drink to enjoy during Thanksgiving, Christmas and other winter holidays? 100% pure cranberry juice mixes with bourbon, freshly squeezed lemon juice and homemade simple syrup to create this winter-flavored cocktail, entitled The Blizzard. Serve with frozen cranberries or ice, and enjoy this slightly sweet bourbon drink during the chilly months.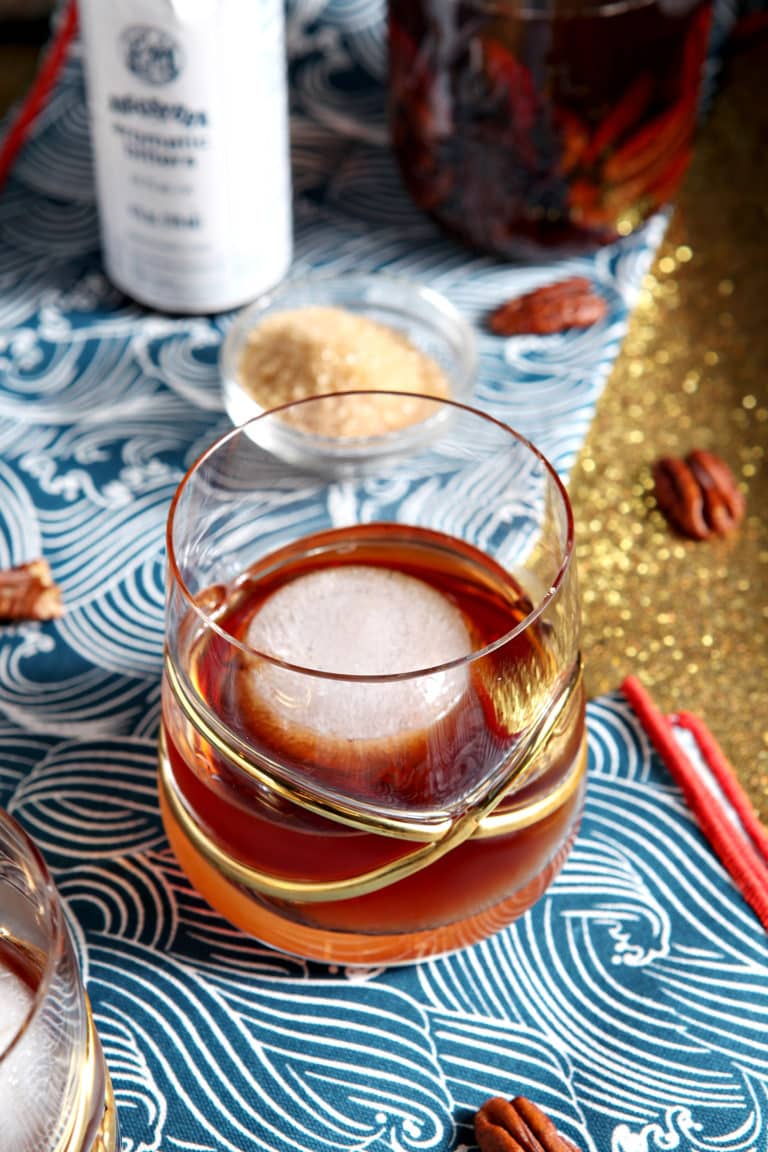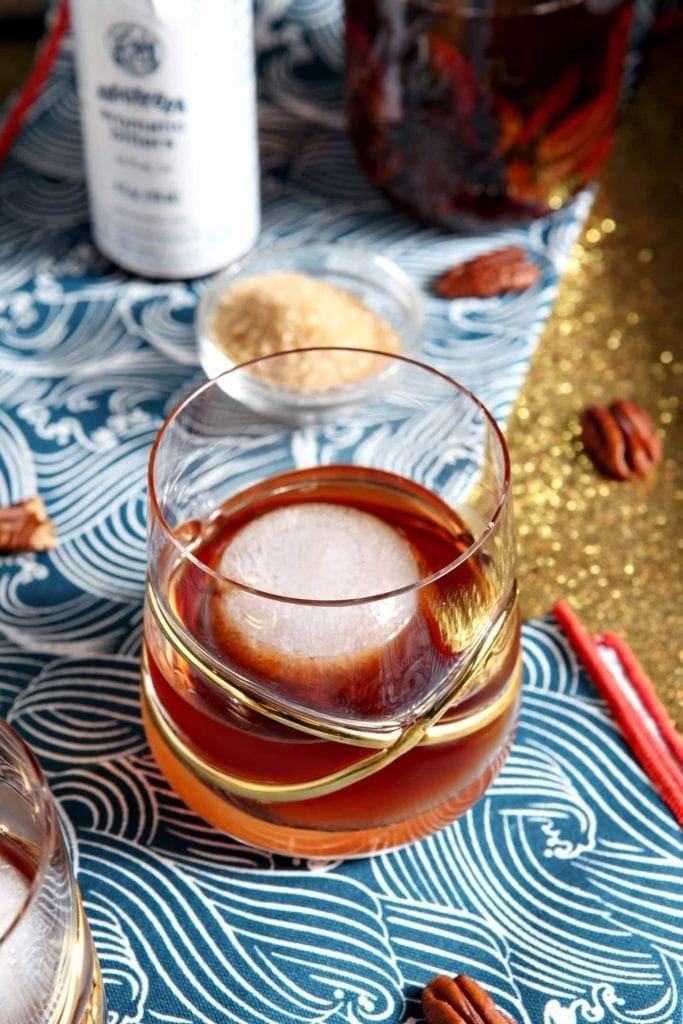 A seasonal twist on the classic whiskey cocktail, the Toasted Pecan Old Fashioned is a perfect cocktail for a chilly winter night. Toasted pecans soak in whiskey for days before the infused alcohol is poured atop a sugar and bitter mixture to make an Old Fashioned.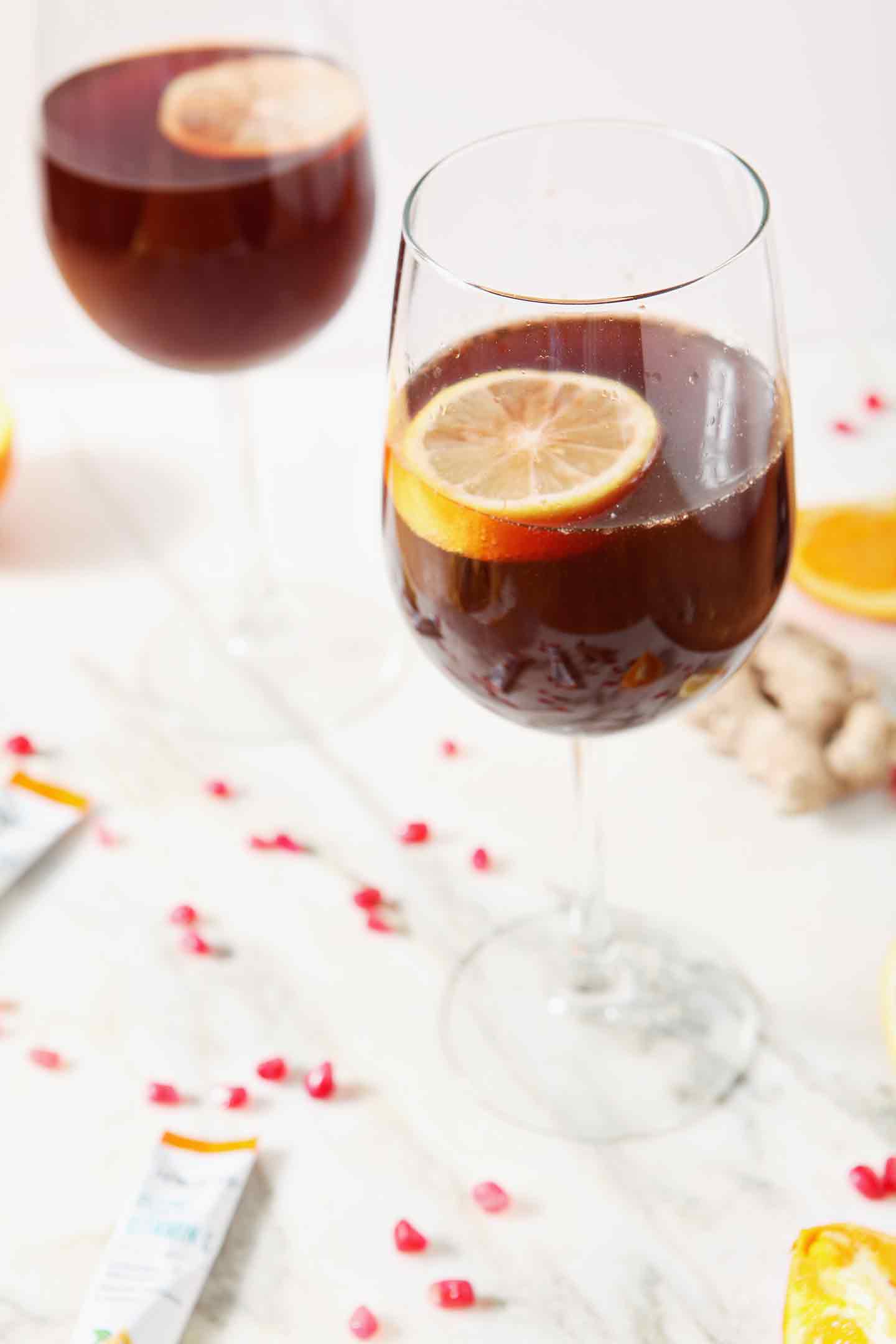 Get vitamin C and enjoy a tasty drink at the same time! Four-ingredient Pomegranate Ginger Orange Sparkling Mocktails are the perfect way to do both. Featuring Vitamin C Fizzy Drink Packets, these mocktails are easily made for an individual or a crowd. This drink offers 1000 mg of vitamin C to offset upcoming flu and cold season. Perfect for the holidays, Pomegranate Ginger Orange Sparkling Mocktails are a fun, delicious sipper for all!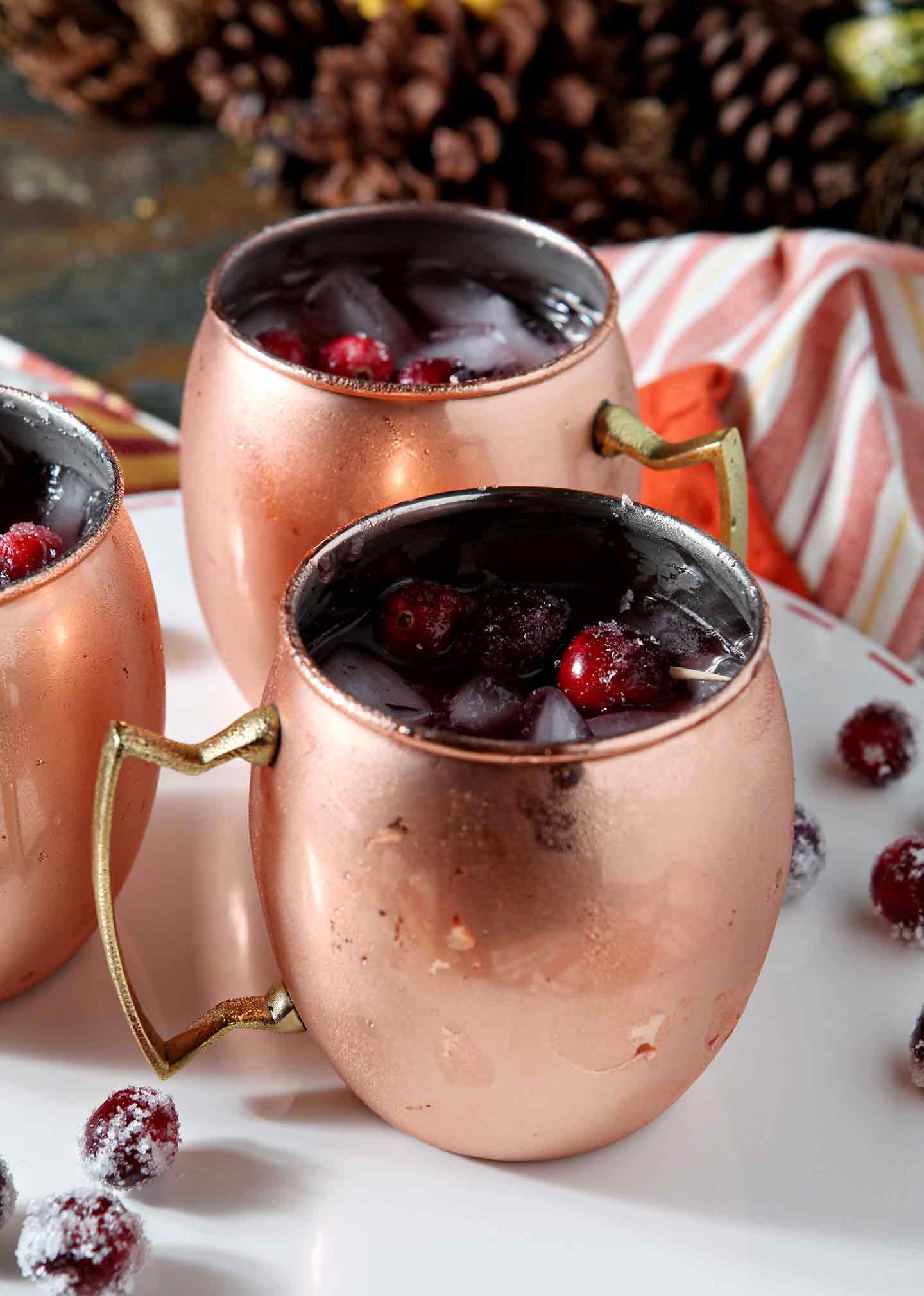 The Cranberry Mule is a fun take on the more traditional Moscow Mule. Perfect as a Thanksgiving cocktail, this drink calls for cranberry, ginger beer and spiced rum, then is topped with sugared cranberries as garnish.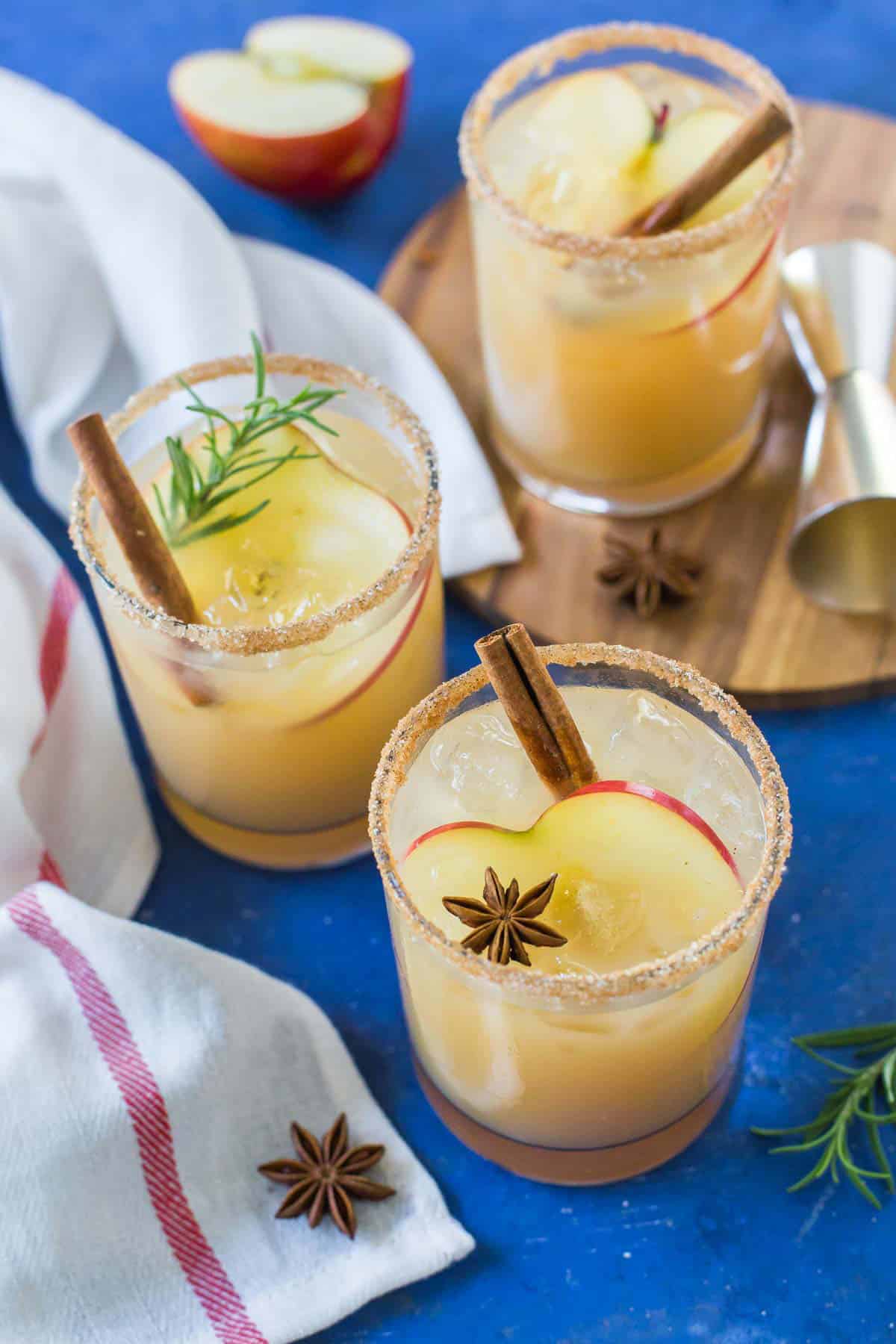 Celebrate fall flavors by mixing up a batch of Apple Cider Margaritas! Made with apple cider, tequila, brandy, lemon juice and a homemade cinnamon simple syrup, these cocktails are the perfect drink to serve on a chilly fall or winter evening. As an added bonus, they can be made in a pitcher for a crowd! Whether you're serving one or many, these Apple Cider Margaritas make the perfect harvest drink for all to enjoy on a chilly fall evening.
Other monthly meal plans: January 2018 / February 2018 / March 2018 / April 2018 / May 2018 / June 2018 / July 2018 / August 2018 / September 2018 / October 2018 / December 2018