Monthly Meal Plan: 31 Recipes to Make in December 2018
Looking for recipes to make this December? Look no farther than this Monthly Meal Plan, which includes 31 recipes to make this month! Featuring holiday recipes from appetizers to the whole holiday dinner, cookies, New Year's Eve drinks and New Year's Day must-make dishes, this monthly recipe list is sure to offer something for everyone!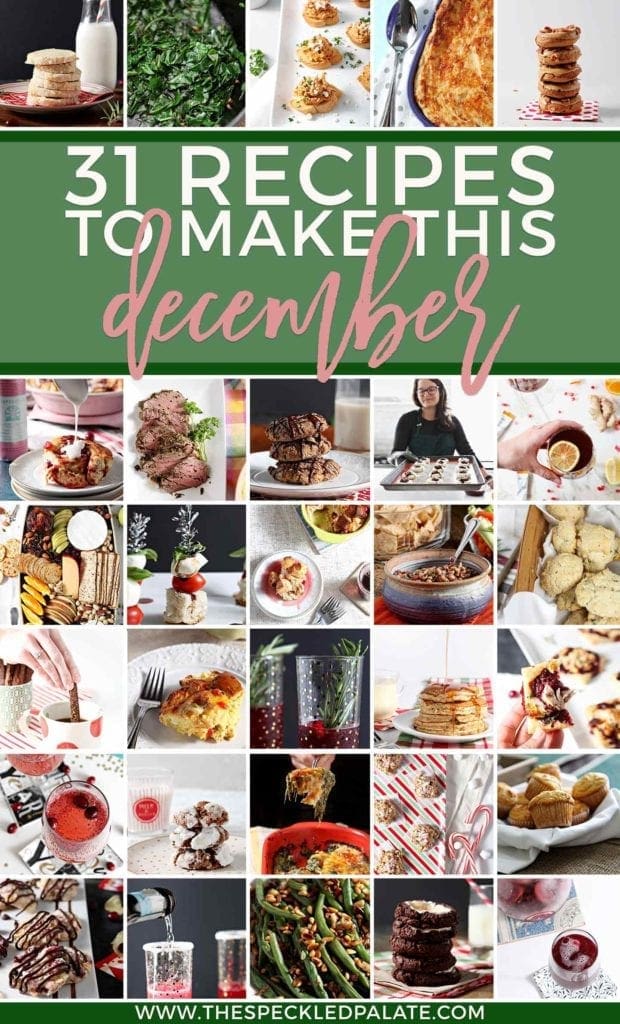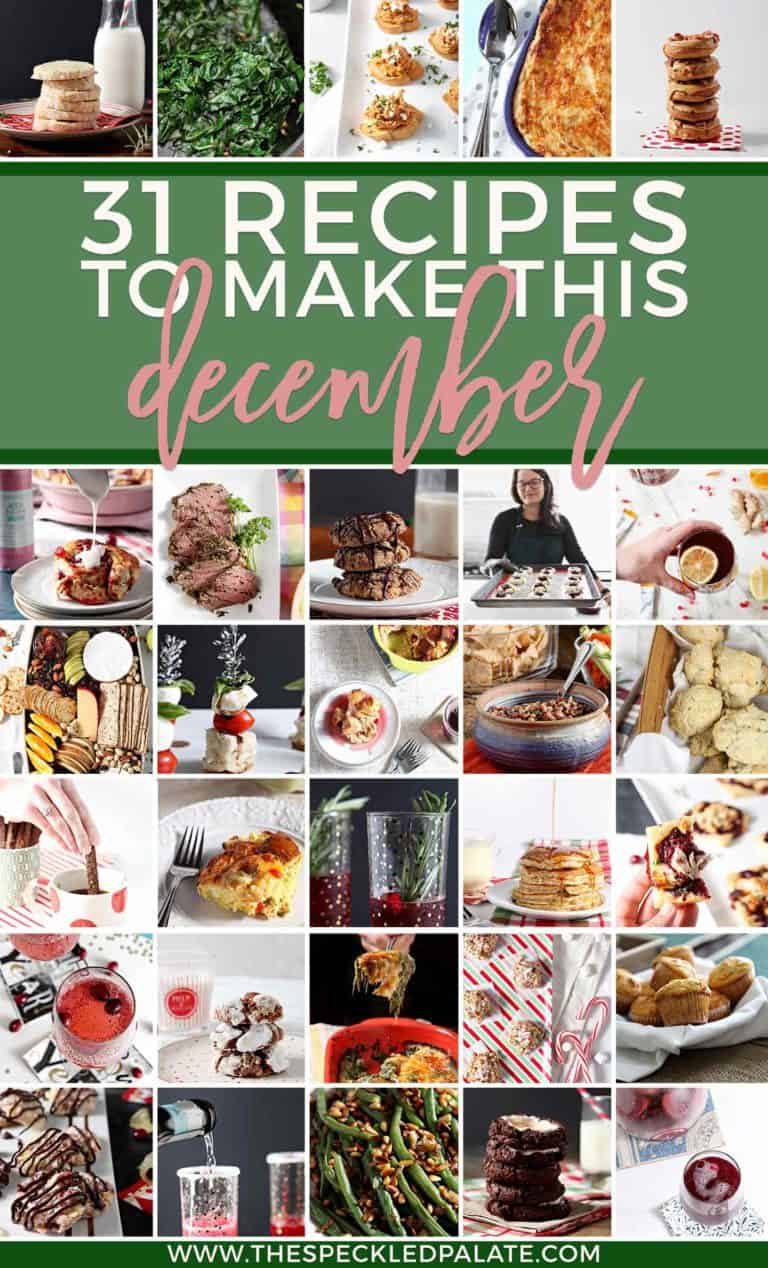 Happy December, friends!
It's safe to say this year has FLOWN by… and the fact that the holiday season is upon us is kind of blowing my mind. It's been a good year–one of change for us, but lovely change, despite growing pains being evident.
So in celebration of this final month of 2018, I've put together a final Monthly Meal Plan for the year. It includes holiday party appetizers, holiday breakfast and dinner inspiration, cookies for the season and some New Year's recipes, too.
Y'all ready for this? Let's go…
Holiday Party Appetizers
Gathering the people you love and enjoy spending time with is a time-honored tradition this time of year. Nothing says HOLIDAY PARTY like some festive appetizers, too. I've included a few of our favorite finger foods for y'all to choose from. Whether you're looking for a cheese board or something a little more laid back, any of these would be perfect at a festive gathering.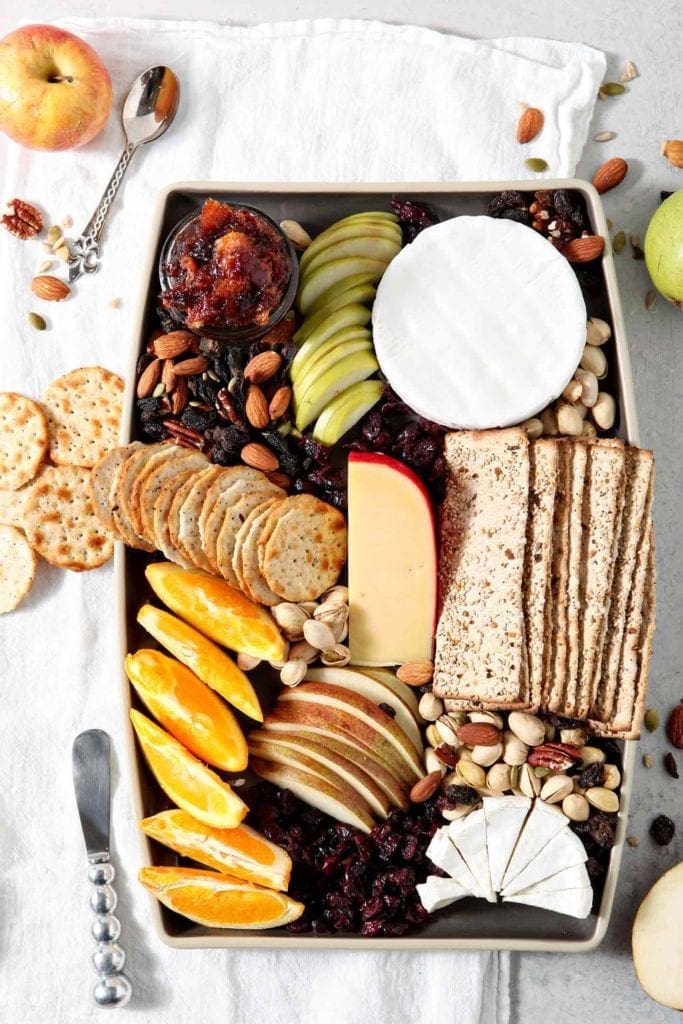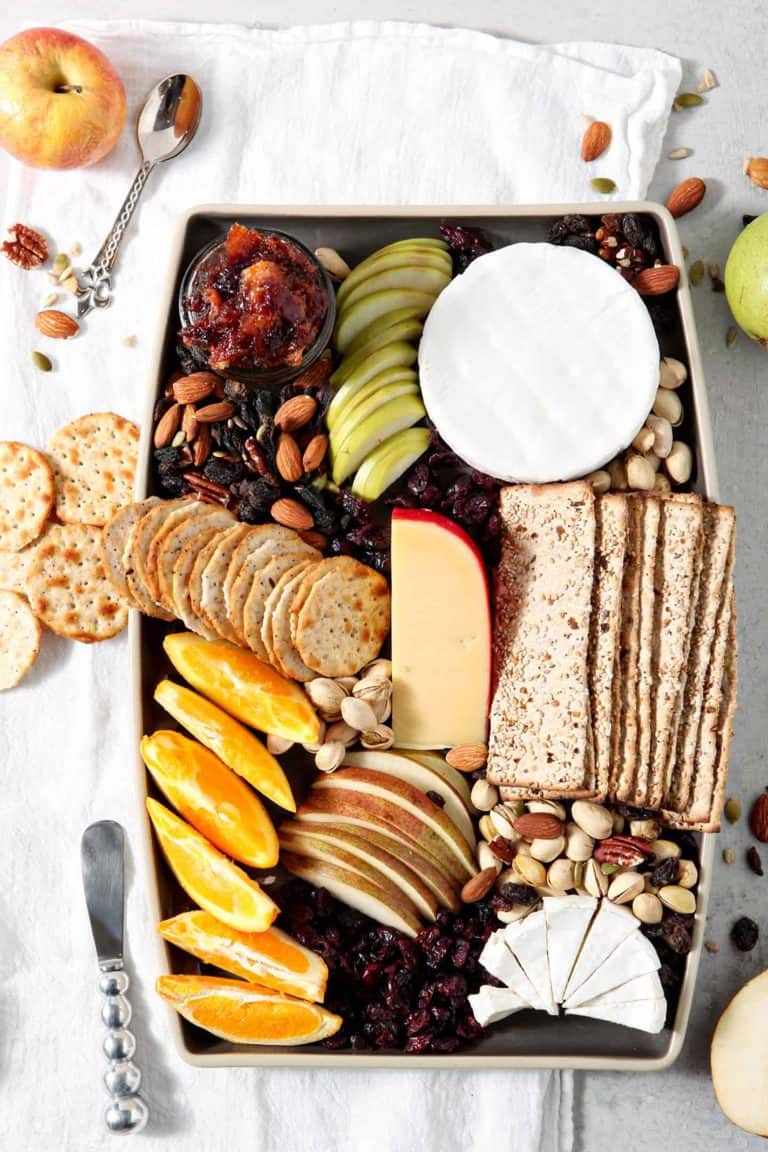 Thanksgiving Cheese Board (that actually makes a lovely holiday cheese board, too)
Start holiday festivities with an eclectic Thanksgiving Cheese Board. This seasonally-driven cheese board pairs beautifully with wine. This autumnal cheese board includes homemade Orange Cranberry Compote, and the flavors sing. Guests are sure to love this idea!

Caprese Skewers are the perfect easy appetizer to make for a crowd this holiday season! Crusty ciabatta bread serves as the base. Grape tomatoes, small mozzarella balls and fresh basil are layered onto the bread, then skewered with a festive toothpick. To finish the dish, drizzle reduced balsamic vinegar on top, and enjoy! Red and green, these simple but delicious Caprese Skewers are sure to be a winner at parties this season… and any season!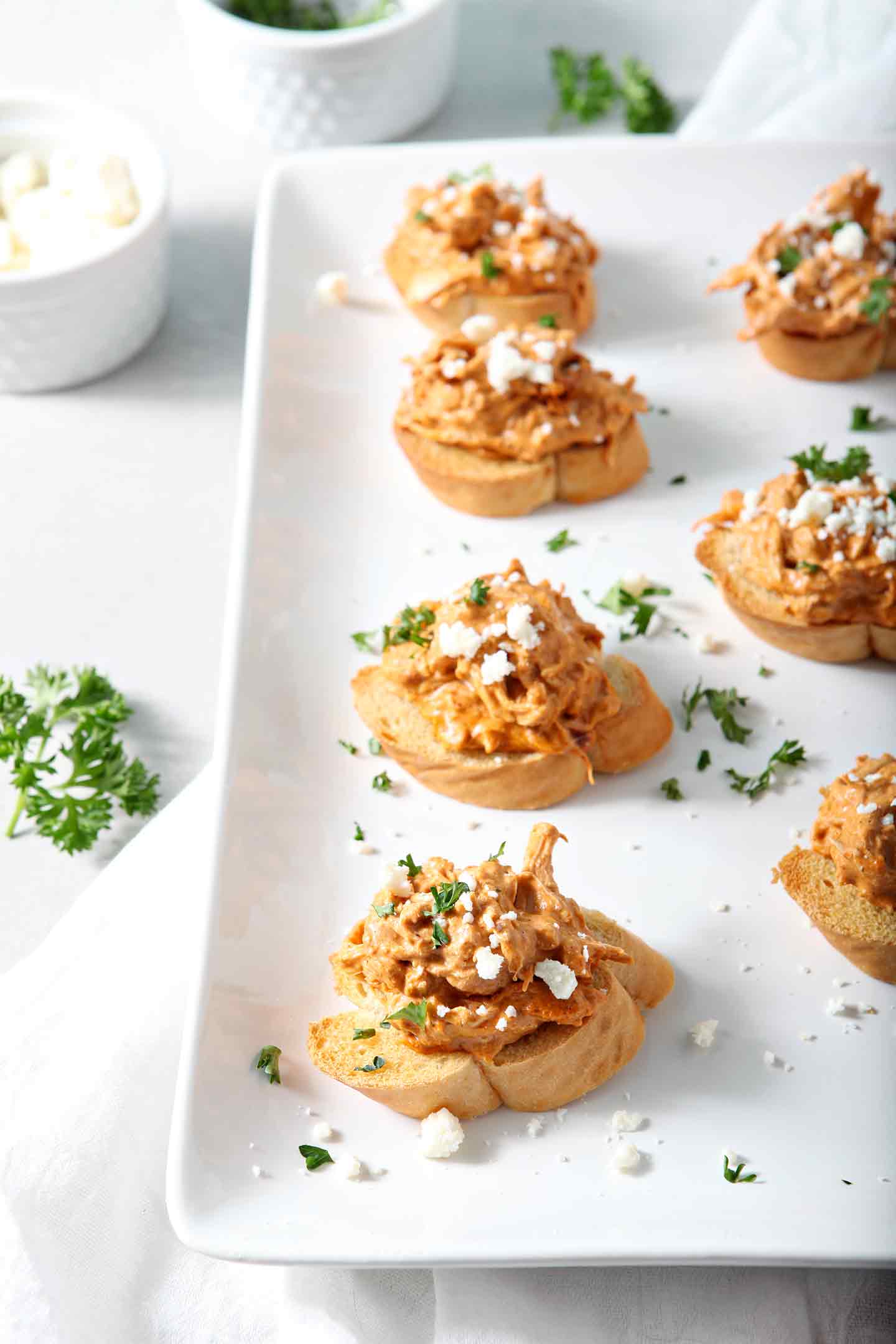 Vibrant, creamy and a little bit spicy, Chicken Enchilada Bruschetta is the appetizer to make this season! This dish comes together in no time, too, thanks to the Instant Pot! Cook the chicken and enchilada sauce on high pressure before shredding and adding cream cheese. Serve over toasted garlic bread, garnished with parsley and cotija cheese! Perfect for entertaining, this Chicken Enchilada Bruschetta adds a creamy, spicy kick to any event!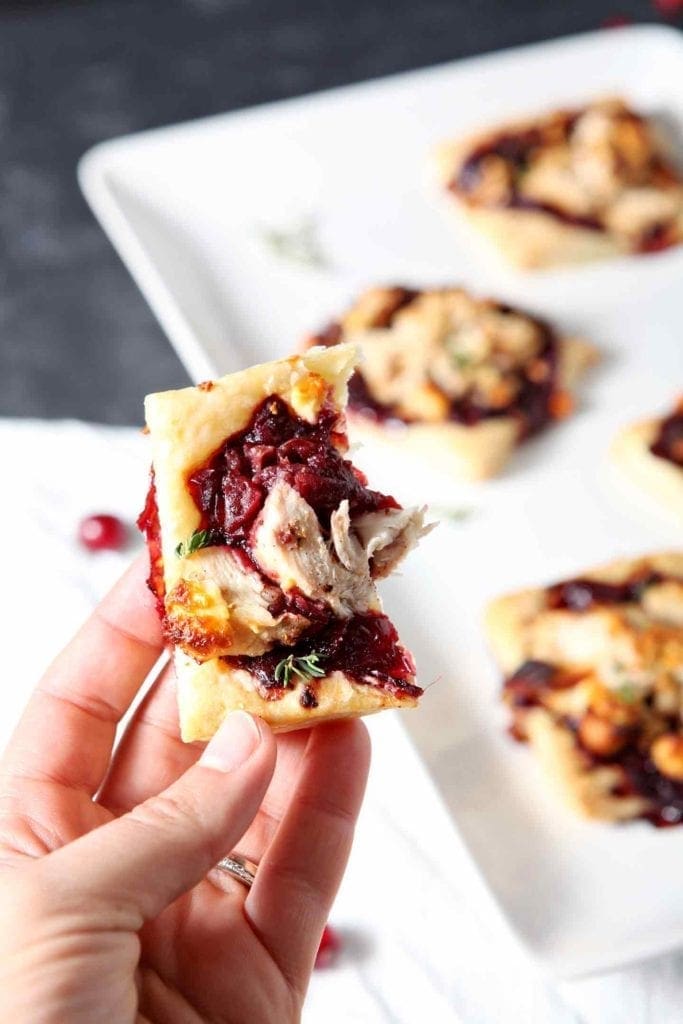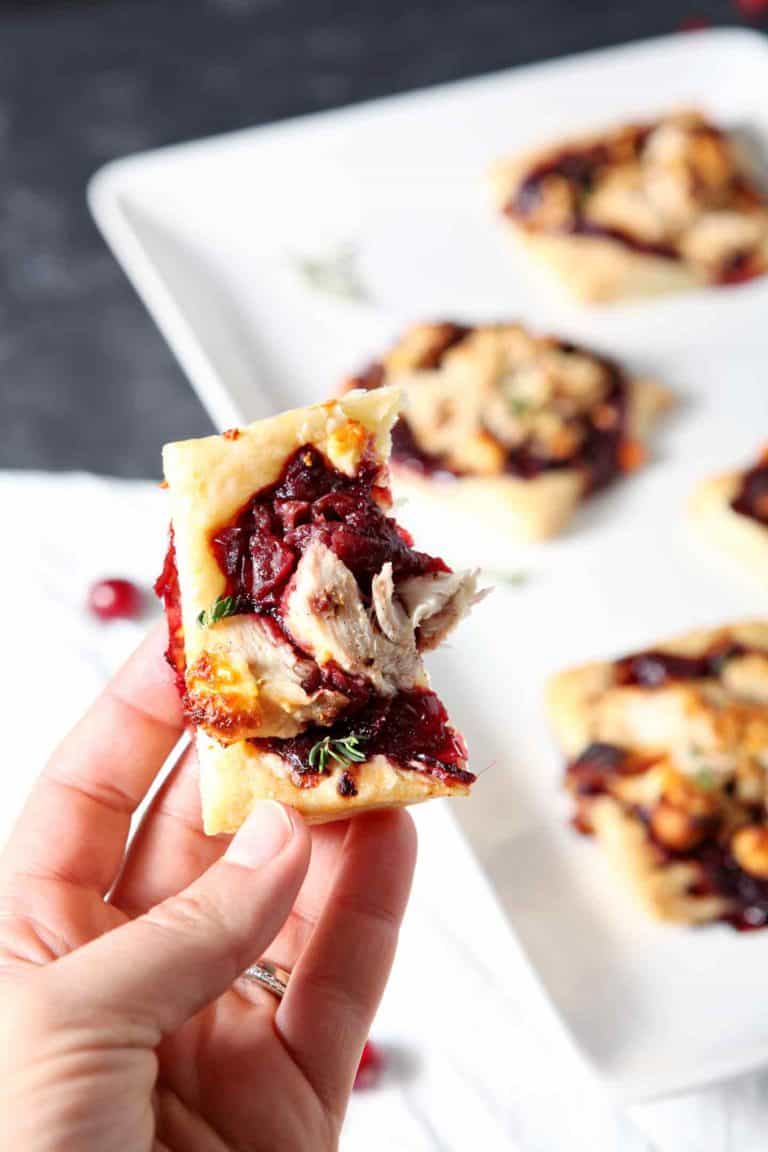 Spread holiday cheer by baking delectable Cranberry Turkey Puff Pastry Tartlets for your friends and family! These tartlets, filled with tart cranberry sauce, spicy Cajun turkey breast and salty feta cheese, sing of the season's flavors. Serve the tartlets warm with a sprinkling of fresh thyme sprinkled. Perfect for a party, Cranberry Turkey Puff Pastry Tartlets are sure to be a crowd pleaser at any get-together this winter!
Holiday Breakfast Inspiration
We host family for the holidays in December, and I love to have a good breakfast on hand to feed everyone! As a grown up, I've always skewed toward sweeter holiday breakfasts like cinnamon rolls, French toast and the like, but I've also included some more savory dishes, in case you like a less sweet start to your day.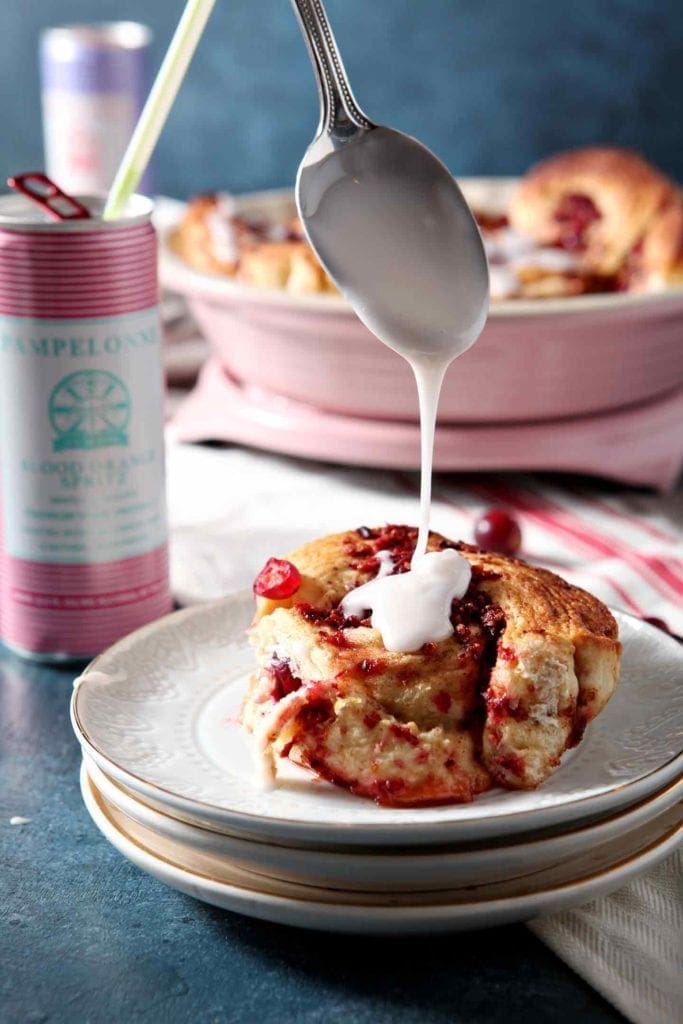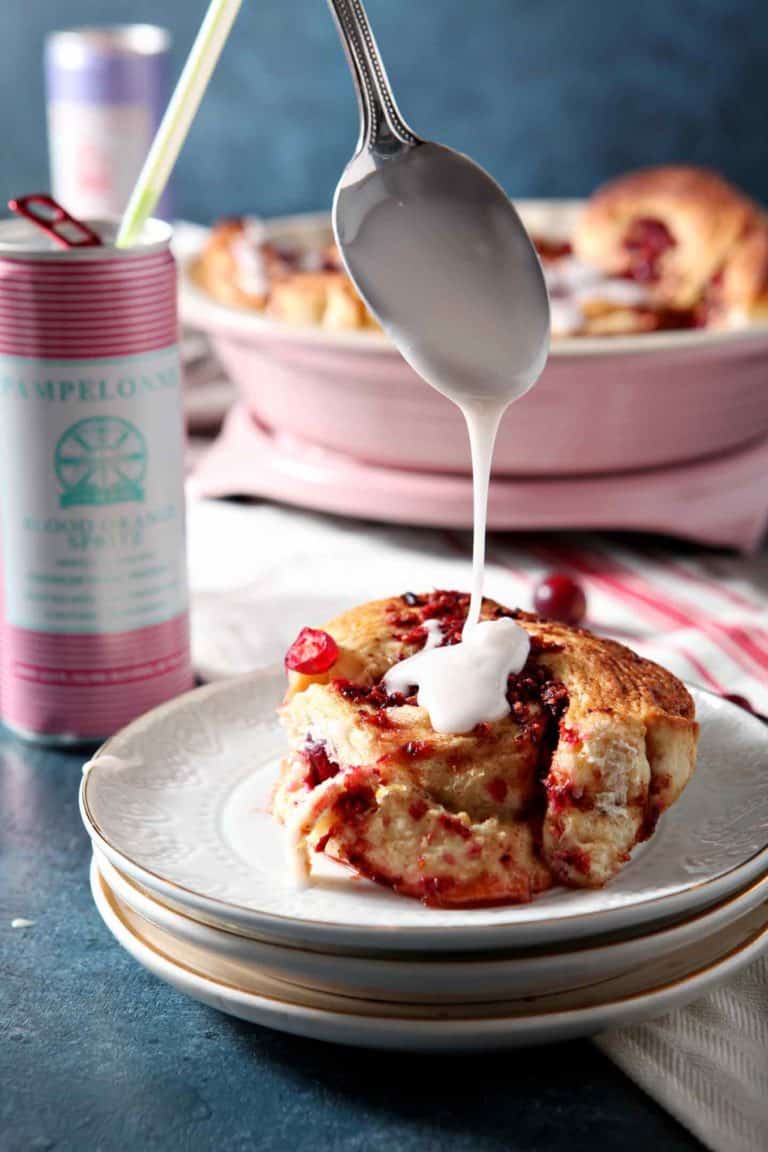 Sweeten up any holiday morning gathering by serving homemade Cranberry Cinnamon Rolls! The dough of these buns is speckled with fresh cranberries, and the gooey cranberry-maple filling adds the right amount of sweetness to this brunch piece de resistance! Topped with a sweet-and-tart Blood Orange Icing, Cranberry Cinnamon Rolls are a festive, one of a kind recipe for Thanksgiving Brunch, Christmas breakfast or any morning that needs pizzazz.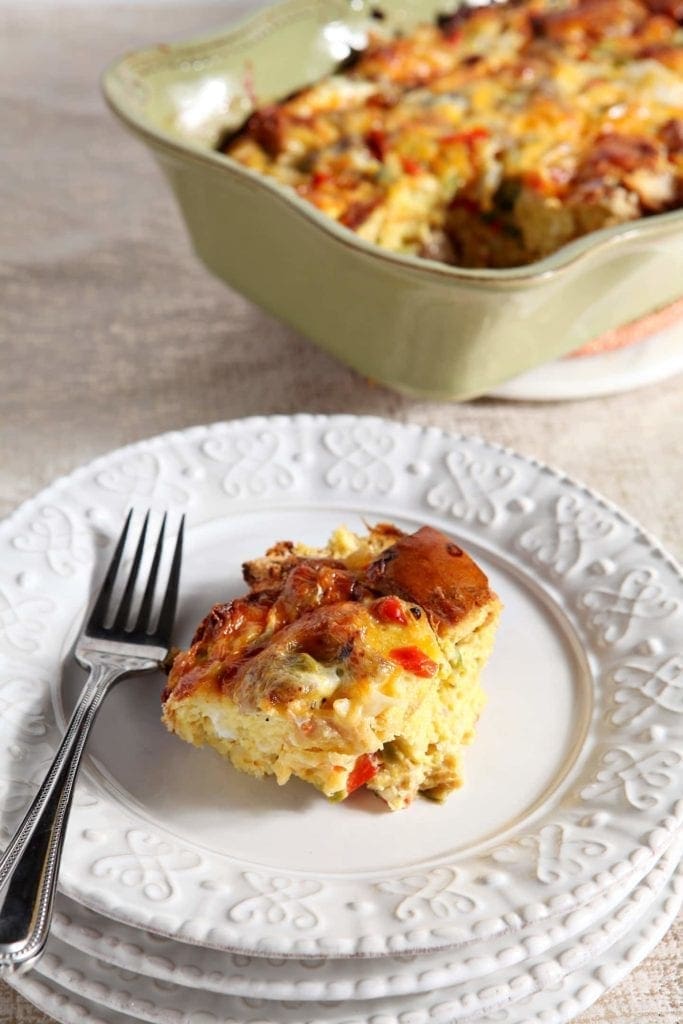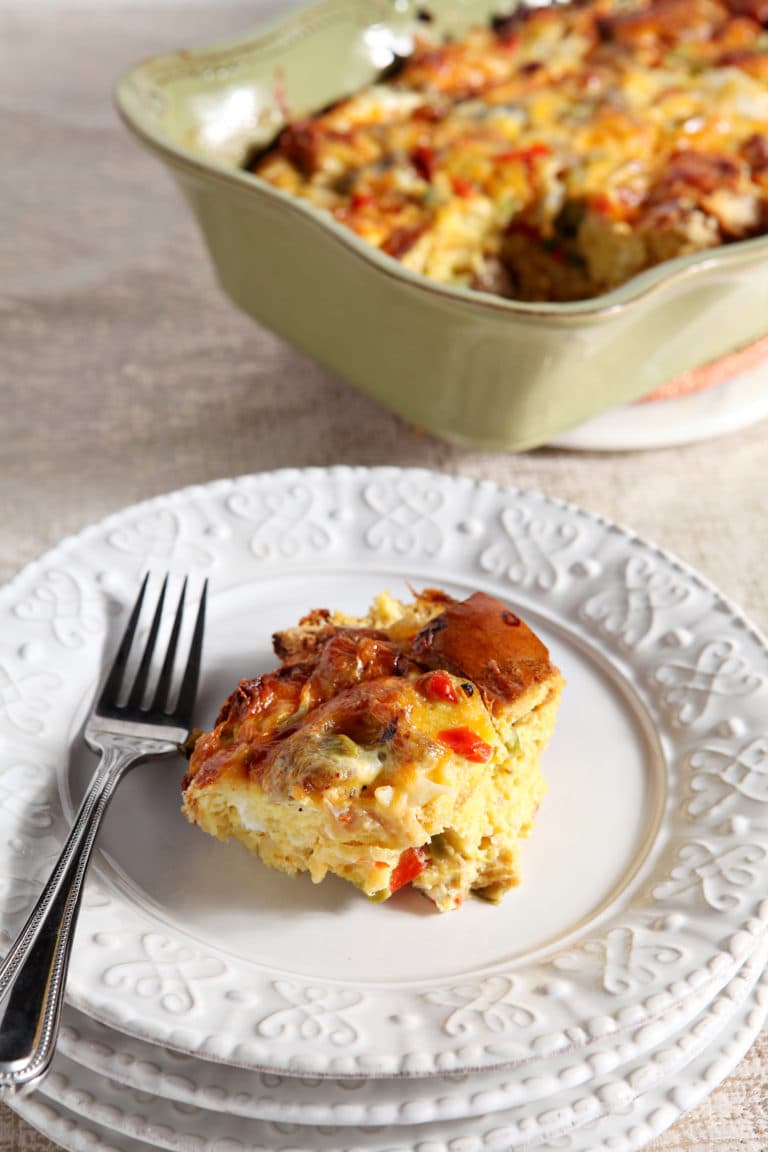 Christmas Breakfast Casserole is the perfect savory breakfast to enjoy on a holiday. This colorful casserole features eggs, bread, breakfast sausage, red and green bell peppers, onions and cheese and can be made the night before for convenience. It can also be made vegetarian by eliminating the sausage. Perfect for a crowd, Christmas Breakfast Casserole makes a delicious savory recipe to serve to the family on Christmas morning.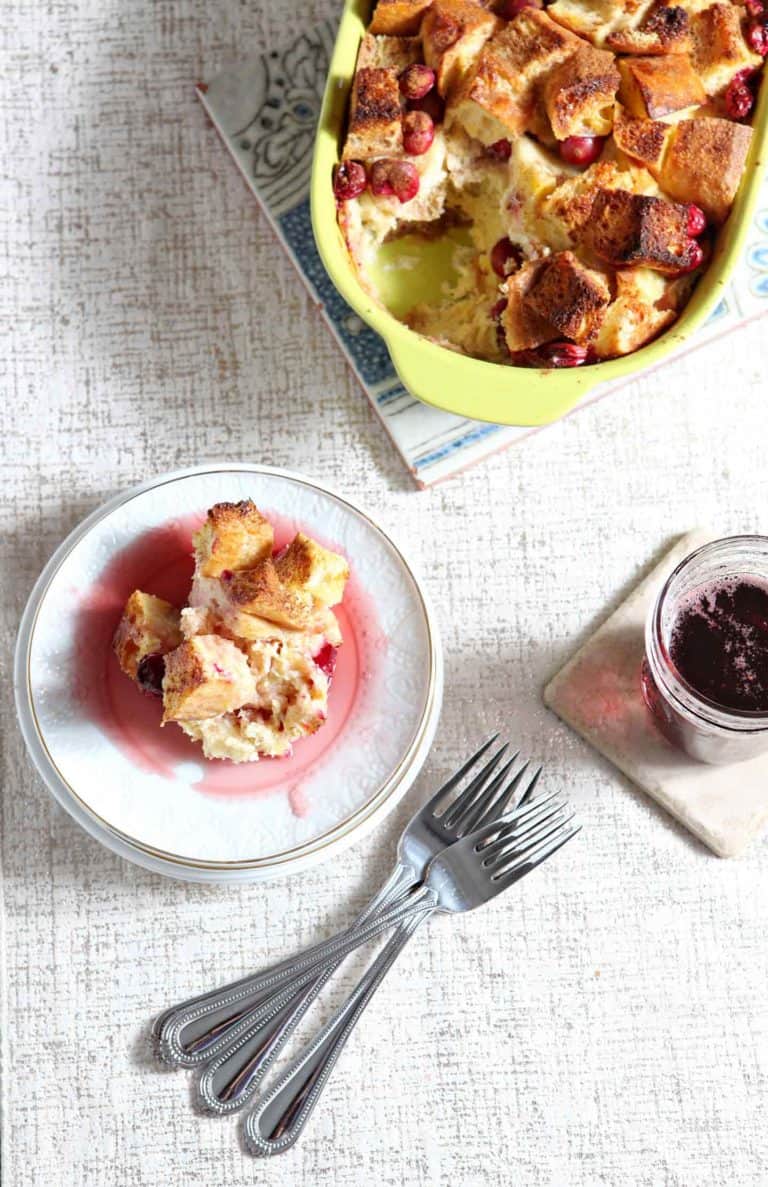 Try make-ahead French Toast this holiday season! Seasonal and super flavorful, Cranberry Overnight French Toast is a lovely breakfast or brunch idea for any size gathering. Starring fresh cranberries, this French toast can be made the night ahead for easy entertaining and less stress the morning of. Paired with a homemade cranberry syrup, Cranberry Overnight French Toast is the perfect breakfast for Christmas morning or any holiday gathering!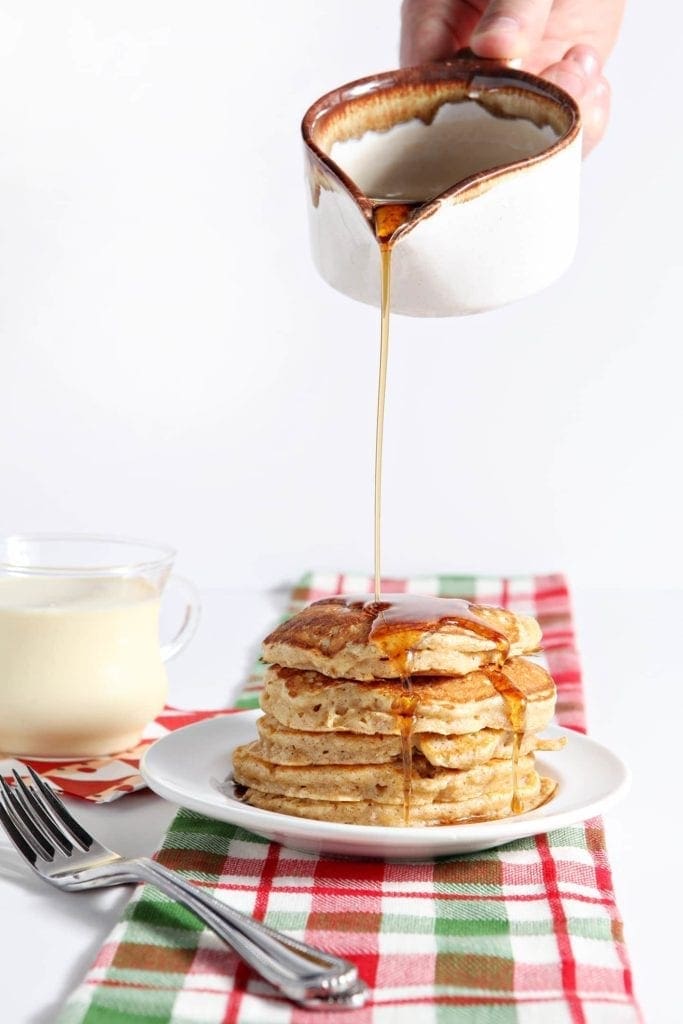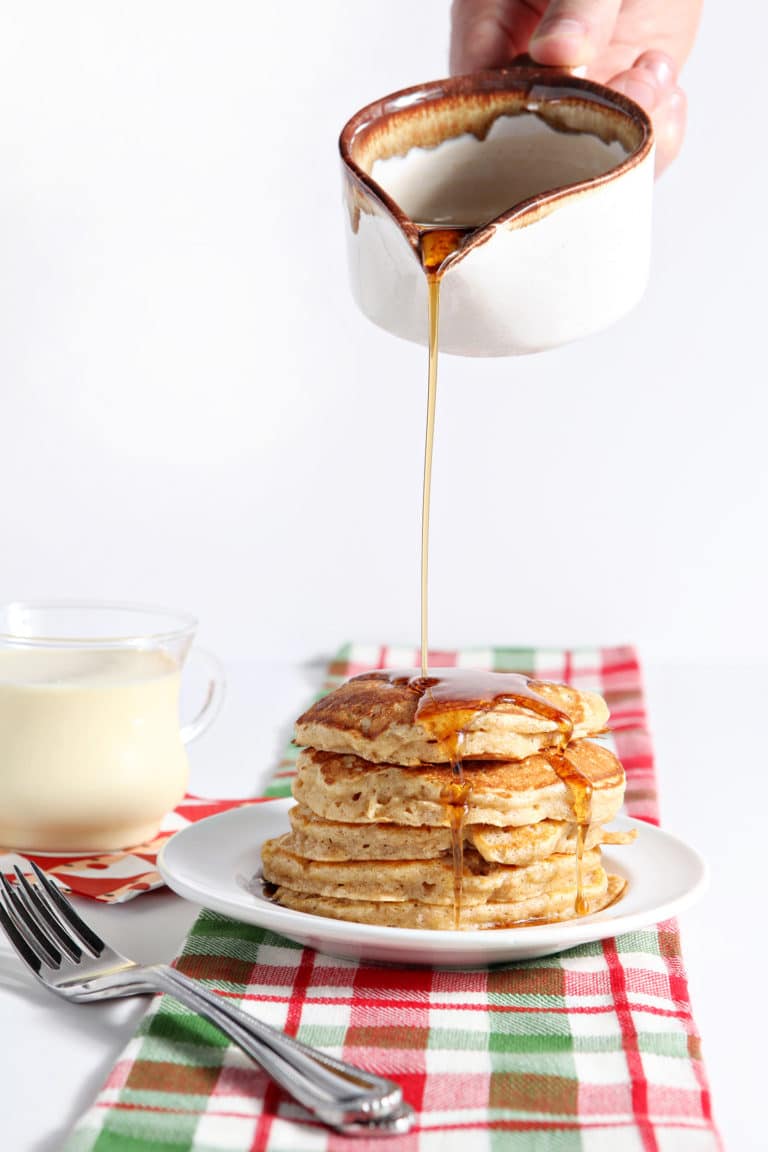 Tis the season for eggnog and decadent breakfast! These Eggnog Pancakes with Cinnamon Syrup are the perfect Christmas Day treat to devour after opening presents beneath the tree.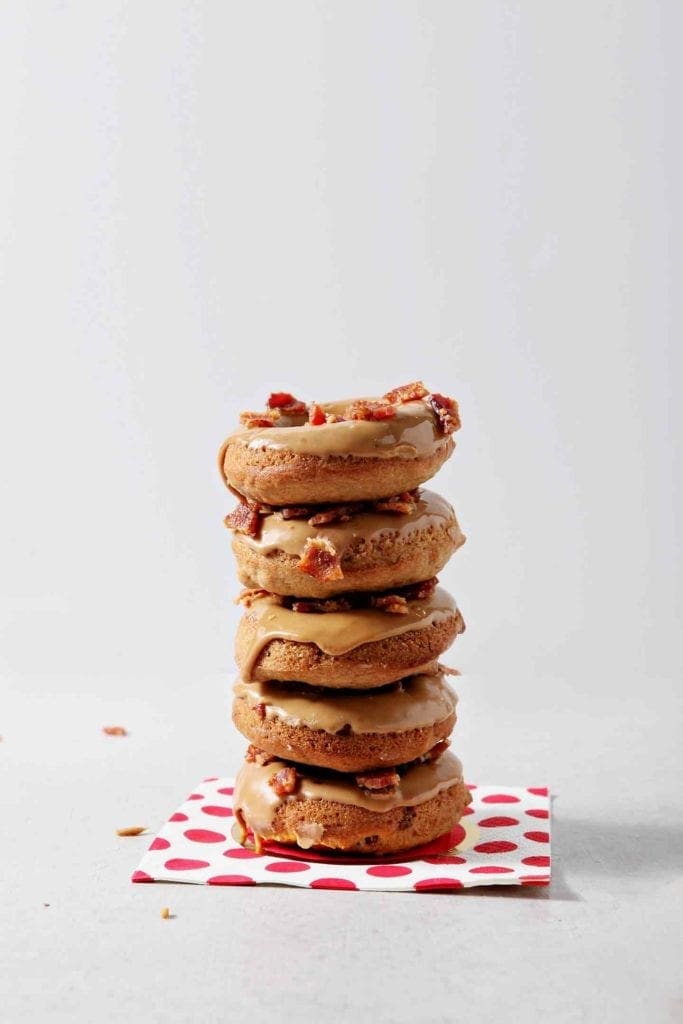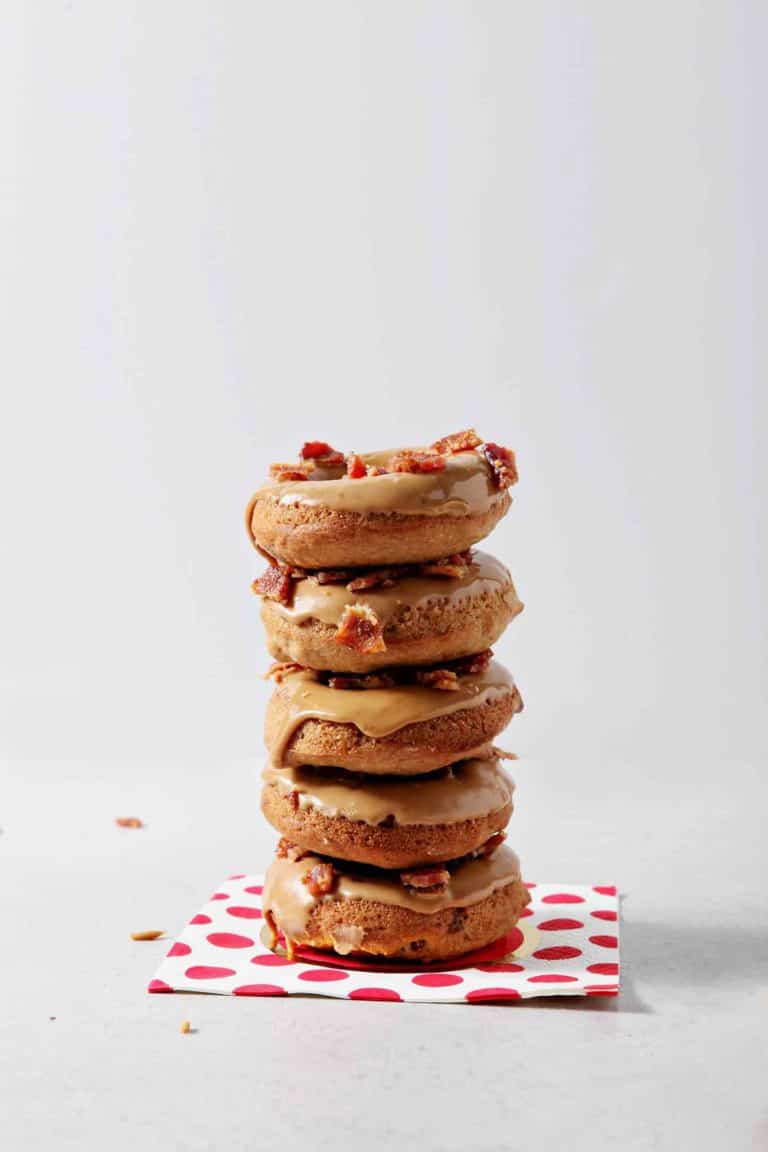 Baked Maple Bacon Donuts are the PERFECT way to start the day! Whether you make these Baked Maple Bacon Donuts for a holiday breakfast, an at-home brunch or a special weekend treat for the family, they're sure to become a fall and winter favorite!
Holiday Dinner Inspiration
Whatever you're celebrating this December, here are some of our favorite dishes to share at our holiday table…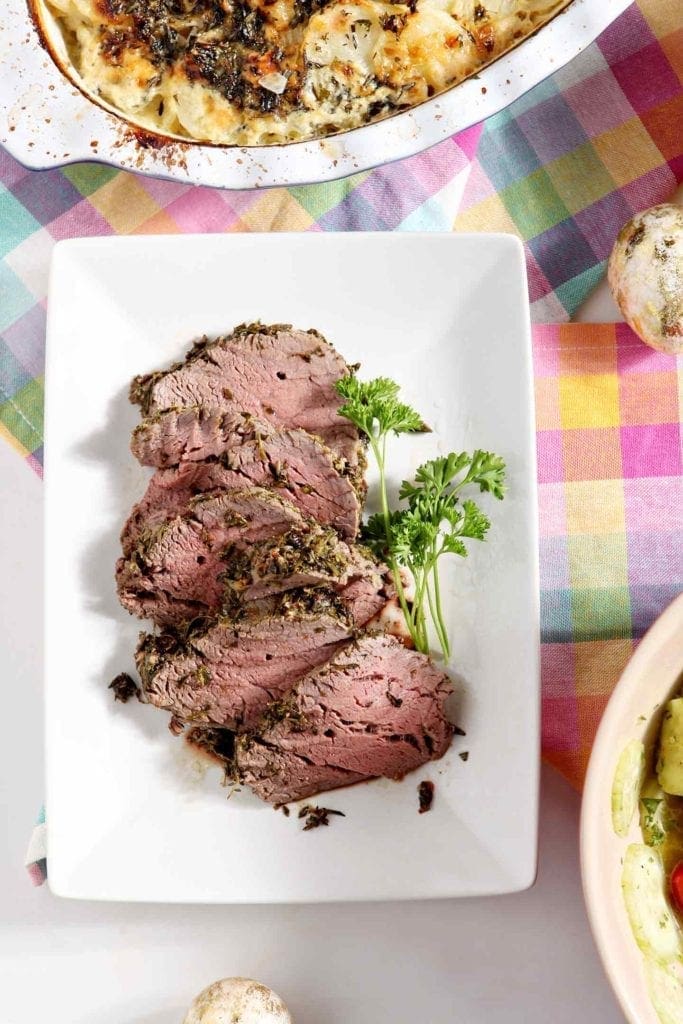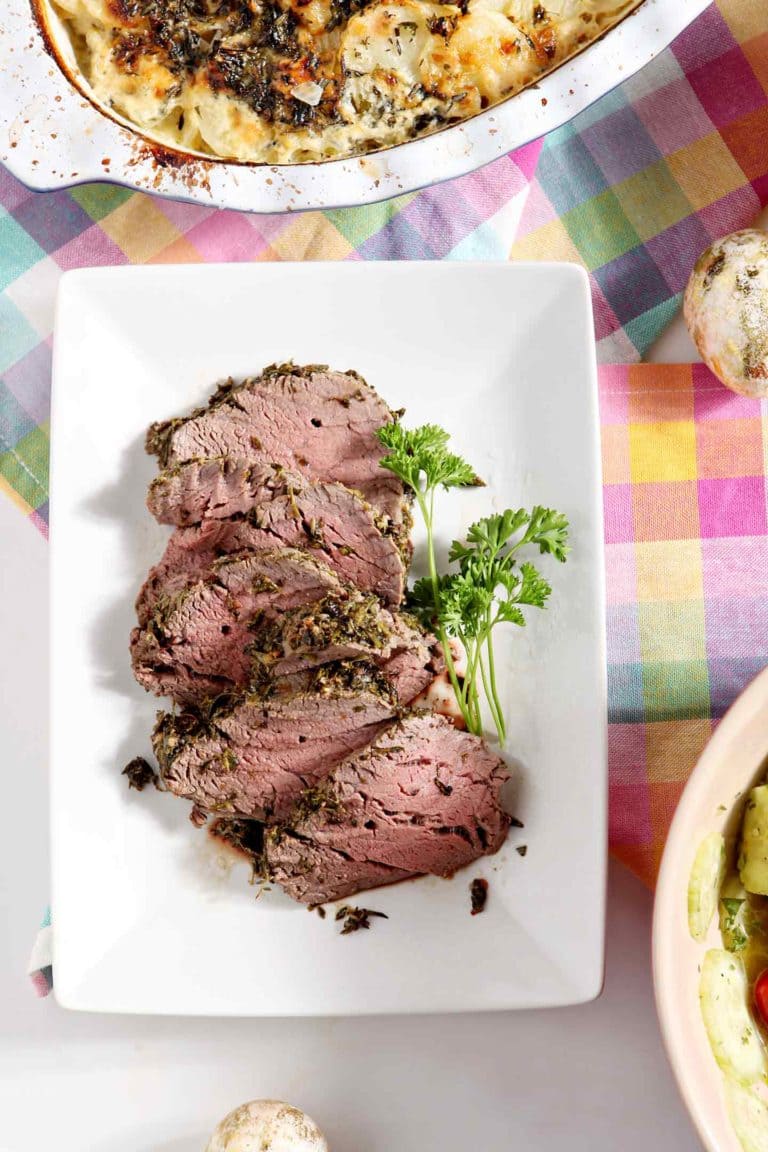 Mediterranean Herb Crusted Beef Tenderloin makes an elegant centerpiece for any holiday meal! Slather beef tenderloin in a mixture of fresh herbs, lemon juice, olive oil, garlic and spices, chill, then bake until medium rare. This tender cut of meat soaks up the flavors of the Mediterranean herbs as it cooks. Mediterranean Herb Crusted Beef Tenderloin makes a stunning centerpiece for Easter, Thanksgiving, Christmas, birthday dinners and more!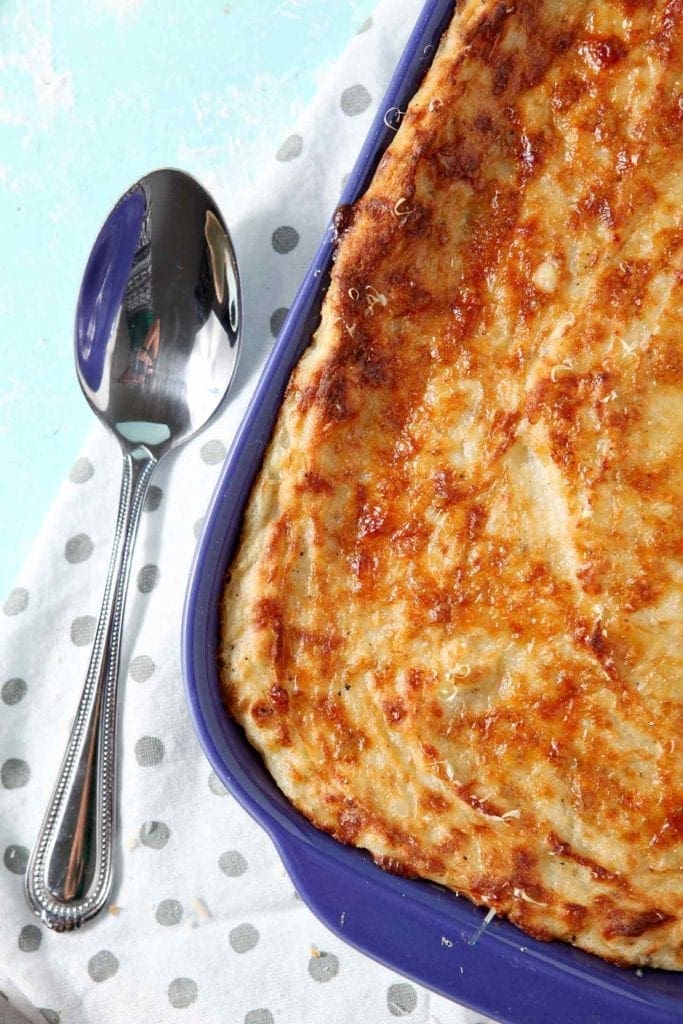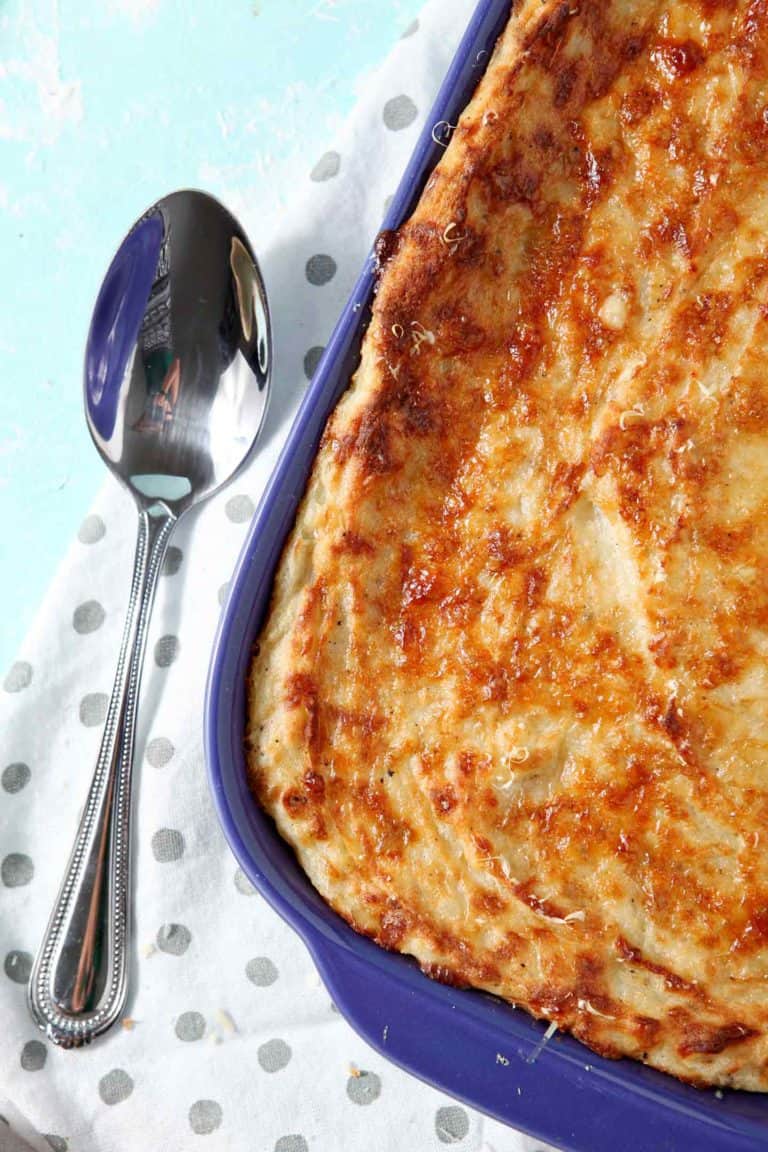 Garlic Parmesan Mashed Potato Casserole makes the PERFECT Thanksgiving and holiday side dish! Creamy russet potatoes are cooked with garlic cloves, then mashed with butter, milk and parmesan cheese. Top with additional parmesan before baking to create a crispy exterior on this comforting casserole. No matter if you're serving the family for a holiday or on a weeknight, Garlic Parmesan Mashed Potato Casserole packs a flavorful punch for any meal!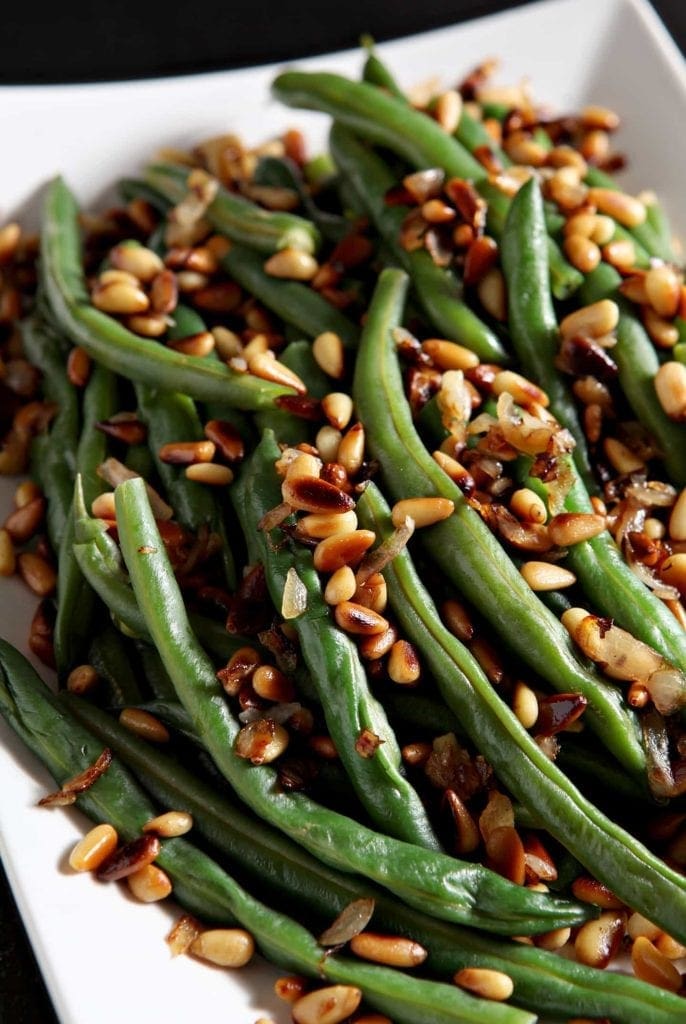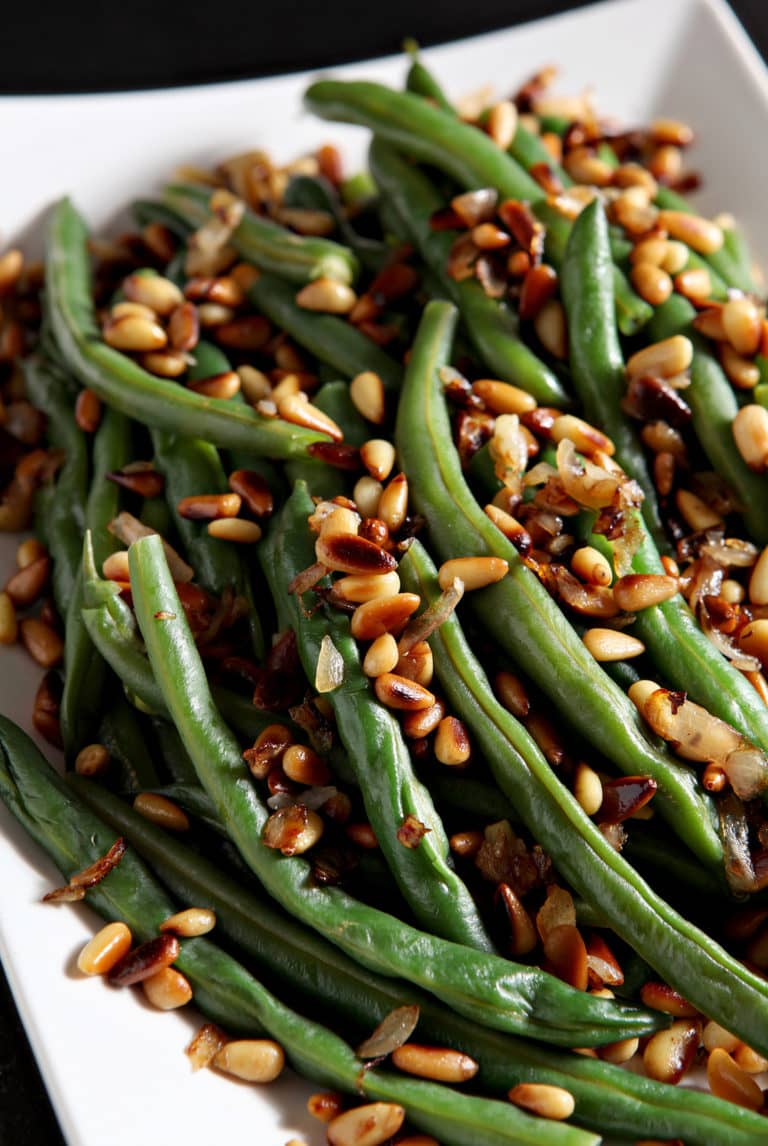 Toasted Pine Nut Green Beans make the BEST accompaniment for any weeknight meal! Steamed green beans are topped with toasted pine nuts and a diced shallot, then drizzled with olive oil. This vegan side dish is sure to be a winner at the dinner table.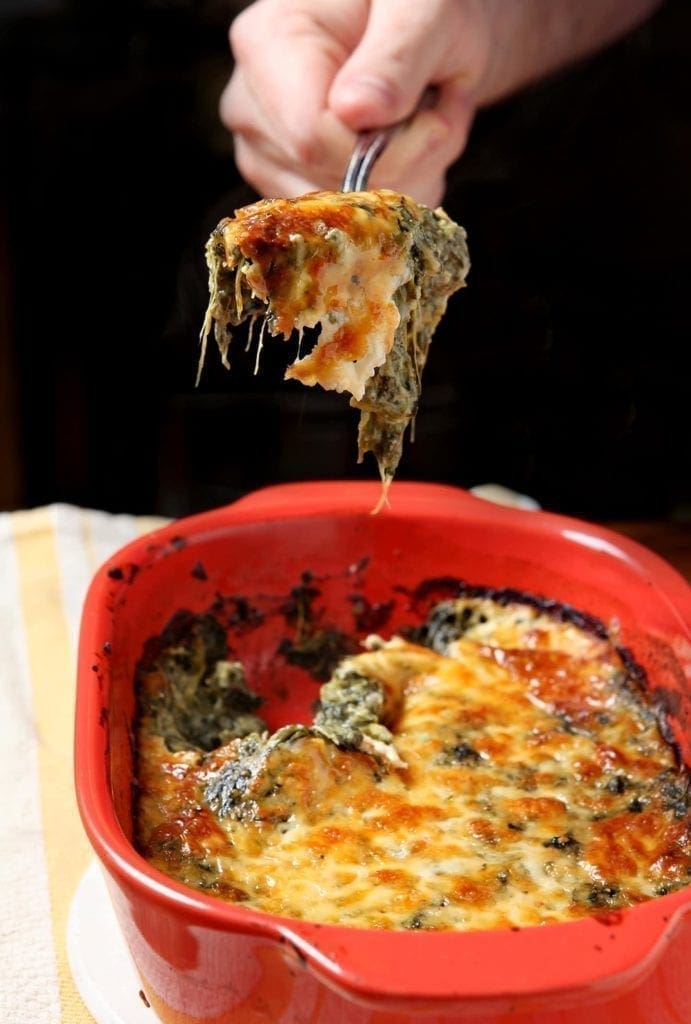 Spinach Madeline is a comforting side that is a spicy twist on traditional creamed spinach. Instead of just cream, the spinach is mixed with pepperjack cheese and spices, then baked to make this outstanding vegetarian side dish that pairs well with most meals!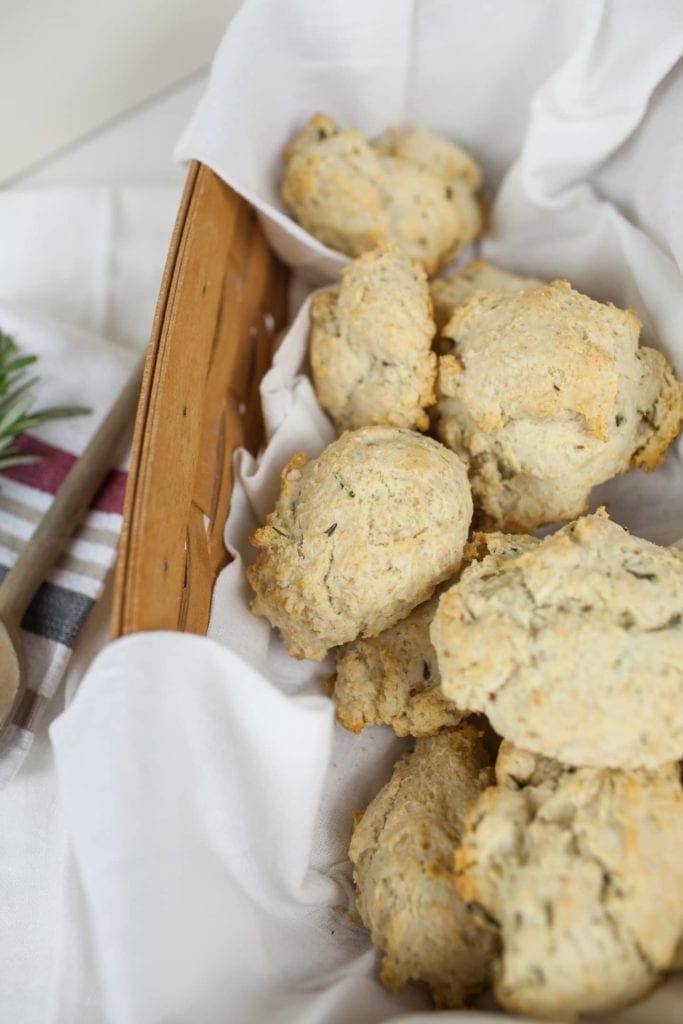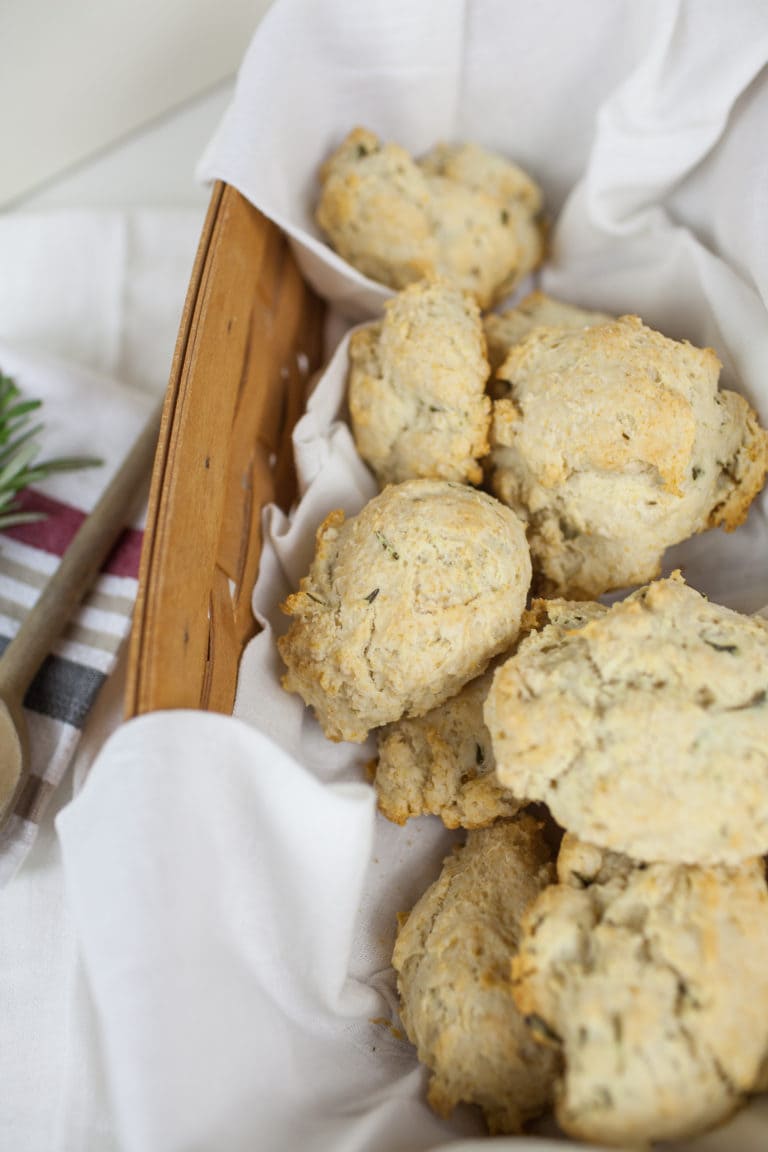 Quick Rosemary Drop Biscuits make a delicious bread to serve alongside any holiday or weeknight dinner. These quick biscuits require just a handful of simple ingredients, which include fresh rosemary, butter, flour and more. Combine the ingredients, and dollop onto a prepared baking sheet, then bake. From start to finish, these biscuits are on the table in just 20 minutes. What's not to love about these easy, fluffy, flavorful biscuits?
Holiday Cookies
'Tis the season for all kinds of cookies! Below, you'll find some of our all-time favorites, including some new ones, as well as some classics.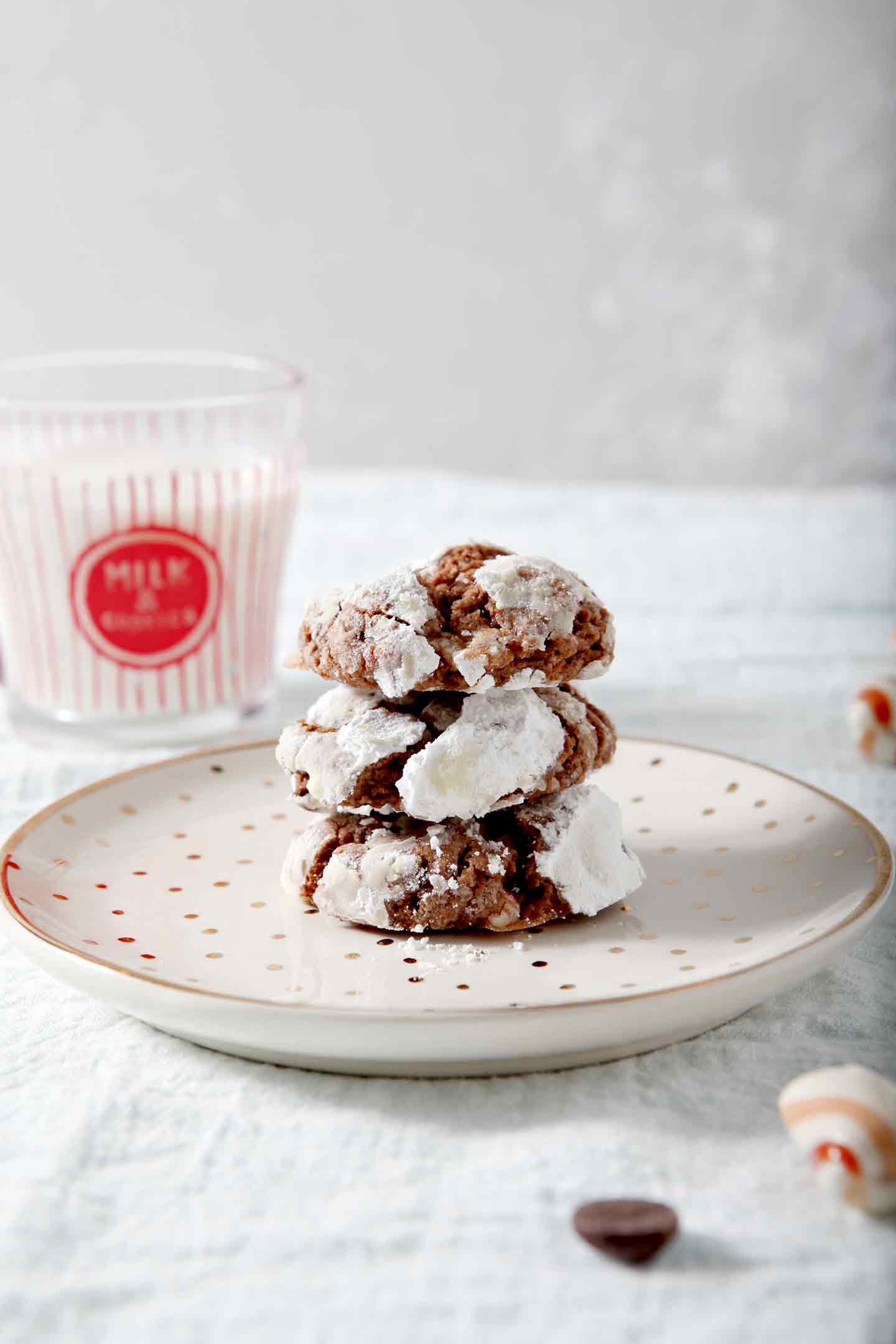 Everyone loves Chocolate Crinkle Cookies during the holiday season. Step up your crinkle cookie game by making a seasonal twist on the classic, Peppermint Chocolate Crinkle Cookies! Full of dark chocolate and peppermint pieces, these crinkle cookies balance their peppermint and chocolate flavors beautifully. When rolled in powdered sugar and baked, these cookies melt in your mouth. Peppermint Chocolate Crinkle Cookies are a new classic!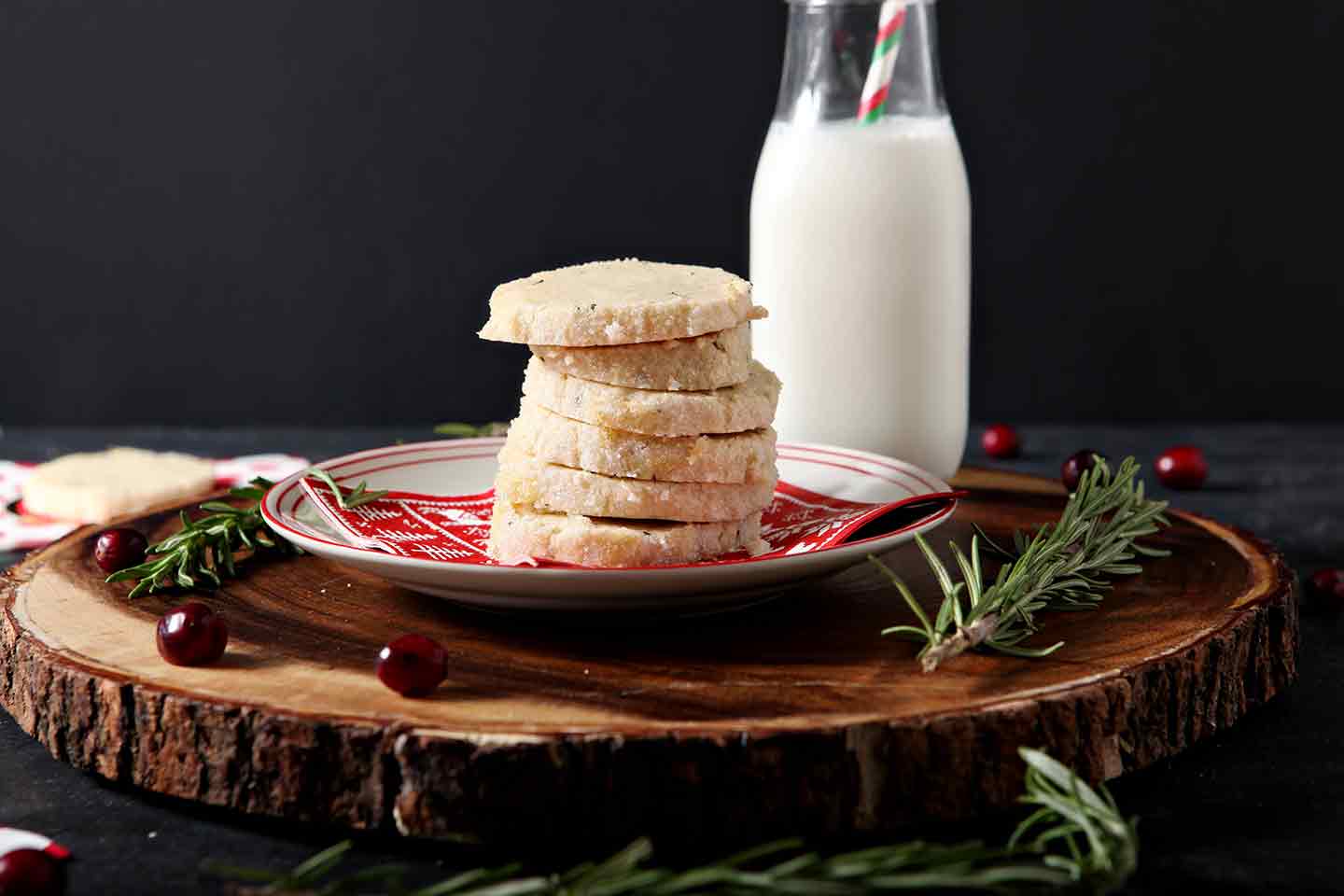 Nothing says winter HOLIDAYS like rosemary and ginger together in a decadent, hand-held dessert! Feel free to swoon over Ginger Rosemary Shortbread Cookies! Not too sweet and bursting with flavor, this adaptation of a classic shortbread cookie adds savory, herbaceous elements to the seasonal cookie table. With a handful of simple ingredients, these refreshing Ginger Rosemary Shortbread Cookies are sure to become a favorite this holiday season!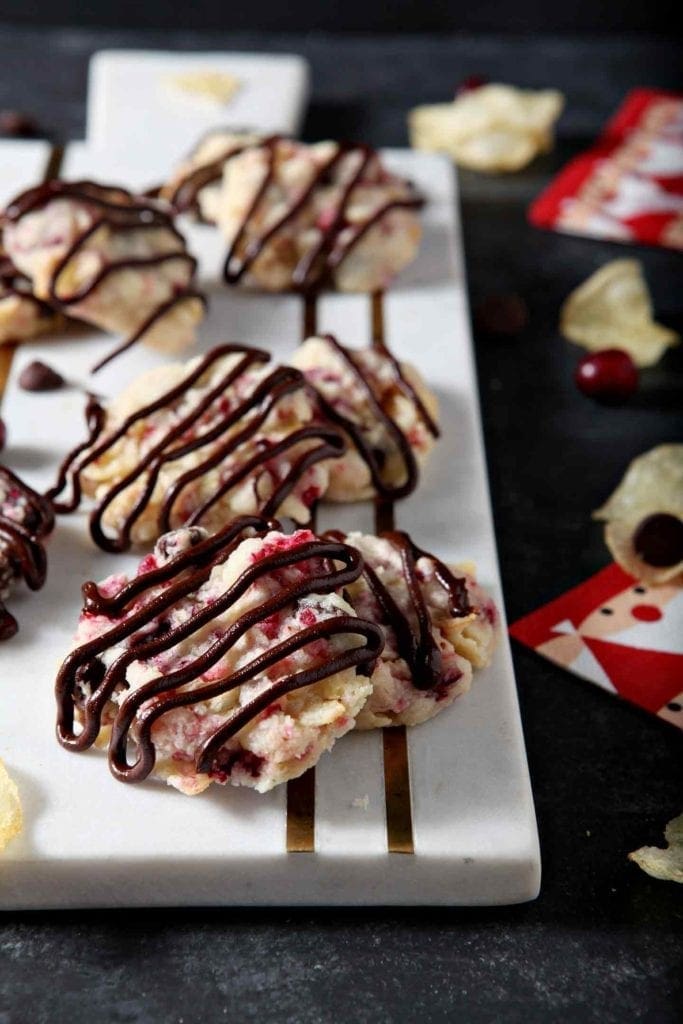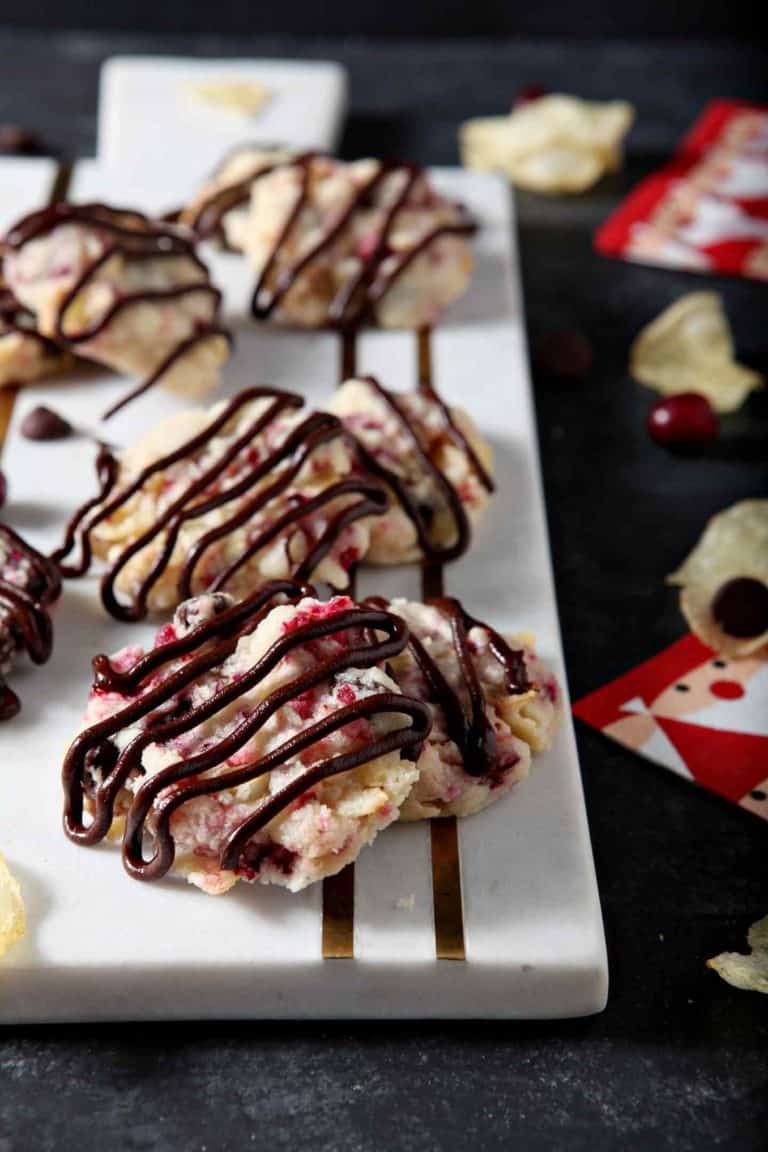 Salty, sweet, savory and tart, Cranberry Chocolate Potato Chip Cookies make the PERFECT holiday dessert! Start with a buttery, shortbread-esque dough, then fill it with crunchy, salty potato chips, chopped tart cranberries and semisweet chocolate chips! Drizzle with melted chocolate for a finishing touch. Gooey and decadent, Cranberry Chocolate Potato Chip Cookies will be adored by all. Salty-sweet-savory-tart cookies are the best combination!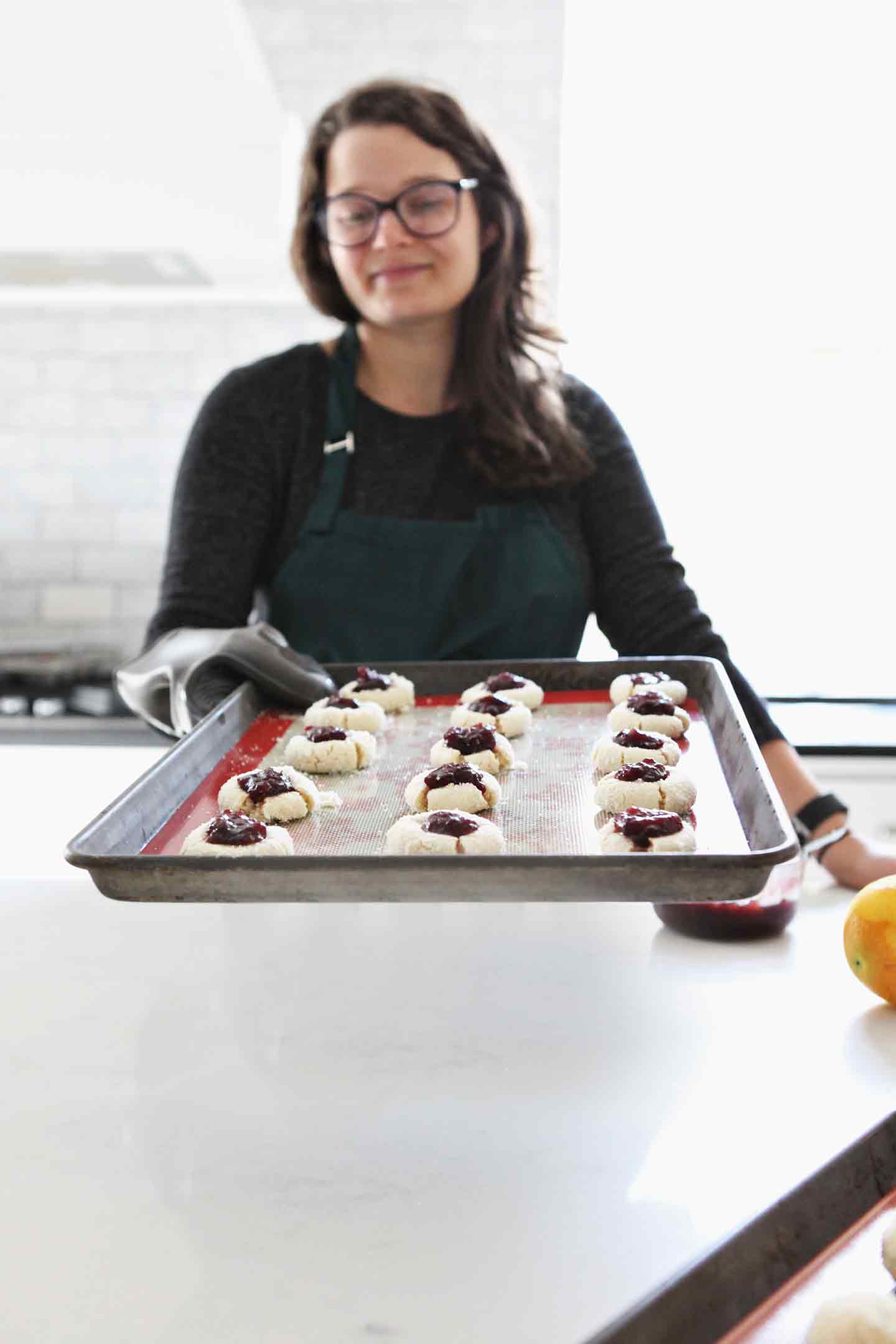 Perfect for the holidays, Orange Cranberry Cream Cheese Thumbprint Cookies are a one-bite, flavor-filled dessert! Singing of tart cranberry and bright orange, these cookies are a twist on classic thumbprints. Instead of using butter and raspberry jam, these call for cream cheese and cranberry sauce. Whether you're baking for a cookie exchange, Santa, friends, family or yourself, Orange Cranberry Cream Cheese Thumbprint Cookies make a tasty treat!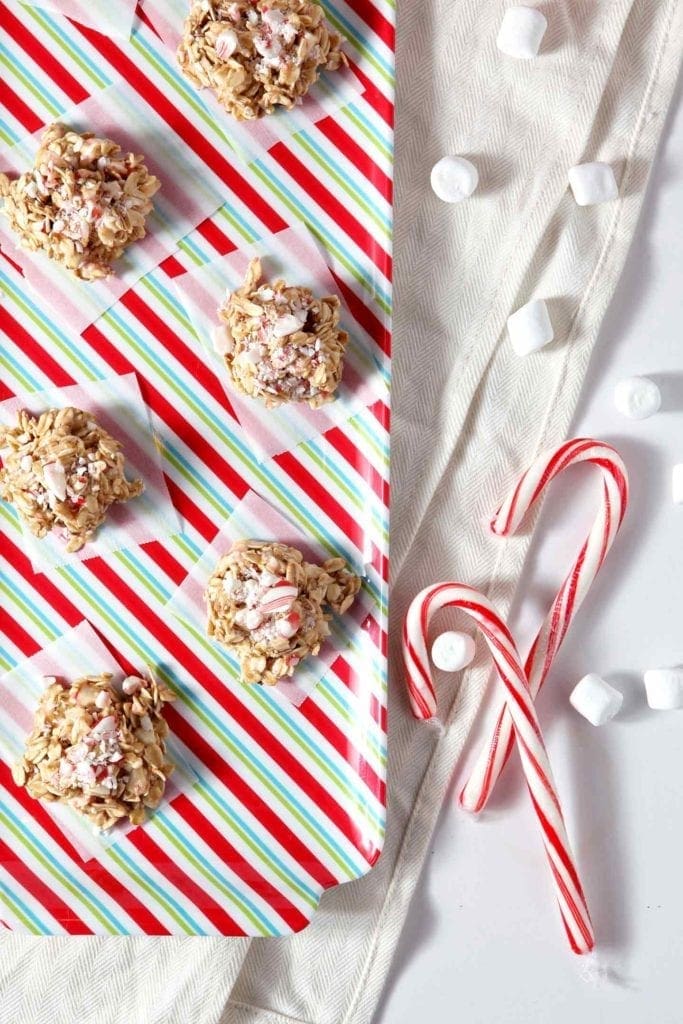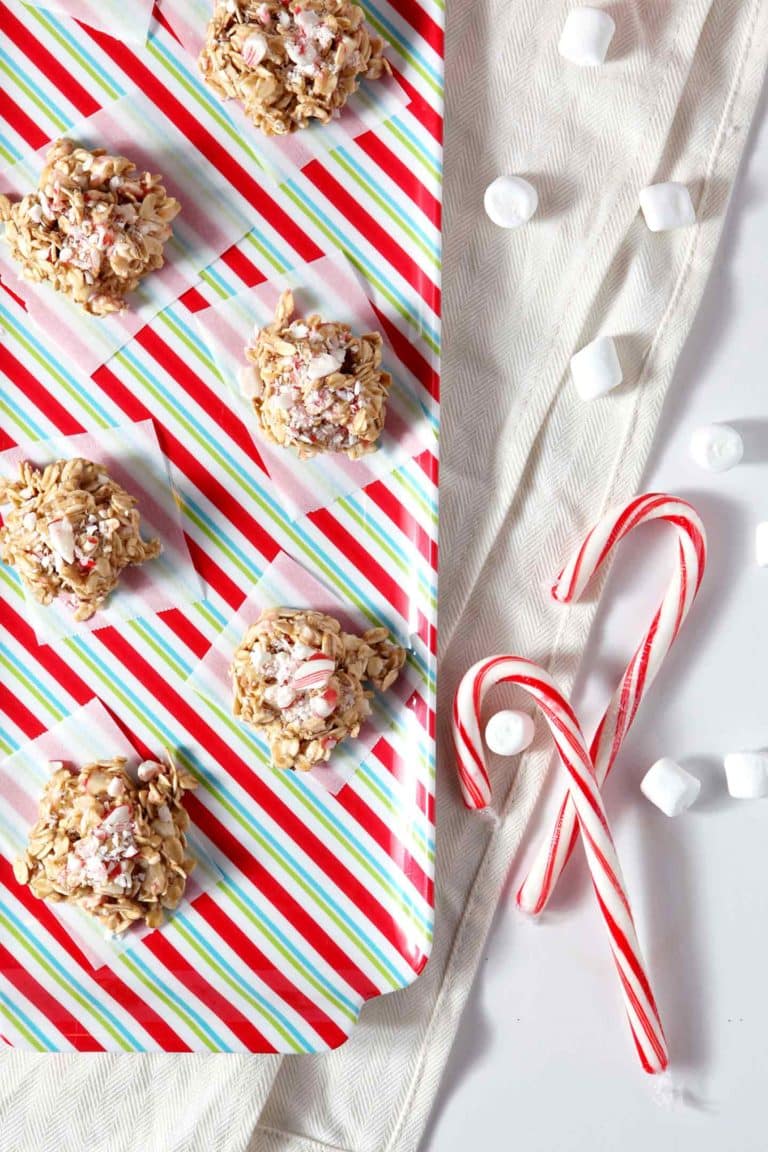 Need a quick cookie recipe for the holidays that the whole family and Santa will adore? Mix up these super simple No Bake Peppermint Bark Cookies today! White chocolate and marshmallows melt together to form the base of this gluten-free cookie. When the mixture is melted, stir in crushed candy cane pieces and rolled oats. Scoop the no bake cookies onto a lined baking sheet and chill before consuming. Enjoy with a mug of cocoa this Christmas!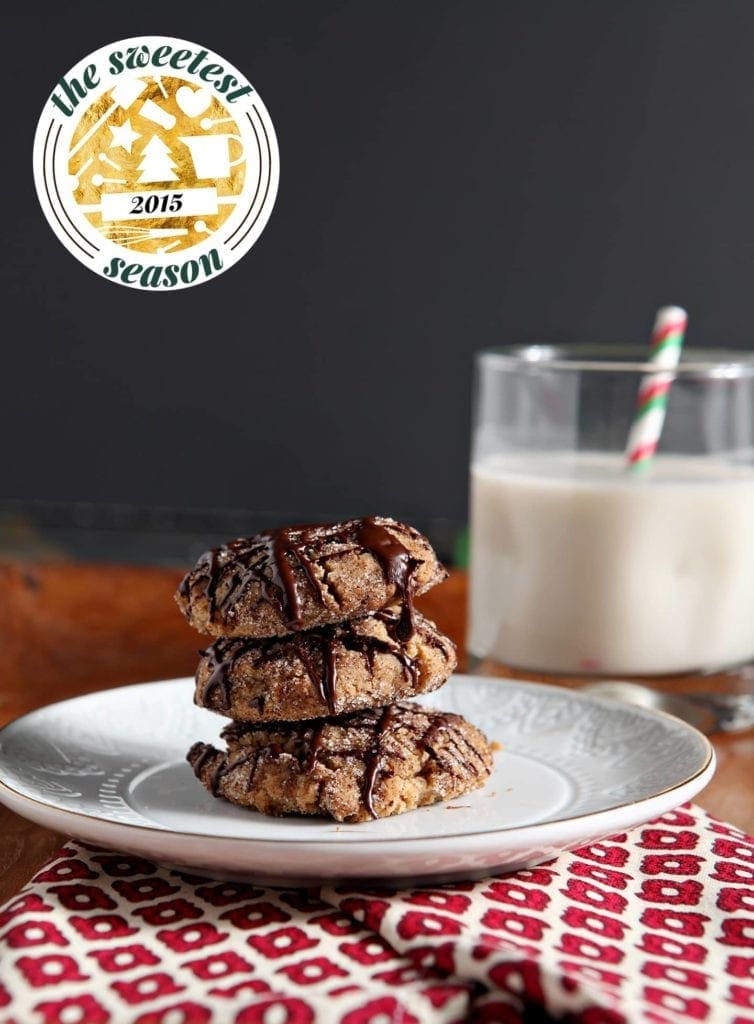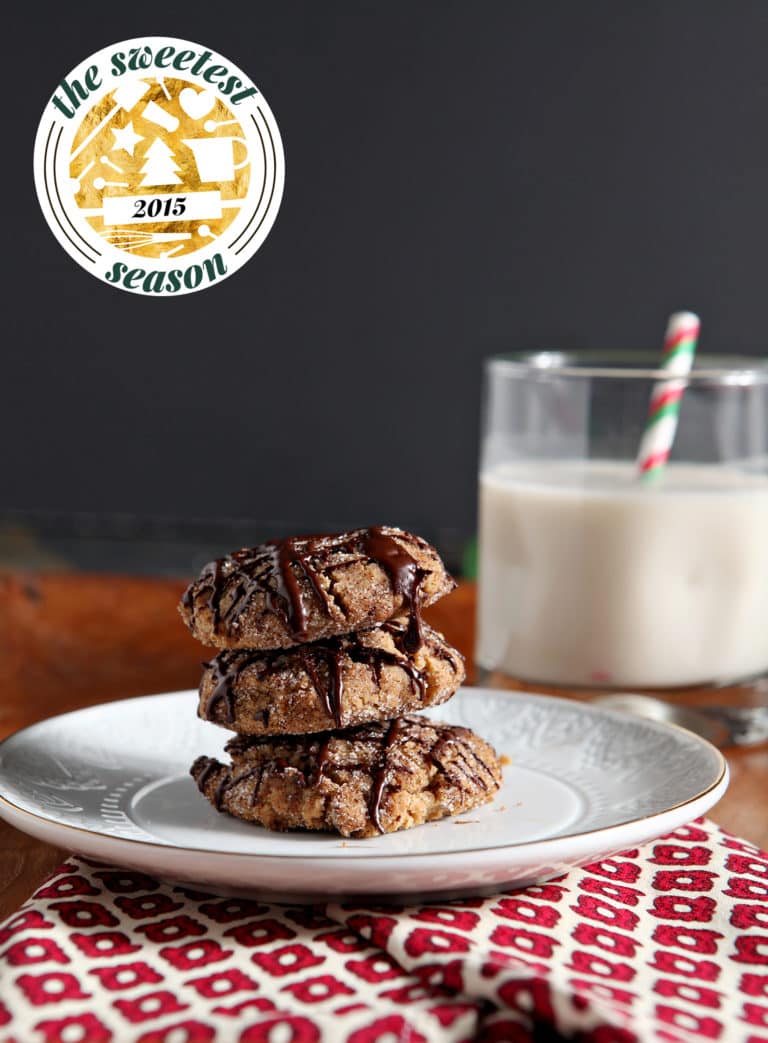 A twist on the classic Peanut Blossom Cookies, these Vegan Peanut Butter Espresso Cookies are rich, crunchy and delicious. Vegan peanut butter and espresso cookies are drizzled with a chocolate espresso glaze that makes the cookies sing!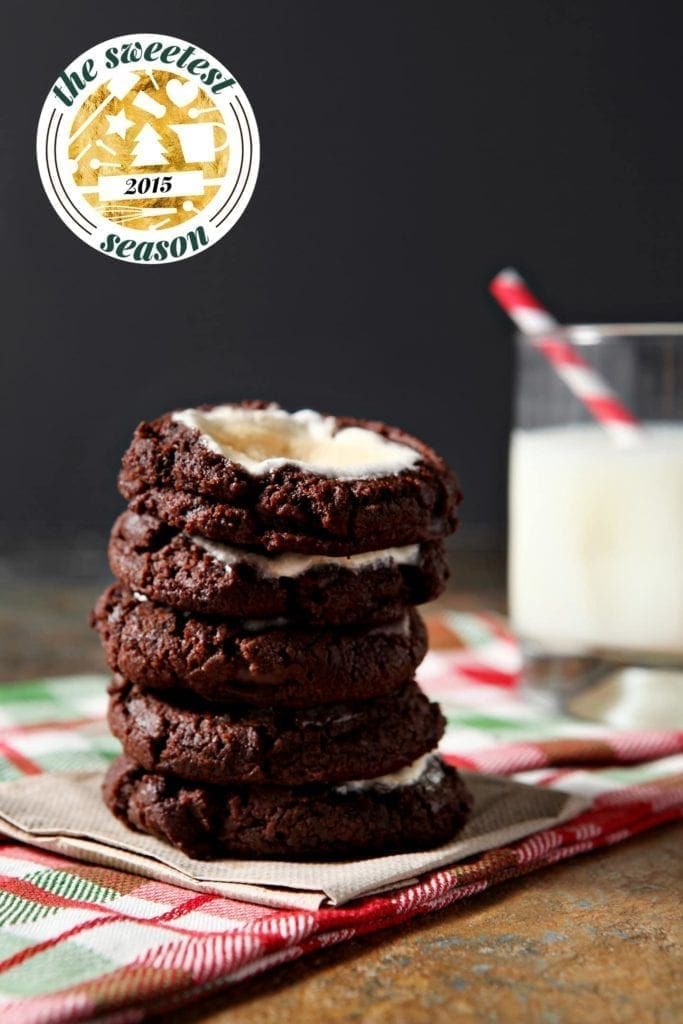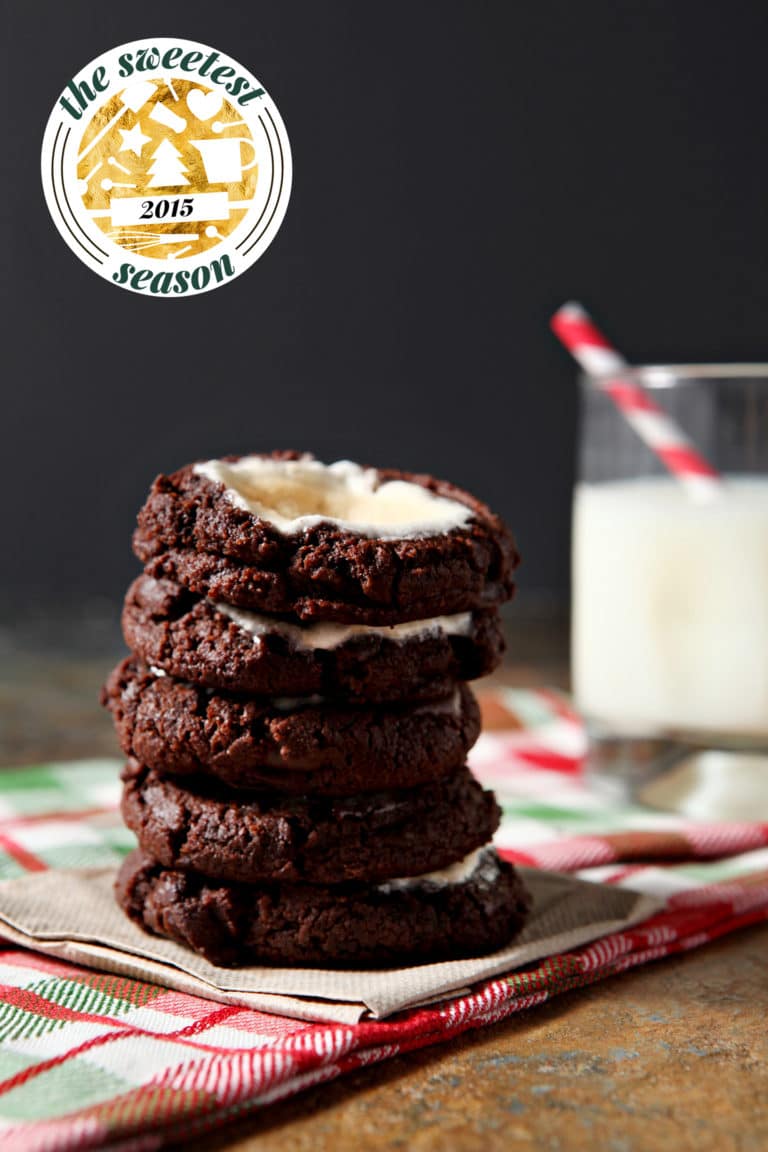 Like the classic winter drink, but in cookie form, these Hot Cocoa Cookies are chock full of chocolate-y goodness and topped with a toasted marshmallow. These dairy-free cookies are the perfect companion for a mug of hot chocolate or a glass of milk.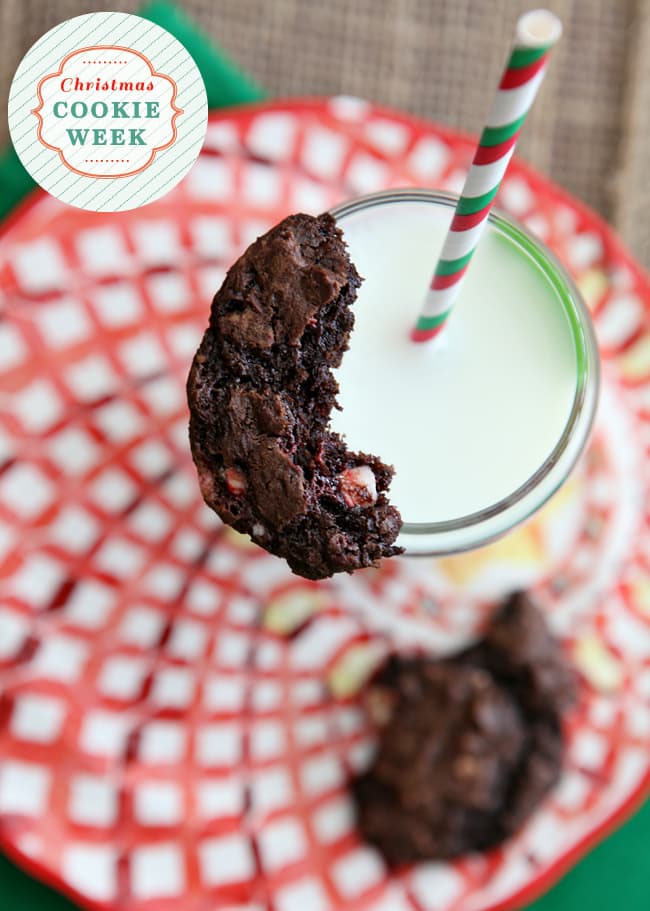 Peppermint Dark Chocolate Cookies sing of the holiday season with their combination of chocolate and peppermint. These dense cookies are the perfect treat for Santa!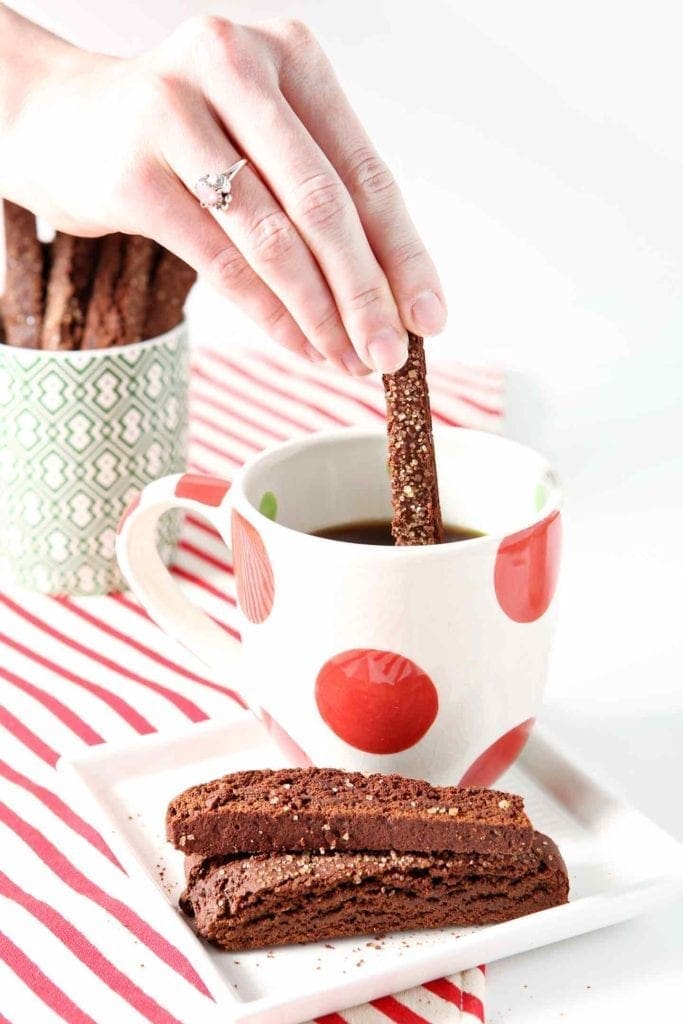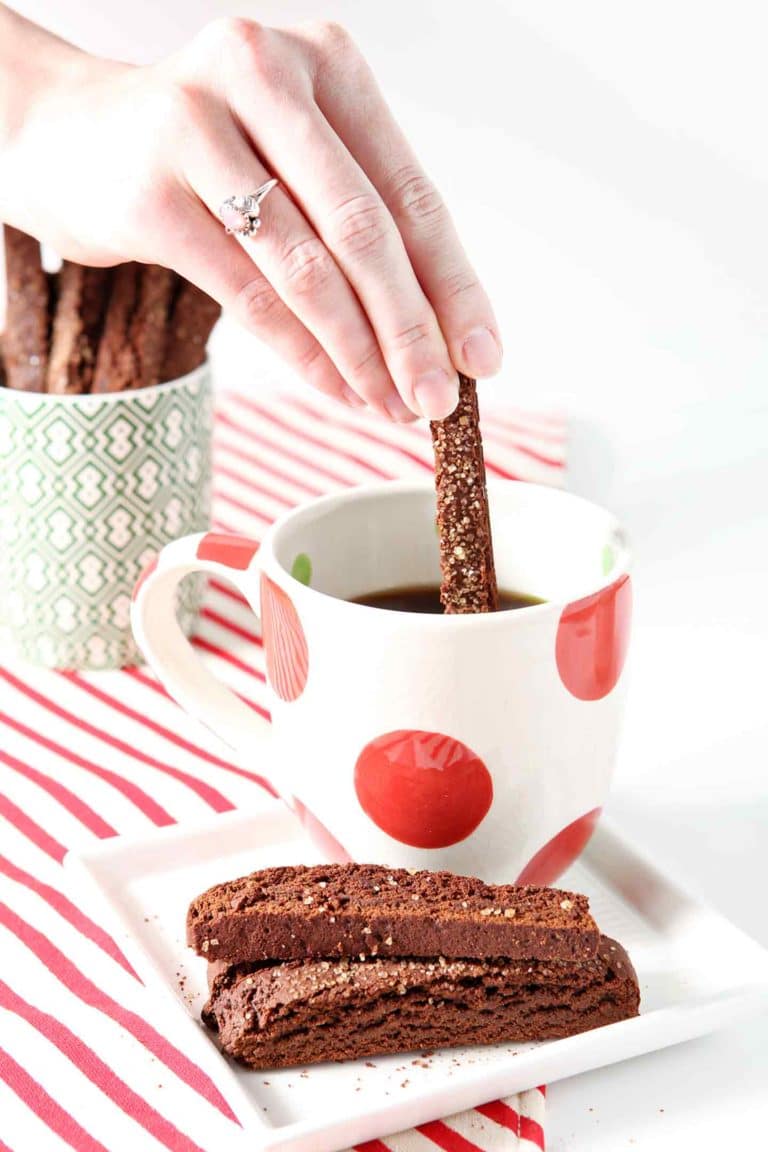 Crunchy, festive and spicy, Chocolate Gingerbread Biscotti make the PERFECT cookie for dunking in coffee or milk during the holidays. Dutch process cocoa powder, fresh grated ginger, molasses, butter and more meld together to create this deliciously spiced, flavorful twist on the classic Italian cookie. Bake up a batch of these Chocolate Gingerbread Biscotti to spread cheer this Christmas season. Enjoy with your favorite holiday beverage.
New Year's Eve Drink Inspiration
Whether you're hosting folks for NYE or going out, everyone likes a fancy drink to send off the old year and ring in the new. Below are some favorites that are both alcoholic and non-alcoholic…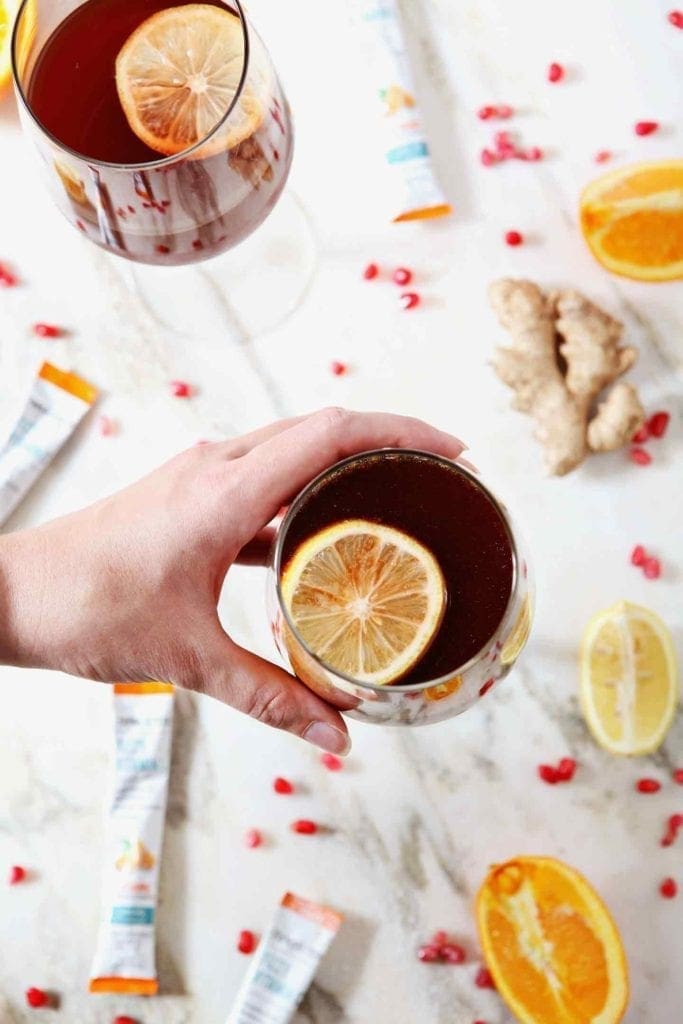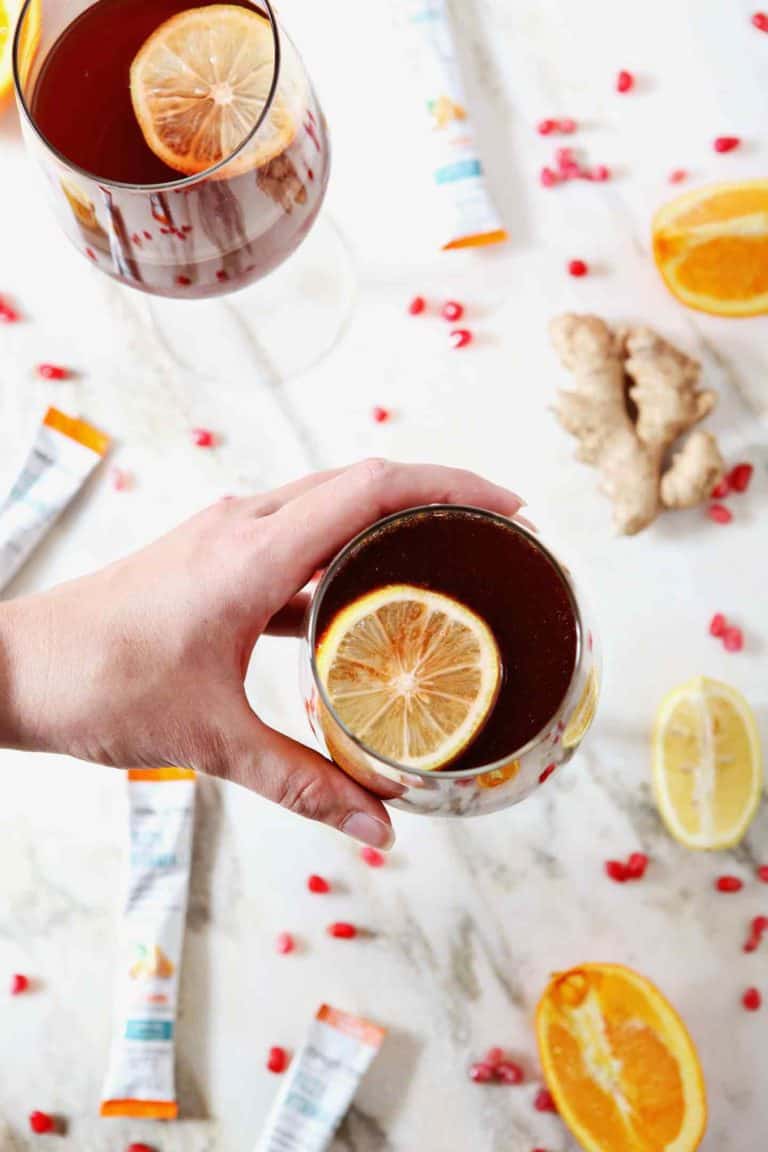 Get vitamin C and enjoy a tasty drink at the same time! Four-ingredient Pomegranate Ginger Orange Sparkling Mocktails are the perfect way to do both. Perfect for the holidays, Pomegranate Ginger Orange Sparkling Mocktails are a fun, delicious sipper for all!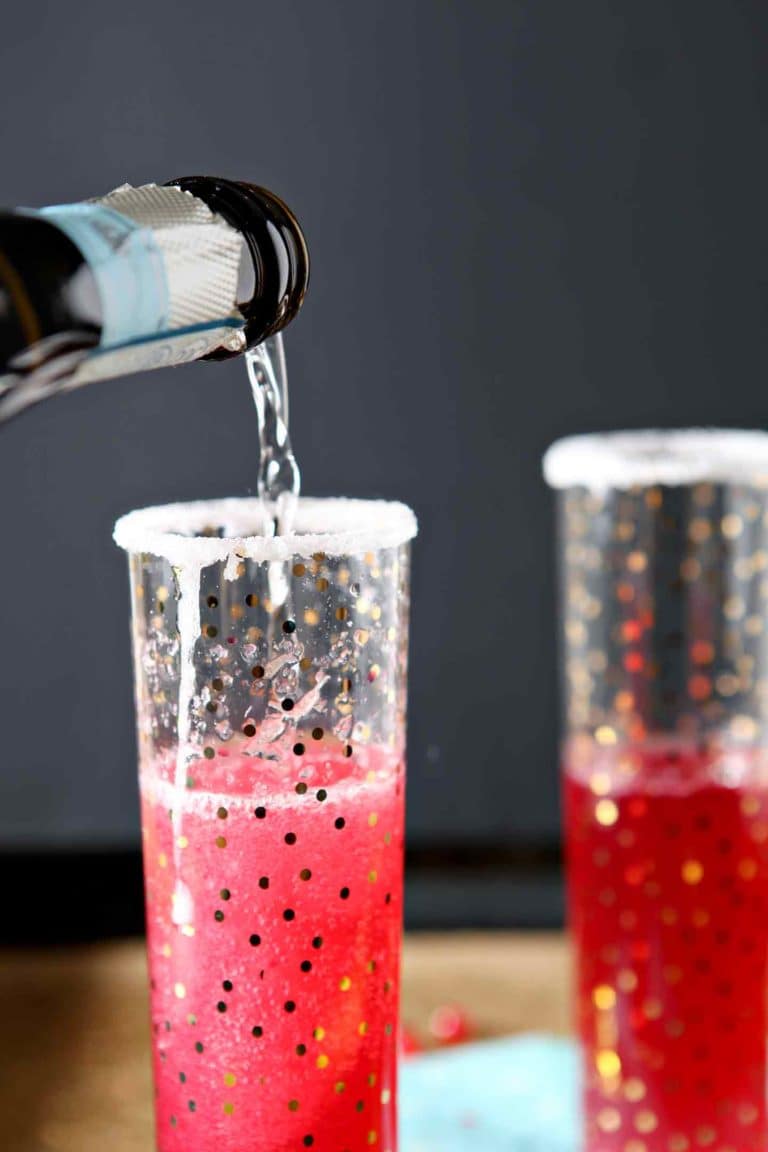 The Pomegranate French 75 makes a perfect celebratory cocktail to sip while ringing in the new year! A twist on a classic French 75, this recipe calls for prosecco or champagne, gin, freshly squeezed lime juice and Sprouts Pomegranate Italian Soda. The resulting drink is light, herbaceous and slightly sweet and a little tart. The effervescent Pomegranate French 75 would be a beautiful mixed cocktail to serve at a New Year's Eve party!
Ring in the new year by making these seasonal Cranberry Bellinis! Unsweetened cranberry juice is combined with simple syrup and prosecco to create these festive cocktails that are perfect for New Year's Eve!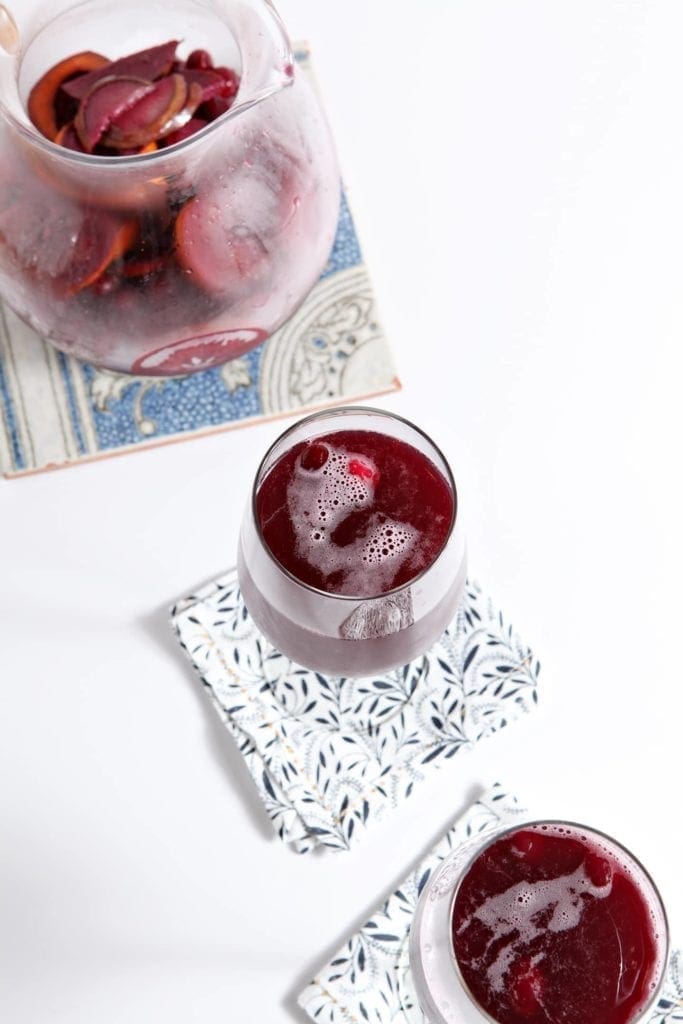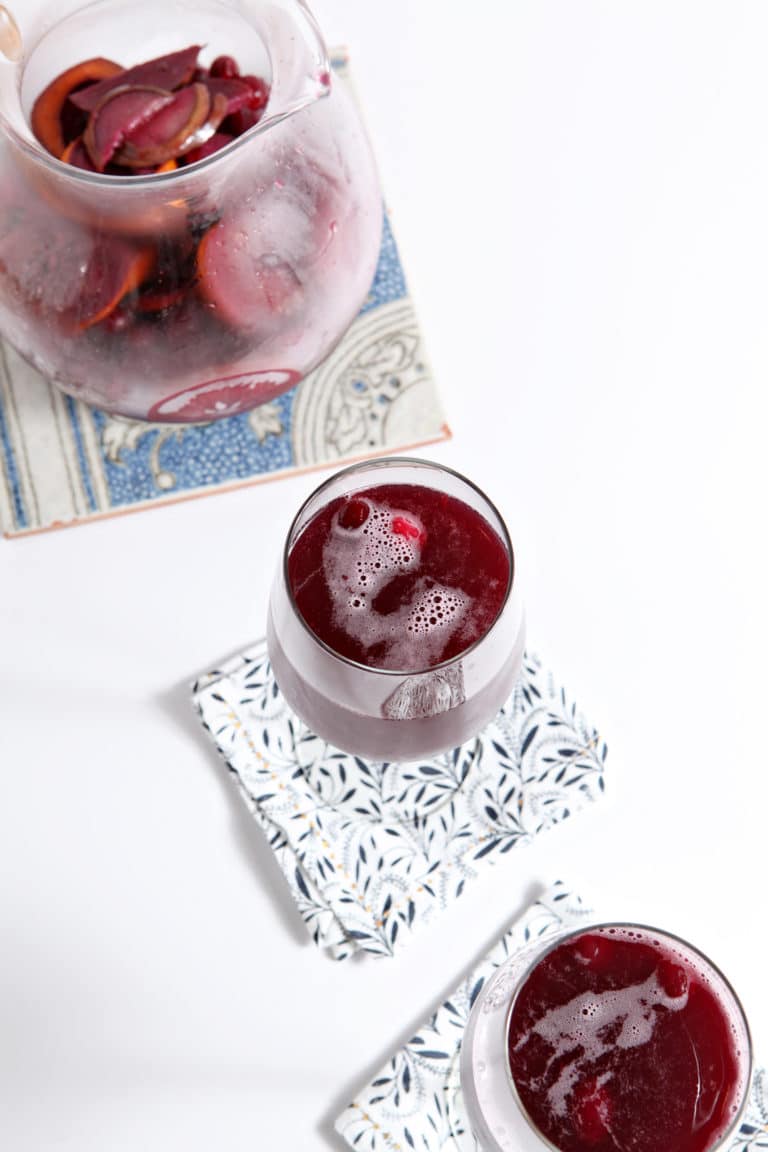 Winter sangria, chock full of orange and cranberry goodness, is combined with a favorite bottle of bubbly to create this cocktail. Spicy and not too sweet, Winter Sparkling Champagne Sangria is a perfect cold weather mixed drink!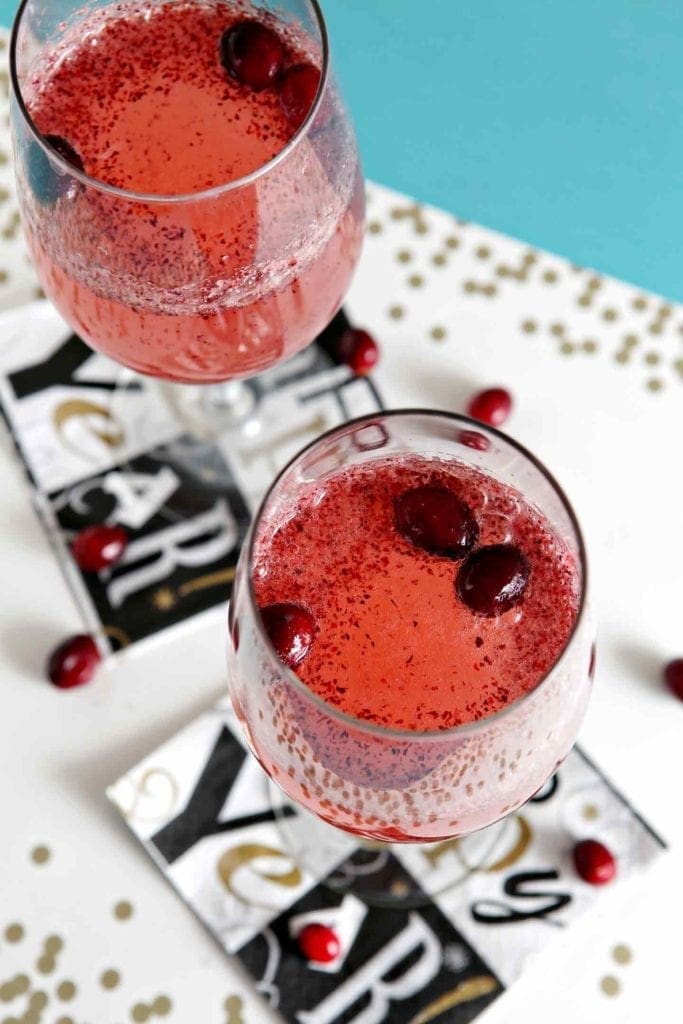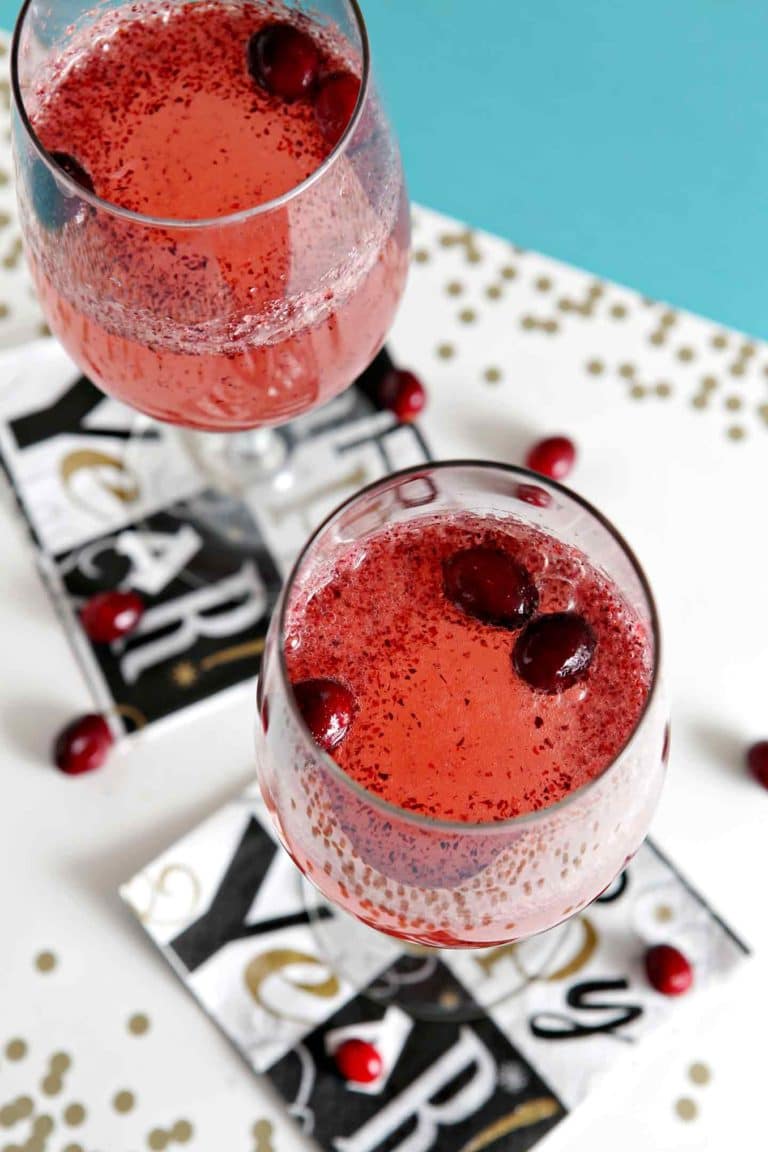 Fresh cranberries, maple syrup, white grape juice and club soda make this delightful Cranberry Sparkler Mocktail into a New Year's Eve (or any other kind of celebration) drink! This alcohol-free drink is perfect for kids, expectant mamas and anyone else who don't drink alcohol.
New Year's Day Food
Whether or not you're into the superstition that whatever you eat on January 1 will bring you wealth, prosperity, happiness, etc., we can all agree that tasty food to start the new year right is a good idea!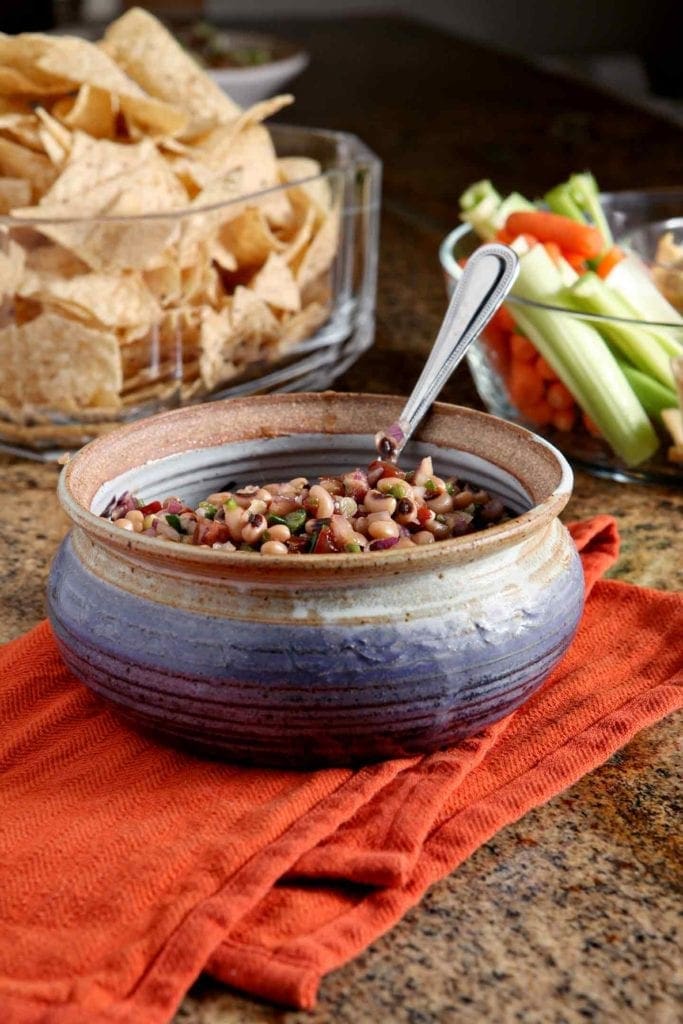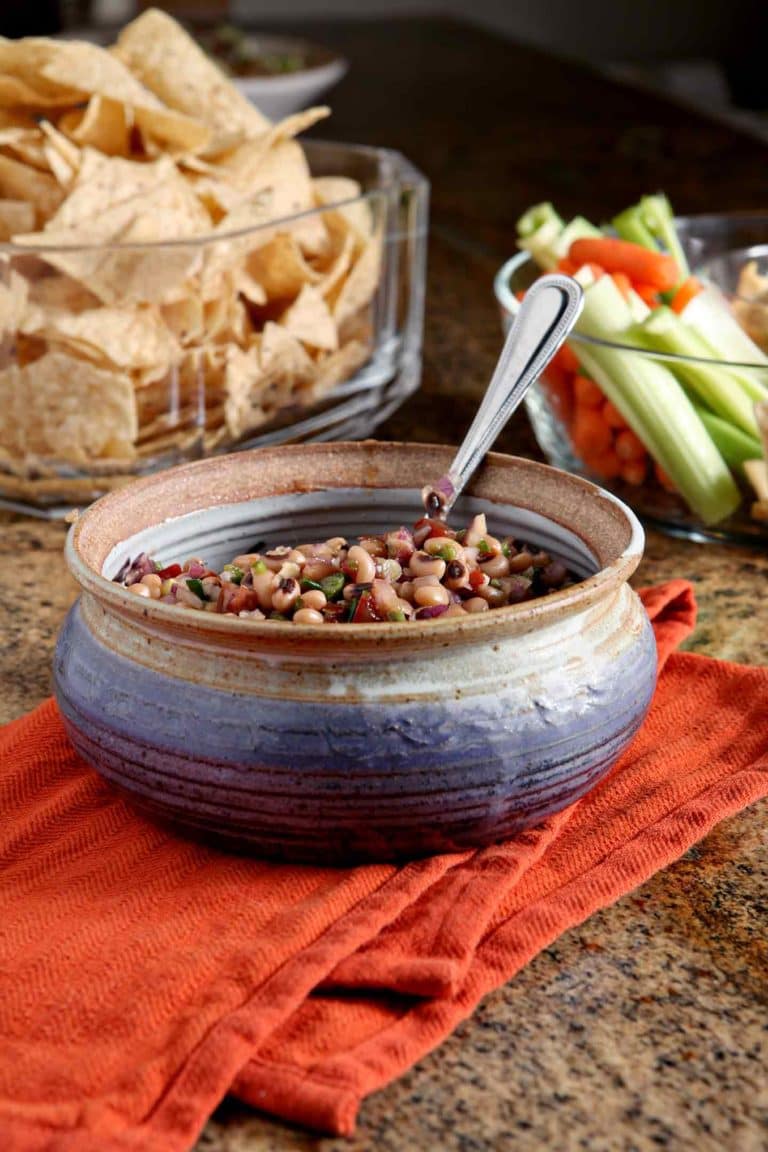 Instead of making Hoppin' John, serve Black Eyed Pea Dip to guests on New Year's Day. A nod to the traditional Southern recipe, this app calls for similar ingredients. Chock full of black eyed peas, heirloom tomatoes, red onion, jalapeño and some green onions, this vegetarian dip comes together with a honey-balsamic dressing. Serve Black Eyed Pea Dip with corn or tortilla chips. What a scrumptious appetizer to bring prosperity in the new year!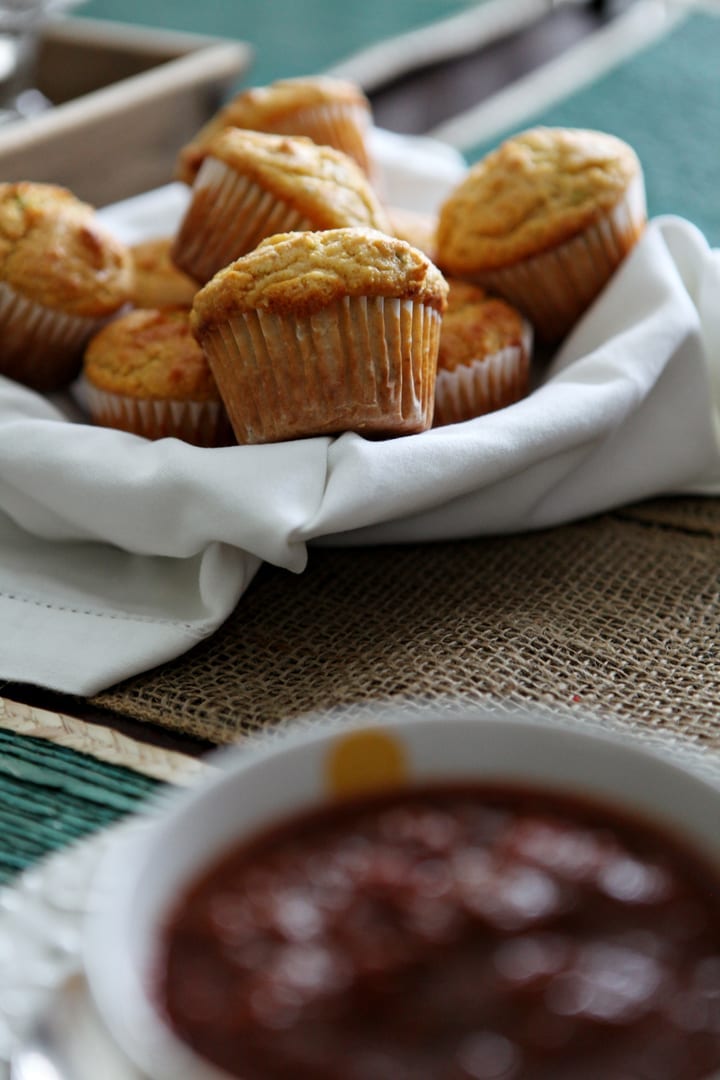 Love sweet and spice together in one balanced recipe? Honey Jalapeno Cornbread Muffins are the perfect accompaniment to any meal! These fluffy cornbread muffins, sweetened with honey and given some heat by a chopped jalapeno pepper, bake up quickly and serve a crowd!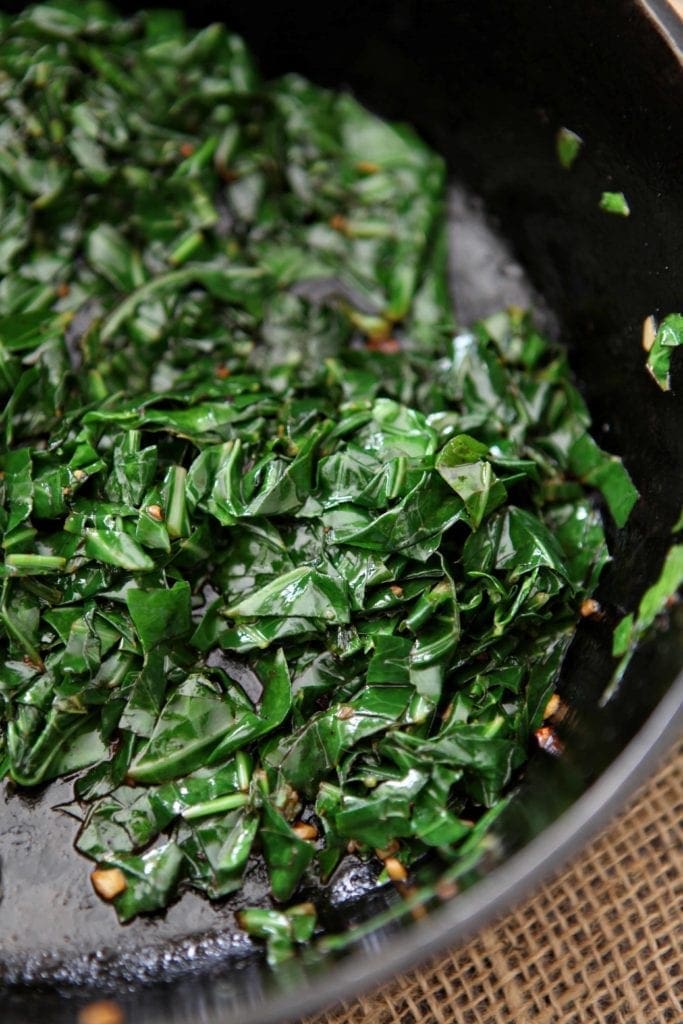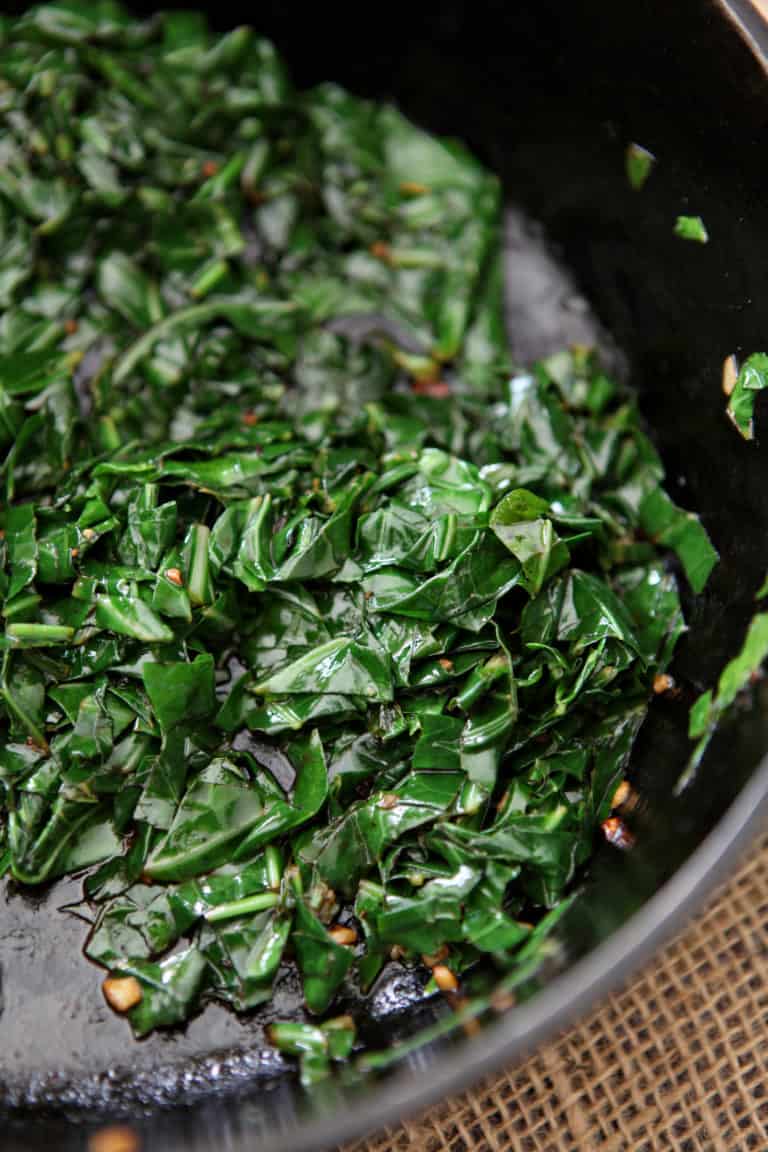 Whether you want to start the new year strong or serve a delicious and simple side dish along with dinner, Bacon Collard Greens are the recipe for you! A nod to Southern lore about greens consumed on New Year's Day bringing money and luck in the new year, this recipe is perfect any time of year. Ready in less than 15 minutes, Bacon Collard Greens are quick, flavorful and a wonderful way to get in some greens!
…
What do you plan on cooking during the month of December?
Other monthly meal plans: January 2018 / February 2018 / March 2018 / April 2018 / May 2018 / June 2018 / July 2018 / August 2018 / September 2018 / October 2018 / November 2018