All-Butter Tea Cake Cookies
Soft sugar cookies are the best thing to make for any holiday celebration. These traditional Southern Tea Cakes are the perfect not-too-sweet-but-so-delicious cookies. Makes 52 cookies.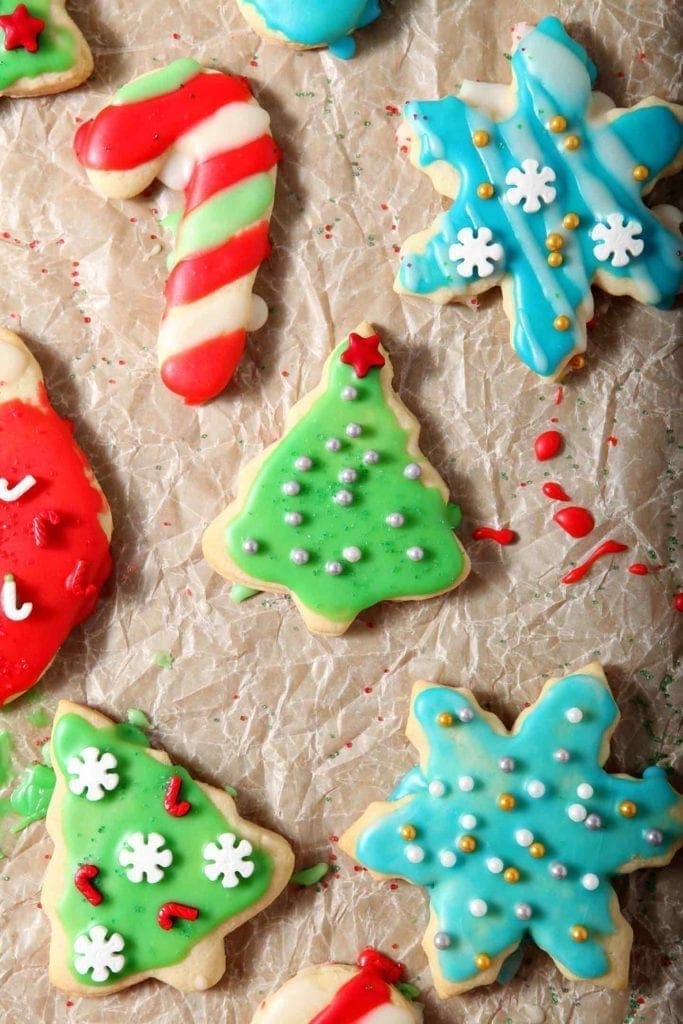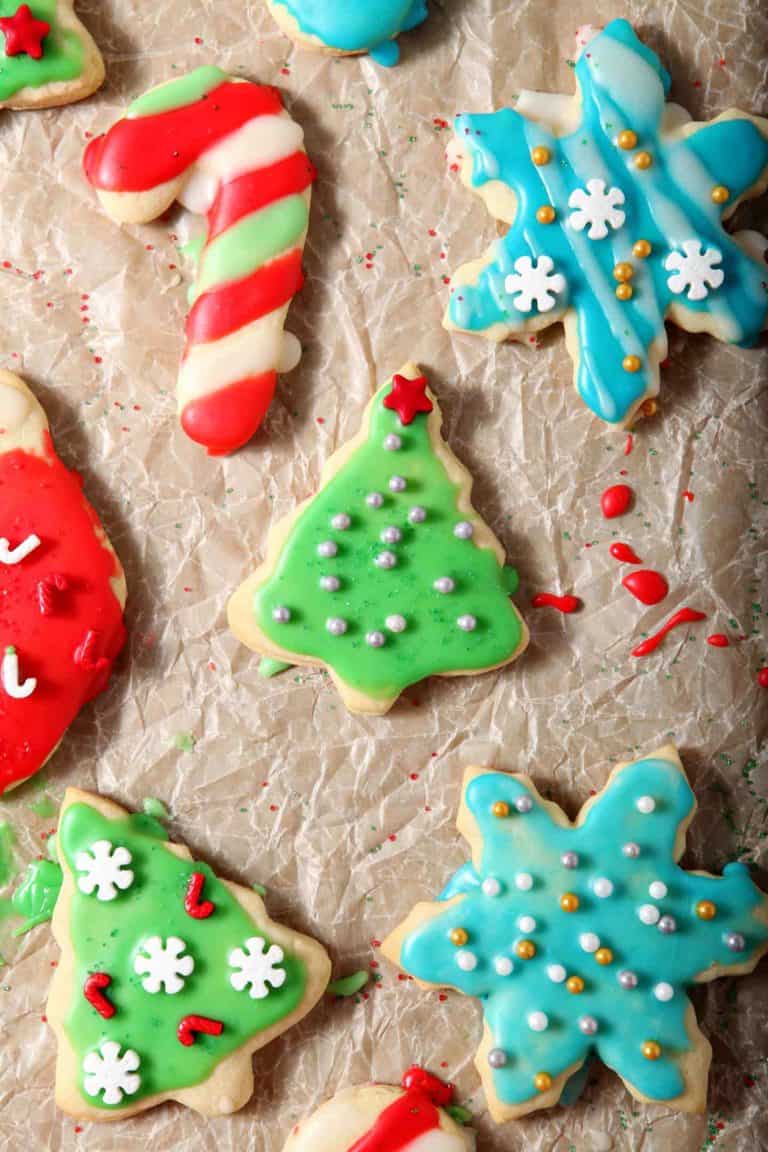 When I was a child, a family friend used to make the most wonderful cookies called Tea Cakes. At one point, she passed along her recipe, and we began baking Tea Cakes for holidays, specifically July 4th and Christmas.
After baking, we would take plates of decorated cookies to friends, family members and neighbors, spreading the love with all the people we loved.
When I was in college, I rediscovered these cookies during finals week. Since I was an art major, my final projects were due the week before finals, so I never ended up having exams during the finals week.
While my friends fretted, I baked.
Baking these Tea Cake Cookies became A Thing that I continued throughout my five years of undergrad and into adulthood, and I've been tinkering with the recipe ever since.
In Mississippi, two of my friends joined me for baking. When we hunkered down in my tiny galley kitchen, I was shocked to learn neither had ever made cookies before.
So I shared with them my tips and tricks for these lovely cookies, and we had a ball.
Whenever I bake these cookies, I think of those friends, Heather and Jason.
I think of my family and the memories we made baking for the people we loved when I was a kid.
And I always think about Ms. Debbie, the woman who originally passed along this delightful recipe; the same one who baked at least twenty dozen Tea Cakes for my wedding reception cookie table.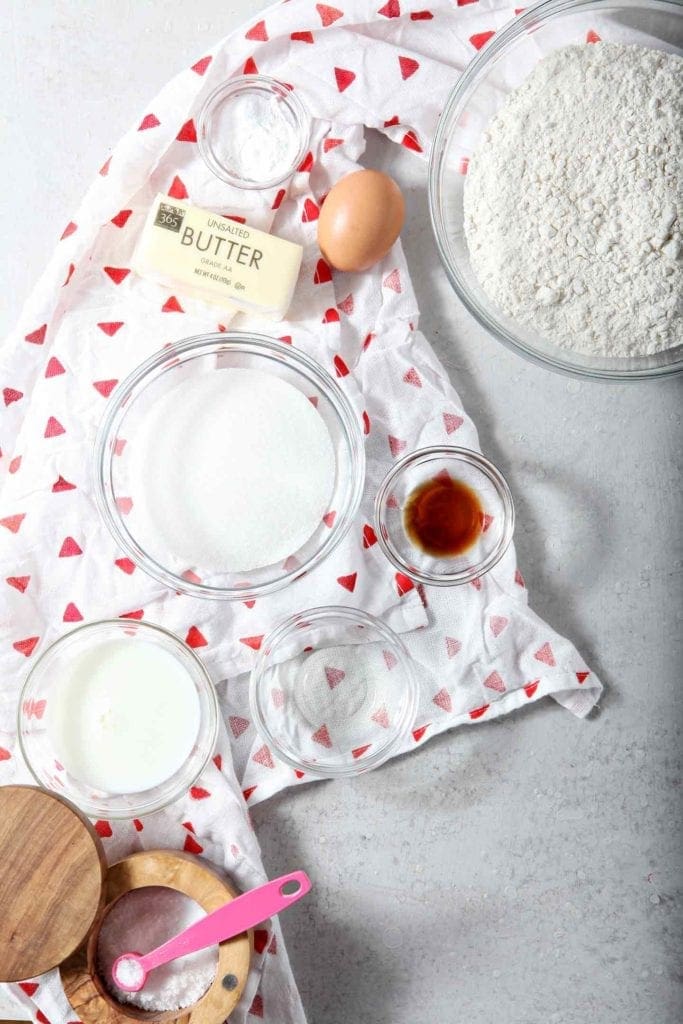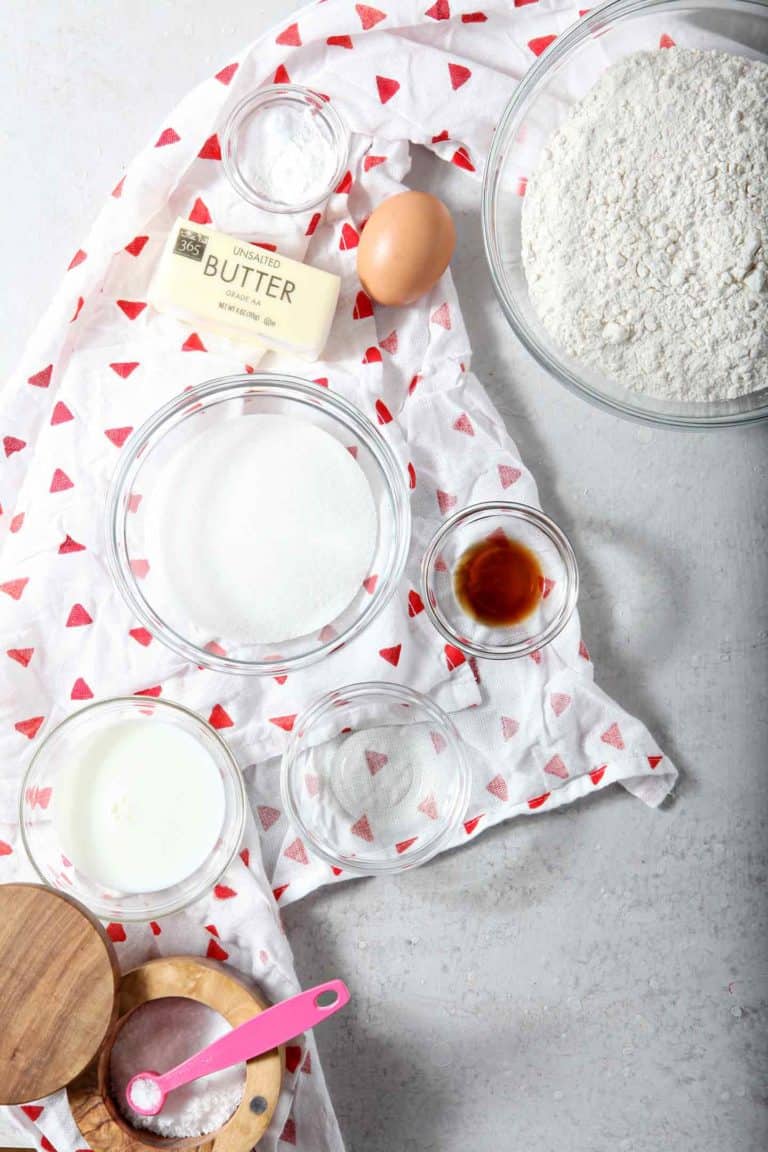 What tools do I need to make Tea Cakes?
The Speckled Palate participates in affiliate programs. As an Amazon Associate, I earn a commission from qualifying purchases. Please refer to my disclosure page for more information about these affiliate programs.
Plastic wrap
Snowflake cookie cutters (or your favorite seasonally appropriate cookie cutters!)
Sprinkles and colored sugar, for decorating

How to Make Classic Southern Tea Cake Cookies
Make the Cookie Dough
First and foremost, you need a large bowl, a hand mixer (or a stand mixer.)
Into that bowl, you're going to measure out the butter, sugar, vanilla extract, egg, milk and vinegar. Yes, I realize this is a lot, but trust me–this makes it a lot easier.
Use your hand mixer or a stand mixer to stir the ingredients until smooth and incorporated. This may take a few minutes because you've got a lot in the bowl, and it'll be a slow slog at first.
Into another bowl, sift the flour, baking powder, baking soda and salt together. Whisk them so that everything is combined and incorporated.
Why do we do this? Because we want these ingredients to be evenly distributed, and we run the risk of them clumping if we don't pre-mix them before adding 'em to the wet ingredients.
Gently pour those dry ingredients (the flour, etc.) into the wet ingredients, a bit at a time, and stir until just combined.
Stretch a piece of plastic wrap onto the countertop. Dollop the cookie dough onto it, and wrap it carefully. I find that forming it into a round with your hands comes in handy here so that the rolling out later is easier.
Next, we're going to chill the dough for 1-2 hours, but you can refrigerate it overnight, too.
Yes, this step is necessary, and it is non-negotiable. The cookies will spread all over your cookie sheet if you don't do this and become one blob.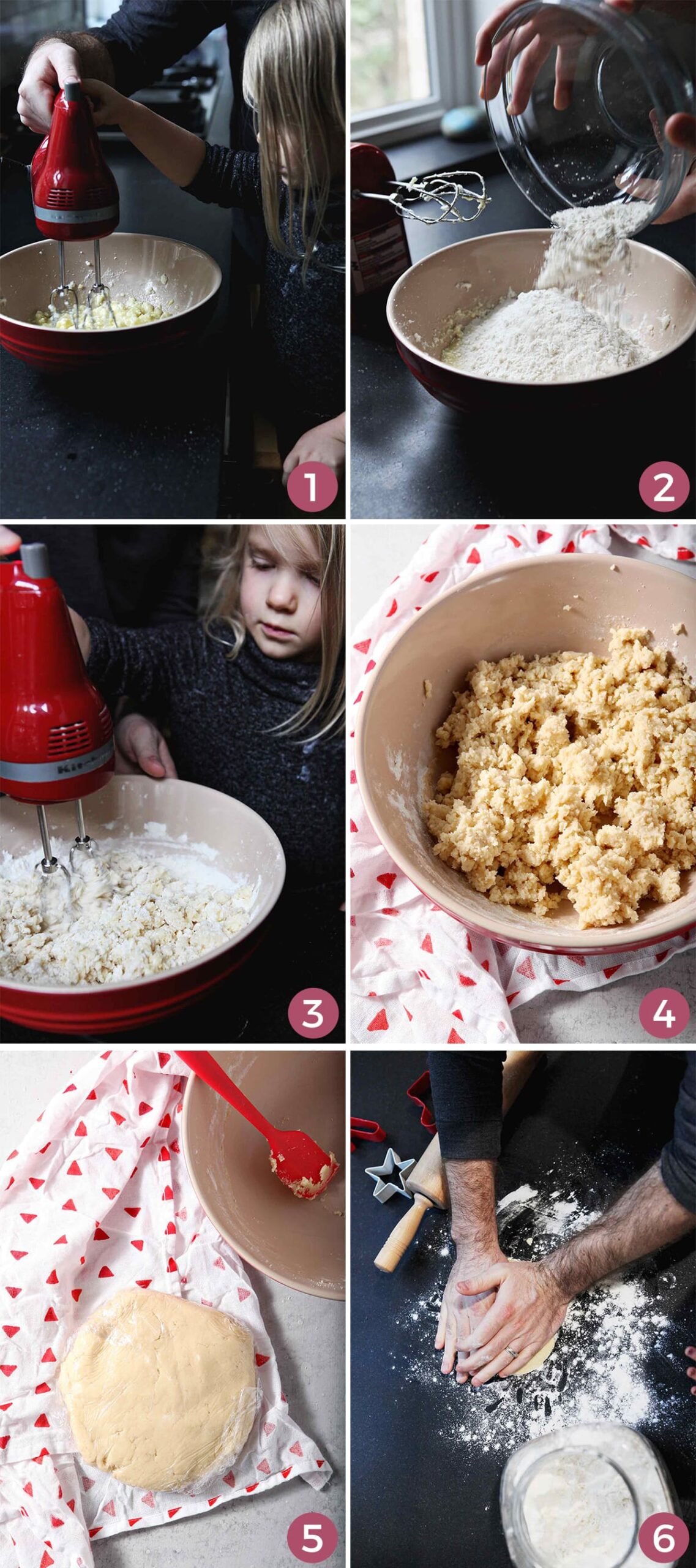 Cut out the tea cakes and bake
Once the tea cake dough has chilled, preheat the oven, and line a baking sheet with parchment paper or a nonstick baking mat.
Sprinkle flour onto a clean, flat surface.
Use a rolling pin to roll out the dough into a 1/2″ thick round. Cut it into shapes using your favorite cookie cutters, and transfer the cookies to the prepared baking sheet.
You can repeat this process as many times as necessary, but be aware that the cookie dough will become harder to work with as it warms up, so you want to do this step fast.
Bake the cookies in the preheated oven until just set, about 8-10 minutes. We don't want 'em to get much color, so please keep an eye on them.
Transfer the cookies to a cooling rack, and let cool completely before decorating with your favorite icing and sprinkles.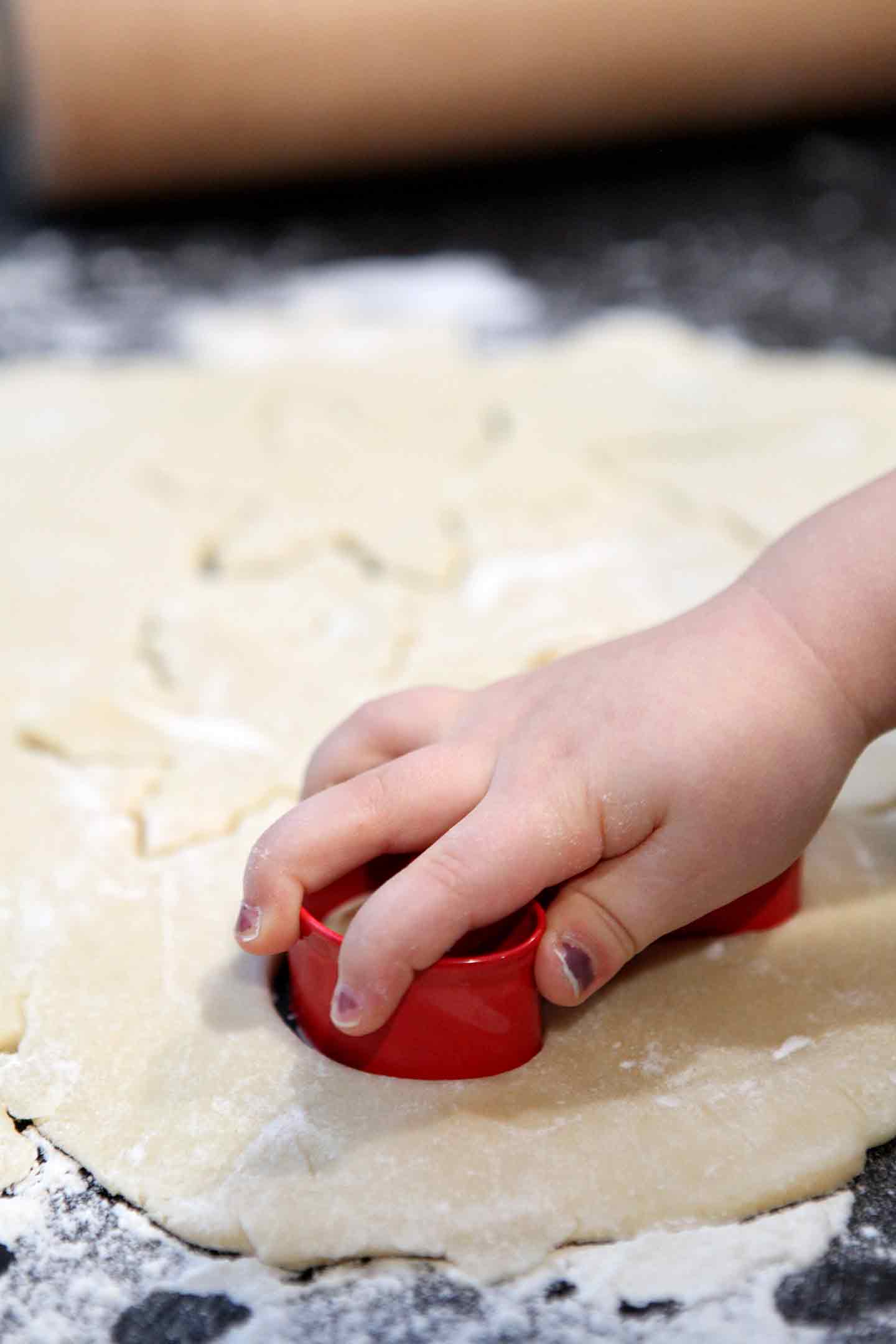 Frequently Asked Questions
What are Tea Cakes?
Fluffy, super light, lightly sweetened cookies! They're similar to sugar cookies, but they're softer and less sweet. And—surprise, surprise—they pair nicely with a cup of tea because they're a very mild and simple cookie.
According to Southern Living, they most likely hail from the rural South and date back to times when rations were meager. If pantries were stocked, they just included basics like flour, salt, etc., if that. (In fact, our family's original recipe calls for vegetable shortening and water.)
These cookies are pretty simple on their own, but I love them all the same because they remind me of my childhood. And when iced, they're lovely for any holiday gathering or cookie party.
Can I make these tea cakes dairy free?
Our original recipe doesn't call for dairy, but I've changed it over the years to include dairy. (I love butter. What can I say?) So yes, you can make it dairy free.
Instead of using butter, substitute in vegetable shortening. Instead of dairy milk, use your favorite non-dairy milk from the refrigerated section of the grocery store. I'm partial to unsweetened cashew and almond milks, but coconut milk or rice milk will work, too!
Do you have to chill the dough? If so, why?
YES, you must chill the dough. (Sorry if you were looking for a Tea Cake recipe that requires no chilling—this is not what you're looking for.)
When you chill the dough, you're giving the flour and gluten a time to rest, as well as time to firm up before baking.
While you could probably roll these out immediately after making the dough, the cookies wouldn't hold their shape, and that would be sad since you're putting in the effort to roll 'em out and cut them into individual cookies.
Is there a faster way to make these All-Butter Tea Cake Cookies?
Unfortunately, there's not a faster way to make these. While the cookie dough comes together easily and quickly, it will still need that chilling time. And then once it's chilled, it will take a while to roll out the dough and cut the cookies.
Sugar cookies, in general, are pretty time intensive compared to a drop cookie, but they're certainly worth it if you have the time on hand (or helpers to assist and make the time go by faster!)
How do you keep the dough from being too sticky?
Short answer: Flour.
Long answer: The dough will be kind of sticky when you turn it out onto the countertop. Combat this by sprinkling flour on the counter beforehand, as well as sprinkling some on top of the dough. Rub some on your rolling pin, too, just to ensure the dough doesn't stick to the rolling pin.
I've found that I have to add more flour as I roll more, and that's OK.
In related news, my 3-year-old would like you to know that handfuls of flour on top of the cookie dough works before and after rolling it out.
Can I make the dough ahead of time?
Yes! The dough is actually better this way because it has enough time to firm up in the fridge.
You can make this a few days in advance, too, but plan to take your dough out of the refrigerator 30(ish) minutes before you want to roll it because it'll be hard as a rock. And while that's good, it makes the dough almost impossible to roll. Let it warm up just a little bit at room temperature before rolling, then follow the instructions in the recipe card below.
How do I make icing for cookies?
Oh, friend. This is easy peasy!
I recently shared my recipe for Easy Sugar Cookie Icing to help you out. It pairs perfectly with Tea Cakes because the icing is very sweet, and the cookies aren't.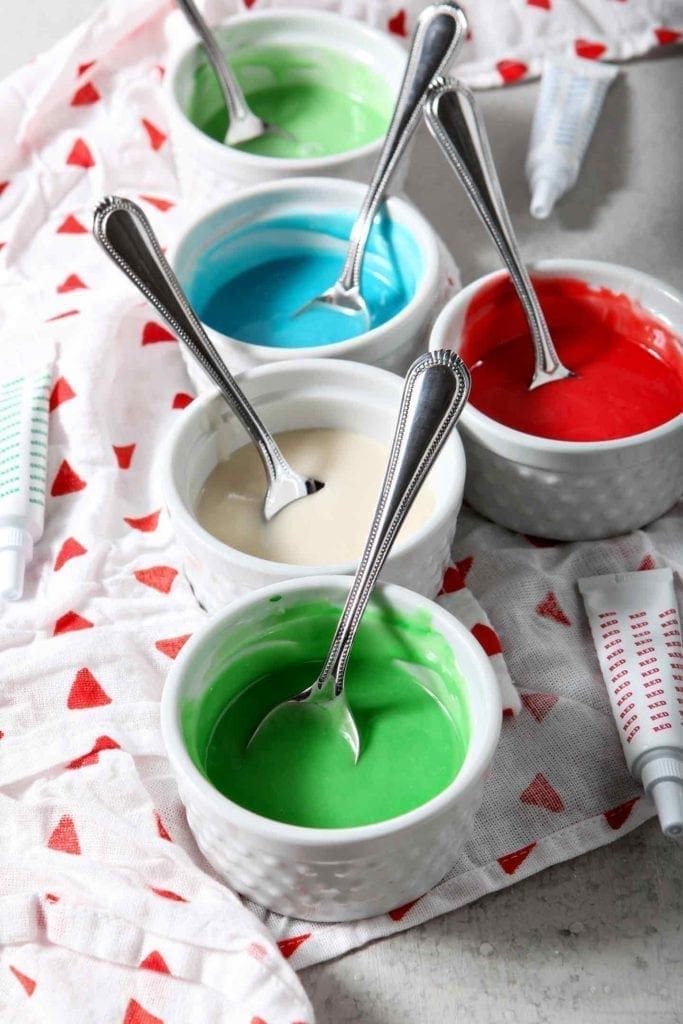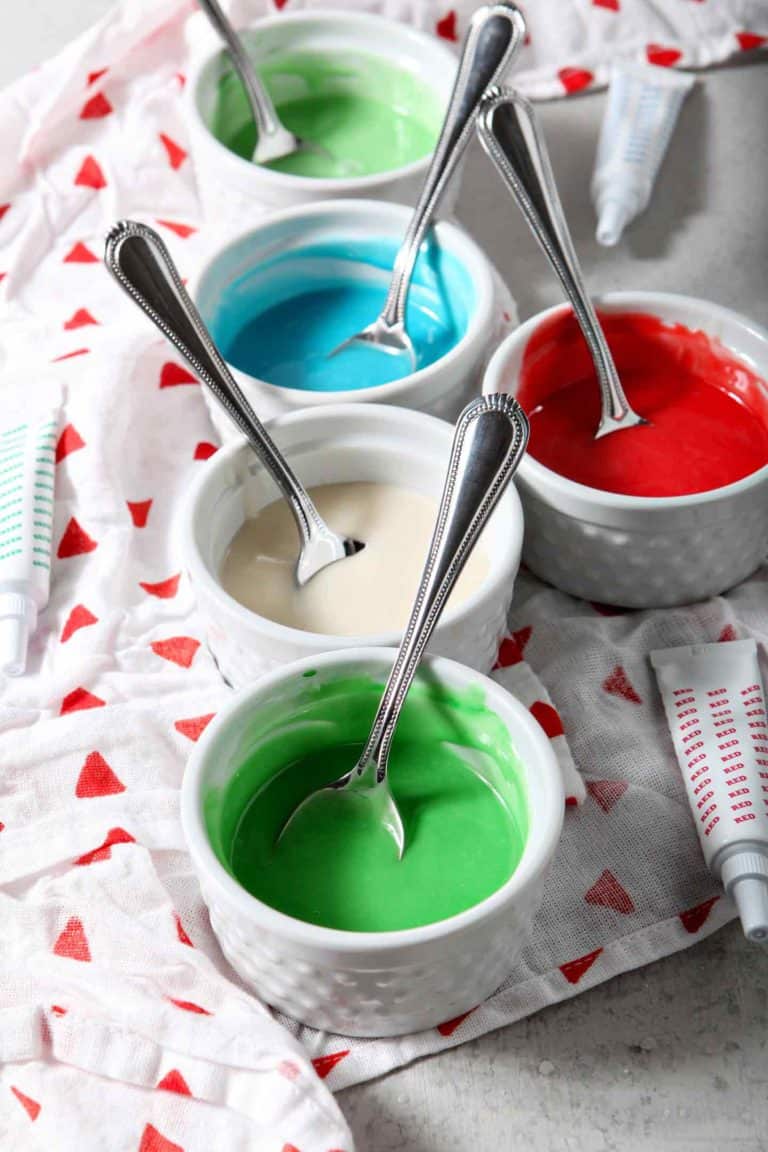 Erin's Quick Tips and Tricks
Make a batch… and share 'em! My family has made these simple sugar cookies for years and shared them at Christmastime and July 4th. (You could also make these Fourth of July Sugar Cookies if you want something specific for Independence Day.)
Store our Tea Cakes at room temperature in an airtight container.
Substitute your favorite vegetable shortening for butter to make these cookies dairy free. The original recipe calls for this ingredient, and they're just as tasty!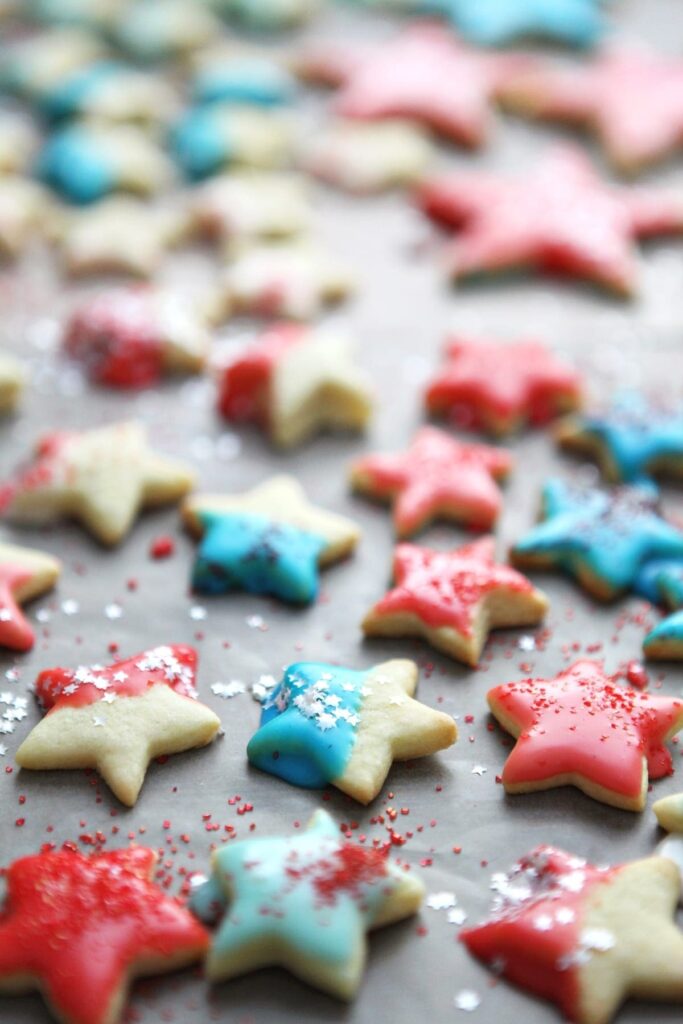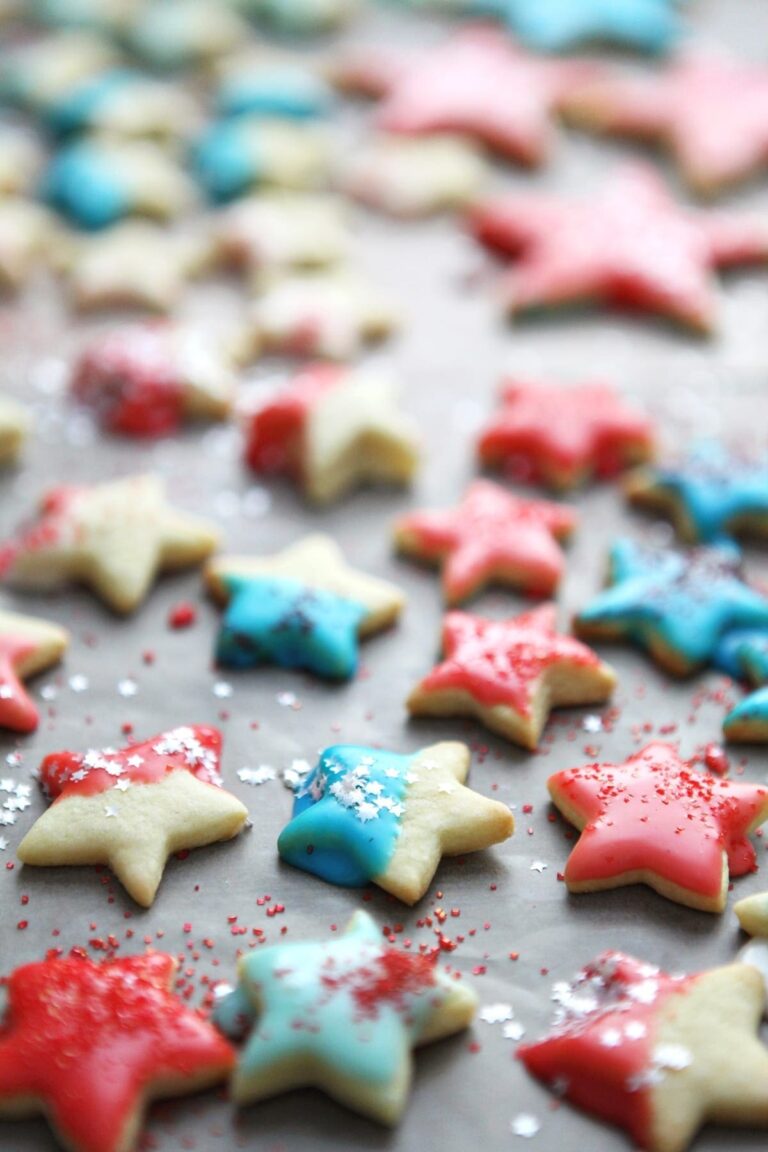 What are some other cookie recipes I might like, too?
Ready to make these beauties? They're easier than you think!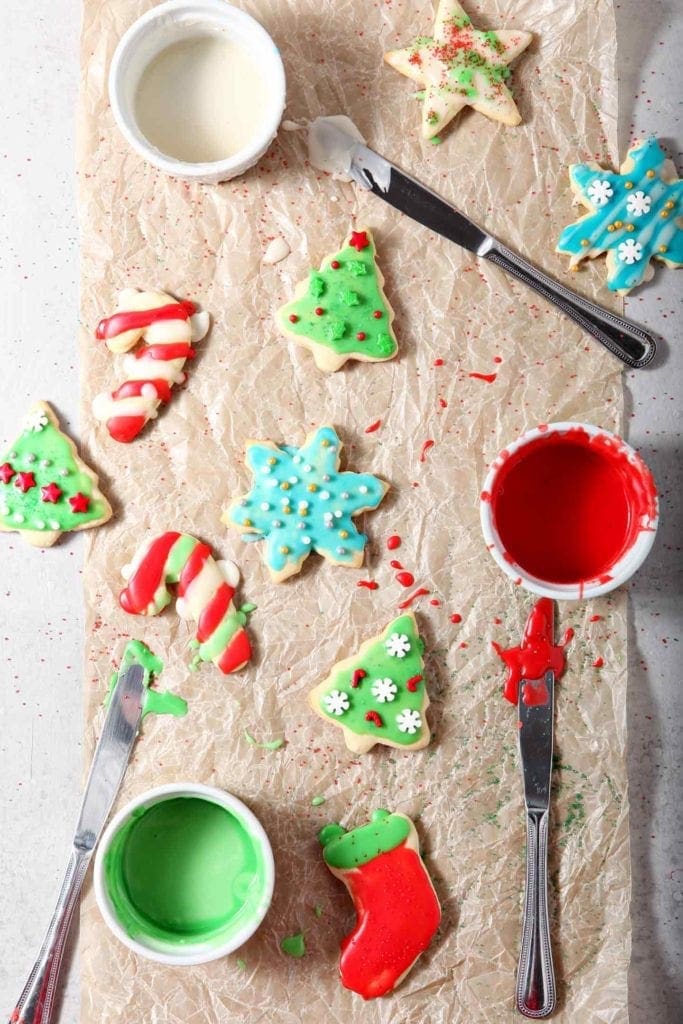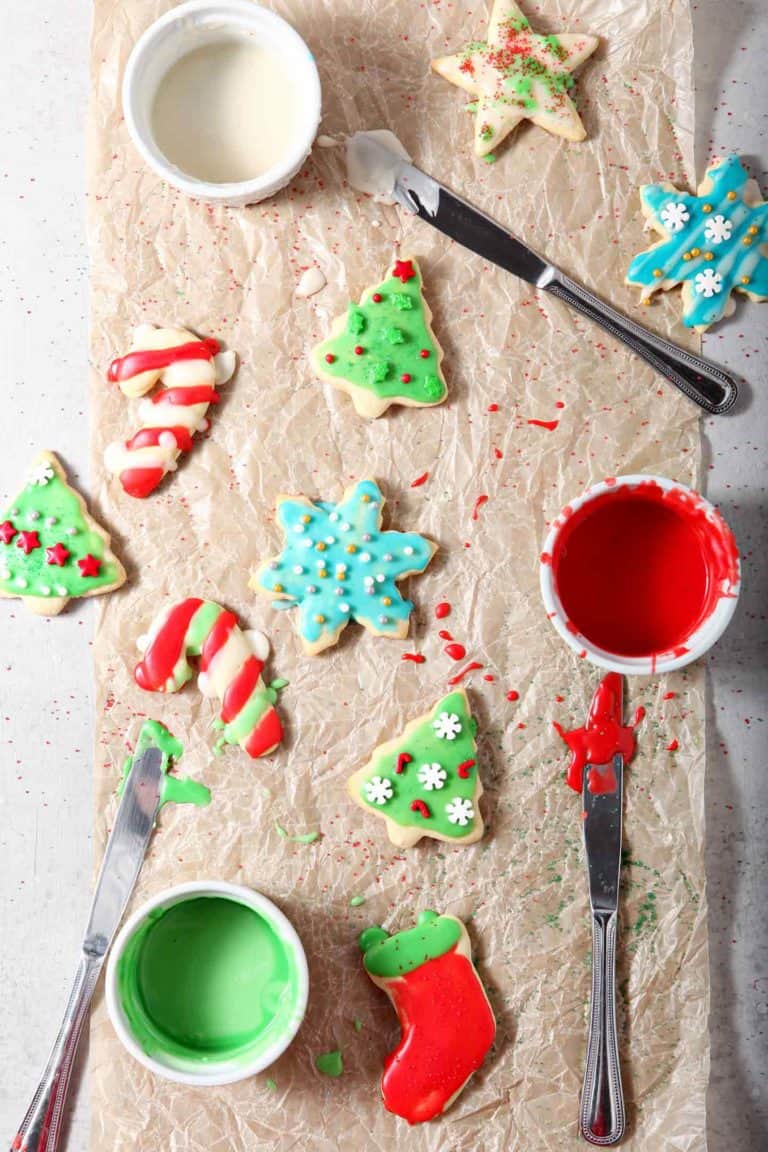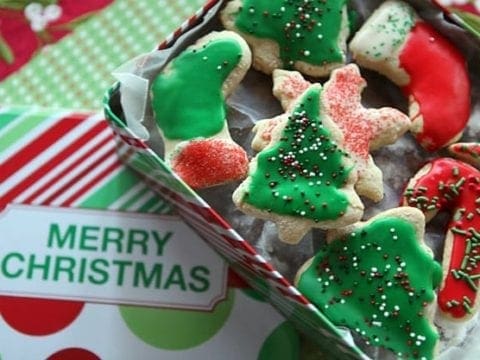 Yield:

52 cookies
Tea Cakes
Prep Time:
1 hour
10 minutes
Total Time:
2 hours
20 minutes
Soft sugar cookies are the best thing to make for any holiday celebration. These traditional Southern Tea Cakes are the perfect not-too-sweet-but-so-delicious cookies. The lightly sweetened dough puffs up in the oven and holds its shape beautifully, so these cookies are perfect to pair with sweet Easy Sugar Cookie Icing. Whether you're hosting a cookie decorating party or baking for July 4th, All-Butter Tea Cake Cookies are a family favorite.
Ingredients
½ cup unsalted butter, softened (1 stick)
¾ cup granulated sugar
¾ teaspoon vanilla extract
1 egg
3 tablespoons milk
1 teaspoon white vinegar
2 cups unbleached all-purpose flour
1 teaspoon baking powder
¾ teaspoon baking soda
¼ teaspoon kosher salt
Instructions
In a large glass bowl, combine the softened butter, sugar, vanilla, egg, milk and vinegar.
Using a hand mixer, stand mixer or a whisk, stir until smooth and incorporated.
Sift the flour, baking powder, baking soda and salt together into another large bowl. Whisk until combined.
Fold dry ingredients into the wet ingredients, all the while mixing with the hand or stand mixer, and stirring until just combined.
Stretch a long piece of plastic wrap out on the countertop. Dollop the cookie dough into it, and carefully wrap the plastic around it. Press into a round shape.
Chill the dough in refrigerator for 1-2 hours. (You can refrigerate the dough overnight, as well, but you'll need to take it out 30-45 minutes before rolling because the dough is challenging to roll out when it's super cold.)
Preheat the oven to 350°F. Line a baking sheet with parchment paper or a nonstick baking mat, and set aside.
Flour a flat surface.
Using a rolling pin, roll the dough into a 1/2" thick round, then cut into shapes using cookie cutters. (We love these snowflake ones and this set.) Transfer the cookies onto the prepared baking sheet.
Bake for 8-10 minutes, or until cookies have firmed up. You do not want them to brown.
Transfer to a wire cooling rack.
Once the cookies have completely cooled, ice with Easy Sugar Cookie Icing, sprinkle with your favorite sprinkles (and other decorations!) and enjoy!
Nutrition Information:
Yield:
52
Serving Size:
One 2" cookie
Amount Per Serving:
Calories:

52
Total Fat:

2g
Saturated Fat:

1g
Trans Fat:

0g
Unsaturated Fat:

1g
Cholesterol:

9mg
Sodium:

43mg
Carbohydrates:

8g
Fiber:

0g
Sugar:

4g
Protein:

1g
Nutrition facts are an estimate and not guaranteed to be accurate.
Be sure to follow along and see all the recipes being shared for this year's Sweetest Season Cookie Exchange!
The photos and recipe for these Tea Cake Cookies were originally published on December 19, 2011. The photographs, along with the text and recipe, were updated on November 27, 2018. It was republished on November 29, 2018.