Fresh cranberries, maple syrup, white grape juice and club soda make this delightful Cranberry Sparkler Mocktail into a New Year's Eve (or any other kind of celebration) drink! This alcohol-free drink is perfect for kids, expectant mamas and anyone who doesn't drink alcohol.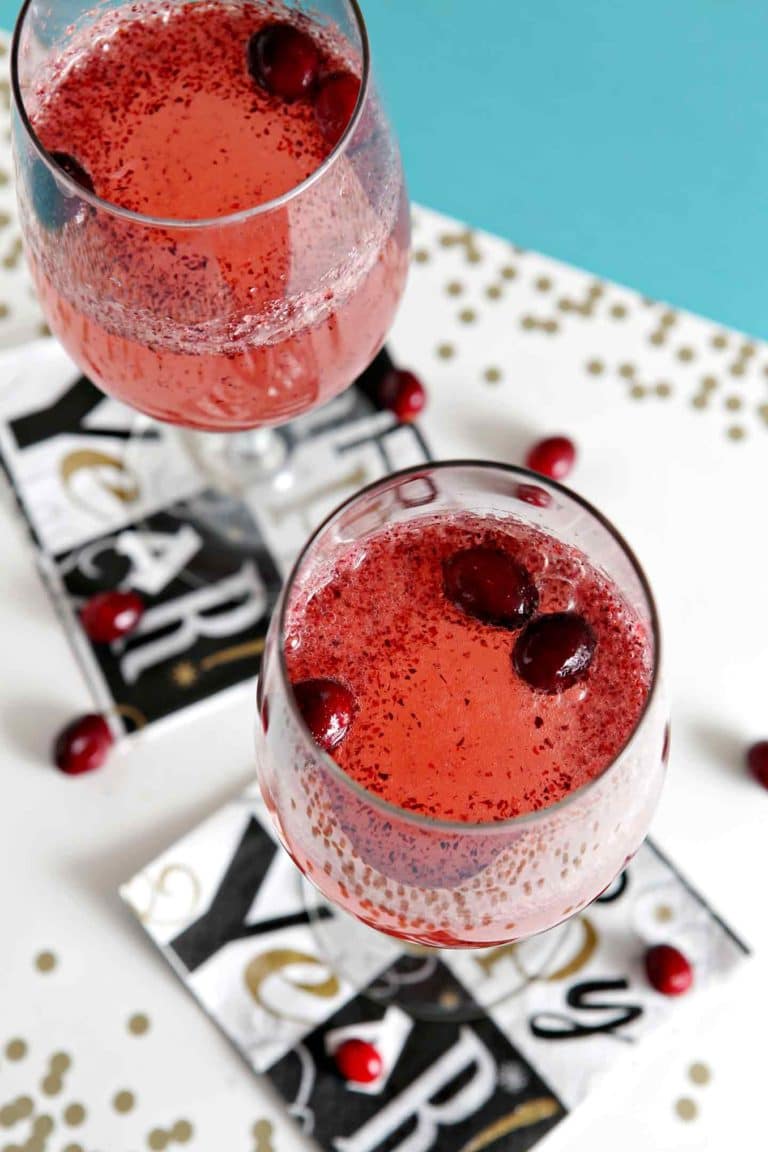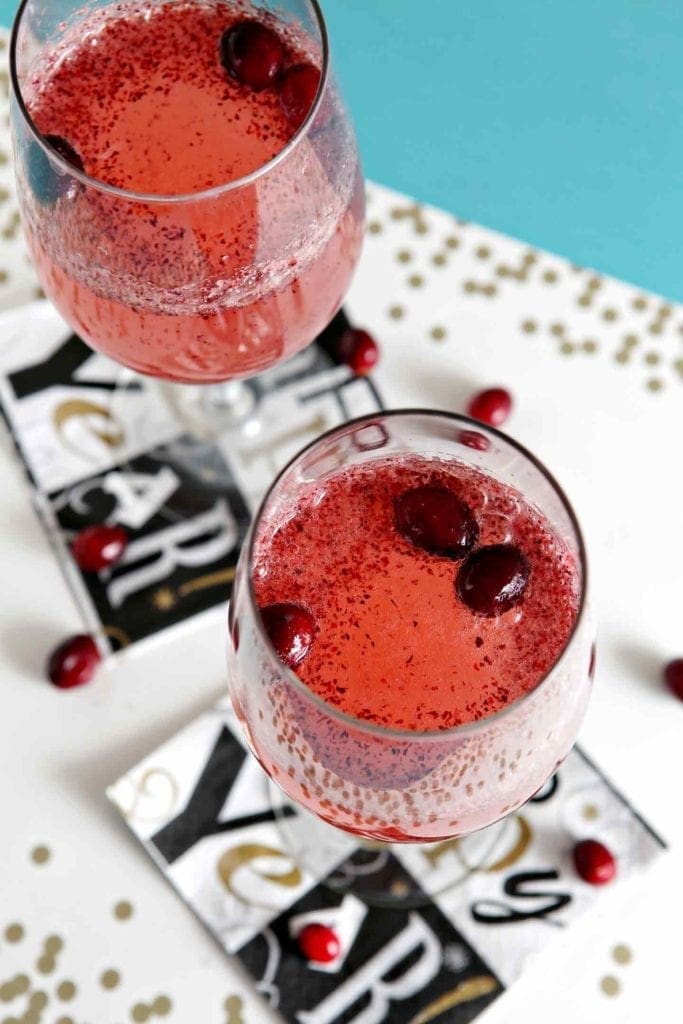 Happy New Year's Eve, y'all!
Who's got exciting plans for tonight?
We're taking it easy after a week of travel and fun… and since it's New Year's Eve, I got to thinking about how I'm pregnant and what I'm going to do since this evening is capped off with a glass (or two) of champagne.
Real talk: I think the entire world knows I'm pregnant at this point. I'm writing about it. I sure as heck am thinking about it. (All. The. Darn. Time.) And I am looking it more and more by the day.
When we were in my hometown for Christmas, my mother kept remarking, "Wow! You really look pregnant!" with every new outfit I pulled on.
It took 31 weeks to reach this point, y'all, and it's incredible seeing the changes in my body. It's also hilarious to look back on my 20 week belly photo, in which I thought I was "huge" and "looked pregnant" because, well, if I thought I was huge and pregnant-looking then, I have no idea what I would classify as now.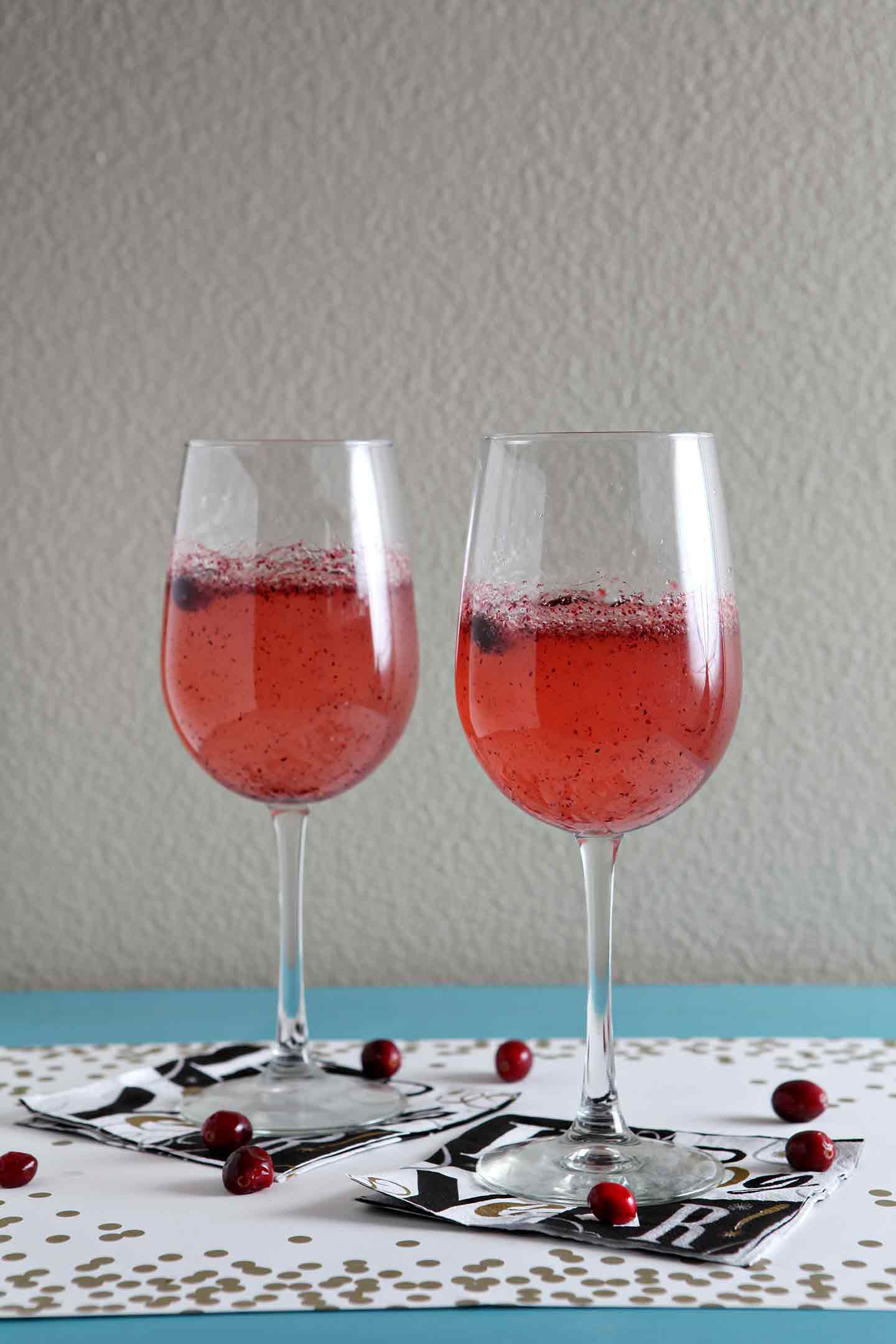 Since I'm pregnant, I won't be sipping champagne like I normally would this evening. Because of this, I wanted to make something special for the festivities, even if I will be fast asleep by the time the clock chimes midnight.
Ladies and gents, I've made my first "official" mocktail.
And it's delightful.
You blend fresh cranberries with maple syrup and white grape juice for the base of the drink. You'll add that to your glass, and then you top it with club soda.
Easy peasy, right?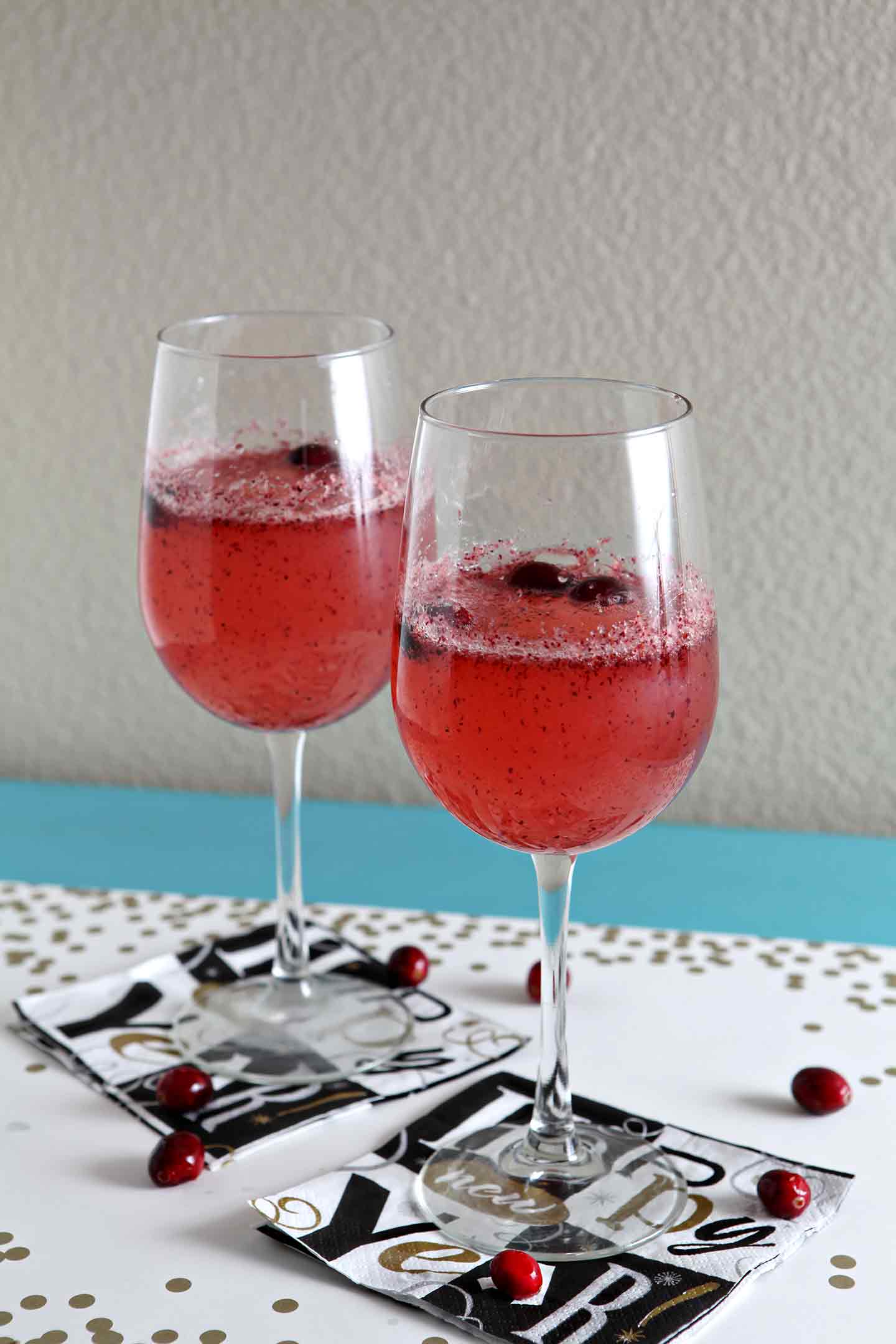 It's super light and refreshing, and I totally recommend it to all the expectant mamas… and to anyone who's not feeling the champagne this evening.
Here's how you can make your own: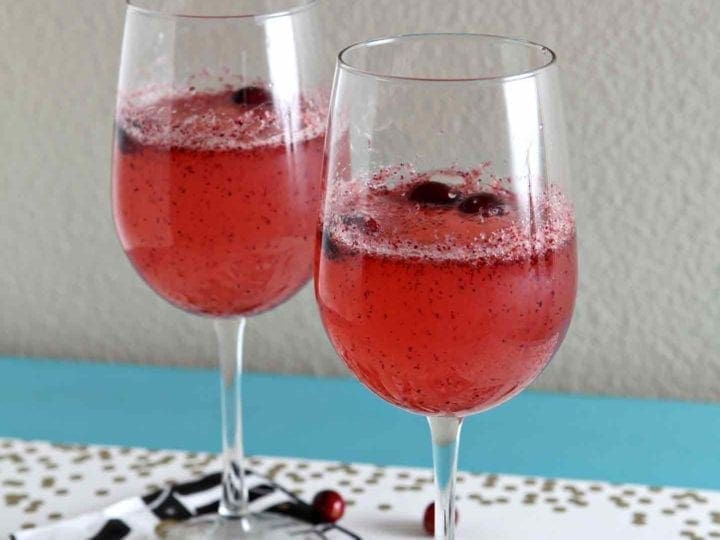 Yield:

7 drinks
Cranberry Sparkler Mocktail
Fresh cranberries, maple syrup, white grape juice and club soda make this delightful Cranberry Sparkler Mocktail into a holiday treat! Perfect for kids, expectant mamas and folks who don't want any bubbly for a celebration.
Ingredients
1 3/4 cups fresh cranberries, (plus more for garnish)
1/4 cup pure maple syrup
3/4 cup white grape juice
Club soda
Instructions
Measure in the cranberries and maple syrup into the blender or a food processor. Blend until smooth.
Pour in the white grape juice, and blend until well combined.
Measure six tablespoons of the cranberry base into the glass of your choosing, then top with club soda. (I can imagine a lemon-lime soda or ginger ale would substitute well for the club soda, as would champagne.)
Enjoy chilled!


What kind of drink do you plan on sipping tonight as you say goodbye to 2014 and ring in the new year?