What We Ate: Joe T. Garcia's (Fort Worth)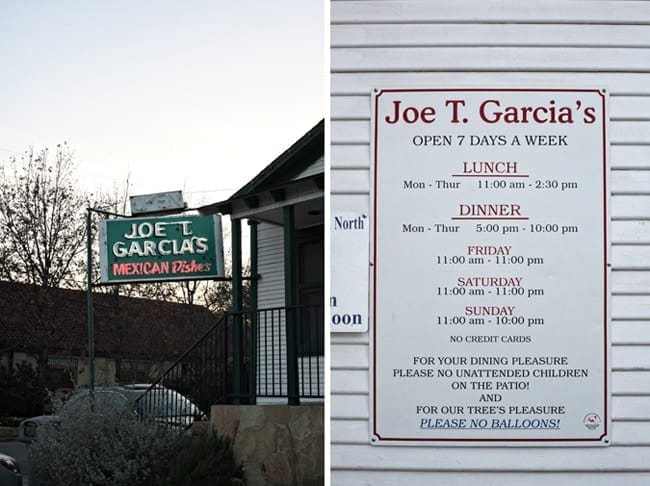 The first time I visited Fort Worth institution Joe T. Garcia's as an adult, I was told I would do one of two things: Order the enchiladas or the fajitas. And drink a margarita. And eat the assorted tostadas that made their way to the table before the main event.
(Okay. So maybe that's four things. But they were good things.)
Back in December, my cousin, her family, her in-laws, their family, Winston and I trekked over to Fort Worth for a lovely day on the patios of Joe T's. We repeated this on Saturday with my in-laws, first visiting an art museum and a brewery before ending our tour of Cow Town at this Mexican restaurant, and we had a fabulous time.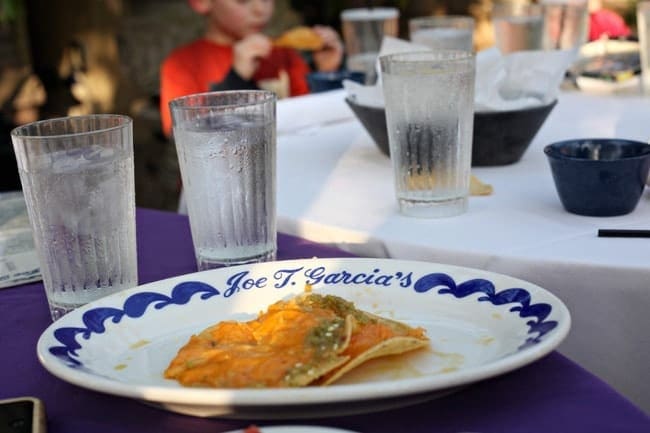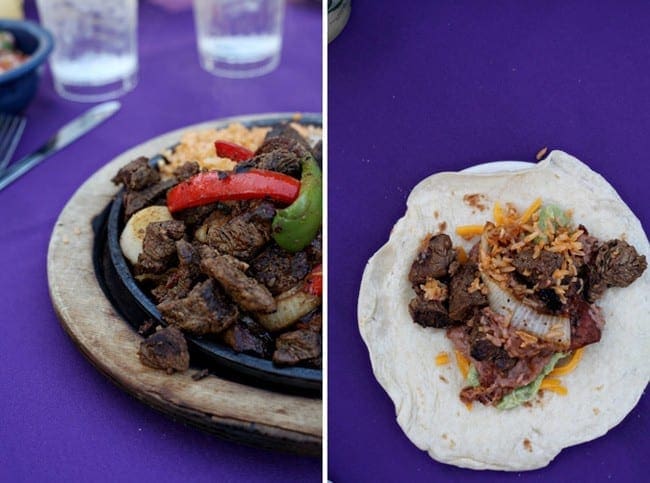 Let me be the first to say that the beef and chicken fajitas live up to the hype, especially since the tortillas are clearly homemade, as is the guacamole.
My preferred way to eat one? Slather some guacamole on the tortilla, followed by refried beans and cheese before topping that with the meat and veggies and maybe just a little bit of rice before rolling it up and consuming quickly.
It's so good.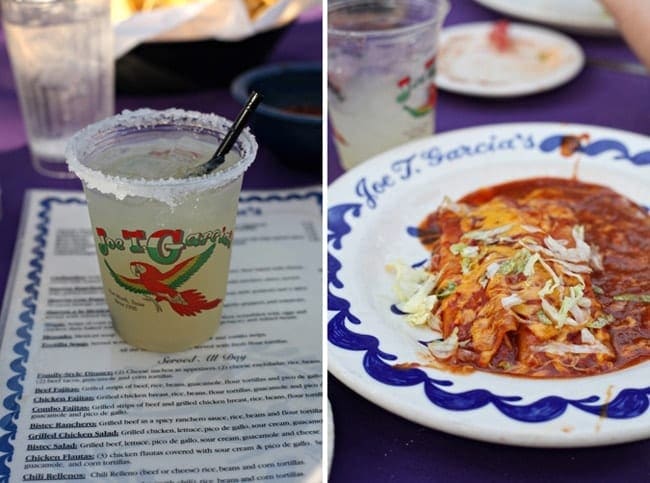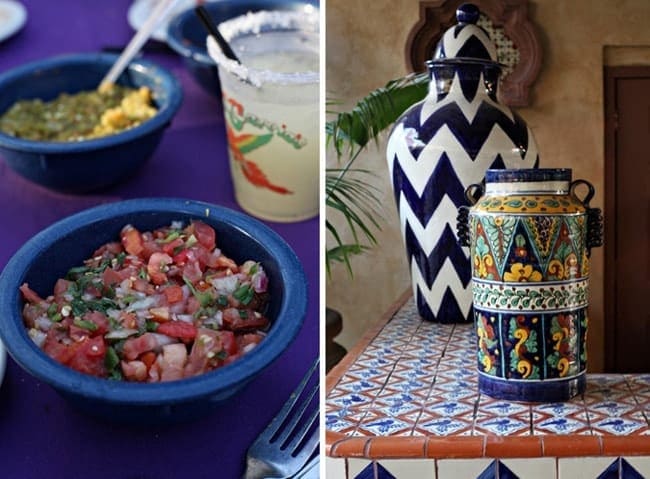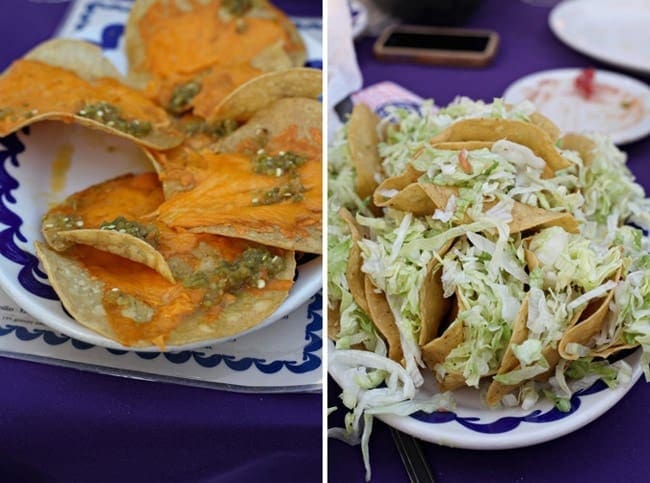 Not only is the food delicious, but the grounds of Joe T's are something to visit solely for. When the weather is nice, everyone eats in the gardens… and they are gorgeous.
Every time I have been, I've enjoyed a brisk walk around the grounds before hopping back in the car for the hour-long drive back to our Dallas home.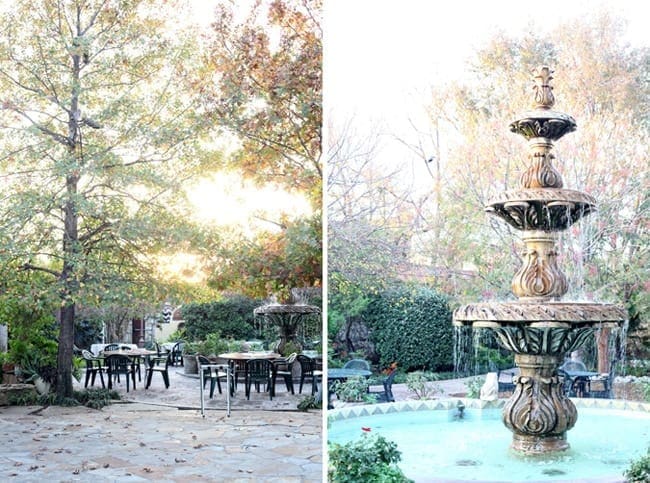 How could you not enjoy walking around a place that has architectural elements like this? And a fountain?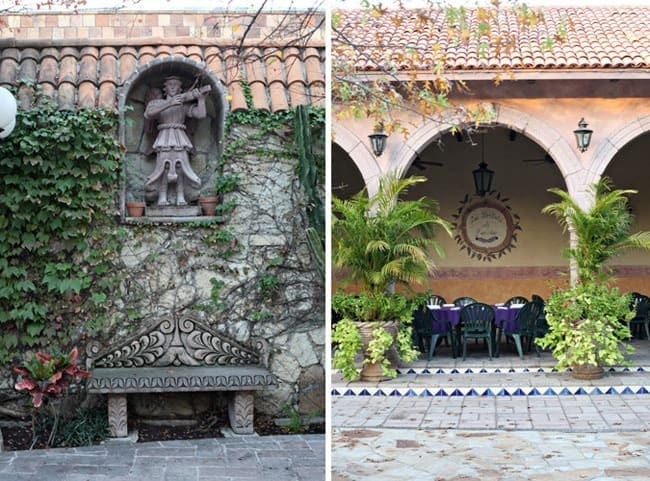 Have you ever been to Joe T. Garcia's?
…
Other things and places where we ate and drank: What We Ate: State Fair of Texas (2014) / What We Ate: Cape Cod {May 2014} / What We Ate: State Fair of Texas (2013) / What We Ate: Sylvain (New Orleans, La.) / What We Drank: Velvet (New Orleans) / What We Ate: New Orleans (May 2013) / What We Ate: Los Angeles, Venice Beach, Culver City and everywhere in between / What We Ate: Bartley's B.B.Q. (Grapevine) / What We Ate: Snooze A.M. Eatery (Denver) / What We Ate: State Fair of Texas / What We Ate: New Orleans / What We Ate: Denver / What We Ate: Crawfish Season