Continuing the monthly tradition, The Speckled Palate's The Potluck: August 2018 includes a lot of moving-related goodness, including some new bedroom furniture and a lifesaving pick-up service, a photographer, sweet friends and more. Swing by the blog today to get a full list of the things I adored during the month of August.
How the heck are we closing in on mid-September already, friends? Quite honestly, I'm unsure, and I can hardly believe that the month of September is here! (Hooray, hooray for my birthday month and the birth month of Baby Speckle!)
I've been doing my best to keep a running list of things I enjoyed in August–especially since I felt like I could have the baby any day at that point–and wanted to share all of my favorite things from the month with y'all before we get too far into September.
Sound good?
To recap, my potluck, as defined by the folks at Merriam-Webster is:
the regular meal available to a guest for whom no special preparations have been made… a communal meal to which people bring food to share —usually used attributively <a potluck supper>; whatever is offered or available in given circumstances or at a given time.
Ready to learn all the things I liked? Let's do this!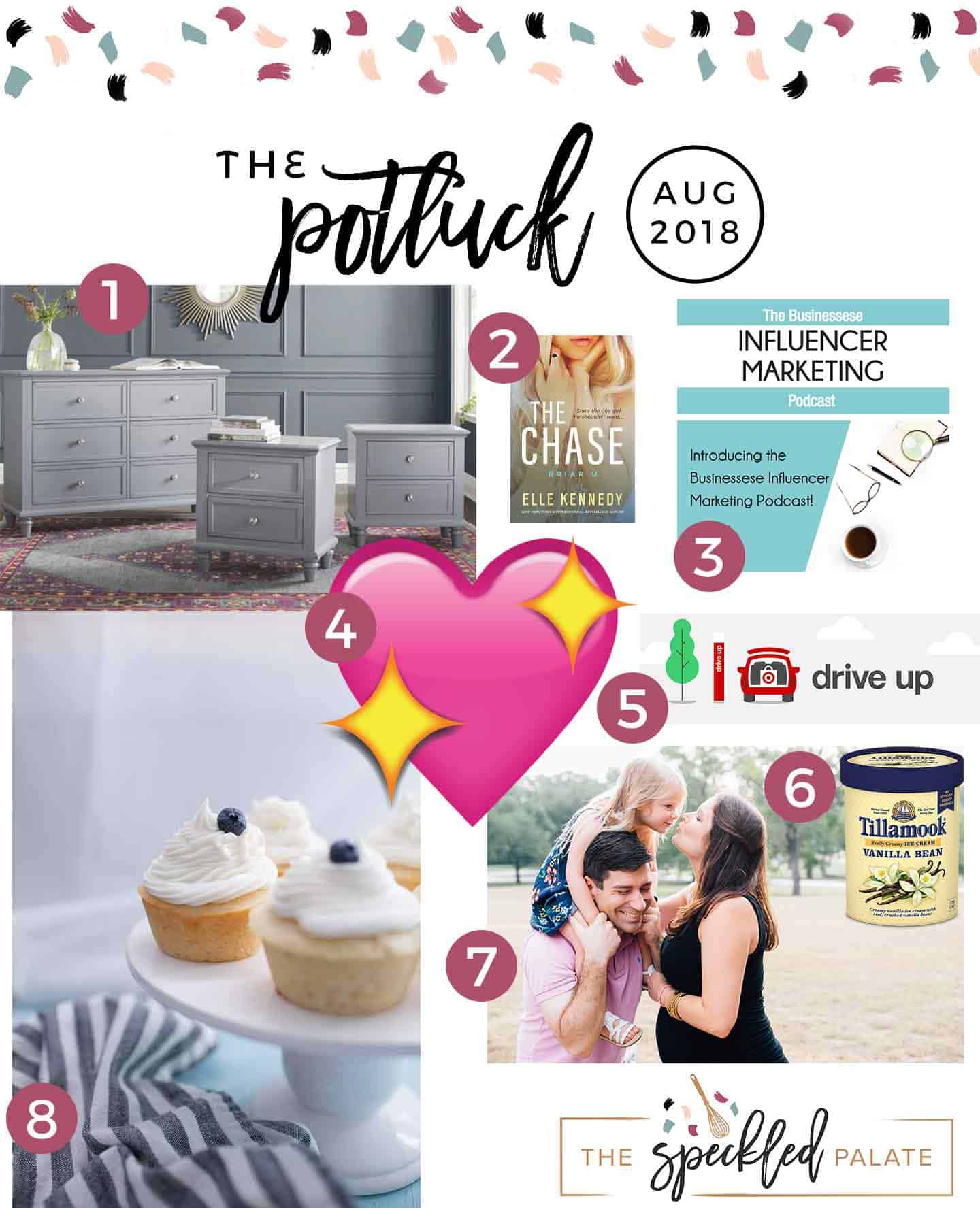 8. Sweet blog friends: On the last day of August, I woke up to a sweet surprise–a virtual baby shower, thrown by some of my food blogger friends! I feel so lucky to have these ladies in my life, and I am in love with the recipes they shared to celebrate me and Baby Speckle. Thank you SO much, friends! We feel so loved! I wish there was a way for them to have sent them to my house because I want one of each. Like, now. 😉
Here's the list of all the recipes they created…
…
What Did You Love In August?
…
Curious about other things I've loved? Check out my other potlucks:
2014: October | November| December
2015: January | February | March | May | June | July | August | September | November | December
2016: January | February |March | April | May | June | July | August | September | October | November | December
2017: January | February | March | April | May | June | July | August | September | October | November | December
2018: January | February | March | April | May | June | July | August | September | October | November | December
2019: January | February/March | April | August