Pregnancy Update: 36 Weeks!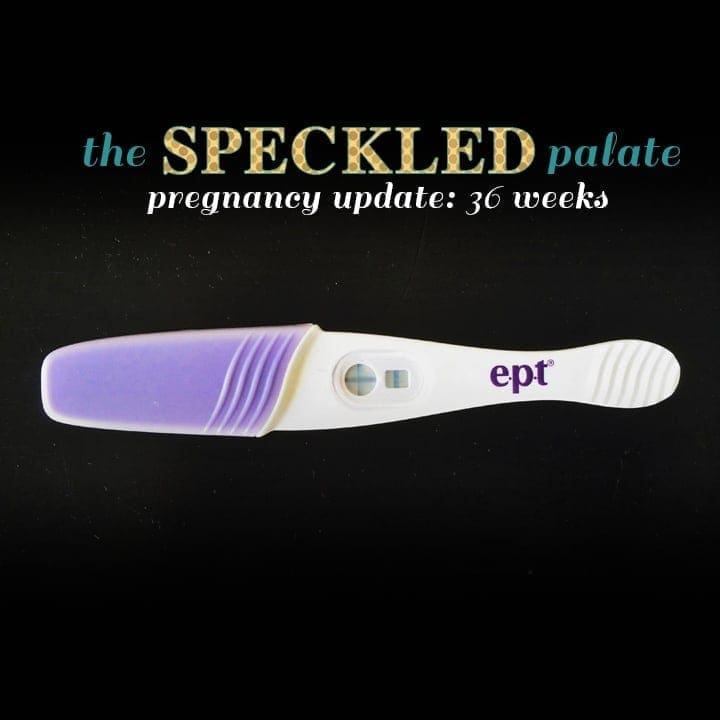 YOU GUYS.
I have less than a month until this baby arrives, assuming she's punctual like her daddy. (If she's more like her momma, well, she might stay in as long as she possibly can because who wants to leave a warm, comfortable space?)
That being said, a lot has changed this past month! And it's all exciting! And we're so close to meeting our baby girl.
Ready for this pregnancy update?
Here we go…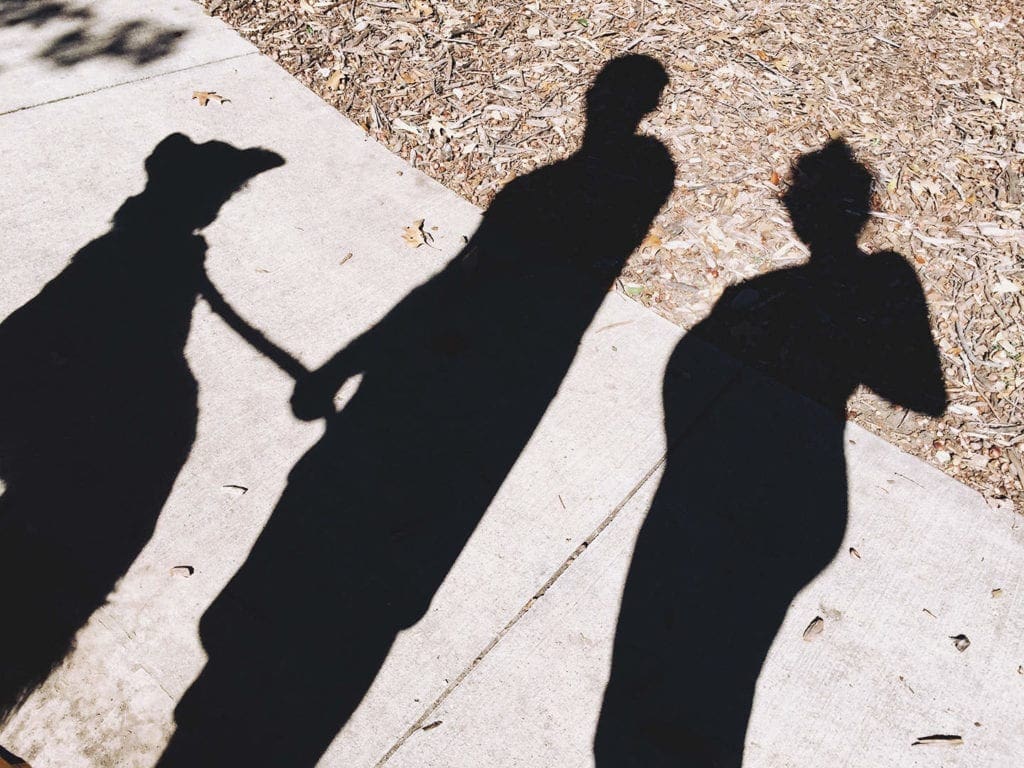 Playing with shadows on a weekend walk.

How far along? 36 weeks, 4 days.
How big is baby? According to What to Expect, Lady Baby is the size of a canary melon. Whatever the heck that is.
Total weight gain: ~33 lbs
Updates? The nursery is almost complete! And the things left to do in there are minor, as in, if Lady Baby arrives before they're done, it won't be the end of the world.
Symptoms? Swollen hands and feet. More snoring. Braxton Hicks like woah. Achey hips and joints. Tiredness.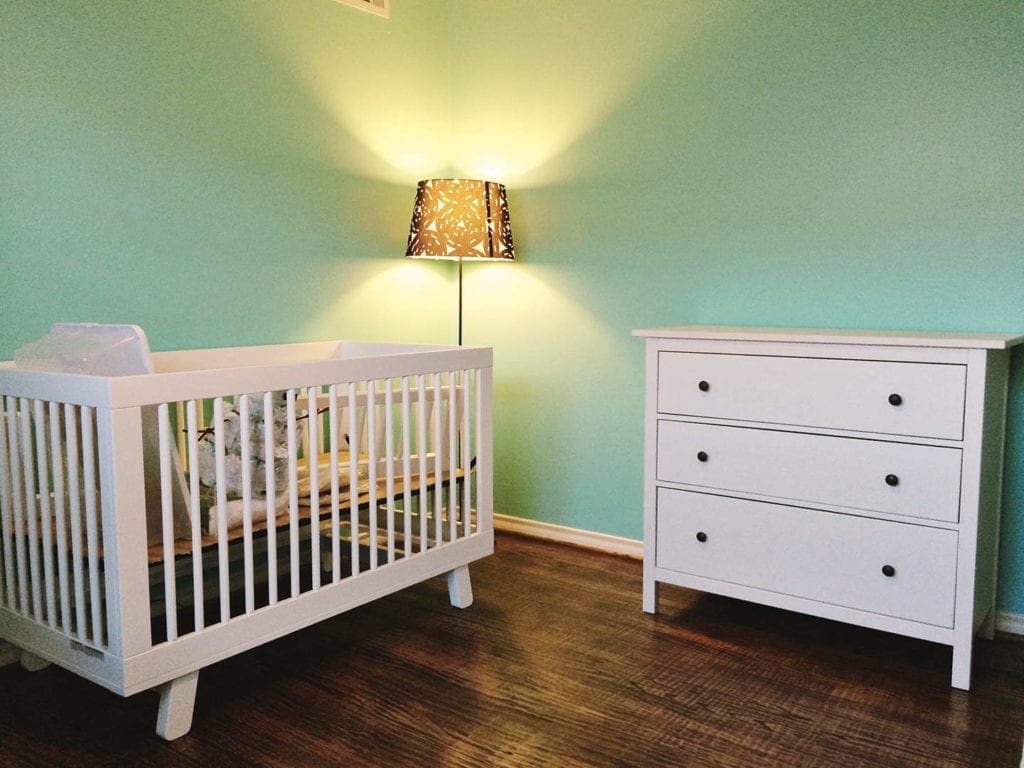 A little progress shot of the nursery! Since this photo was taken, we've put some art on the walls.
Missing… Being able to run and move my body in the ways I know it can, as well as being able to roll over during the night without feeling like I'm going to pull something.
Feeling… Tired, but oh-so-excited.
Exercise? Lu, Lady Baby and I are still walking, though it's been more sporadic because of the weird January weather we had in Dallas. (We went from freezing to so much rain to heat wave to more rain.) I'm hoping that we can jump back on the walking bandwagon and that I can continue with my yoga DVD as we approach D-Day.
Sleep? Still pretty inconsistent. I've had some fantastical dreams, too, and those are always fun to wake up from, especially when you dream you're in labor and then wake up thinking it's time when it actually isn't.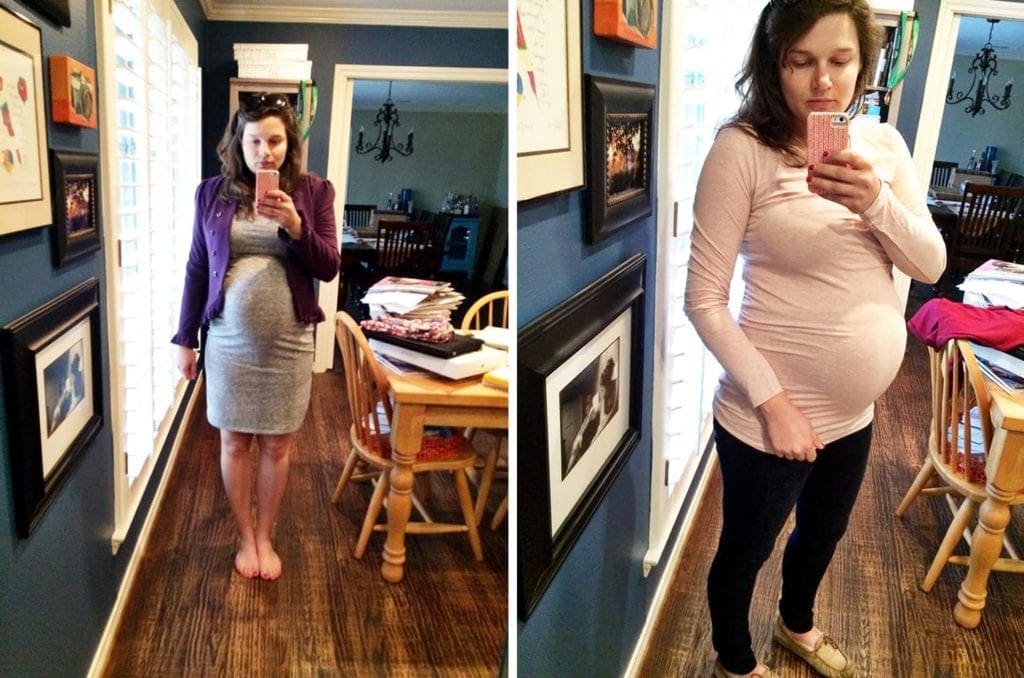 My wardrobe options are few and far between these days as the belly gets larger and larger. I'm so lucky that my cousins sent me some of their maternity clothes because those have gotten me by!
Movement? Tons. She has opinions, especially about food. She also really likes to play xylophone on my ribs, which was once kind of cute but is now painful.
Food cravings? Dessert. (Specifically Oreo's.) Green grapes. Salad? Sometimes…
Aversions? Eggs. Anything with the strong scent of vinegar, like hot sauce. (I've got no idea why, y'all.)
Lady Baby's clothes are washed and ready for whenever she arrives! The night we knocked this task out, I was so happy I could cry.
Anxious about… Finishing up all the projects I've set for myself to complete before the baby arrives. I know it won't be the end of the world if I don't finish these, but I really want to so I can take my time and adjust to motherhood without worrying about all the things that are still up in the air. Also… I went through a stage where I was feeling good about labor and delivery, but I'm back to feeling nervous about it. I'm sure when it actually happens, I won't be anxious because we'll get to hold Lady Baby at the end of it, but it's daunting to think about right now.
Excited about… Officially meeting Lady Baby. It won't be long!
What I'm loving… Nesting. I've been an organizing fool recently, and it feels really good to knock out some baby and house-related projects.
What I'm looking forward to… Meeting our girl and getting to hold her in my arms. Watching Winston with her. And our families and friends getting to meet her, too!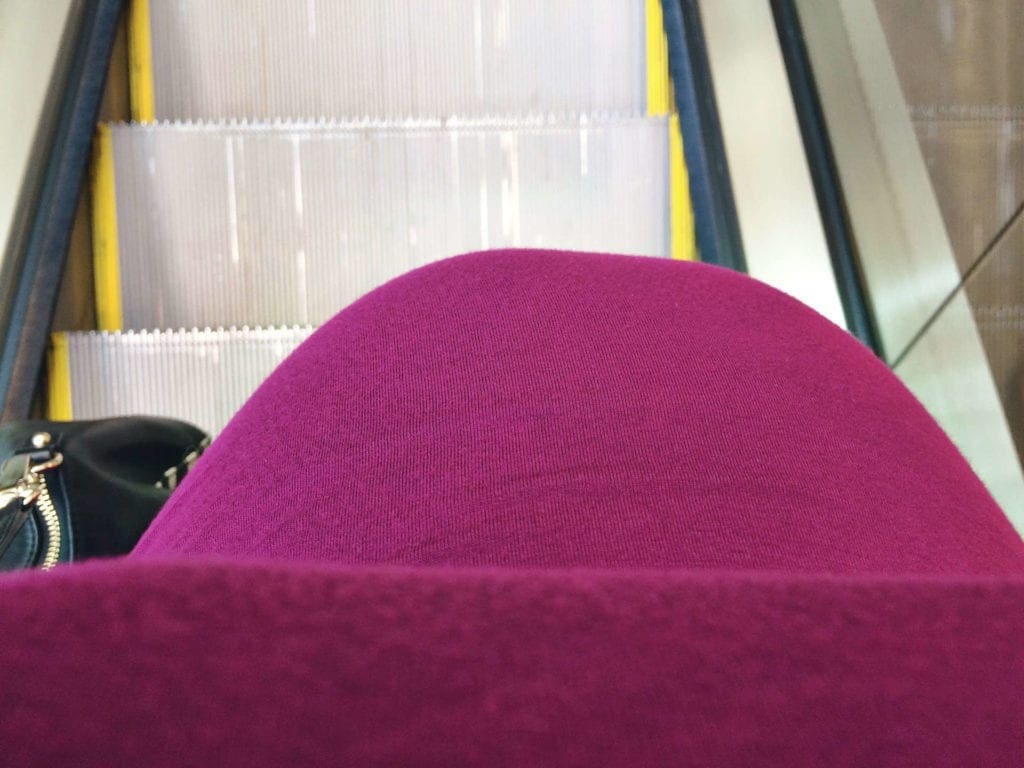 The belly from above. I can no longer see my feet, y'all, and it's weird/cool! Also, can you see how Lady Baby is positioned? That's her backside poking out a bit on the left!
And that's it.
This pregnancy has really flown by, and I am so, so, so excited. I might be a mom by the next pregnancy update!
Ah!
Interested in following along? Here are all of my pregnancy updates to date: 20 weeks | 25 Weeks | 29 Weeks | 32 Weeks | 36 Weeks | 40 Weeks