Sunday Snippets: The How is it ALREADY January? Edition
I know, I know.
It's been a long time since I posted any Sunday Snippets or life updates… and I'm doing my best to get my blogging mojo back in this regard. The good thing is that I've taken the time to write this Sunday. And I'm going to be making time every weekend to write some updates on life and what's new with me, even though I feel like things have been pretty darn calm recently.
Also, could we talk about how it's already January? Where in the world did last year go?! And how is it already 2013?
Craziness, y'all.
So without further ado: This week's Snippets!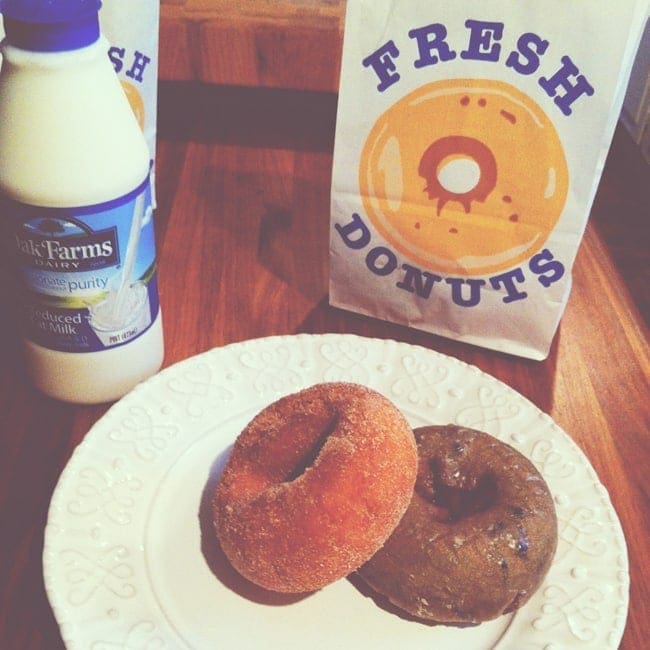 1. I now know why the donut shop in my neighborhood has the highest ranking on Urbanspoon. … If there was a way for me to eat several of their blueberry donuts daily without major health problems, I would. Happily.
2. Along the same lines: How in the WORLD have I stayed away from donuts for the last year and then backslide so hard this weekend? Not only did I indulge in my favorite fried treats, but I also made a full-fat version of Ooey Gooey Bars for a neighborhood party last night. And then made some more Whole Wheat Oatmeal Pancakes for my husband, our friend who was visiting from Louisiana, and myself this morning. Heaven help my pants fit tomorrow morning…
3. Last night was the first opportunity we had to meet a large portion of our neighbors. I hope, if nothing else, that my baking won some of them over.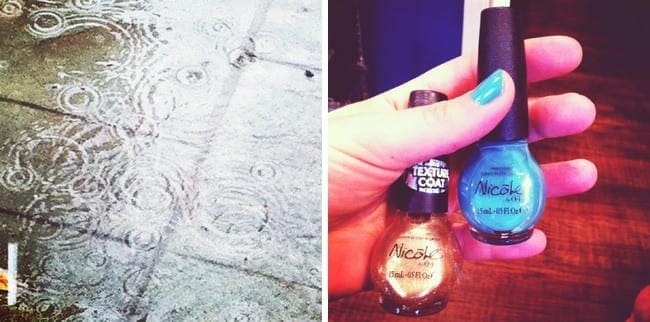 4. Dallas weather has been crazy weird recently, and it rained for a solid three days this past week.
5. Because of this, I have rediscovered my love of colorful/ridiculous nail polish. Currently, my nails are a teal green with my ring fingers sporting some funky gold snake print patterns on top of the teal.
6. Yes, I realize that last bullet point makes me sound like a 10-year-old girl. … I'm kind of OK with that.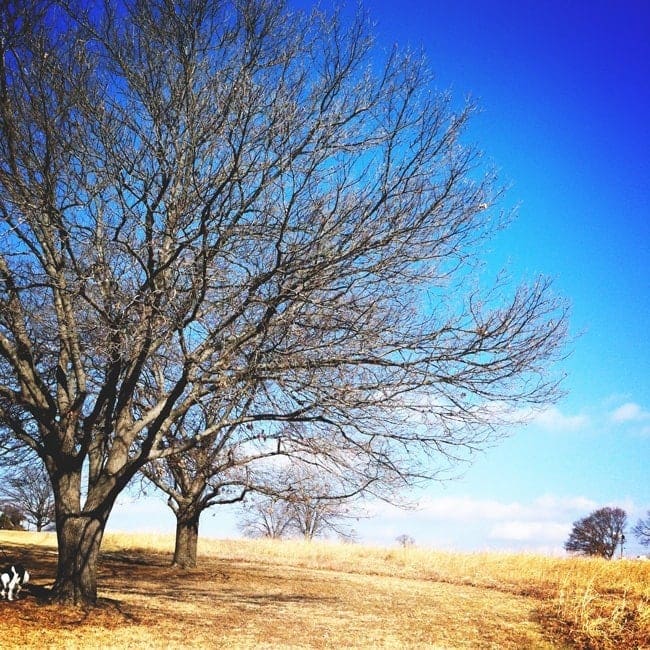 7. When it hasn't been raining cats and dogs, we've enjoyed taking our pup on walks in the neighborhood. And could we talk about how awesome it is that we live in a HUGE metropolis in the big city, but there is a huge park with trails less than a quarter mile from our home that makes it appear we are in the wilderness? Because it's INCREDIBLE.
8. The hill in this photograph above is my nemesis. One day, I will be able to run up it… but until then, I'm power walking. And it is single-handedly destroying my splits during these runs because I run down it on the way to the trail and have to run back up it to get home. Wamp wamp. (Suggestions for combating this, y'all? Or ideas of how to conquer it?)
9. The more I explore our new town, the more I like it. Especially the area of town where we live and how close we are to such cool things, like green lines, parks, good restaurants, etc.
10. I still have not achieved a life-long dream of performing "Midnight Train to Georgia," complete with backup singers who also dance, but I HAVE sung "It's All Coming Back to Me Now," so we're going to call that a MAJOR WIN. Thanks for being born, Mary, and for bringing us all karaoke-ing for your birthday on Friday!
Sunday Snippets
Ever wanted to know my thoughts about things? My weekend update, titled Sunday Snippets, is for you and rounds up my thoughts on the week, the events of it, shares random details on my life and more!
…
What are your snippets for this lovely Sunday?
What's going on in your life?