Sunday Snippets: The #glitter200/Ragnar SoCal Recap
(Fair warning before we begin: There is NO FOOD in this post. So if you're looking for pretty food photography, you're gonna have to wait until tomorrow. You'd be thanking me, though, because the food I ate during this race? Trail mix, PB sandwiches, apples, and raisins. THAT'S IT. NOTHING ELSE except maybe a few Goldfish and pretzels and Shot Bloks. And thankfully, there are no photographs of these lovely/disgusting culinary combinations because an image of them might just turn my stomach a little.)
You may or may not know 10 friends and I collectively ran around 200 miles together last weekend.
Yes, I realize this sounds crazy.
Yes, I know 200 miles is a LONG WAY to go on foot.
And yes, I know it's something you probably don't want to do ever in your entire life. (I get it. I've been there. And yes, I changed my mind enough to do not one, but TWO of these relays. And I'm already planning on doing another next year with this group.)
But you know what? It was pretty amazing… and it all boils down to the people I was with and the time we had together. (Want a snippet of this? Check out our team hashtag, #glitter200, to see all the awesomeness that went down.)
My team, Mr. Bear and the Honey Badgers, was the best group of friends I could have asked for to experience this relay with.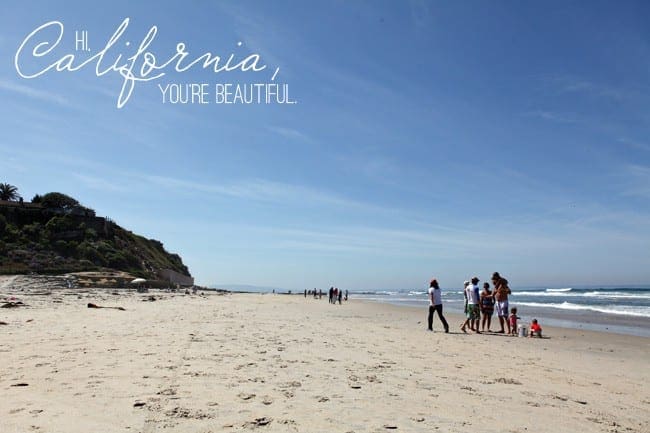 Running 200 miles isn't an easy task.
Heck, running the 18.4 miles I was given (which subsequently turned into 19.5 due to wrecks and bad directions) isn't easy, either.
Add in things that can go wrong — broken vans, lack of course signage, a severe lack of sleep, a 101° heat index and running in the hottest point of the day — and it's even more of a challenge.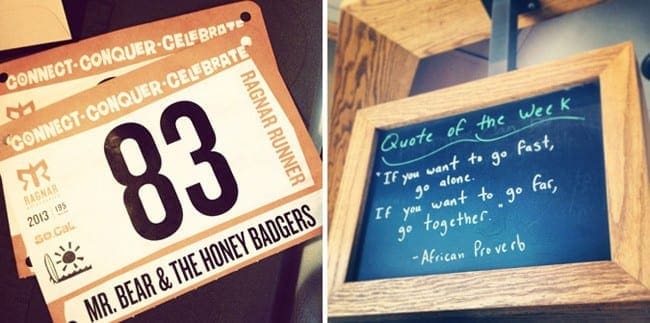 However, in the face of everything that could — and DID — go wrong for our team, we banded together, hopped into our one working 15-passenger van, and completed the course.
There was a ton of laughter throughout the night and day. There was a ton of encouragement readily available for someone who needed a little pep. And there was a lot of love and mutual respect that was apparent as we slowly wove our way from Huntington Beach to San Diego.
In between legs, copious amounts of nut butter sandwiches and trail mix were consumed. (I don't think I'll be eating peanut OR almond butter for a long time… and I don't think I'll ever look at trail mix the same way.)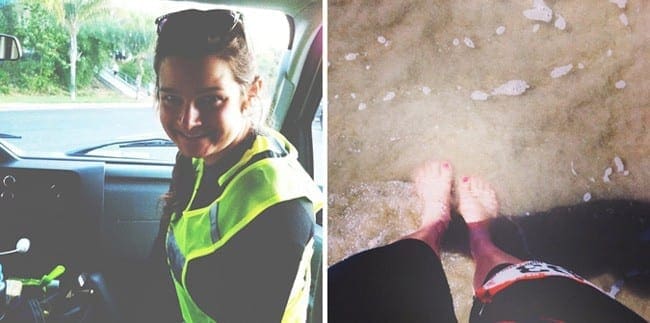 We visited the beach at one exchange, and we took ridiculous photographs of ourselves jumping in the waves. And my toes touched the Pacific Ocean for the first time.
We bonded over the little things. (You know, like puking and rallying and how you can DO THAT in distance running.)
And we moved forward, step after step, stride after stride, toward that finish line in San Diego.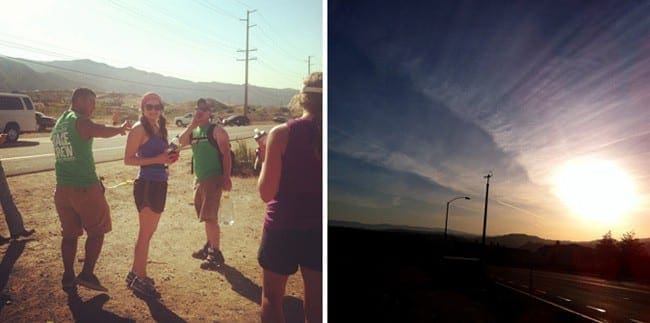 And it was OK. Because we were there together. And because we were doing the whole thing and not giving up.
In fact, giving up wasn't even an option any of us mentioned when the bad things occurred.
Because Honey Badgers don't quit. (Or care, for that matter.)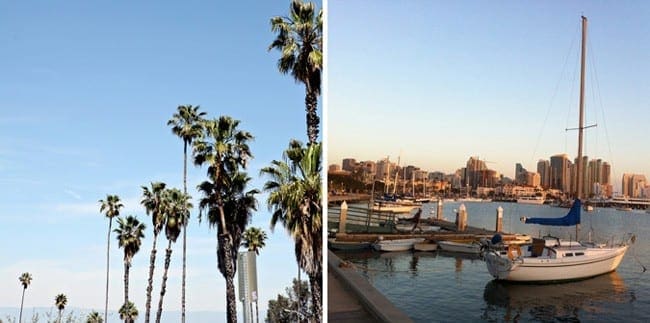 While the sun was setting last Saturday, Swapp, Ameena and I ran the final leg together for the Honey Badgers, weaving our way through beautiful downtown San Diego, and when we reached the end of the chute toward the finish, our entire team joined us, and we crossed the line together.
Words cannot describe how incredible that moment was, and I am so thankful I experienced the SoCal Ragnar Relay with this fantastic group of friends.
One week later, and I'm still blown away by this accomplishment and so inspired by what we did that I cannot wait to start training for my next race. (What this race is, I have no idea, but I'm busting out my running shoes tomorrow and just running.)
… You may think it was crazy, but I had a great time. And that, my friends, is what counts.
Sunday Snippets
Ever wanted to know my thoughts about things? My weekend update, titled Sunday Snippets, is for you and rounds up my thoughts on the week, the events of it, shares random details on my life and more!
…
What did you do last weekend?