Sunday Snippets: The (Finally!) Fall Edition
Long time, no blog, y'all, and let me tell you: It's been a busy month!
I feel like I need to mention that fall has finally graced Dallas with its presence, and I, for one, am absolutely thrilled about this. As a fall baby, I'm a big fan of autumn weather, and after living in Louisiana for the last year (and, umm, five years before that), I'm not-so-secretly excited to see some changing leaves and cooler temps. Heck, I'm even thrilled at the potential of snow… until it actually snows, that is.
These days, I've been doing a lot of bouncing around, checking out our new town and even more cooking. Nothing too terribly exciting, but I love that we are finally settling in to this new place and really getting to know our surroundings. It's the little things, y'all.
And, without further ado, here are my snippets for y'all today: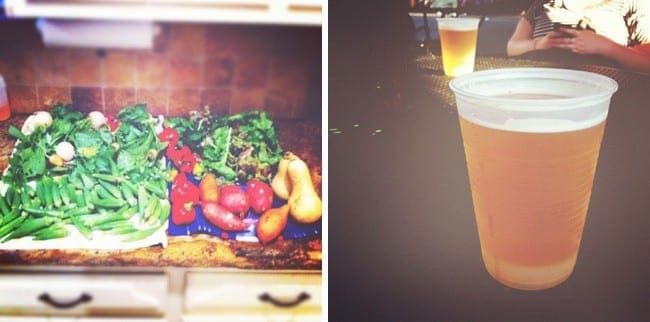 1. Signing up for a local CSA was one of the best moves we did when we moved to Texas. Not only are we getting fresh, locally grown veggies every week, but we are branching out from the veggies we so often purchase, trying new things and being happily surprised with all the results. My new favorites? Sauteed collard greens and roasted turnips. Who'd have thunk?
2. Not only have we been eating our veggies, but we've also been drinking some local beers. So far, I like what I've tried, and I cannot wait for Dallas Beer Week in November.
3. Sadly, I miss my Louisiana beer favorites, and I hope I can find a Dallas version of these brews, as it makes my heart sad.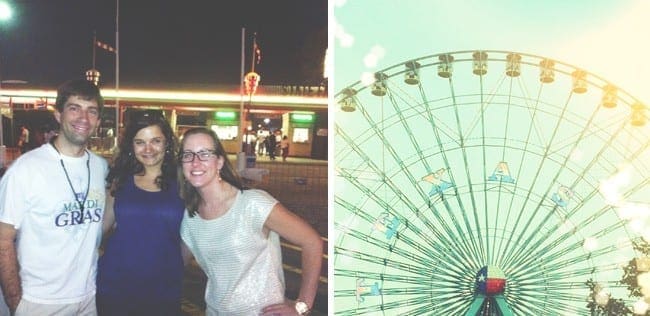 4. Last weekend, we attended the State Fair of Texas with a dear friend who came up from Baton Rouge. Needless to say, we had a blast, and my love for corndogs has been reborn.
5. Best move of the Fair: Sharing dishes with our group instead of each ordering one. This way, we could sample everything we wanted without feeling awful.
6. Yes, I have a post about the food at the State Fair scheduled for this week. Get excited, y'all.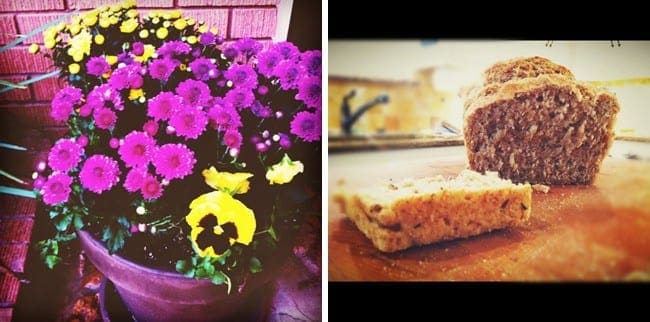 7. I really want to make some Homemade Caramels and Hot Spiced Apple Cider this week in celebration of the fall weather and Halloween.
8. In preparation for trick-or-treaters, I planted some beautiful fall mums and pansies. And yes, I made the planter purple and gold… What of it?
9. I may or may not have a problem with the whole purple and gold thing because every year, I have at least one planter in these colors. And I honestly wouldn't mind some more purple and gold in my home. (Hi, I'm an LSU grad and huge fan… This should be no surprise.)
10. We baked Farmgirl Fare's Beer Bread this morning (the Italian loaf!), and it is so good.
Sunday Snippets
Ever wanted to know my thoughts about things? My weekend update, titled Sunday Snippets, is for you and rounds up my thoughts on the week, the events of it, shares random details on my life and more!
…
And that's all I got for y'all this weekend.
What are your snippets today?