Sunday Snippets: The Awkward Dog Edition
It's Sunday, and we all know what that means! Sunday Snippets!
This past week has been a good, but challenging one. I am thankful that this weekend has been a relaxing one after all the craziness and traveling around I've done in the past week. (1,000+ miles in less than 3 days? Done and done.)
Here's what I got: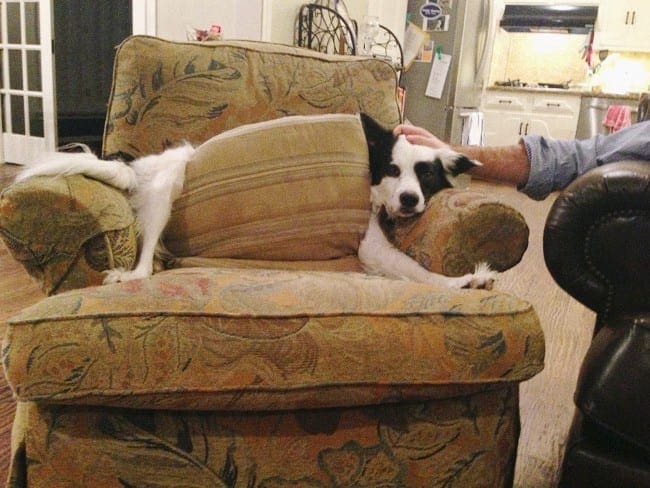 1. This is our dog seated in her chair on Friday night after I'd been sharing the seat with her.
2. She didn't budge an inch until I removed the pillow. To make matters funnier, she didn't even seem to notice and clearly wasn't in pain after contorting her body into this funny position while sharing the chair with me.
3. Our friends found this hilarious, and so did we. So much so that I took several photos of Lu in this goofy position.
4. Clearly, Lucy Belle was not amused. (Check out that look on the sweet puppy's face!)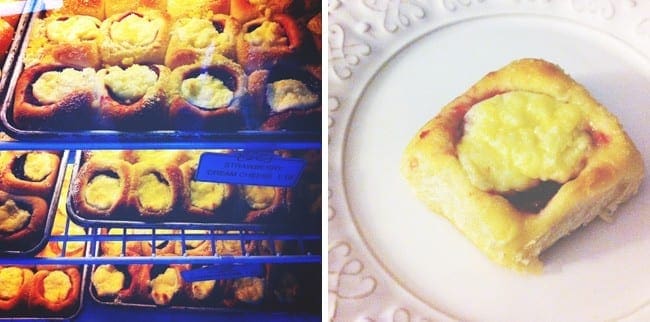 5. We stopped at a little Czech bakery (located inside a gas station) in West, Texas for kolaches on our way to San Antonio for my Uncle Bud's funeral.
6. If this bakery was in my town, I guarantee I'd be going daily for savory AND sweet kolaches… and then proceeding to run a LOT more than I do to offset the kolache addiction.
7. Sometime soon, I'm learning how to make my own kolaches. And then, we will ALL be in trouble.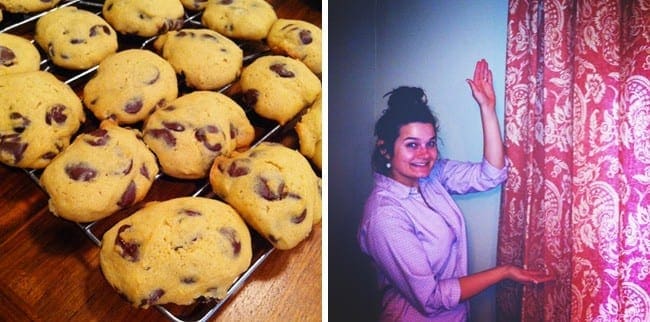 8. Yesterday, we completed the grown-up trifecta of (1) car shopping, (2) hardware store searching and (3) drapery and curtain rod hanging.
9. Since the grown-up-ness of the whole day stressed us out a bit, I baked cookies.
10. As evidenced by the photo above, I don't plan on becoming a game show hostess, but I'd like to think that I have a convincing, excited smile to show everyone how proud I am of our newly hung curtains.
Sunday Snippets
Ever wanted to know my thoughts about things? My weekend update, titled Sunday Snippets, is for you and rounds up my thoughts on the week, the events of it, shares random details on my life and more!
…
That's all I got.
What are YOUR Sunday Snippets?