Sunday Snippets: The Pumpkin Wonderland Edition
Happy Sunday, y'all! I'm trying to get back on the whole sharing a few pieces of my life every (other?) week since this blog here's focus is normally food… and whatever story goes well with that recipe.
It's been a delightful few weeks in Dallas, and I've got some fun snippets for y'all this week.
Here we go: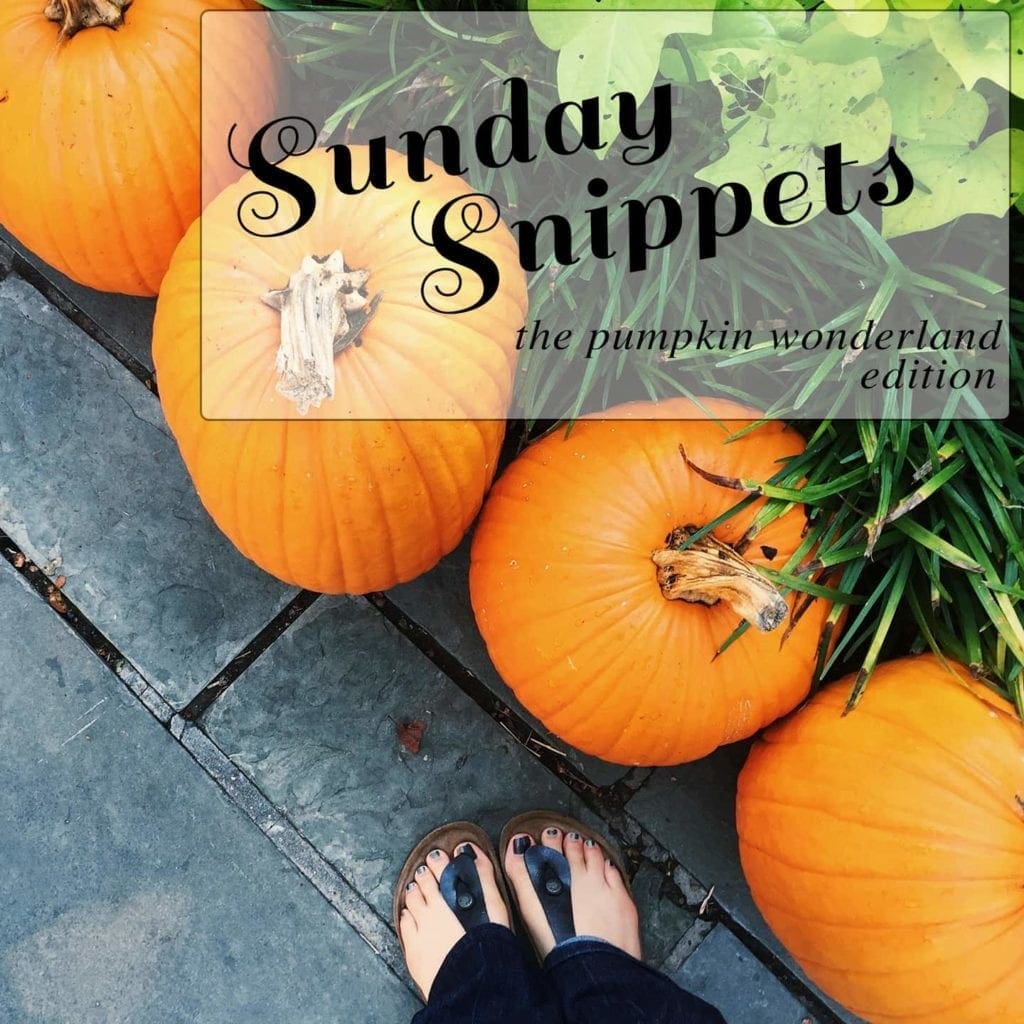 1. The Dallas Arboretum's autumnal display of more than 75,000 pumpkins is ridiculous. And if you live in the area, I totally recommend you checking it out. We've been twice. THIS WEEK. And taken obscenely cute photos both times.
2. Babies + pumpkins are the cutest. Babies + hay are quite possibly the messiest.
3. I'm totally a sucker for pumpkin patches because (a) I worked in one when I was younger, and (b) we took portraits in the pumpkin patch where I worked on our wedding day, and they are some of my favorite photos of us.
4. In the span of a week's time, I attended two baseball games and subsequently was present for the Texas Rangers to win the American League West. It was bonkers. (It was also last Sunday, but hey. Better late than never, right?)
5. I earned my Sephora VIB card this week. Not because I purchase a ton of makeup. Oh, no, no. This is because my skin is so wonky after having Lady Baby that I've had to resort to fancy pants face washes, peels and creams. Thanks, hormones. Thanks a lot.
6. Joe T. Garcia's will forever be my favorite place to take visitors when the weather is nice. We trekked over to Ft. Worth this weekend with Winston's family and had the best time.
7. I'm stupidly excited for hockey season and am so happy it's officially underway. I have no clue how my Dallas Stars will do, but I'm thrilled to cheer them on this year. Hopefully in person a time or two.
8. The song "Grow" by Frances simultaneously makes my heart soar while making me want to weep.
9. I'm going to participate in NaNoWriMo this year! Who wants to join me?
10. I am so proud of my alma mater. Due to flooding in South Carolina, this weekend's football game was moved last minute from Columbia to Baton Rouge. It was still considered a home game for SC, and LSU went out of its way to make the fans and team feel welcome and at home. As someone who lived through Katrina (and football games being moved in the aftermath), it made my heart happy that LSU was able to help out another school and team that was in a similar position.
…
What are your snippets for today?
Sunday Snippets
Ever wanted to know my thoughts about things? My weekend update, titled Sunday Snippets, is for you and rounds up my thoughts on the week, the events of it, shares random details on my life and more!