Sunday Snippets: The Pup-iversary Edition
Happy, happy Sunday, friends!
It's been a lovely, busy week here in Baton Rouge, and I am using today to catch up on some much-needed rest and downtime since things have been a little crazy recently. In addition to me being busy as a bee, my sweet husband is finalizing his Bar Exam studying today, as the three-day test starts tomorrow. I'm both excited and nervous for him… and wildly thankful that photographers don't have to take licensing exams like that… even though that might be a good thing…
So here are some of my highlights for y'all this week: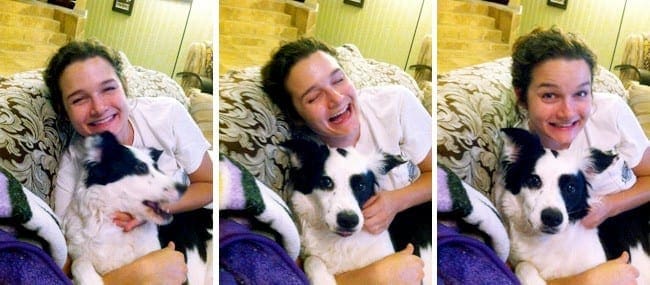 1. This week, we celebrated the fourth anniversary of Lucy's adoption. It's hard to believe that four years have gone by since I brought home my sweet pup from the pound that fateful Saturday.
2. To commemorate the event, we took some goofy photos, which included one of her nipping my chin, then me laughing hysterically before we settled and actually got a decent shot.
3. To start her Pup-iversary off right, Lucy decided to roll in some grossness in the yard, thus necessitating a bath. It was beyond unfortunate because we were both miserable for the duration of her bath, and it took an ungodly amount of time to clean her off. However, afterward, she ran around the house like a dog crazed, spinning and having fun. So I suppose it wasn't ALL bad…
4. Sadly, I did not bake any pupcakes due to lack of time and grumpiness. Perhaps I'll make some today?
5. "Spectrum." Currently LOVING this song. (Mad props, Florence + The Machine.)
6. This album has been keeping my company and keeping me smiling as I've spent hours editing photos this weekend. (Yes, I know I lead an exciting life.)
7. … Is it weird that most of the songs make me want to dance? Because I think that makes it pretty darn awesome.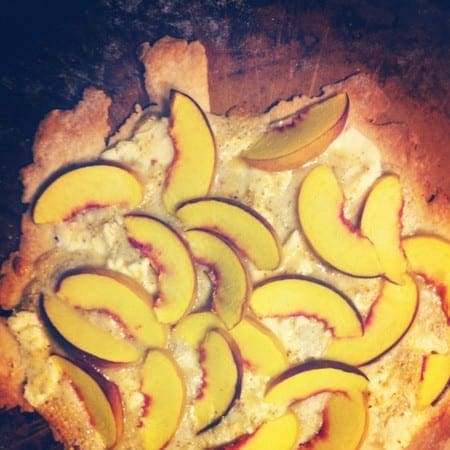 8. In lieu of us moving next month, Winston and I have been trying to clean out our freezer, as well as our pantry.
9. This is proving a fun task for me, as I've always enjoyed a challenge in the kitchen. The fun part will begin when we only have odds and ends left, like pine nuts, canned pineapple (insert sad face here), Graham Crackers and gluten-free whole grain pastry flour. Ha!
10. This past week, I discovered some frangipane, originally used for a Fig Tart, just hanging out in the freezer. I also found some Sweet Tart Dough, cream cheese and some fresh peaches from a local fruit stand. Clearly, I needed to make a Peach Tart… so I did. And it was pretty darn delicious, though I will be tweaking the recipe a bit before I share it here with y'all.
Sunday Snippets
Ever wanted to know my thoughts about things? My weekend update, titled Sunday Snippets, is for you and rounds up my thoughts on the week, the events of it, shares random details on my life and more!
…
And that's all I have.
What are YOUR Sunday Snippets?
And what do you have coming up this week?