Runner Food: An Introduction
I've spoken about my running habit here before, and it should come as no surprise that I've kept them up in recent months.
In fact, I ran and completed a half on New Year's Eve with some friends. It was a blast… and once I crossed the finish line and began my recovery process, I started looking for what I wanted to do next.
The thing is… I've had a specific running goal in mind for a long time that has equally thrilled and terrified me, and once I weighed the pros and cons (and talked with several trusted, more knowledgable friends who supported my train of thought) after the New Year's Eve Half, I realized it was time.
Time for what, you ask?
Time to run a full marathon.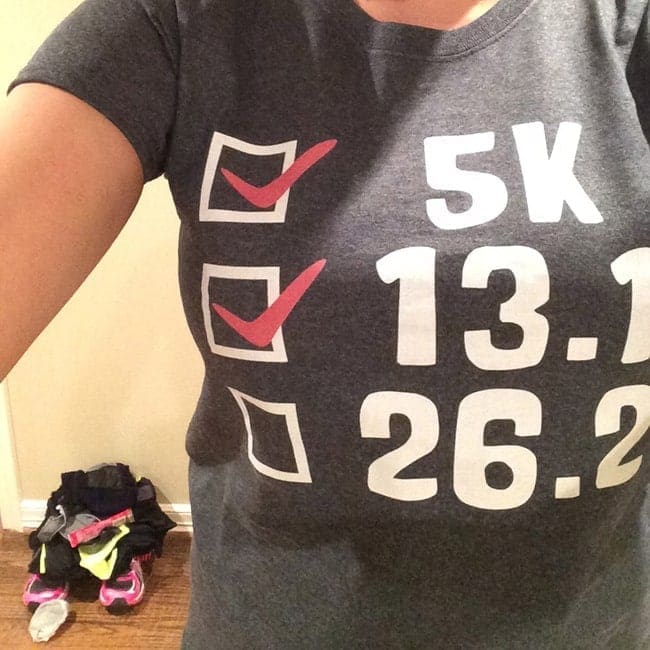 A marathon — any marathon — has been on my running bucket list for a few years now… and I've officially started training for my first one, which is in late April.
And since this marathon training stuff is new, exciting and scary to me, I wanted to share some portions of it here with y'all. And since this is a food blog, I'll be posting about the food/fuel aspect of my training.
Now, I'm not a nutritionist or a dietitian. (Y'all know this, c'mon.) I'm not a health food connoisseur, either. (I just told y'all about the cheeseburger rule!) My tastebuds are not the same as everyone's, and neither is my body, but I know what kinds of food make me feel good and strong when I'm training.
That's the central thought behind the new Runner Food series: Sharing my favorite running-related recipes as I ramp up to run 26.2 in the hopes that some of y'all will enjoy these dishes, too, whether you're training for a certain race/event or are looking for a delicious, relatively healthy meal. I'll also be adding in anecdotes of the times where it didn't work because, hey, I learn more from my mistakes than successes.
That being said, the first recipe in this series goes live next week, and I'm really excited to begin sharing my running-centric recipes with y'all!
…
Other running-related posts: That time I decided to train for and actually RUN a half marathon / Sunday Snippets: The Rouge-Orleans Edition / 33 Things Y'all Didn't Know / Sunday Snippets: The Belated Beach Edition / Fitness Goals, Eating Well and a 10-Day Challenge Review / Sunday Snippets: The #glitter200/Ragnar SoCal Recap / Runner Food: An Introduction / Marathon Training Update: 3 Weeks Out / Marathon Training Update: 1 Week Out / Race Recap: OKC Memorial Marathon