Sunday Snippets: The Ol' Man River Edition
This past week has been a slow one for me, y'all, but I feel like I still have so much to catch up on, including some television — because, clearly, this is super important – some ironing – boo hiss – and that daunting spring cleaning list.
However, it was a good week, so I cannot complain. And while y'all are reading this, I am heading to New Orleans to cheer on friends from near and far in the Rock 'n Roll Mardi Gras Half and Full.
Here are some of the highlights of my week: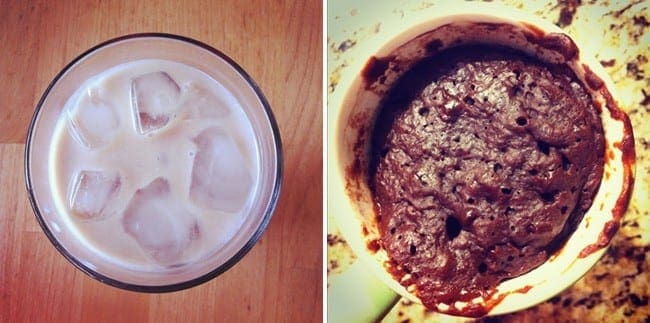 Joy the Baker's cookbook, Joy the Baker Cookbook: 100 Simple and Comforting Recipes was released this week, and I need to get my hands on it pronto! You should, too.
Mid-day coffee breaks are a lifesaver. Figuratively and sometimes, literally.
When researching an intense baking project this week, I started craving something sweet. Because of this, Winston and I — OK, it was more me than him — looked up a recipe for chocolate microwave cake. While the texture was a little funny, it was delicious and hit the spot.
Speaking of intense baking projects? Baking with alcohol is DANGEROUS. … Just sayin'.
As someone who has lived beside the Mississippi River for, oh, 25 years of my life, I went out on a boat on the water for the first time this past week.
It was thrilling and a little terrifying to see the swells on the River, that is easily a mile wide in Baton Rouge.
I would never swim in the Mississippi River.
I don't think I would even canoe in it.
Talking about the River makes me think of the song, "Ol' Man River." I sang the portions of the song in my head as I was out on the River.
All other Memphians who grew up going to the Sunset Symphony should know this, too.
And we all know that none of us – jokingly or seriously – can do James Hyter justice because his version of the song is legendary. No competition.
Also, hearing that song makes me want to go back to all the Memphis in May festivities, weather and shoe loss potential be damned.
Getting prettied up to be IN a photoshoot is kind of thrilling, even if you are super awkward in front of the camera.
This weekend, Winston has been out of town for a bachelor's party. Lucy and I have had fabulous girls time, including plenty of and chick flicks.
Yes, I force my dog to watch chick flicks with me. So far, she has been pretty indifferent toward them.
We even watched 101 Dalmatians the other night and celebrated her random spots.
The live action version of 101 Dalmatians does not stand up to the cartoon version from our childhood.
My favorite thing about girls weekends with my dog — because this is TOTALLY not weird, right? — is that we snuggle so much. And she woke me up on Saturday by leaning her head into the crook of my neck, snuggling into me and sighing. How could anyone not fall in love with that?
Sunday Snippets
Ever wanted to know my thoughts about things? My weekend update, titled Sunday Snippets, is for you and rounds up my thoughts on the week, the events of it, shares random details on my life and more!
…
Happy Sunday, y'all!
What have y'all been up to this week?