Sunday Snippets: The Broken A/C Edition
Guys. It's hot.
Like, really, really, ridiculously hot. And even though that the temperature gauge at DFW International — the place that apparently records the official temp of the Metroplex — has yet to hit 100°F, it's been hovering around that in our neck of the woods daily.
The good news is we're getting the A/C fixed this week.
The bad news is we have to wait until Wednesday to start the process.
And with the indoor temperature climbing to 80°F nightly, I'm so over this summer heat. Unfortunately for me, it won't go away anytime soon, so I'll take comfort in our air conditioner replacement this coming week.
That being said, it has been a fantastic week in Dallas, and we've had a LOT of fun in spite of the warm home.
Who's ready for some snippets?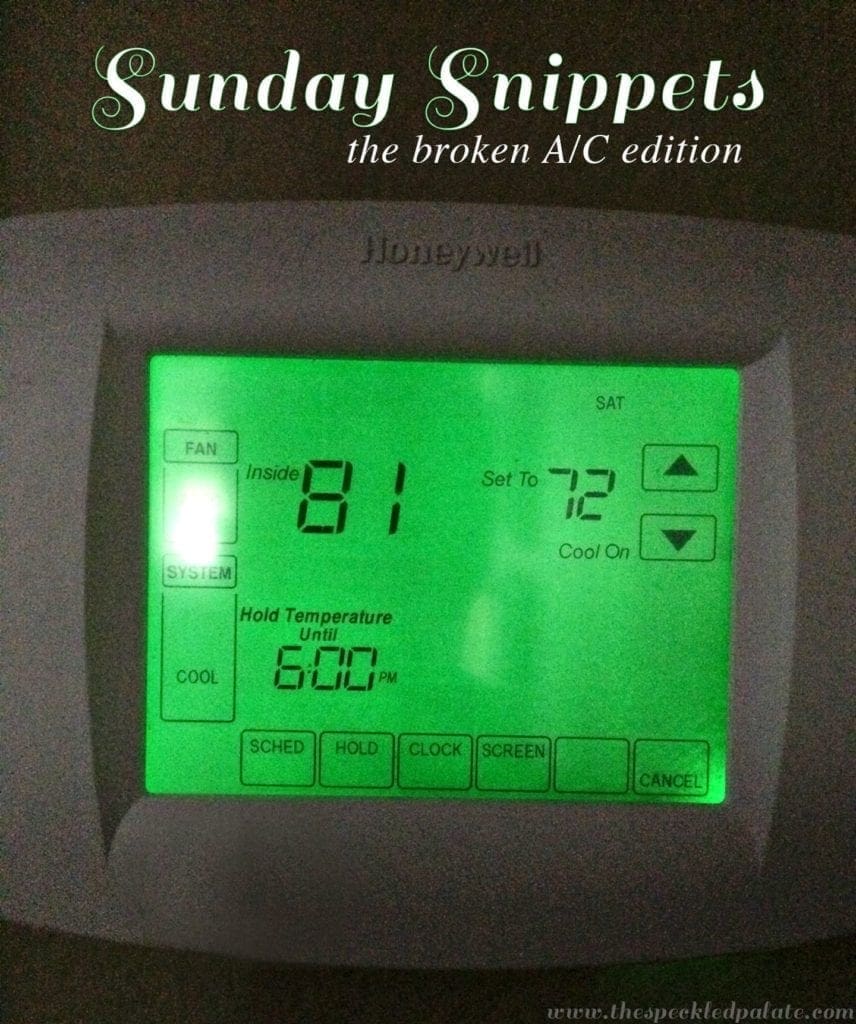 1. You might've seen on Instagram, but we took a family walk yesterday morning. Our dog, the goofball that she is, sprinted through several sprinklers, then proceeded to roll in the grass. Numerous times.
2. Even though it's hot as blazes, I am doing my best to get in a daily walk. I'm sure it's a comical sight because I walk with the dog AND the baby. Lu likes to occasionally pull, so walking her AND the stroller is an occasional challenge, but I'm up for it! It's always fun, and I like how it gets me out and moving.
3. Bonus points? Both dog and baby also love our daily jaunts.
4. Speaking of walks, I bit the bullet and purchased a FitBit last week. I'm now that crazy person who paces the house at night(or, umm, jogs in place as she scrubs dishes) if I haven't met my allotted daily steps. (Are you a FitBit person? If so, let's be friends!)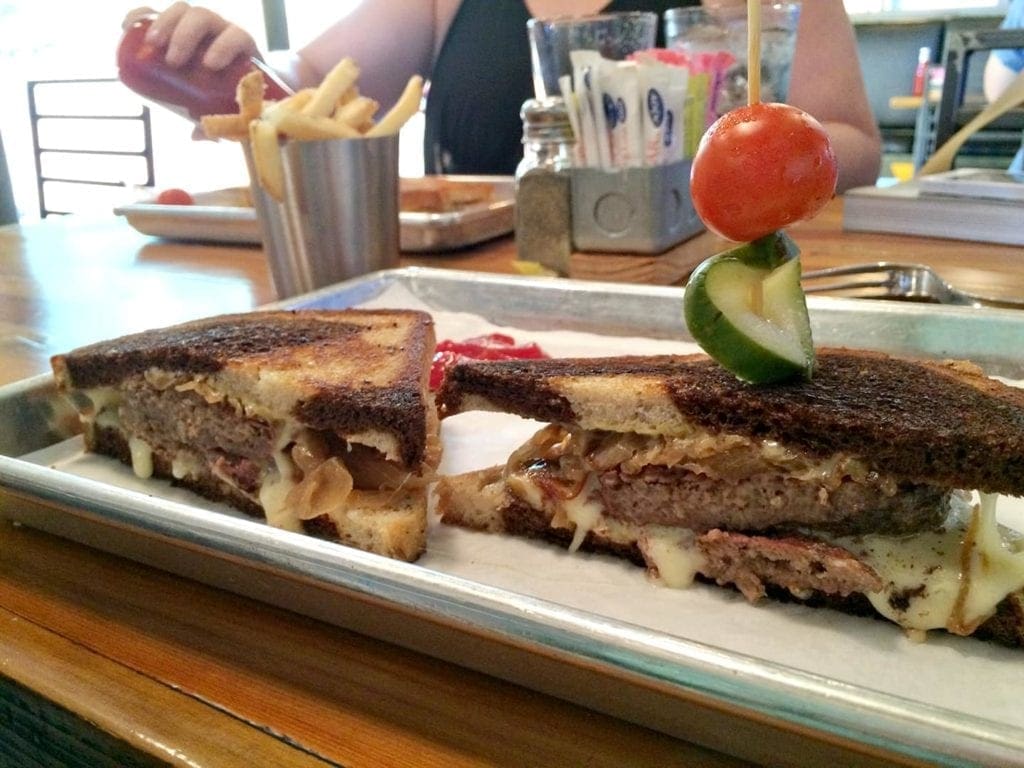 5. My friend Rachel and I tried out the Dallas Grilled Cheese Co. this past week. Rachel got a JK's Favorite — and it was divine — and my Patty Melt wasn't shabby, either. If you're in the mood for grilled cheese, though, don't get the patty melt. Because, well, you know, they've got tons of unique grilled cheeses on their menu for that kind of craving.
6. I started reading How to Start a Fire this past week, and I can't put it down. Have any of y'all read this book? If so, what did you think? If not, do you plan to read it?
7. Will someone please tell me I'm not the only person watching UnReal TV? Because oh my goodness, y'all. It's so ridiculous and so good. In fairness, I was totally skeptical of the premise since I don't watch reality television (other than food reality TV, which is vastly different), but I set a series record because I love Shiri Appleby… From episode 1, I was hooked, and I've gobbled this season up!
8. Did y'all see all the goodness that was shared during Popsicle Week? I really want a Strawberry Pina Colada Popsicle, a French 75 Cocktail Pop and a Moscow Mule Popsicle. Not all at the same time or even on the same day… but I need all three in my life eventually.
9. Vegan Meringue is a thing! And Abby from The Frosted Vegan shows how, even if it sounds kind of weird at first. Who's down to try this with me sometime soon? I'm envisioning it on a Chocolate or Lemon Meringue Pie!
10. Since there's no chance that my oven will running until the A/C is fixed, y'all better believe I'll be bingeing on Feast + West's No-Bake S'more Cookies soon!
…
And that's all I got for y'all today.
What are your snippets?
How has your week been?
Sunday Snippets
Ever wanted to know my thoughts about things? My weekend update, titled Sunday Snippets, is for you and rounds up my thoughts on the week, the events of it, shares random details on my life and more!