Sunday Snippets: The Catching Up Edition
It's been a busy few weeks, and I've kind of been MIA around these parts. I KNOW. It's been wild.
Here's what I've been up to recently:

1. Last weekend, we ventured up to the Dallas/Fort Worth metroplex to see some friends, go to a crawfish boil for my husband's future company AND house shop. Little did we know that these two photos that we snapped before heading out to the first home would describe the search pretty perfectly — super exciting at first, then sad faces all around near the end. Yes, we're first-time homebuyers, so we realize that finding the absolute perfect dream home on our first go 'round is slim to none, but we were hoping to find something we could work with.
2. Now, we're simply hoping to find a home by the time we move to Dallas in August. (Please cross y'alls fingers for us. We need all the luck we can gather on this house hunt.)
3. I don't know why, but my eyes always look a little wonky when I hold the camera out. Not quite sure why, but my sister always likes to point this out when I send her photos.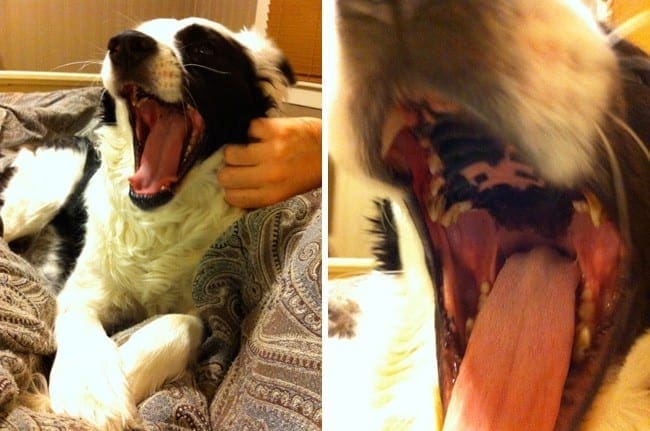 4. We FINALLY have a photo of the original Speckled Palate. Yeehaw!
5. And yes, I got that photo by basically sticking my iPhone into my dog's mouth. You're welcome, world.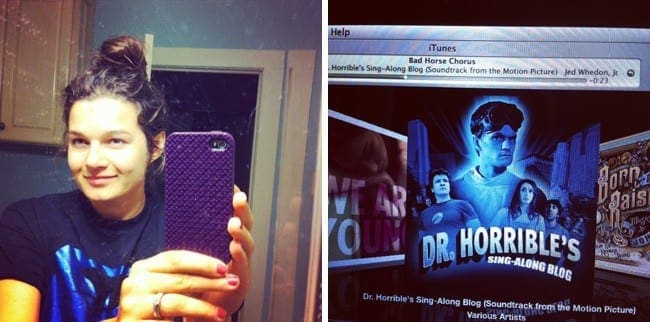 6. I learned how to style my unruly curls into a messy ballerina bun. (It's super easy! And yes, I know the mirror needs a good cleaning. And yes, I am wearing a Grizz t-shirt. What of it?)
7. I have been listening to the soundtrack to Dr. Horrible's Sing-Along Blog on repeat for the last few weeks. I'm a little late to join the bandwagon, but late is better than never. And I would happily allow NPH to sing to me about anything he wanted – ha! – because I love his voice.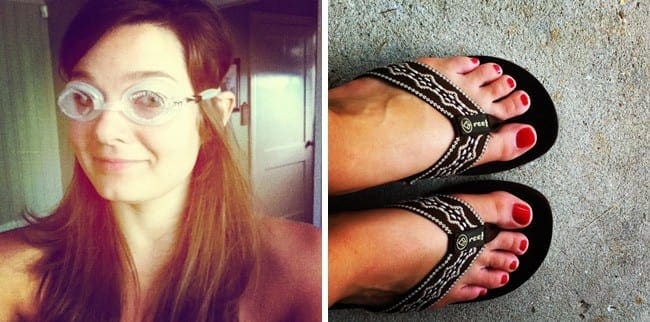 8. I joined a gym this past week for the first time in almost a year, and I plan on swimming… hence the super awesome goggles that still have the safety tape/lining on them. I'm pumped, even if I look like a nerd.
9. Yesterday was a day of relaxation after we arrived back from a night trip to the Big Easy, and I treated myself to a pedicure. Nothing says summer to me more than hot weather, flip flops and brightly-colored pink toenails.
10. This summer has already been a busy one, and it will be even more busy. We've got a ton of trips scheduled for the next few months, and I simply cannot wait. We're going to have a fabulous time!
Sunday Snippets
Ever wanted to know my thoughts about things? My weekend update, titled Sunday Snippets, is for you and rounds up my thoughts on the week, the events of it, shares random details on my life and more!
…
What have y'all been up to recently?
And what are YOUR Sunday Snippets?