Three years ago, I made the decision to adopt a puppy after moving to a small town in southern Mississippi.
Three years ago, I visited the local animal shelter multiple times to choose my new furry friend. I knew that Lucy was the one, but she wasn't so sure of me at first, so I went back time and time again agonizing over which pup I would bring home as my own.
Three years ago, my sorority family was visiting, and we went together to fill out the paperwork. I made them guess which dog was mine, and they knew immediately that Lucy was the pup for me.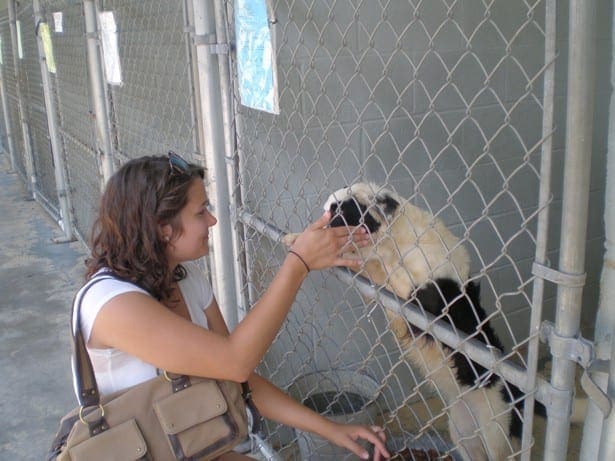 Taken the day we went to sign her paperwork, June 2008
And three years ago today, I picked up Lucy Belle, a border collie mix, from the animal shelter and drove straight to my mother's home in Memphis for the weekend. We bonded on the five-hour car ride and that weekend, and Lucy has been my constant companion ever since.
Three years ago, my life changed for the better, and it was all because of a hair-brained idea to adopt a pet when I moved to a small town. Sure, we've had rough spots. Lucy was a little wild when she was younger, but we've overcome obstacles together. We took obedience training. We've traveled all over the South via car. We even bonded while taking agility lessons in Nashville.
Dog treats Lucy loves that your pup might like, too: Peanut Butter Pumpkin Pupcakes / Milkbone Apple Pupcakes / Sweet Potato and Apple Pupcakes / Pumpkin and Peanut Butter Dog Biscuits
Learn more about my Lucy: Sunday Snippets: The Pup-iversary Edition / FAQs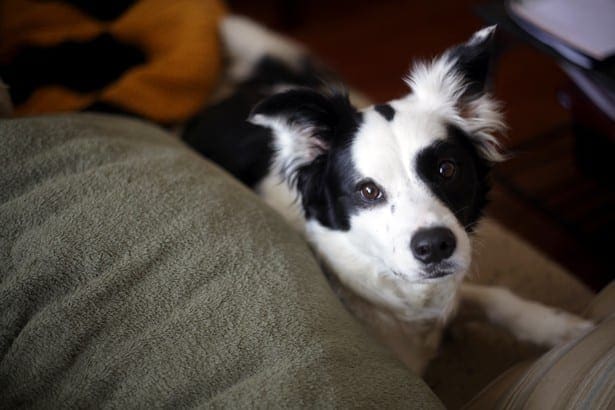 Sitting on the couch at our home in Nashville, summer 2011
In celebration of Lucy's Adoption Day, I'm baking some dog-friendly carrot cupcakes. Since these cupcakes call for carrots, oats AND applesauce, I'm positive Lucy will be over the moon about them. Yes, I know. If you aren't a dog/animal person, I realize that y'all probably think I have LOST my mind. I haven't. I just really, really love my dog and think she deserves something like homemade treats because she is pretty damn special. And hilarious. And super cute. I mean, LOOK at those eyes, ears and that smile!
… And if I have extra energy, I'm going to bake some people-friendly cupcakes… even though that the dog-friendly ones are OK for us to eat.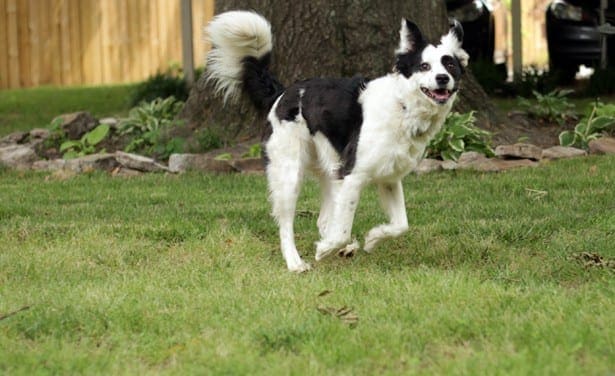 Snapped while playing in my mom's backyard, spring 2011
Happy Adoption Day, sweet Lucy Belle!
…
Have you ever baked something for your pet?
If so, what did you make? If not, would you ever consider this?