The Faux Yard Bird Sandwich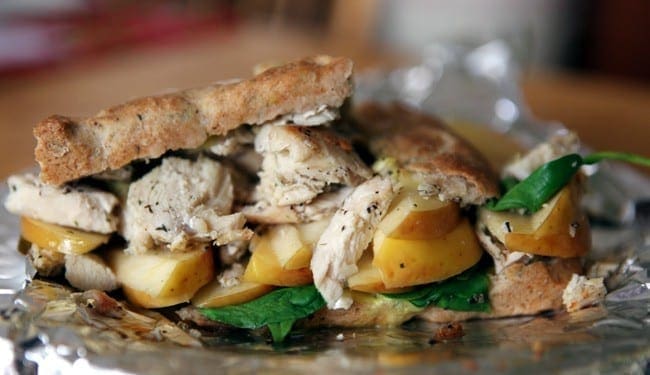 Before I graduated college and after I had landed my first job in a small Mississippi town, I went apartment hunting with one of my girlfriends. We drove in during the morning hours, saw about 5 different potential places to live — the first of which ended up being my home for a year — and then were to head back to our college town that afternoon.
We got hungry after seeing a few places, and we pulled into a little (now-defunct) sandwich shop called The Spicy Pickle. I was skeptical of the place, never having heard of it before, but my friend Krysten insisted we try it.
I ordered a chicken panini called the Yard Bird, and I fell in love with that sandwich at first bite. … During my tenure in town, I spent many lunches at The Spicy Pickle. I never changed my order. And I savored every bite of that sandwich that took me by surprise during my visit.
I moved from my small Mississippi town in late 2010, and I have not been to The Spicy Pickle since.
That doesn't mean I haven't craved the Yard Bird Sandwich, though, and recently, I got creative and made my own.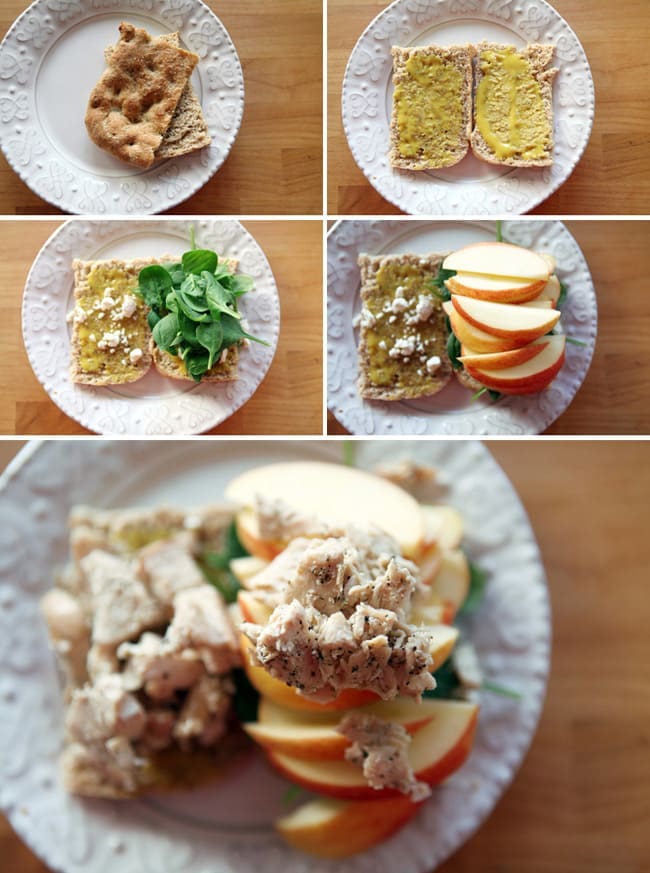 The ingredients are pretty simple, and the key to this sandwich is layering it to where everything melds into place once it is toasted.
Check it out, y'all: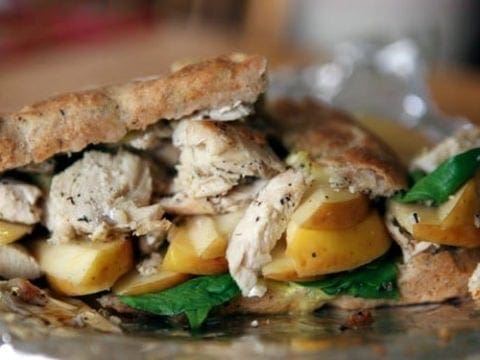 Yield:

1 sandwich
The Faux Yard Bird Sandwich
Ever tried to make a restaurant sandwich at home? The Faux Yard Bird Sandwich is my take on a favorite sandwich that's filled to the brim with shredded chicken, honey mustard, feta cheese, spinach and apple. The sandwich is served on a square of crunchy homemade focaccia bread, then toasted for ultimate deliciousness. This restaurant-flavor-at-home meal is delightful!
Ingredients
1 tablespoon honey mustard
1 tablespoon feta cheese
4 oz. shredded chicken
1 cup fresh spinach, chopped
1/2 large apple, chopped
Instructions
Using a serrated knife, slice your bread in half.
Spread the honey mustard on both sides of the bread evenly. (You can add a little more or a little less, depending on your mood. Condiments are meant to be measured with your heart, not with a tablespoon.)
Sprinkle the feta cheese on one slice of bread.
On the other slice of bread, spread the fresh spinach out.
On top of the spinach, layer the apple slices.
Then, lastly, top the apple with the shredded chicken.
Cover the sandwich, wrap in foil and toast for 5 to 10 minutes, or until the bread is golden brown and crispy, and the sandwich has heated through.
Let cool for 5 minutes, then enjoy!
Notes
If you want to make this dairy free, simply leave off the feta cheese.
Nutrition Information:
Yield:
1
Serving Size:
1
Amount Per Serving:
Calories:

568
Total Fat:

21g
Saturated Fat:

5g
Trans Fat:

0g
Unsaturated Fat:

15g
Cholesterol:

98mg
Sodium:

735mg
Carbohydrates:

55g
Fiber:

5g
Sugar:

17g
Protein:

39g
Nutrition facts are an estimate and not guaranteed to be accurate.
Do you randomly crave foods like this?
What's your go-to sandwich?