This shop has been compensated by Collective Bias, Inc. and its advertiser. All opinions are mine alone. #MeAndMyTea #CollectiveBias
Biscuits and tea never looked so good! Bursting with lemon flavor, Lemon Honey Shortbread is the perfect accompaniment to a mug of Bigelow tea.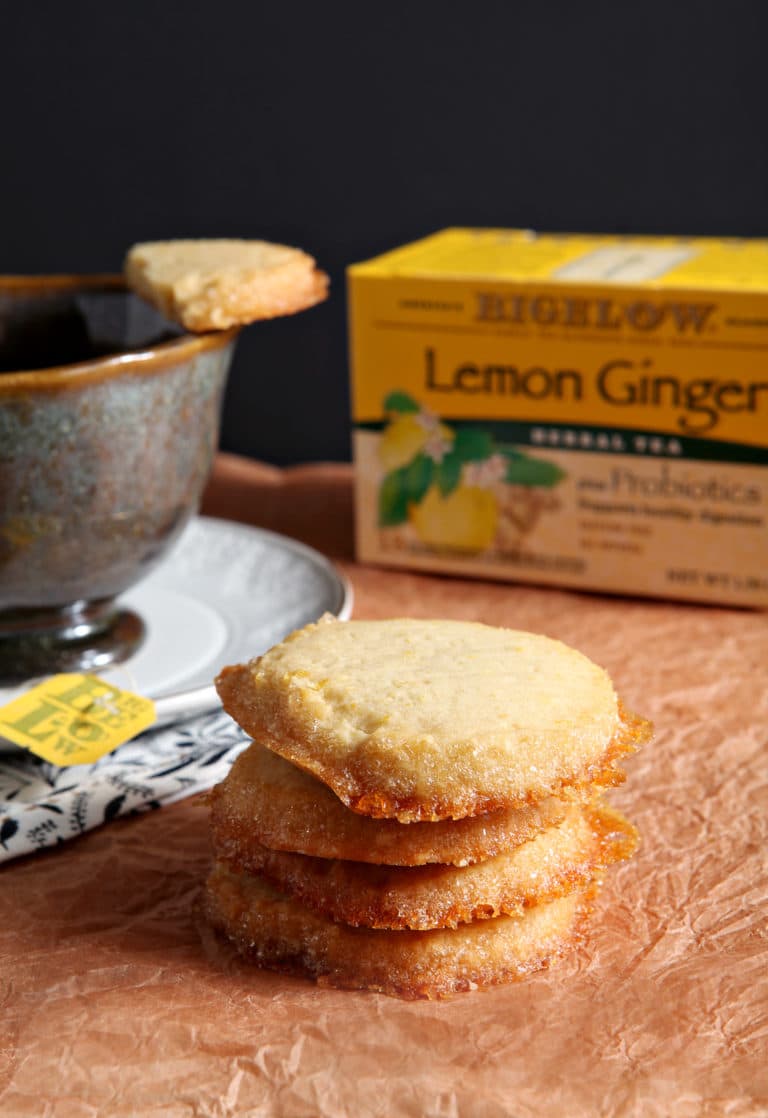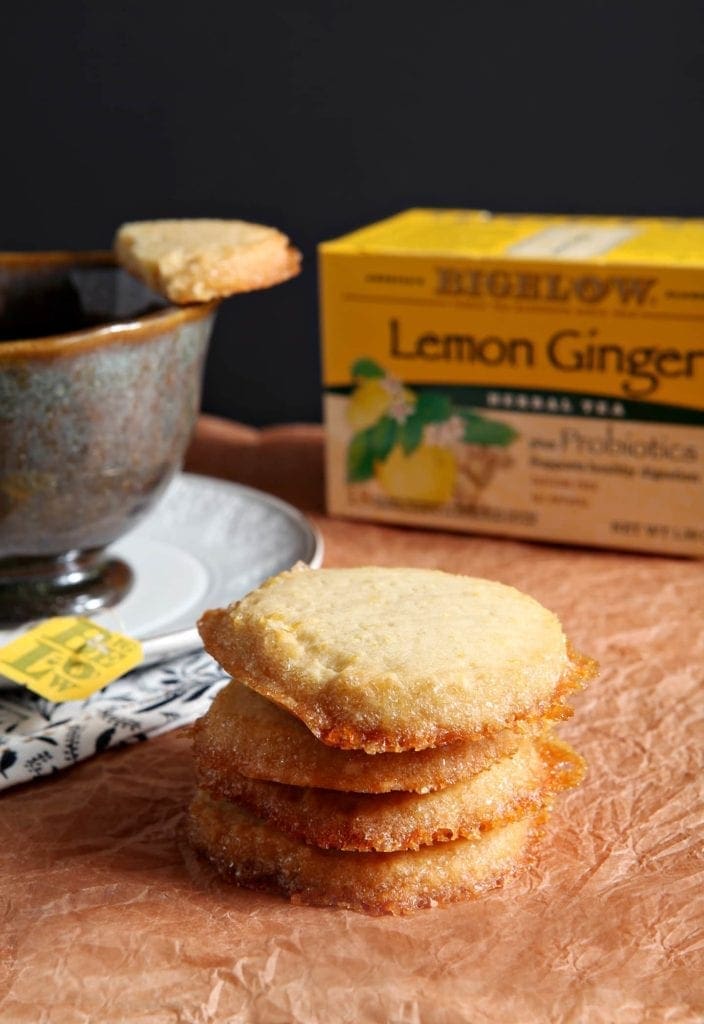 I cannot believe that we're well into January, and that it's 2016. It's crazy how quickly time is passing, and I wanted to take a little time today to talk about the new year.
In the past, I've shared food goals and resolutions.
Instead of those, I want to focus routines this year. Because let's be real: I'm a still relatively new mama whose days revolve around her daughter, and establishing any positive routine in my life is gonna be a good thing.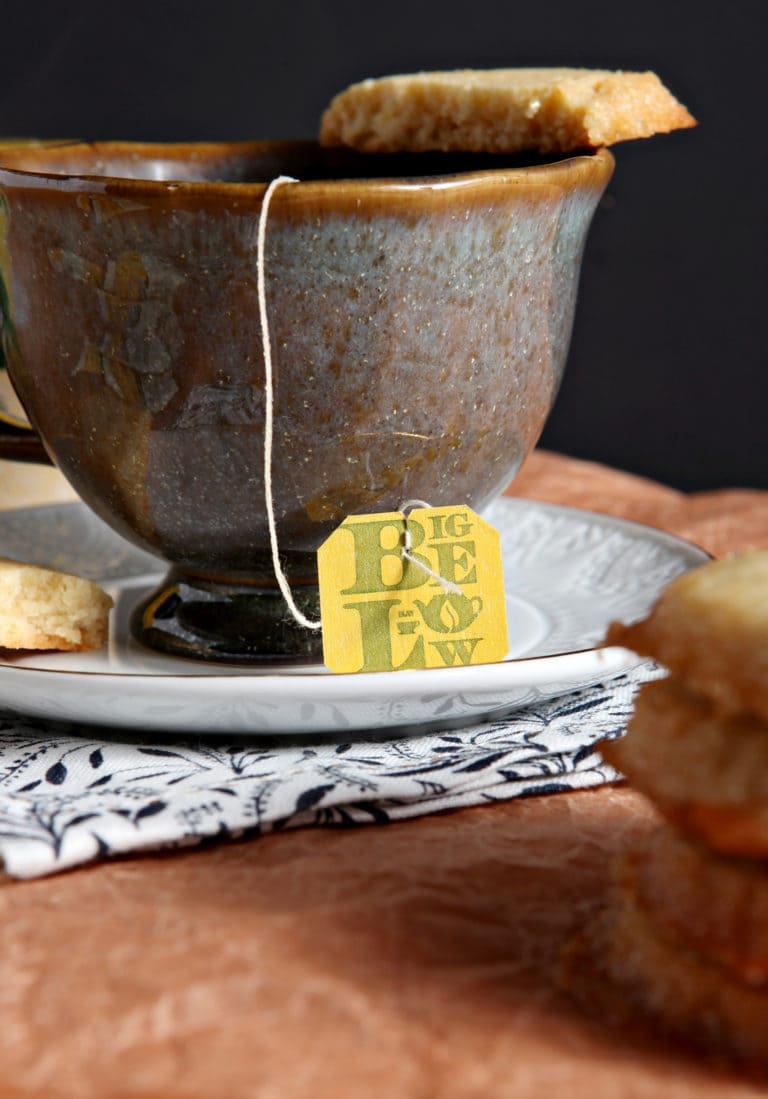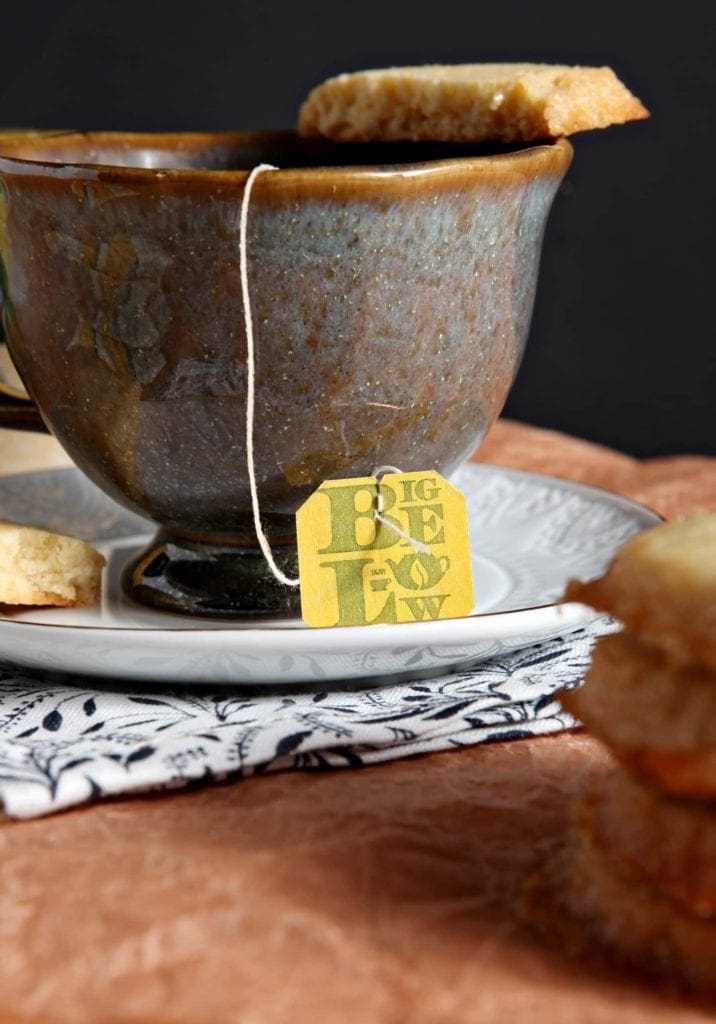 In 2016, I want to…
Start every day at the same time.
Get back into an exercise routine that I can continue in cold and warm weather.
Take time weekly to reflect and focus on the week ahead.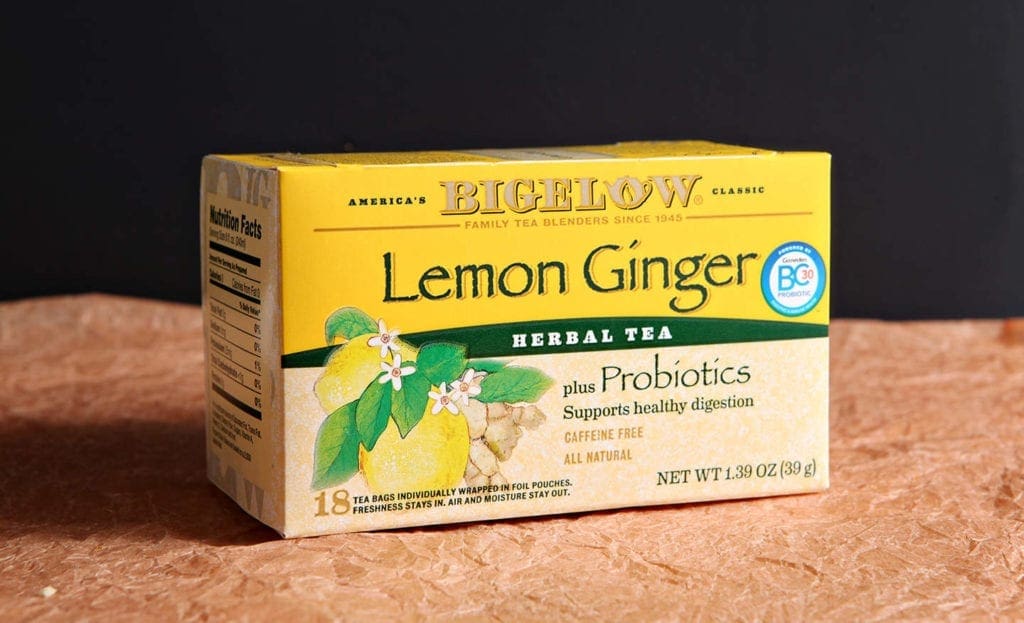 Starting every day at the same time is going to require a little discipline, and it's going to require me to set an alarm clock and actually get out of bed. That said, I know it's do-able, and I have been waking up earlier to be productive during the quiet morning hours.
Getting back into an exercise routine is going to require commitment. Lady Baby, Lucy and I walk around our neighborhood most mornings, and I adore this. I aspire to walk every morning around the same time, and I'd like to begin running again before too long.
As far as taking time for myself to reflect and focus weekly… I aspire to sit down with a mug of tea, a cookie and a planner or notebook to brainstorm, as well as keep myself on track.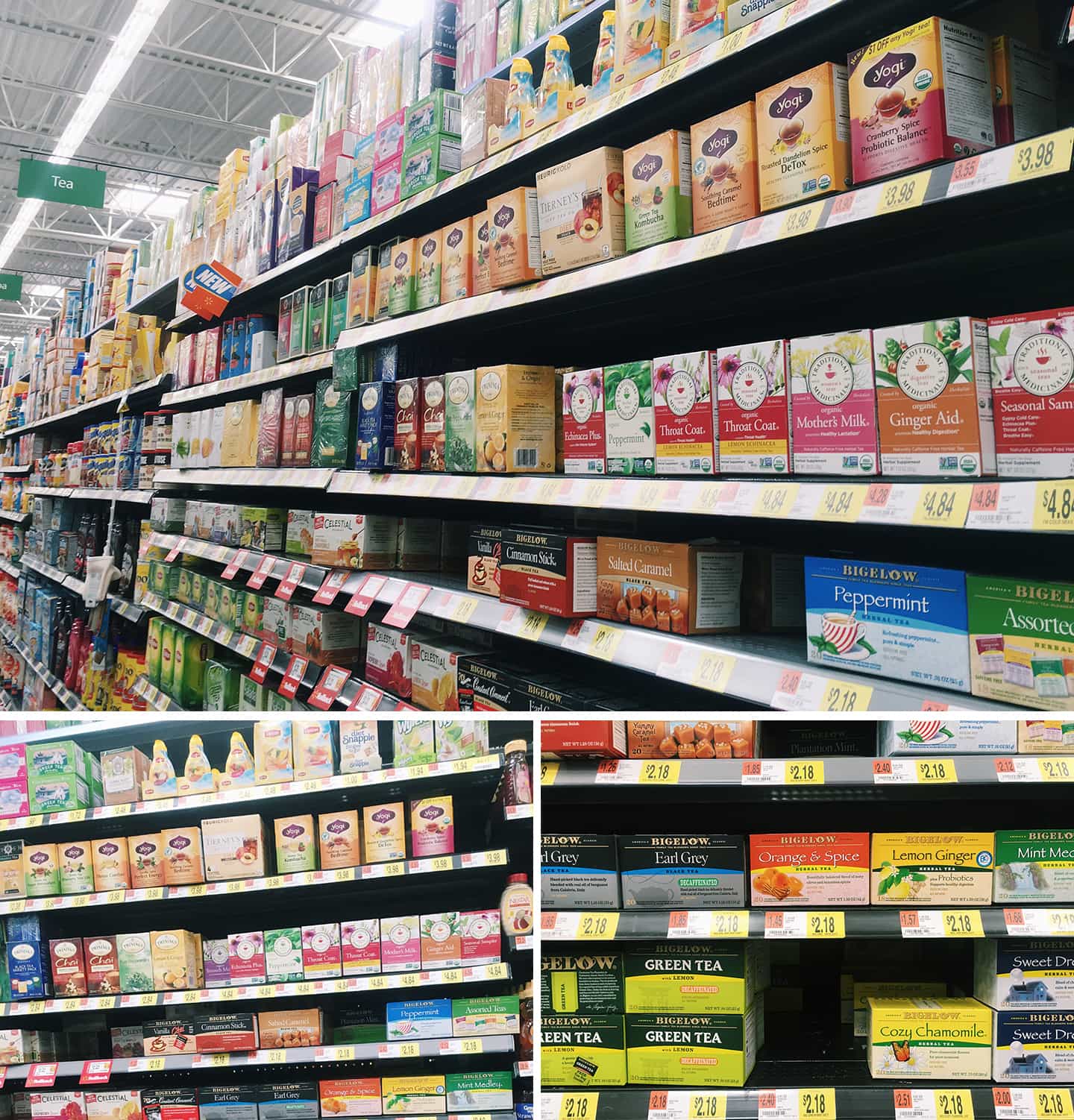 Yesterday was the first day I sat down for reflection and focusing on the week ahead.
This past week, I headed down to my local Walmart to pick up some Bigelow tea. As a relatively new tea drinker, I'm always trying different flavors to see what I like.
I grabbed boxes of Bigelow's Green Tea and Lemon Ginger. They both are perfect for the chilly snap we've been experiencing in Dallas recently.
They also go beautifully with this gorgeous Lemon Honey Shortbread I whipped up, too.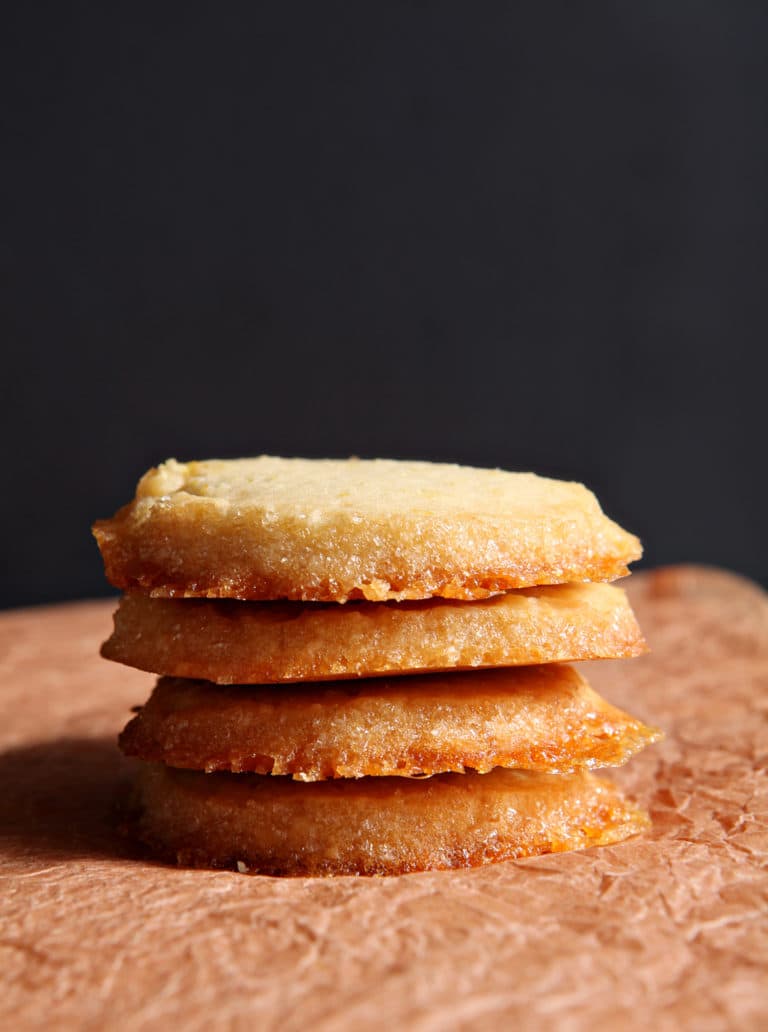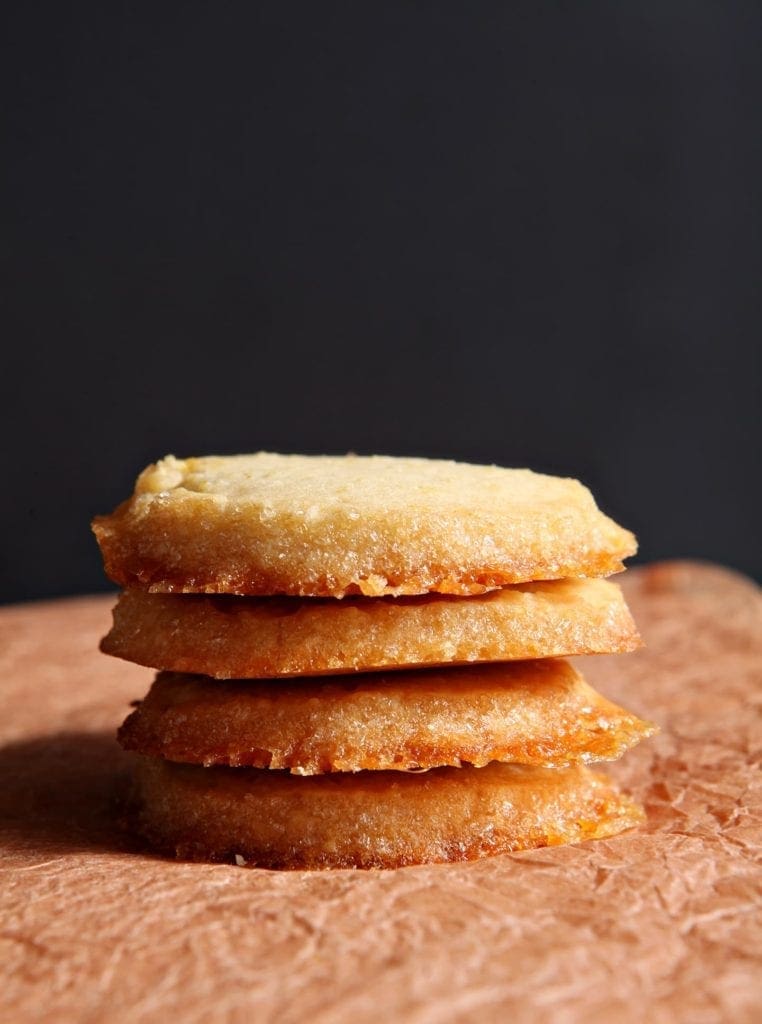 I've never been to England, but I've heard a lot about tea and biscuits. And in my opinion, this Lemon Honey Shortbread is everything you want in a tea time cookie.
The cookies are crunchy and perfect for dipping into your tea of choice.
They taste fresh and perfectly lemon-y.
They're not too sweet.
And while the flavor is light, the cookies are dense enough to prevent you from scarfing all of the cookies in one sitting. You know… Since this is a real problem. So. Baby steps. Also? Not eating all the cookies in an afternoon is a good goal!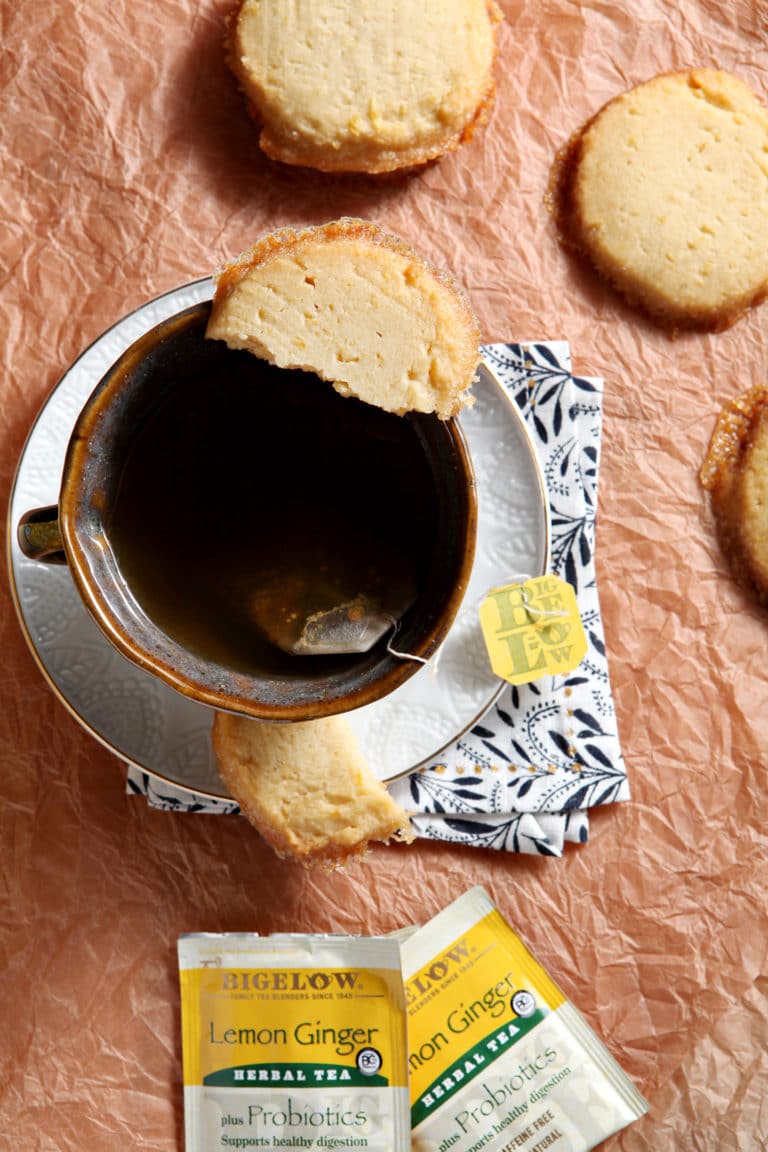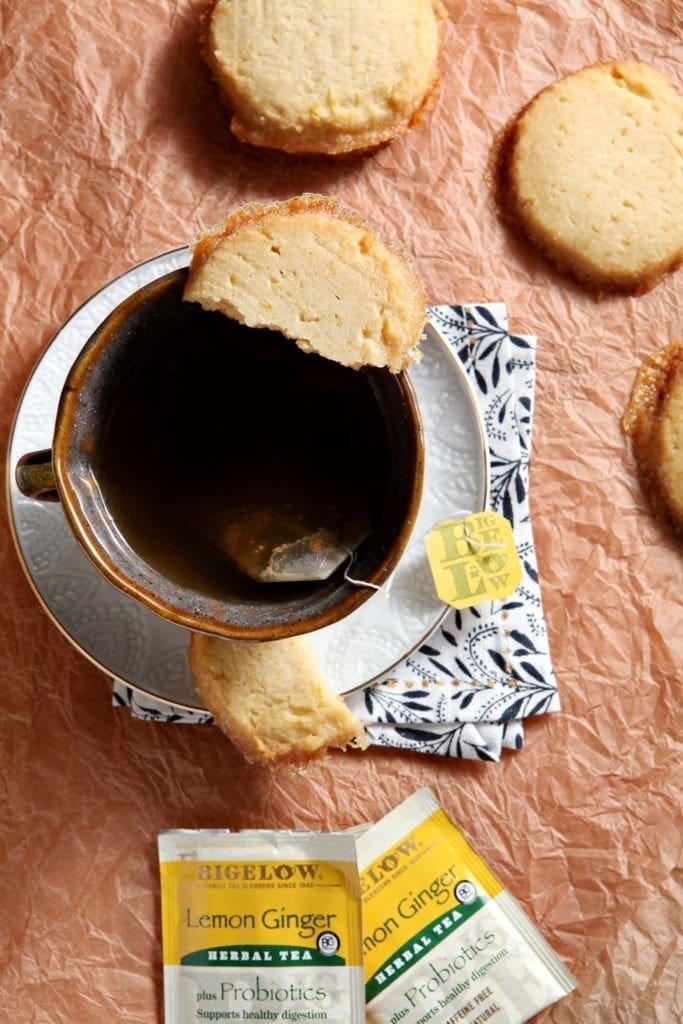 I plan to make this recipe and renditions of it in the future to enjoy during my looking ahead time, and I hope y'all enjoy them as much as I do, whether or not you're sampling these during tea time or baking them to bring as a potluck dessert.
Here's how you can make these cookies:
Yield:

2 dozen cookies
Lemon Honey Shortbread Cookies
Biscuits and tea never looked so good! Bursting with lemon flavor, Lemon Honey Shortbread is the perfect accompaniment to a mug of Bigelow tea.
Ingredients
1 cup unsalted butter, softened (2 sticks)
¼ cup honey
½ cup powdered sugar
2 tablespoons lemon zest
2 cups unbleached all-purpose flour
¼ teaspoon kosher salt
Raw sugar and honey/water mixture, for decoration
Instructions
Make the cookie dough
In a large bowl, cream the softened butter, honey, powdered sugar and lemon zest until light and fluffy.
Sift together the flour and salt, then add to the wet ingredients, stirring until the batter just comes together.
Lie out a piece of plastic wrap on the counter.
Dollop the batter into the center of the wrap. Seal, then roll into a cookie log.
Transfer the log to the refrigerator and chill for at least an hour.
Cover with plastic wrap and let chill in the refrigerator for at least an hour.
Bake the cookies
Once your dough has finished chilling, preheat the oven to 350°F. Line a baking sheet with parchment paper. Set aside.
Remove the cookie dough log from the refrigerator.
Brush the outsides of the dough lightly with the honey/water mixture (until just barely wet), then sprinkle with raw sugar.
Slice the dough into 1/2" cookies.
Place the cookies on the prepared baking sheet, leaving 2" around each cookie.
Once all the cookies have been sliced and placed on their baking sheet(s), transfer them to the freezer for a 10 minute chill.
Once chilled, transfer the baking sheet(s) to the preheated oven.
Bake 15-20 minutes, or until the tops are slightly golden.
Let cool on a wire rack, then enjoy with a favorite cup of tea.
Nutrition Information:
Yield:
24 cookies
Serving Size:
1 cookie
Amount Per Serving:
Calories:

126
Total Fat:

8g
Saturated Fat:

5g
Trans Fat:

0g
Unsaturated Fat:

3g
Cholesterol:

20mg
Sodium:

24mg
Carbohydrates:

13g
Fiber:

0g
Sugar:

5g
Protein:

1g
Nutrition facts are an estimate and not guaranteed to be accurate.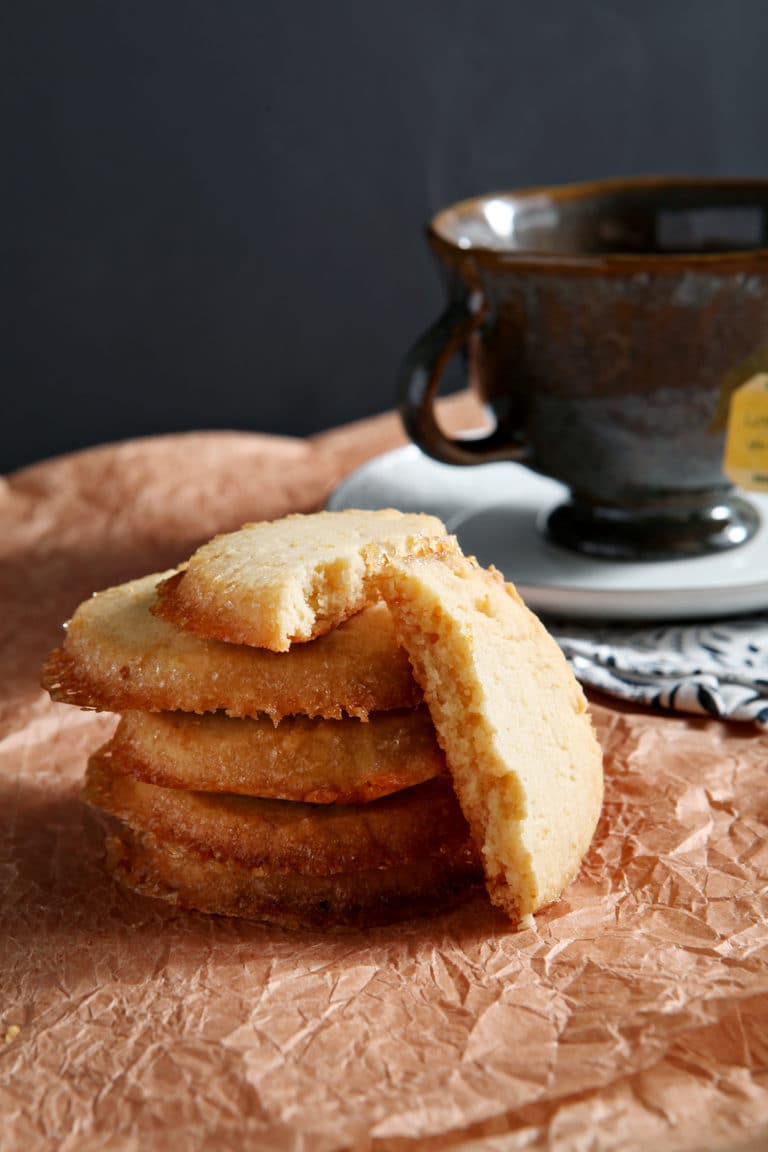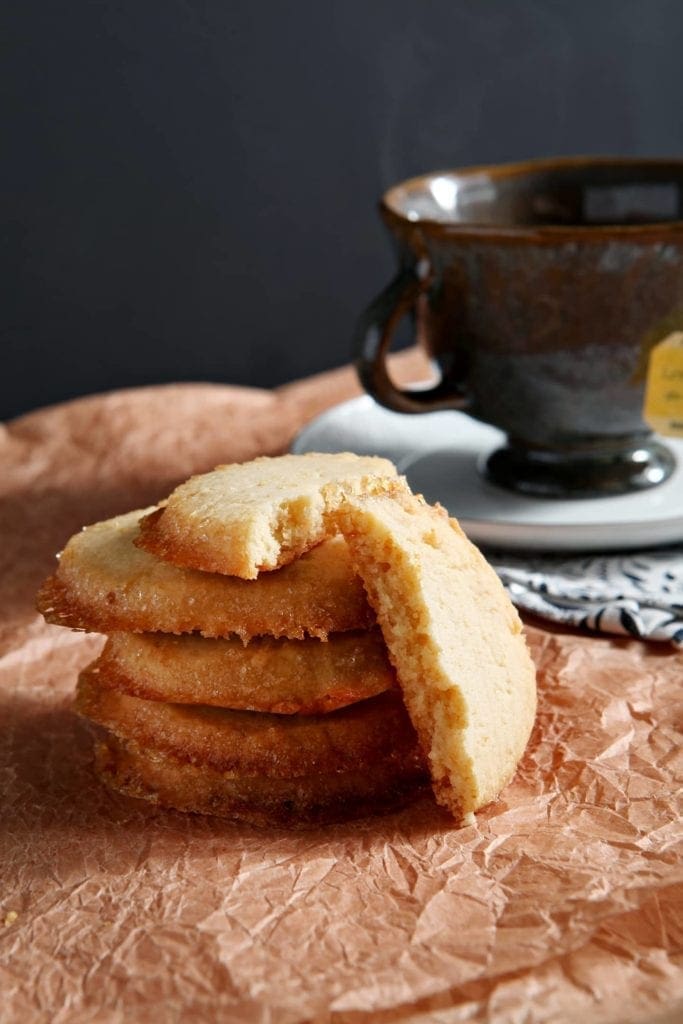 Do you have any routines you'd like to start this year?
What kind of cookies do you to eat with your Bigelow tea?
Be sure to follow Bigelow on Facebook, Twitter, Instagram and Pinterest for more food and tea pairing ideas!