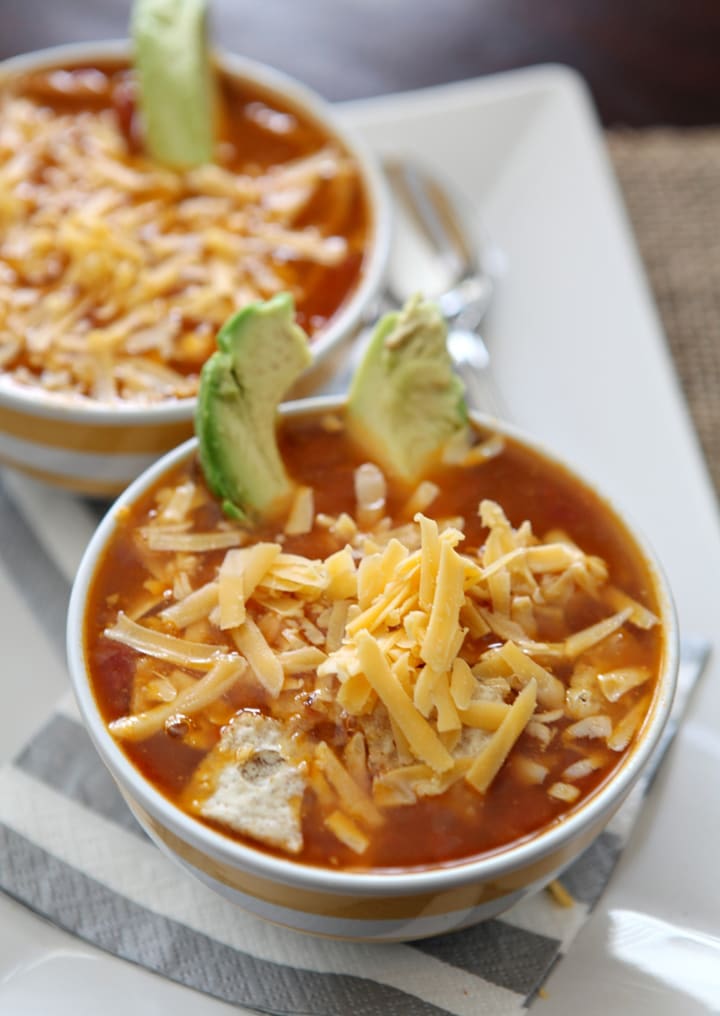 It all started as we were lounging after Friendsgiving. The dishes were finally clean, and we were all kicking back and relaxing, dozing slightly as football played on the television.
Sarah was browsing Pinterest and asked if I'd ever made Chicken Tortilla Soup.
I shook my head, and she continued her search, mentioning that it might be good since it was getting colder outside.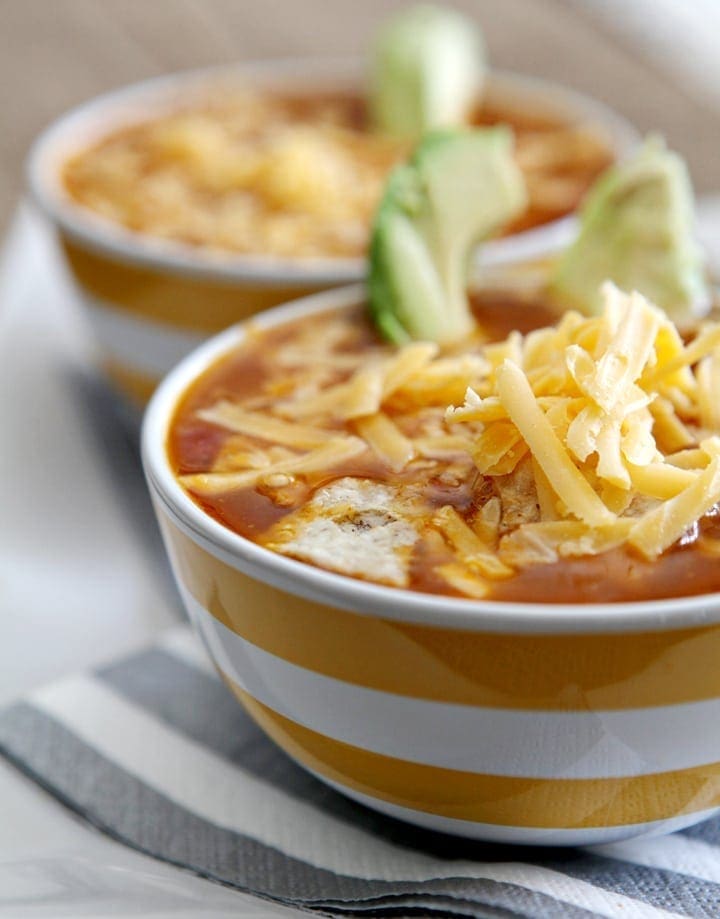 And in that moment, I realized that turkey could be just as wonderful in that soup as chicken.
So, obviously, I had to make it. And when I did, I proceeded to use most of our turducken leftovers to create this soup. (I picked apart the turducken to get the turkey meat, so this rendition did not have chicken and duck added to it.)
… It was totally worth using most of the leftover turducken.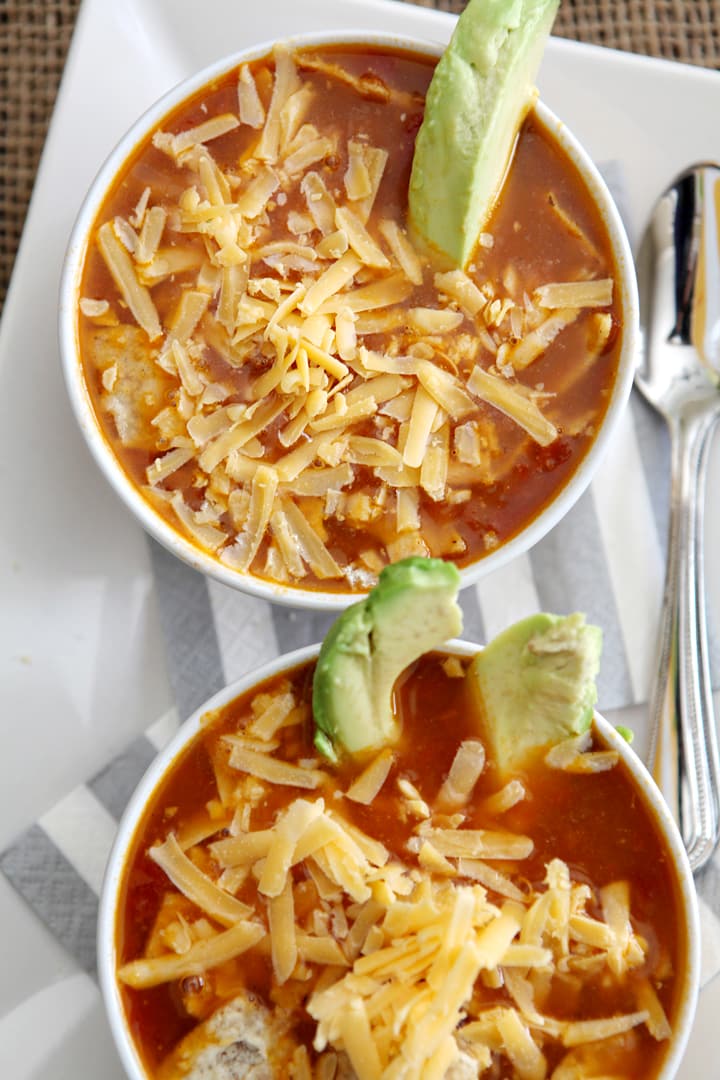 This Turkey Tortilla Soup might not be traditional, but it tastes darn good, and it's stupid simple to make.
Let me show you how: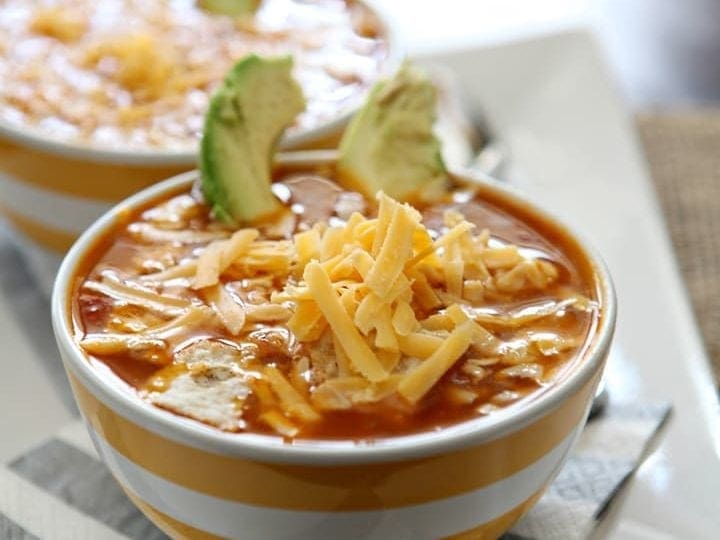 Yield:

6
Turkey Tortilla Soup
Total Time:
1 hour
5 minutes
Give leftover Thanksgiving turkey new life in this Turkey Tortilla Soup, which is comforting and delicious for a chilly day!
Ingredients
Soup
14.5 oz . can diced tomatoes in tomato juice, , NOT drained
16 oz . can refried beans
32 oz . unsalted chicken stock
1 lb . turkey meat, , shredded
Kosher salt and freshly ground black pepper to taste
Toppings
Homemade or store-bought tortilla chips
Sharp cheddar cheese, (the more, the merrier)
Avocado slices
Instructions
In a large Dutch oven over medium-high heat, add the tomatoes in juice and the refried beans. Stir together and bring to a boil.
Add the chicken stock to the pan, stirring constantly as the ingredients mix. Add in the turkey meat, and bring to a boil.
Once the soup has begun to boil, cover and lower the heat, simmering for 45 minutes.
Serve warm with ample amounts of cheese stirred in and topped with tortilla chips and avocado slices.
Notes
This recipe can easily be doubled, if you so desire. It also freezes well, so when the soup is done, don't dress it (like you would a bowl you're going to eat immediately), and transfer to freezer-tight storage containers. When you're ready to enjoy it, let it thaw overnight in the refrigerator. Reheat in the microwave or on the stovetop, then top with the toppings of your choice.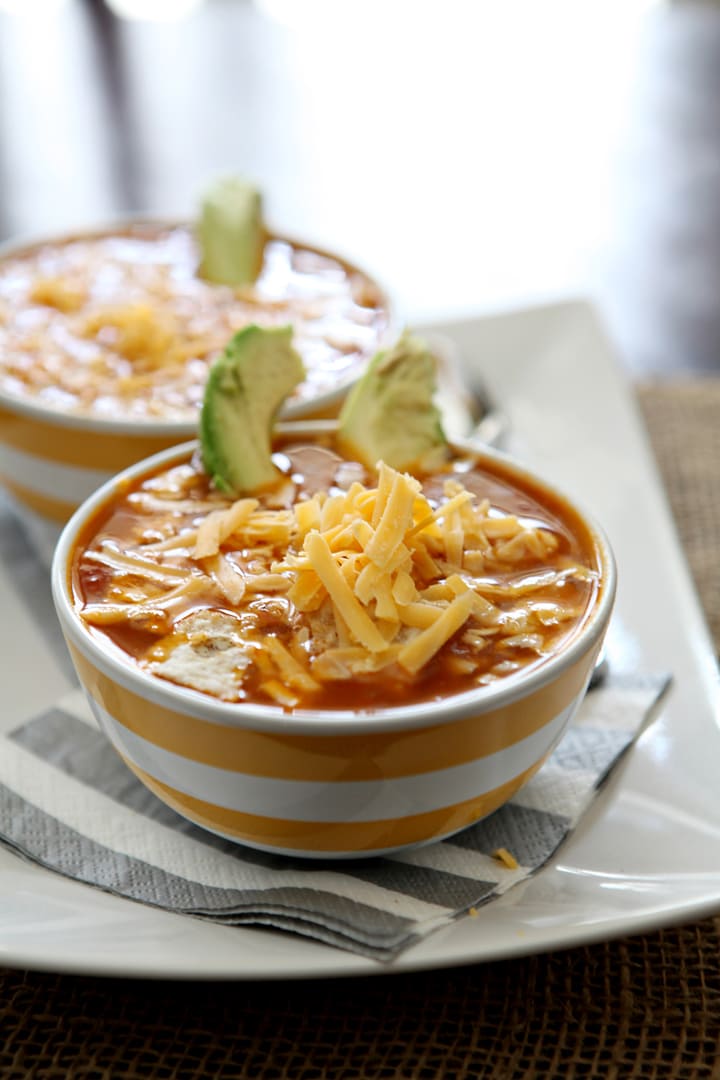 What kinds of dishes are you making with your Thanksgiving leftovers this year?