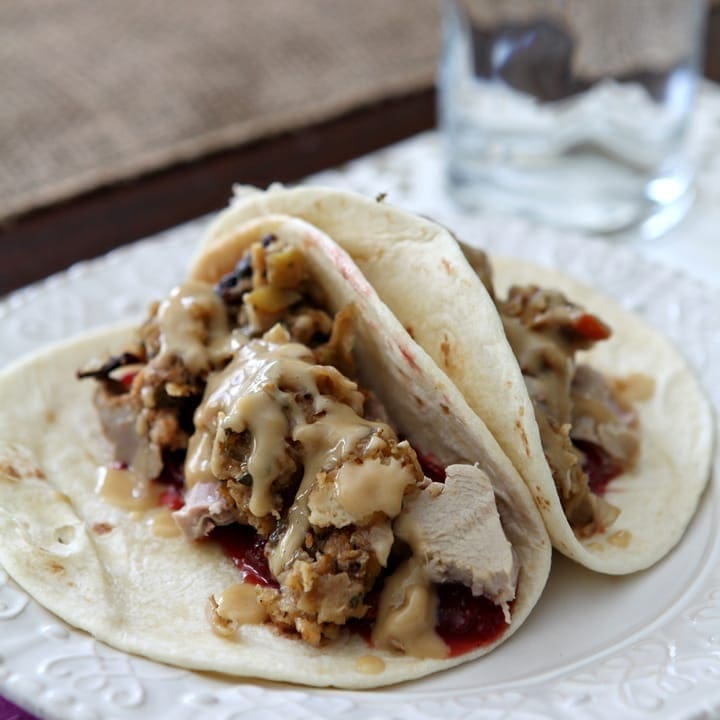 I realize it's just barely the week of Thanksgiving, but why don't we continue this Thanksgiving celebration and skip forward to the day after the feast?
Chances are, you've got a ton of leftovers… and chances are, you want something a little different than the dishes you gorged yourself on the previous day.
Might I suggest Thanksgiving Tacos?
I'm over at My Cooking Spot this morn sharing what I did to make these TexMex-inspired treats. They're a different take on something we all know and love. Add your favorite leftovers to the mix, and let the Thanksgiving flavors sing as you enjoy them wrapped up in a tortilla.
Other ways to use holiday leftovers: Thanksgiving Turkey Biscuits and Gravy / Christmas Day Leftover Sandwich / Cranberry Turkey Puff Pastry Tartlets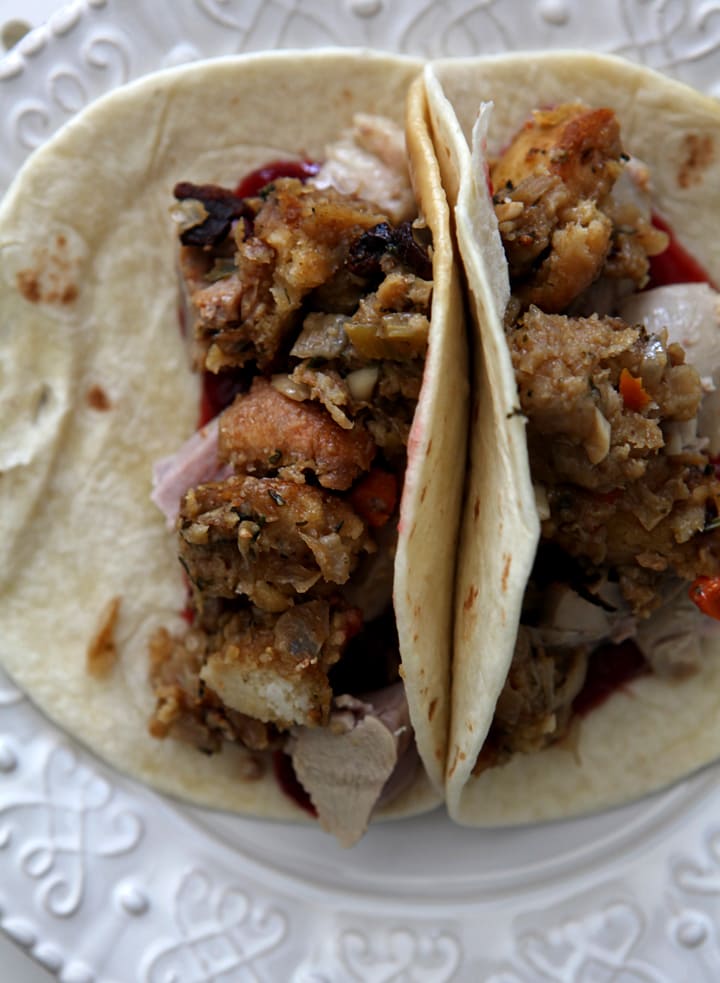 What do you like to do with Thanksgiving leftovers?