Vegan Vanilla Apple Pie Smoothie
This shop has been compensated by Collective Bias, Inc. and its advertiser. All opinions are mine alone. #BestLifeProject #CollectiveBias
Get your day off to the best start by making a delicious Vegan Vanilla Apple Pie Smoothie with Vega Essentials. Naturally sweet and creamy, this breakfast smoothie goes down easily and packs a nutritious punch!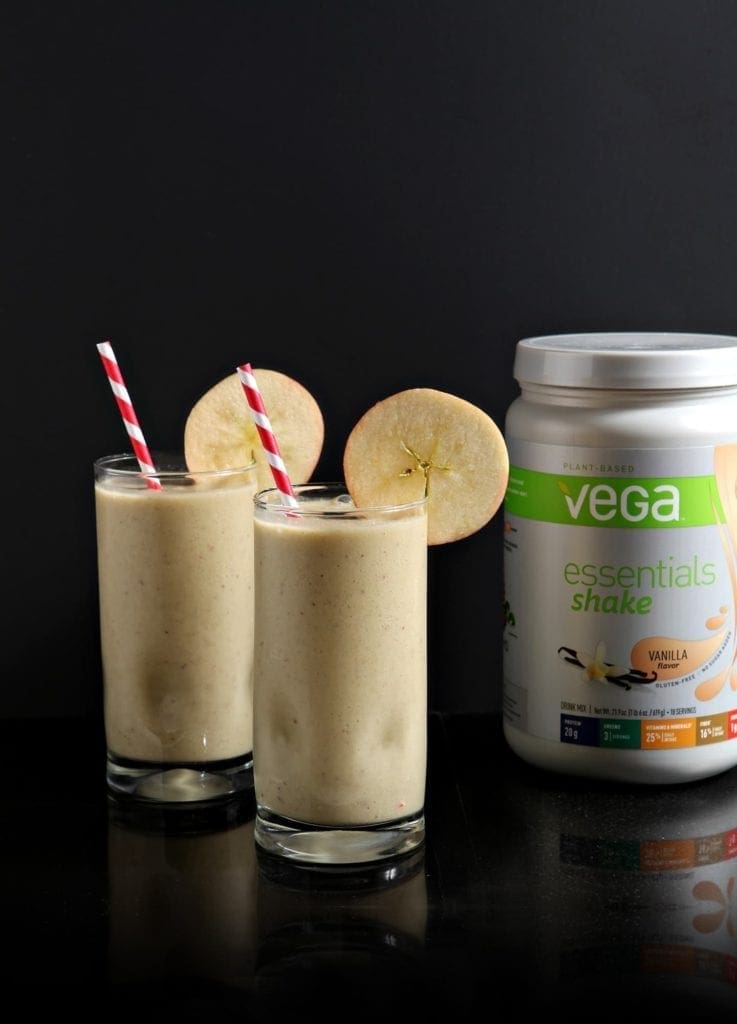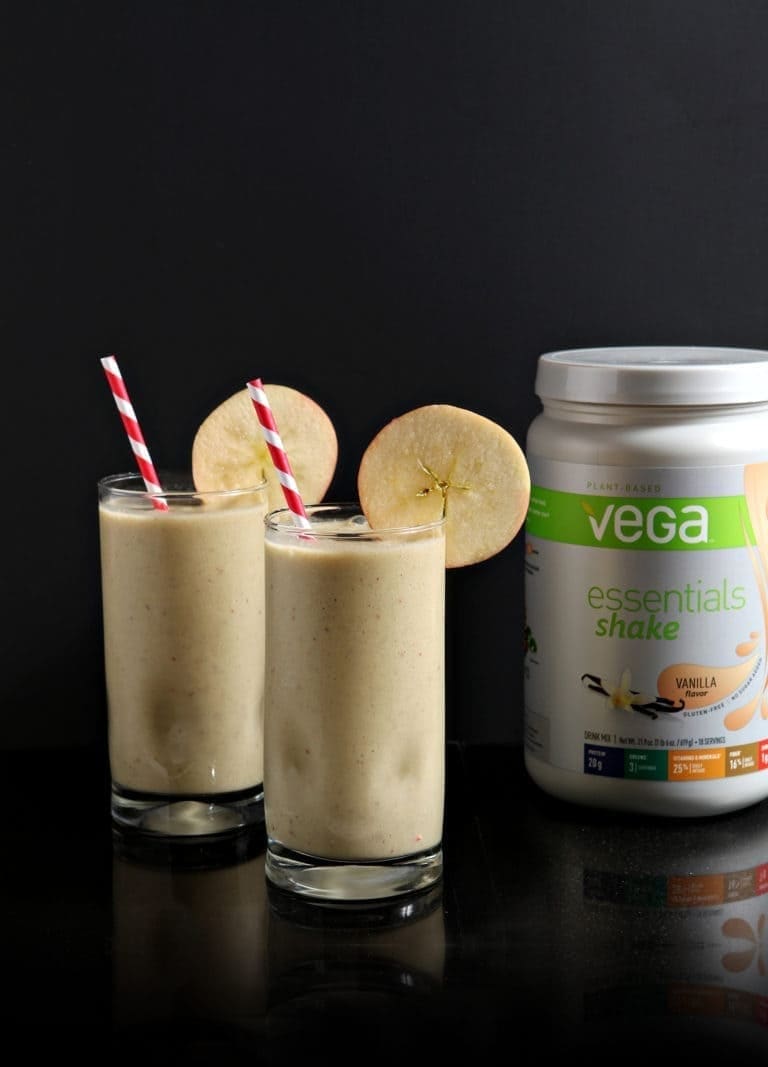 *clears throat*
Could I take a few moments to be real here?
It's Monday, after all, and in an attempt to get this week off to a good start, I wanted to talk about something with y'all that I've only mentioned in passing as I share my recipes.
You probably already know.
But parenthood? It's a beautiful thing that makes me feel so happy and fulfilled… but it's sometimes really hard, too. Your focus shifts from yourself to this amazing little human who's completely dependent upon you. Obviously, you want to do everything you possibly can to give them everything they need and more.
The shift in focus, obviously, is tough. So is the lack of time to do things solely for yourself that you once did without issue.
I ran a marathon a month before I got pregnant. And when I realized I was pregnant, the weather was getting hot, and I started freaking out about all the things I was doing that might potentially harm my unborn child. Hello, I'm a worry wart. And even though I could have continued running, I stopped because I was exhausted and hot and a little worried. So I started walking instead… and I walked probably hundreds of miles throughout the duration of my pregnancy.
When Lady Baby arrived, I took it easy, recovering and focusing my energy and attention on her. We started going for short walks outdoors when the weather warmed up. Then we started walking longer distances as we woke earlier, avoiding the heat of the day.
And now that my child is seven months old — how the heck did these months fly by?! — I'm trying to get back into a fitness routine. It is NOT easy, but I know focusing on a new healthy lifestyle is going to be worth it because it will benefit me and my sweet baby girl.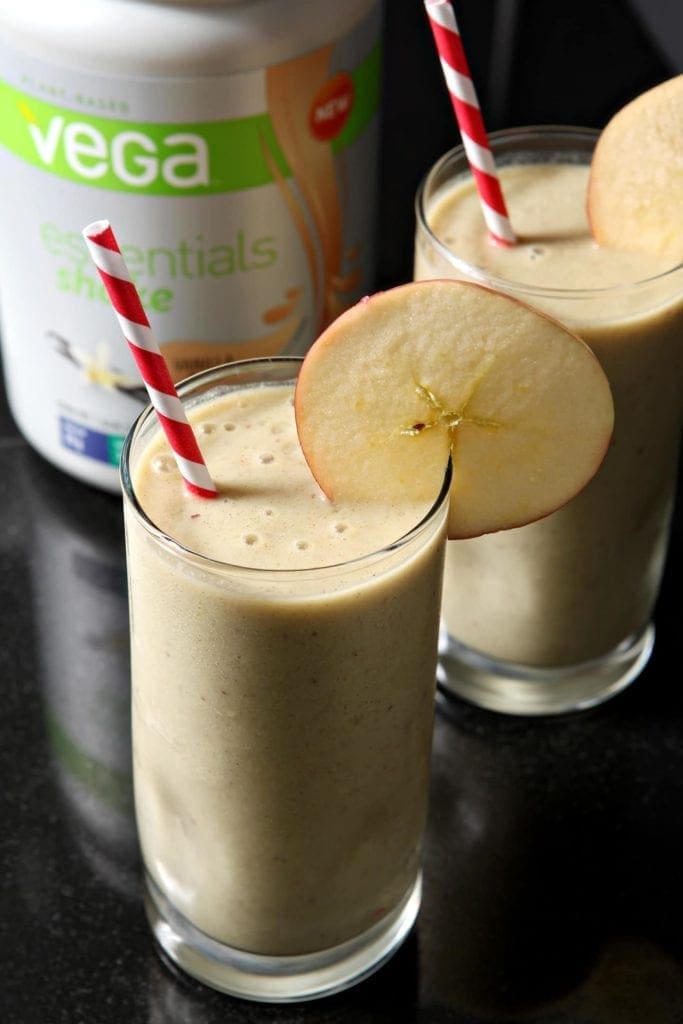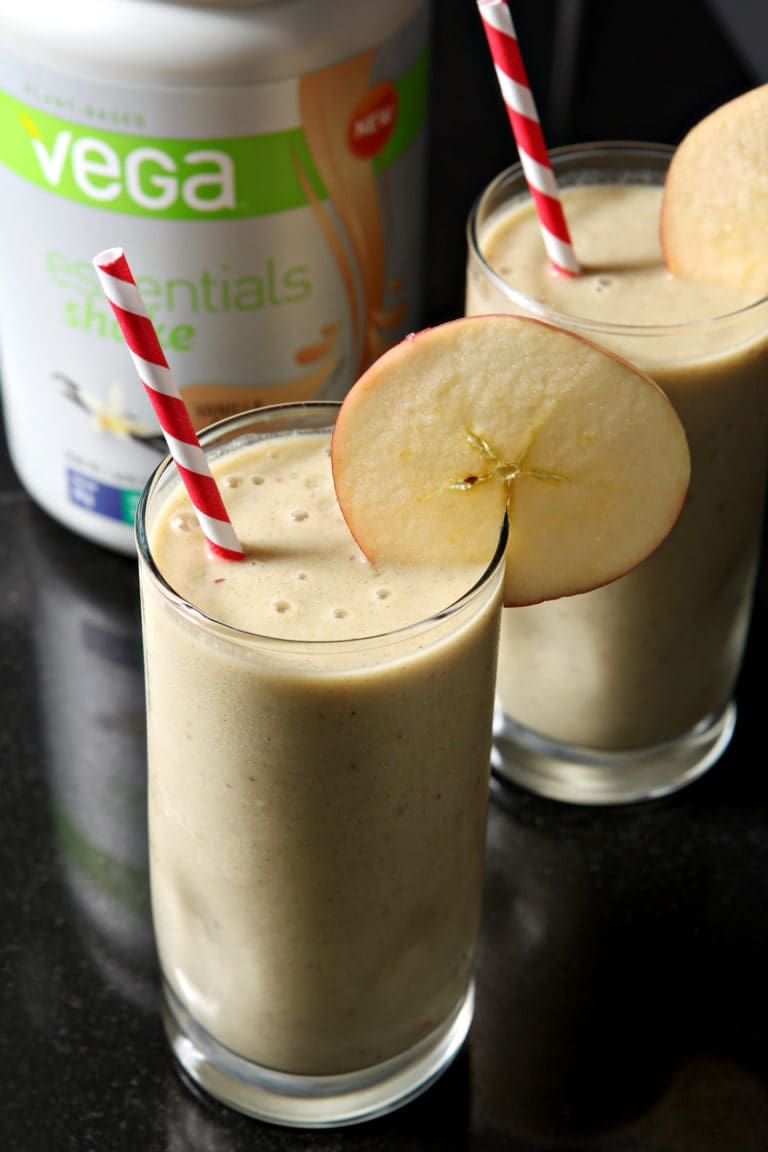 As I've said in the past, I'm not one for dieting. In fact, if I'm told that I can't eat something, that is inevitably the only thing I want to eat. Which is why I desperately wanted to eat rare steak throughout the entirety of my pregnancy. Even though I never eat rare steak. (Medium rare, please and thank you. In case y'all were wondering.)
So instead of going on a diet or starting a crazy exercise routine while limiting my food intake, I'm focusing on healthy habits and making small changes in my everyday life.
And these small changes include more movement, as well making healthy food choices.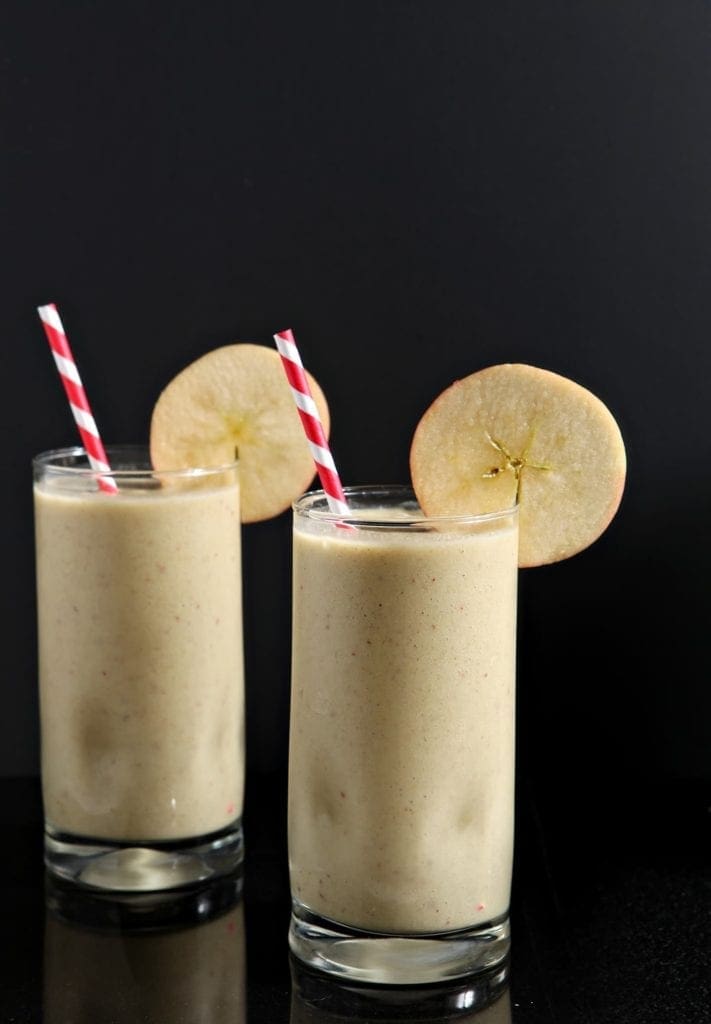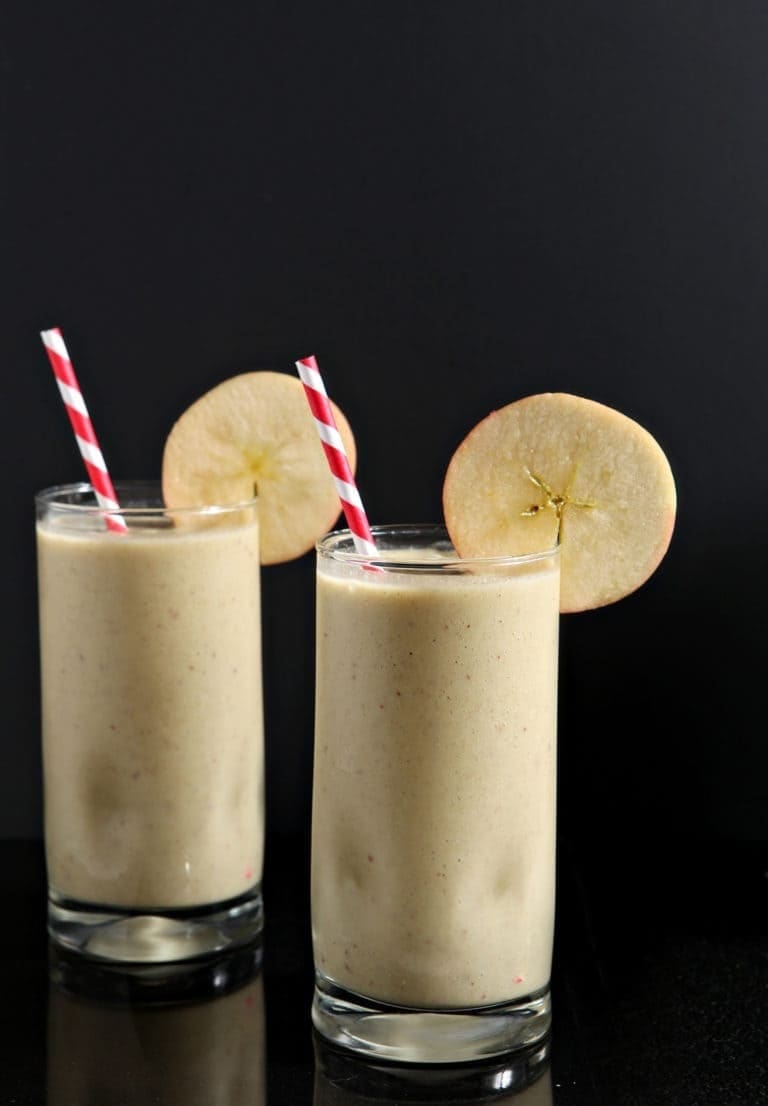 These healthy food choices aren't always reflected on The Speckled Palate, but today? Today, they are!
I've always been a fan of breakfast smoothies because (1) they're easy, (2) they're delicious, (3) they're versatile and (4) you can whip them up, then bring them with you.
Breakfast smoothies/shakes are a staple in my life these days because I can make them quickly and drink them as Lady Baby and I get our mornings started without much fuss.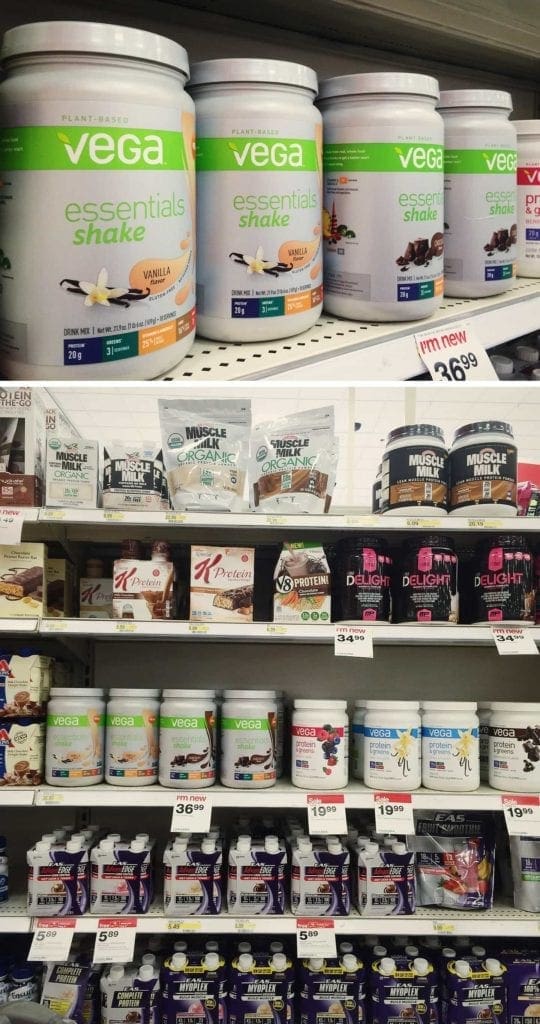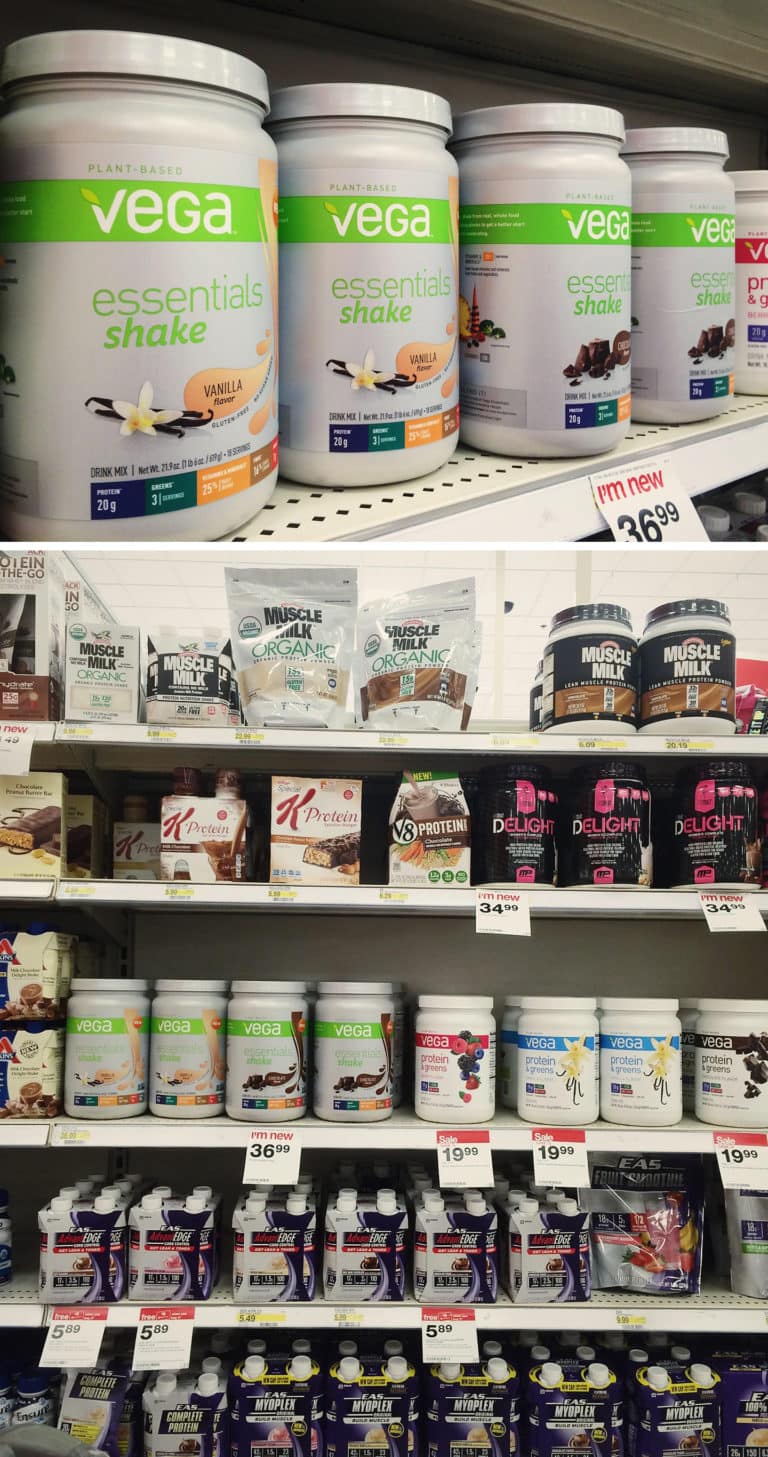 A few weeks ago, I headed down to my local Target to pick up some Vega Essentials Shake in Vanilla. I found it with other protein powders in the pharmacy section.
What I like about Vega Essentials? It's made from real, whole food ingredients and is Non-GMO Project verified. It includes 20 grams of plant-based protein, three servings of greens, 25% daily intake of food-based vitamins and minerals, plus fiber and Omega-3s. It's only 130 calories per serving, too.
Oh, and Vega Essentials is gluten-free, vegan and made with no added sugar, dairy, soy and artificial flavors, colors or sweeteners.
Yeah, you read that right.
Vega Essentials is a fantastic way to start your day. And I've been drinking it ever since because the vanilla flavor tastes like cake. Cake that just so happens to be packed with good-for-you nutrients and no added sugar. Win!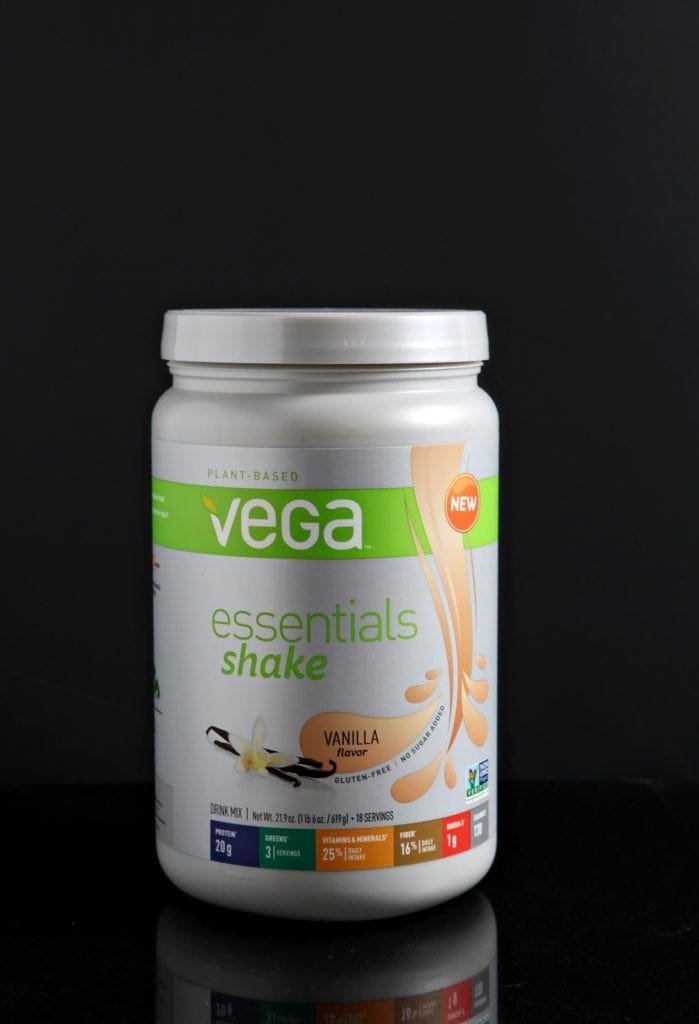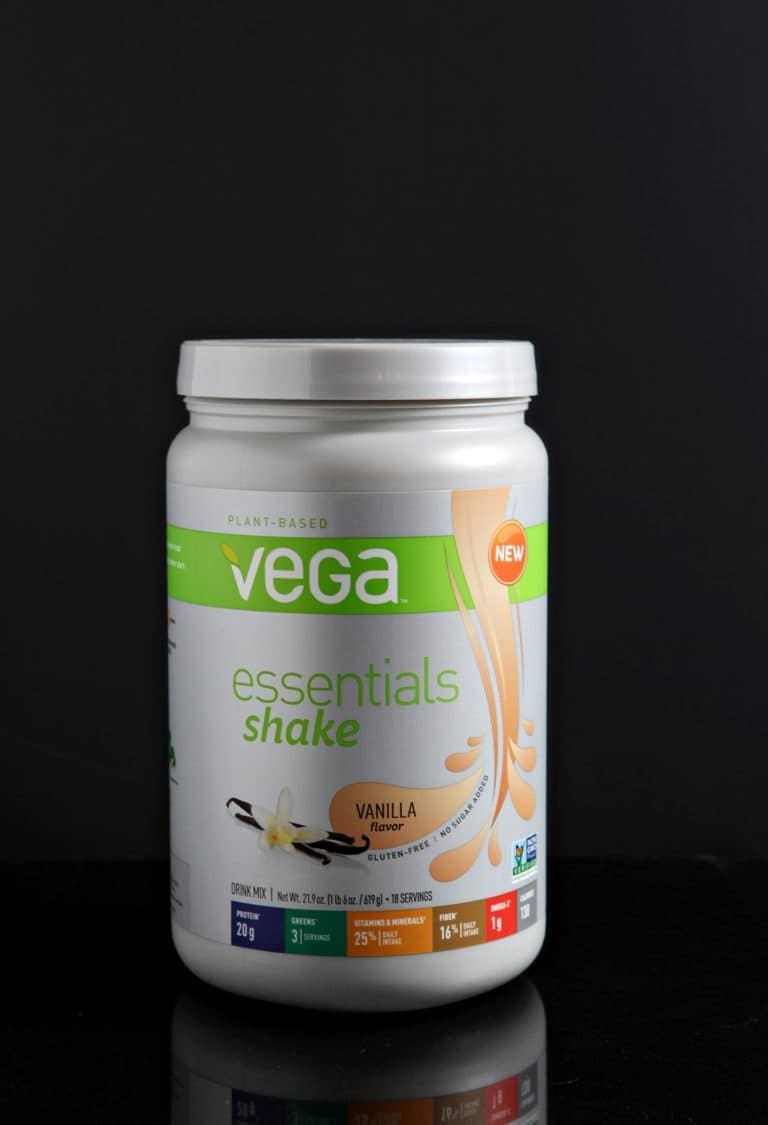 Today, I'm sharing my new favorite breakfast smoothie, which features Vega Essentials. It's so easy to make, and it's far and away better than most other breakfast foods that are quick. (I'm lookin' at you, breakfast pastries.)
What do you do?
The only part of prep for this shake is freezing apple juice in ice cube trays the night before. They add the additional apple goodness to the shake and make the texture perfect.
Then the morning of? You pop those apple juice cubes out of their trays and blend 'em with your favorite unsweetened non-dairy milk, some apples, cinnamon and a scoop of Vega Essentials Shake in Vanilla.
Blend 'em together, and you've got a nutritious, delicious Vegan Vanilla Apple Pie Smoothie that can go with you as on a brisk morning walk or accompany you on your drive to the office.
Easy peasy, and oh-so-tasty.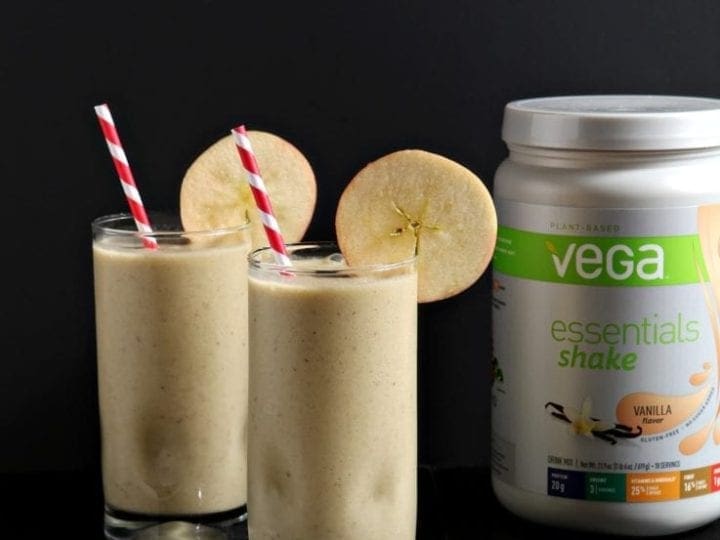 Yield:

2 breakfast smoothies
Vegan Vanilla Apple Pie Smoothie with Vega Essentials
Get your day off to the best start by making a delicious Vegan Vanilla Apple Pie Smoothie with Vega Essentials. Naturally sweet and creamy, this breakfast smoothie goes down easily and packs a nutritious punch!
Ingredients
100 % Apple Juice or apple cider, , frozen into 1 oz. cubes (the size of most regular ice cube trays)
Smoothies
2 cups unsweetened cashew milk, (or any other unsweetened non-dairy milk)
1 scoop Vega Essentials Vanilla Shake
2 apples, , sliced
1/2 teaspoon ground cinnamon
8 oz . apple juice/cider cubes
Instructions
Freeze the Apple Juice overnight in an ice cube tray.
The morning of, measure the cashew milk, Vega Essentials, apples, cinnamon, frozen apple juice and ice into a blender.
Blend until smooth and creamy.
Enjoy cold!
Notes
To make one shake, cut this recipe in half.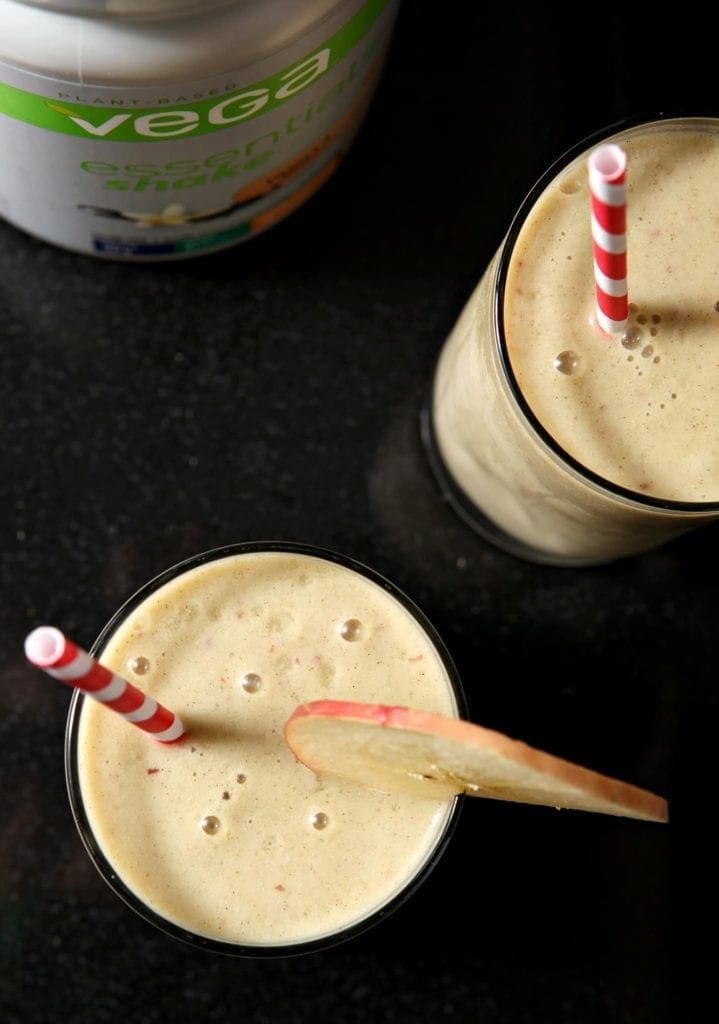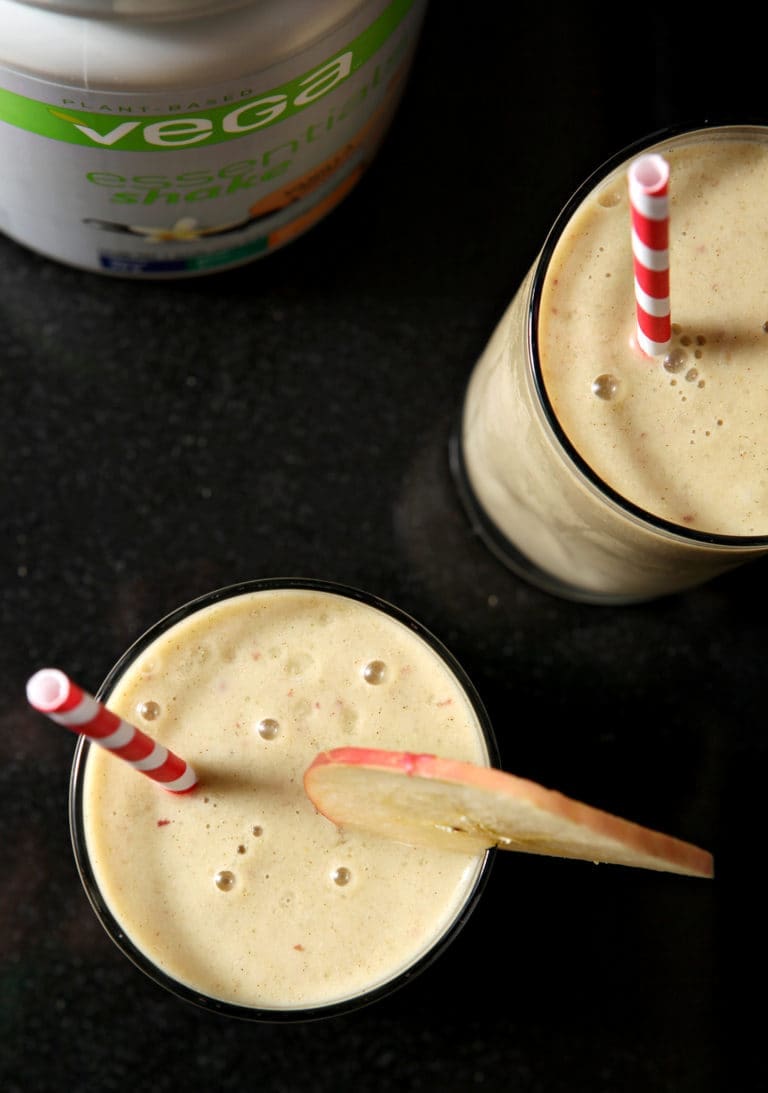 Are you a big breakfast smoothie fan?
Have you tried Vega Essentials?