Marathon Training Update: 1 Week Out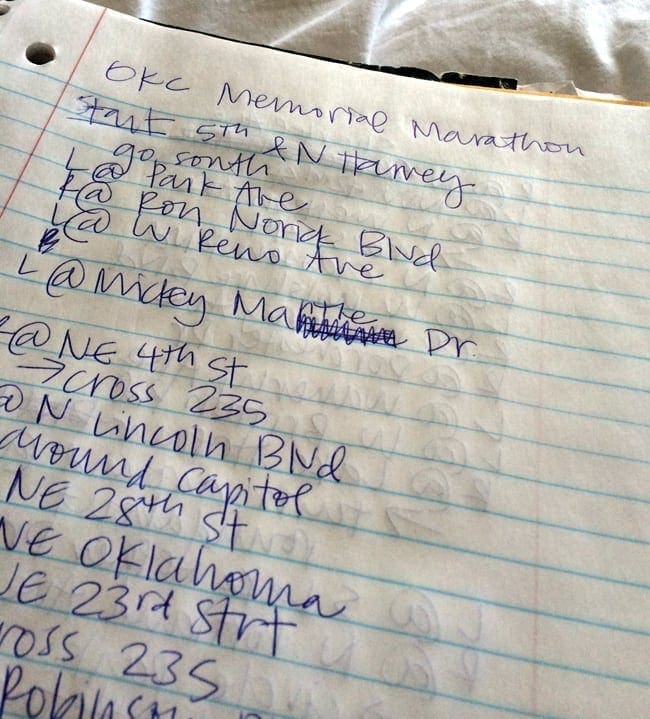 My heart has been in Boston this morning, and I've been thinking of what transpired last year, how the city has rallied and how the runners are being cheered on throughout the storied course.
It's overwhelming, emotional and inspiring.
In the aftermath of the bombings last year, a friend and I discussed running the Boston Marathon together. That was the first time I ever contemplated running a full marathon seriously… and a little more than a year later, I'll be lining up for my first one.
While I'm not in Boston today, I think it would be an incredible experience.
And watching this coverage and these athletes perform has inevitably got me thinking about my own marathon, which starts bright and early this Sunday morning.
Running, for me, started off as a semi-last minute weight loss move before my wedding. Unsurprisingly, I lost no weight, but I continued running after I got married, completing my first three half marathons within a year.
In the years since, running has become a refuge. It's made me comfortable with the silence and being in my own head for hours on end. It makes me listen to my body. And it is a way for me to challenge myself and feel strong.
Now, I'm not an elite athlete. I won't be finishing in the 2-hour range. (Which, let's be real, is jaw-dropping and ridiculously, amazingly athletic.) But I will be finishing my race as strongly as I can. And that, in and of itself, is a huge feat for someone who couldn't run a mile when she first started and for someone who proclaimed she "hated" running because basketball ruined distance work for her in high school.
I've come a long way, and for that, I am incredibly proud.
Thousands of runners will line up in Oklahoma City, and I'm honored to be among them. The running community is such an strong, supportive and encouraging group, as evidenced by Boston, and when I think about Sunday morning, I can't think of a place I would rather be.
We are all different speeds. We're from different places. We have different backgrounds. But we're all runners. And that is more than enough to unite us all and bring us all together.
I will be carrying this knowledge with me through my 26.2. While I know it's not going to be easy, and it will definitely be an emotional journey, I cannot wait to get started.
…
Other running-related posts: That time I decided to train for and actually RUN a half marathon / Sunday Snippets: The Rouge-Orleans Edition / 33 Things Y'all Didn't Know / Sunday Snippets: The Belated Beach Edition / Fitness Goals, Eating Well and a 10-Day Challenge Review / Sunday Snippets: The #glitter200/Ragnar SoCal Recap / Runner Food: An Introduction / Marathon Training Update: 3 Weeks Out / Race Recap: OKC Memorial Marathon